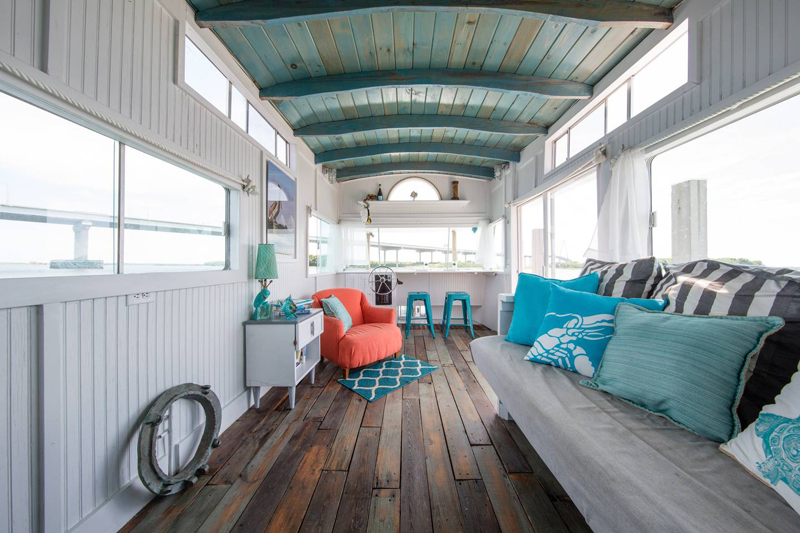 What could possibly make a vacation to Charleston, South Carolina any better? Staying in a houseboat! A Pirate's Life For Me has to be one of the coolest houseboats I've come across. (Aside from this one in Rhode Island, of course!) Featured on Tiny House Hunters, this floating abode was gutted and completely rebuilt using reclaimed materials, sweat and love. I cannot stop drooling over the turquoise ceiling…hands down my favorite element. The floor is beautiful too though, and I'm loving the pops of coral and turquoise on the bright white backdrop. Just wait until you see the view of the Charleston Harbor and the Ravenel Bridge!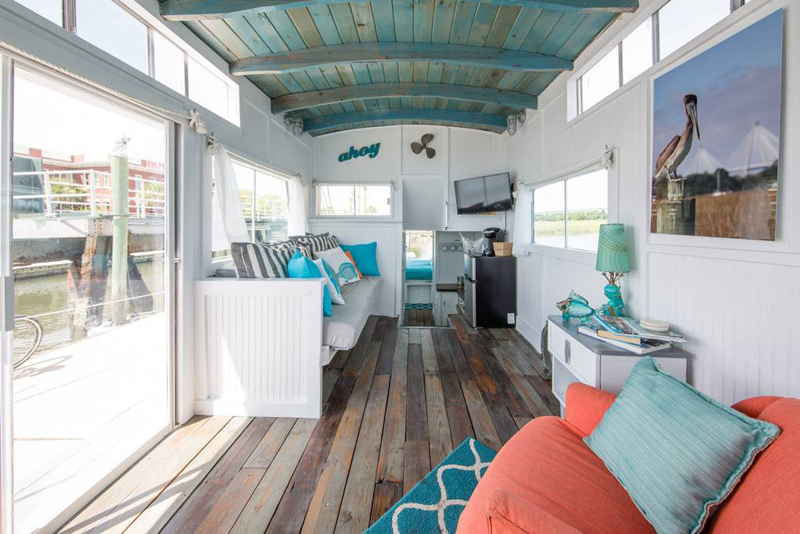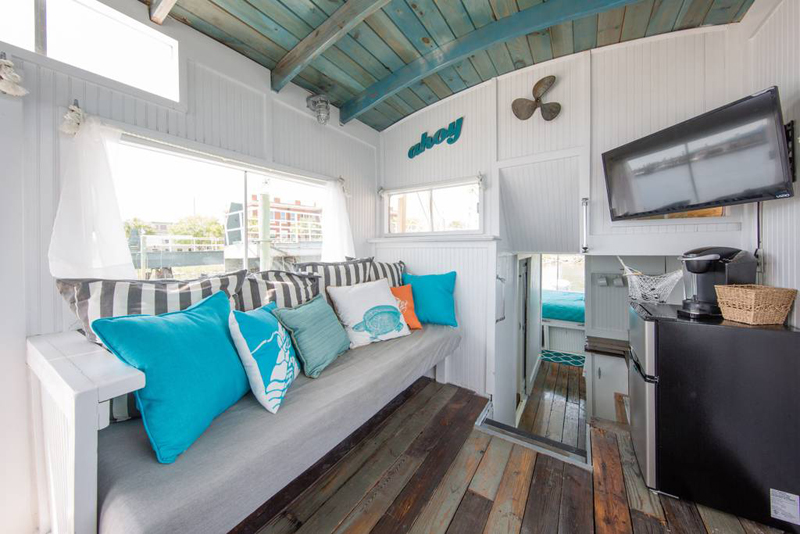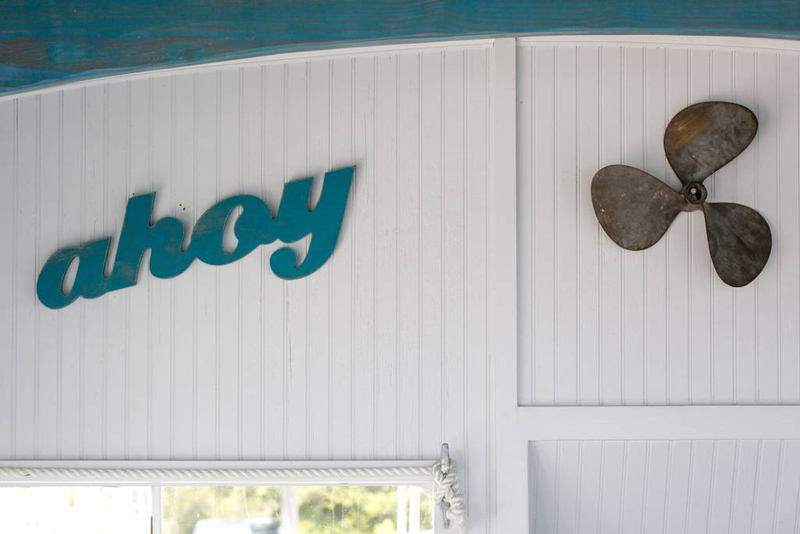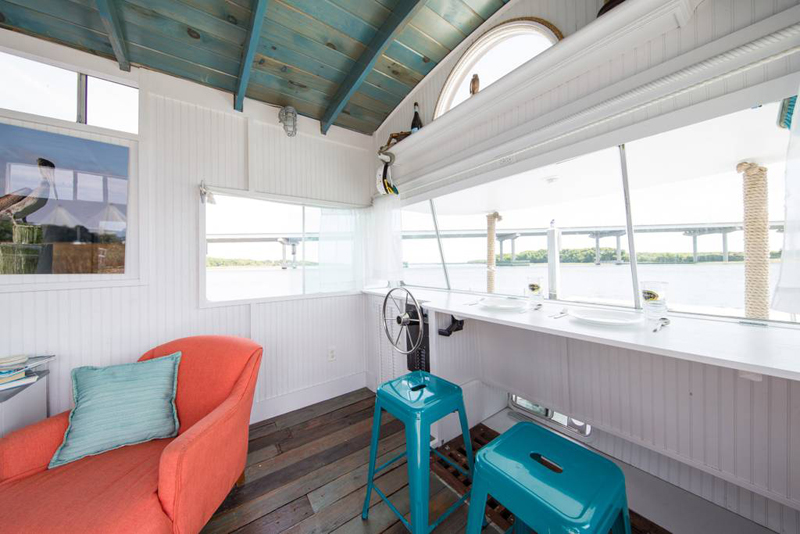 What a fun place to enjoy dinner. Check out the view of the bridge!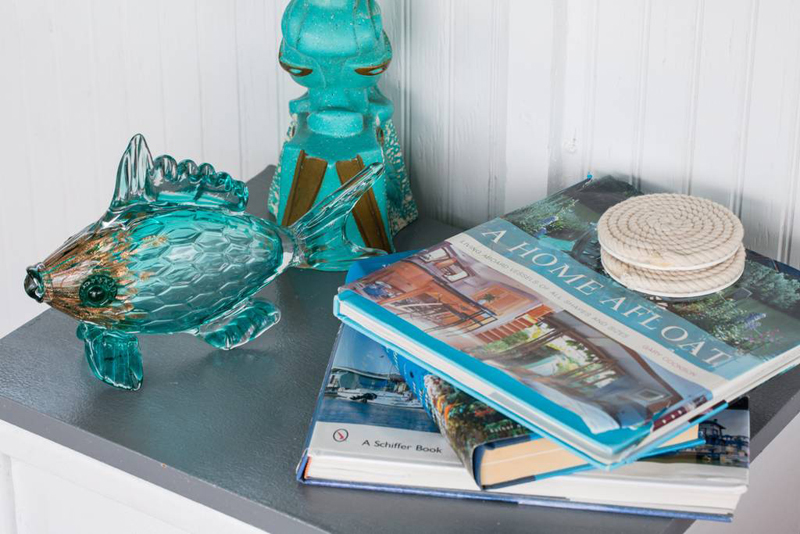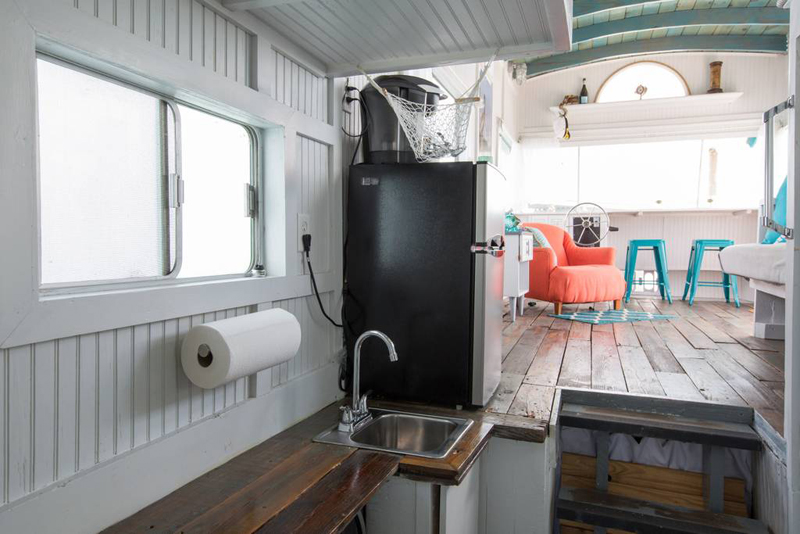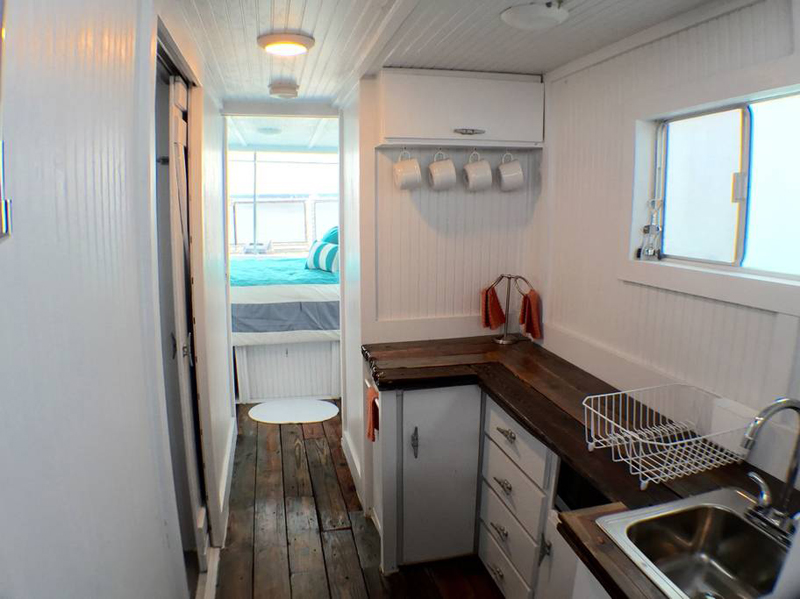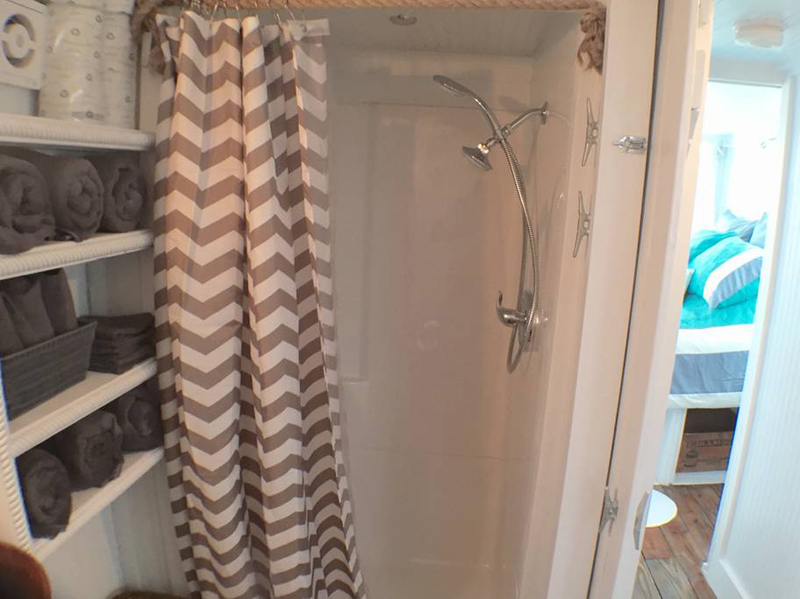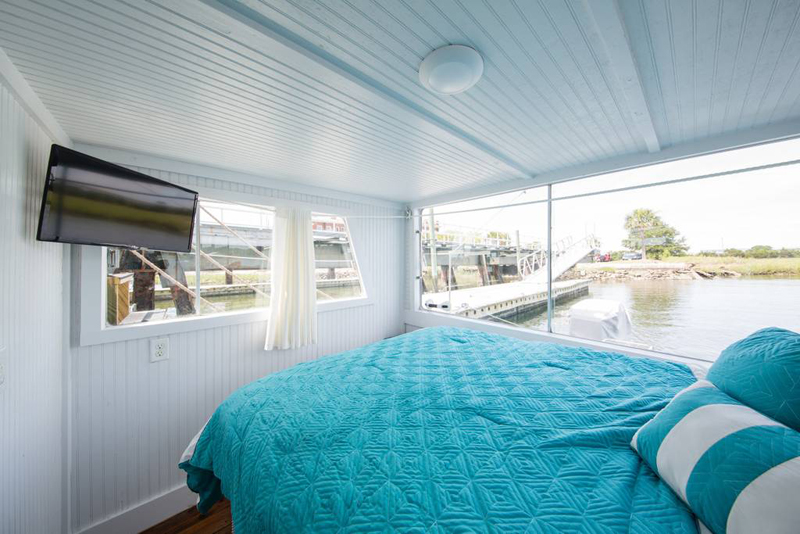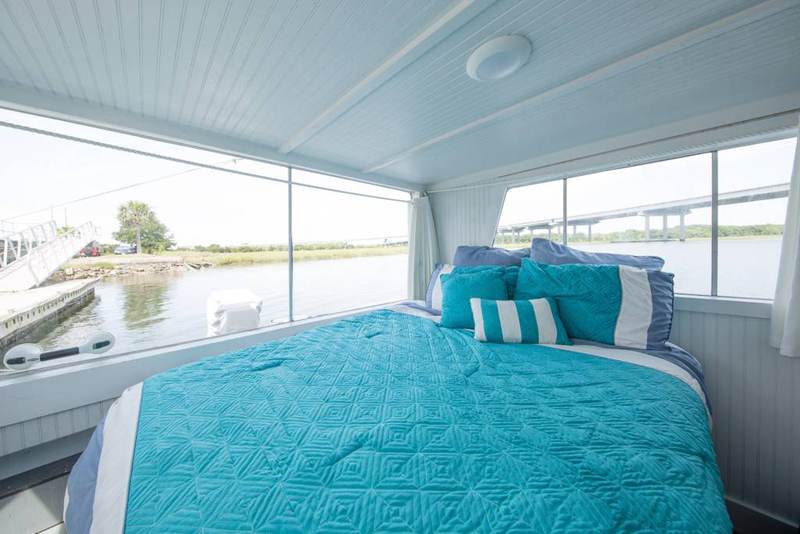 What a view to wake up to!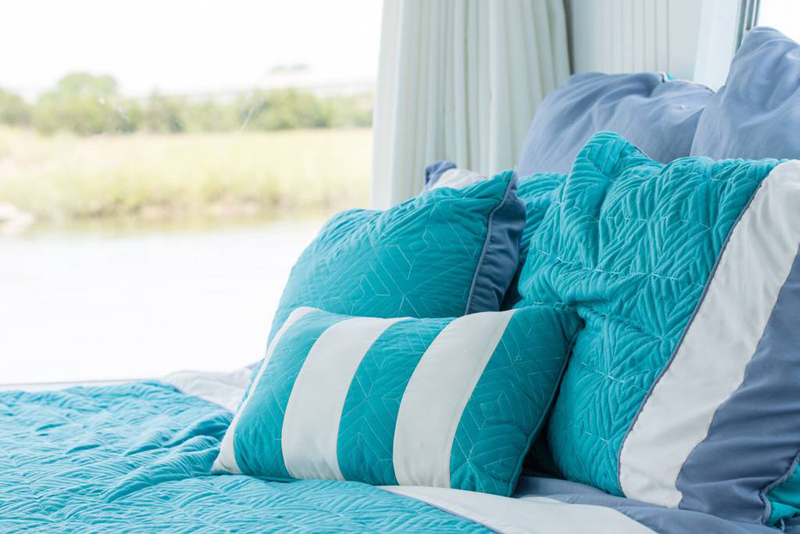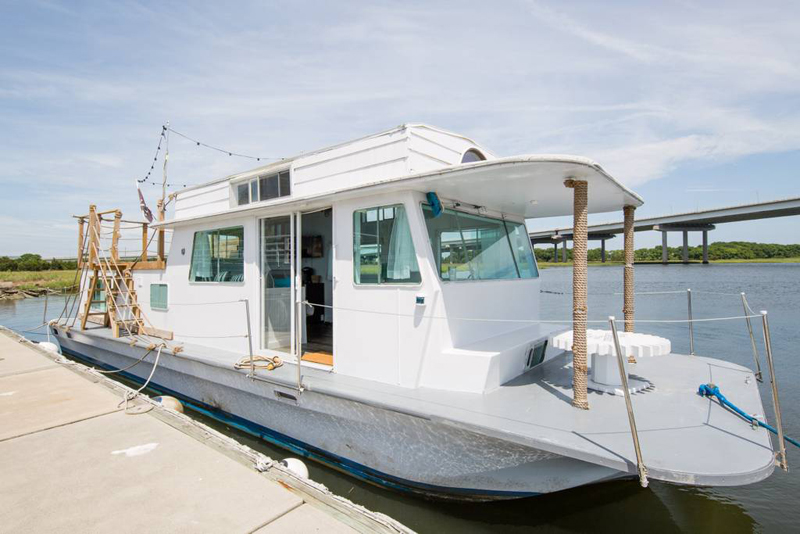 Coffee or cocktails overlooking the water? I'm in!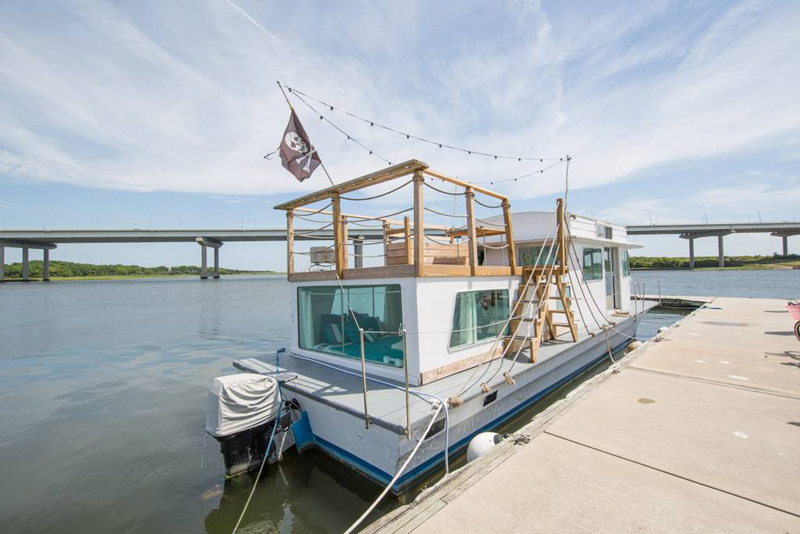 The houseboat is available to rent through Airbnb, check out the listing with lots more pics and all the details here!

Love turquoise? Visit my shopping blog Everything Turquoise…updated several times throughout the day! Check out Decor by Color for even more color-themed shopping!