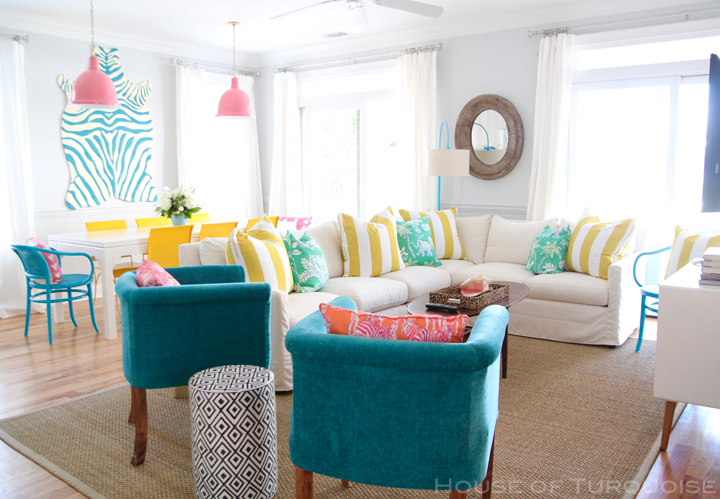 I'm so excited to be back on the blog and sharing these photos with you all today! Over spring break, my family and I flew to Savannah and stayed in Chu Cottage, an absolutely delightful beach house on Tybee Island designed by none other than Jane Coslick. If you follow my blog, you already know any home designed by Jane is truly my "happy place" and this one is no exception! Unlike many of her other projects I've visited, this one is a relatively new home. I just love how Jane infused her signature use of color, character and charm into every space….talk about FUN!!! The house was big (five bedrooms!) and there were really neat details around every corner–so I couldn't help but take a lot of photos trying to capture the magic!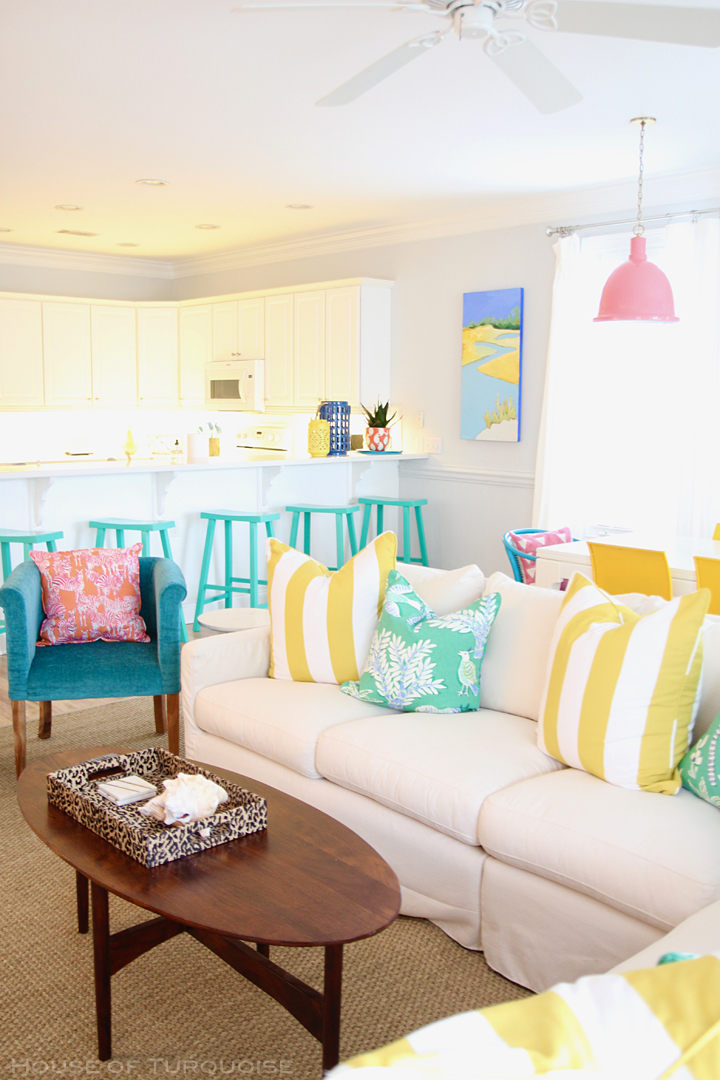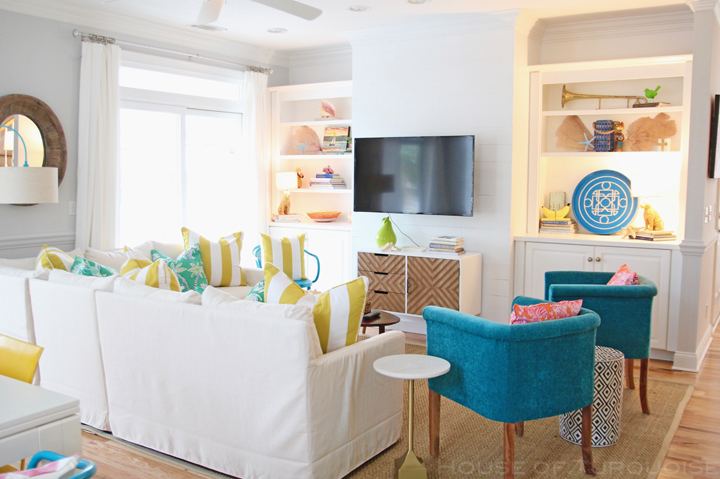 The color scheme is as happy as can be!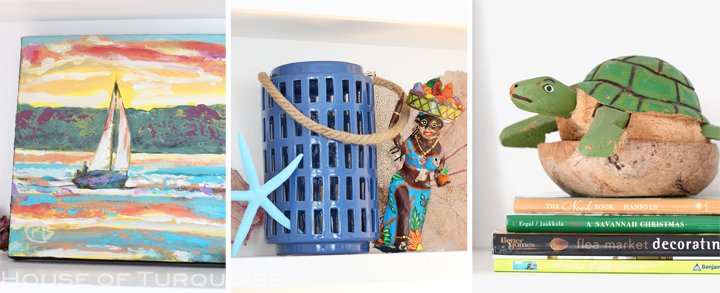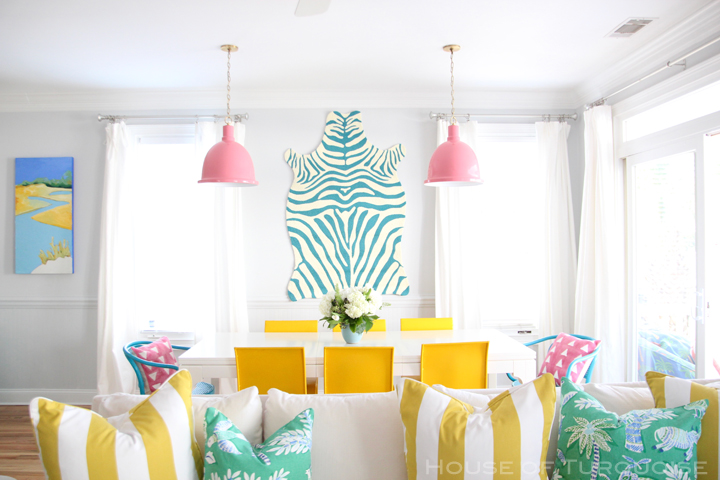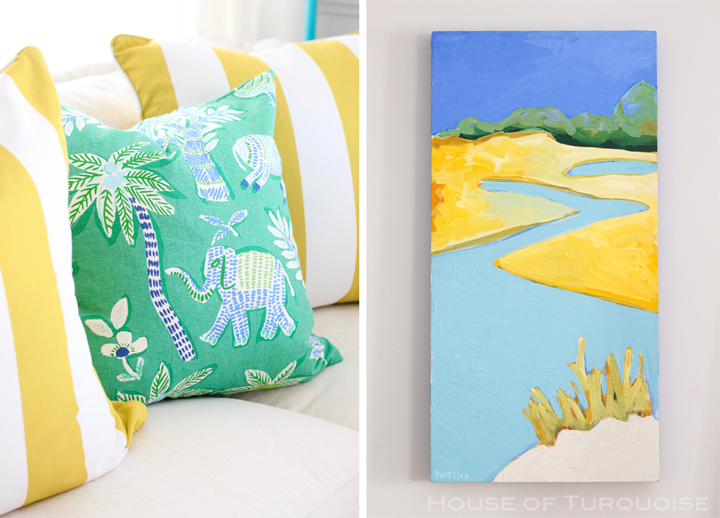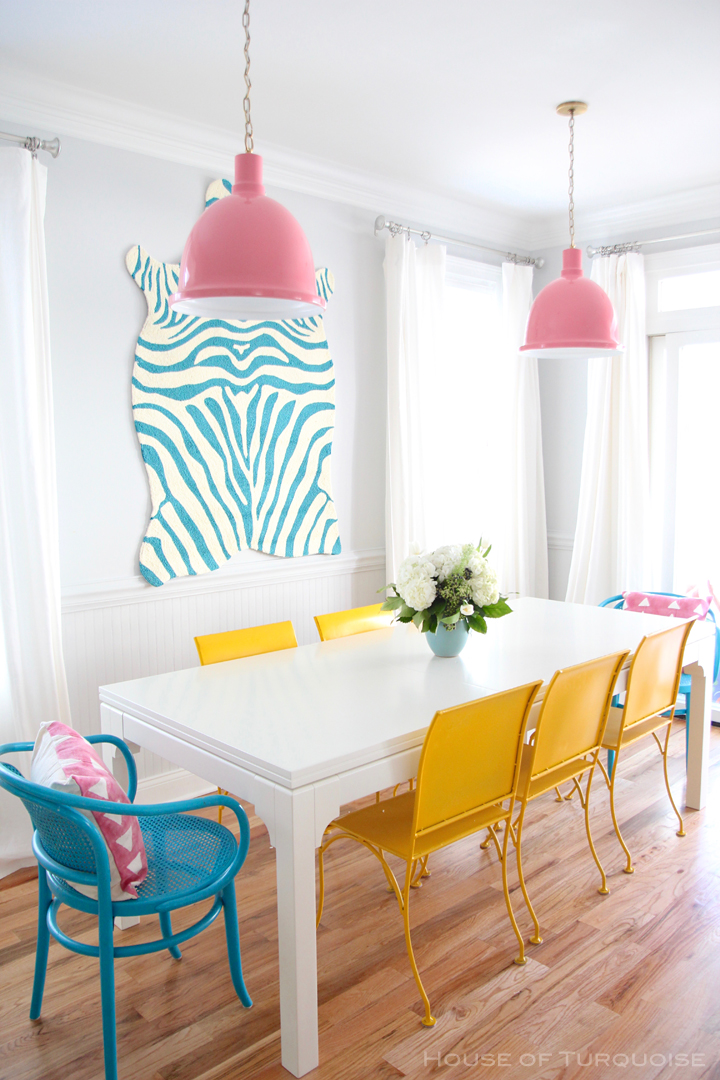 If you follow me on Instagram, you might recognize the dining room. Still one of my favorite spaces in the home. LOVE those pink pendants. And what a genius move to use the turquoise zebra rug as wall art!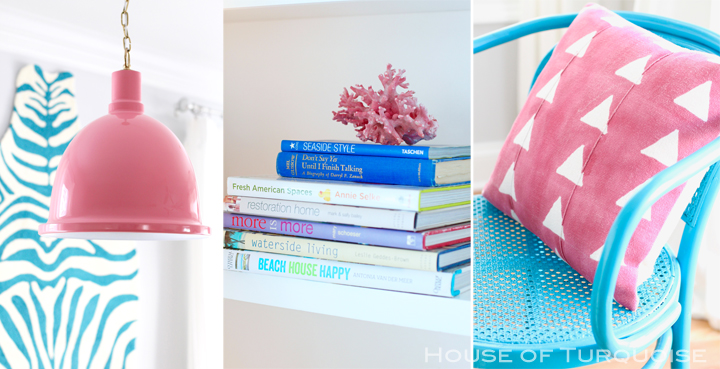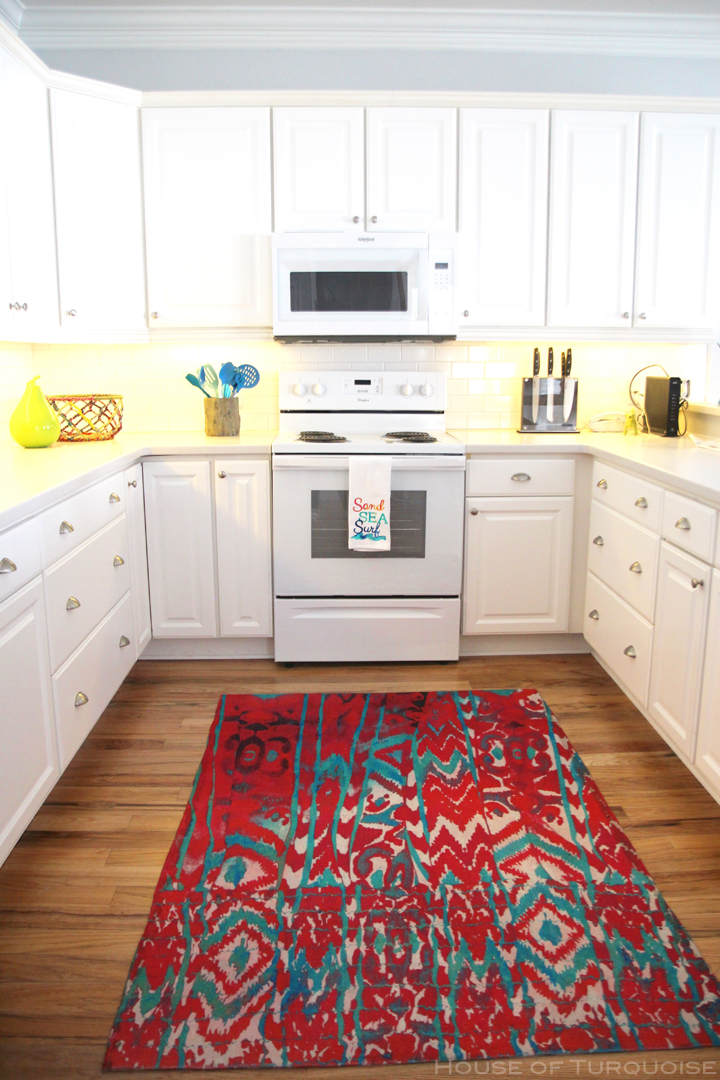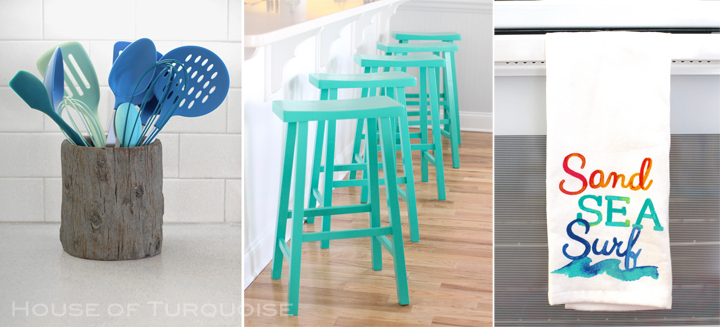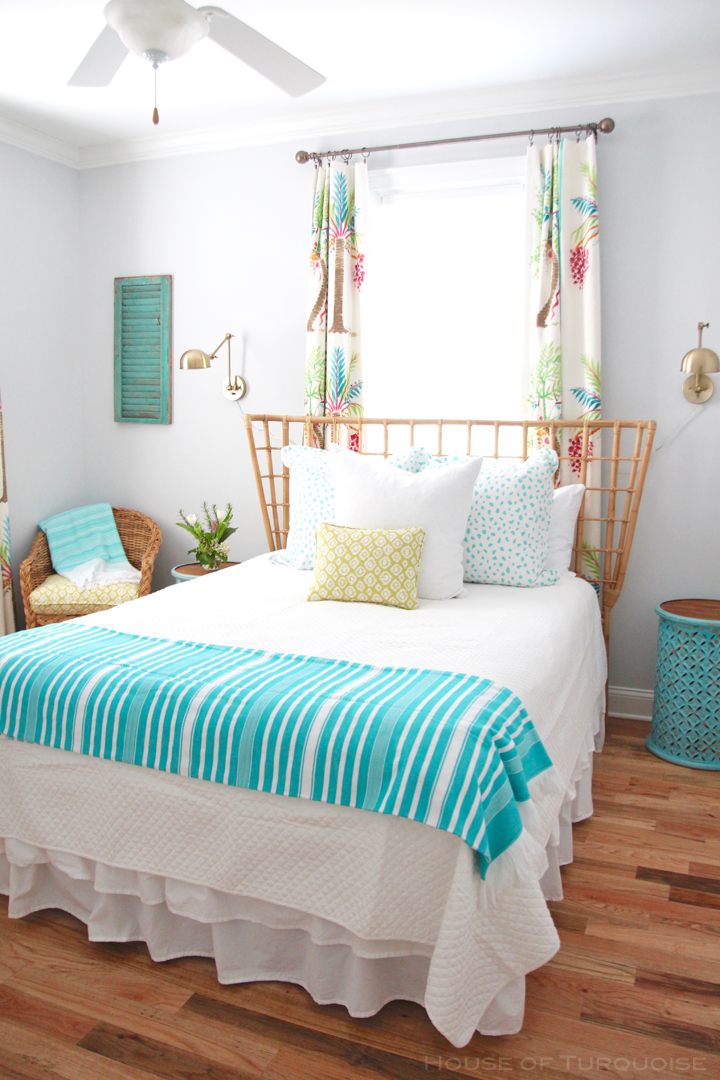 I loved everything about this tropical-inspired bedroom on the main floor, especially the drapery fabric and artwork.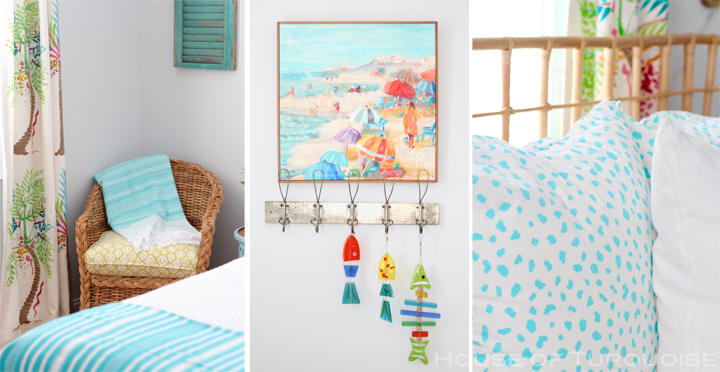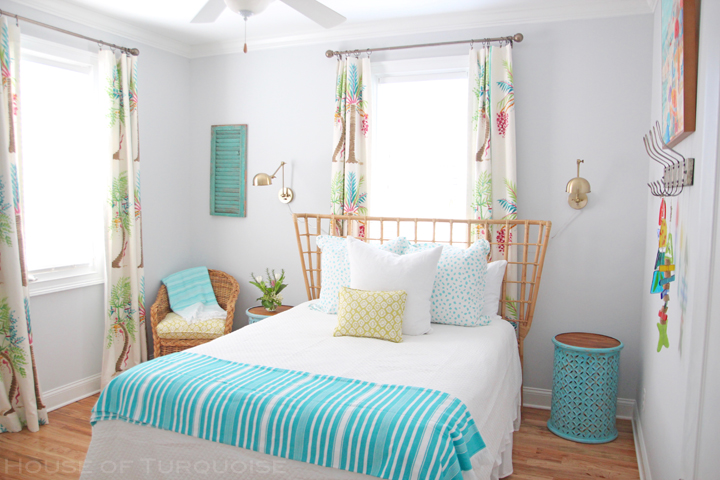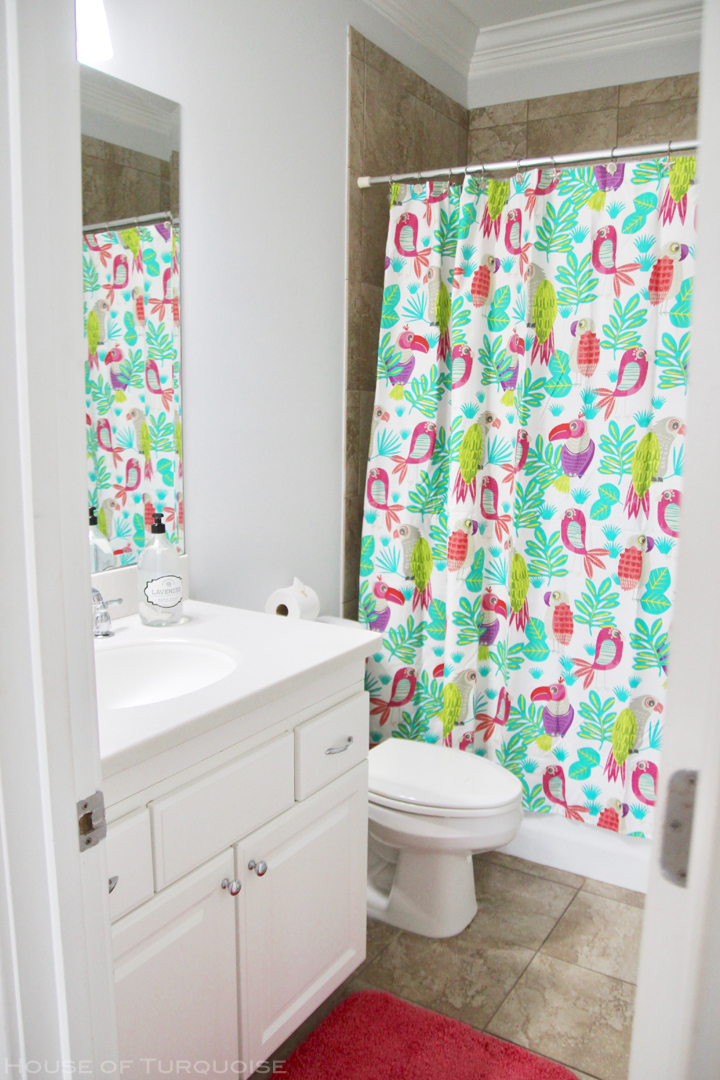 The whimsical shower curtain gives this bathroom new life–perfect for a beach house!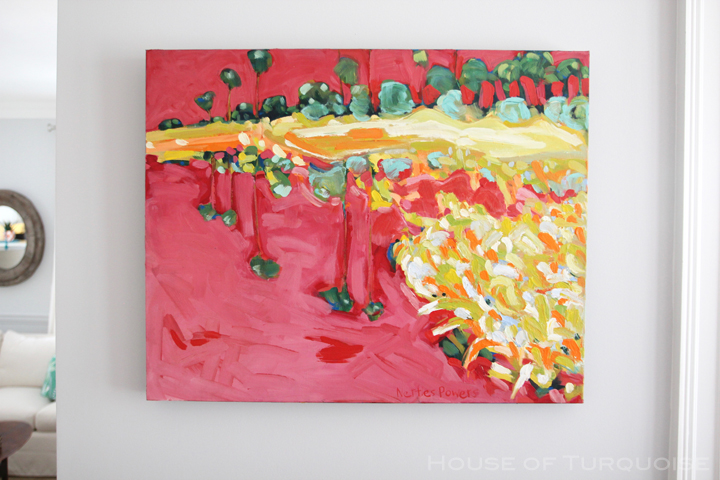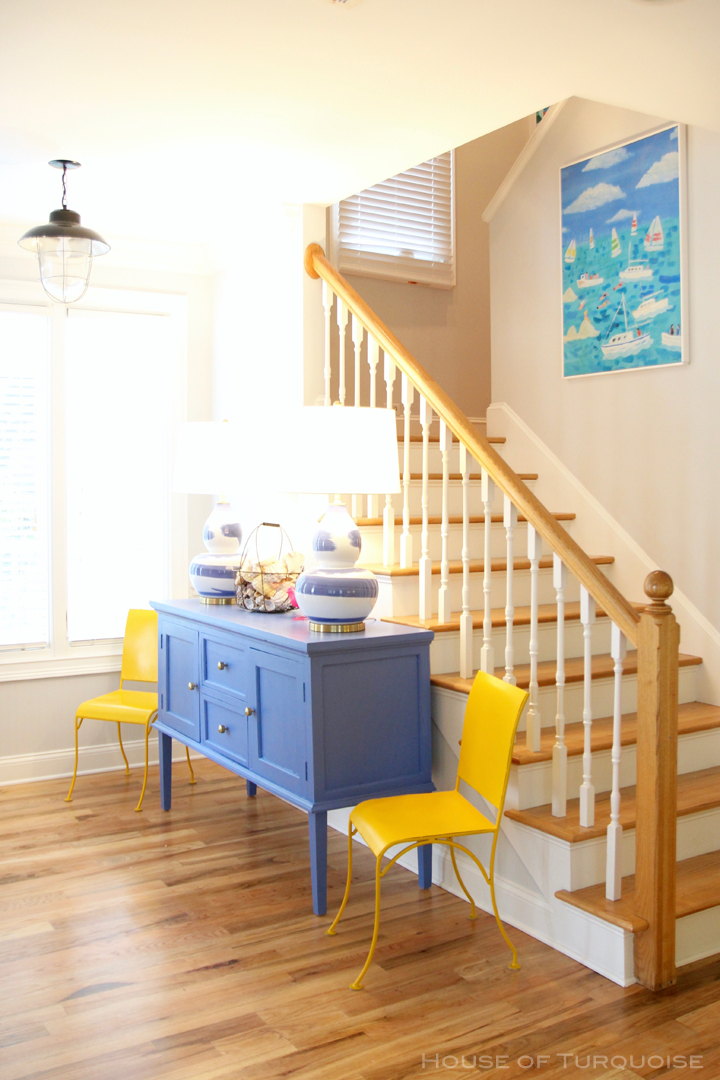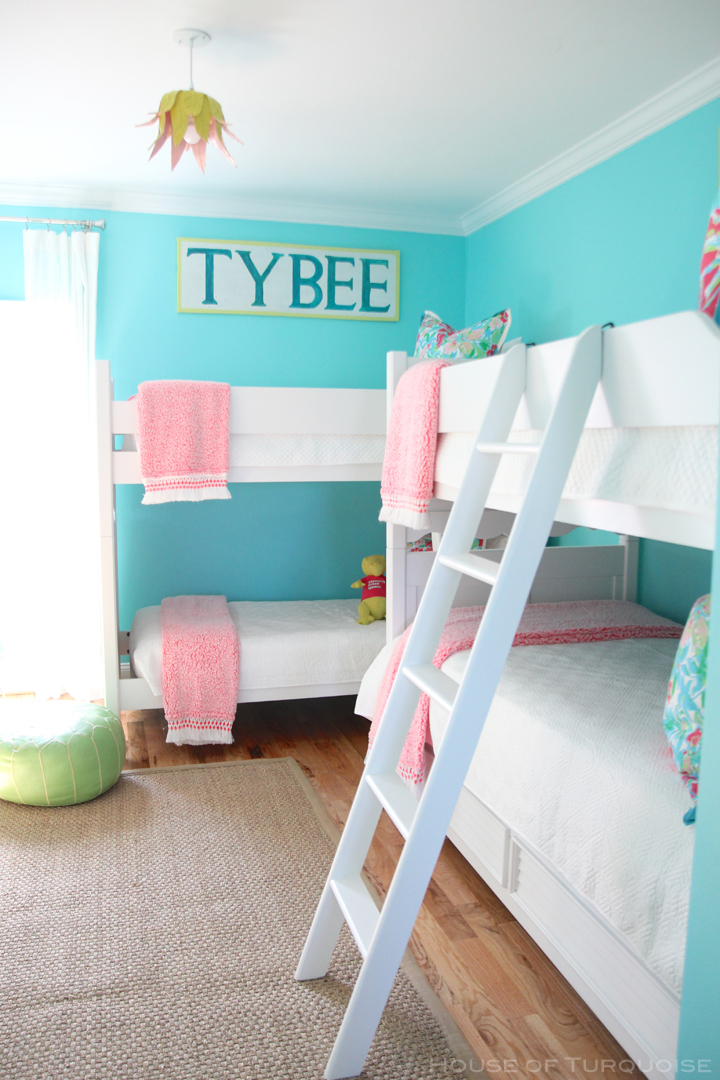 I'm obsessed with this turquoise bunk room! The hand-painted signs, the Stray Dog Designs pendant and mirror, the beautiful pillows…not to mention my favorite color combo going on!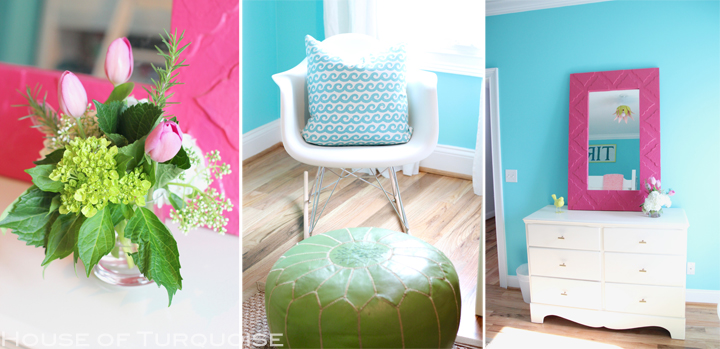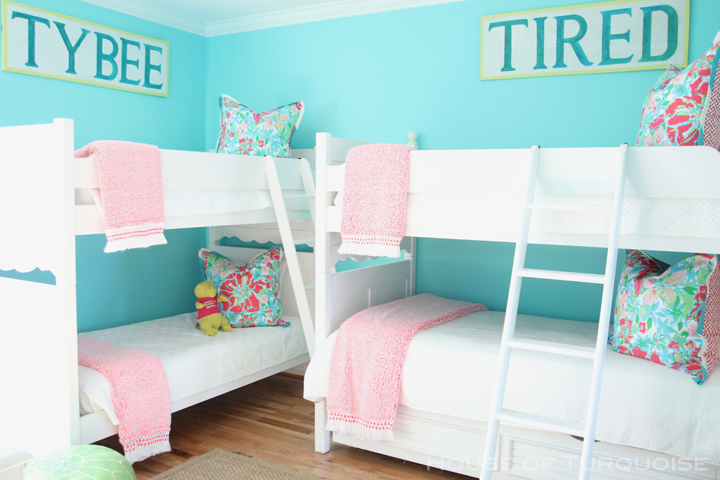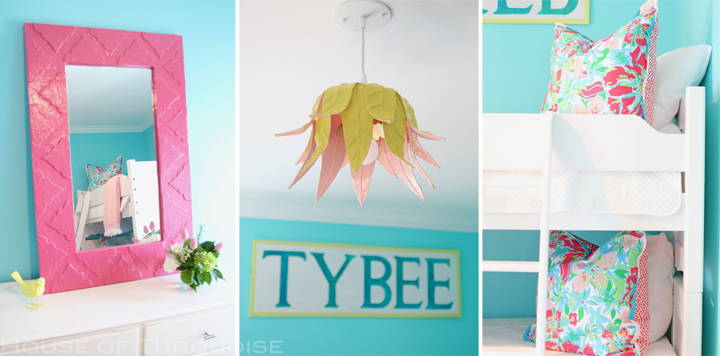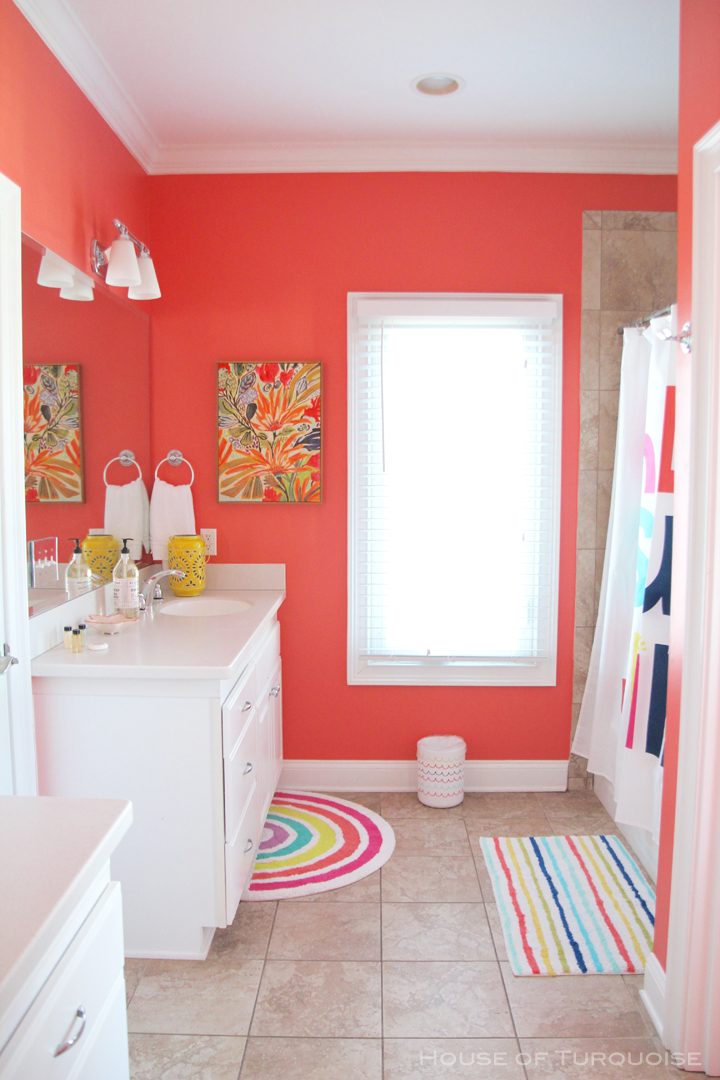 The bunk room is connected to this cheery jack and jill bathroom. Happy to see Jane loves Target as much as I do…the colorful bath accessories couldn't be cuter! The artwork by Karen Fields is fabulous too!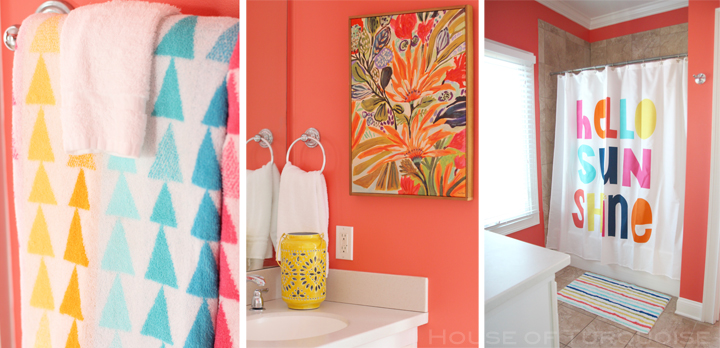 Words can't even describe how fresh this guest room felt! Favorite things here: artwork by Jane's talented assistant Anna Lee, the fabulous pillow and Stray Dog Designs lamps.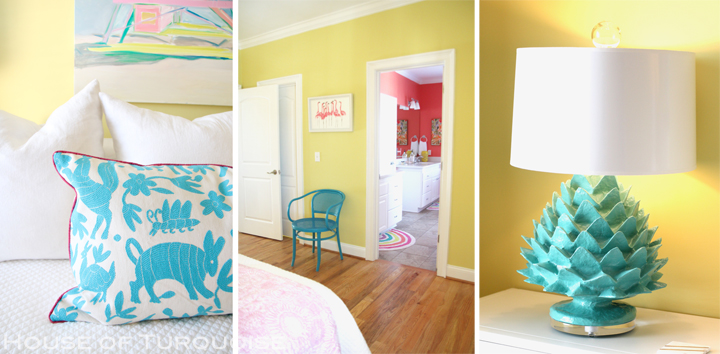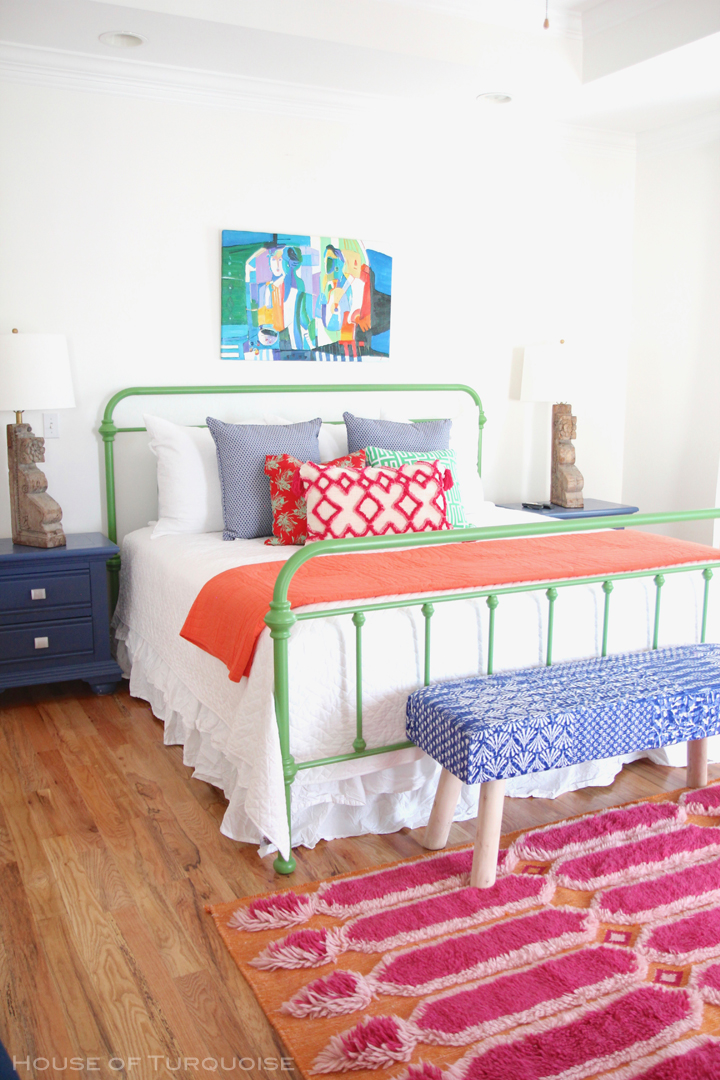 The spacious master bedroom was all kinds of bright and happy! Such a fun mix of color, pattern and texture.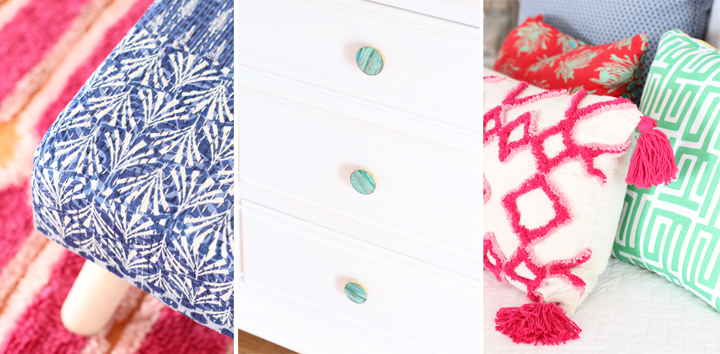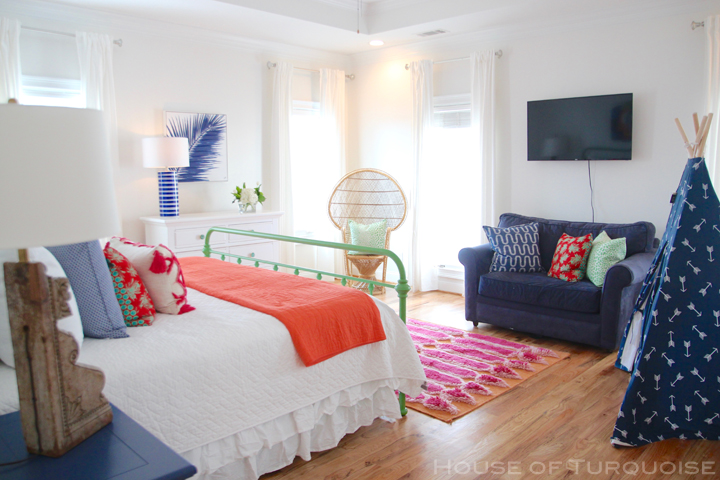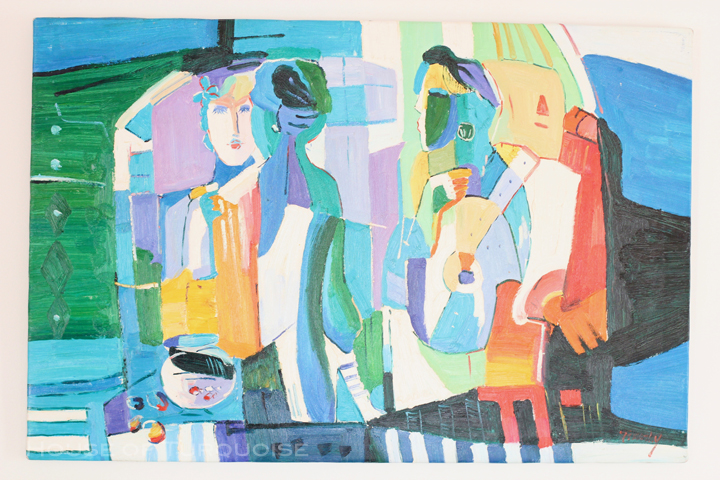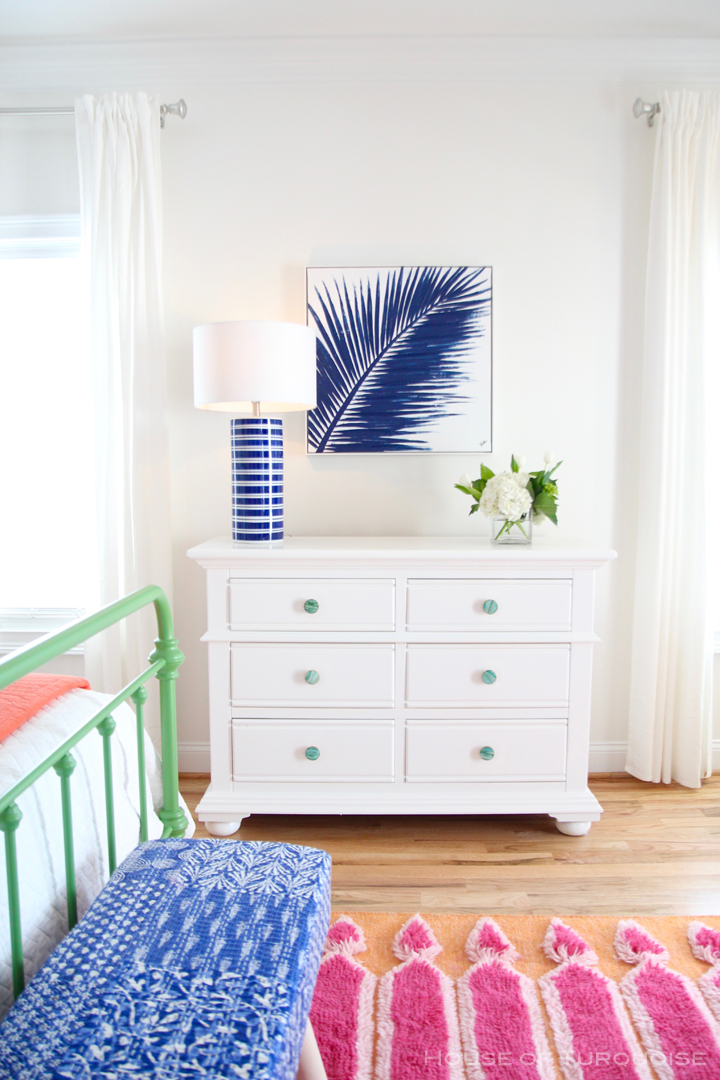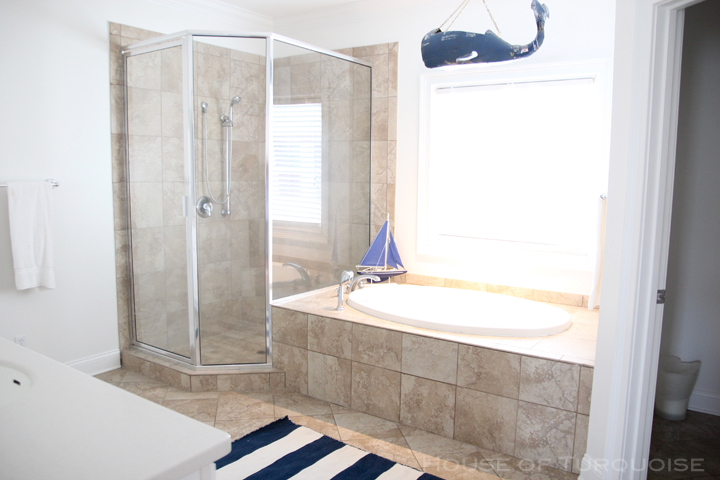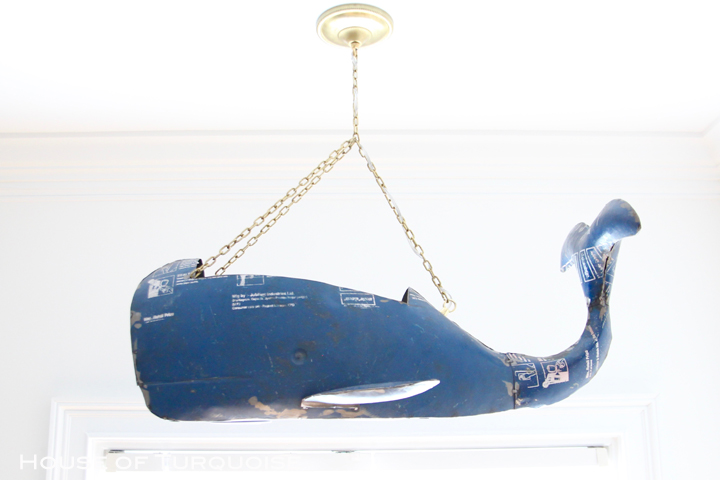 The whale light fixture adds a ton of character to the master bathroom.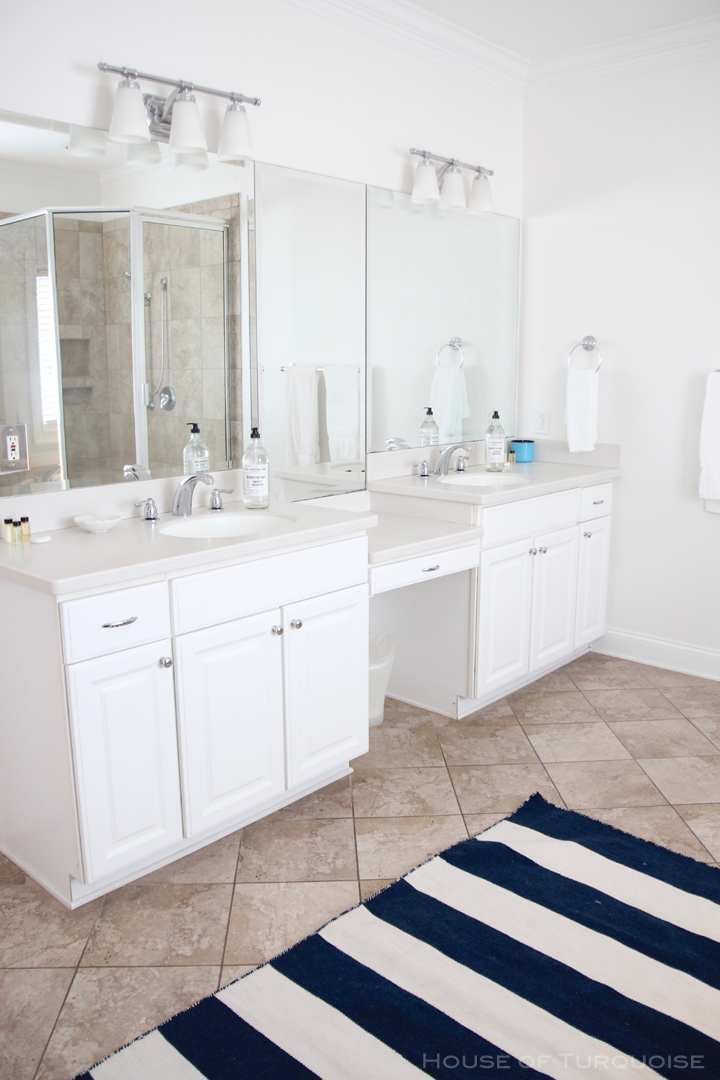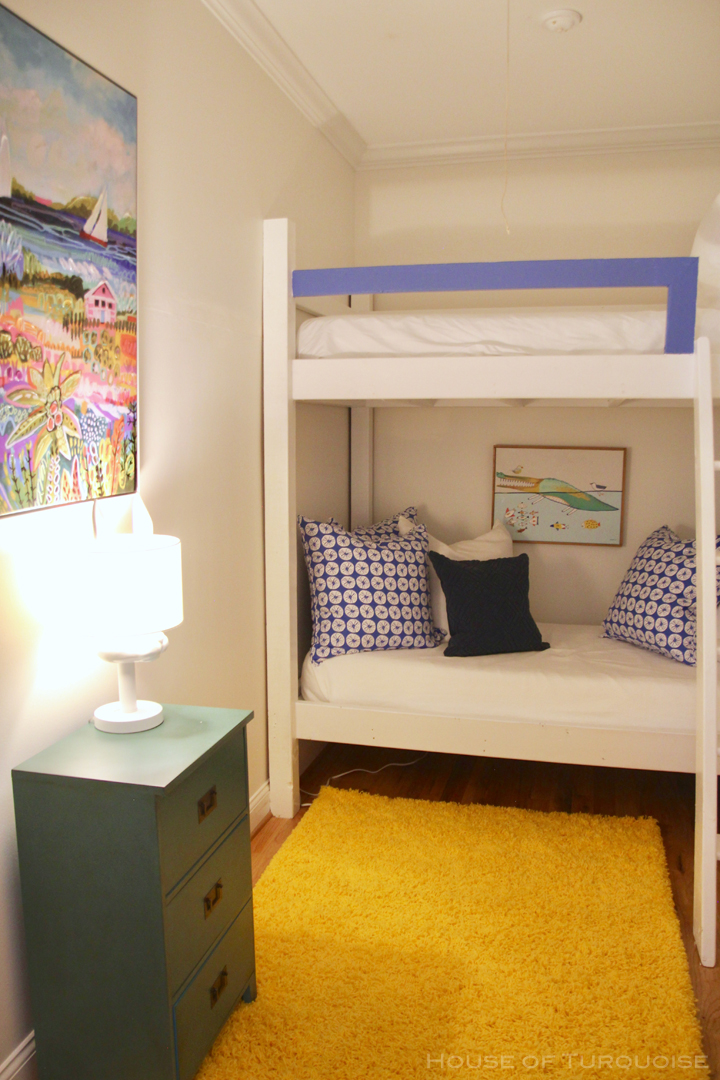 My kids (2 and 5) loved sleeping in this little bunk room in the master bedroom…it was small and cozy and (most importantly I think!) close to where we were sleeping!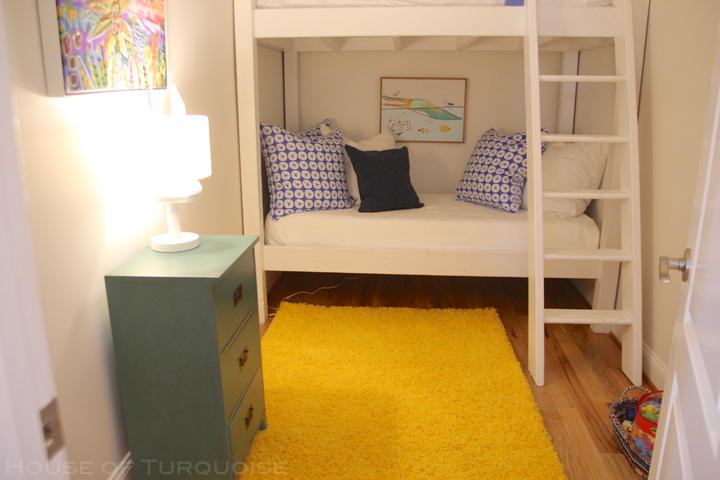 This was the sight that welcomed you when you walked in!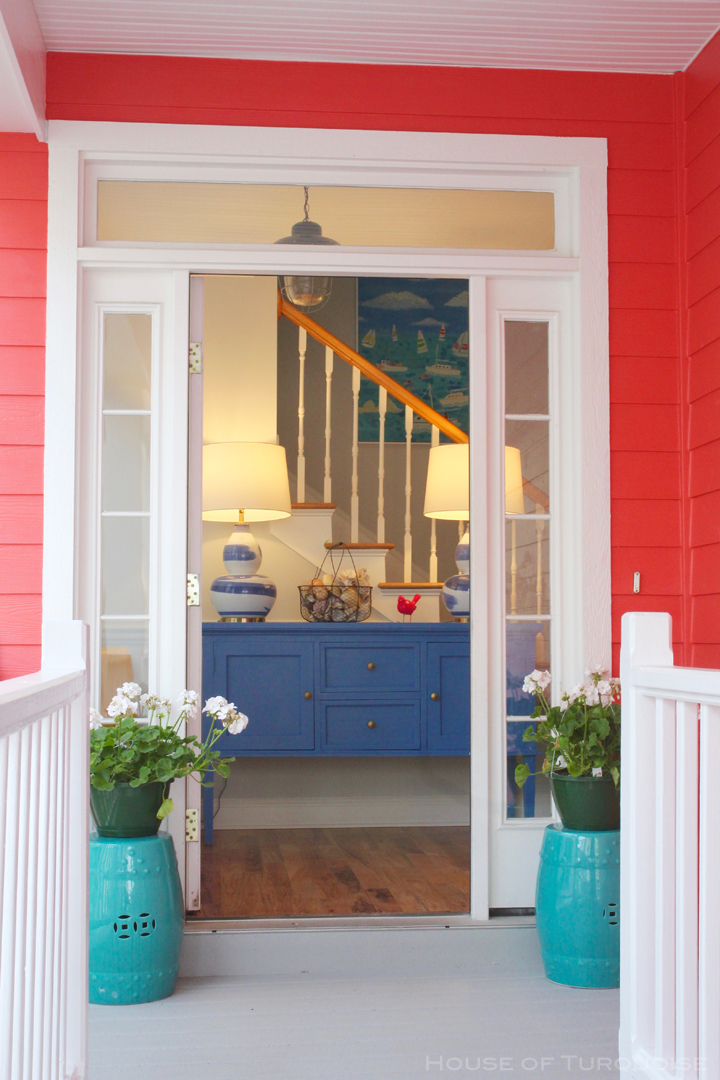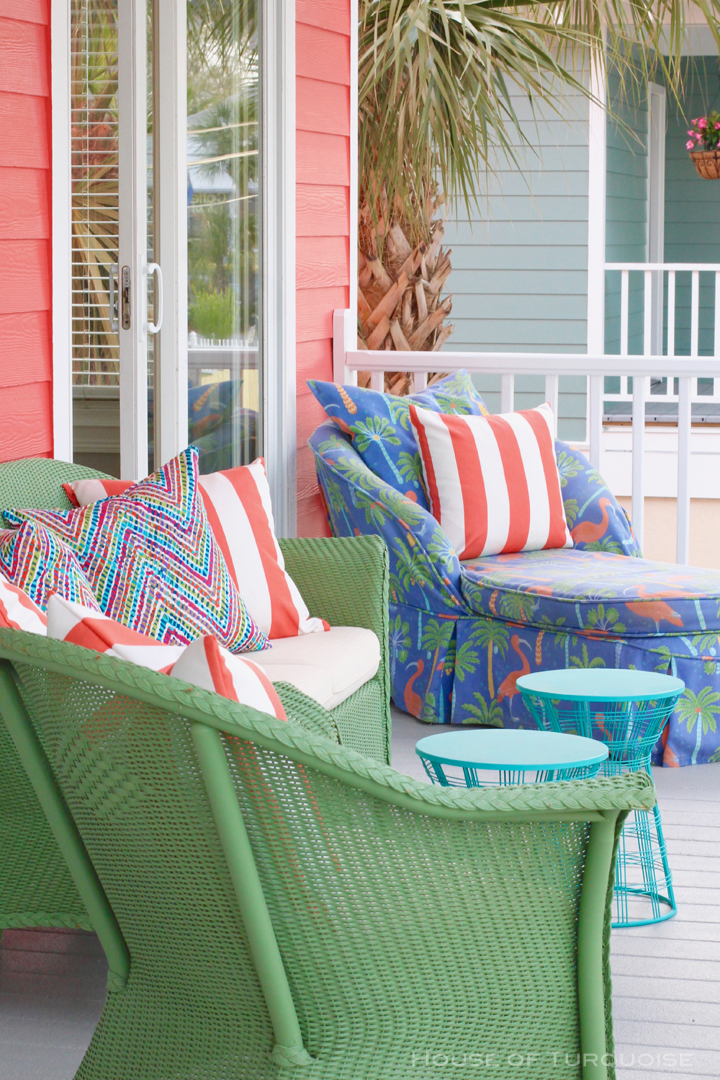 And here is one of two beautiful porches on Chu Cottage. The ocean is just right down the block and you can feel the breezes!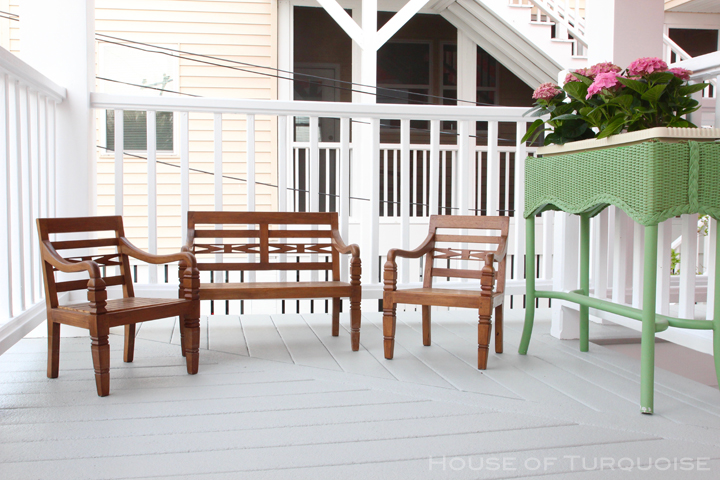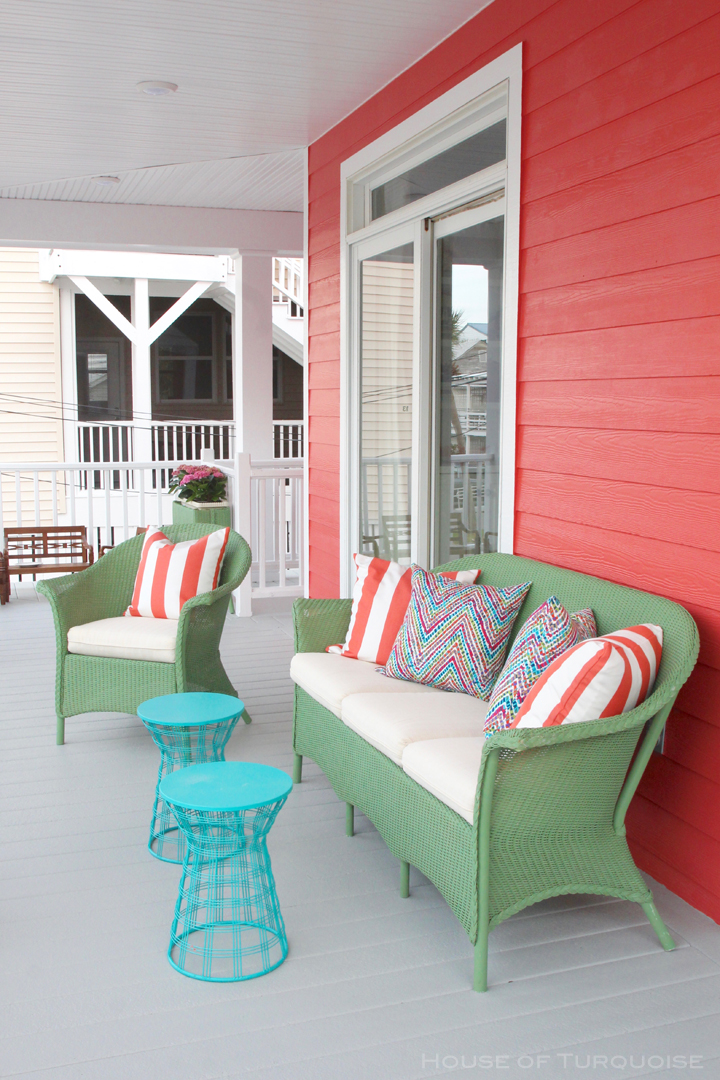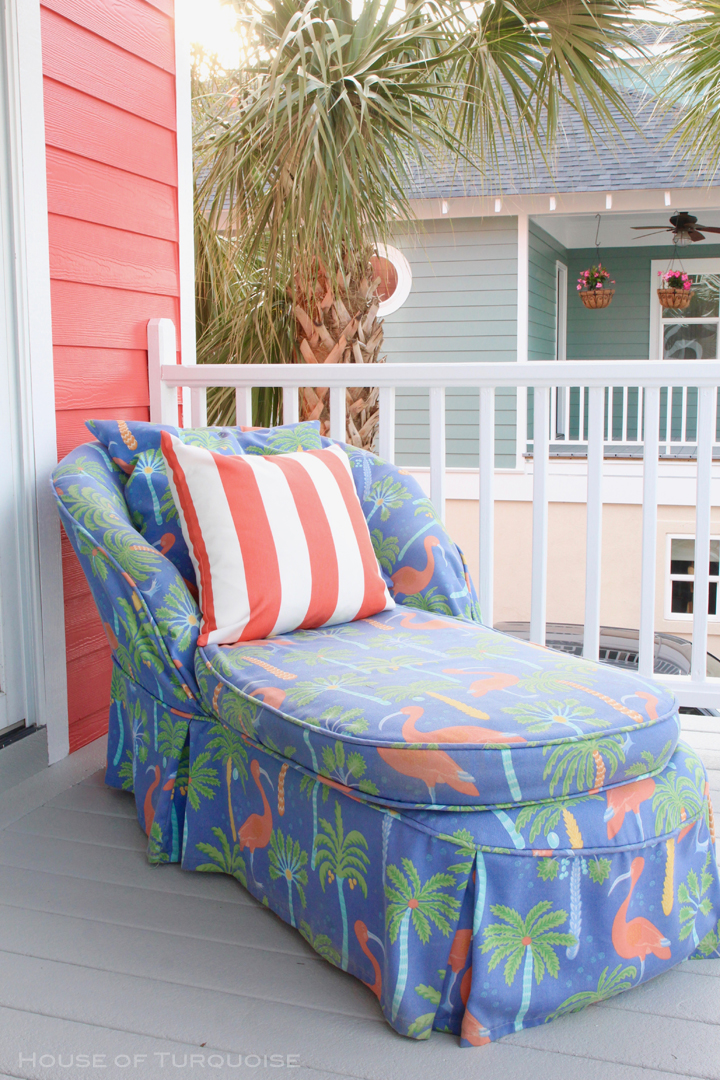 If you are planning a trip to Tybee Island, I highly recommend checking out Chu Cottage! (Especially if you have a large group, as it sleeps 14.) The home is clearly dreamy, but the location couldn't be any better either. The beach is just a half a block away! Not only that but it's super close to the restaurants and shops too. I want to go back!!!
For all the rental info and lots more pics, go here!
And for more fabulous and happy homes I've featured designed by Jane Coslick, go here. She's one of my favorite people to follow on Instagram too!
Love turquoise? Visit my shopping blog
Everything Turquoise
…updated several times throughout the day! Check out
Decor by Color
for even more color-themed shopping!