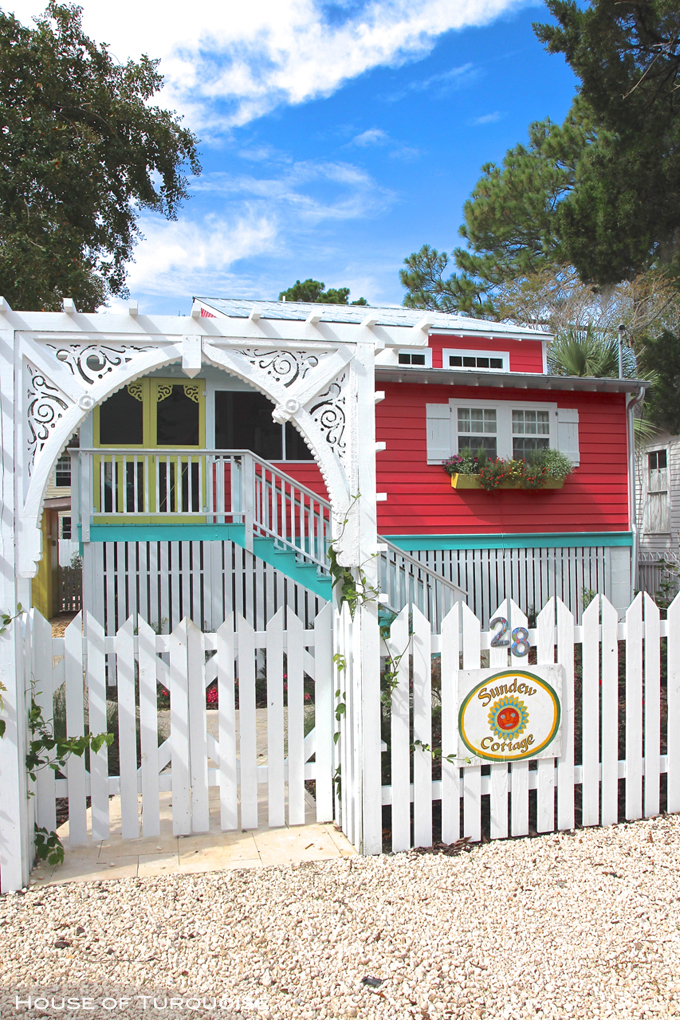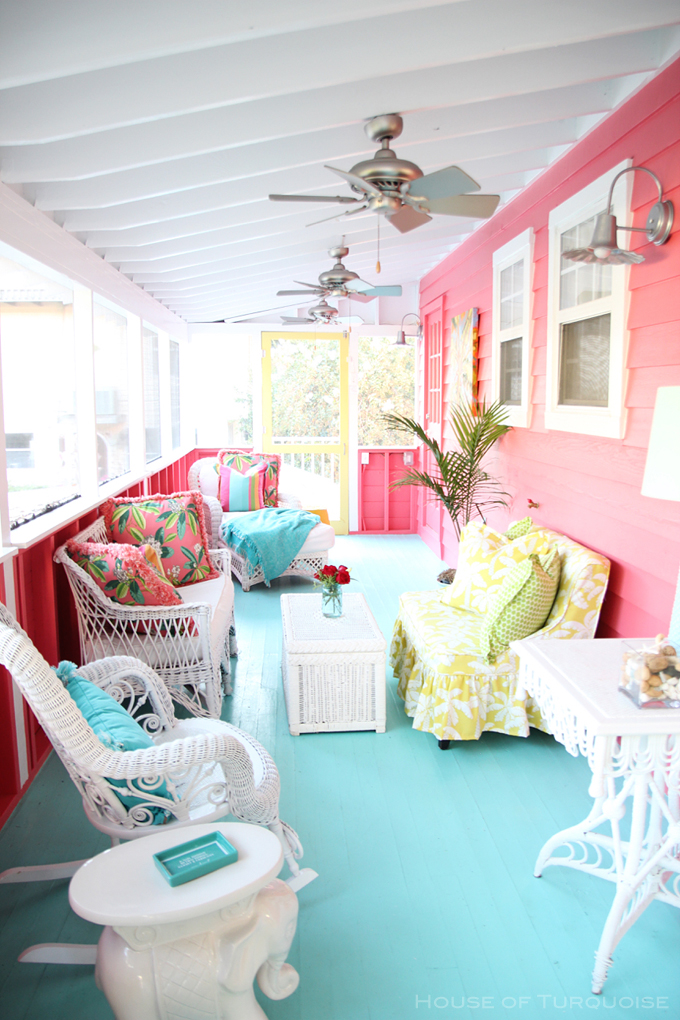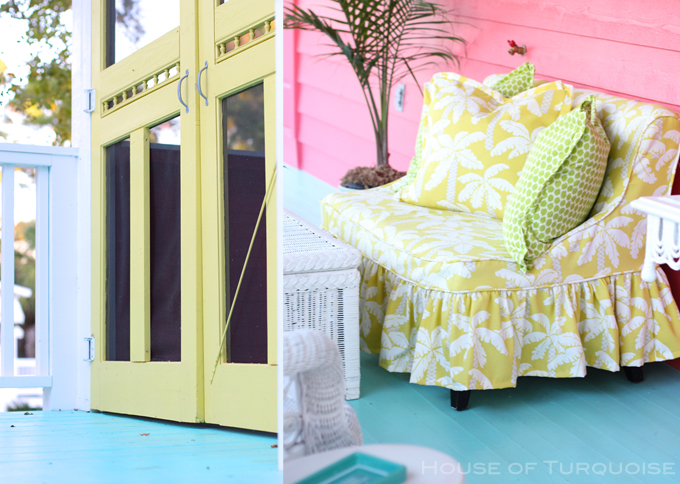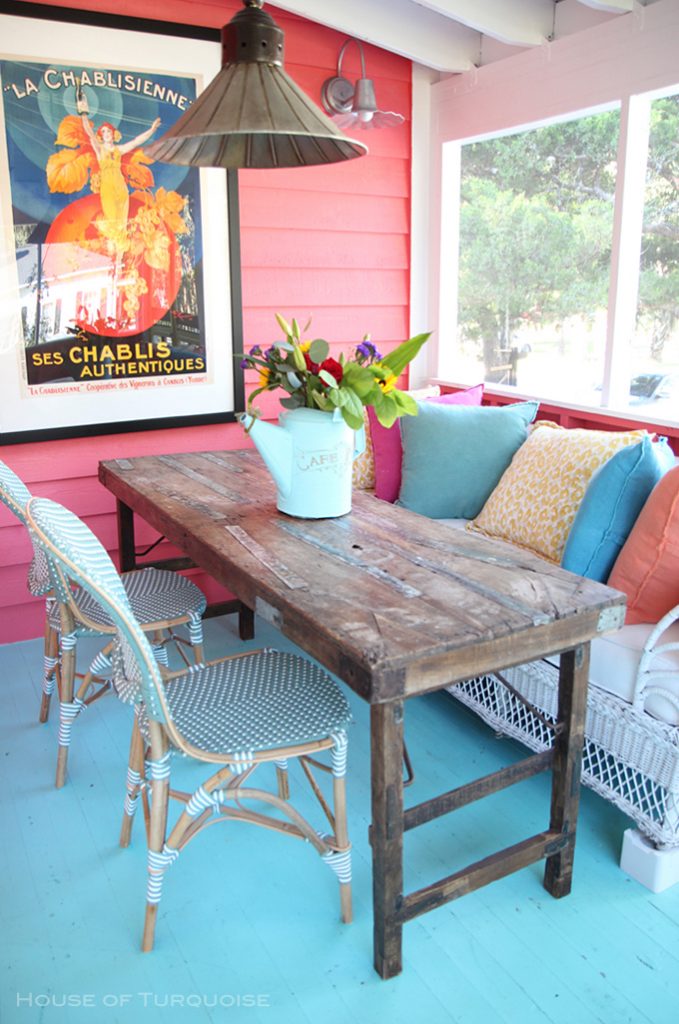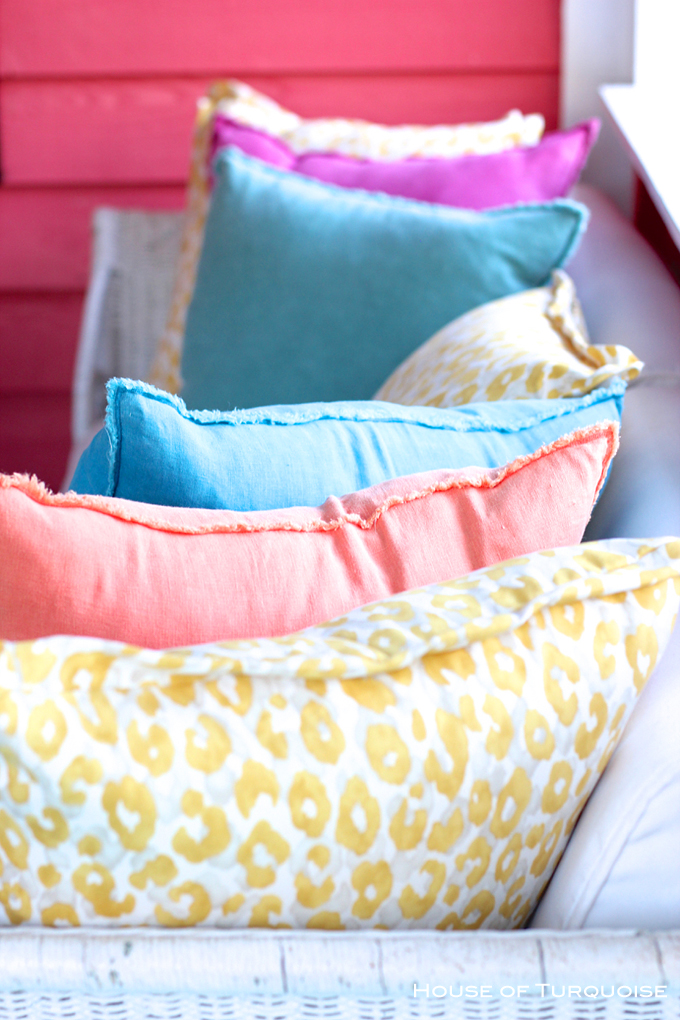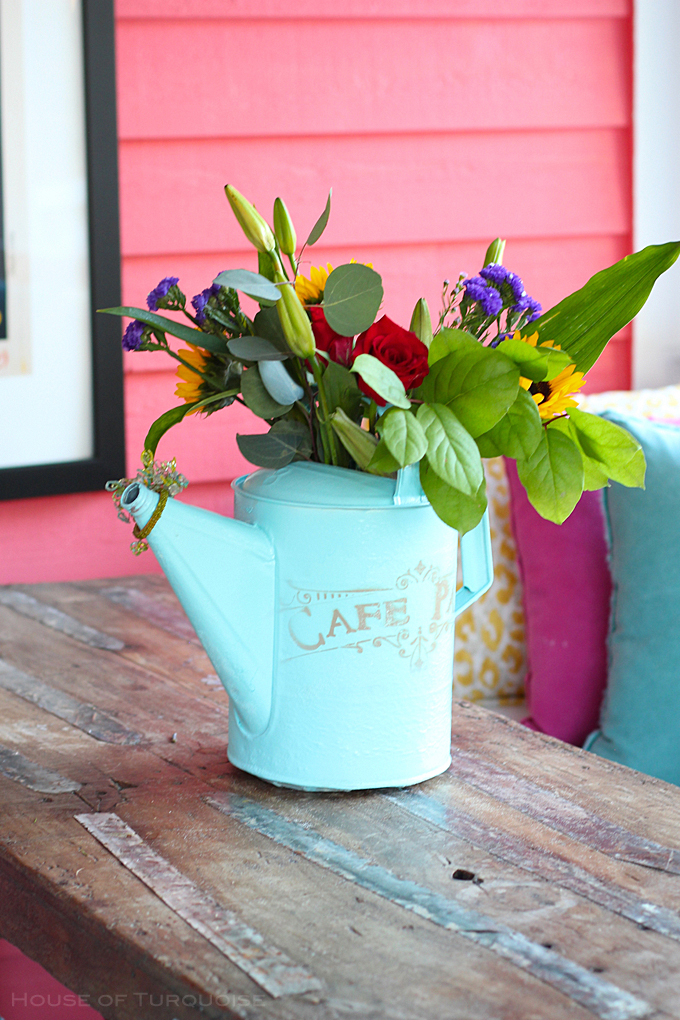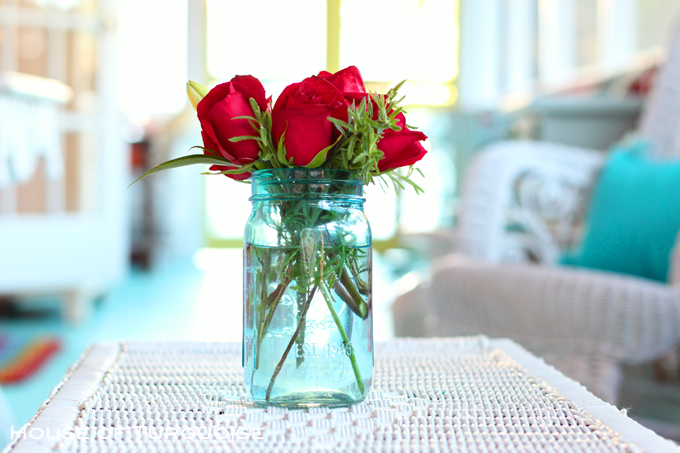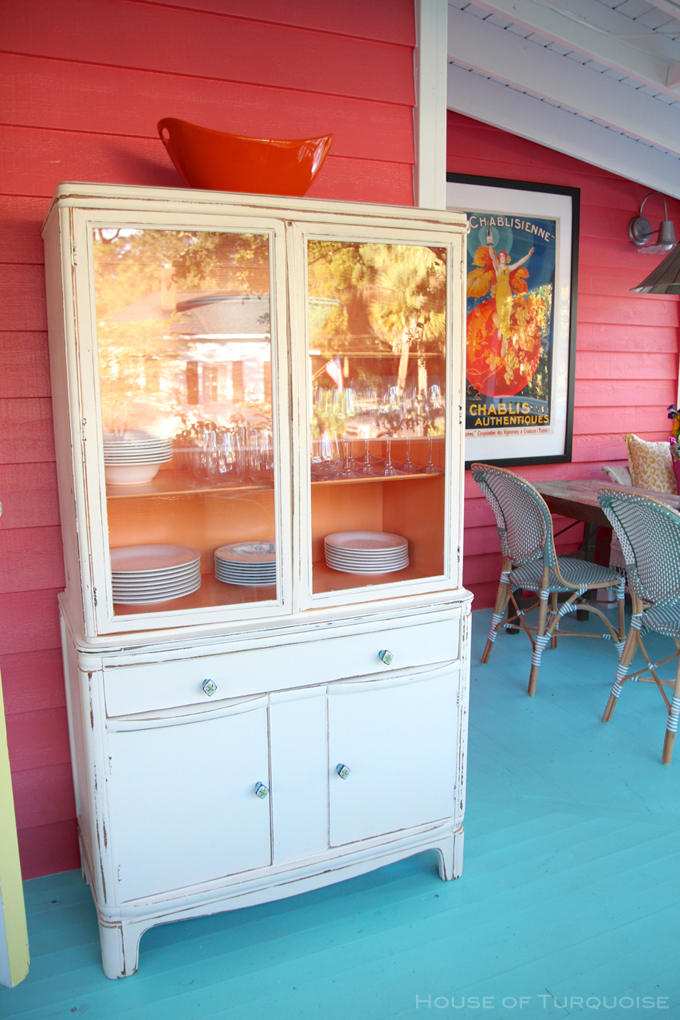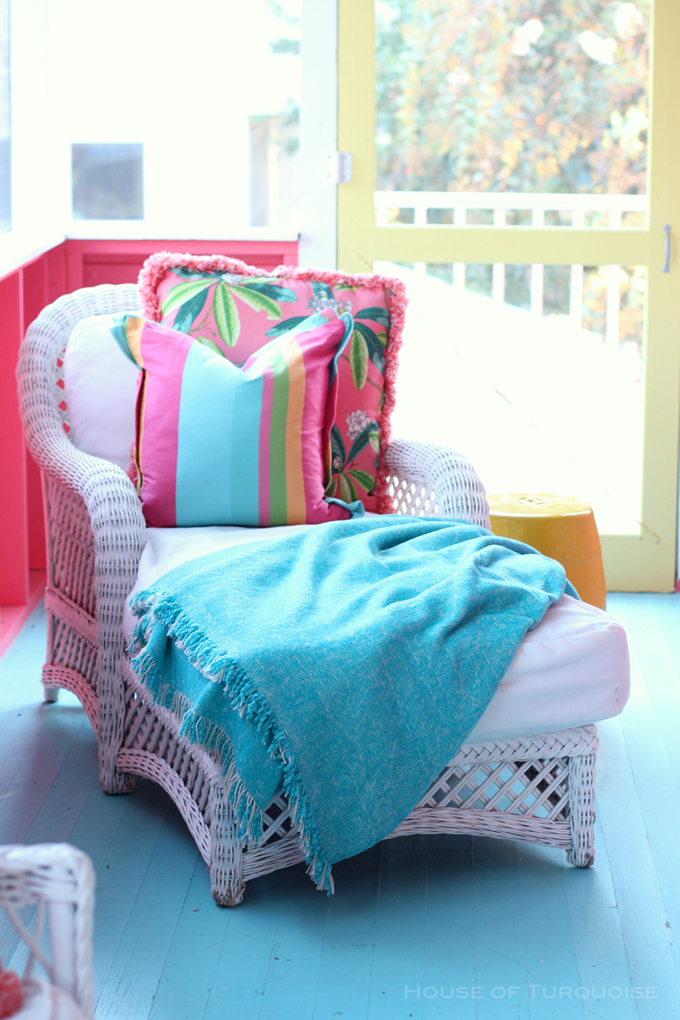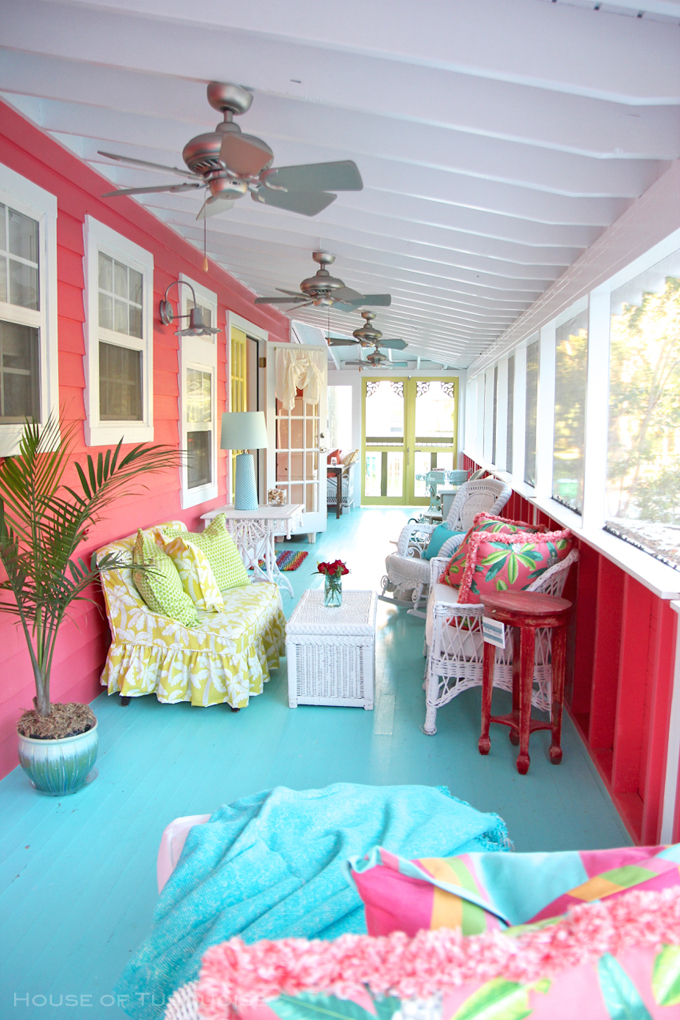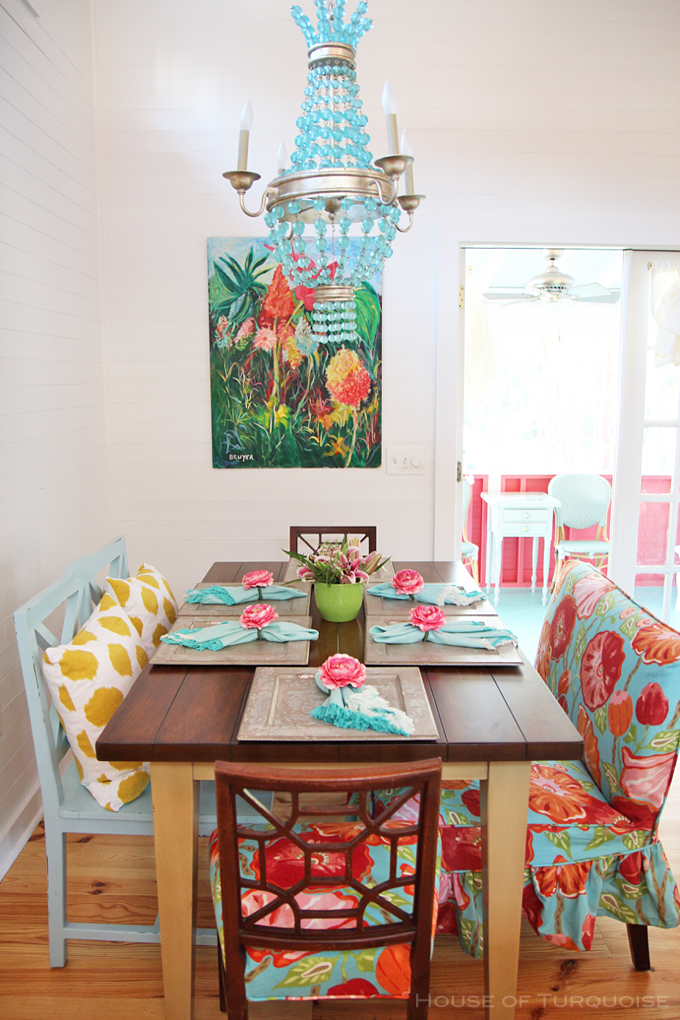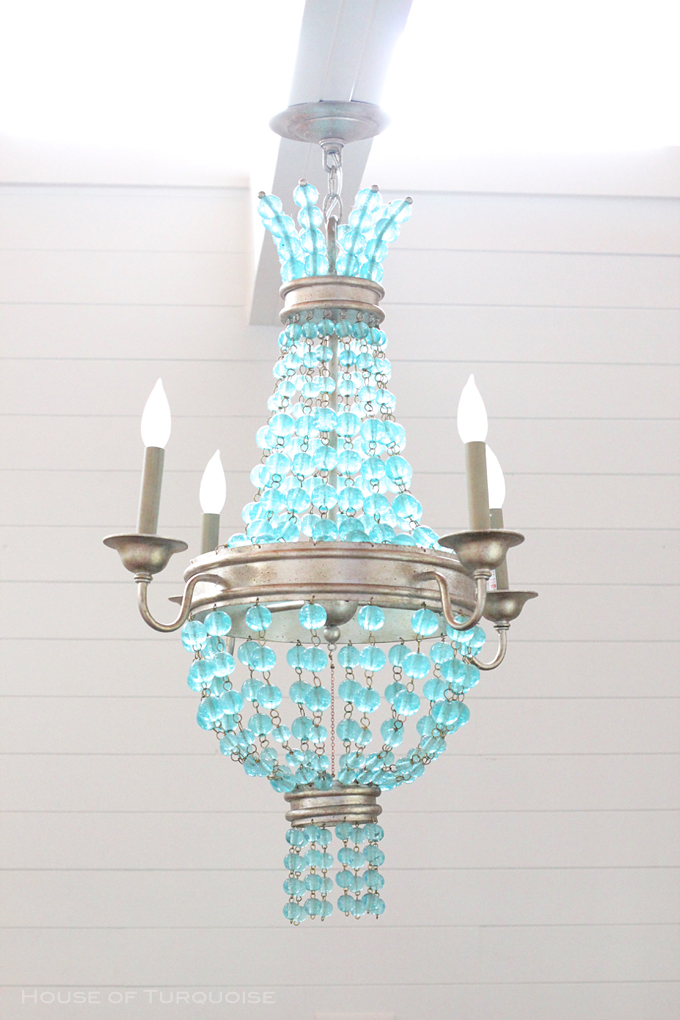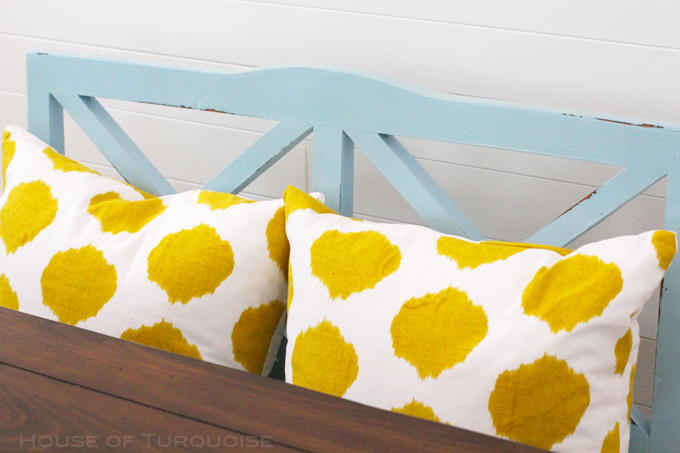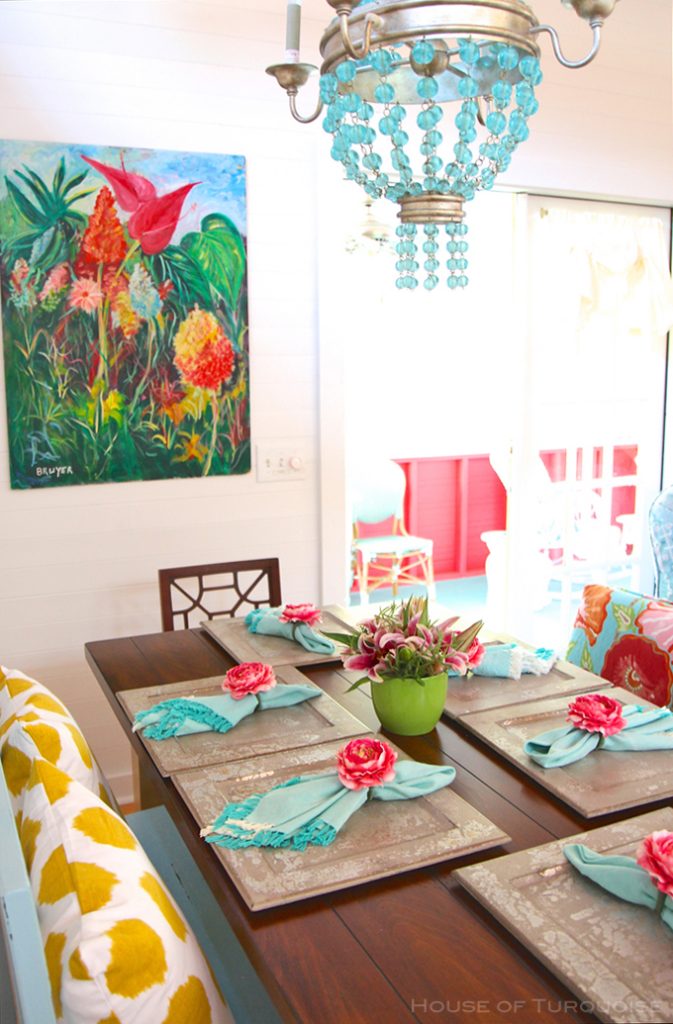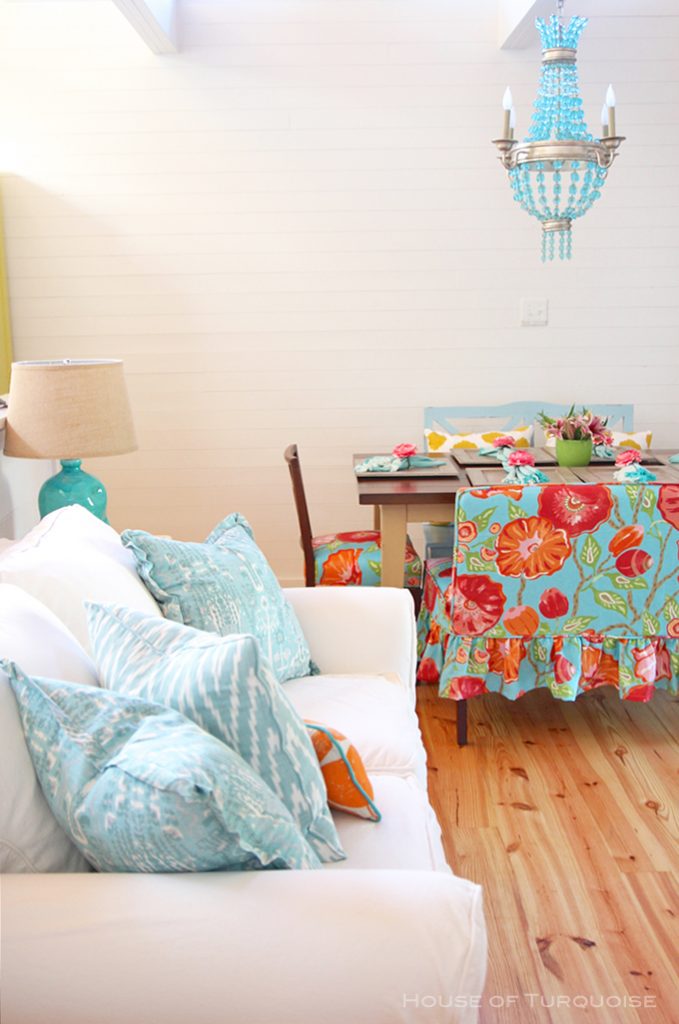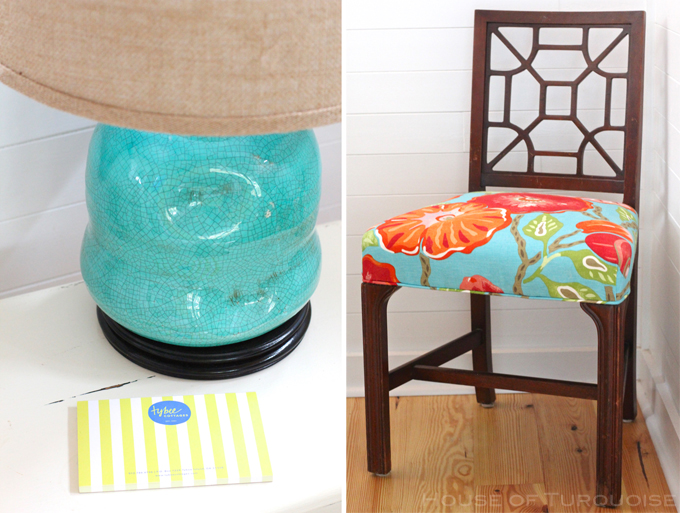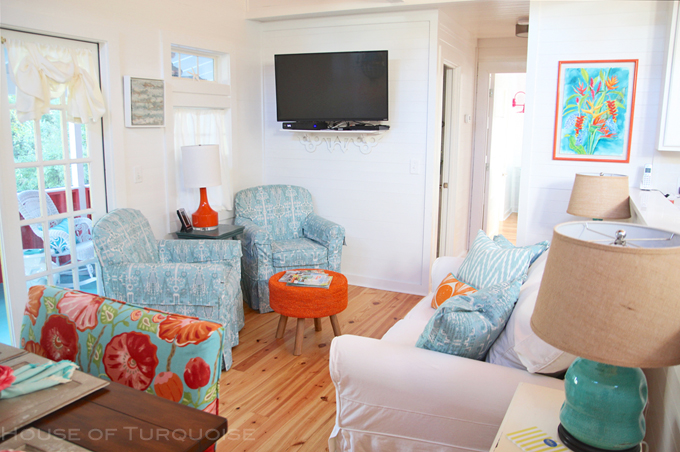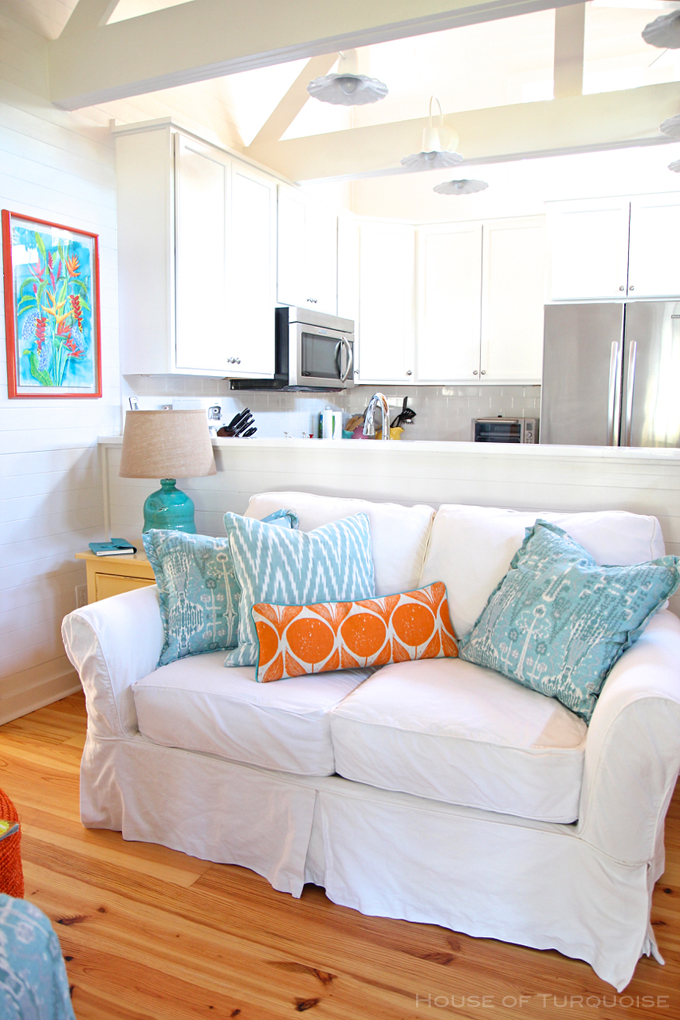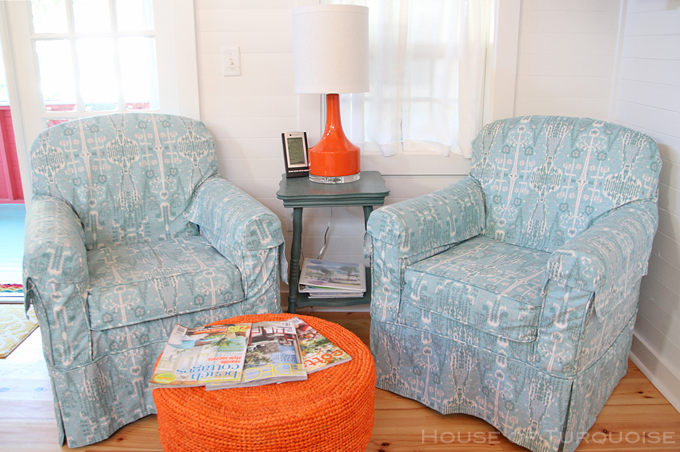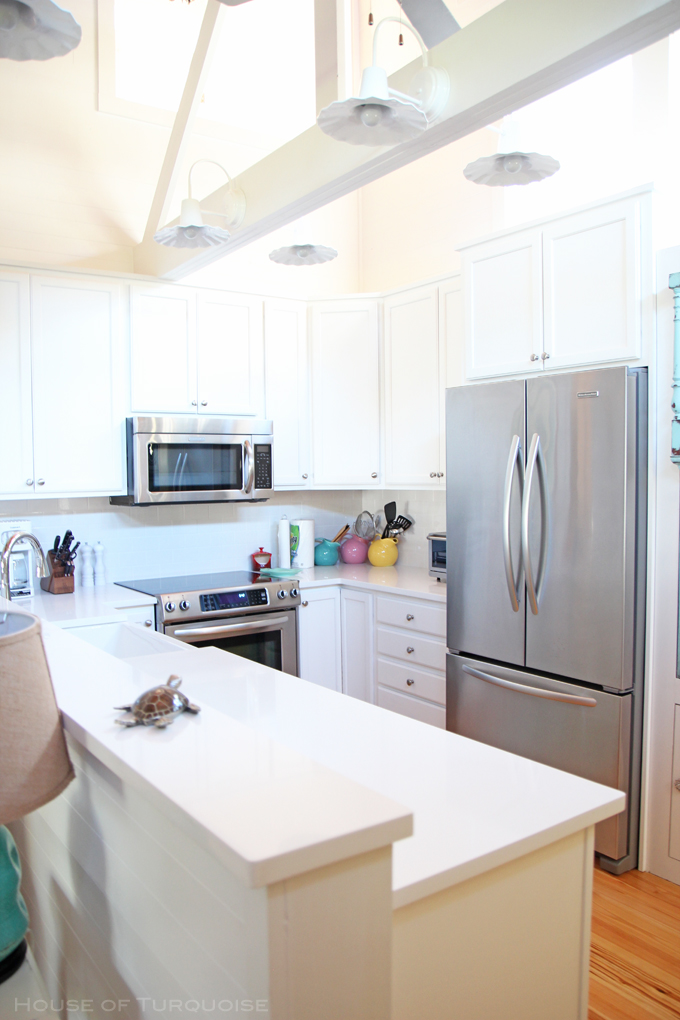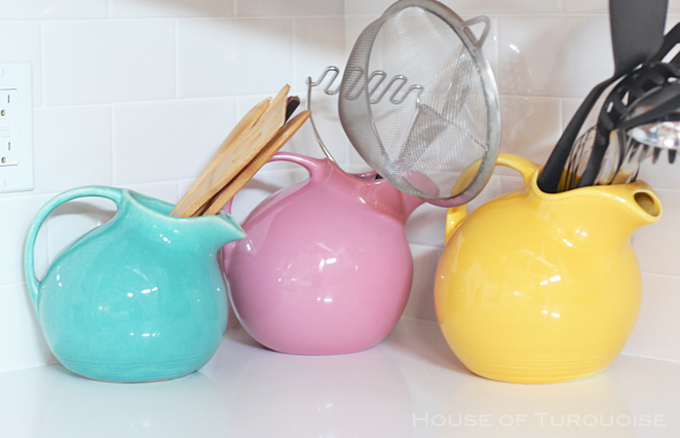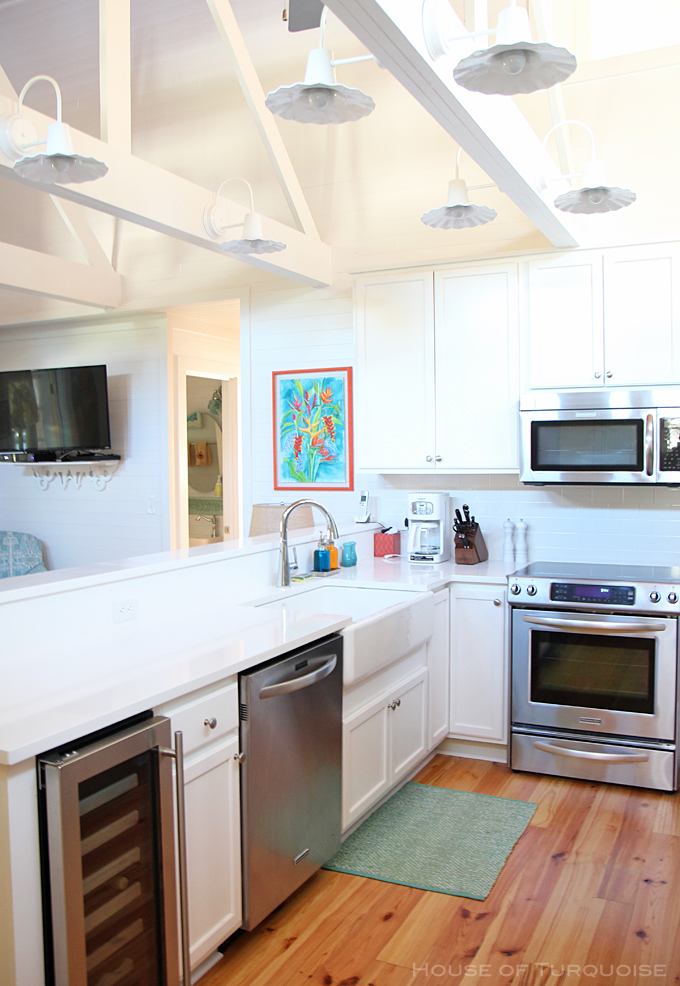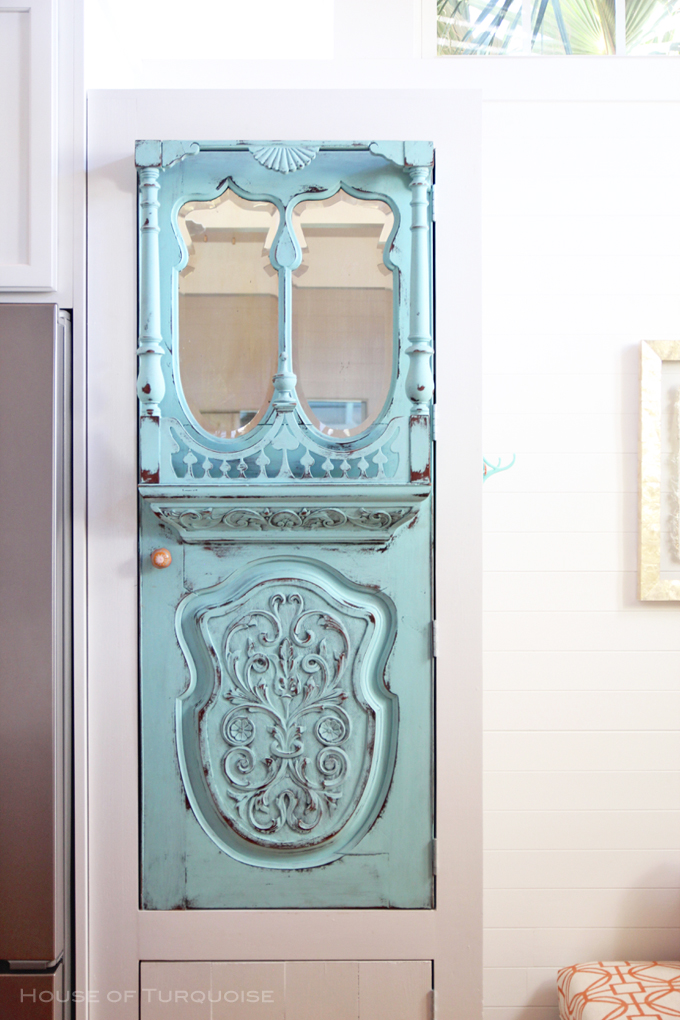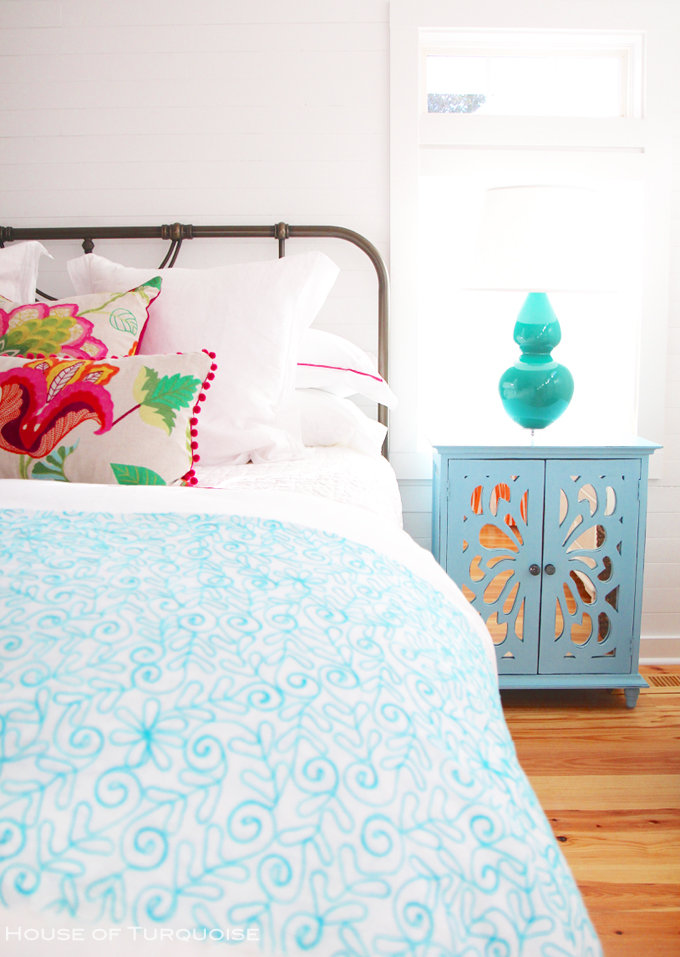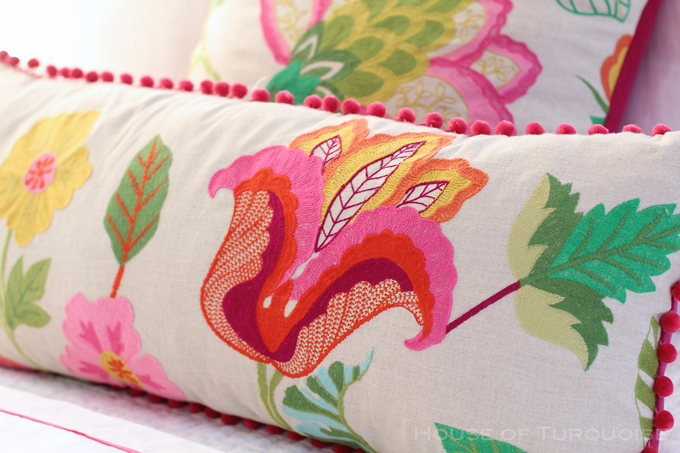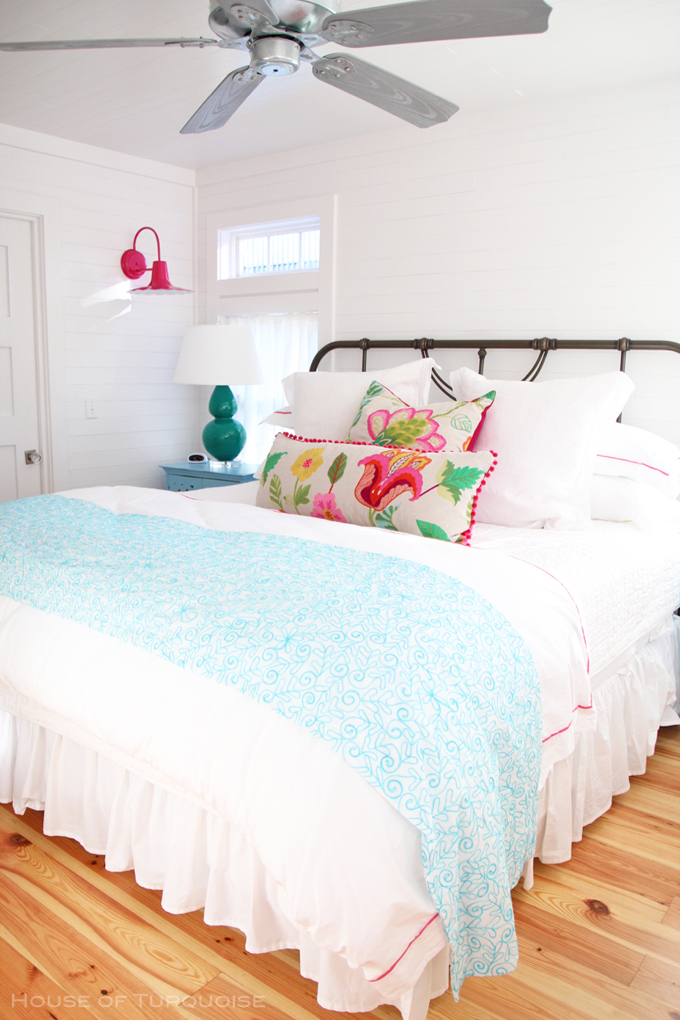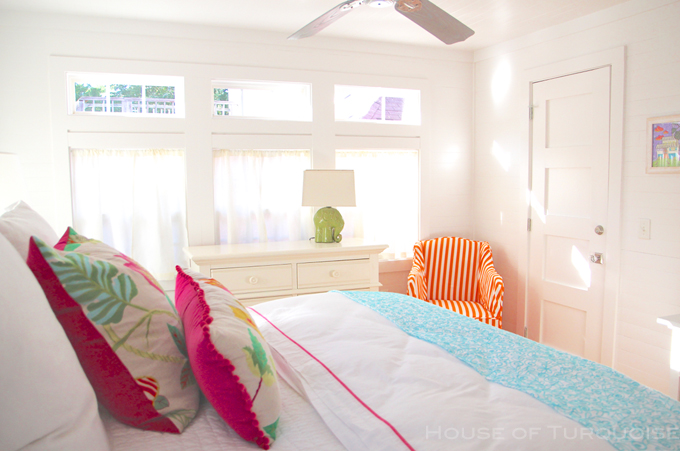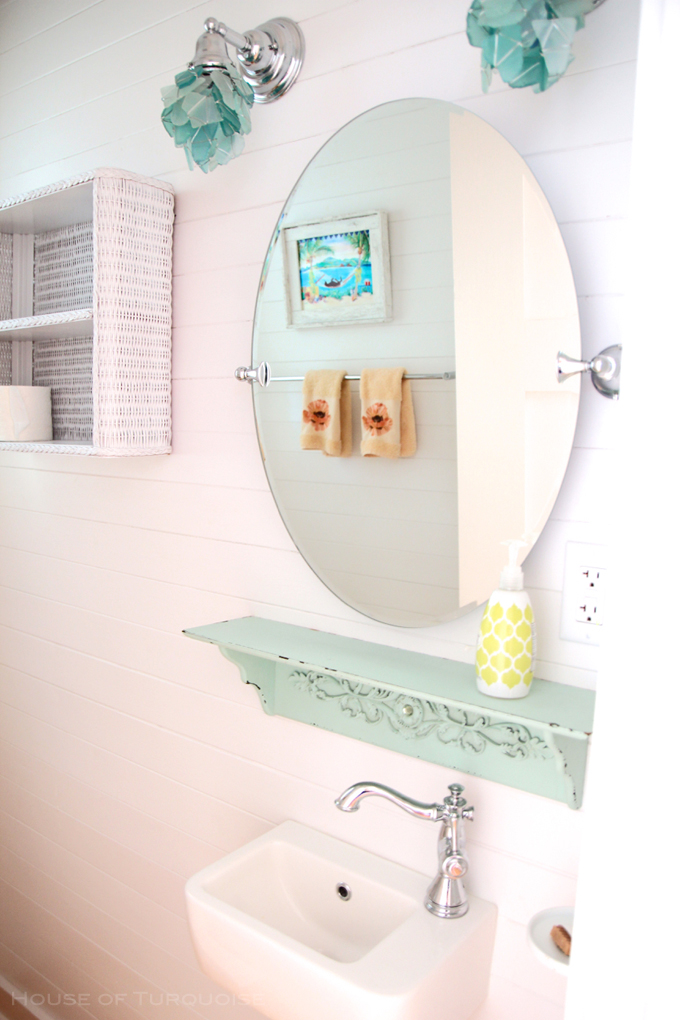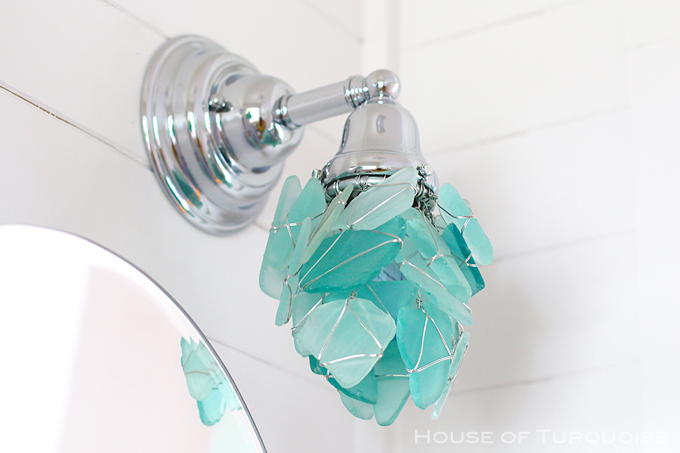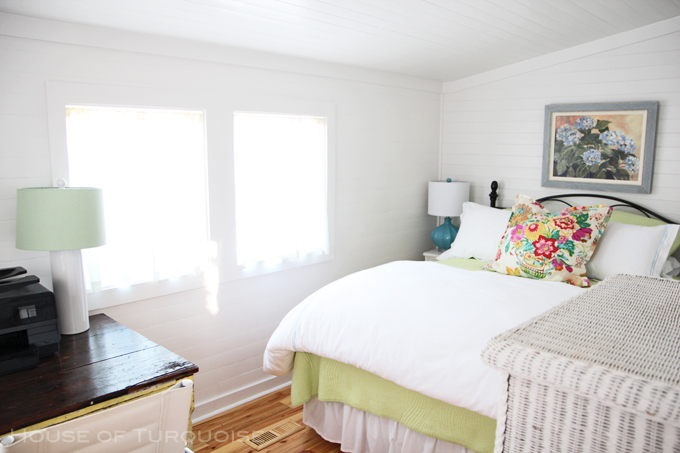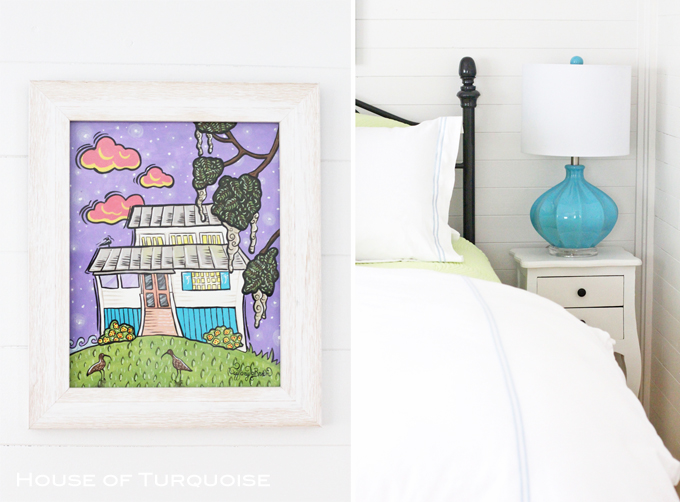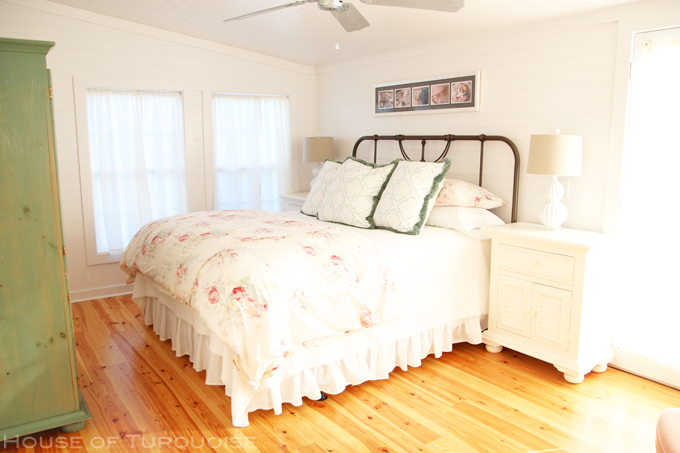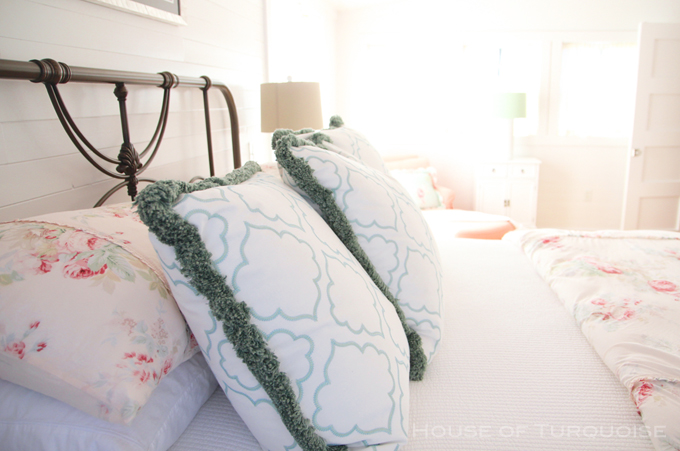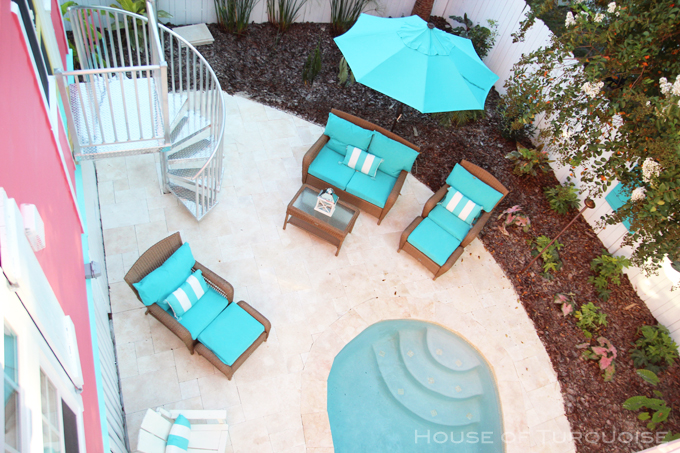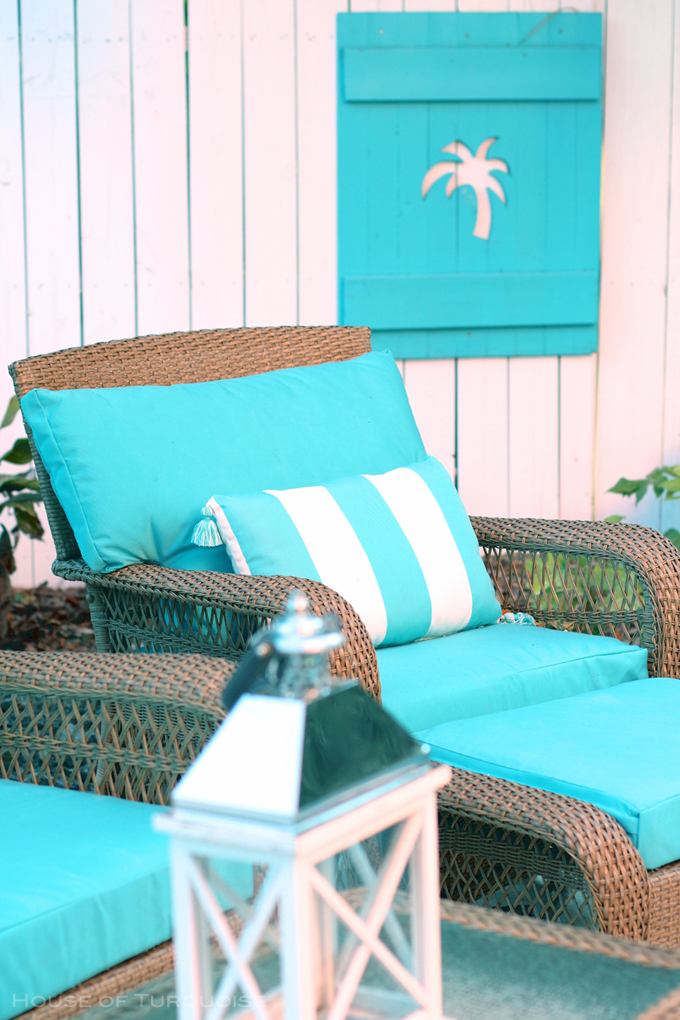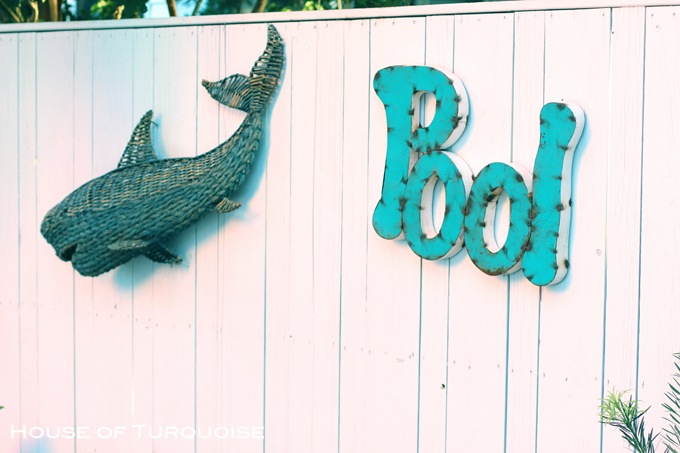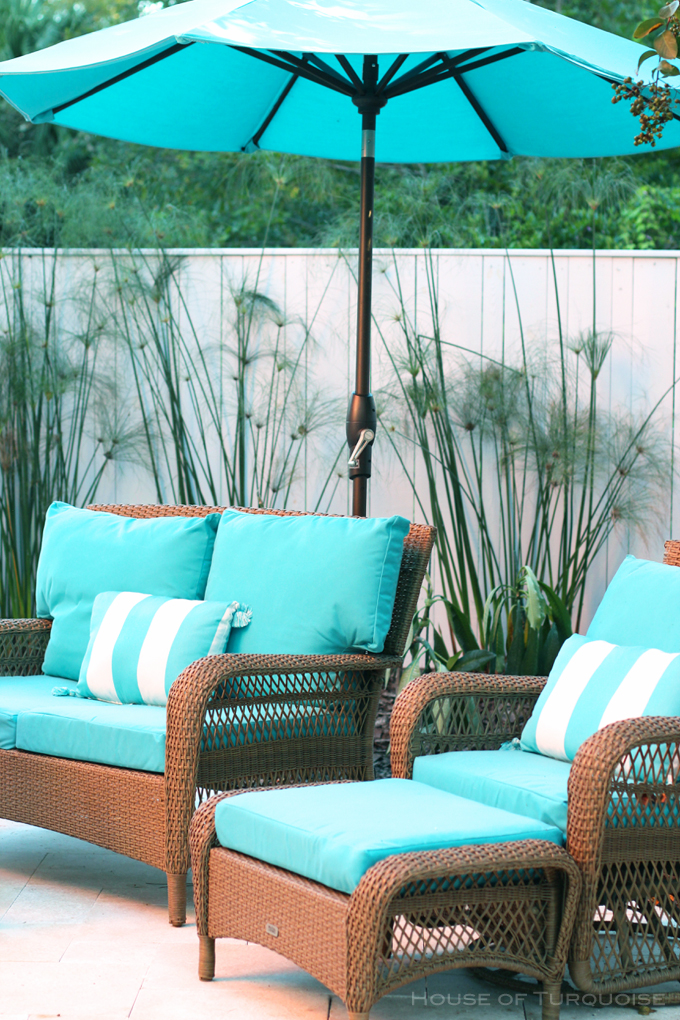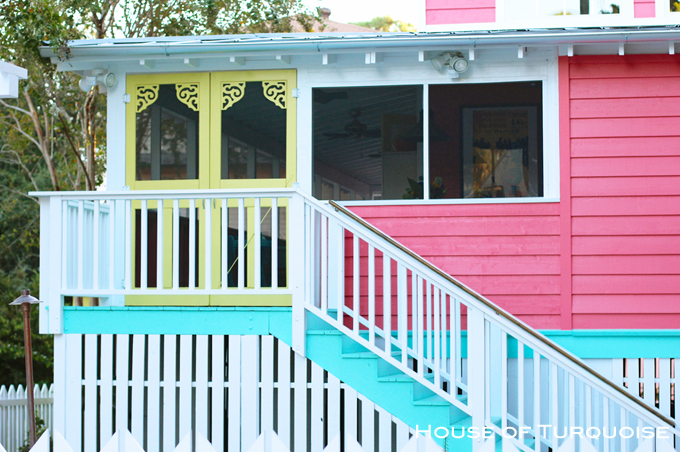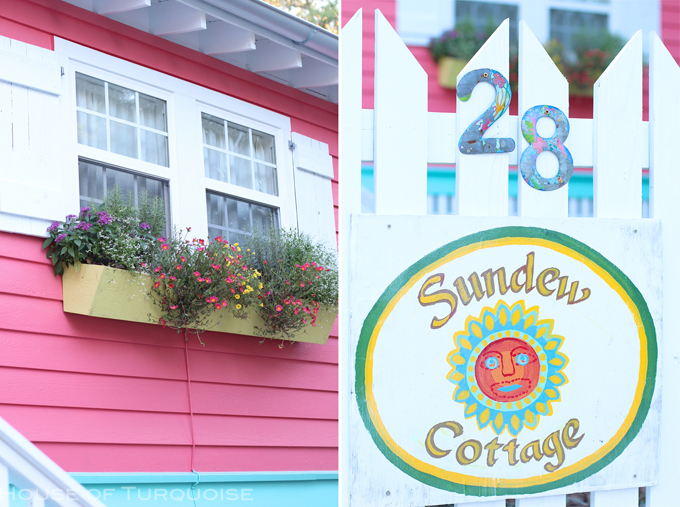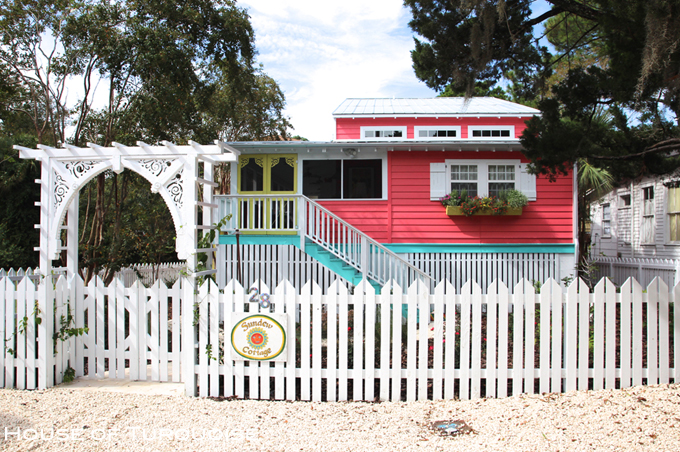 When I say Jane Coslick is my favorite designer ever (and not just because I also consider her a friend!), it's because her way with color truly speaks to my soul. Sundew Cottage is one of her recent projects, and also where we happened to stay when we visited Tybee Island, Georgia a few weeks ago. From the unique salvaged finds to the cheery colors, Jane's signature style greeted us immediately! Check out that incredible arbor for example. She had it made from some great vintage architectural pieces she found in Nashville! Love those double screen doors, the turquoise floor in the porch, all of the fun fabrics, the vintage table….seriously what a great (huge!) porch! We loved hanging out in there, especially at night.
Opening the door into the home I was blown away…as I always am when seeing Jane's projects in person! Bright and cheery doesn't quite cut it! This one felt particularly spacious, thank to the tall ceiling and open floor plan, even though it wasn't very big. The first thing that caught my attention was the turquoise Serena chandelier hanging in the dining area. That was actually my favorite area of the home. If only I could've fit that slipcovered settee into my suitcase! LOVE that fun floral fabric that tied all the colors together!
There were also two bedrooms on the first floor, one with its own full bath, and another half bath. You might have noticed the cool sea glass sconces. They were handmade by Seattle artist Russ Morgan and were so beautiful in person! And like the rest of the house, crisp white shiplap walls were the backdrop for fun color and pattern…not to mention fabulous fabric! (Totally obsessed with the floral embroidered pillows on the bed with the pom-pom trim!) Side note: the bedding and bath linens in Sundew were beyond anything I've even seen in a hotel. I felt so pampered!
Upstairs was a great big bedroom with its own full bathroom, and French doors that led to a little balcony overlooking the amazing backyard and pool area. Speaking of the pool, what a treat that was. Wesley had a ball playing in it! You can't see from the photos, but there was a waterfall feature! The turquoise patio furniture was fantastic too. There was even a built-in grill area, as well as an outdoor shower (a beach house must)! Truly a tropical paradise in the back!
One day while we were there, the homeowner stopped over to say hello. Lorraine was super sweet and very much into decorating herself. She actually collaborated quite a bit with Jane, having found some of the vintage pieces and furnishings herself. Pretty much every piece of artwork in the home had a story behind it too! Lorraine also loves to cook and had the kitchen fully stocked with top-notch supplies. (Including Le Creuset…my favorite!)
So that's a just brief glimpse as to why we absolutely loved our stay. (Requiring a lot more words than I normally write around here! It's not too often I actually get to go INSIDE one of the homes I share!!) Like many of Jane's projects on Tybee Island, this home is available for rent through Tybee Cottages. If you're looking to visit Tybee, definitely check them out. I'm such a fan of staying in rental cottages. But it's a total treat when you get to stay in one that is designed to the nines by someone so remarkably talented!
You can see more pics and get a behind-the-scenes look at Sundew Cottage on Jane's blog. And check out its rental page for tons more photos and rental info too!
And for more Tybee fun, check out my Turquoise Tour of Tybee as well as more projects I've featured designed by Jane Coslick! (Be sure to click on "Older Posts" when you reach the bottom!)



Get the Look:

Love turquoise? Visit my shopping blog Everything Turquoise…updated several times throughout the day! Check out Decor by Color for even more color-themed shopping!