Gina Luker of The Shabby Creek Cottage is one of the most inspiring people in all of blogland! You're probably already aware of her fantastic DIY blog chock-full of creative ways to eat, make and decorate. And I'm sure you've seen glimpses of her beautiful home bursting with turquoise accents, clever ideas and charming farmhouse style throughout. Her living room is one of my favorite spaces…what's not to love about the relaxed, layered look combined with all the pretty color! I know if I were there I'd constantly be asking her, "Gina, where did you find this?!" or "How did you make that?!"…I just love it all! Keep on scrolling for more photos by Do Dodson Designs!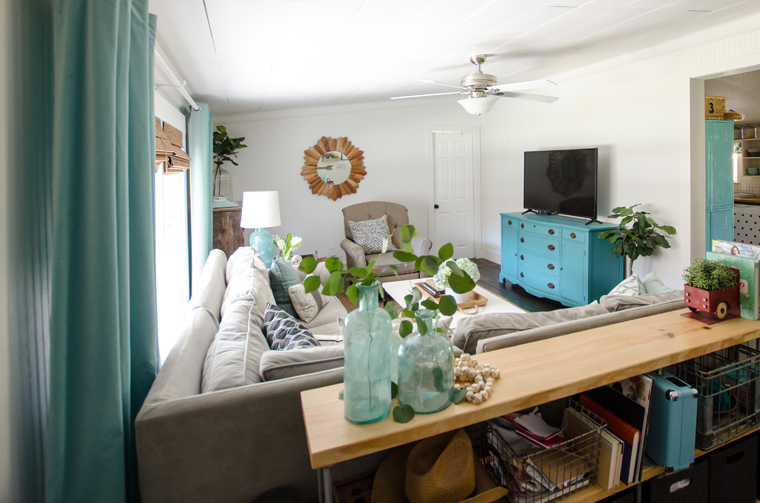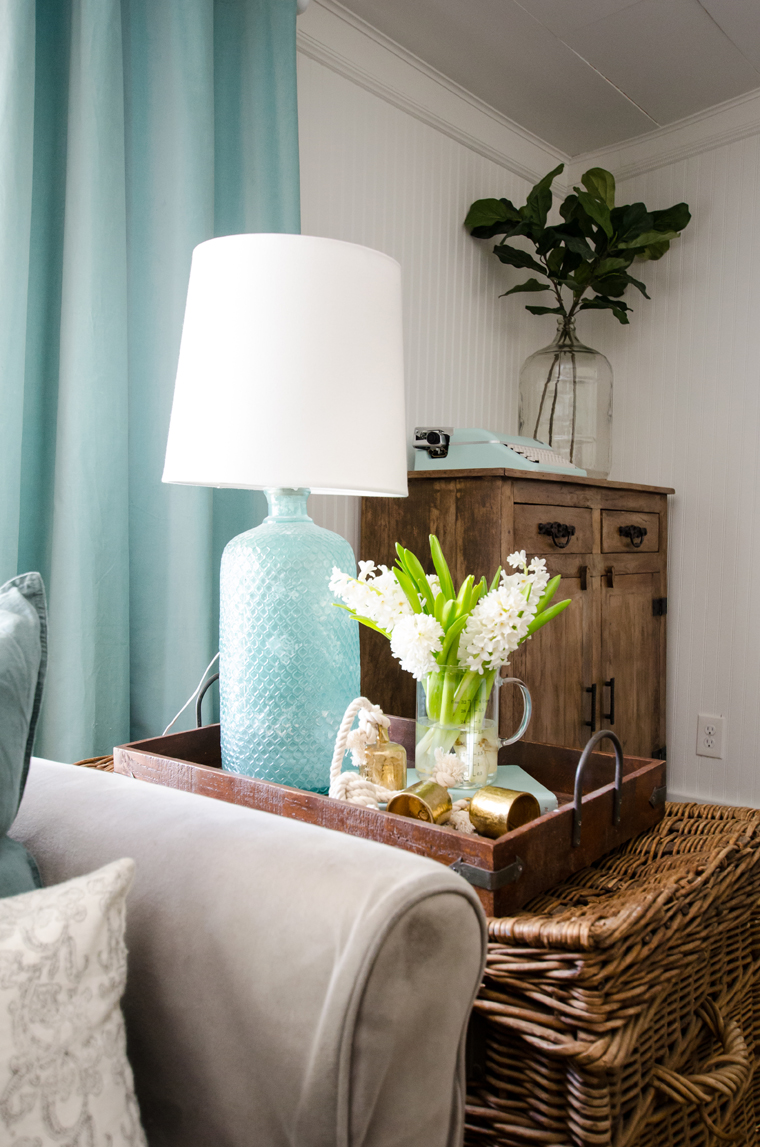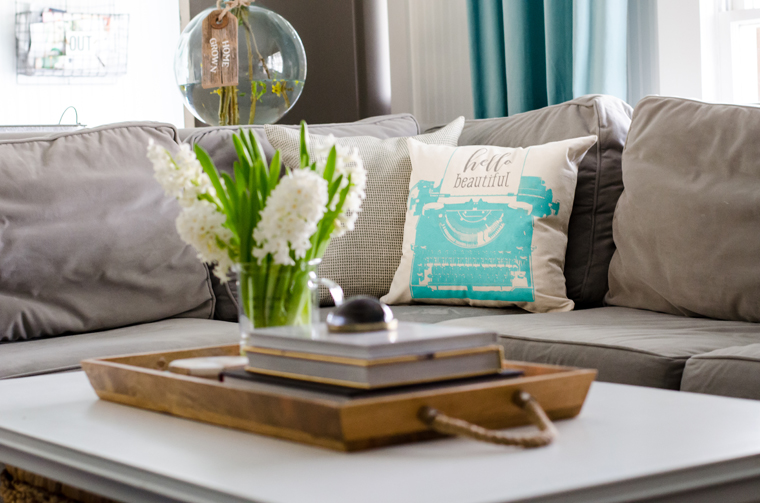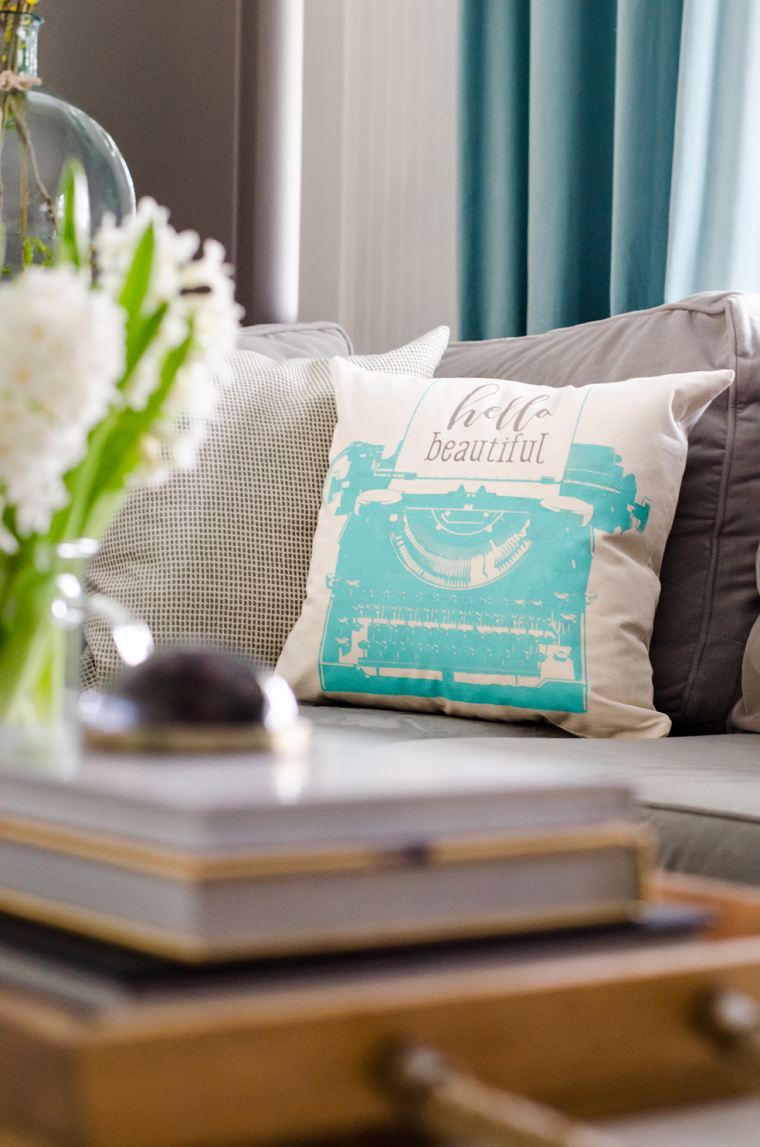 How cute is this turquoise pillow?! Learn how to make it here.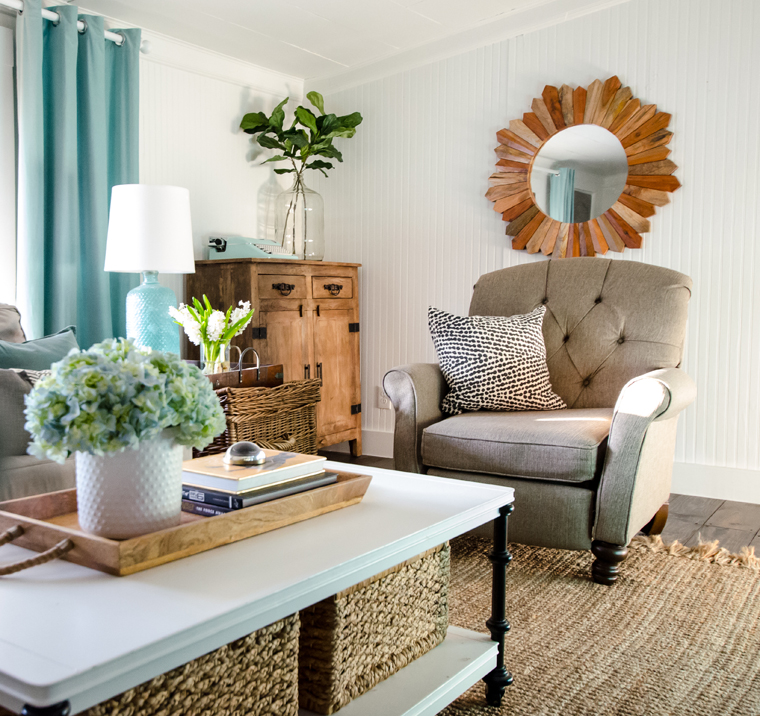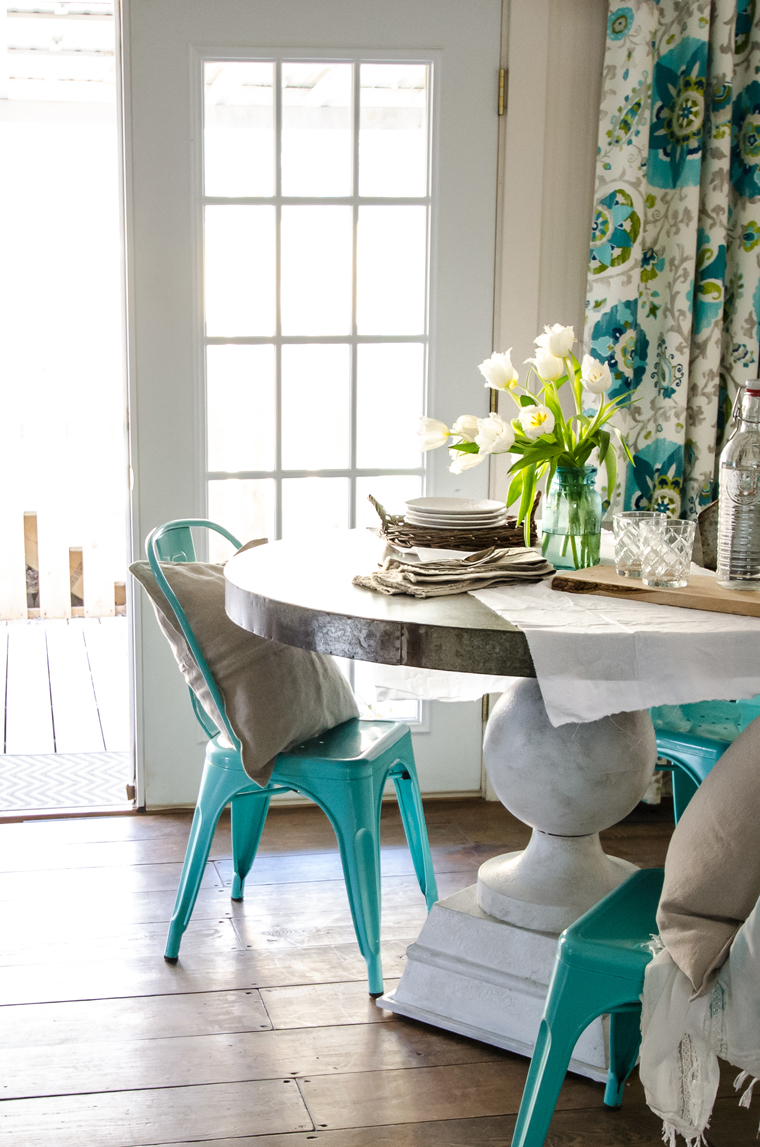 Read all about her gorgeous DIY farmhouse floors here. And her DIY curtains too! (Love that fabric!)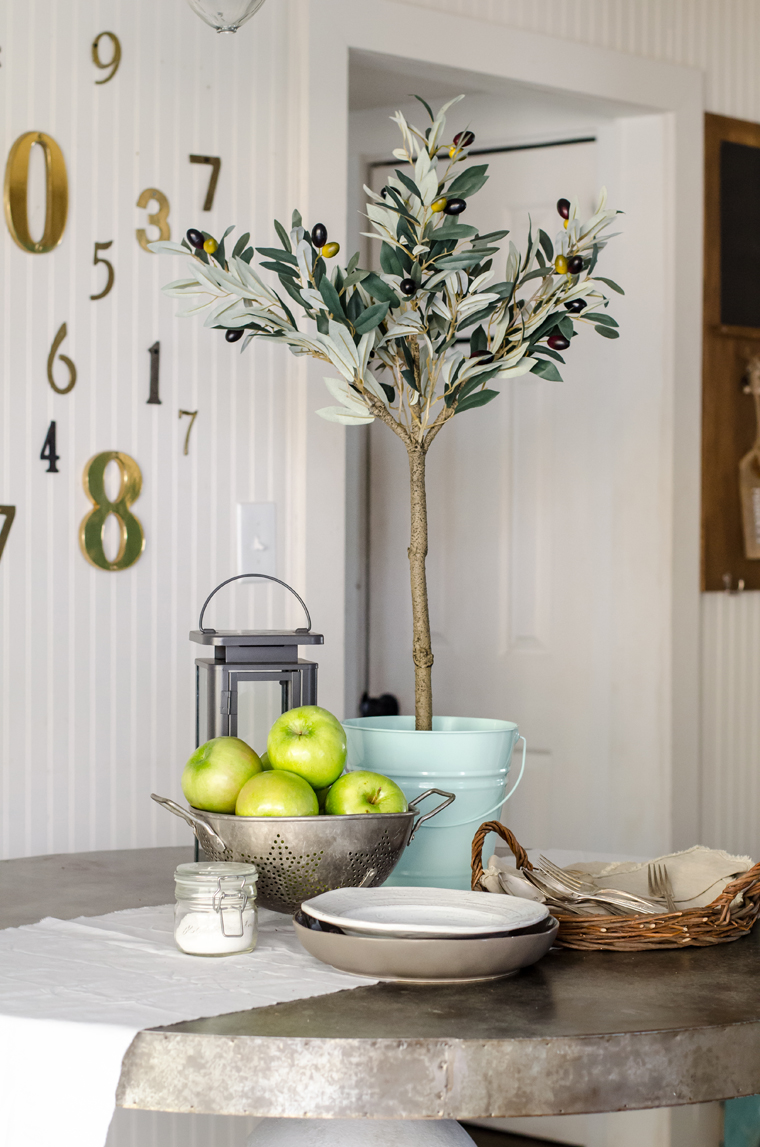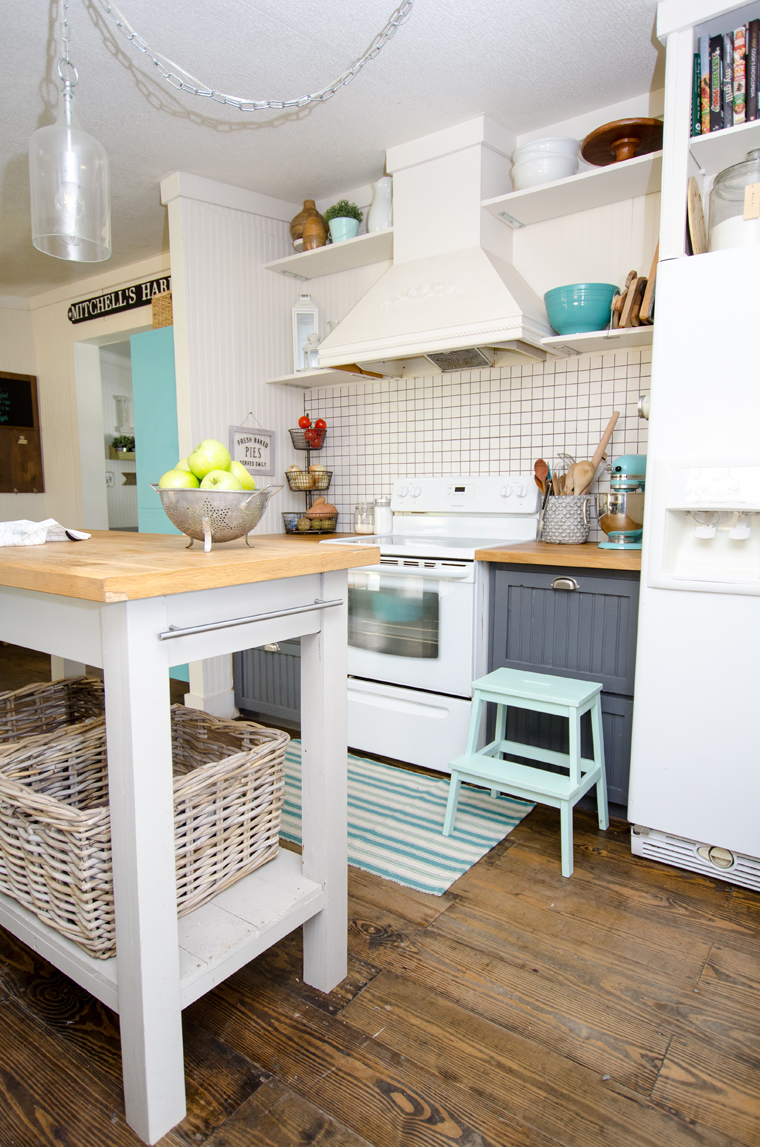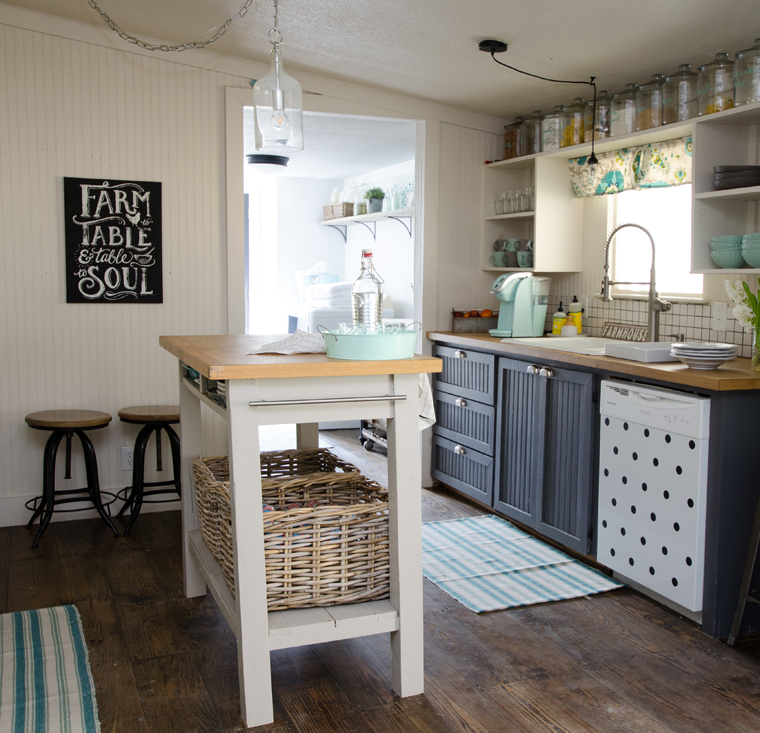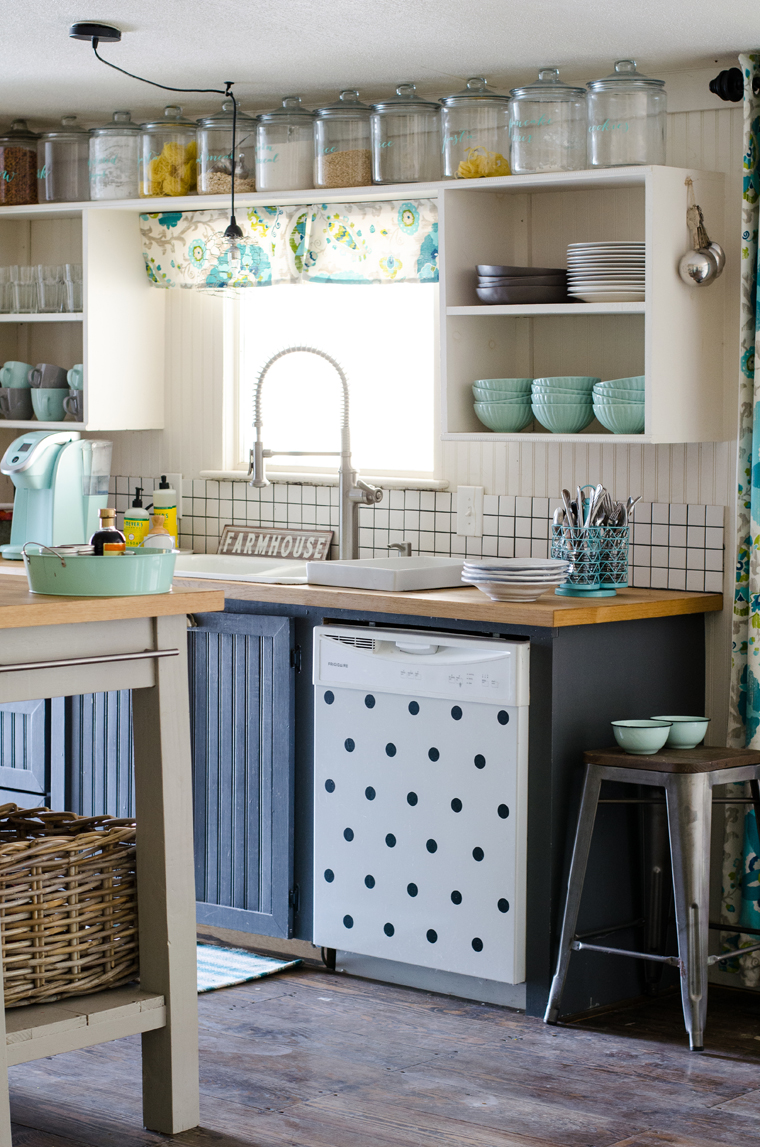 I want those glass storage containers!! And I'm loving the touch of whimsy from the polka dots she added to the dishwasher.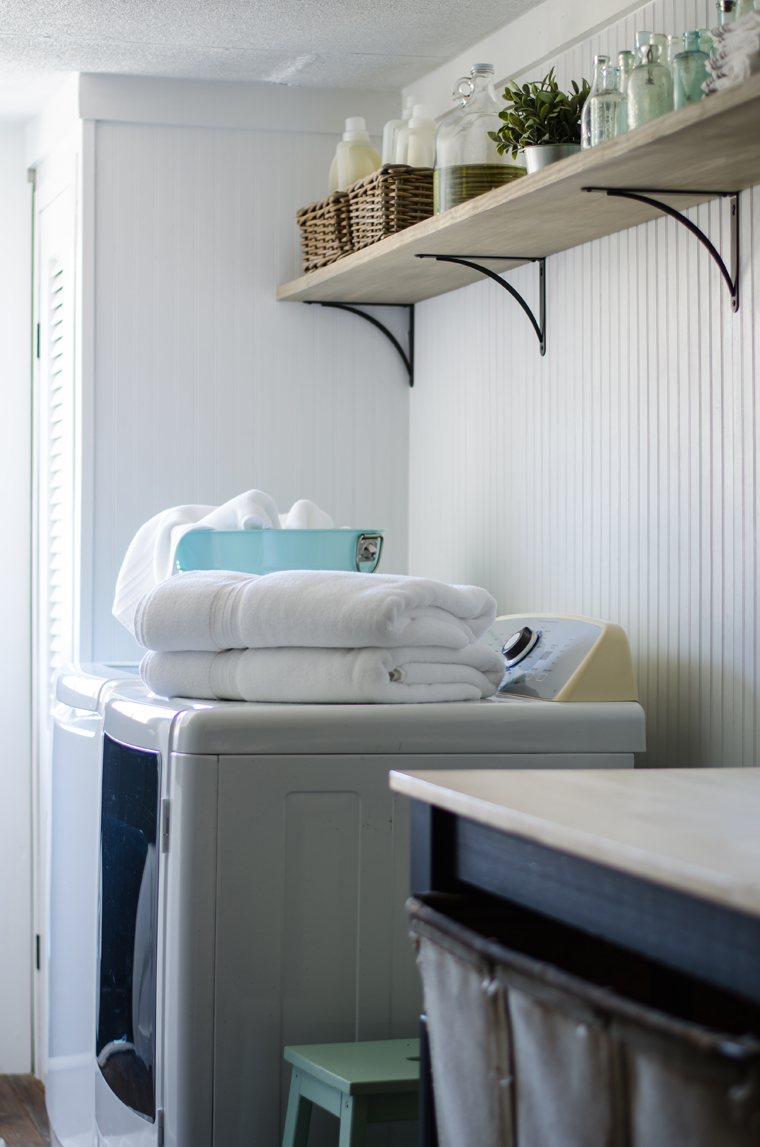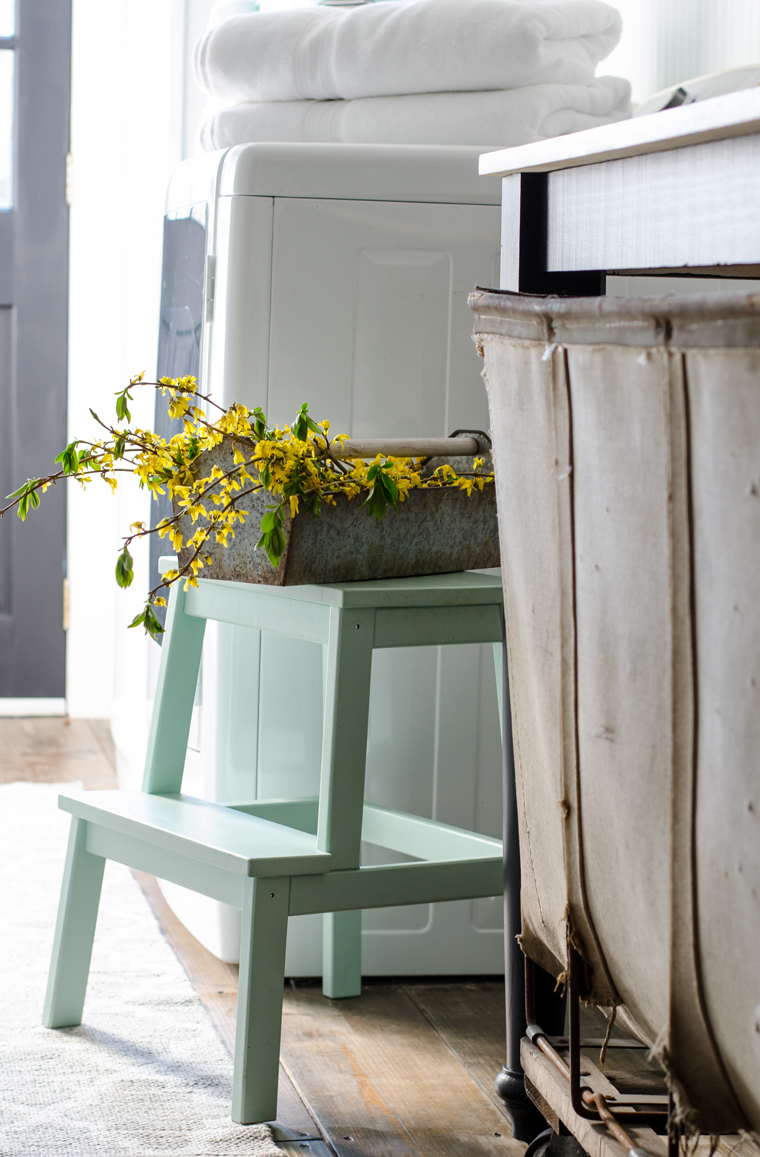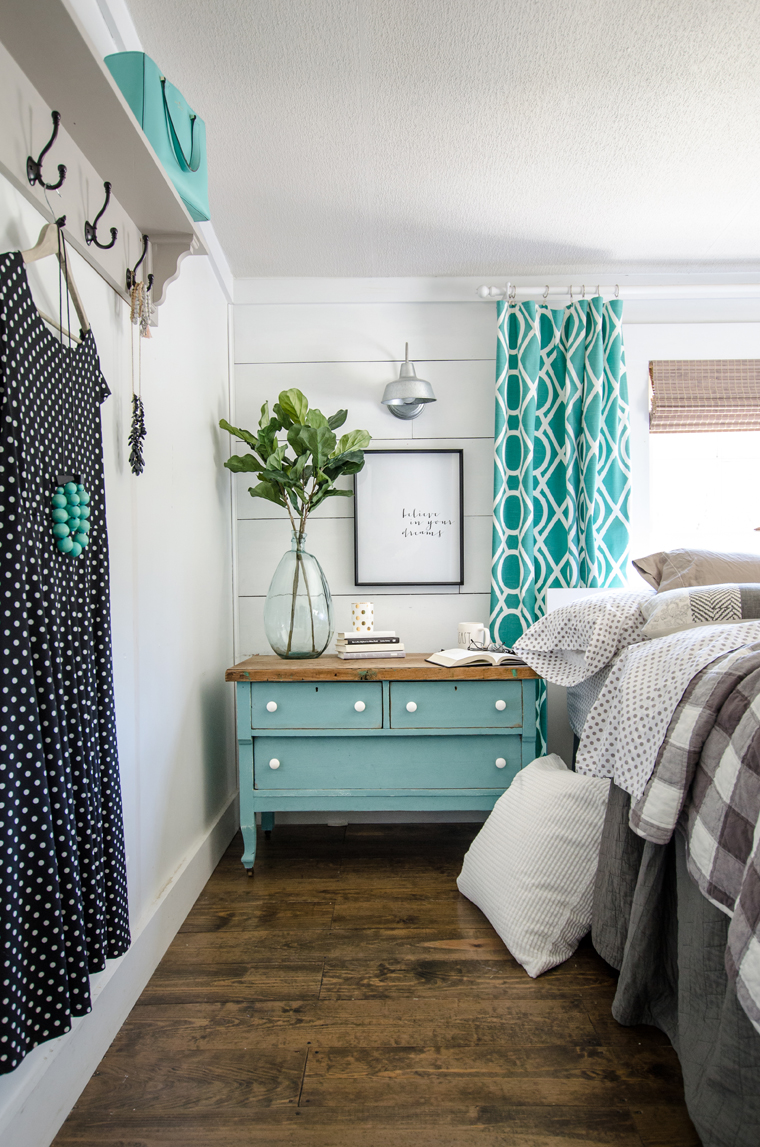 So much to love about her bedroom. The turquoise chest, plank wall, and bold curtains–her DIY easy lined curtains!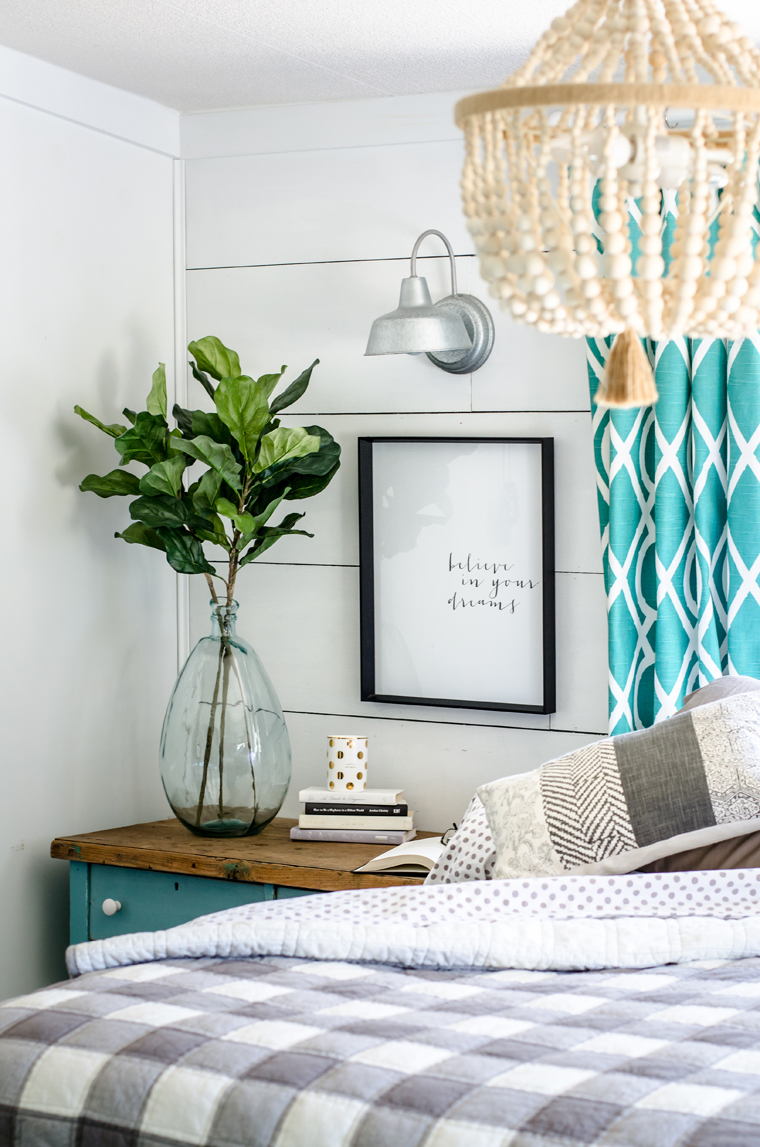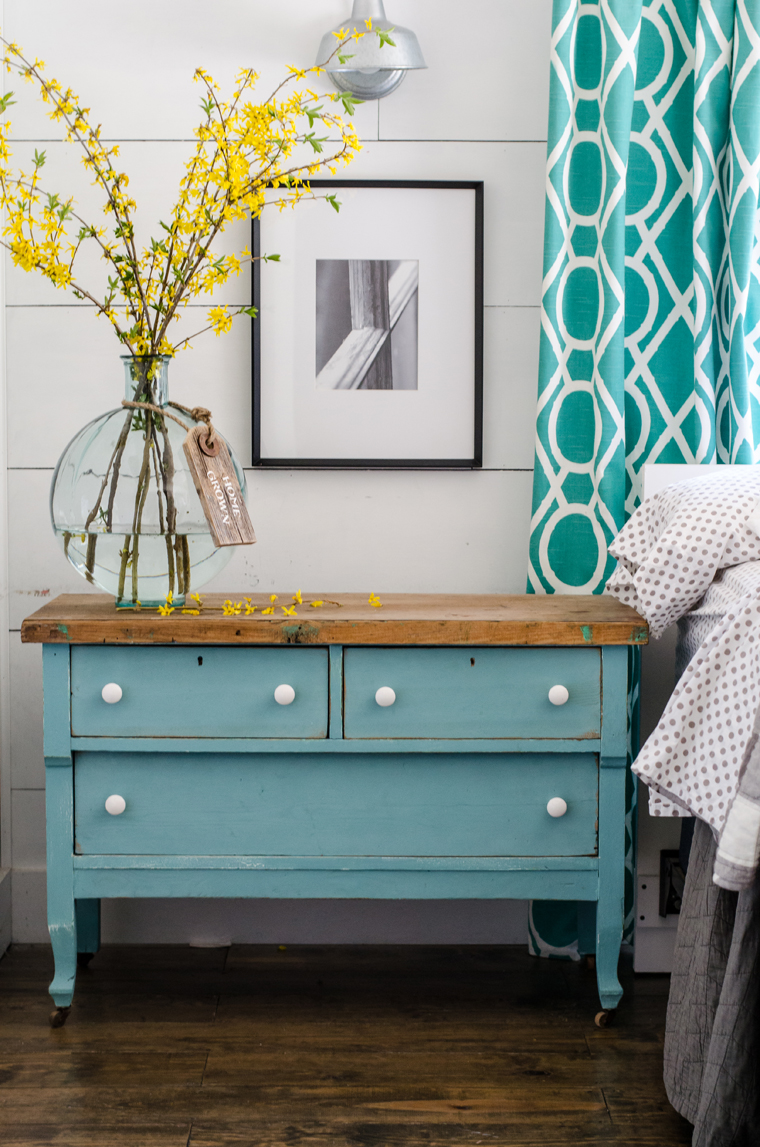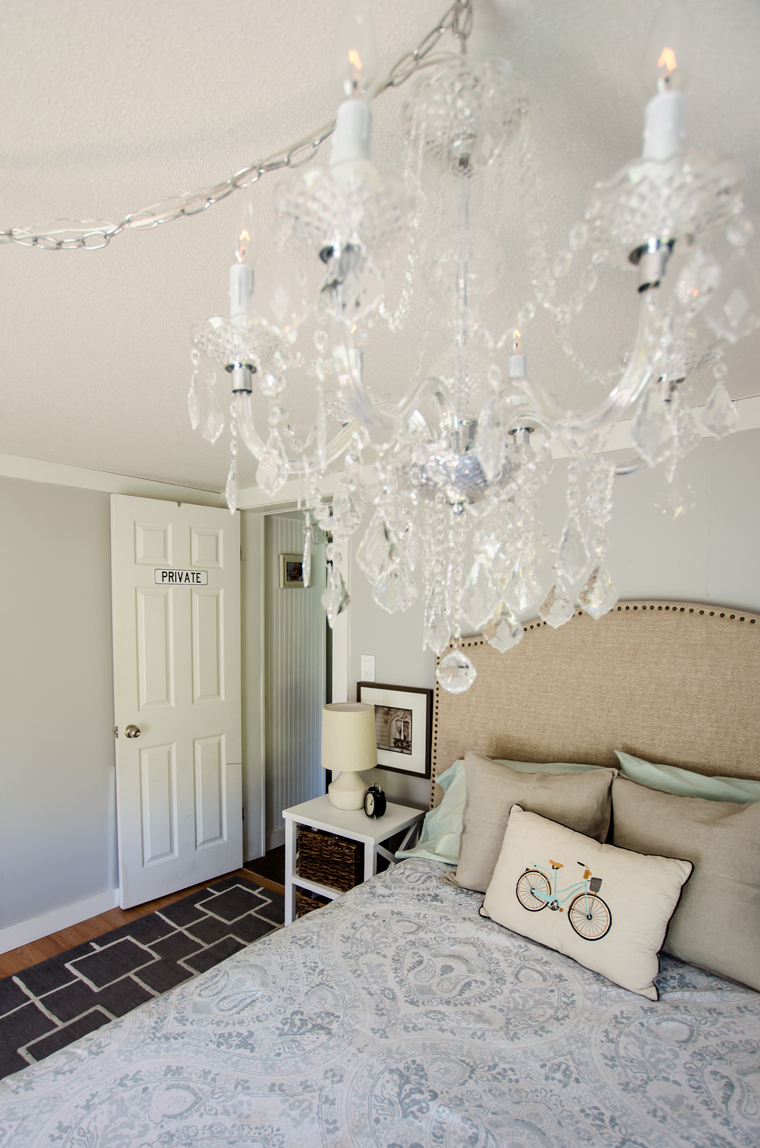 Read all about the transformation of her modern farmhouse guest bedroom here.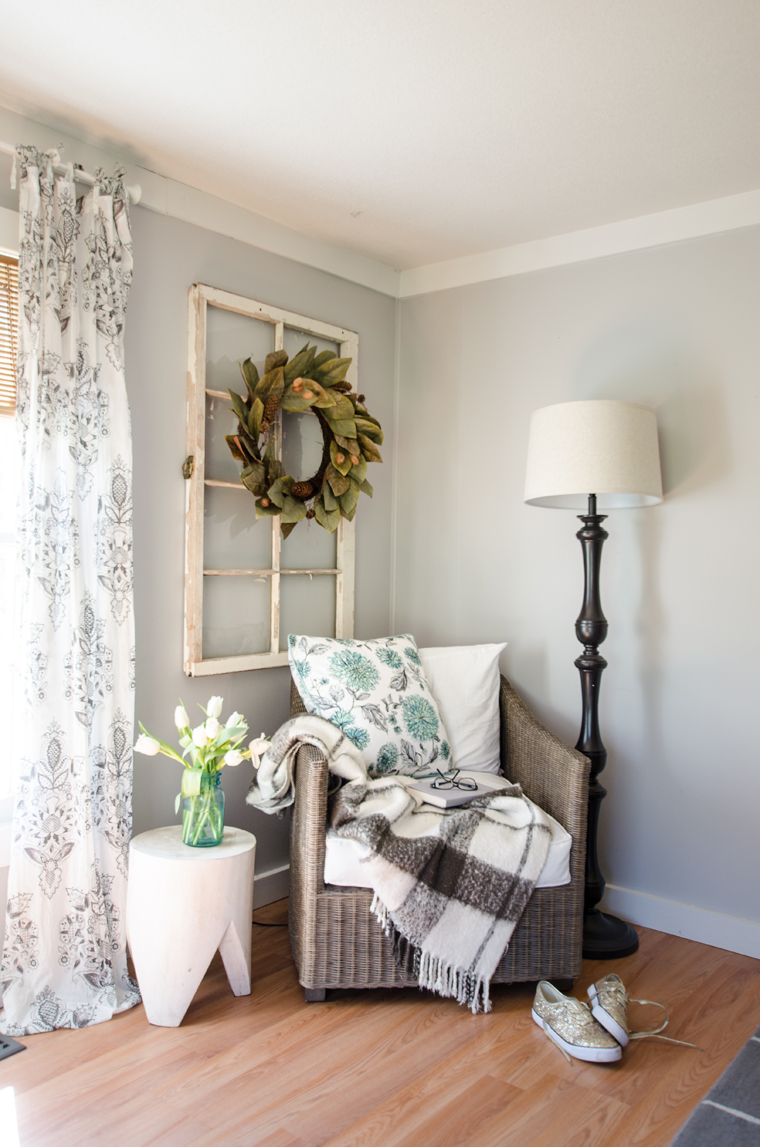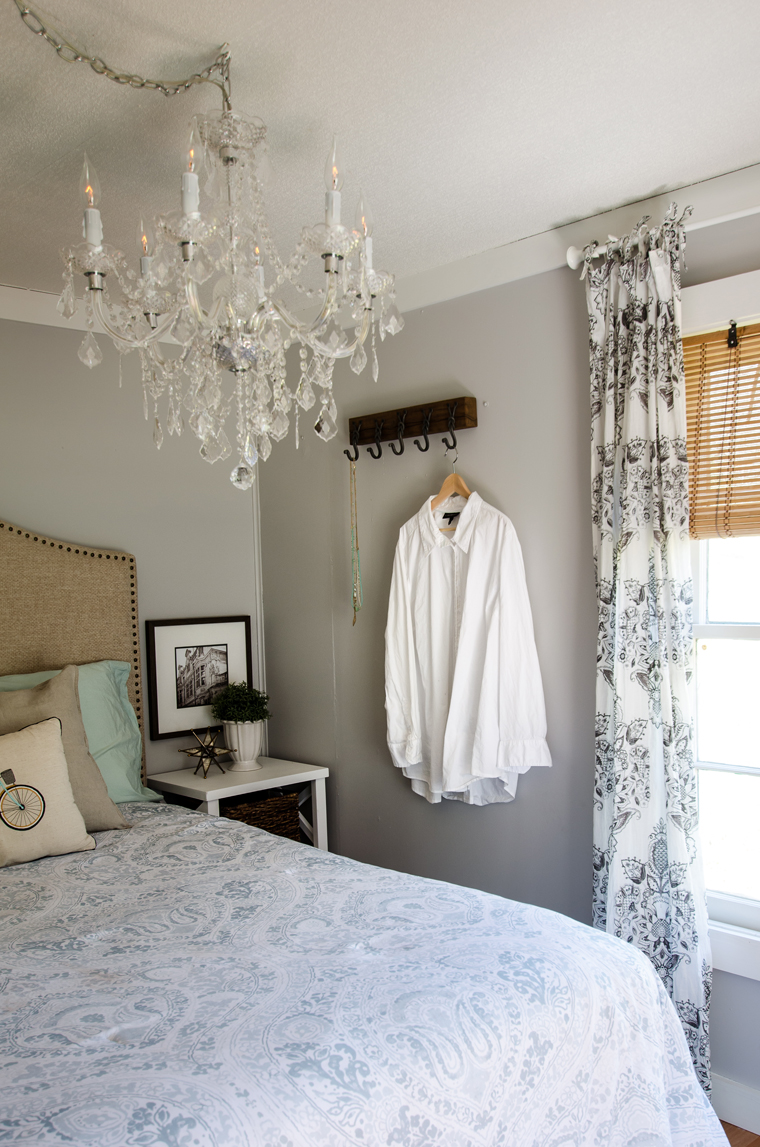 To see even more of Gina's home, check out her home tour from last summer here. And if you aren't already doing so, definitely follow her on Instagram, Facebook and subscribe to her blog for tons more inspiration and eye candy!
Lastly–if you're a blogger or have interest in becoming one, Gina is your #1 resource. She runs a super helpful Facebook group with daily live videos, tons of advice and support. Her personal website Gina Luker is another great resource to learn about her online courses, e-books as well as helpful blogging tips!

Love turquoise? Visit my shopping blog Everything Turquoise…updated several times throughout the day! Check out Decor by Color for even more color-themed shopping!