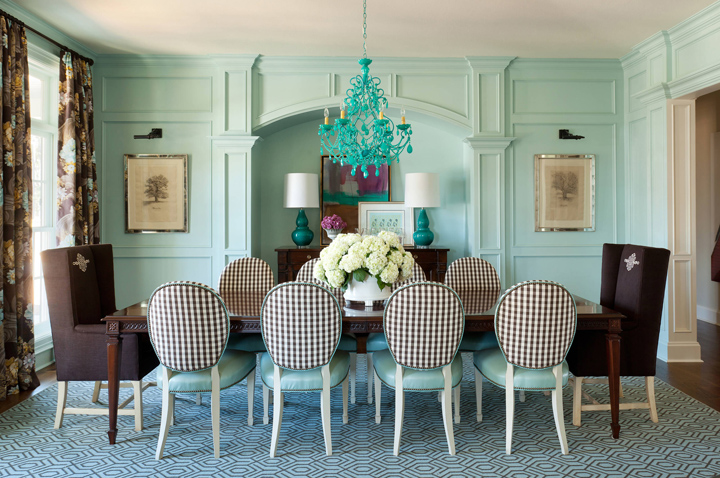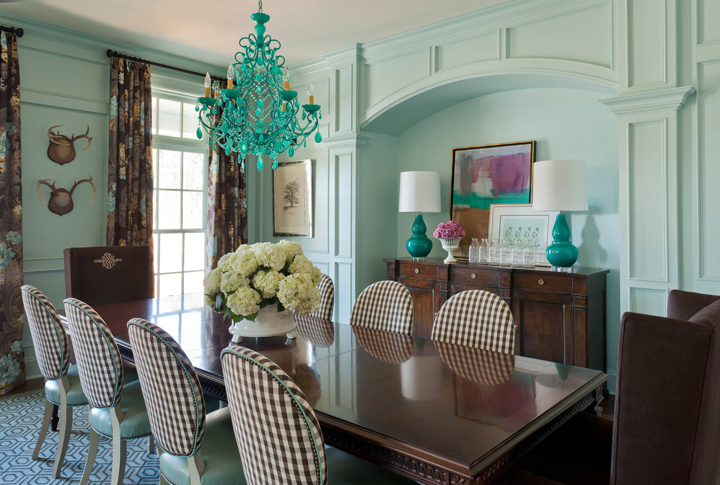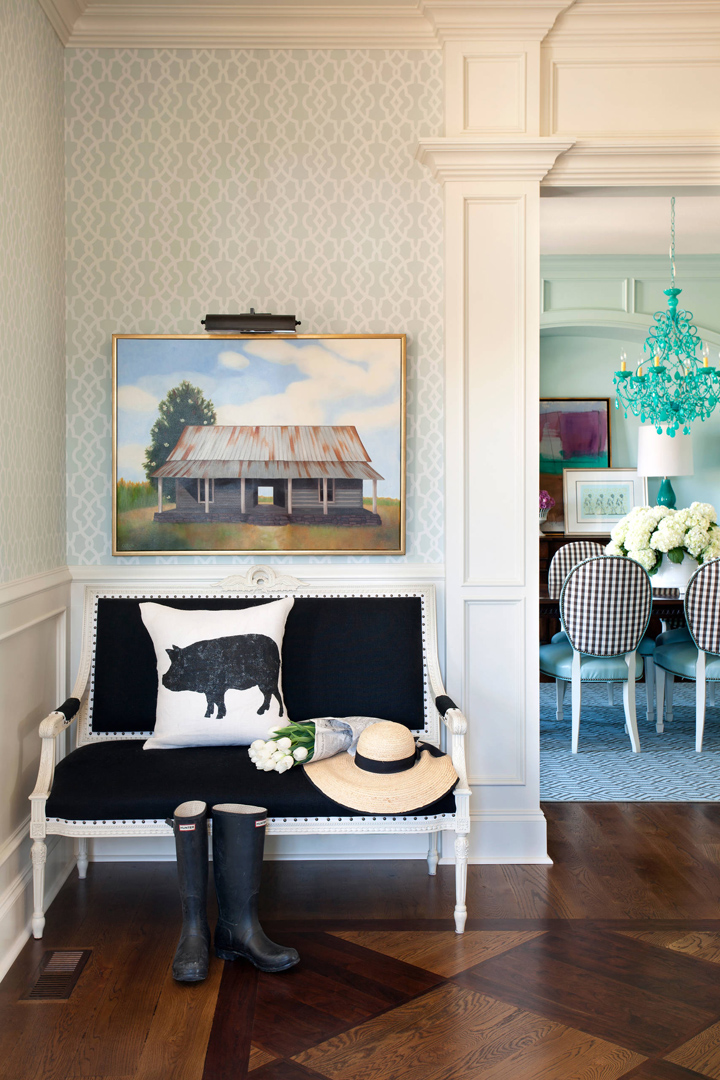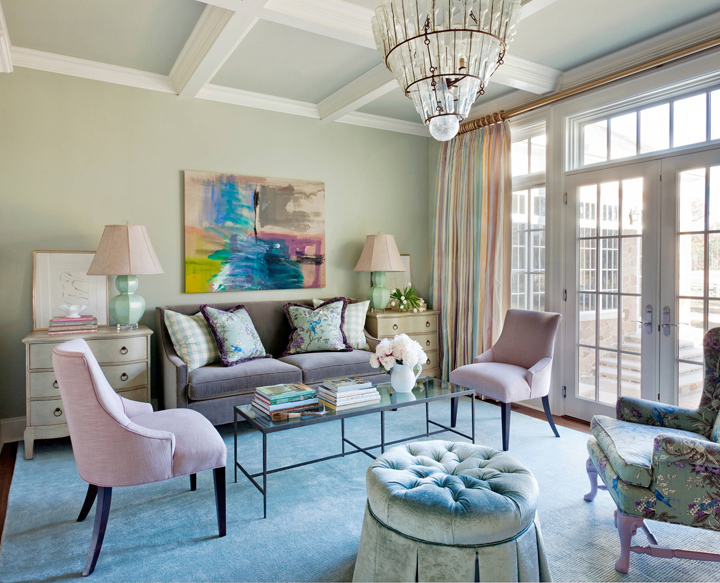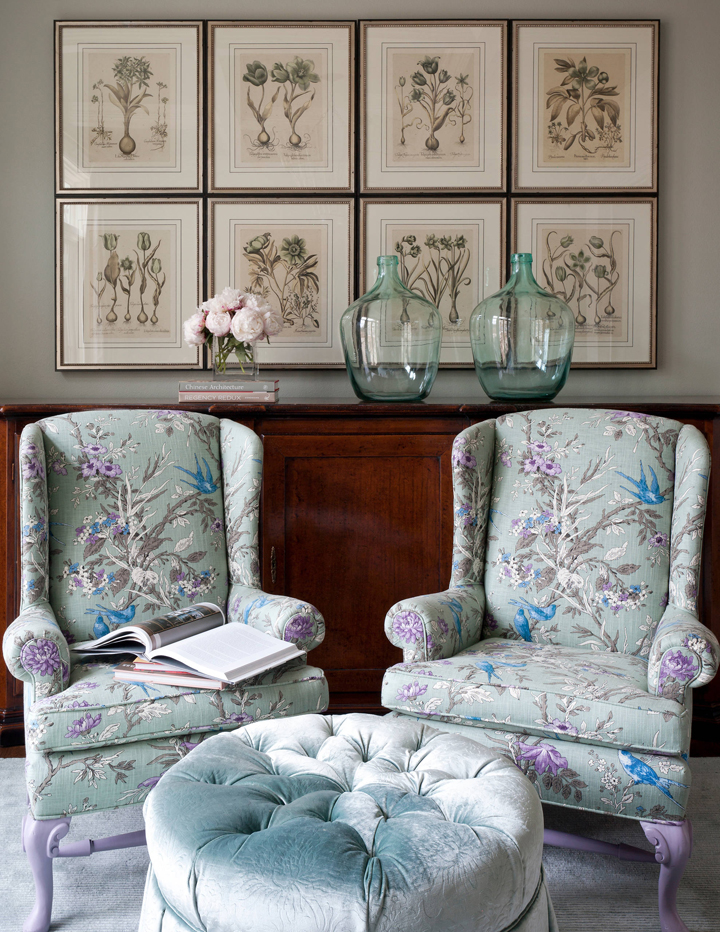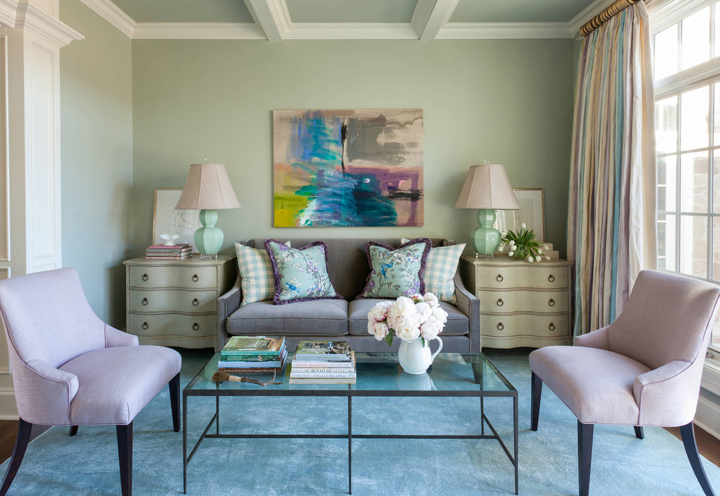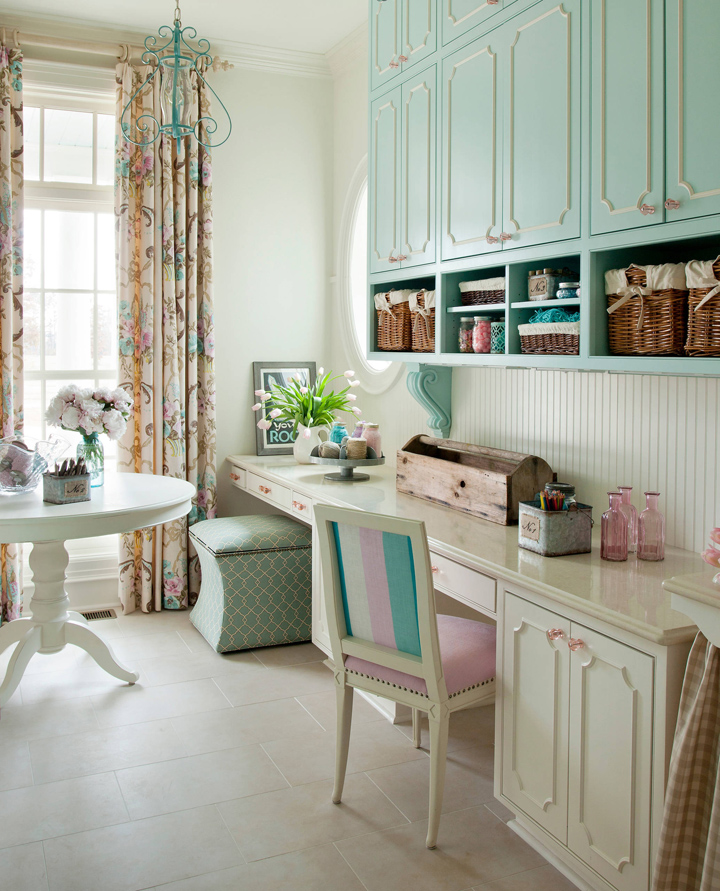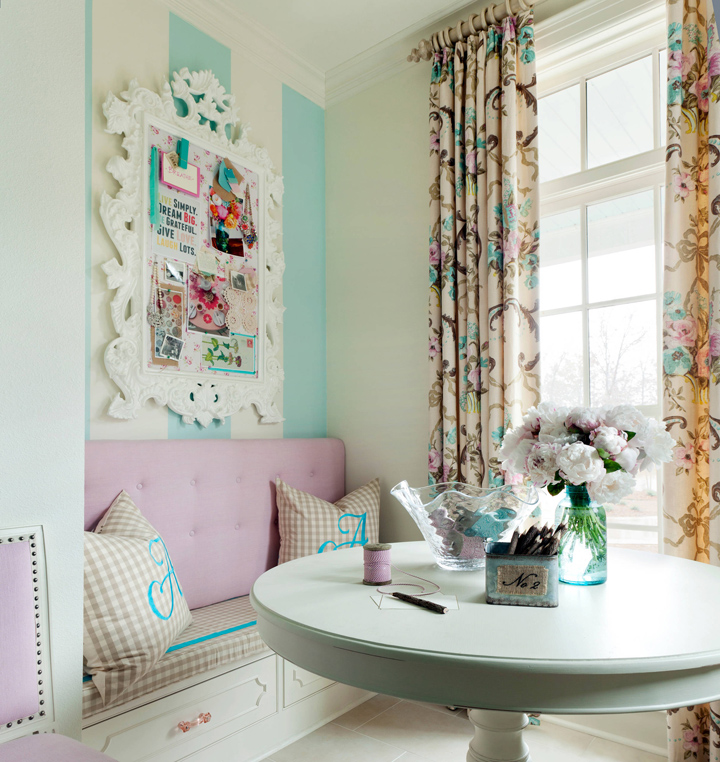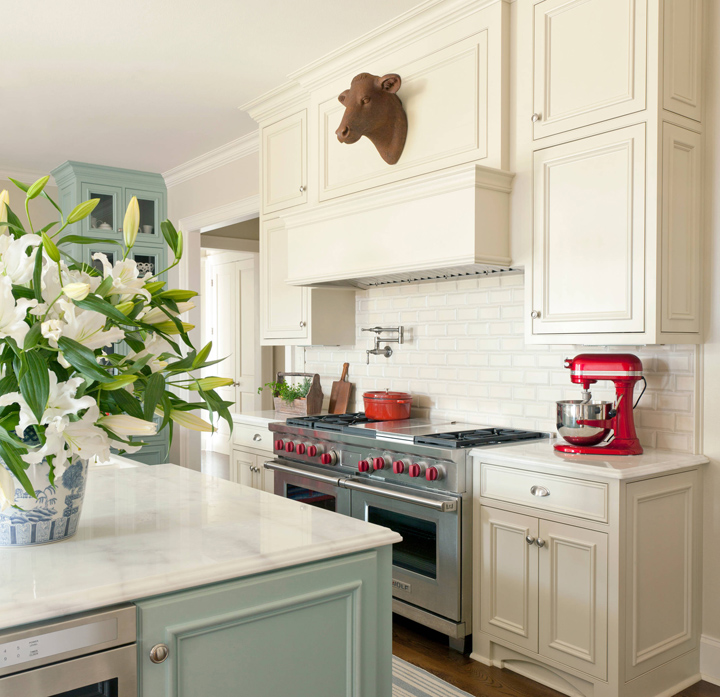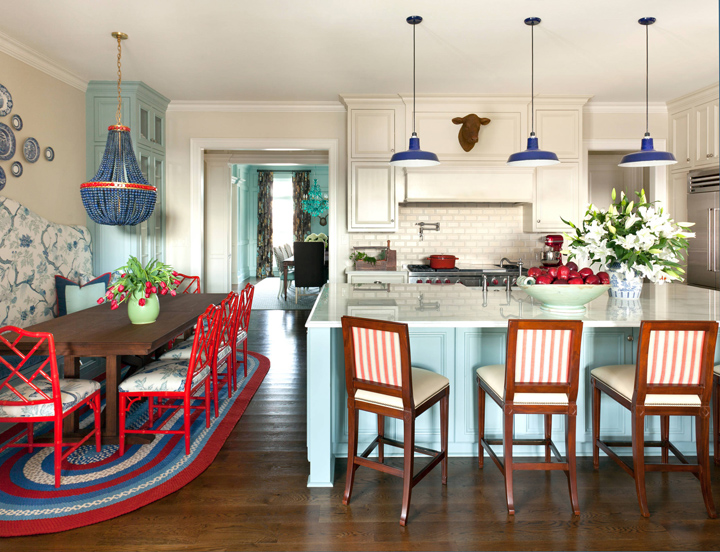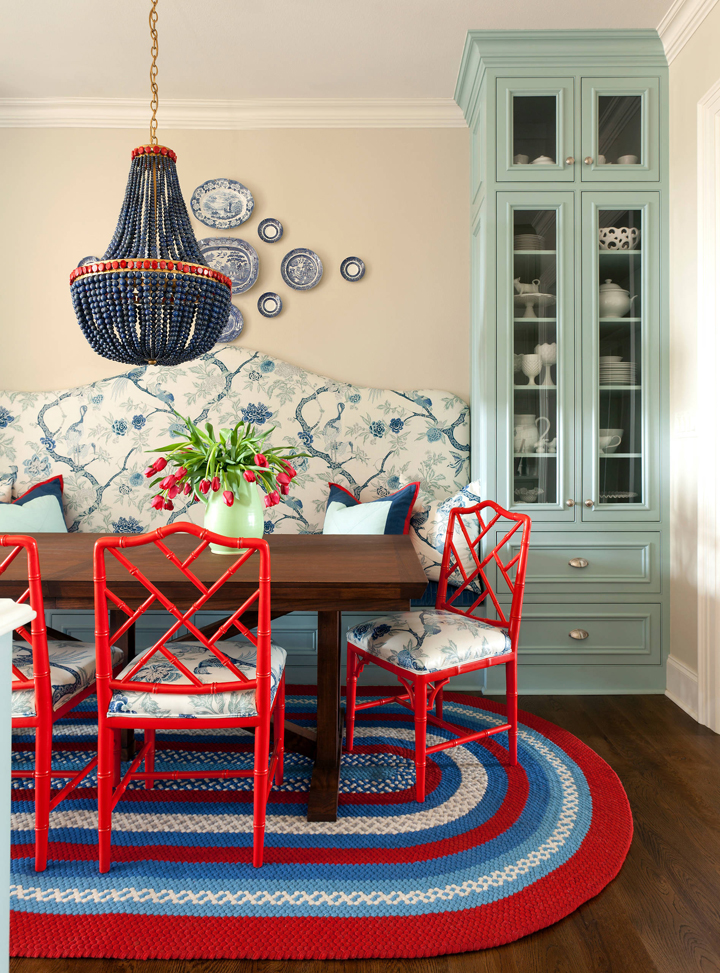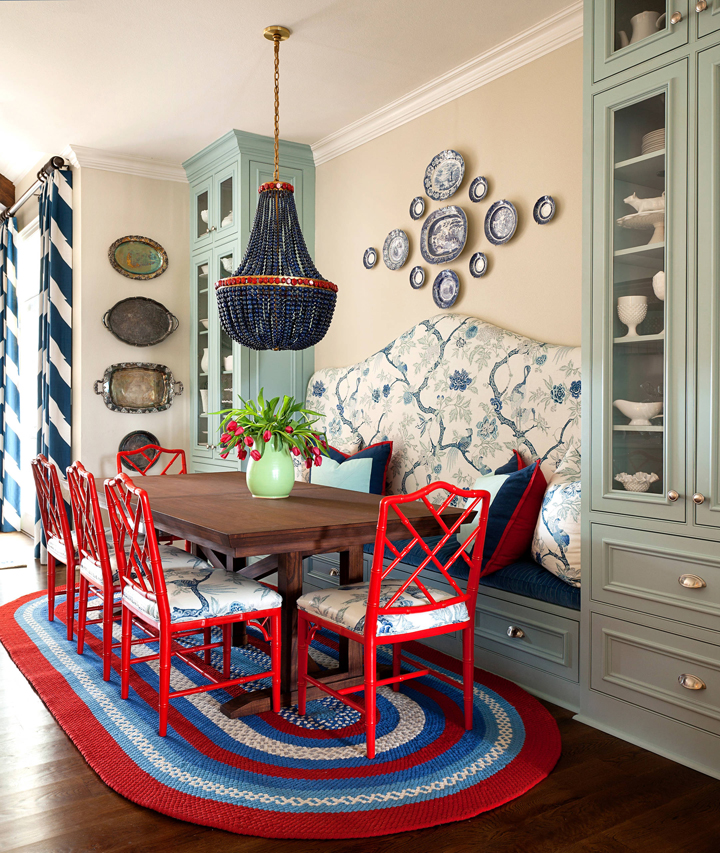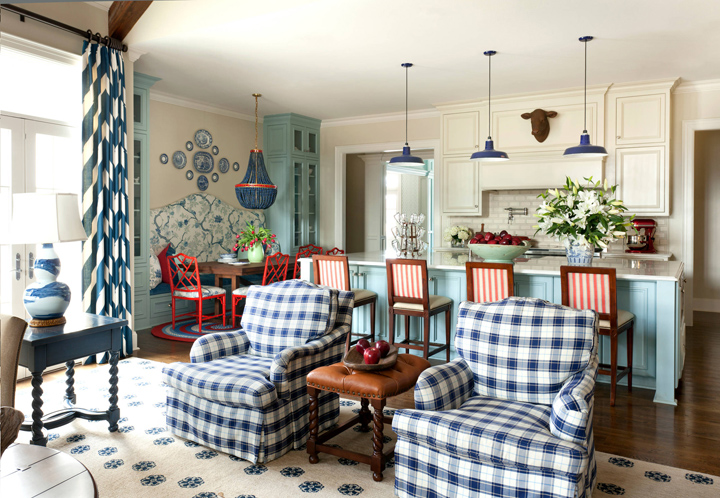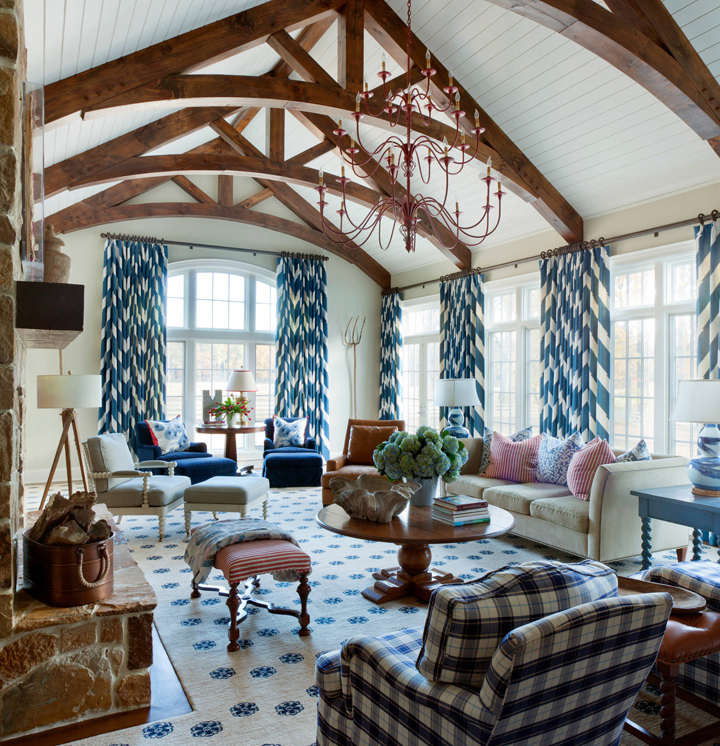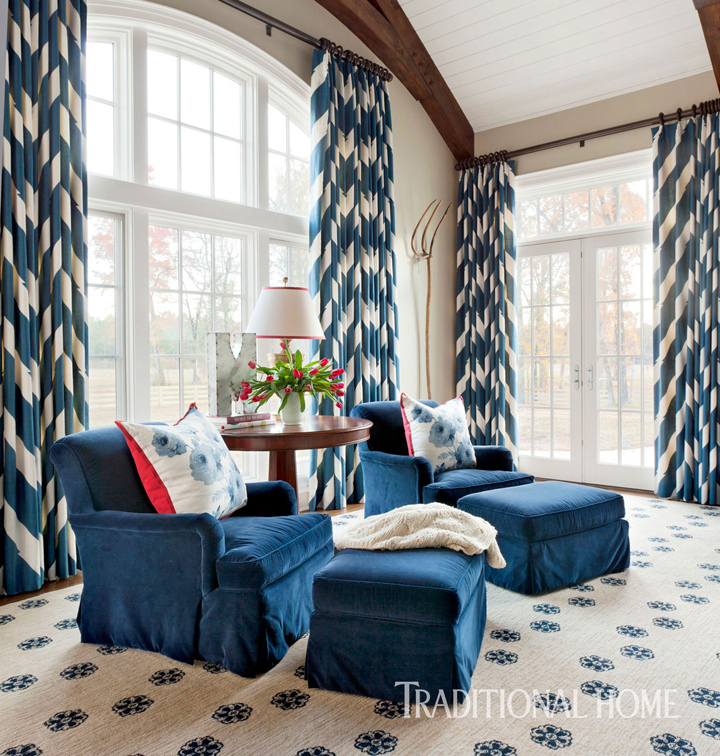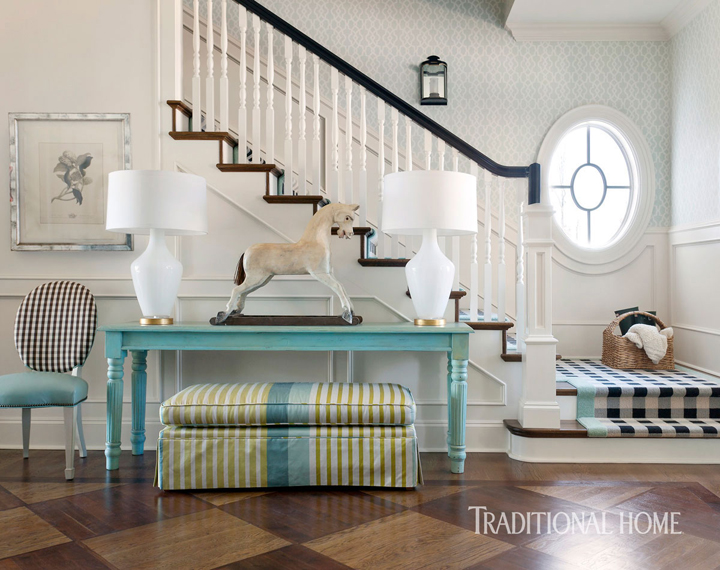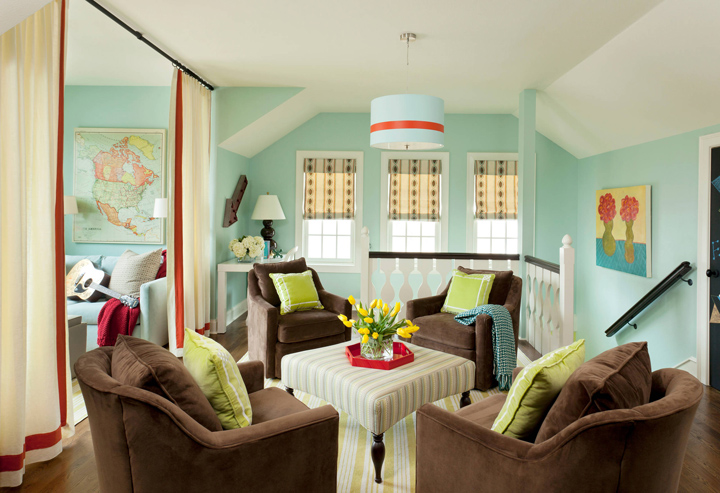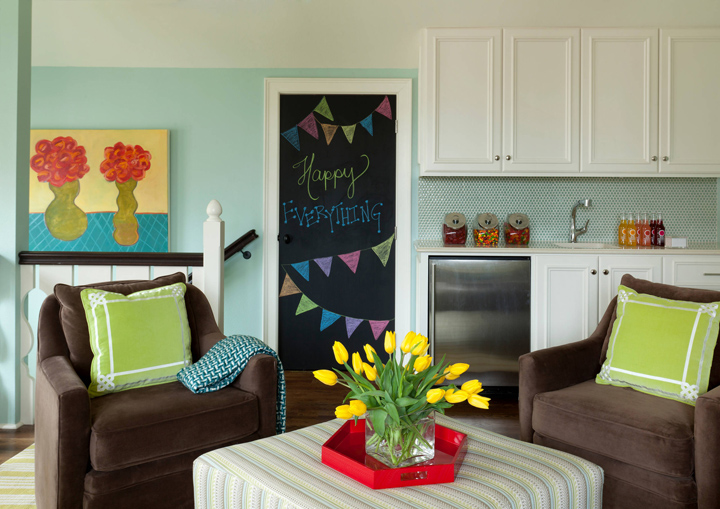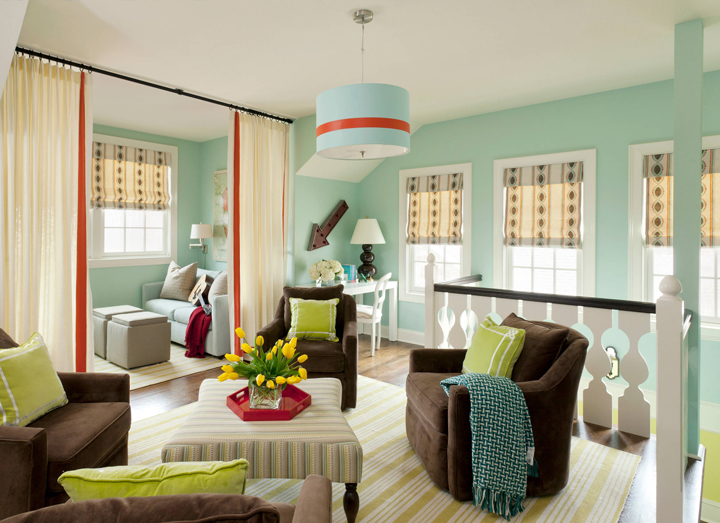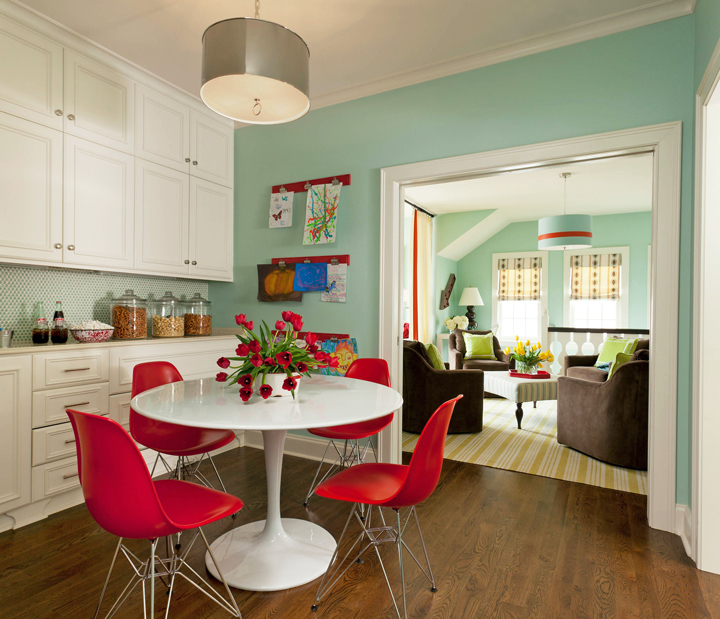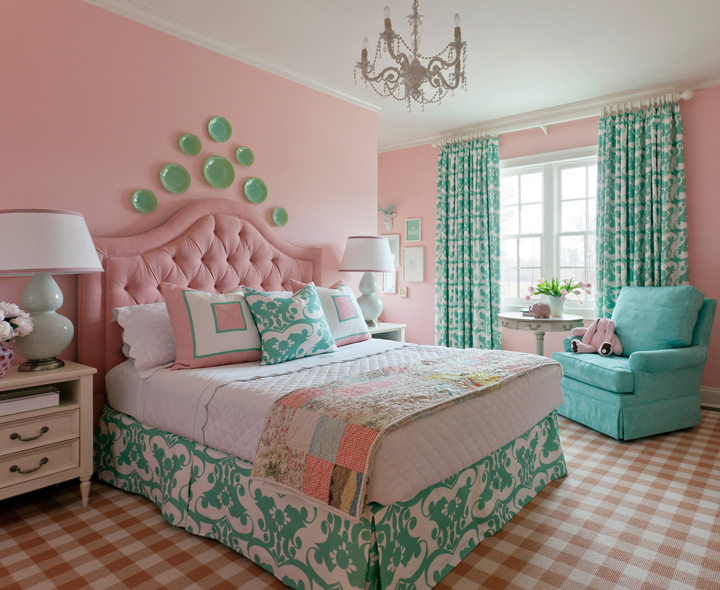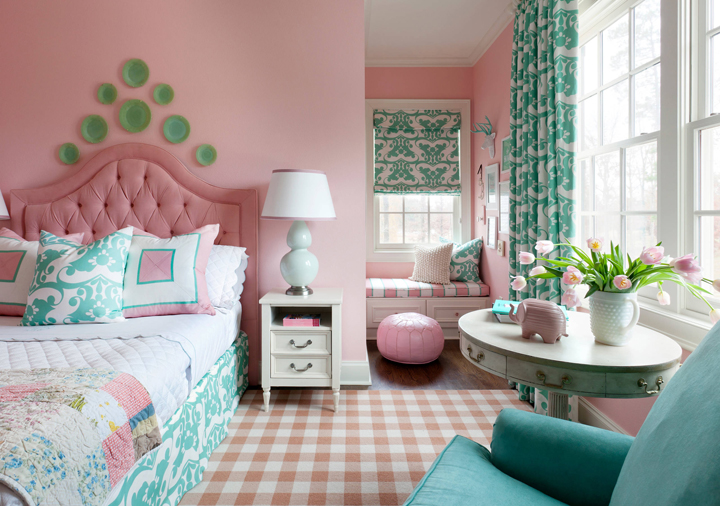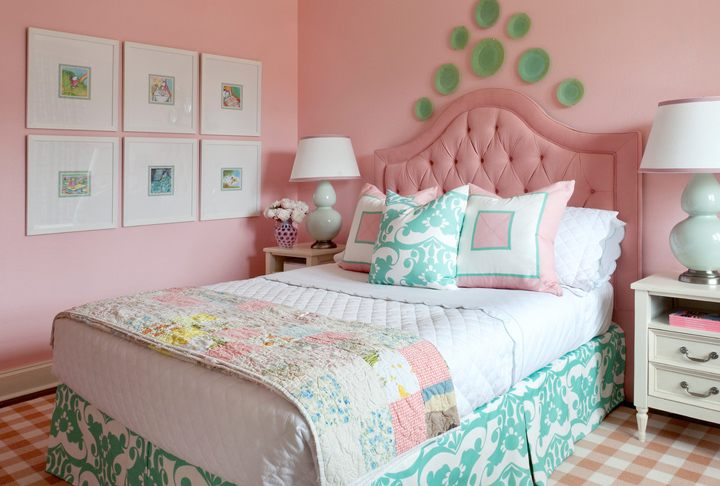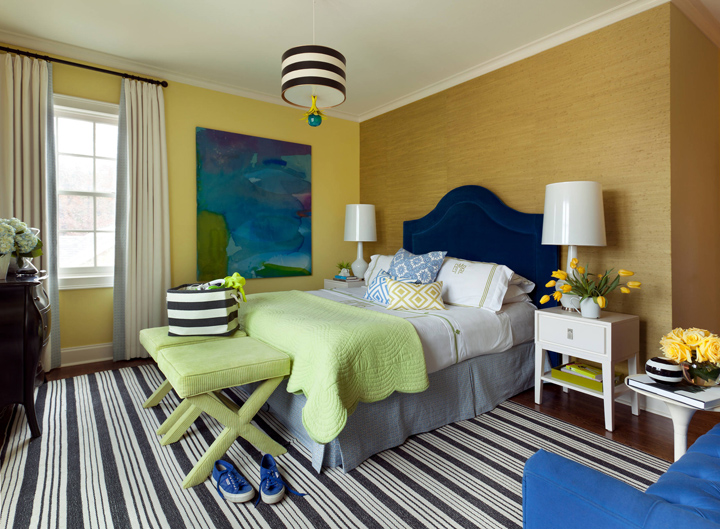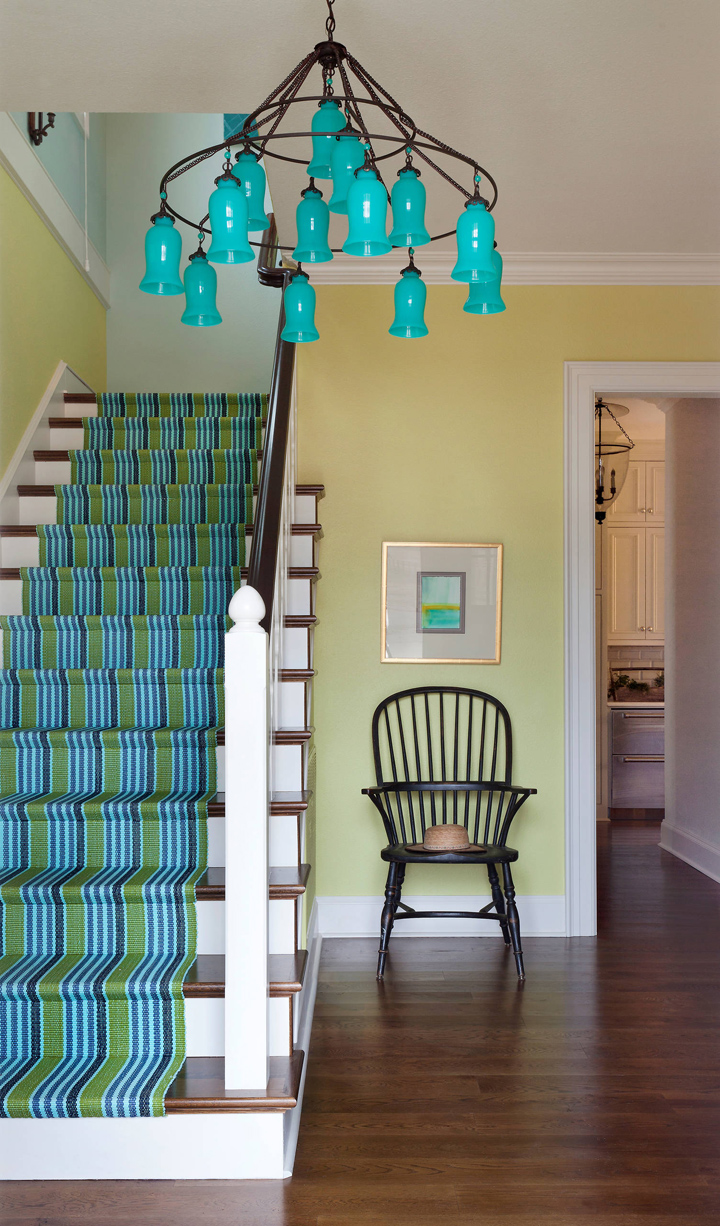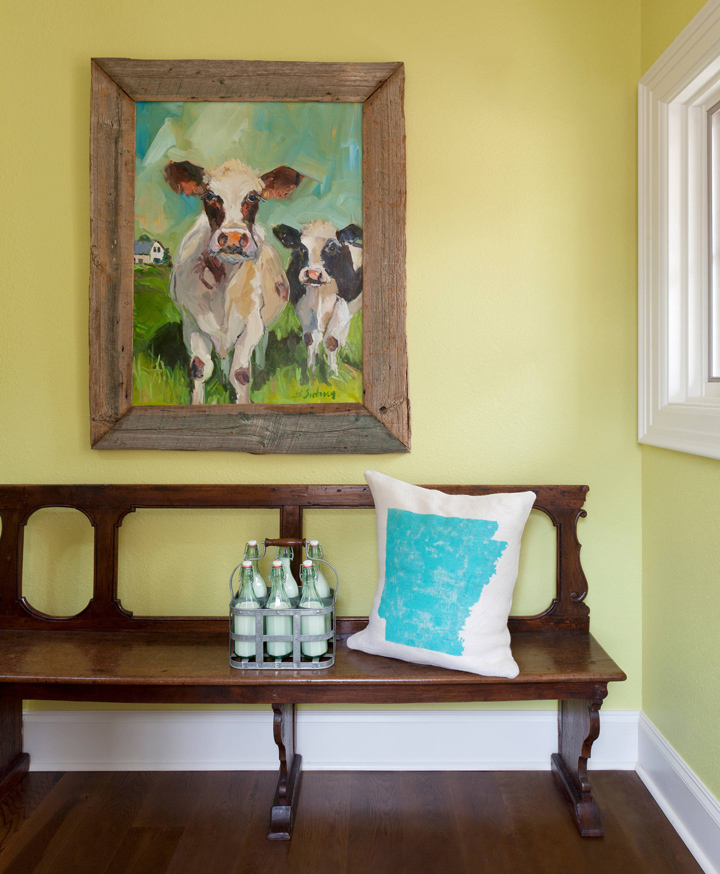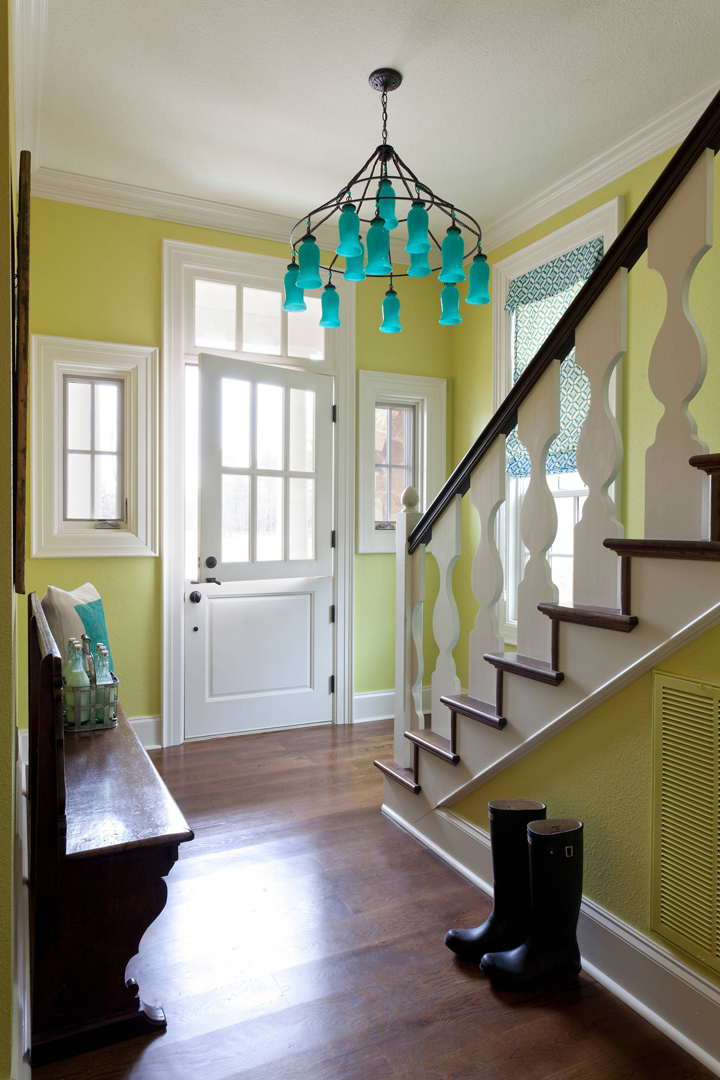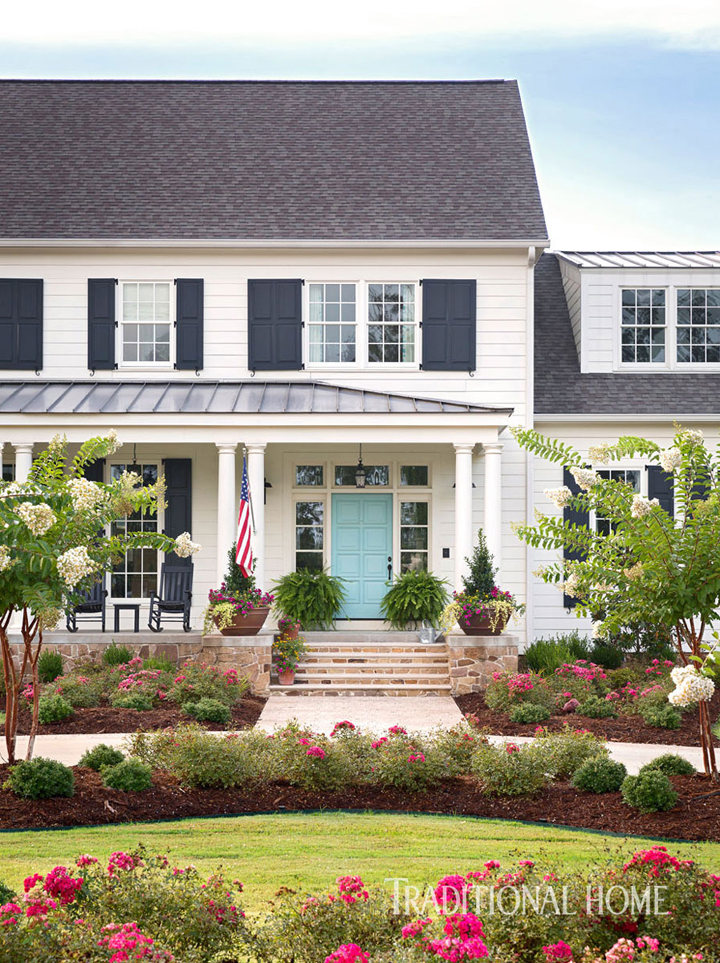 Just when I was thinking I hadn't shared anything by Little Rock interior designer Tobi Fairley lately, I see this amazing home she designed gracing the cover of the April issue of Traditional Home! Talk about hitting the color jackpot! The incredible farmhouse (captured by Nancy Nolan) sits on an 1,000-acre property in Arkansas and is filled with Tobi's signature twist on traditional design. It really doesn't get more gorgeous than the aqua-clad dining room! I'm so in love with the Canopy Designs turquoise chandelier! The darling craft room is another favorite; the Designers Guild drapery fabric is droolworthy! The living room is just as pretty too with its dreamy color palette and soft textures. And what I would have given as a teenager to have that cool hang-out area upstairs! So fun! There's still more to see–including the master bedroom featured on the magazine cover! Read all about the home, learn sources and see more pics here! And for more of my favorite bright, bold and tailored projects by Tobi Fairley, go here!
Paint Info (All Sherwin-Williams)
Dining room – "Tidewater" #SW 6477
Living room wall and ceiling paint – "Austere Gray" #SW 6184
Craft room cabinets – "Meander Blue" #SW 6484
Craft room wall – "Creamy" #SW 7012 and "Meander Blue" #SW 6484
Kitchen wall and perimeter cabinets – "Wool Skein" #SW 6148
Blue kitchen cabinets  – "Rain" #SW 6219 Sherwin-Williams
Kitchen and family room – "Wool Skein" #SW 6148
Teen den, hallway & kitchenette – "Waterscape" #SW 6470
Girl's room – "Bella Pink" #SW 6596
Daybed nook – "Waterscape" #SW 6470
Teen bedroom – "Chartreuse" #SW 0073
Side entry – "Chartreuse" #SW 0073
Love turquoise? Visit my shopping blog Everything Turquoise…updated several times throughout the day! Check out Decor by Color for even more color-themed shopping!