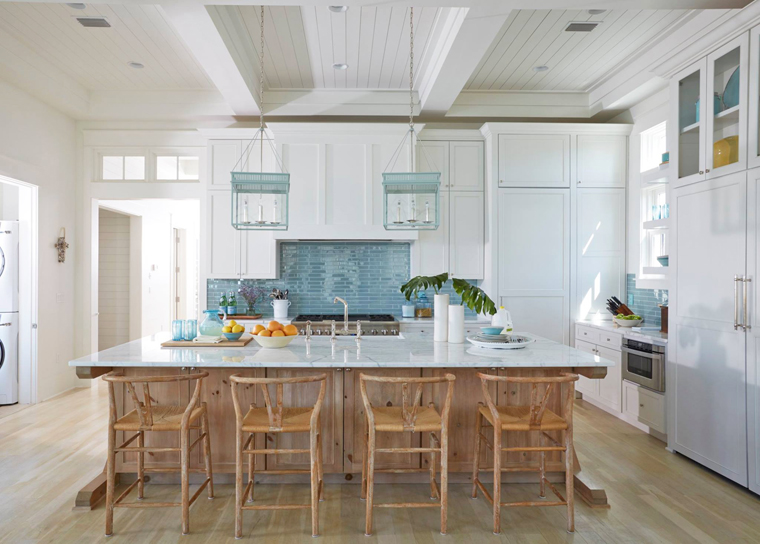 Some of you might recognize this one! I shared this incredible 30A home by Atlanta-based interior designer Meredith McBrearty and architect Geoff Chick & Associates a couple of years ago, and was delighted to see it published in Southern Home magazine with new beautiful photography by Colleen Duffley. It definitely ranks as one of my favorite homes of all time, so I wanted to share it again with the new photos. The article also gave a glimpse into the family that owns the vacation home (if you're like me and can't help but wonder who owns these amazing homes!) and the answer here is an NFL quarterback, his wife and their eight children. They wanted their Florida beach getaway to be cheery and colorful; a fun environment where they could bring their extended families together.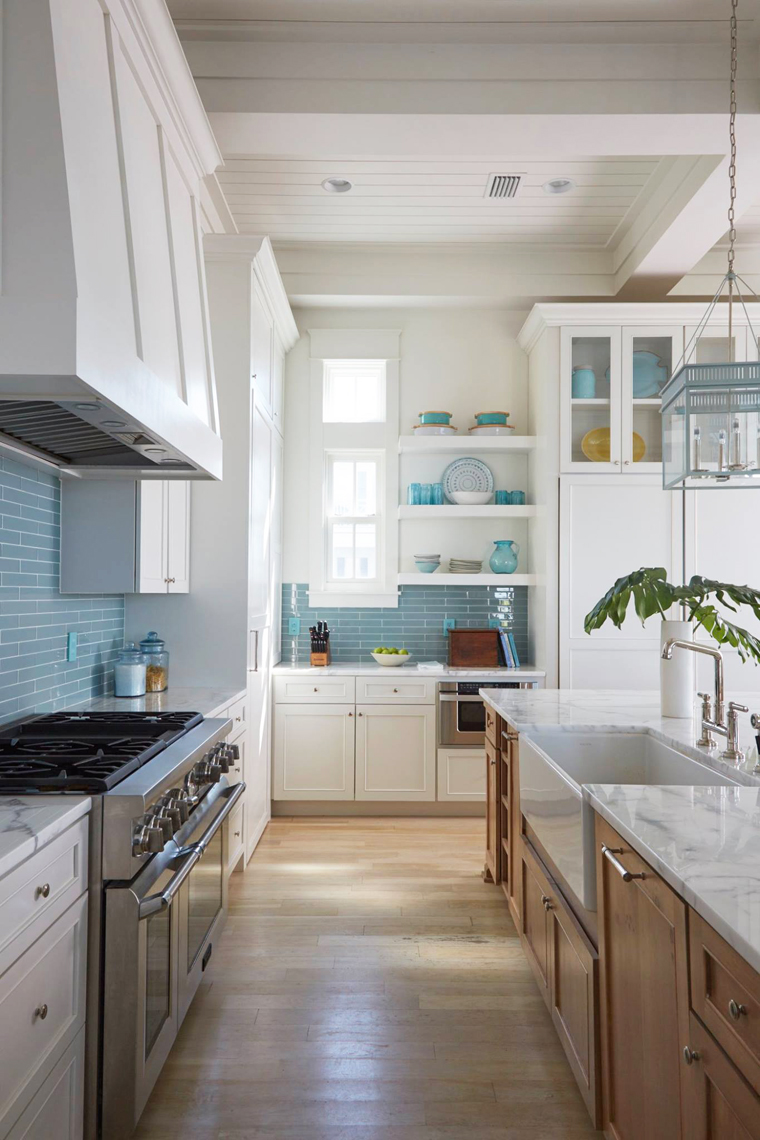 I LOVE the shimmery glass tile backsplash!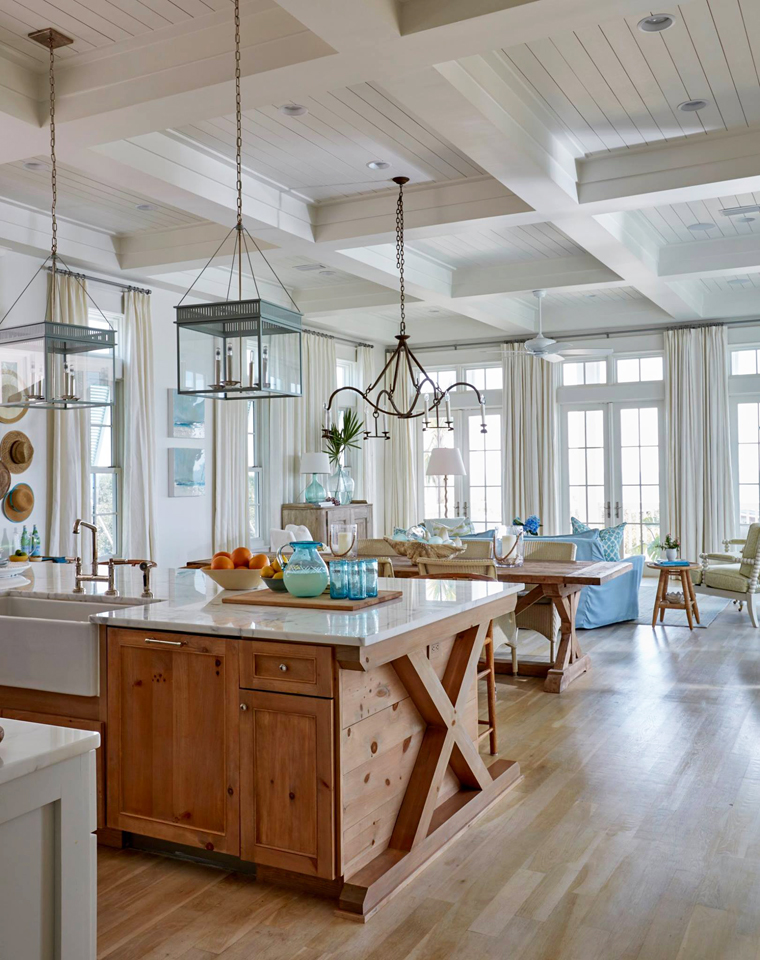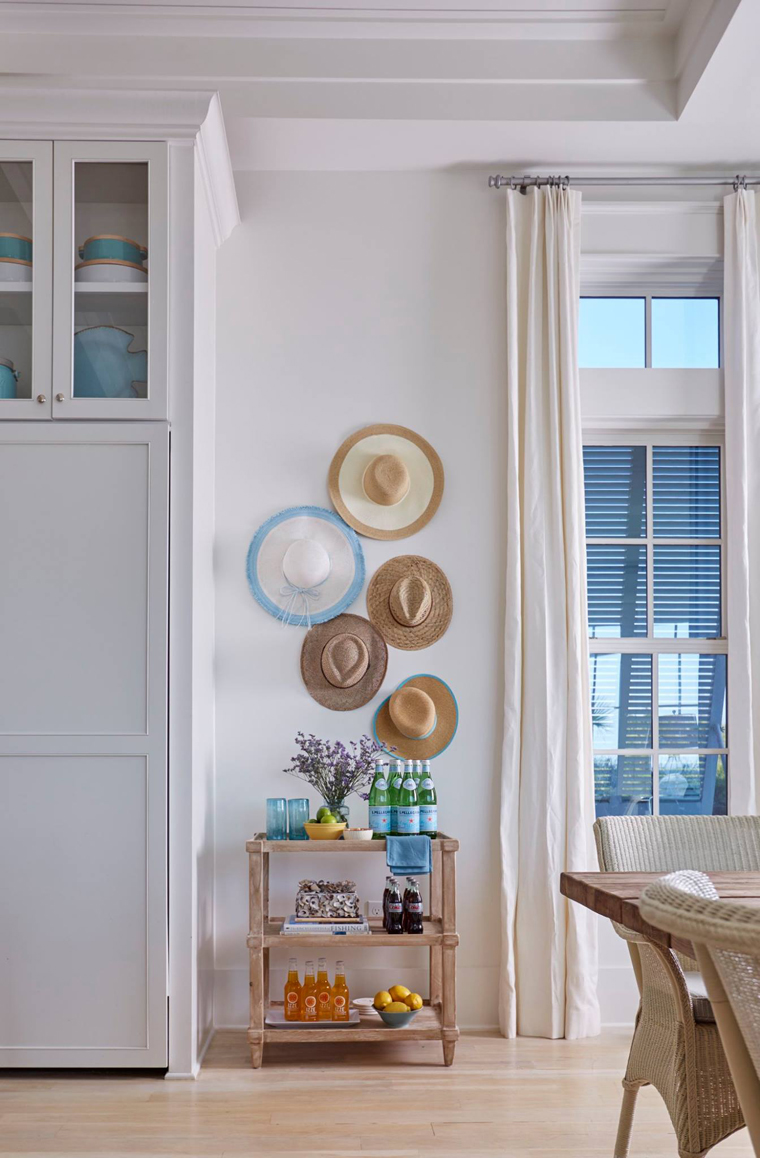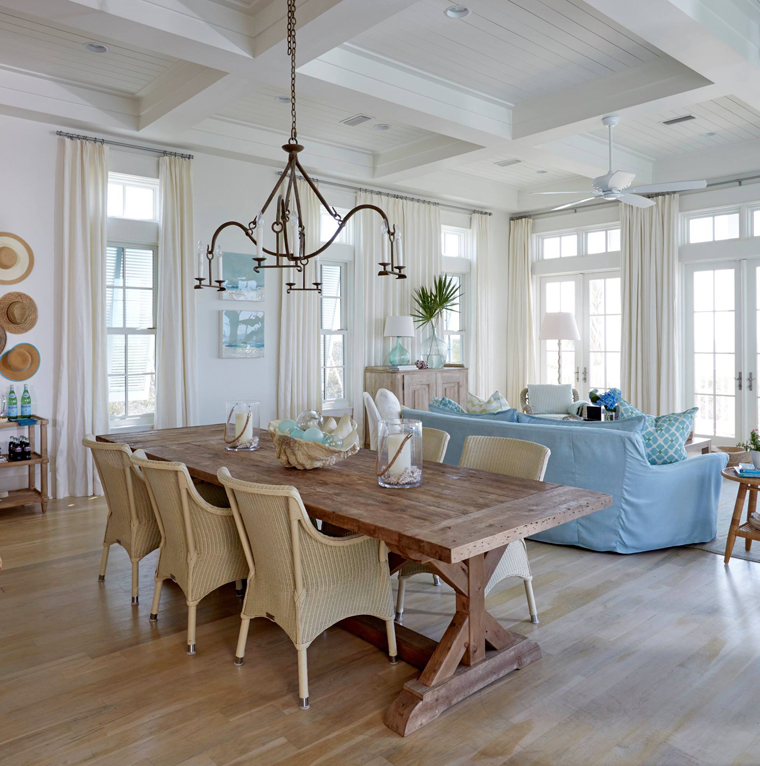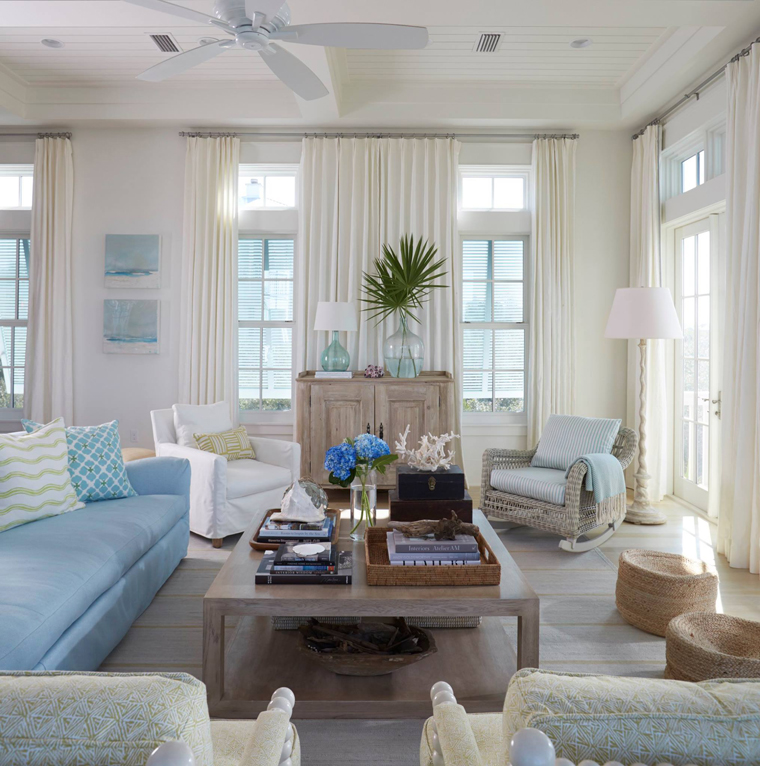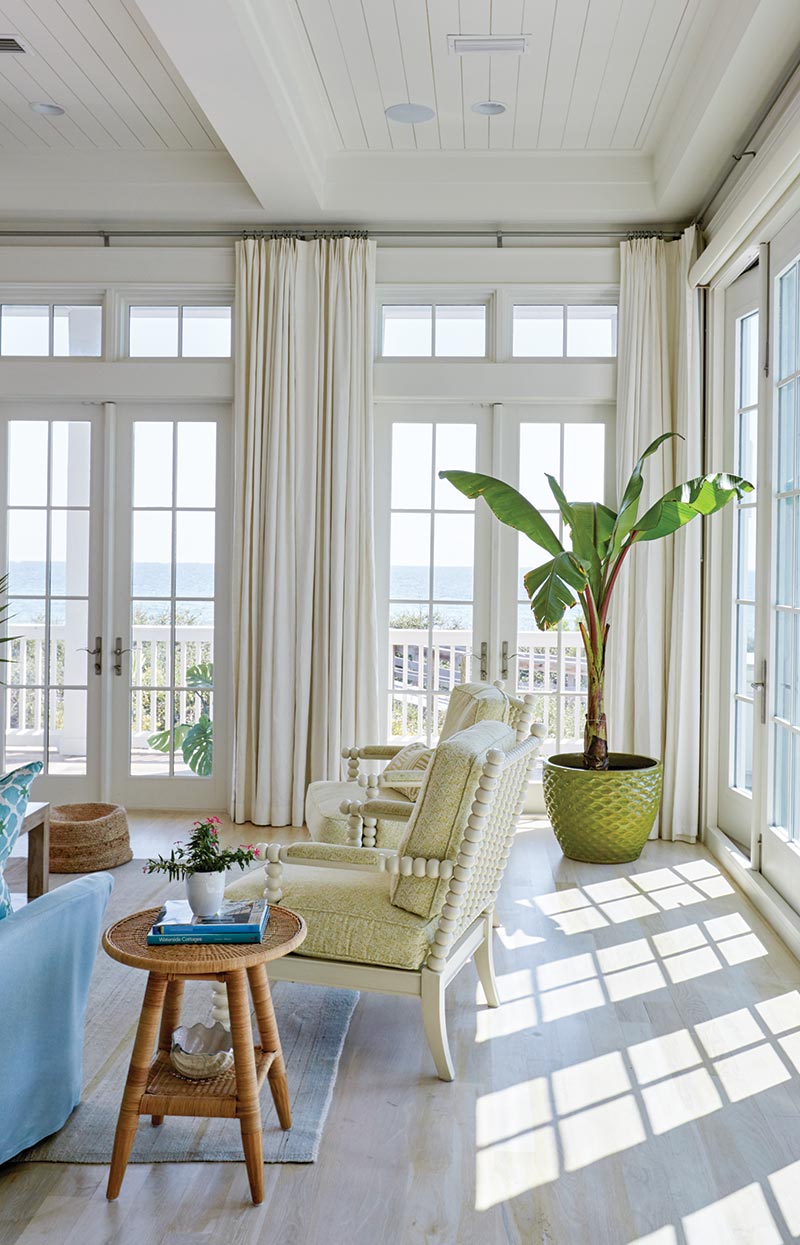 What a jaw-dropping Gulf view out all of the beautiful windows and French doors!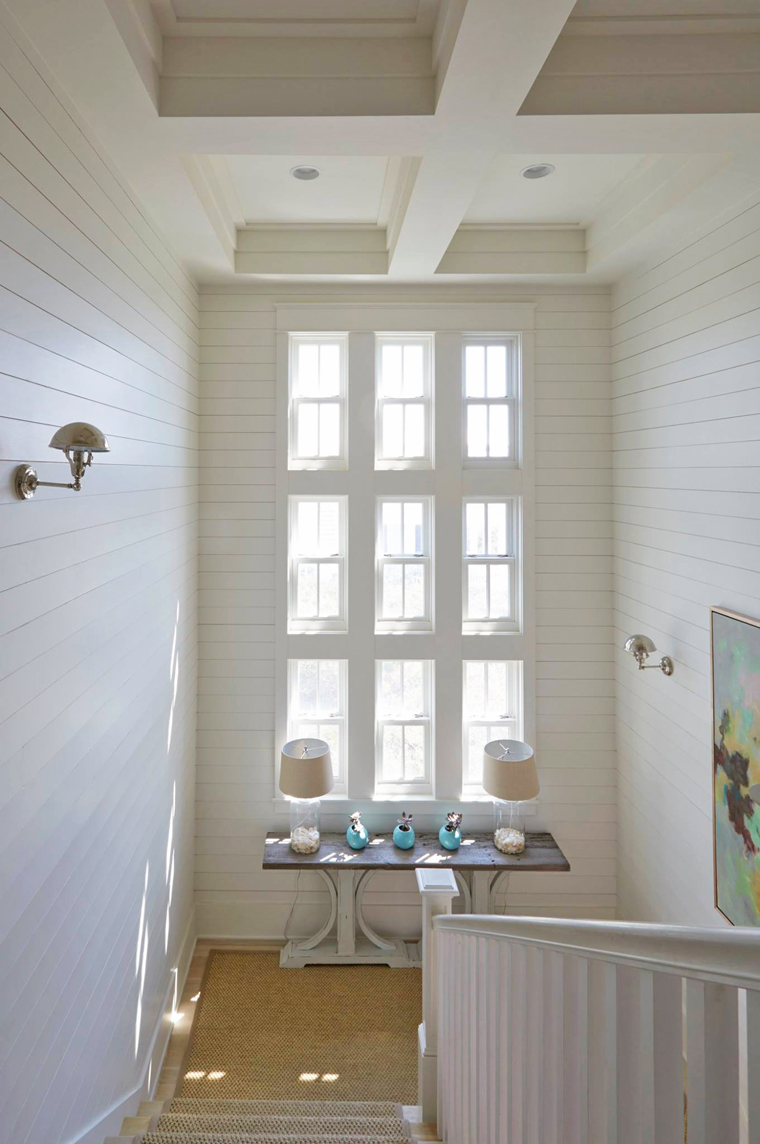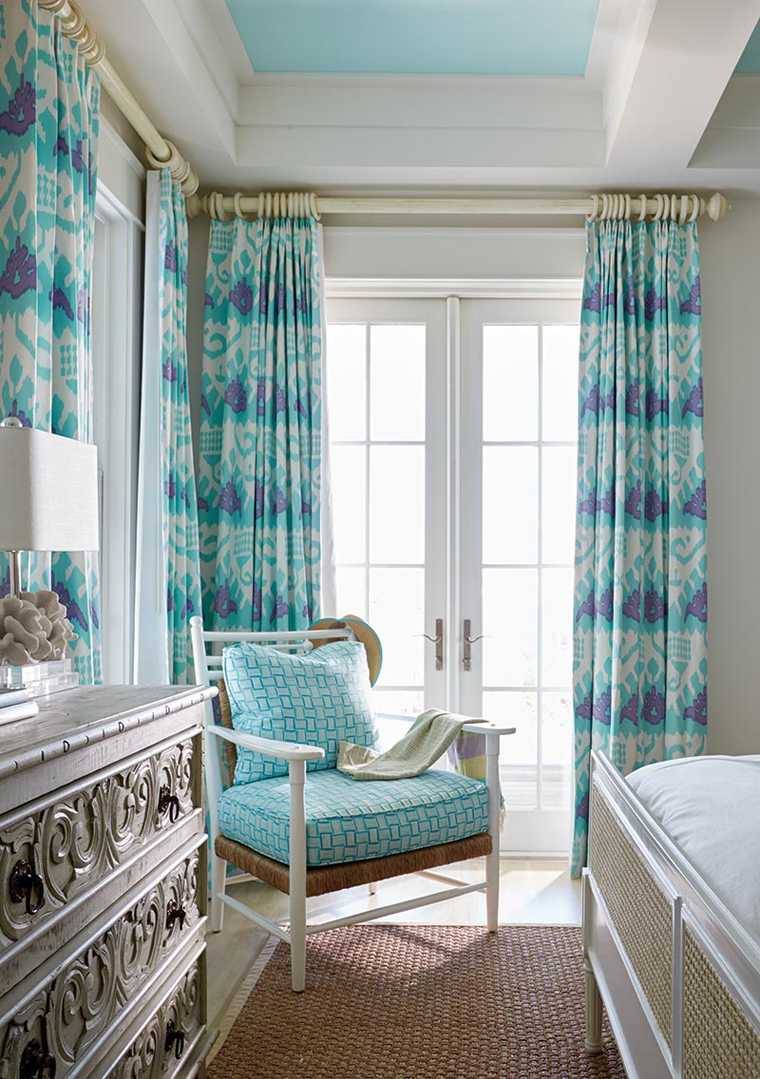 Quadrille's Kazak fabric makes a stunning statement in this bedroom. Love the painted coffered ceiling too.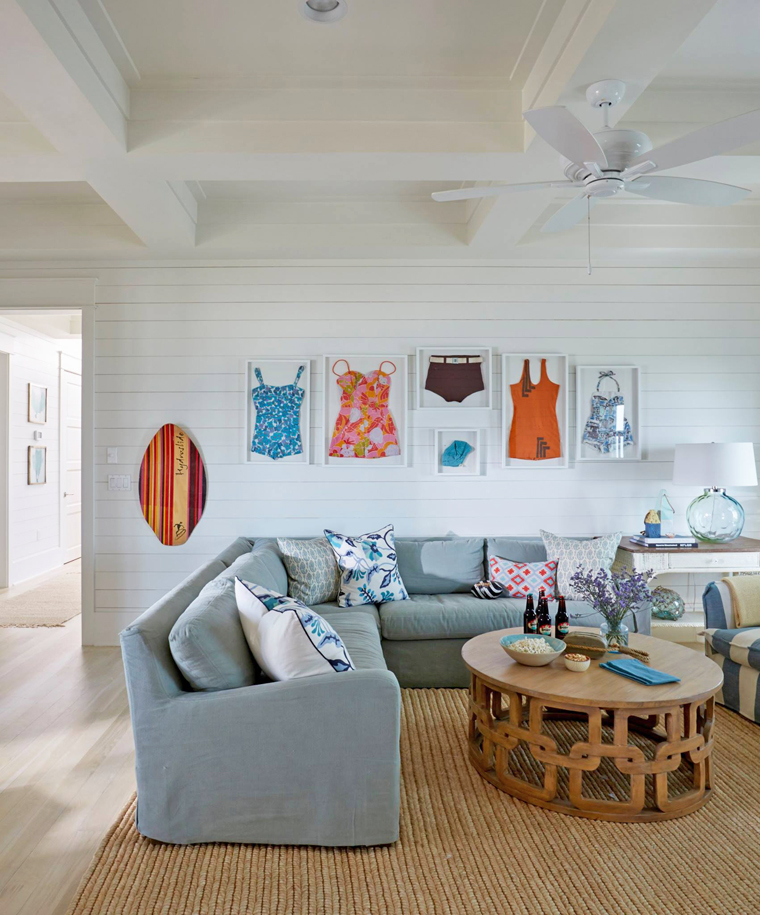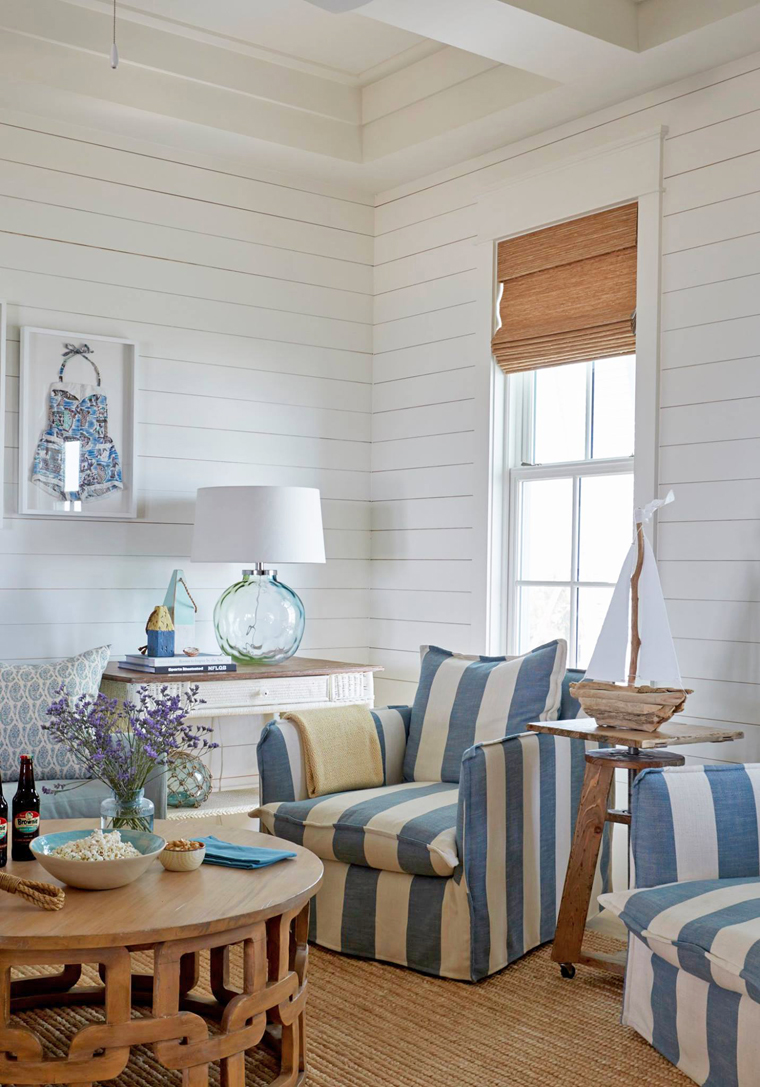 Shiplap, used on almost every interior wall, is the perfect backdrop for the pops of color!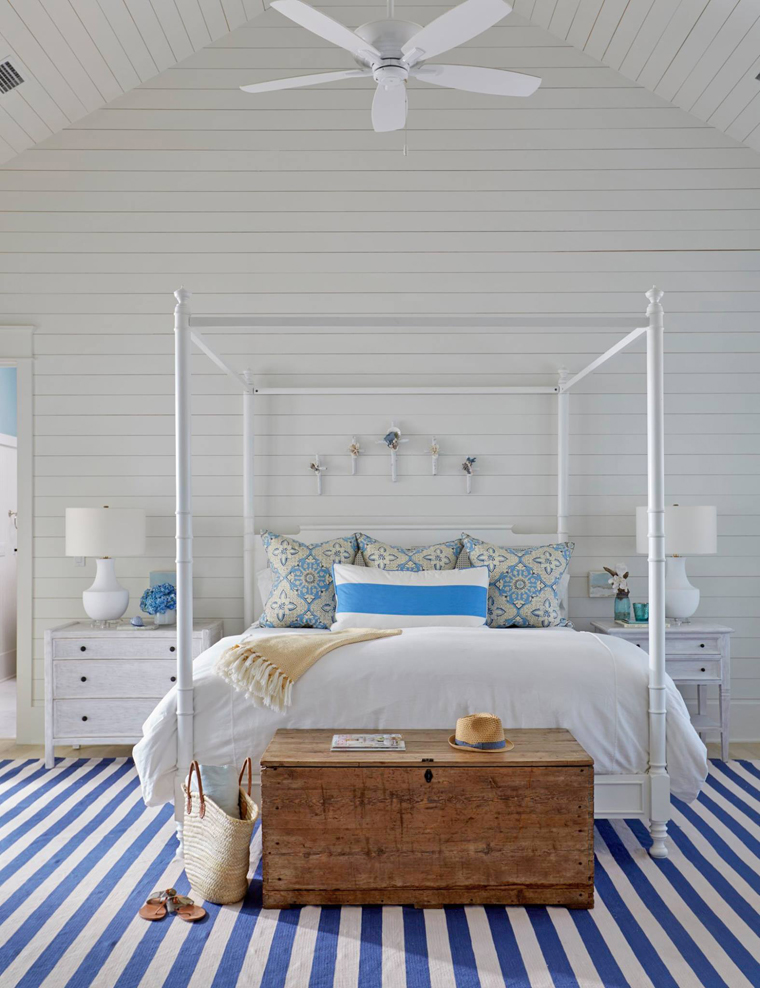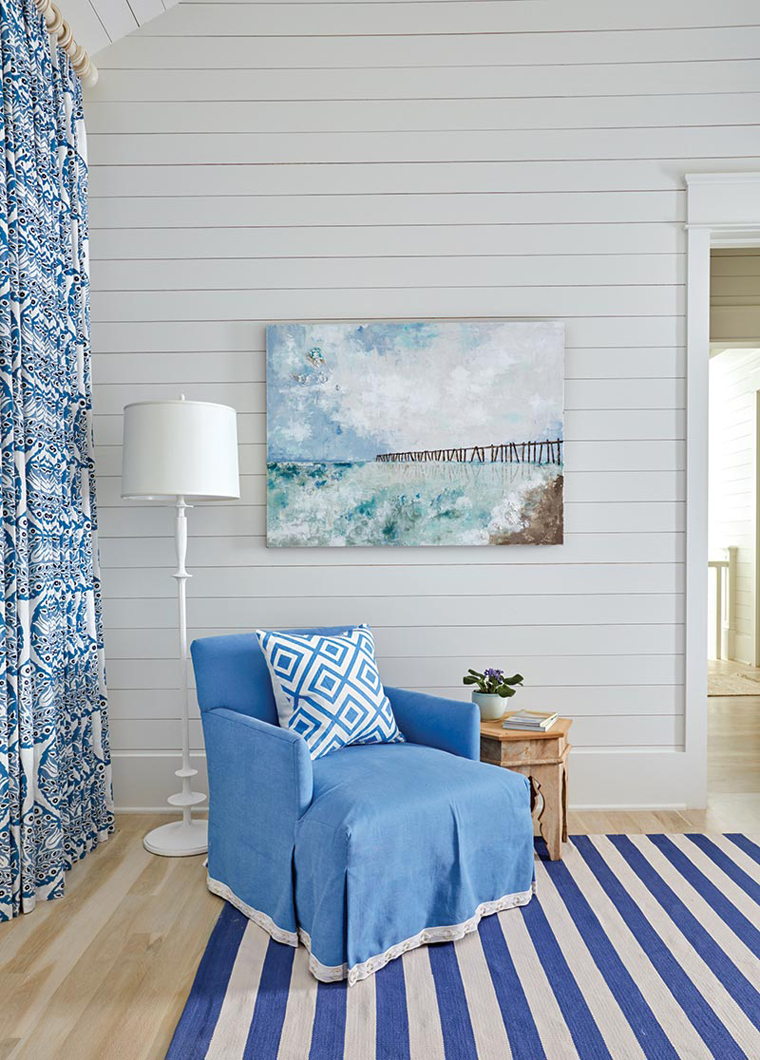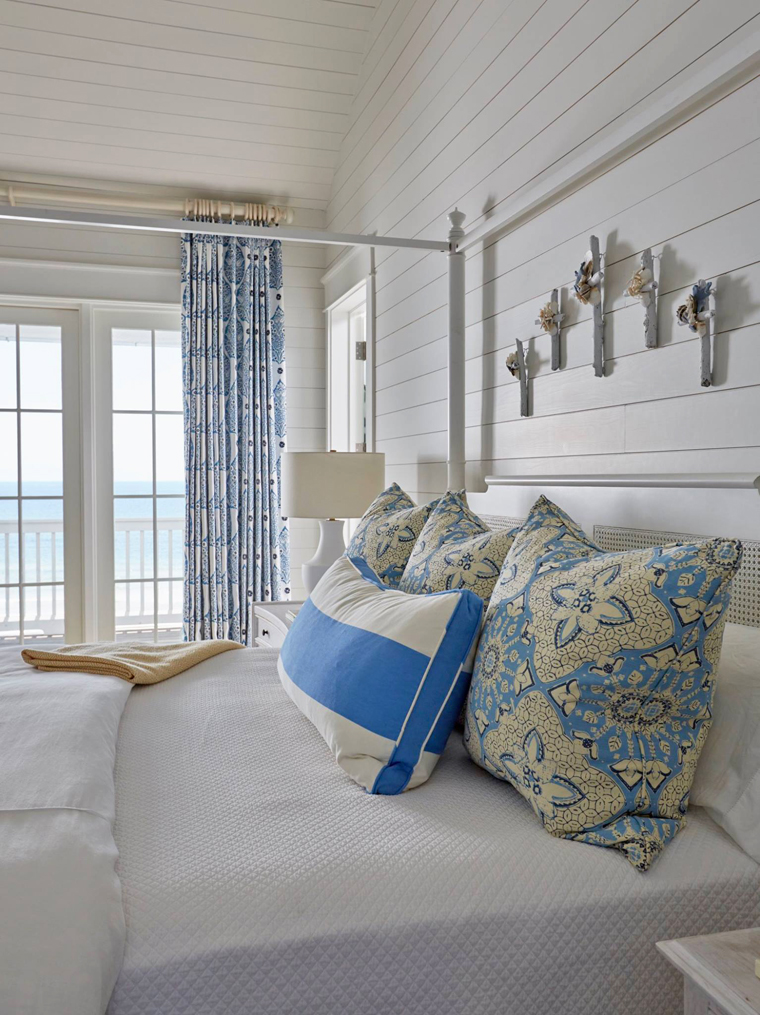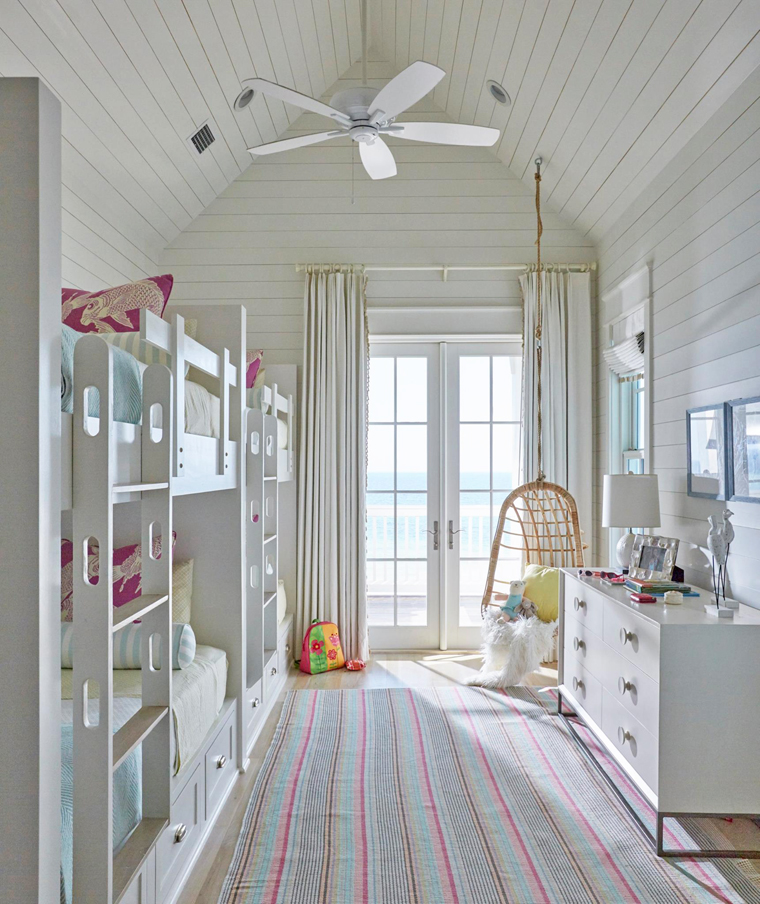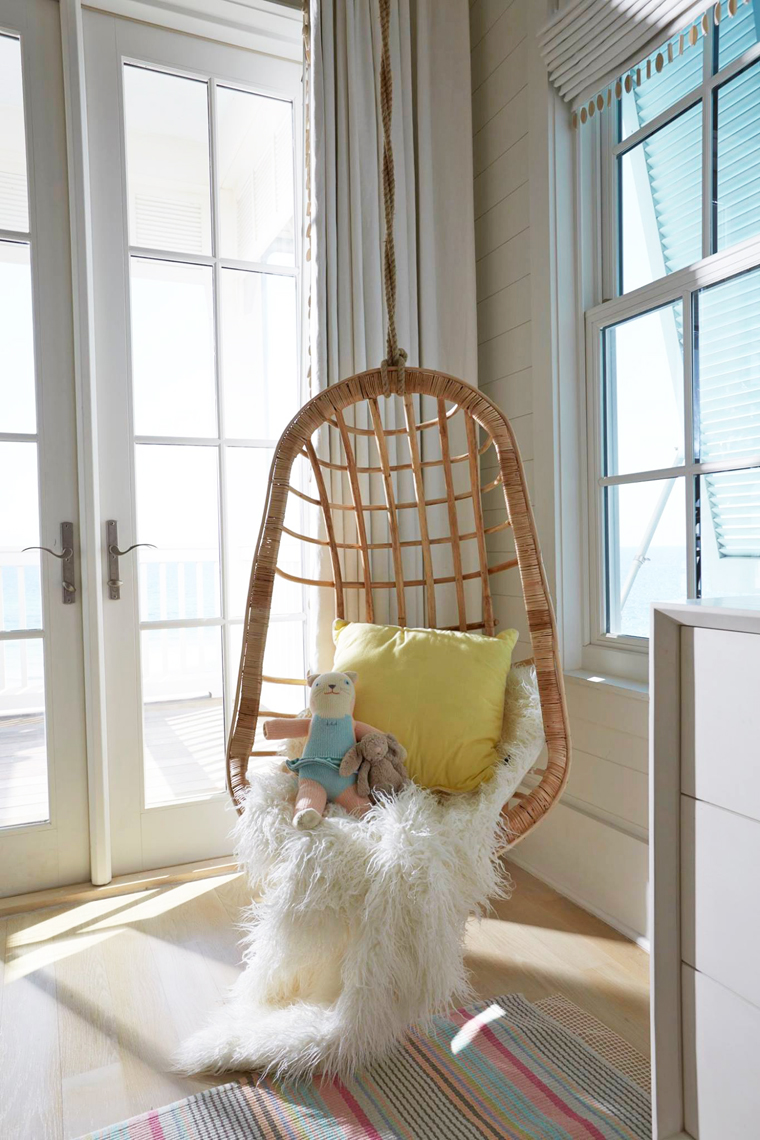 I'm sure all the cousins and friends can't get enough of the two bunk rooms–each with their own hanging chair!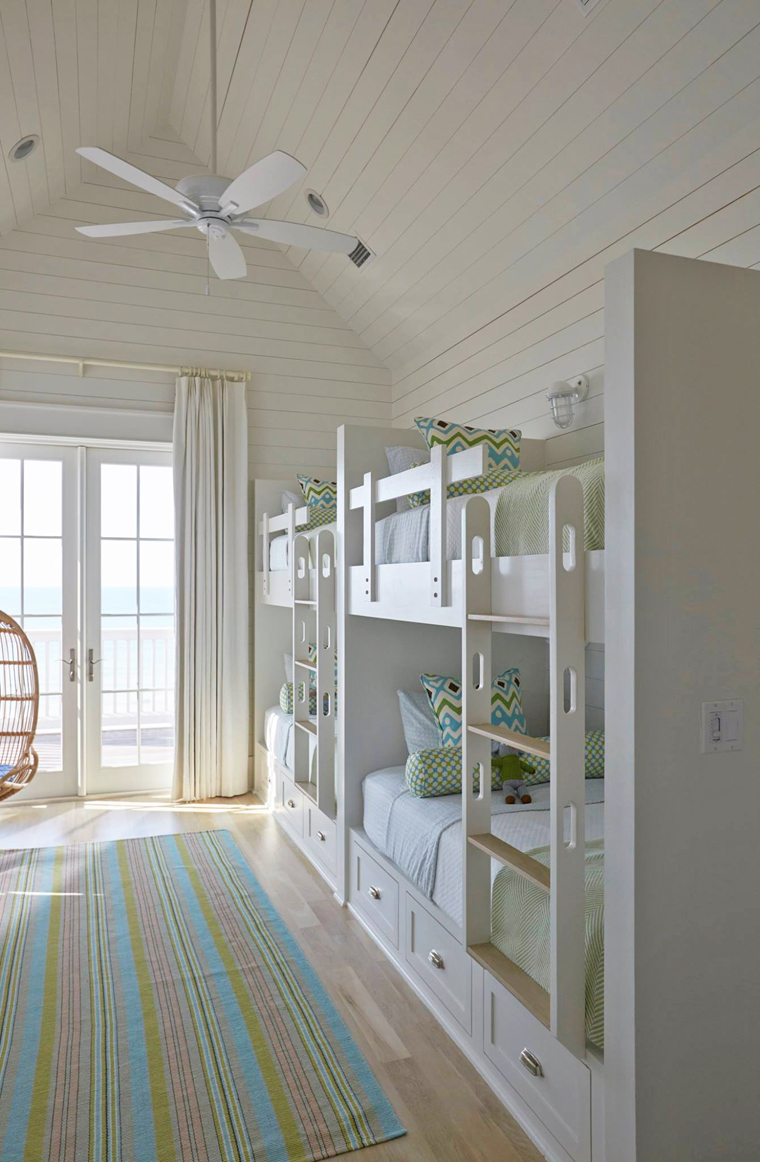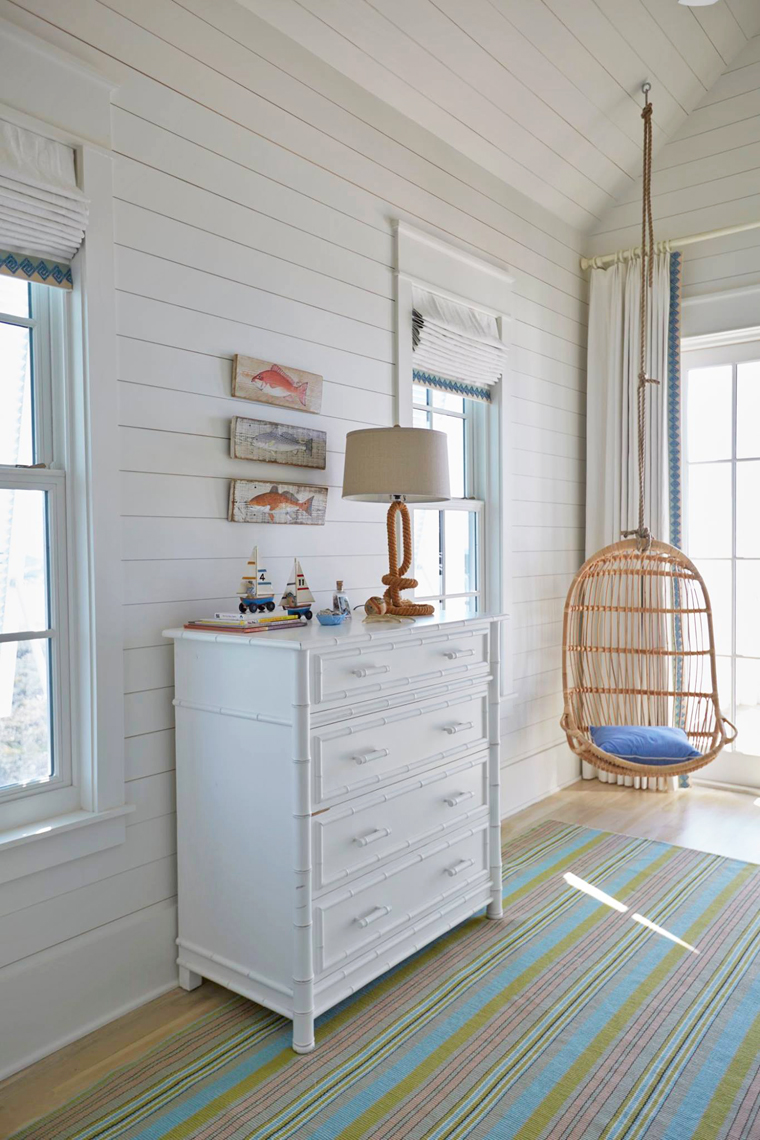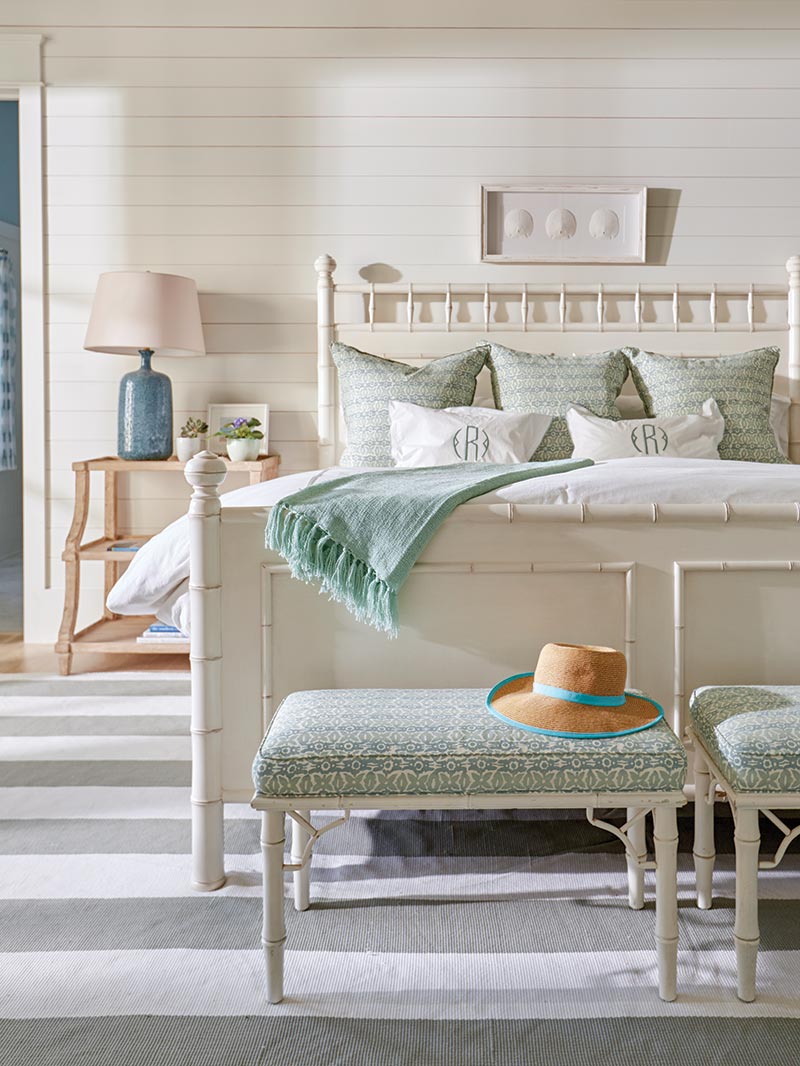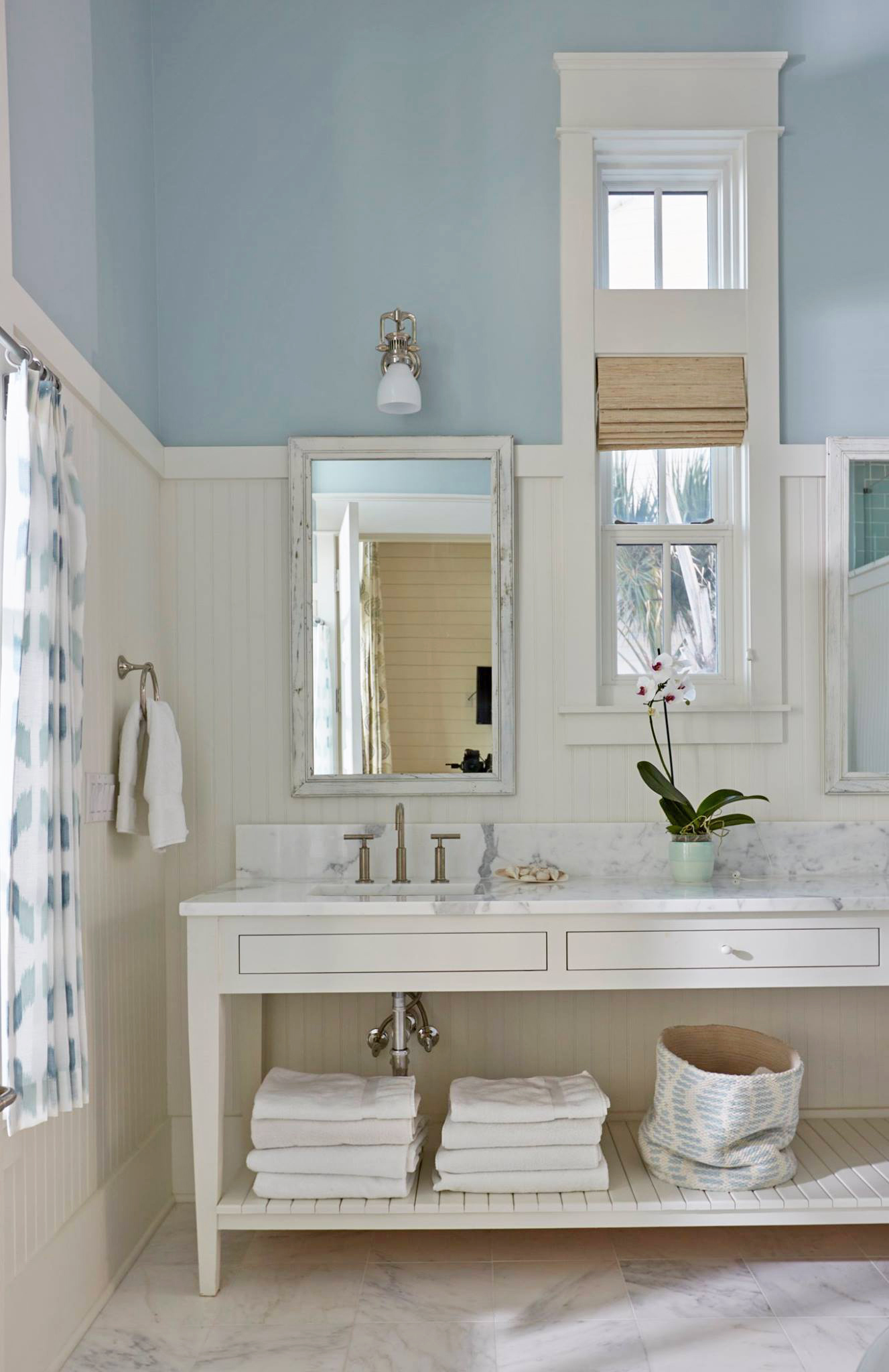 Dream bathroom alert! Love every inch of this gorgeous space.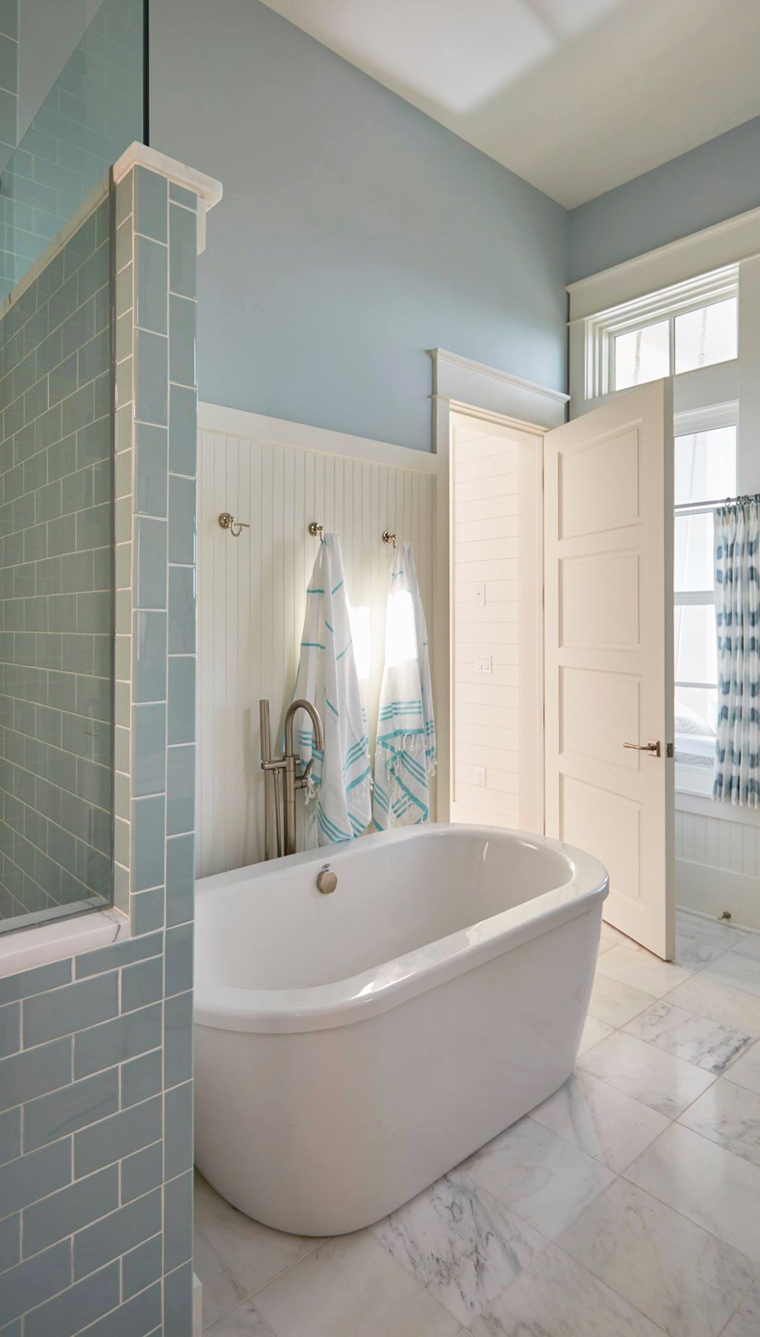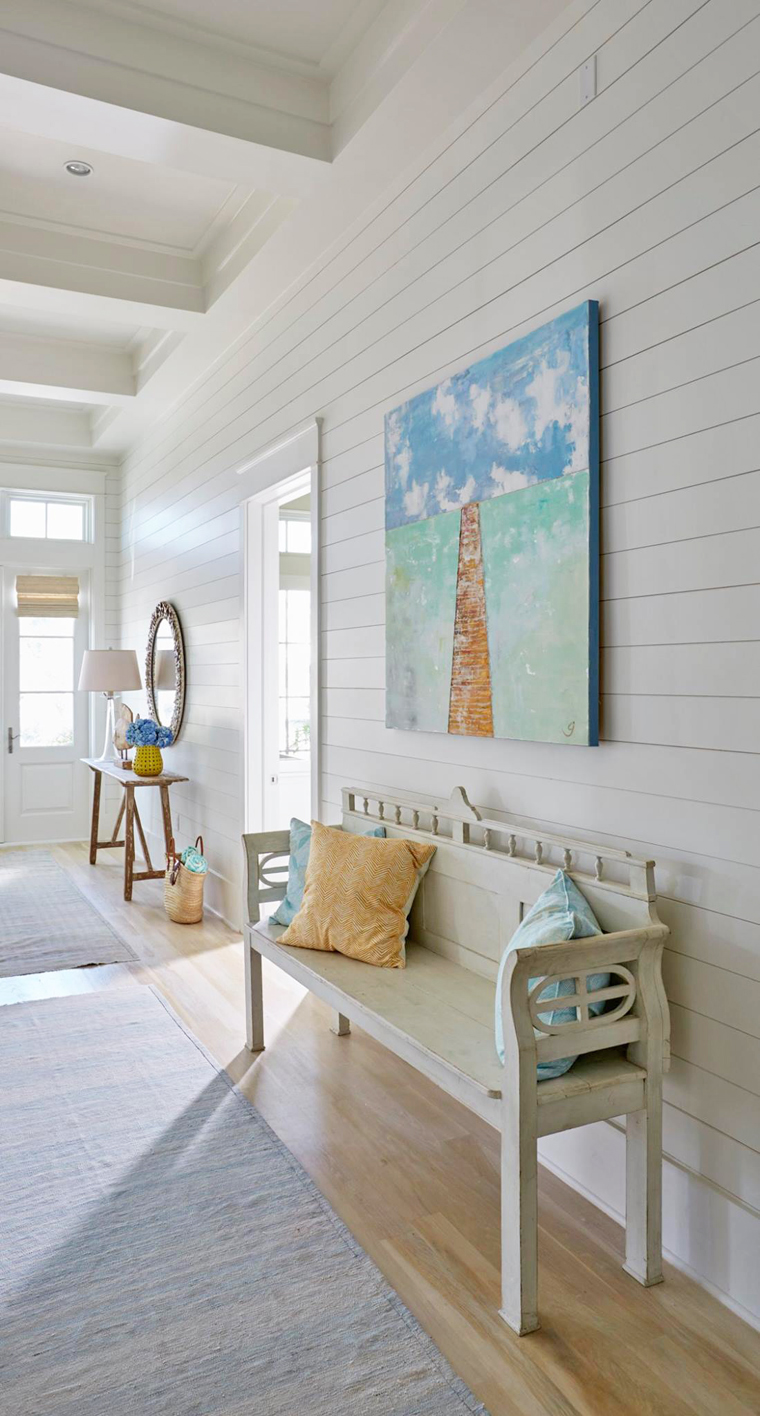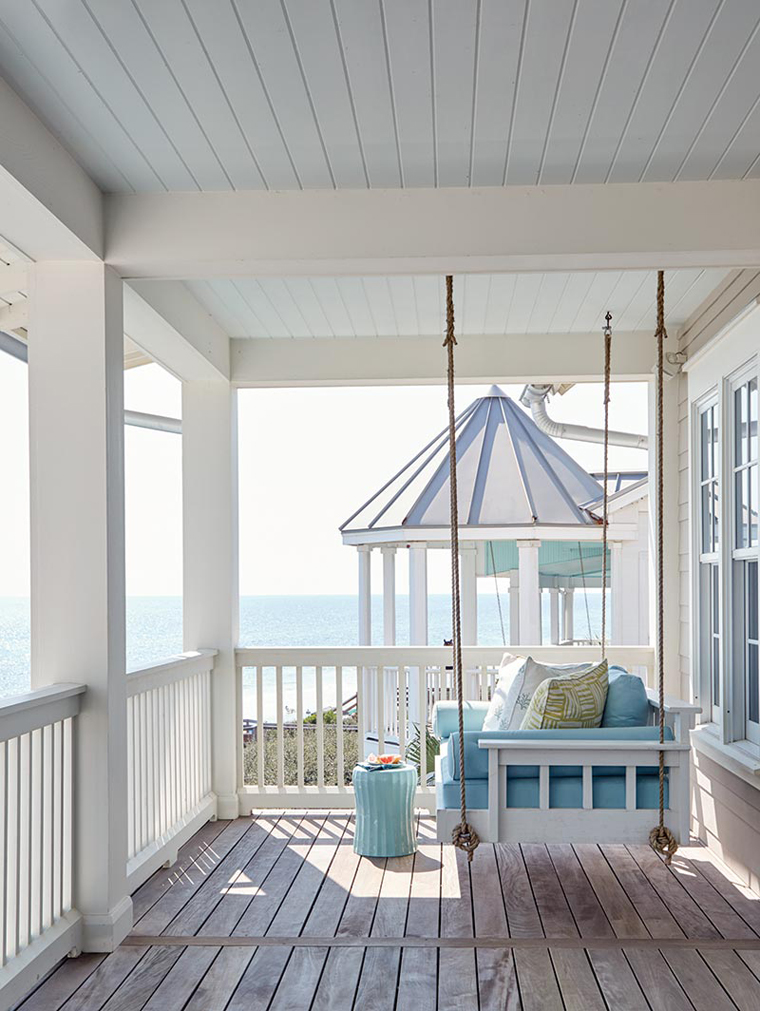 *sigh*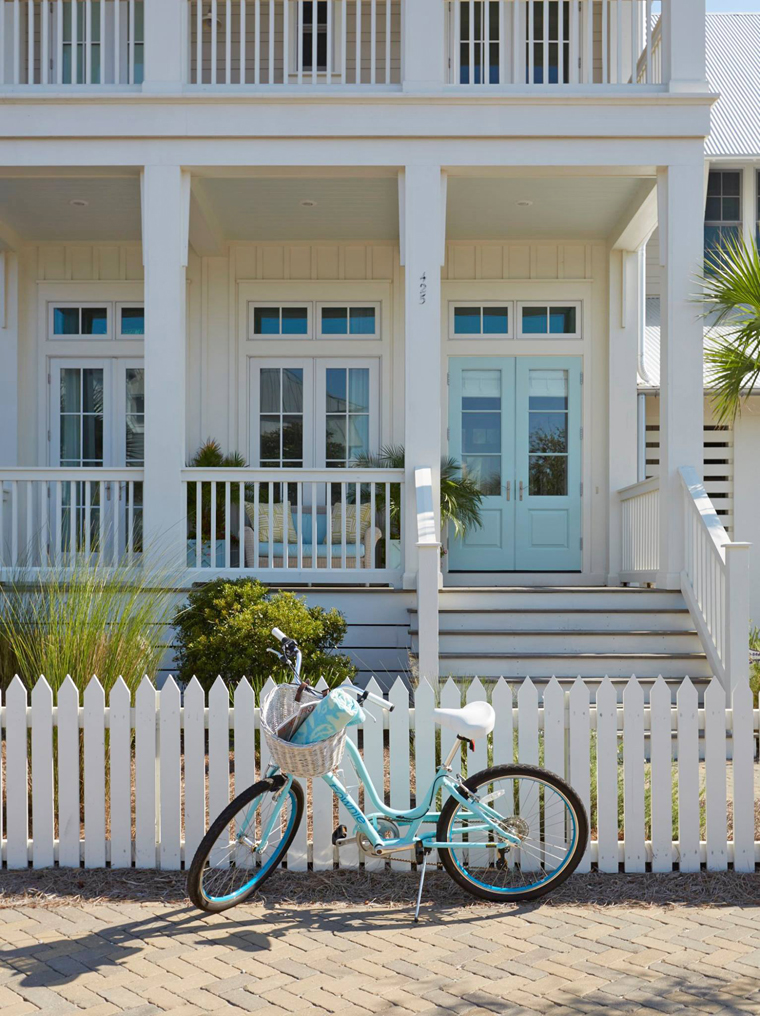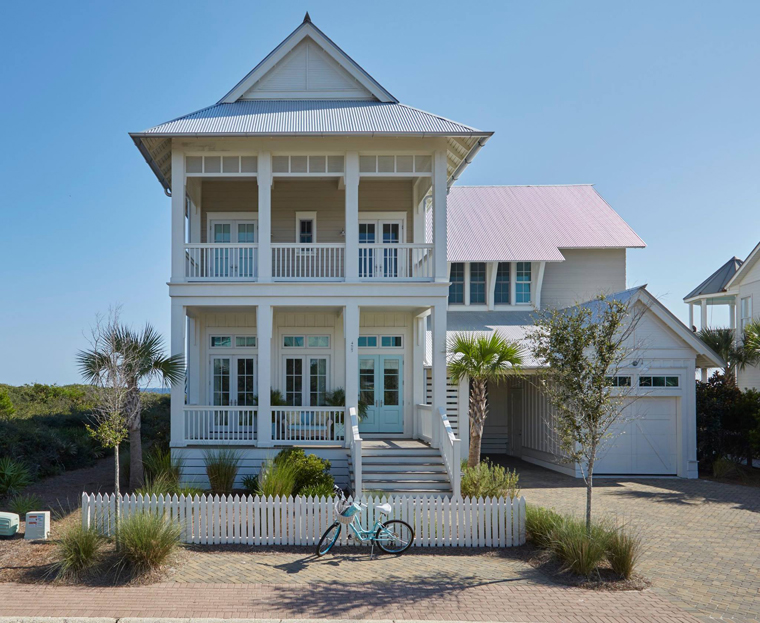 See more photos of the beach house and read the article all about it over at Southern Home Magazine. And check out my previous post here for some additional pics too!
For plenty more dreamy 30A homes I've featured, go here!

Love turquoise? Visit my shopping blog Everything Turquoise…updated several times throughout the day! Check out Decor by Color for even more color-themed shopping!