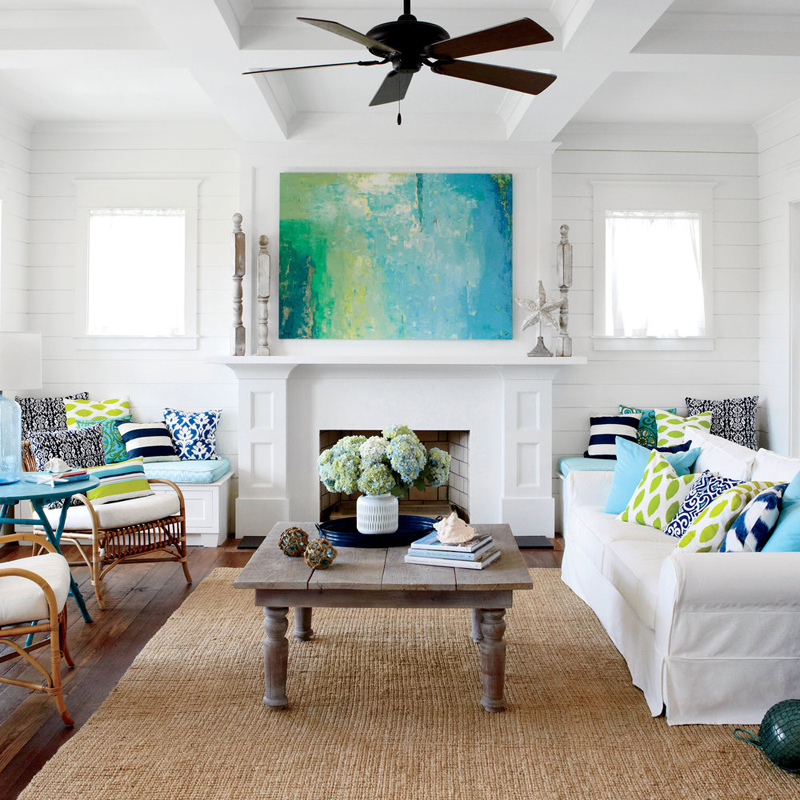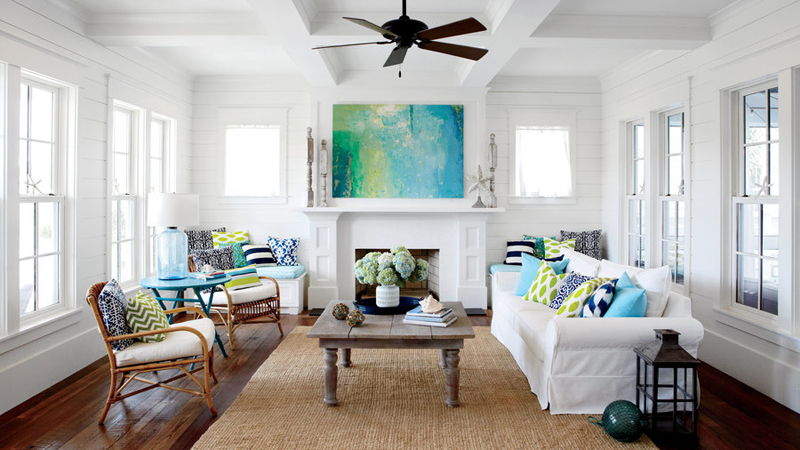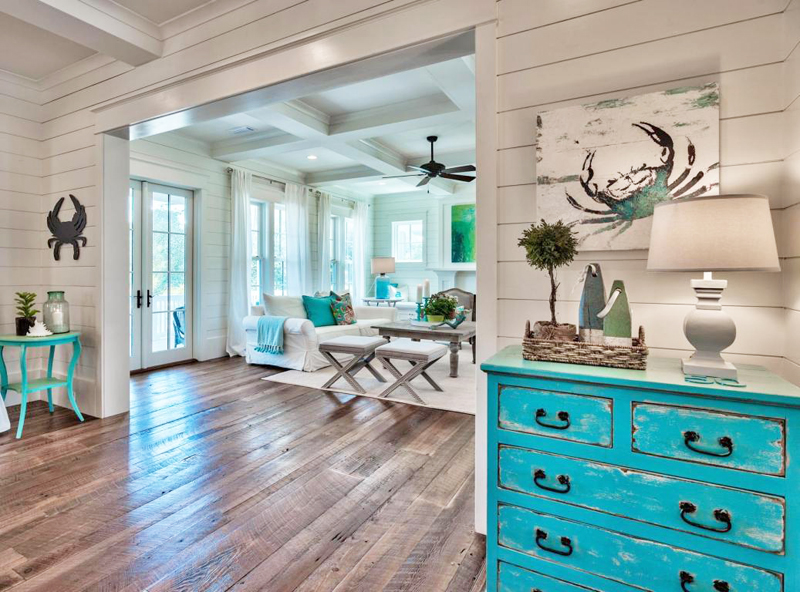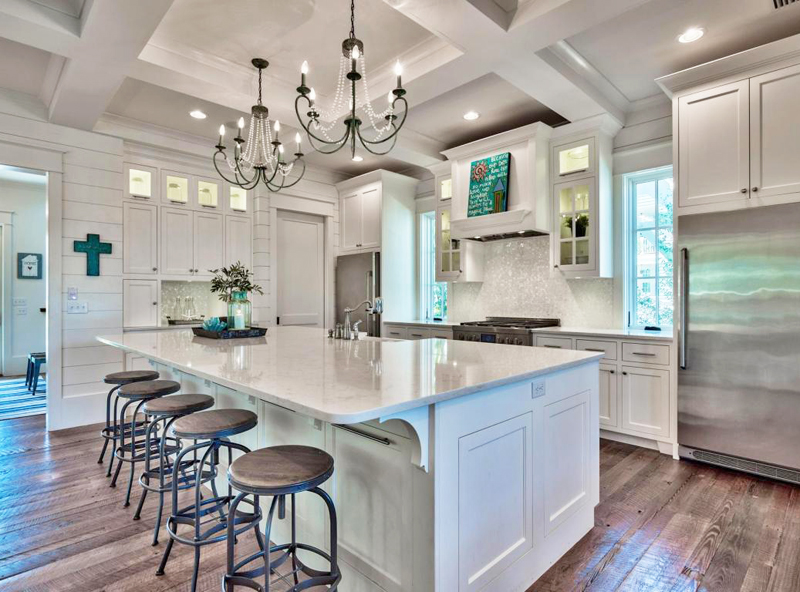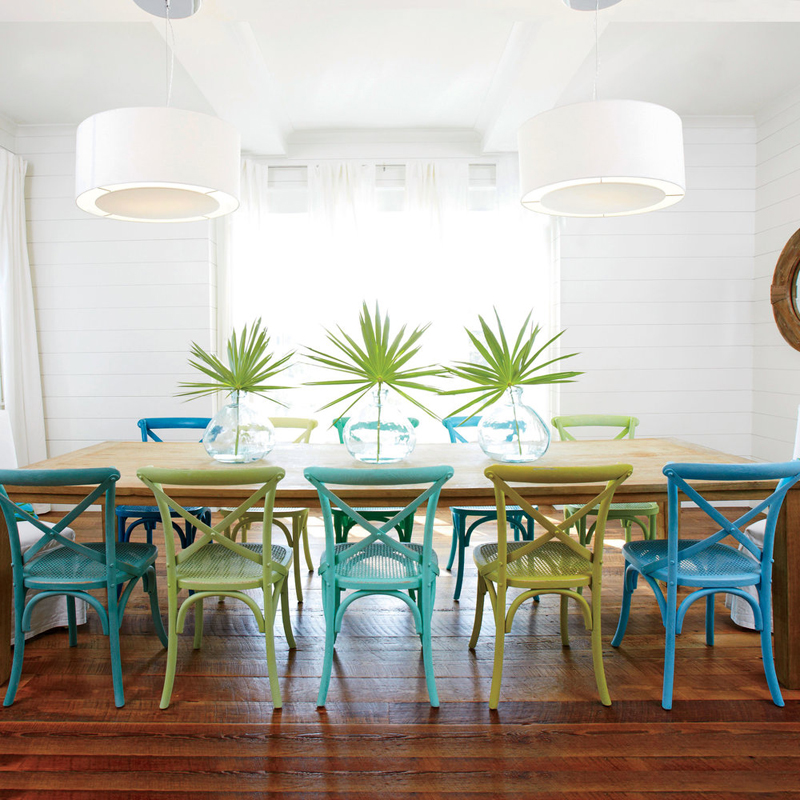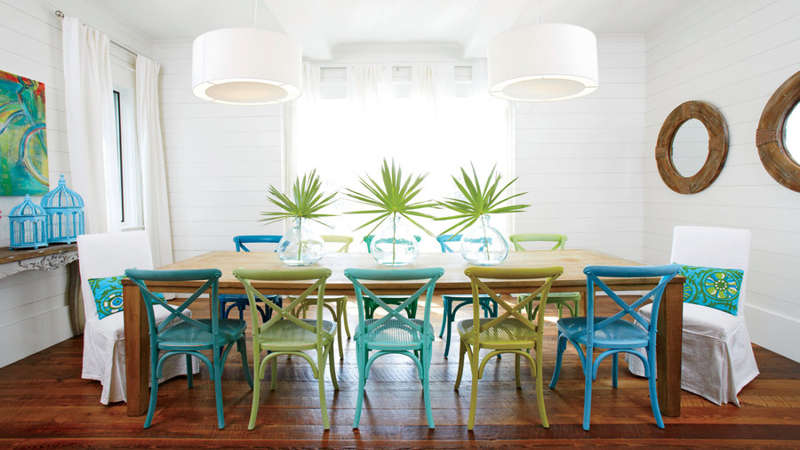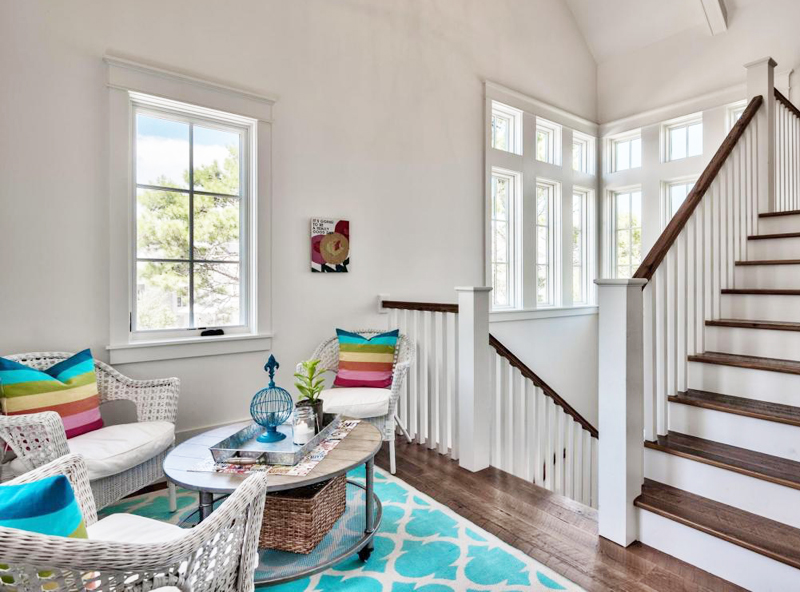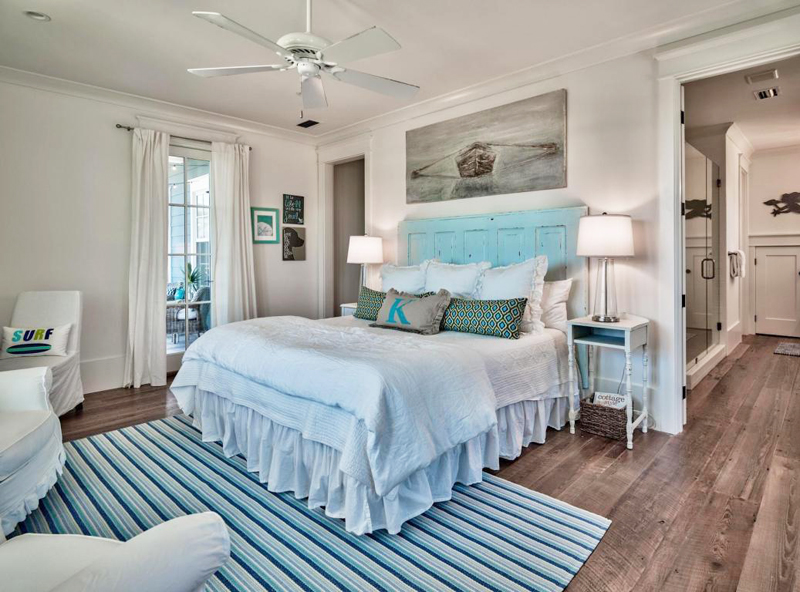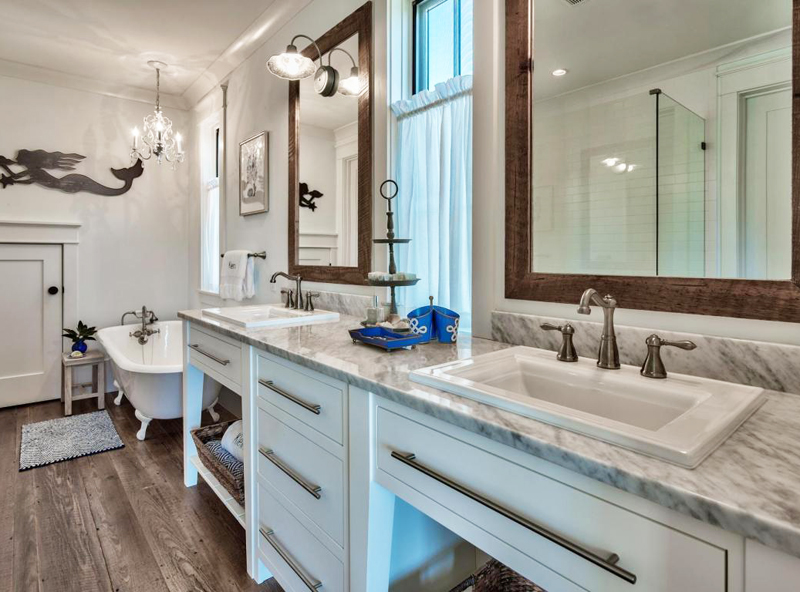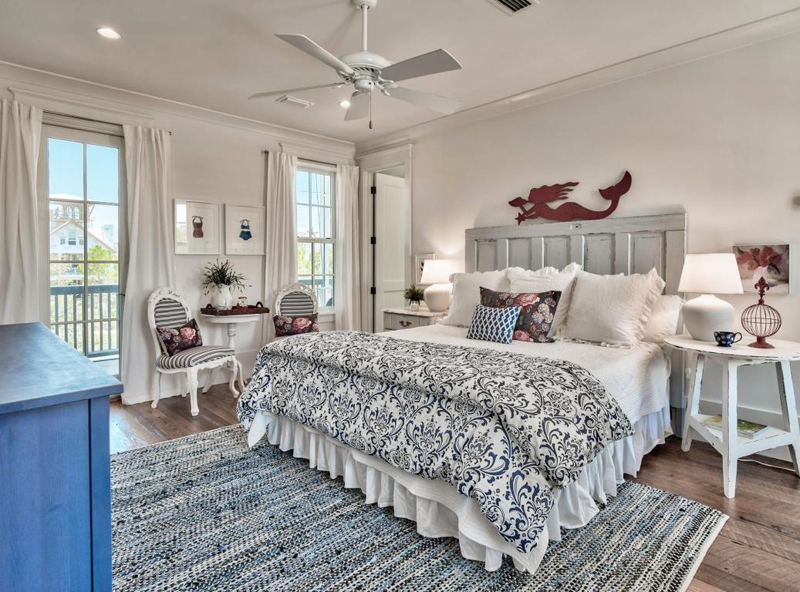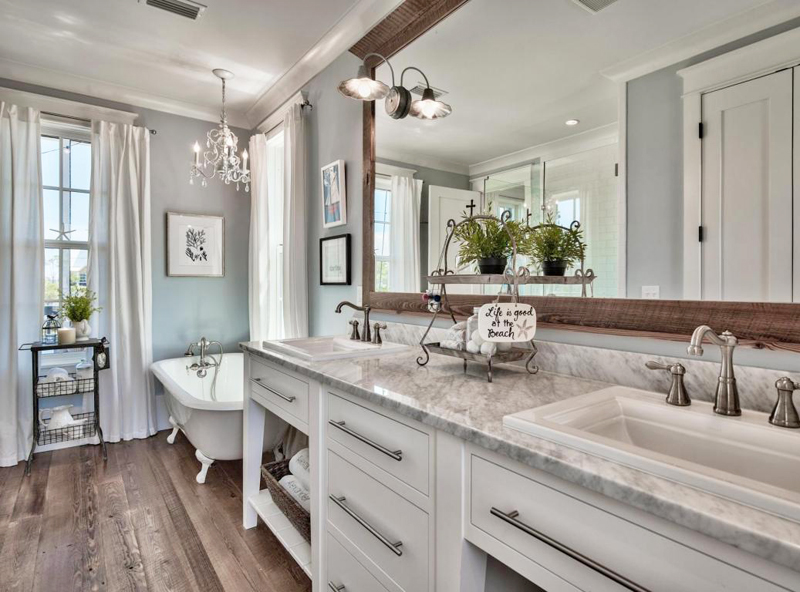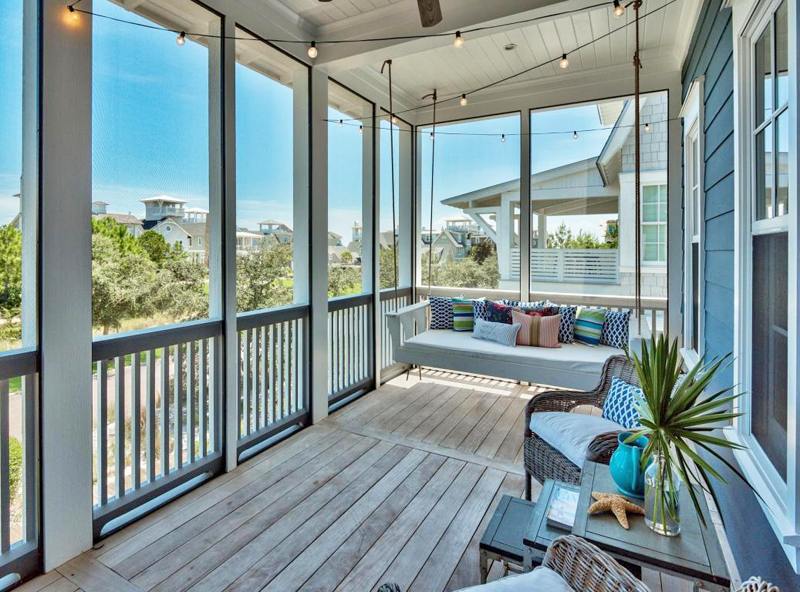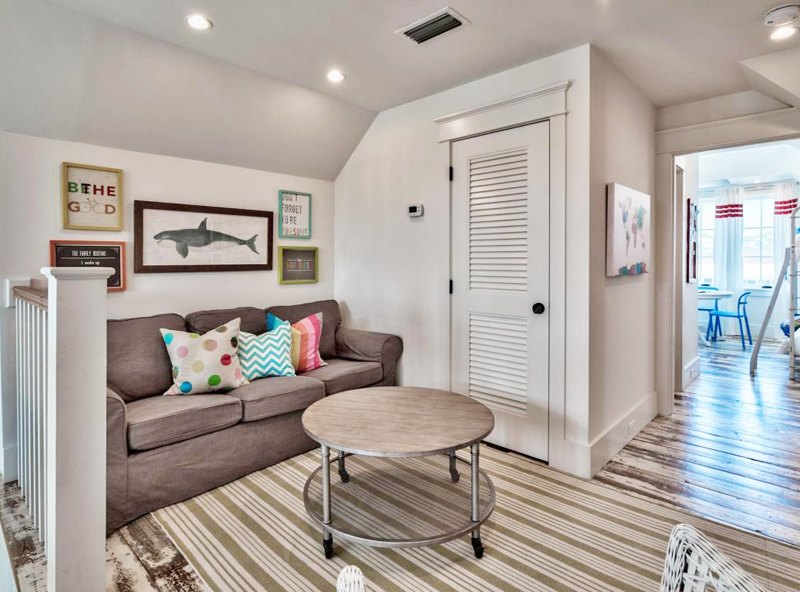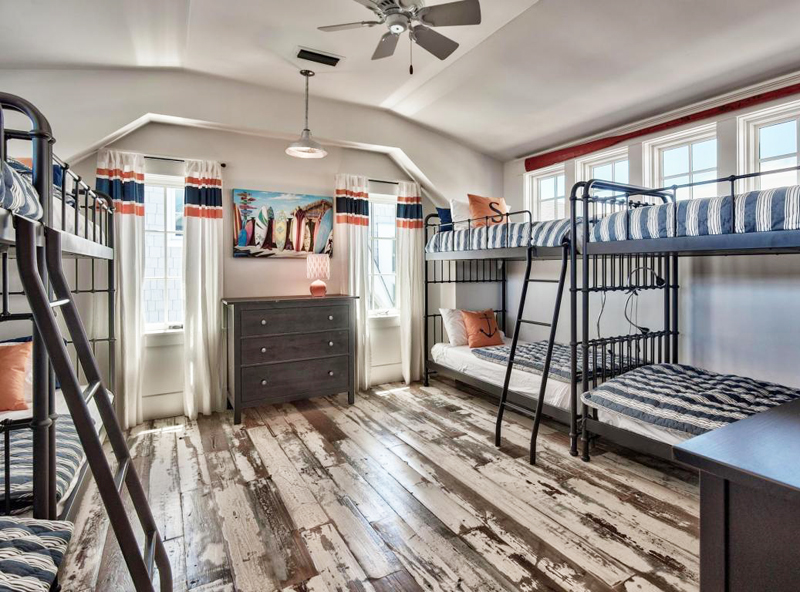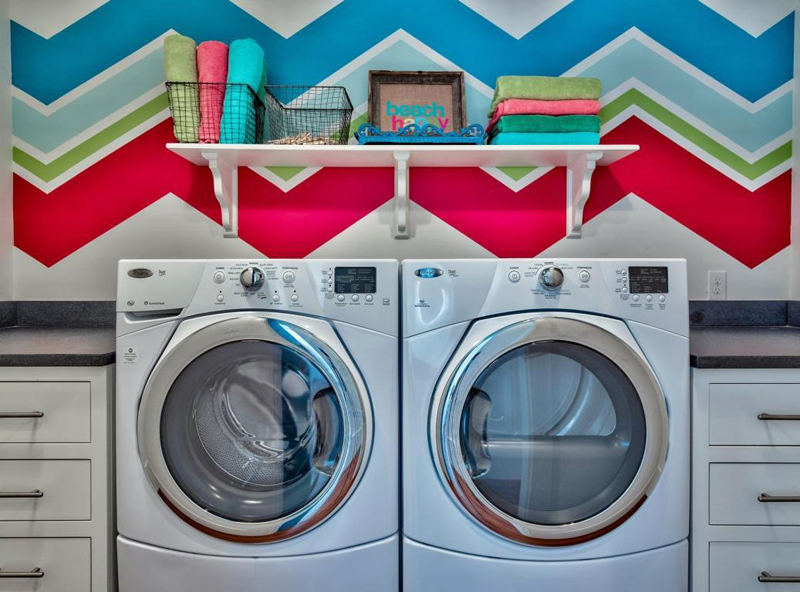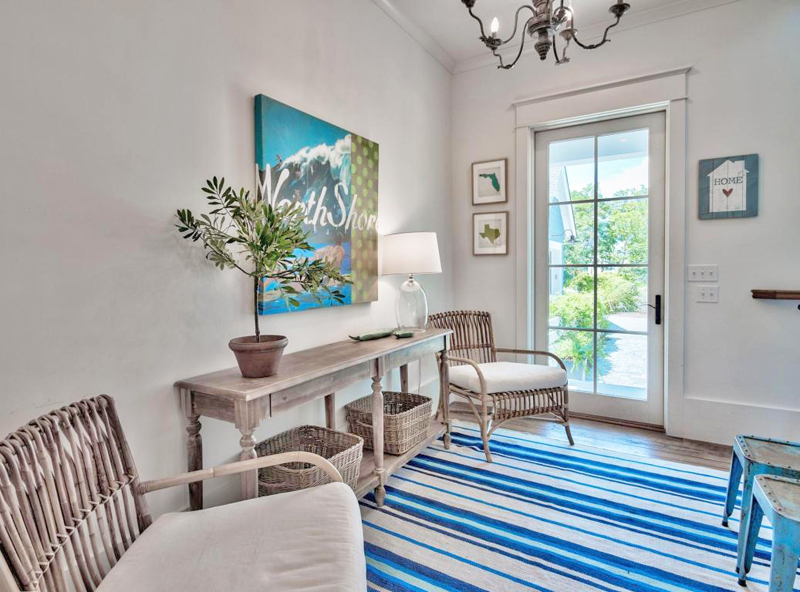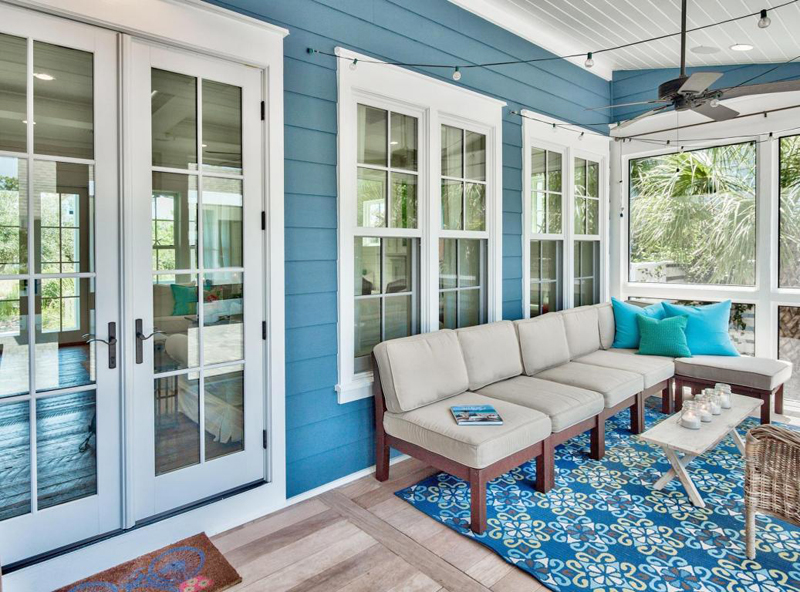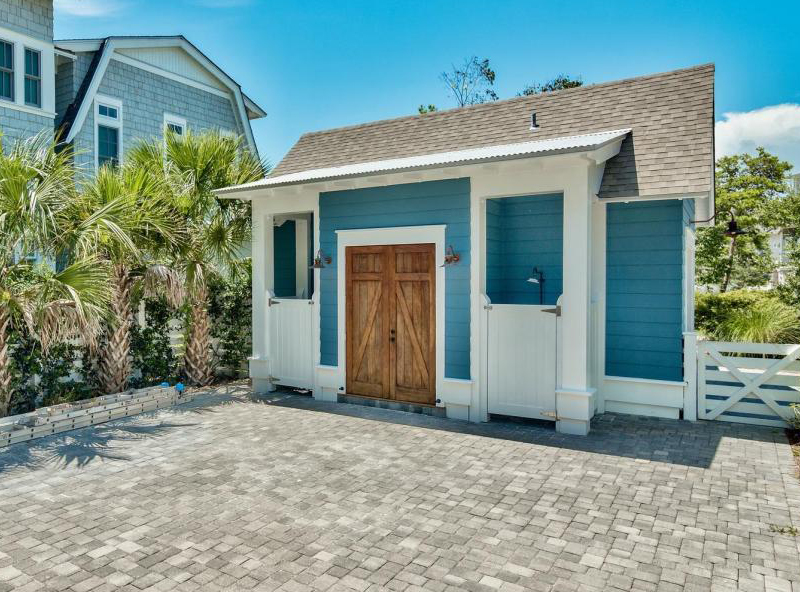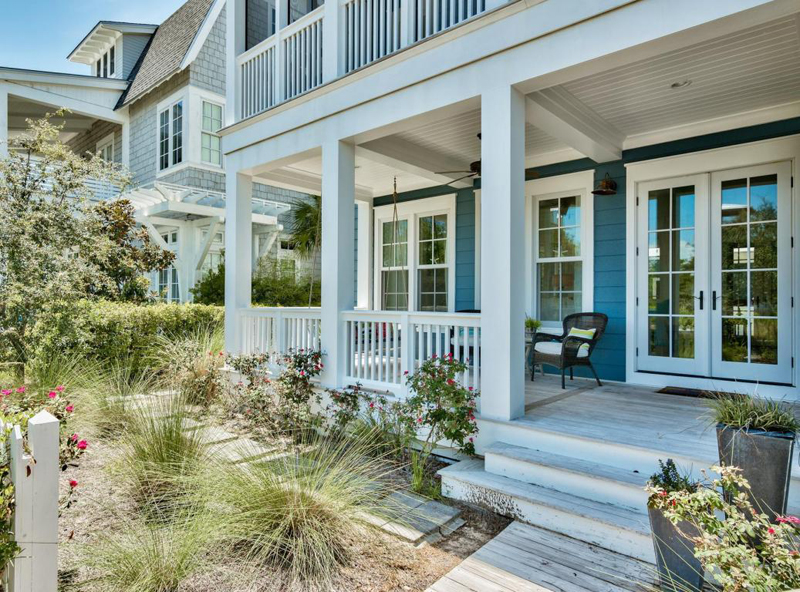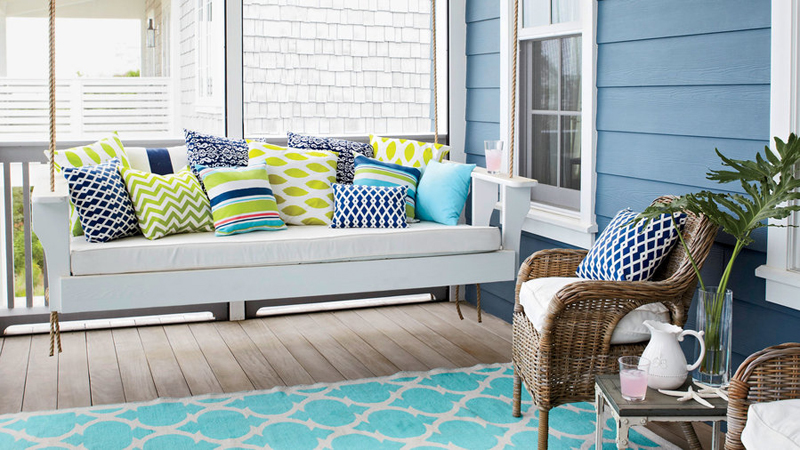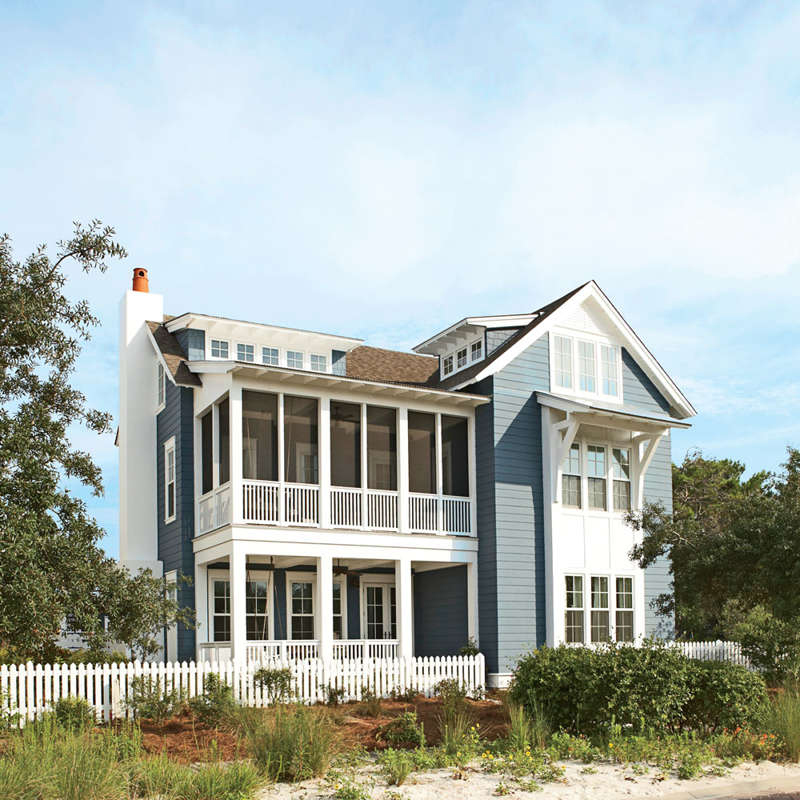 If you're a devotee of Coastal Living magazine, you might recognize this dreamy beach house! The WaterSound, Florida retreat designed by architect Geoff Chick and built by Chris Clark was featured in the magazine a couple of years ago. As I was browsing 30A real estate listings the other day, I happened to spot the fun dining room in a new listing…it's a pretty unforgettable space, isn't it?! LOVE those chairs! The neatest thing about the home is actually the story behind it. Homeowners and sister-in-laws started designing their family's vacation home soon after one of them learned she had breast cancer. They battled the treatment together, and as a therapy of sorts, simultaneously planned and designed their dream home. It gave the mother-of-four something joyful to think about, a happy place she envisioned taking her children when it was all over. When her treatment was complete, she was even able to do hands-on projects like sewing pillows, draperies and trim! Just as she was phasing into remission, the rooms were coming to life. Today she's happy and healthy, and they have this cheerful, colorful home to show for it! You can read the whole story and see more photos by Dasha Wright (styled by Lynn Nesmith) over here!
For even more amazing 30A homes I've featured, go here!
Love turquoise? Visit my shopping blog Everything Turquoise…updated several times throughout the day! Check out Decor by Color for even more color-themed shopping!