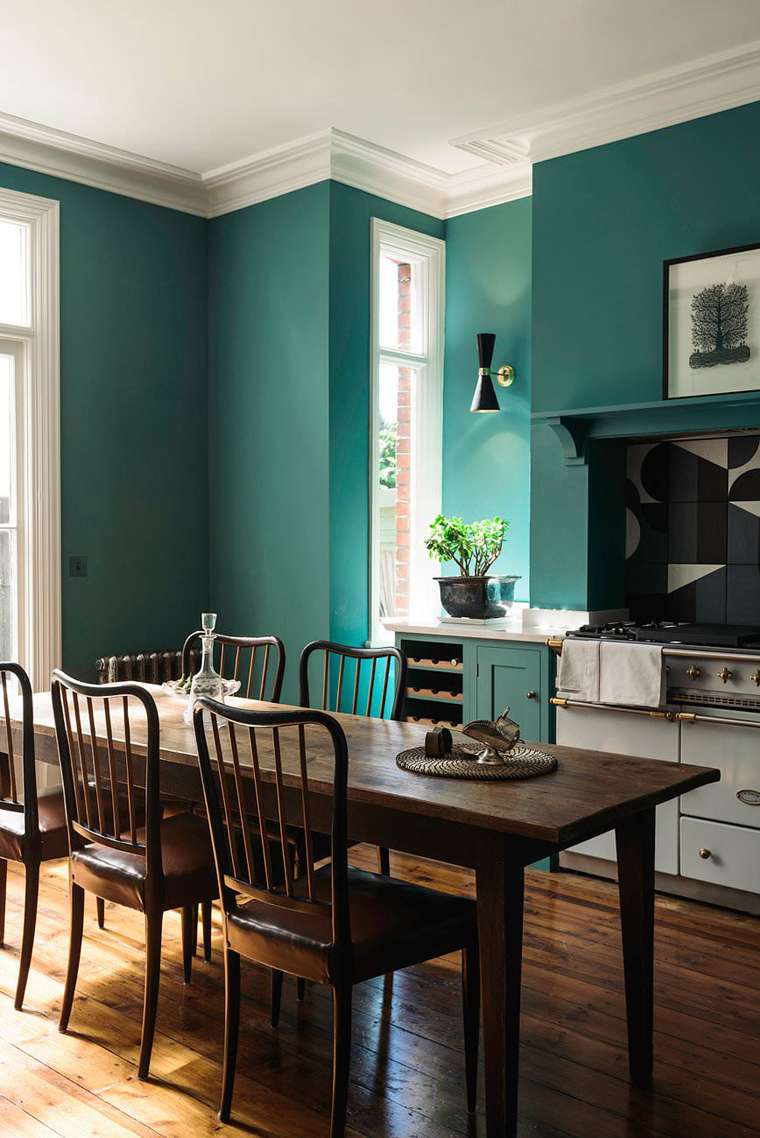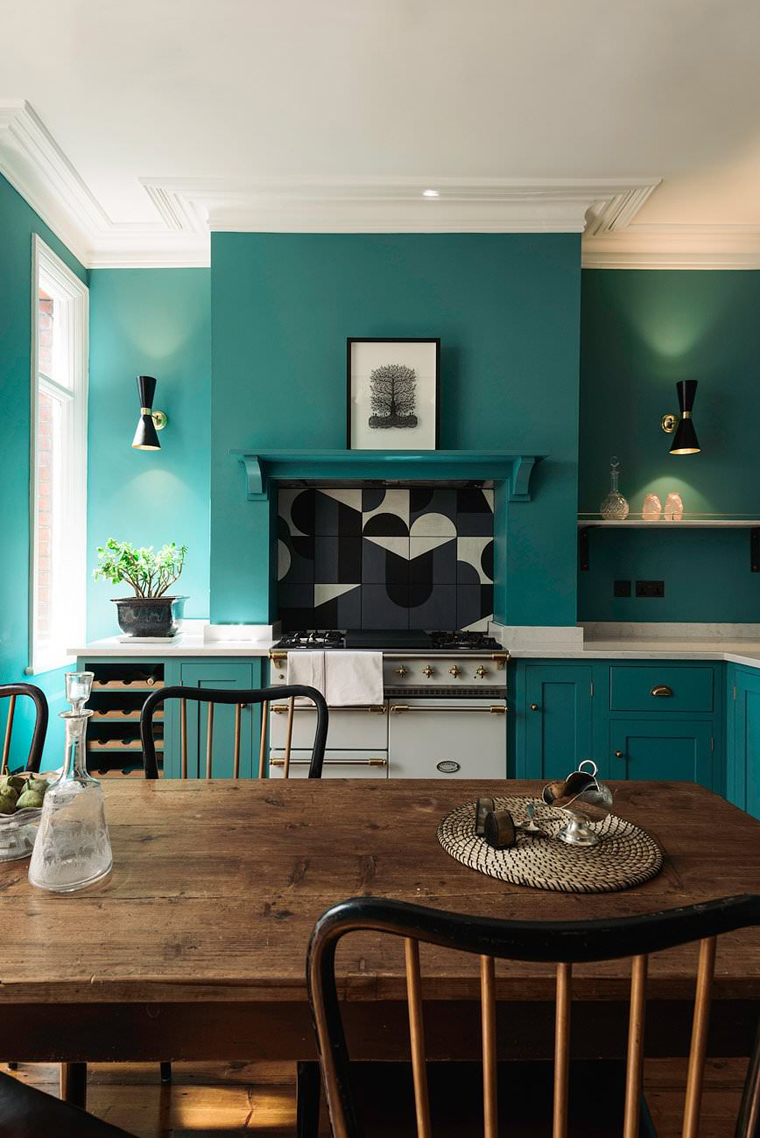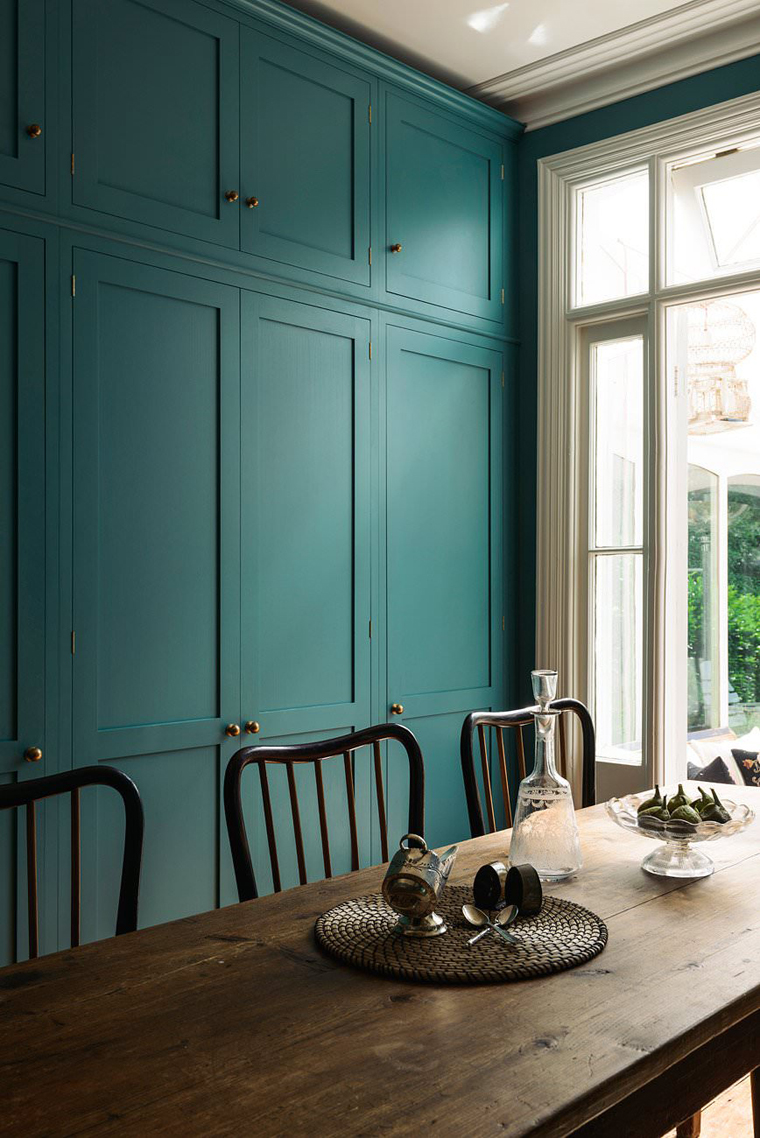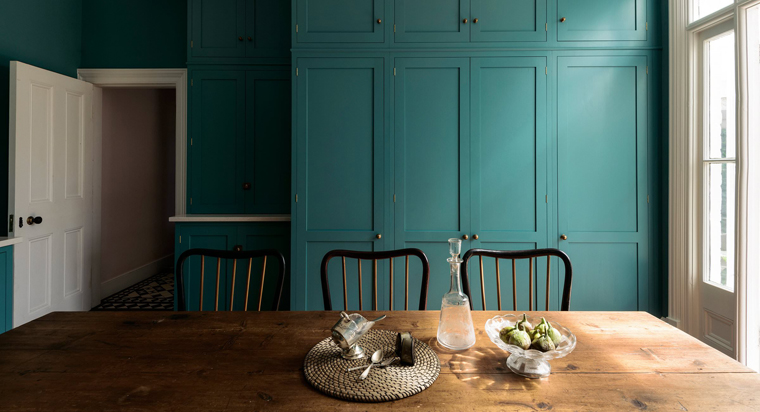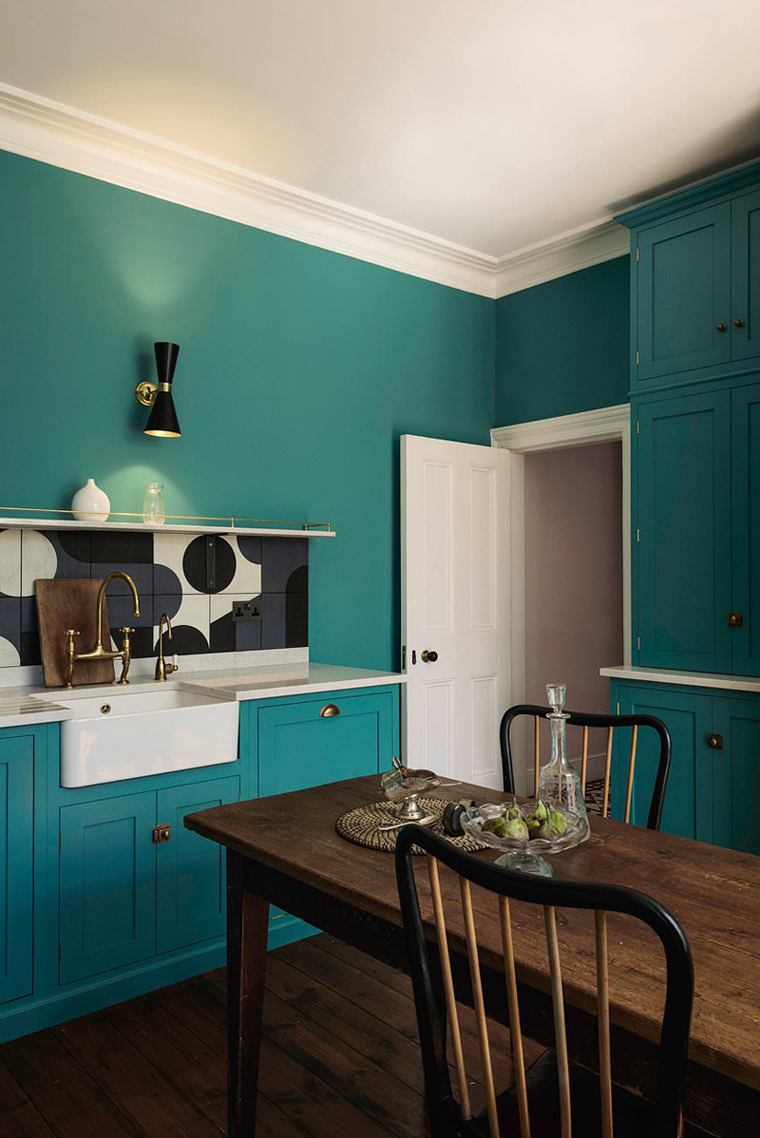 "Bold, different and daring yet in the same breath it almost feels quiet, understated and timeless." I love how deVOL Kitchen described their recent shaker kitchen project in London, a timeless yet playful space chock-full of charm! It surprised me to learn that the room did not actually start out as a kitchen, but with original features like high ceilings, beautiful windows and doors, and the gorgeous weathered wood floor, you can see why they changed things up. What I love most (other than the bold color choice-a custom color but very similar to South Bank by Fired Earth) is how the space feels less like a kitchen and more like a living space, thanks to the bespoke cabinetry hiding away the fridge, pantry and cupboard storage. No need to hide that amazing Lacanche range though! The wooden table and chairs couldn't be any more beautiful either! Read all about the space, and check many more inspiring spaces by deVOL Kitchens here!
We have an exciting weekend planned here–Wesley is turning FOUR!! How that's possible I have no idea. We're planning a trip to the zoo and a county fair…the boy sure loves his animals!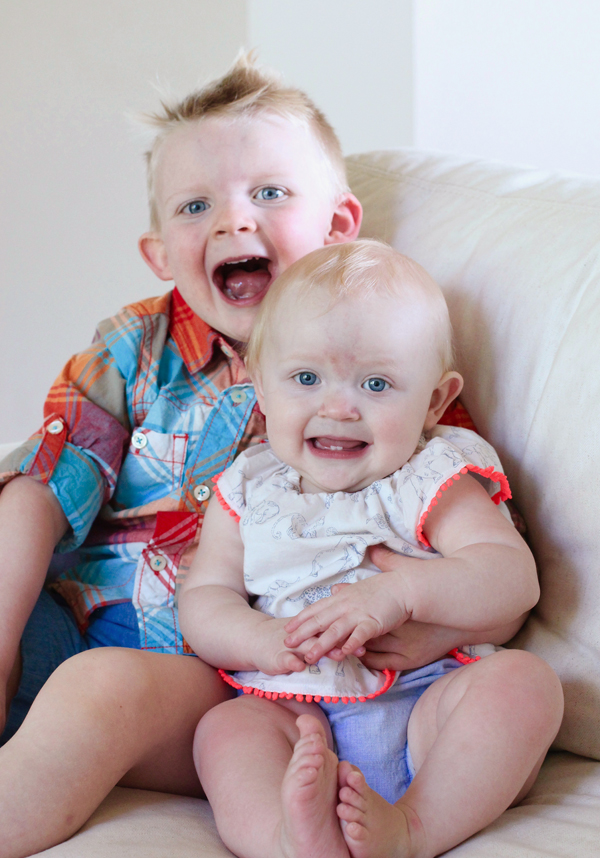 Aww!! Miss Mirabel is almost 11 months old now too. I have managed to take her picture every month but have been terrible at getting the photos off of my camera. She sure is growing fast! Standing on her own, waving and clapping, eating solids with her hands…and I just know she's about to say Mama any day now! 😉
Have a great weekend everyone!
Love turquoise? Visit my shopping blog Everything Turquoise…updated several times throughout the day! Check out Decor by Color for even more color-themed shopping!