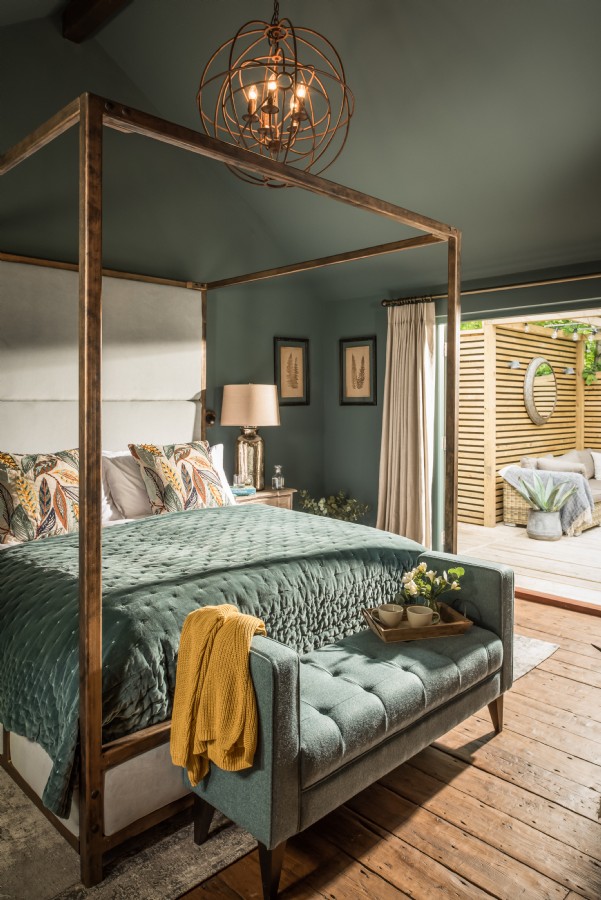 Ever since I spotted The Sanctuary, I can't stop daydreaming about a vacation to the English countryside! This ultimate couple's getaway is located two hours from London on the south coast of England and has an irresistibly cozy vibe. While the lofty beamed ceilings, reclaimed brick walls and gorgeous wood floors give it rustic style, the soothing bluish green walls and beautiful furnishings offset it with a tranquil, luxurious vibe. And the doors! You are going to love the doors. I'm ready to get out the hot cocoa and cuddle in. Dream on below!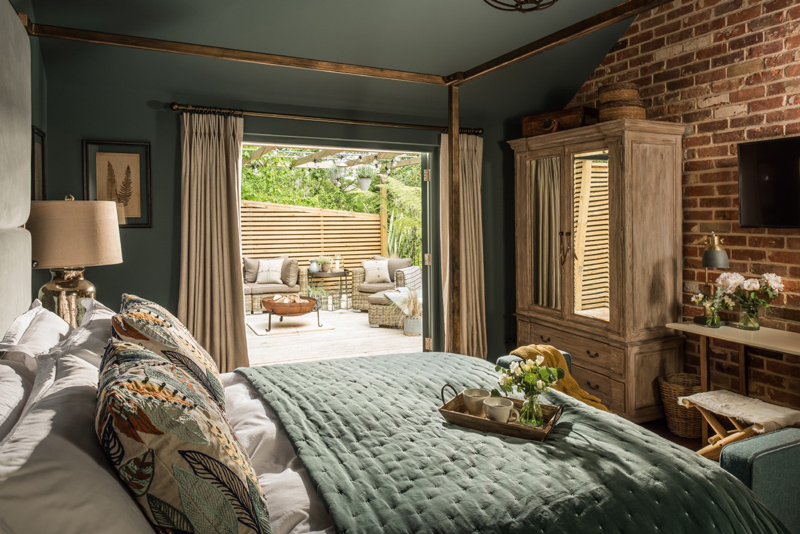 I'm in love with the luxe four-poster bed and bedding.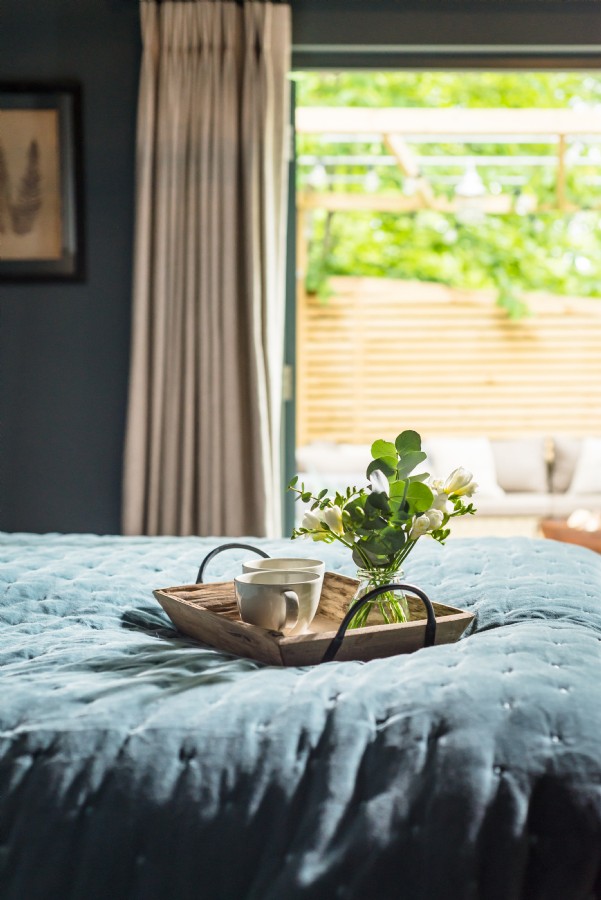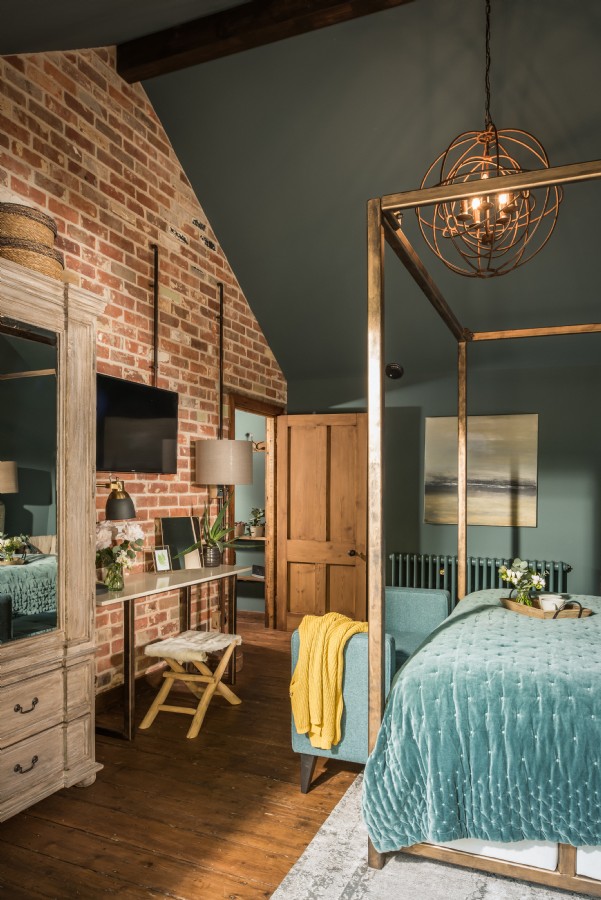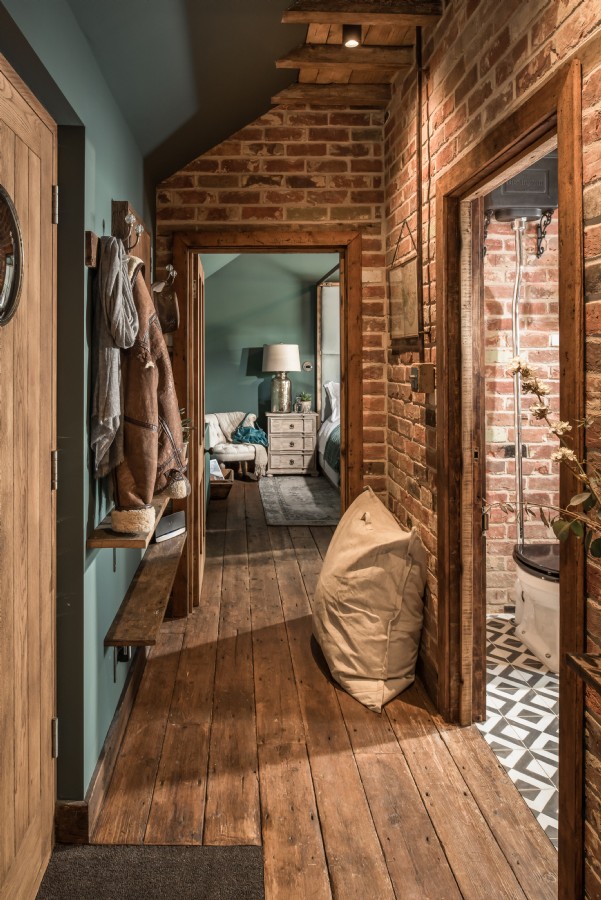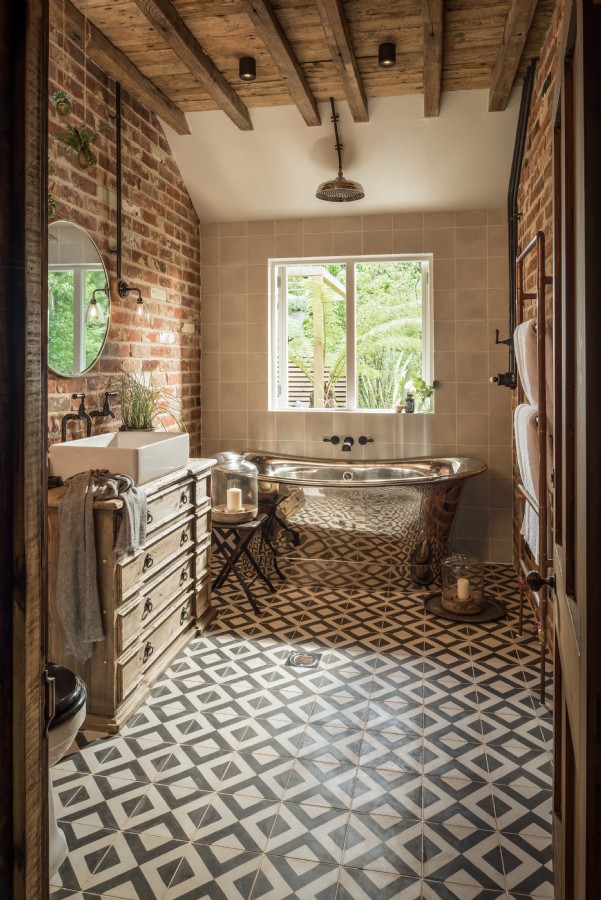 What a gorgeous zinc copper tub. Notice the overhead rainfall shower!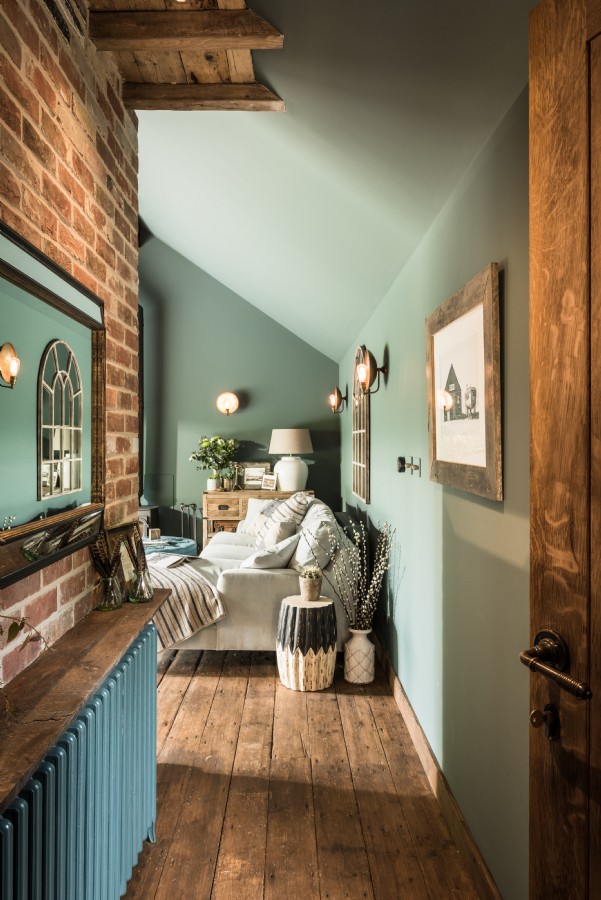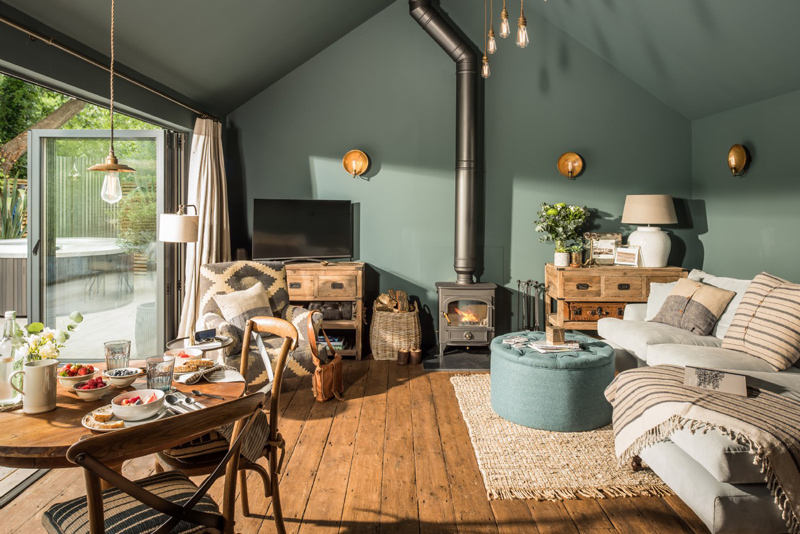 Such a great mix of textures in this cozy space.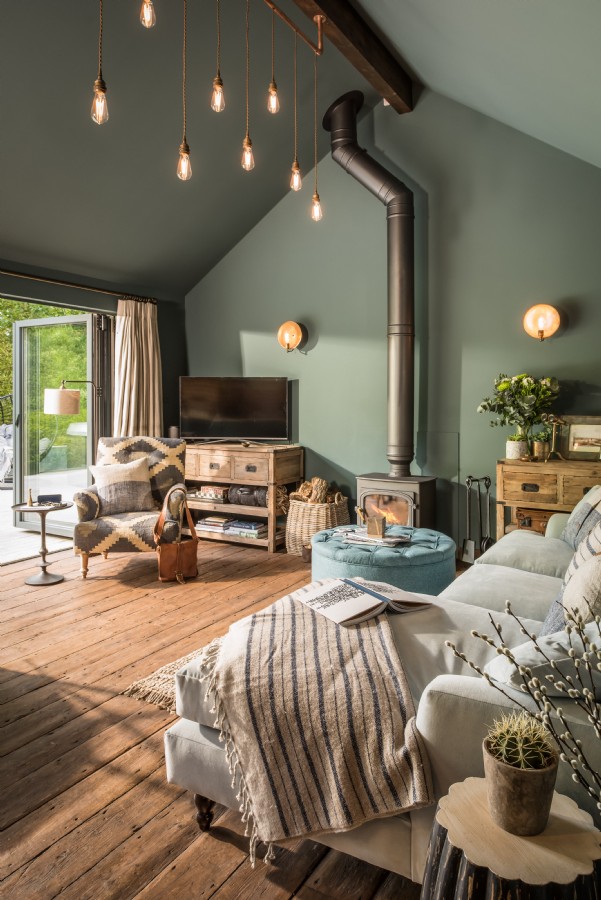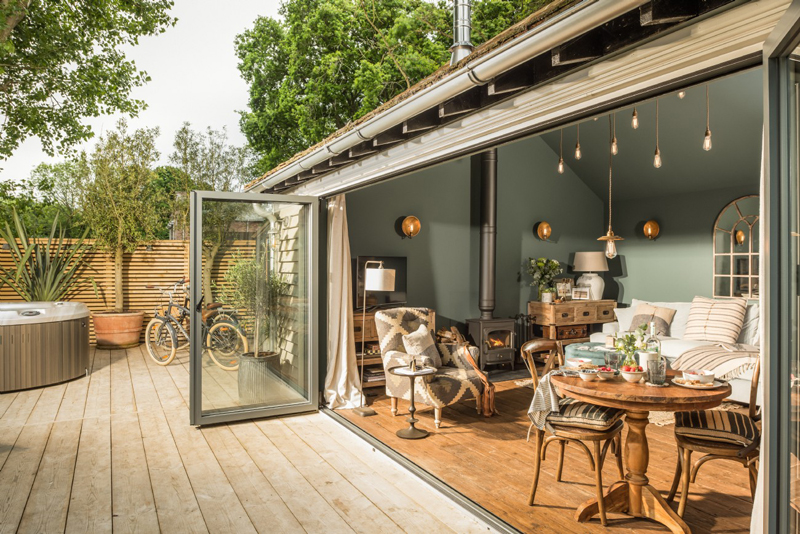 See?? Don't you love the huge bi-fold doors?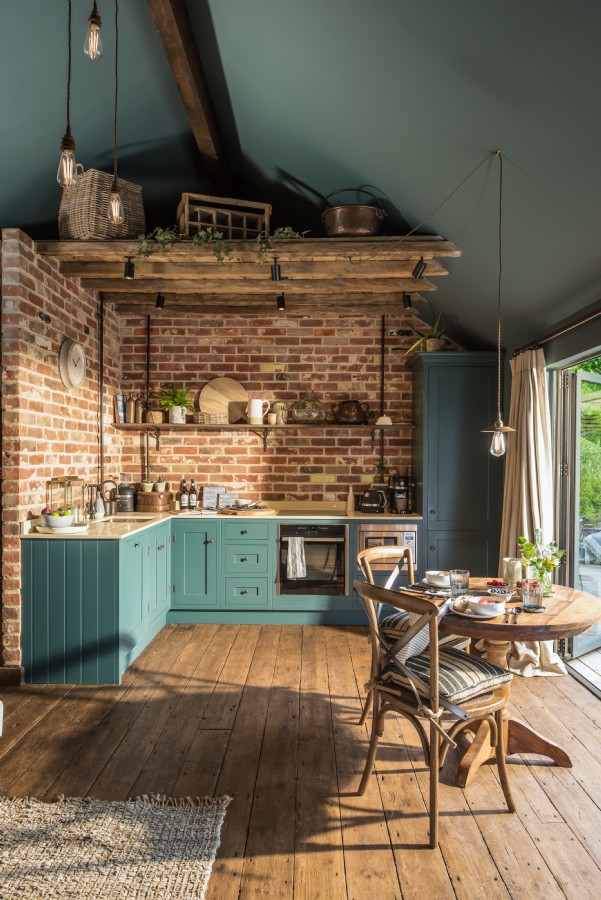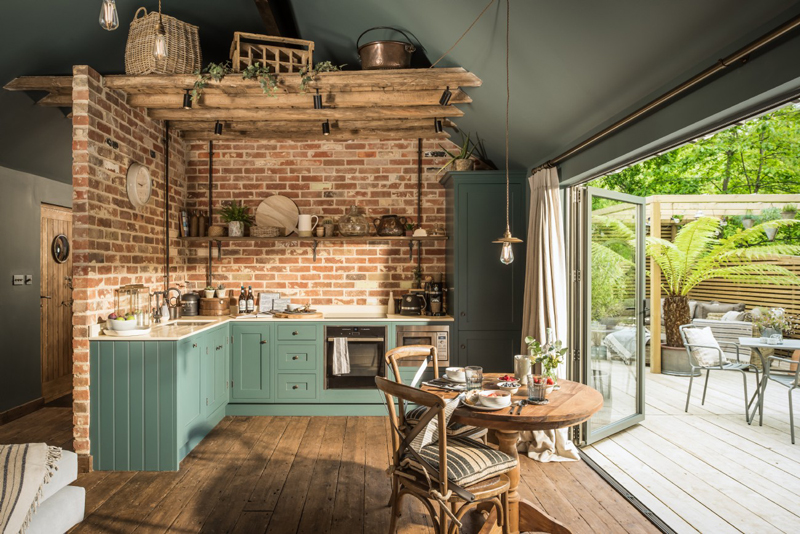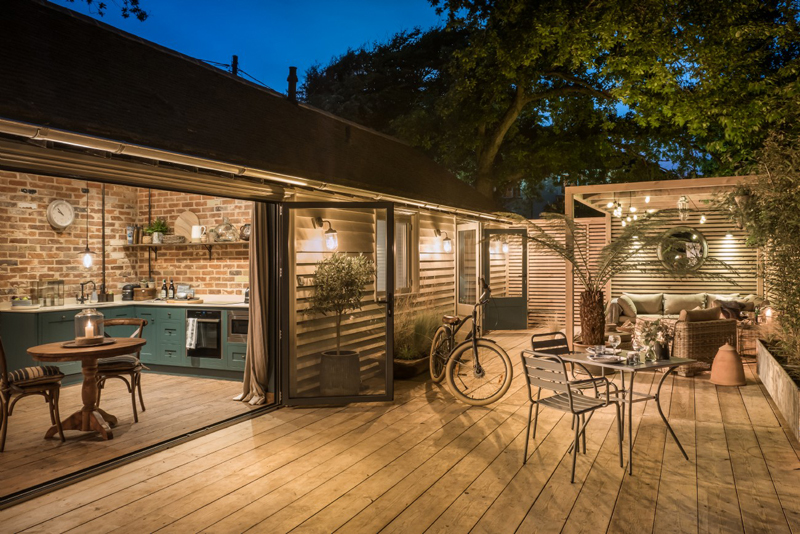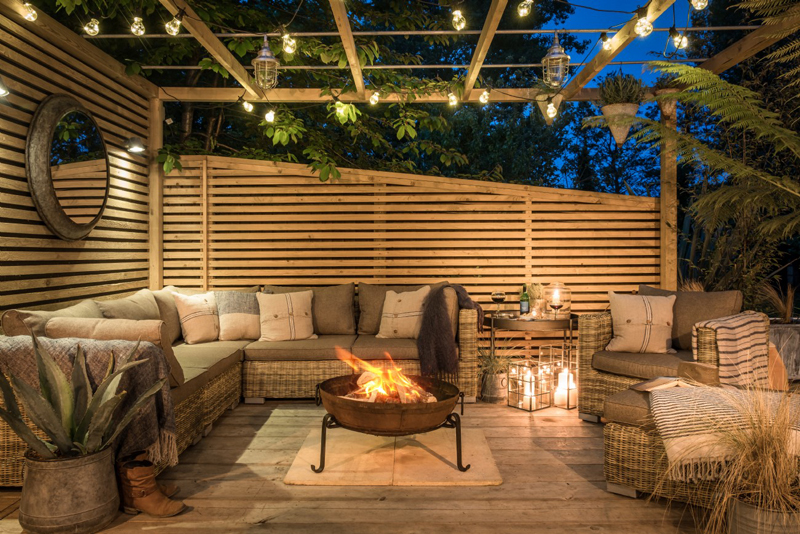 And I didn't even show you the outdoor shower, hot tub and his'n'hers cruiser bikes for pedaling around the countryside! See more photos and learn all about this amazing vacation rental over at Unique Home Stays!

Also–if you still need some gift ideas for any turquoise lovers in your life (or need ideas to give other people!) check out my handy-dandy gift guide and affiliate links below!

Find even more turquoise goodies on my shopping blog Everything Turquoise!