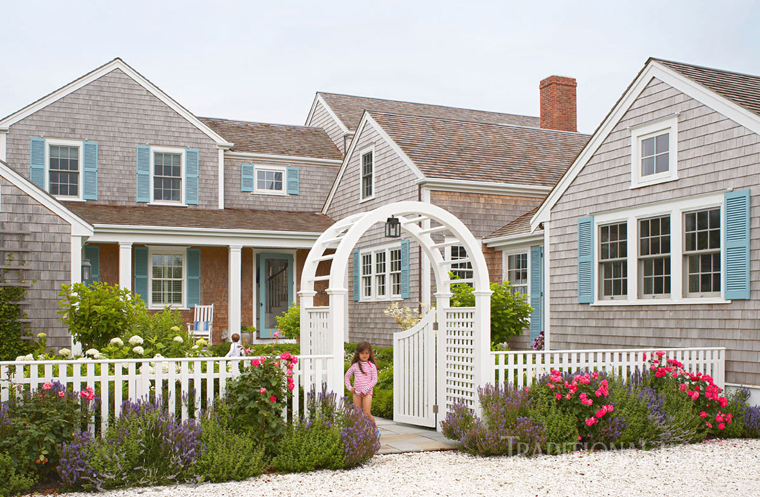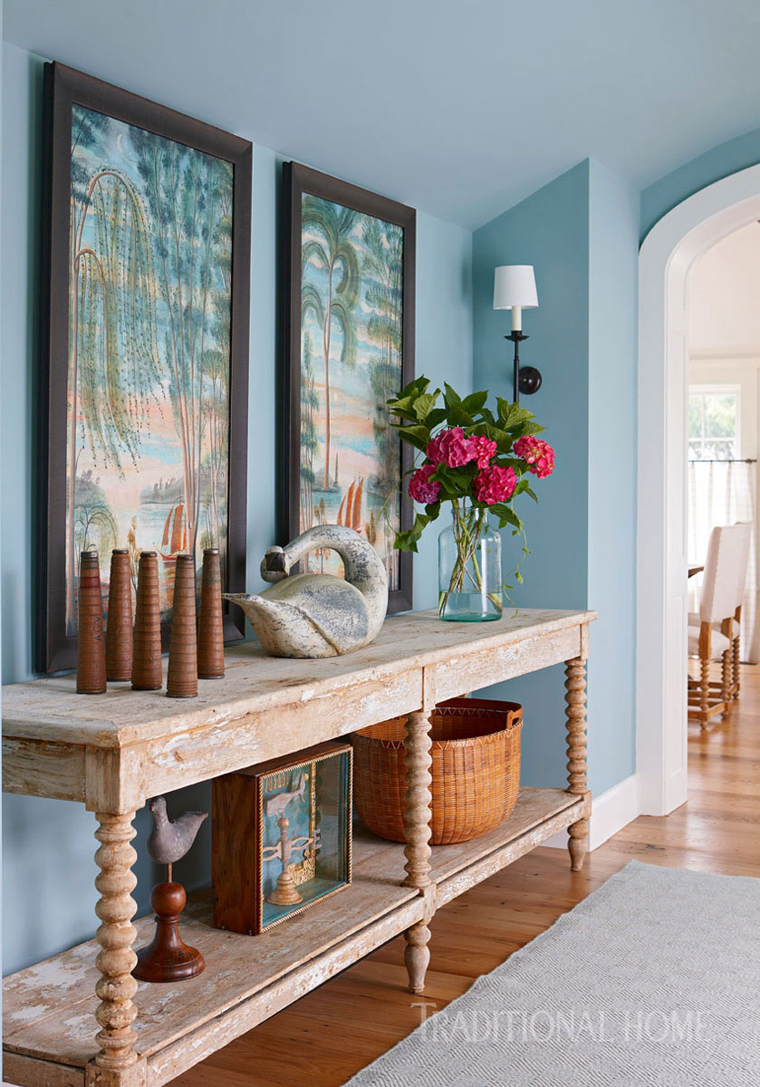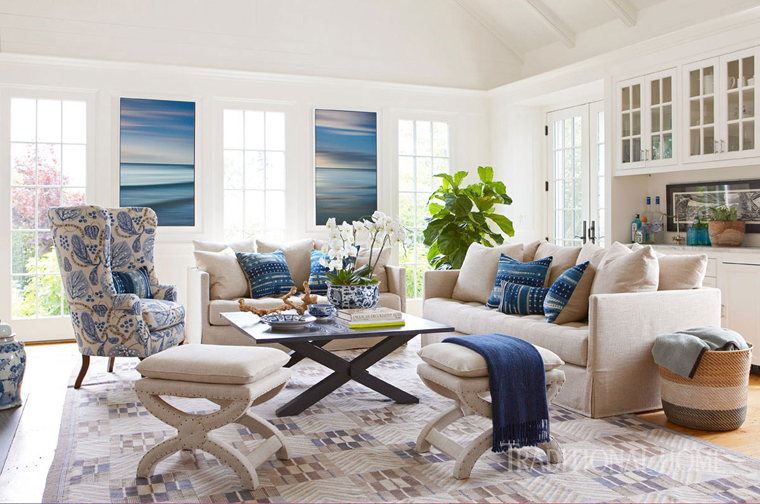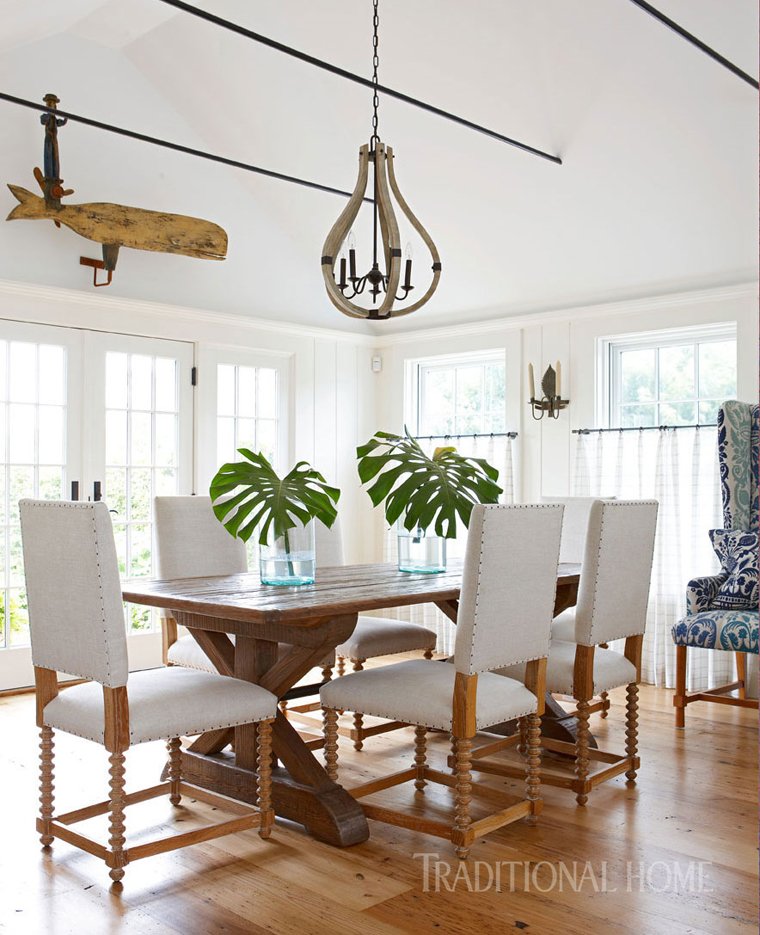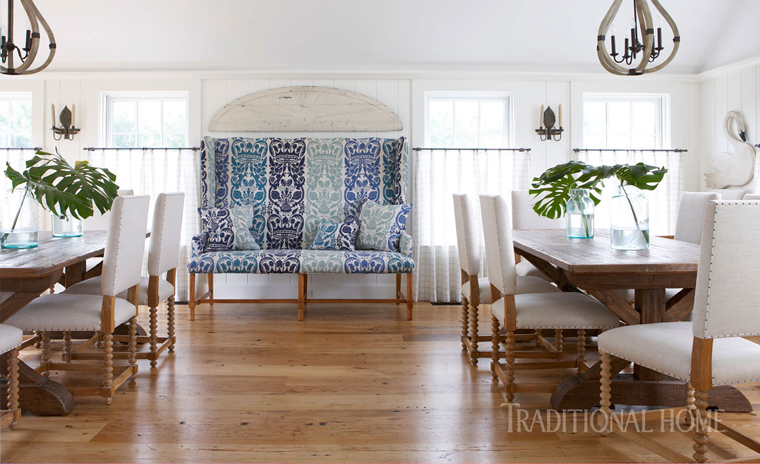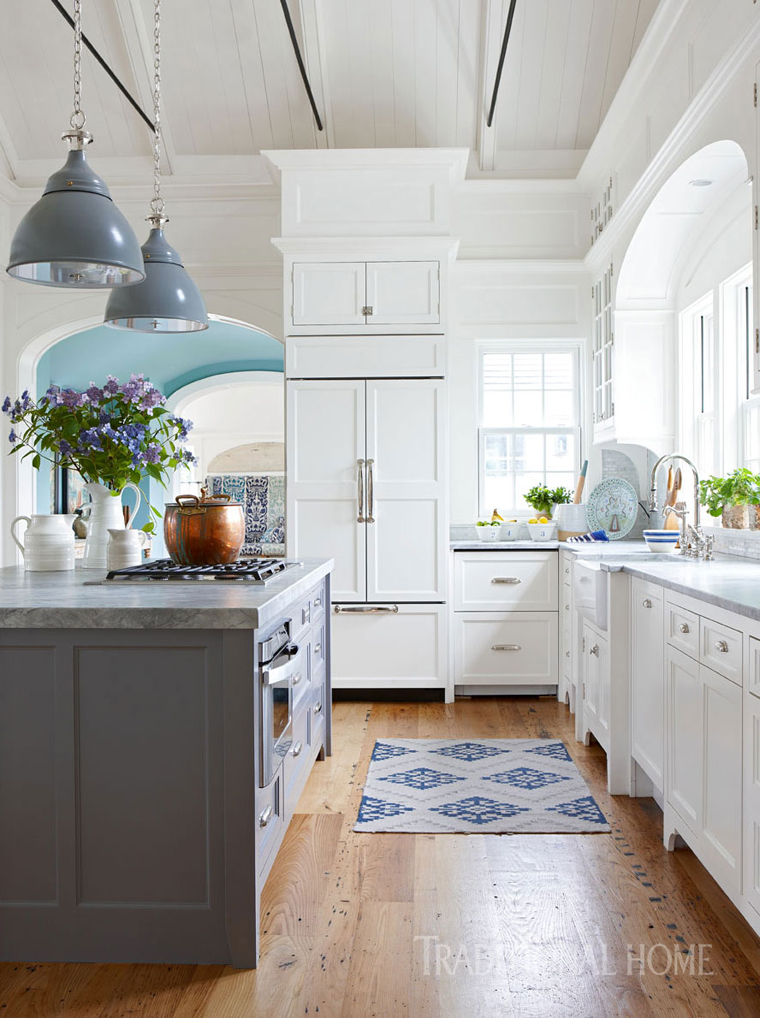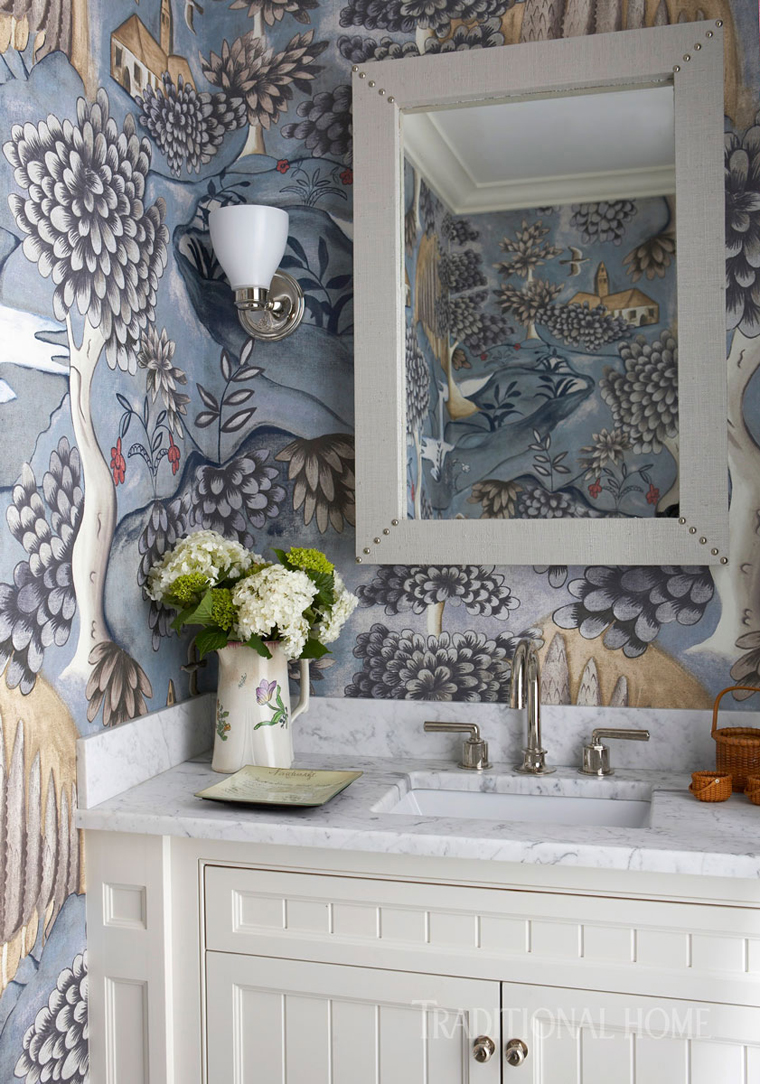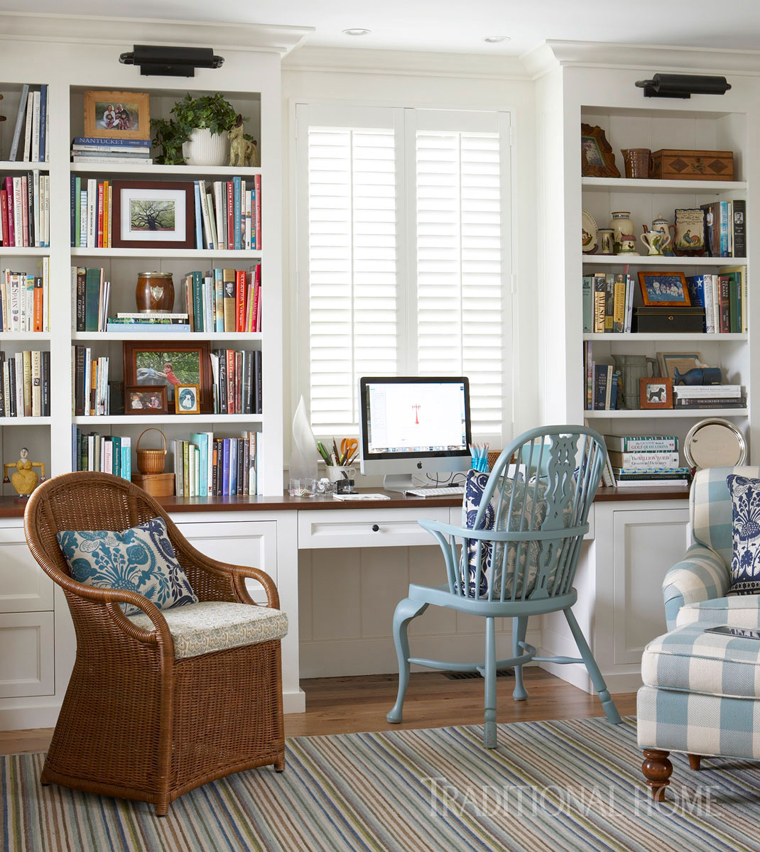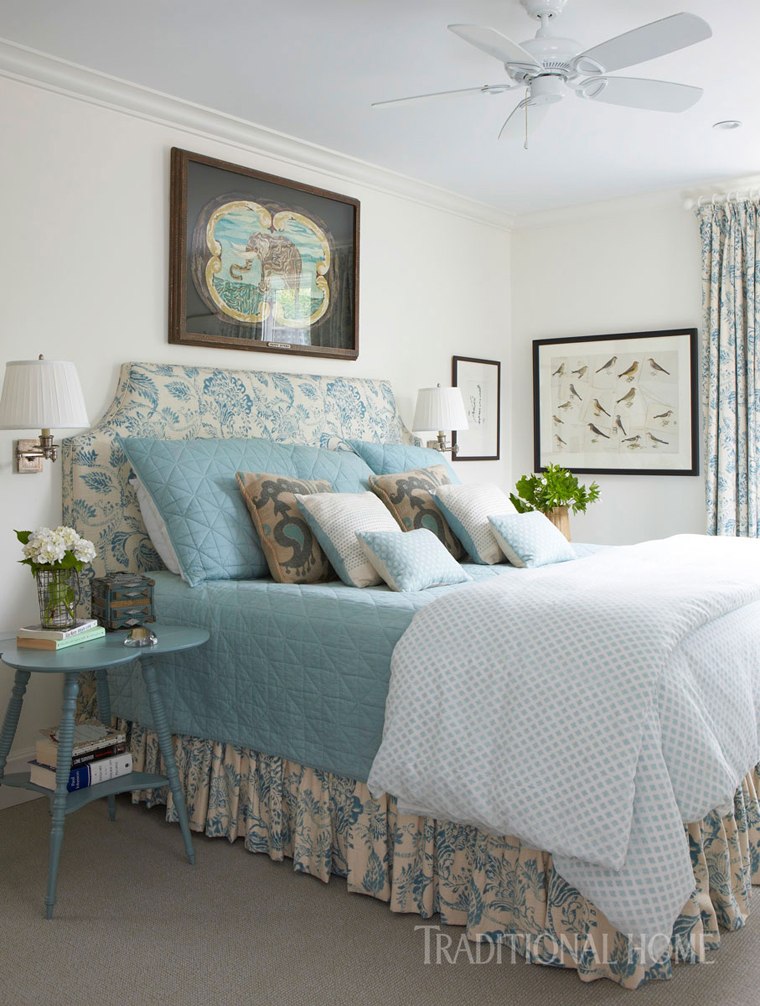 I can't believe it's been six years since we took our trip to Cape Cod, one of my favorite vacations (and best birthdays) ever! Looking back the highlight for me was our day trip to Nantucket, the idyllic little island thirty miles south of Cape Cod. Walking the charming cobblestone streets and drooling over the cedar-shingled homes was magical! I mean, look at the home above! How could you not stop and stare?! Boston and Nantucket-based interior designer Nancy Serafini worked with architect Tom Catalano to renovate her family's beloved Nantucket home–captured beautifully here by photographer Michael Partenio and stylist Stacy Kunstel. I love the sophisticated take on relaxed weekend living, with mostly neutral spaces brought to life with layers of pattern and a range of sea-inspired blue hues. And despite the size (and 17-foot cathedral ceilings!) the home feels warm and cozy thanks to tons of texture and architectural charm. The reclaimed chestnut floors are my favorite! There's still more to see…visit Traditional Home to read all about the home, learn sources, and finish your tour! (New England Home has an article with more pics too!)
To see what the home looked like before the renovation, check out my post here!
Love turquoise? Visit my shopping blog Everything Turquoise…updated several times throughout the day! Check out Decor by Color for even more color-themed shopping!