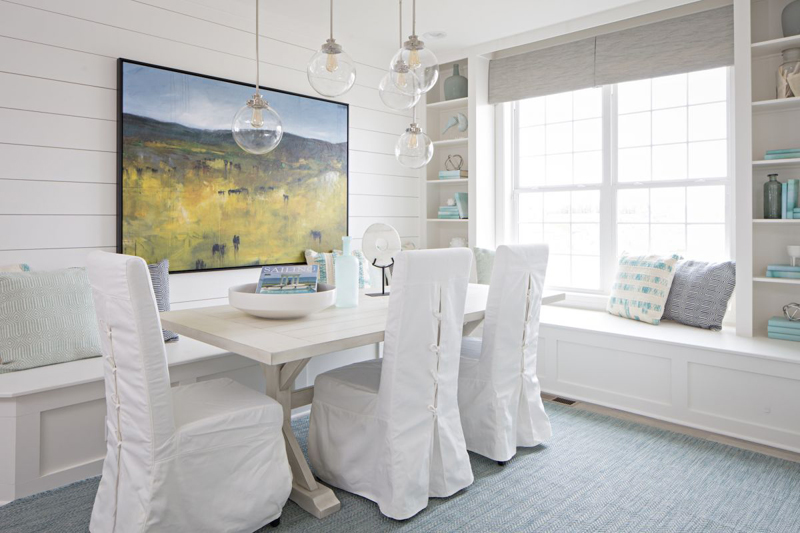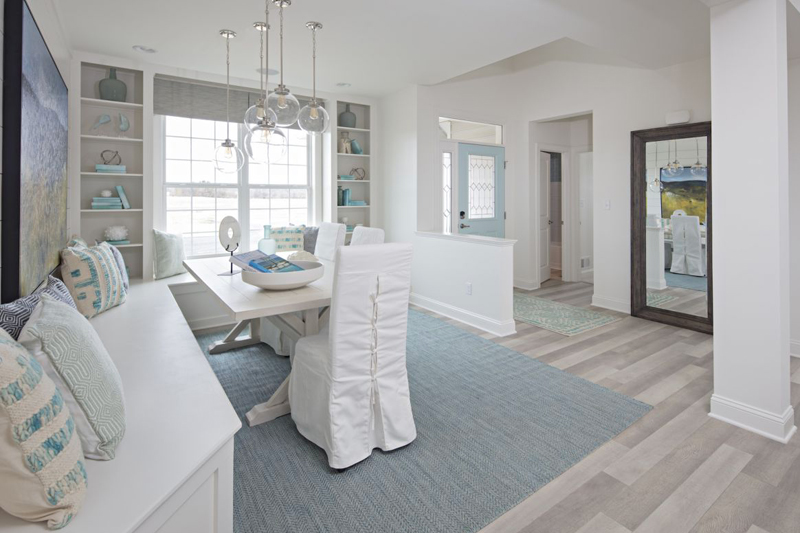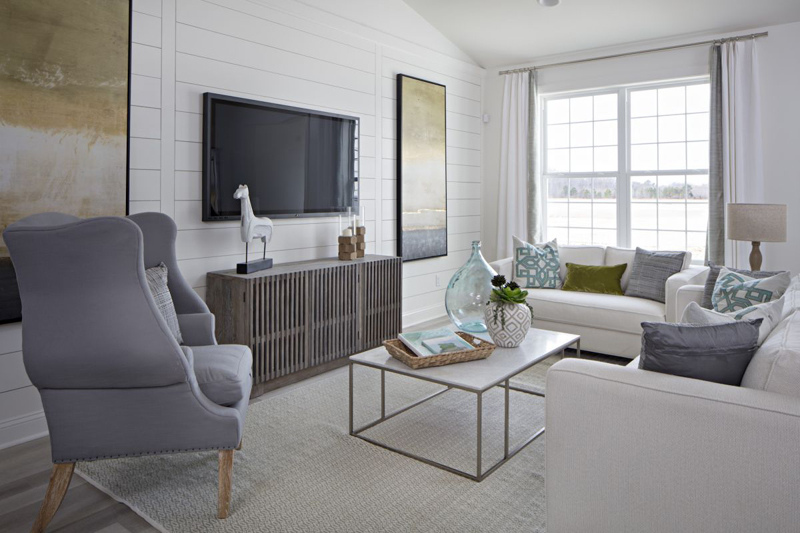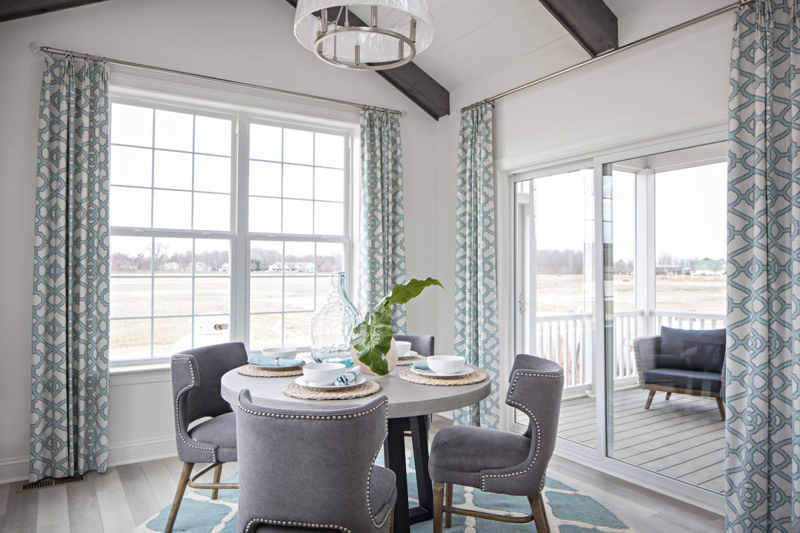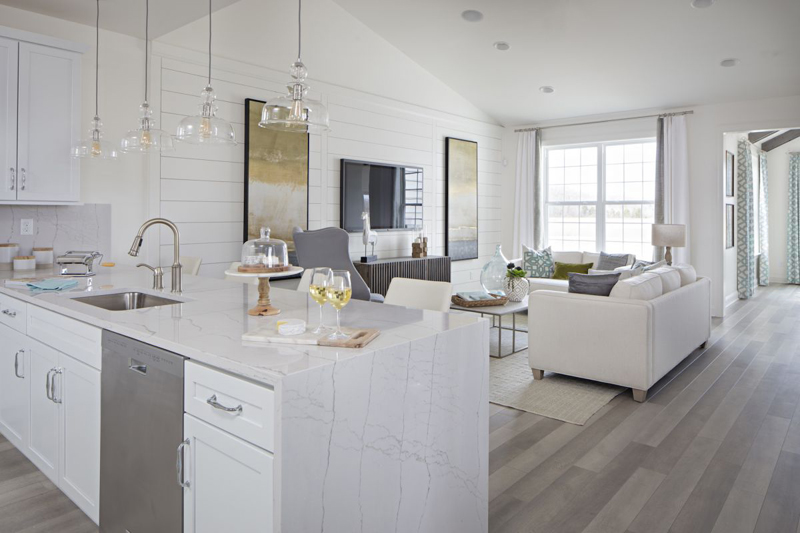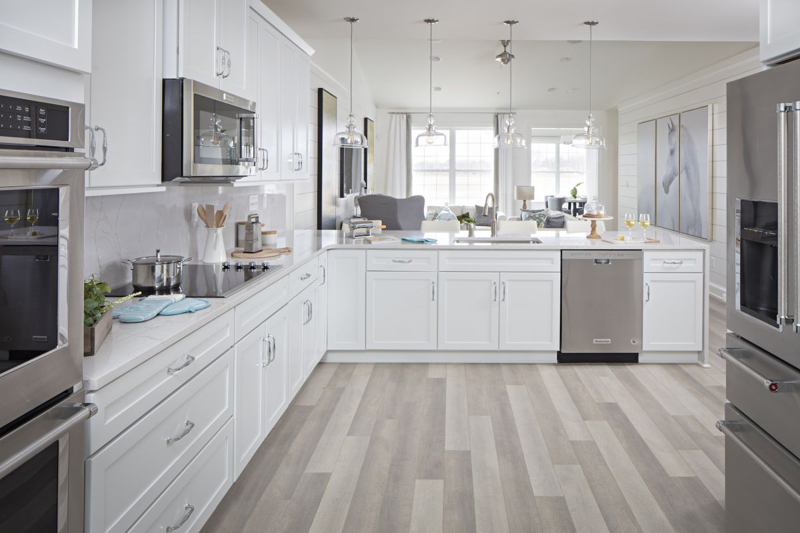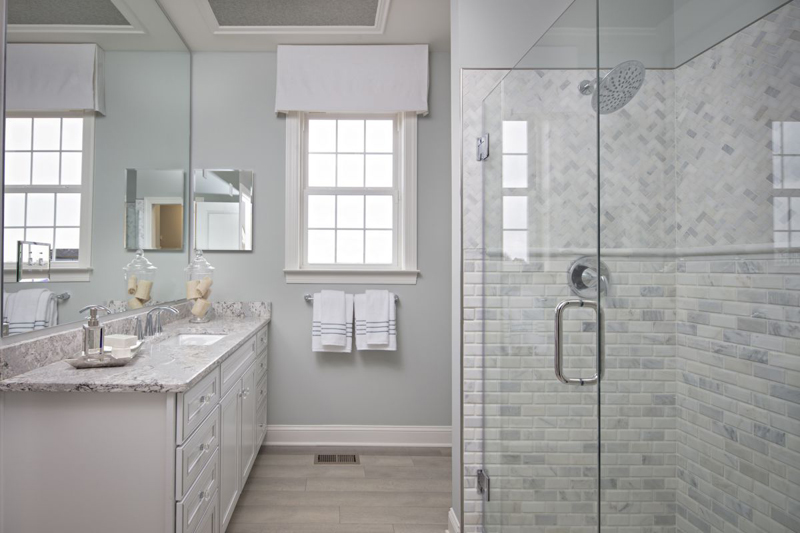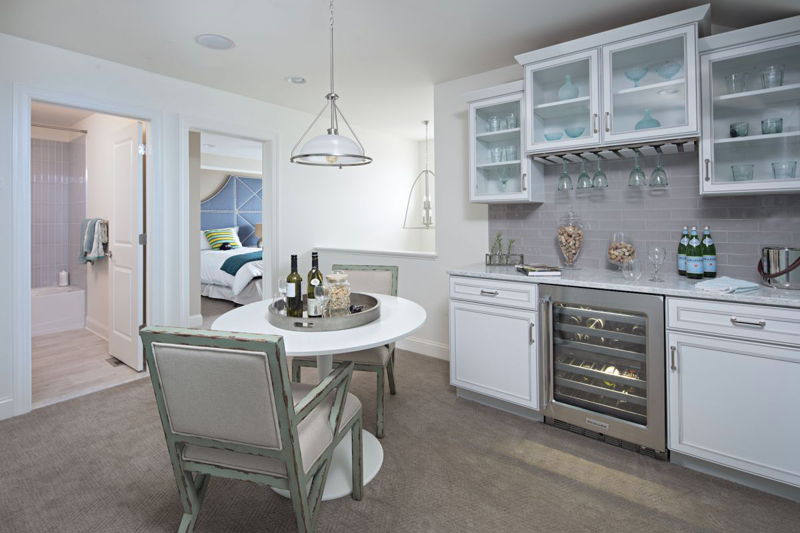 Taking serene color cues from its Eastern shore locale, this home by McKee Builders is one of the beautifully decorated model homes in Bay Bridge Cove on Kent Island, Maryland. The sunlit open floor plan feels bright and airy while details like shiplap, built-ins and exposed beams bring in the charm! The entire home feels elegant yet relaxed with gorgeous finishes all around, but my favorite area might have to be the dining nook. The wraparound benches covered in pretty pillows, cute shelves for beachy treasures and the slipcovered dining chairs are all perfection! Really loving those glass pendant lights too! You can check out the floor plan and see the other inspiring model homes here!
I'm a little bit late but wanted to share with you Mirabel's 7-month photo…I figure it's good timing anyway with Mother's Day and all! 😉 We've had a pretty rough month with a sleep regression and some teething (major crabby baby on our hands!), but are really happy that she can sit up on her own now! And boy does she love her brother more and more. Wesley makes her smile and laugh like no one else!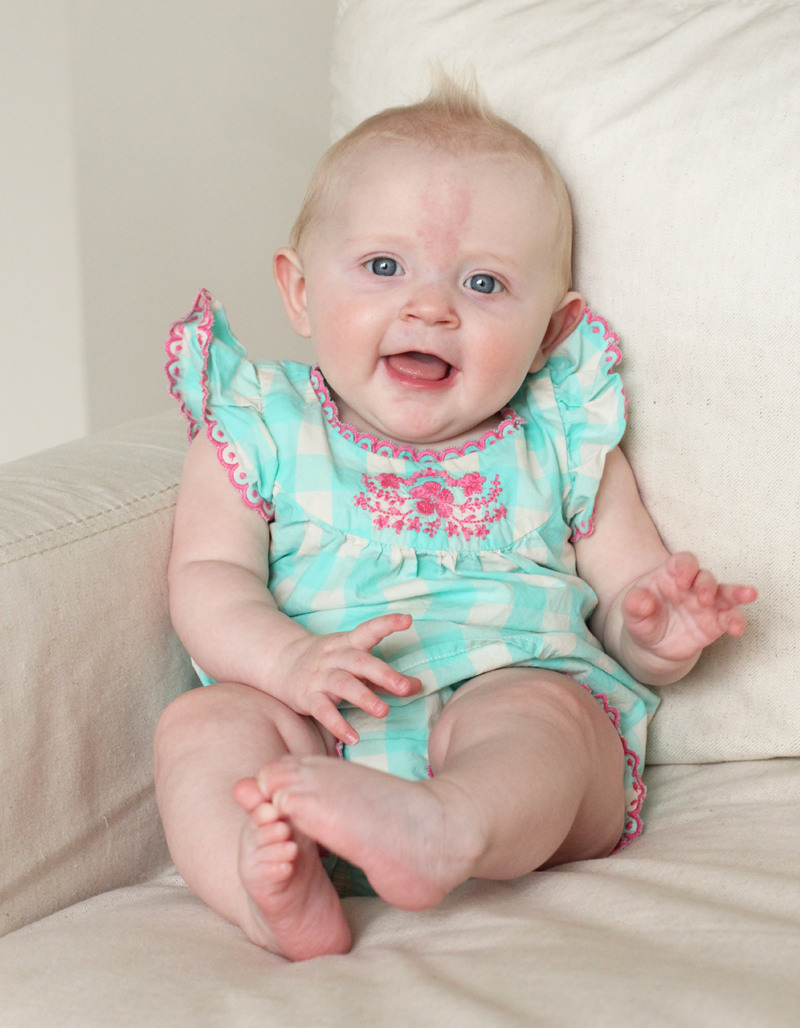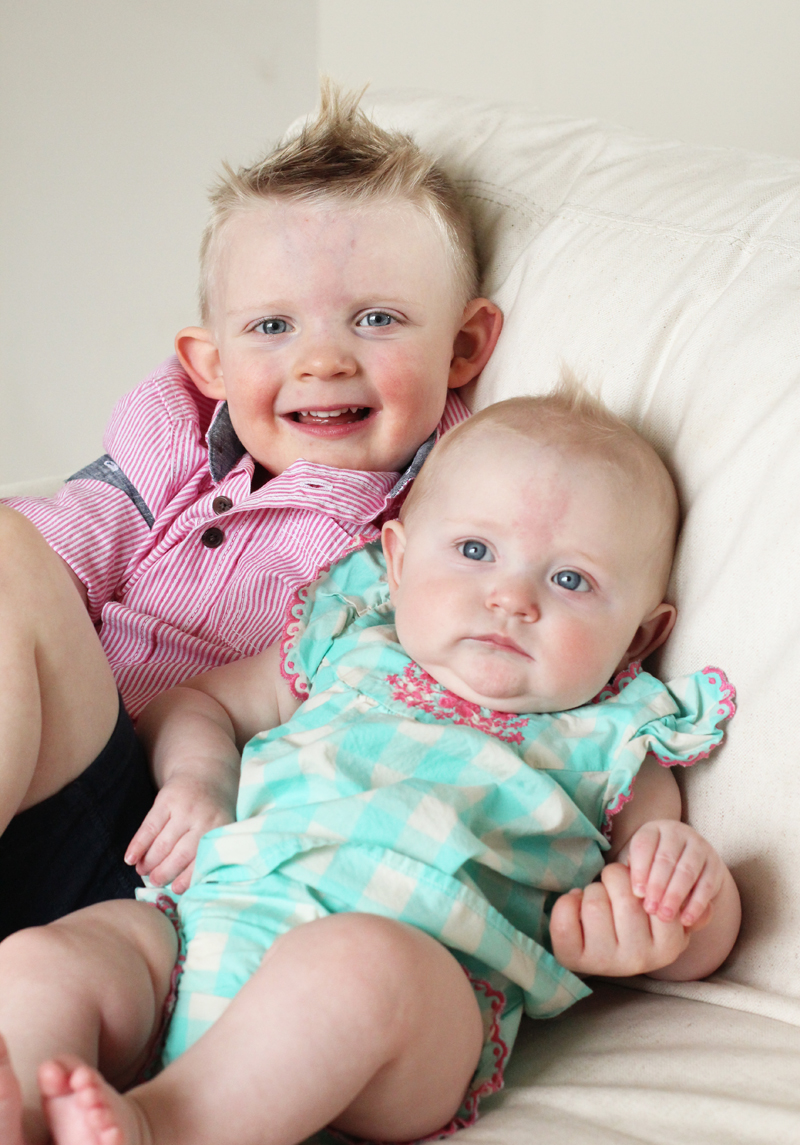 Finally a turquoise outfit…been waiting forever for it to fit her! 🙂
Happy Mother's Day weekend everyone!

Love turquoise? Visit my shopping blog Everything Turquoise…updated several times throughout the day! Check out Decor by Color for even more color-themed shopping!