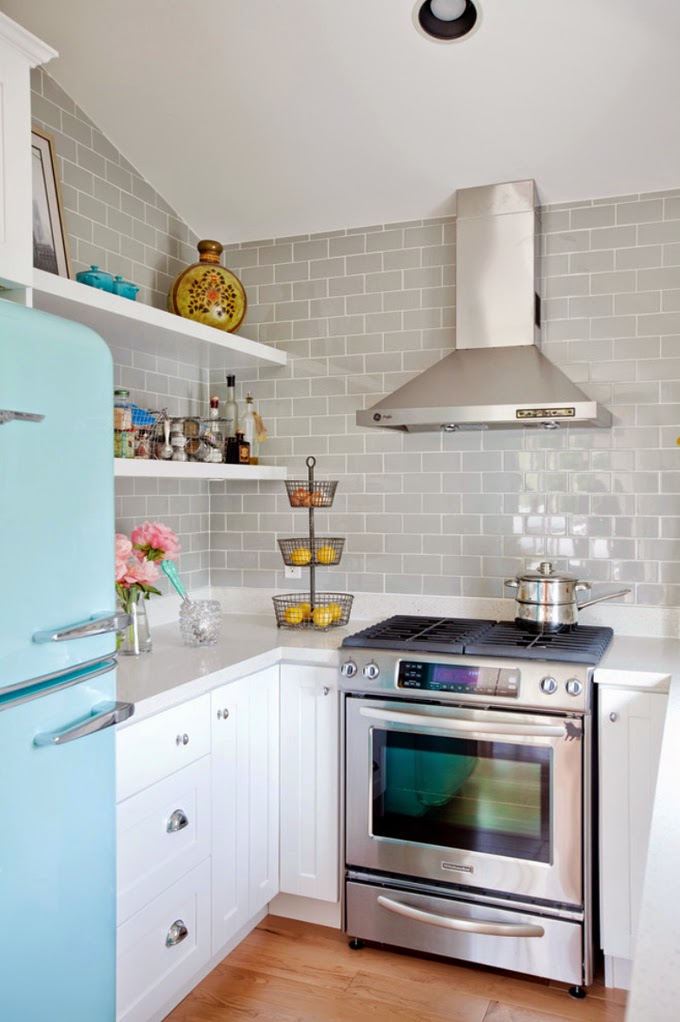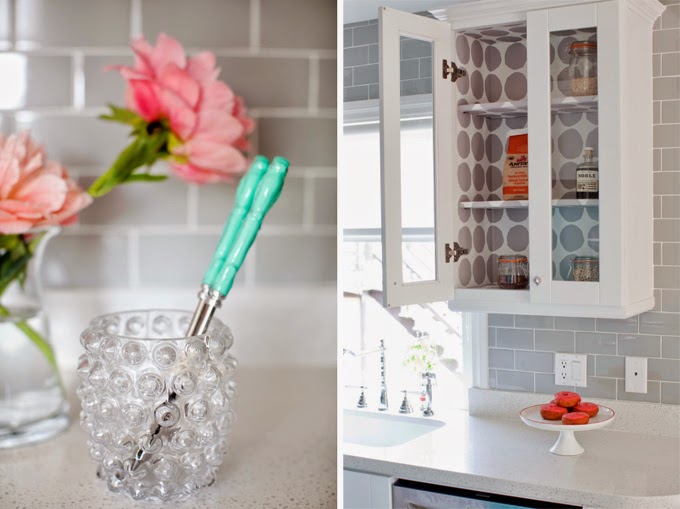 One of my ultimate dreams is to have a turquoise refrigerator! Vancouver's The Cross Design used a gorgeous vintage-inspired Northstar from Elmira Stove Works in this kitchen photographed by Janis Nicolay and it's totally drool-inducing! Looks so great with that grey subway tile! And I love the fun polka dot wallpaper in the cabinets! Next to turquoise, pink is my favorite color….you'll see exactly why I'm loving the rest of the home when you finish your tour here! And why this other project from The Cross is one my all-time favorites homes!
For photos of lots more turquoise appliances, go here!
Have a great weekend!! 🙂
Love turquoise? Visit my shopping blog Everything Turquoise…updated several times throughout the day! Check out Decor by Color for even more color-themed shopping!