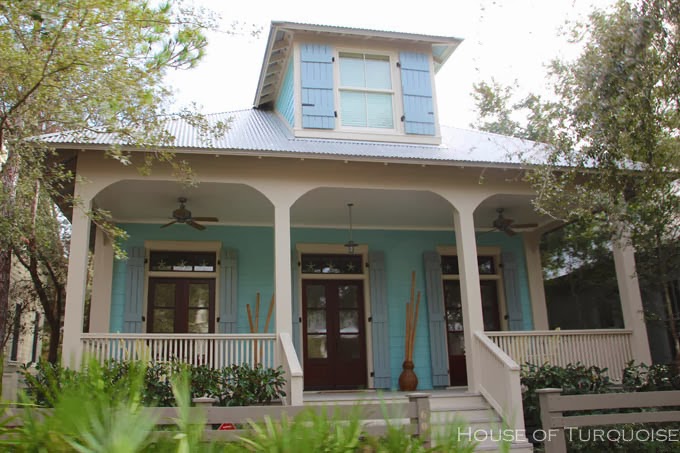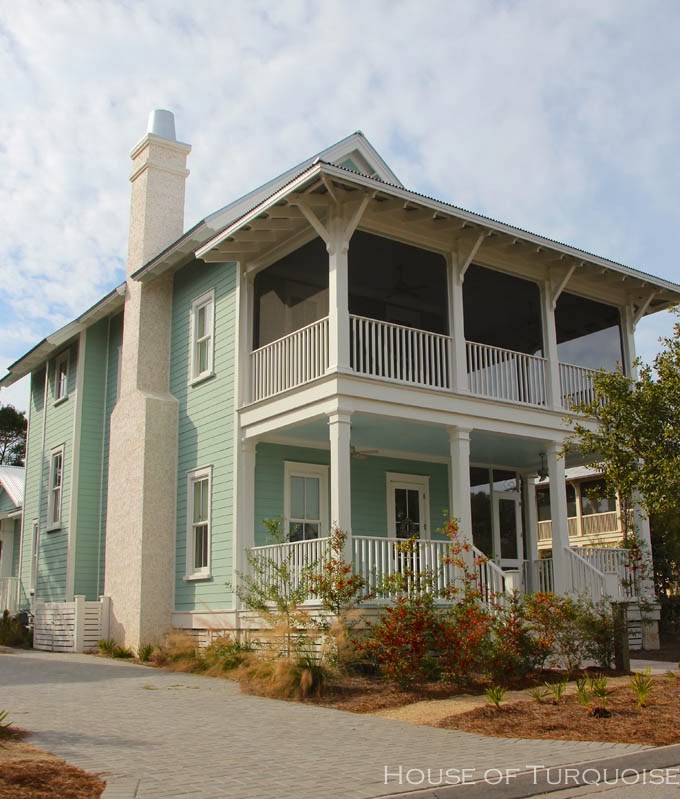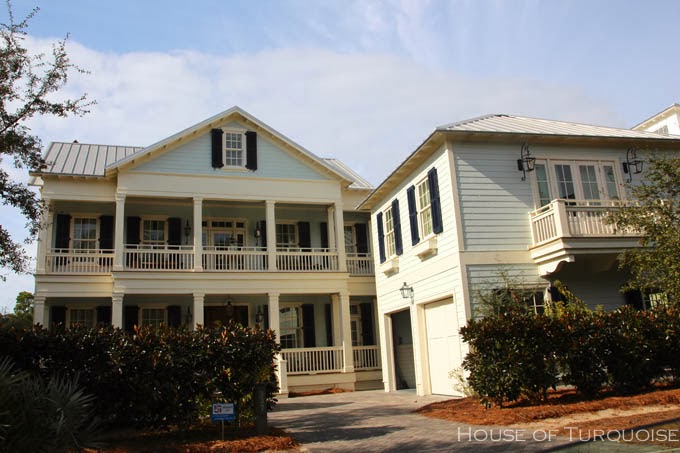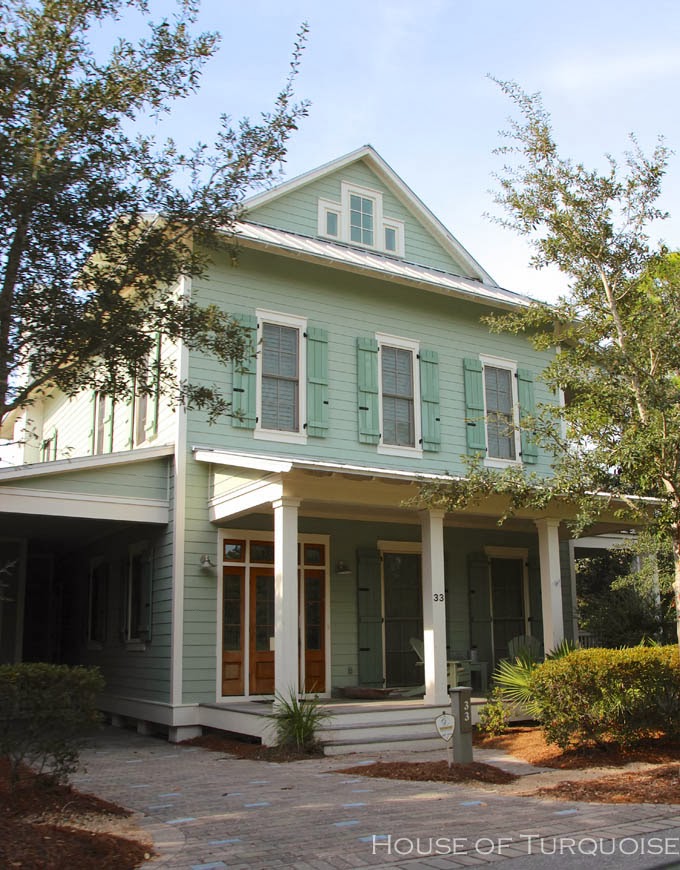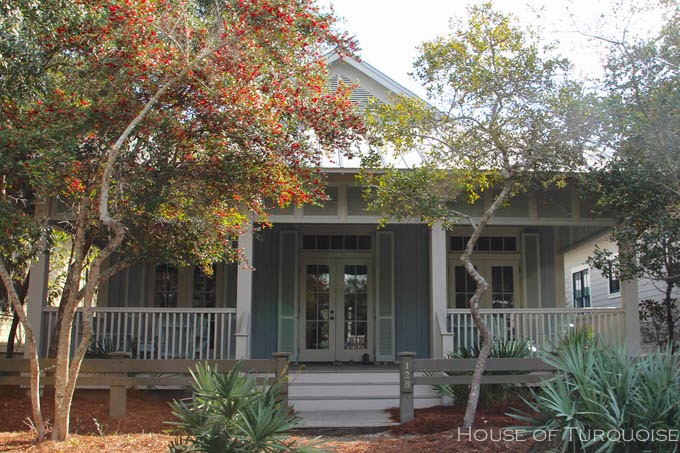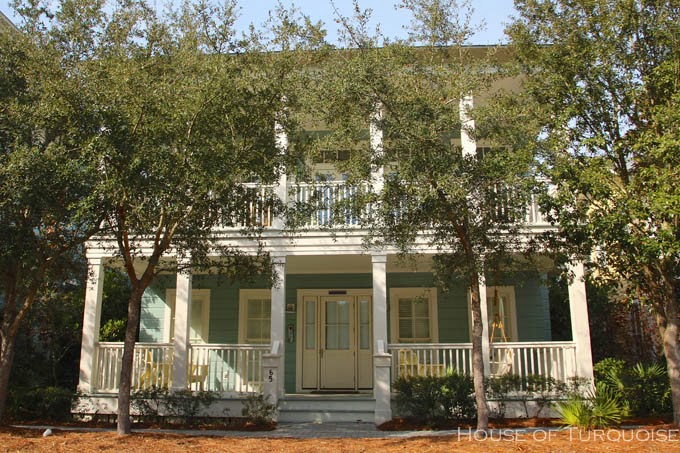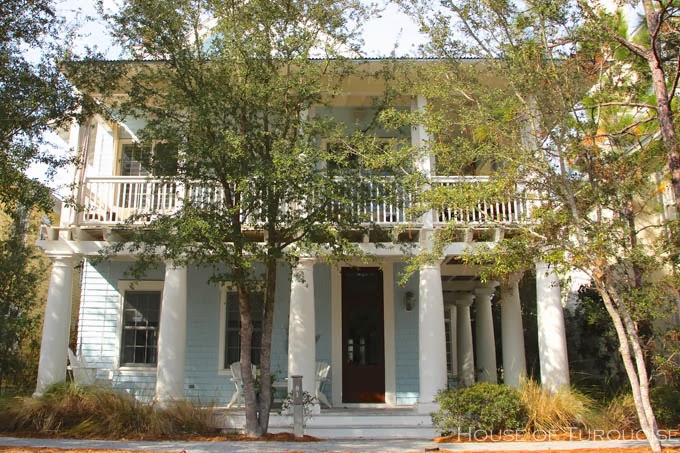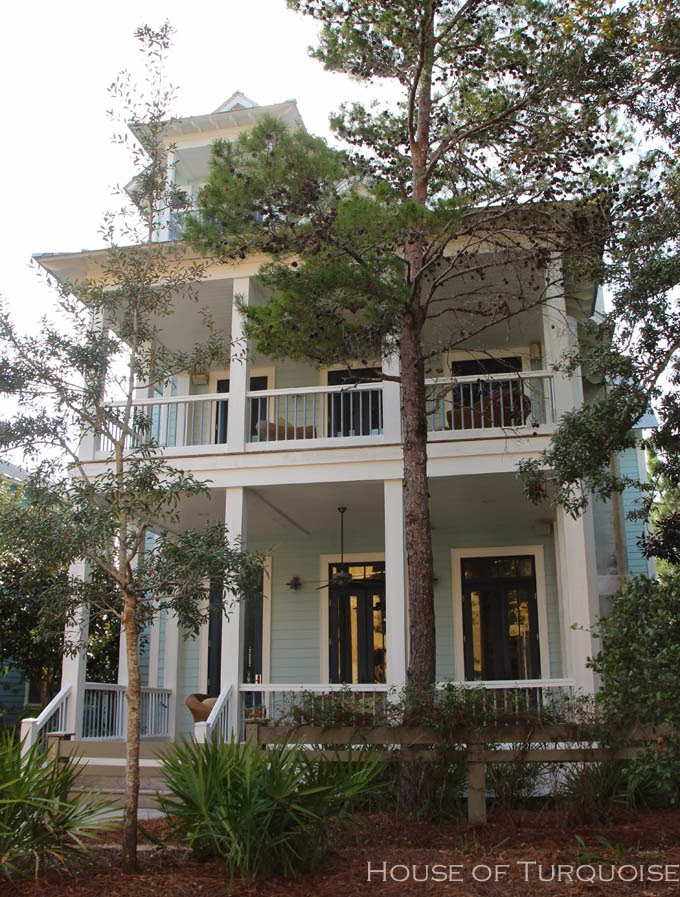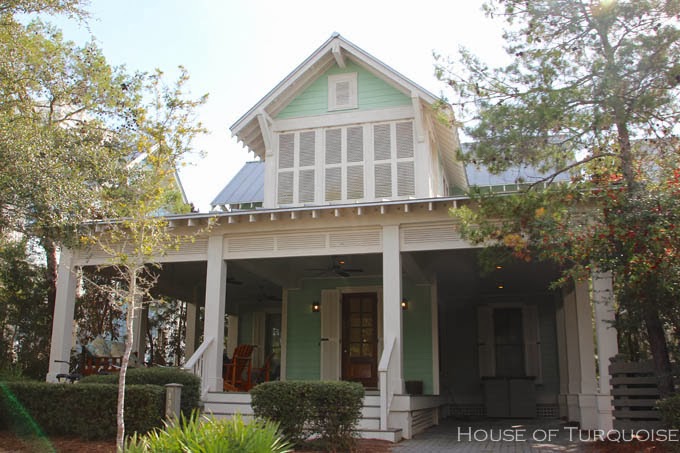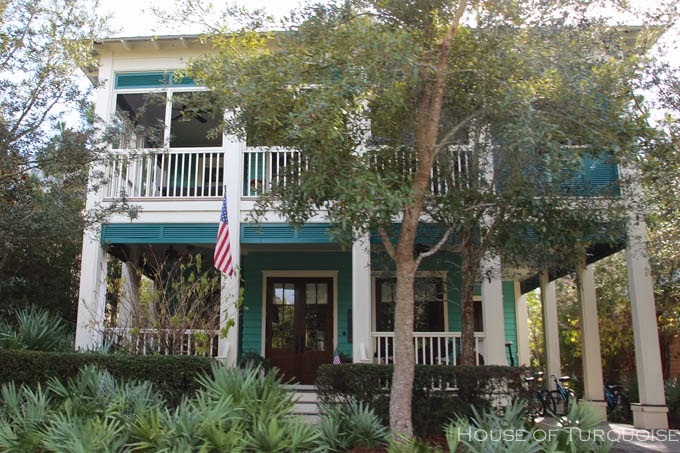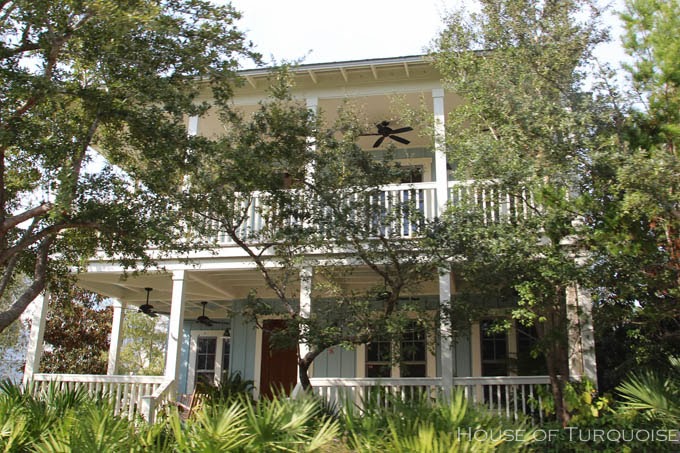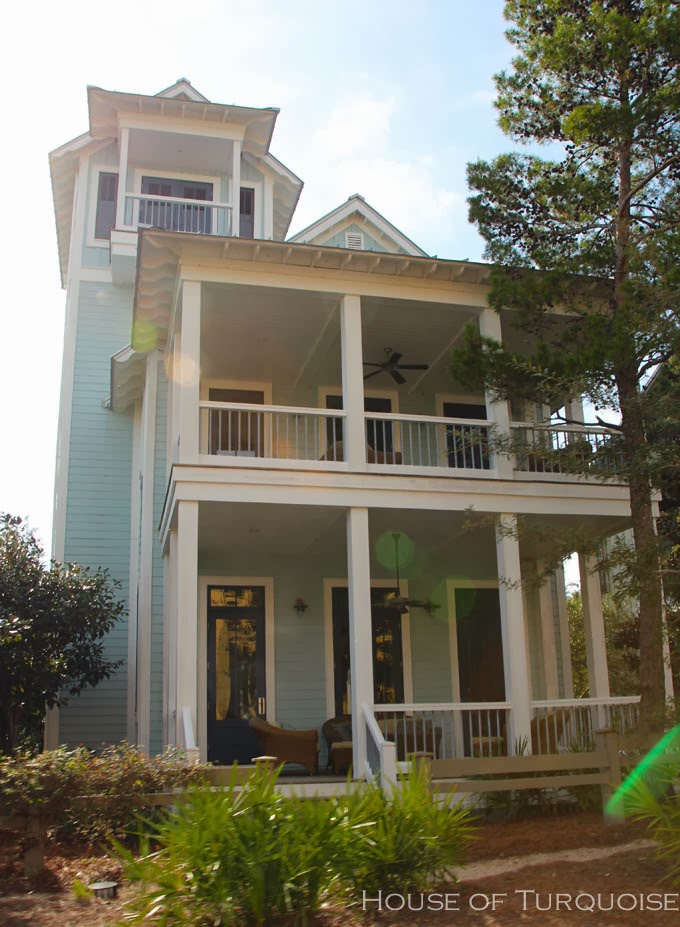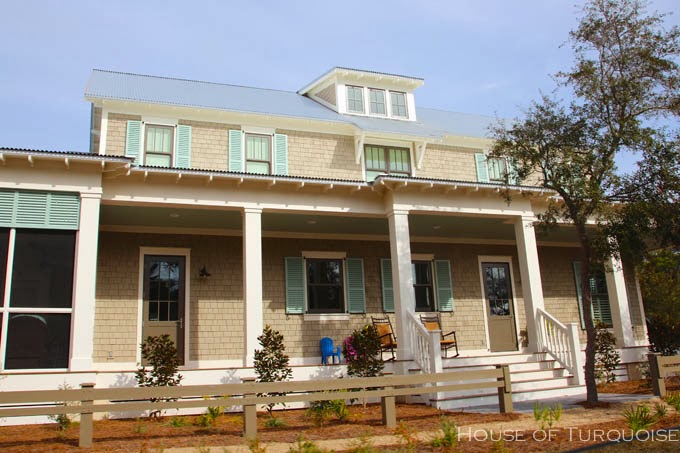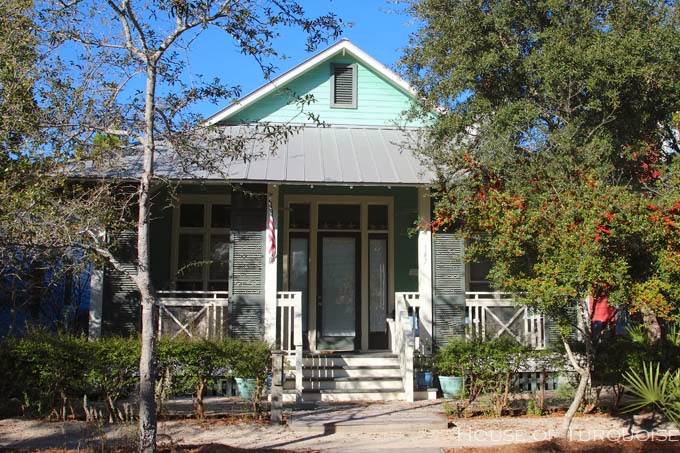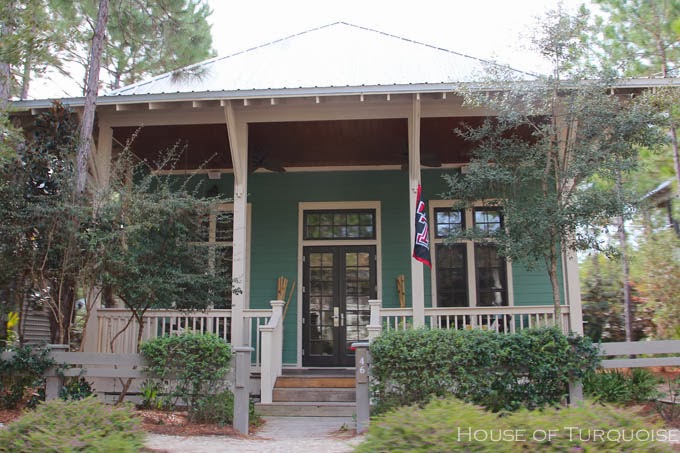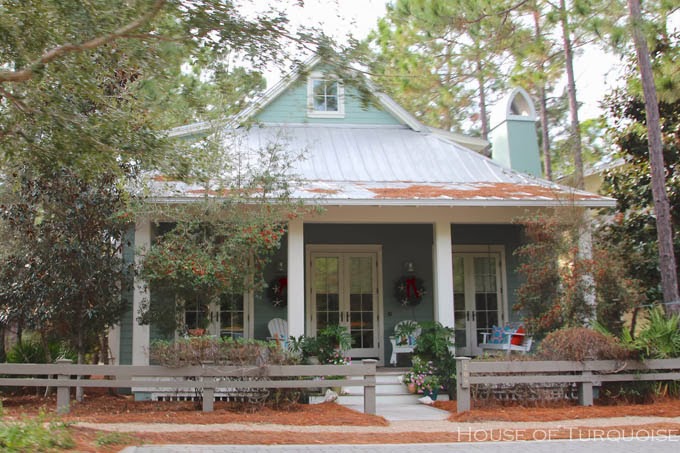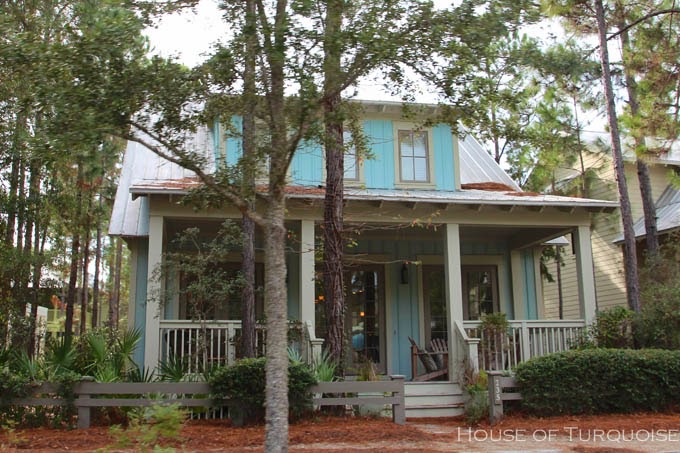 If there was one place I was dying to see on our recent trip to the 30A area of Florida, it was WaterColor. (How could I resist a community named WaterColor?!) You know how in some neighborhoods you have a favorite house, that one dream home you love to drive by? Yeah…that was like every single home in WaterColor. Seriously amazing homes! And all with tons of Southern/Lowcountry character with their big, inviting front porches! It wasn't just the houses either, there were a lot of really pretty green areas too (almost half of WaterColor's 499 acres is set aside for open space and preservation). And as you can see, the houses all seem to be perfectly nestled into the native landscape! SO beautiful!
If you want to see the inside of some WaterColor homes, check out my favorites here, here, here and here! And in case you missed it, check out my post about Seaside, the community next door to WaterColor and where we stayed during our vacation. Stay tuned for pics of our place too!
Before I sign off, thought I'd give you guys a little update on Wesley! The happy little man turned 5 months old this week…I can hardly believe how big he's getting–17 pounds already!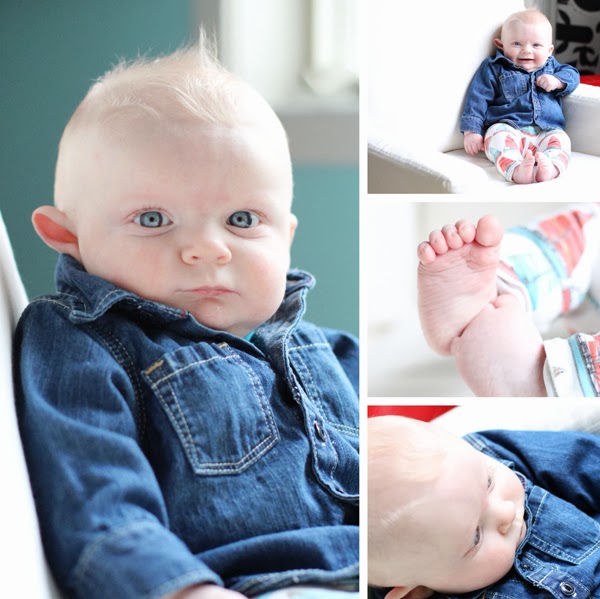 Those eyes melt my heart!!!
Happy weekend everyone! Try and stay warm out there!
Love turquoise? Visit my shopping blog Everything Turquoise…updated several times throughout the day! Check out Decor by Color for even more color-themed shopping!