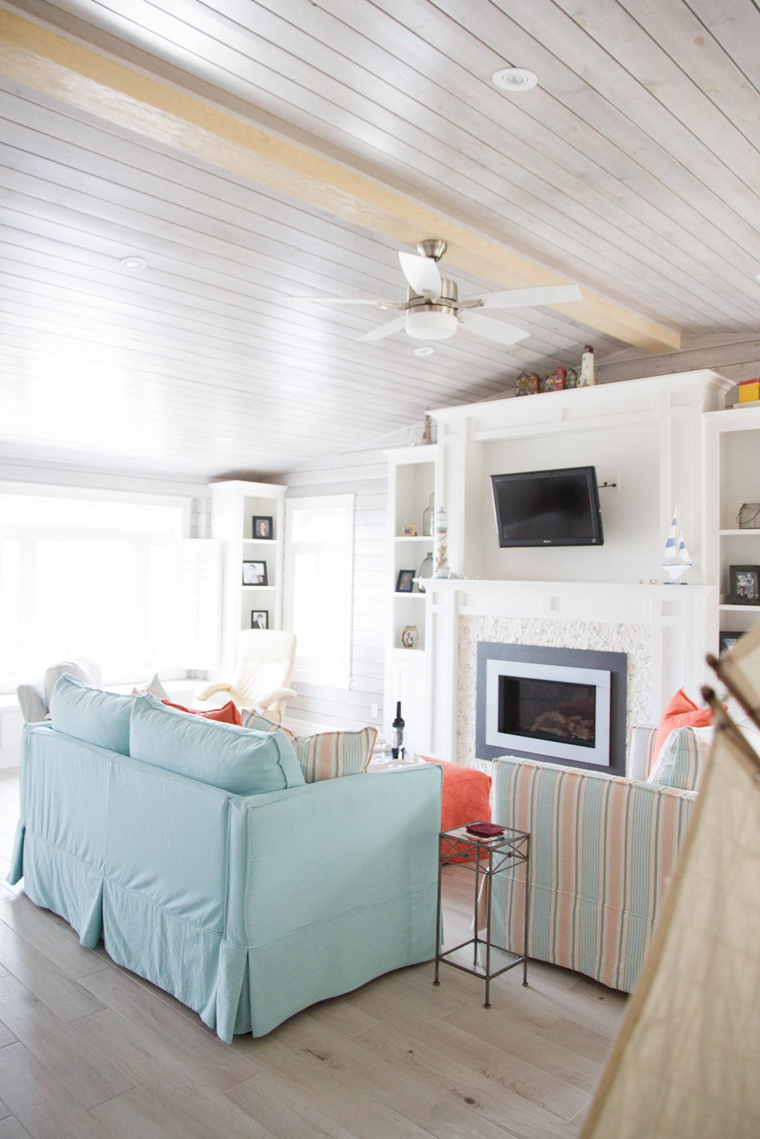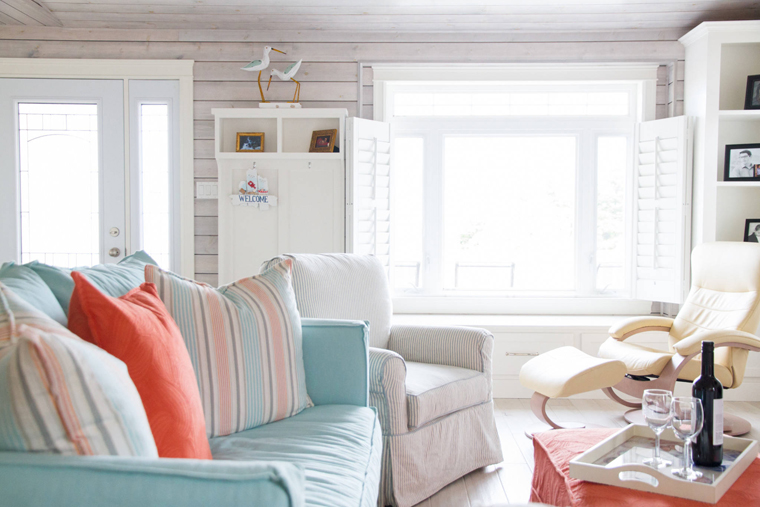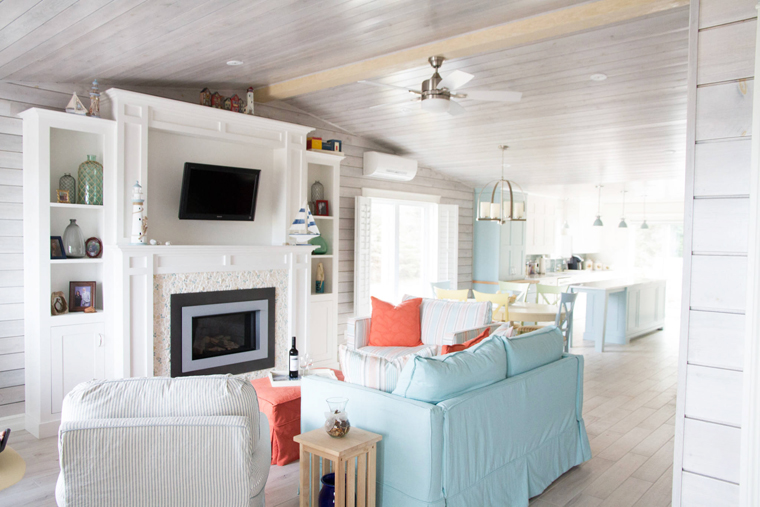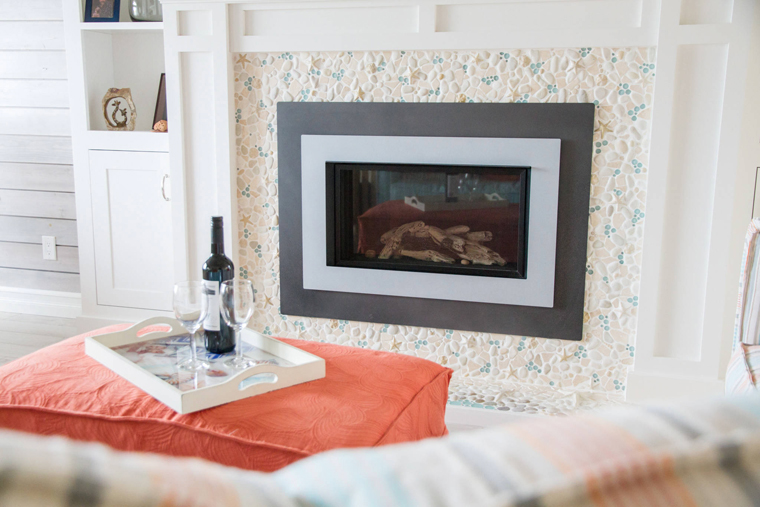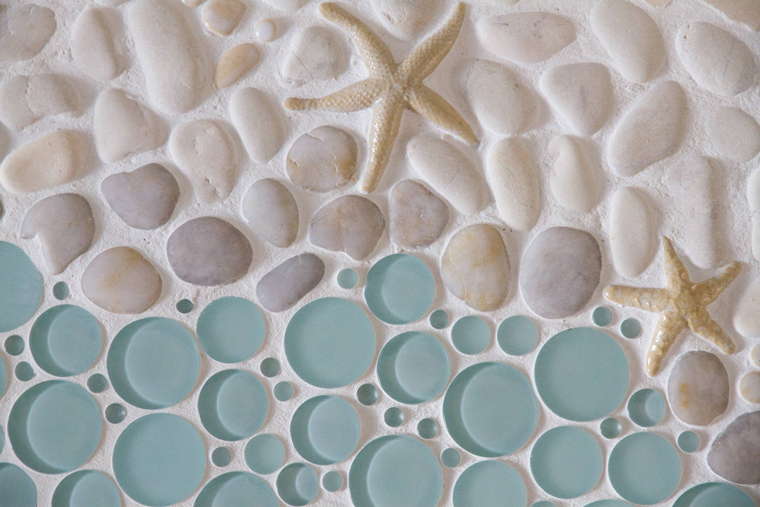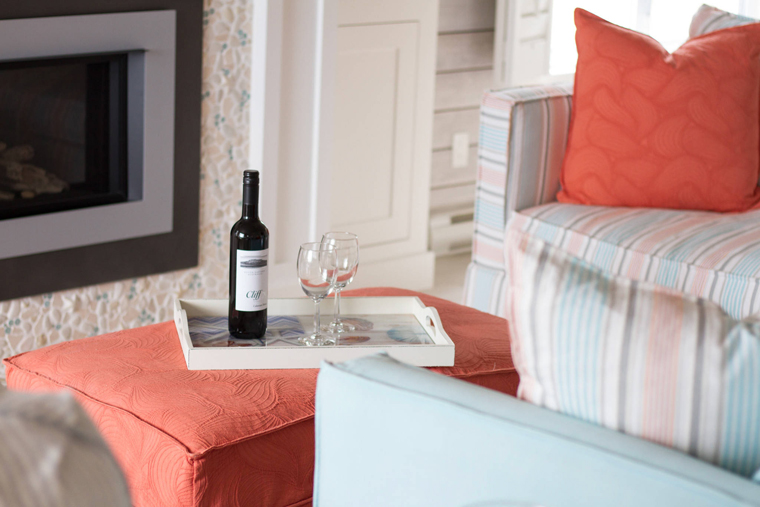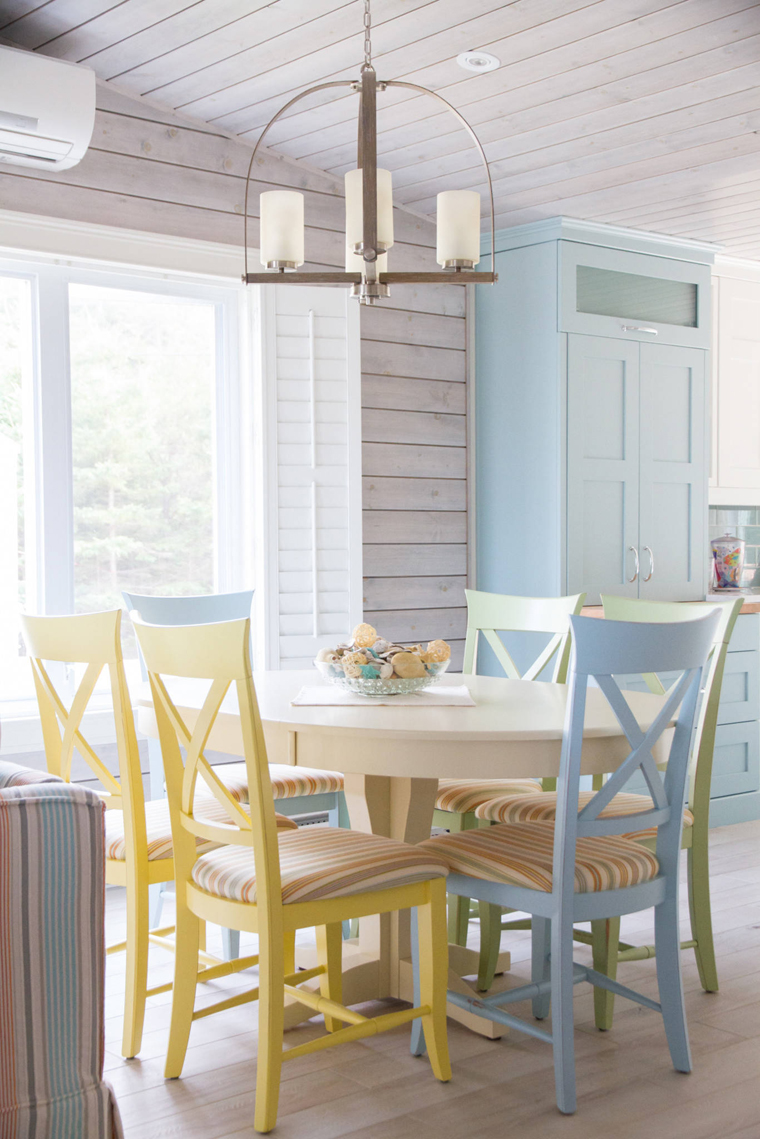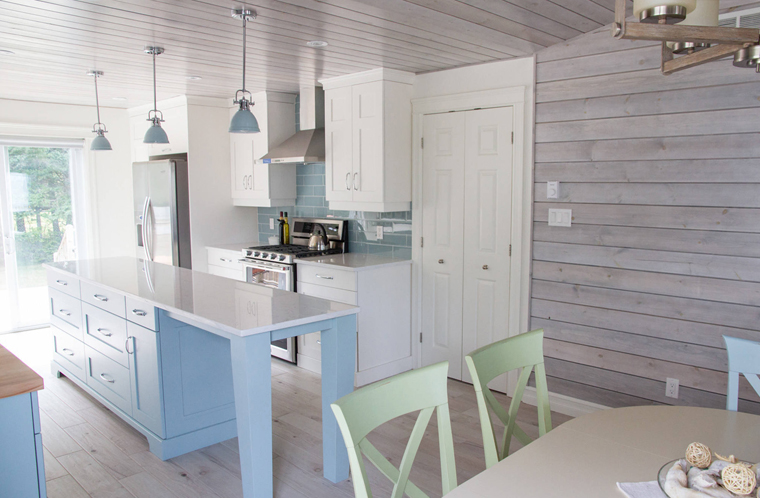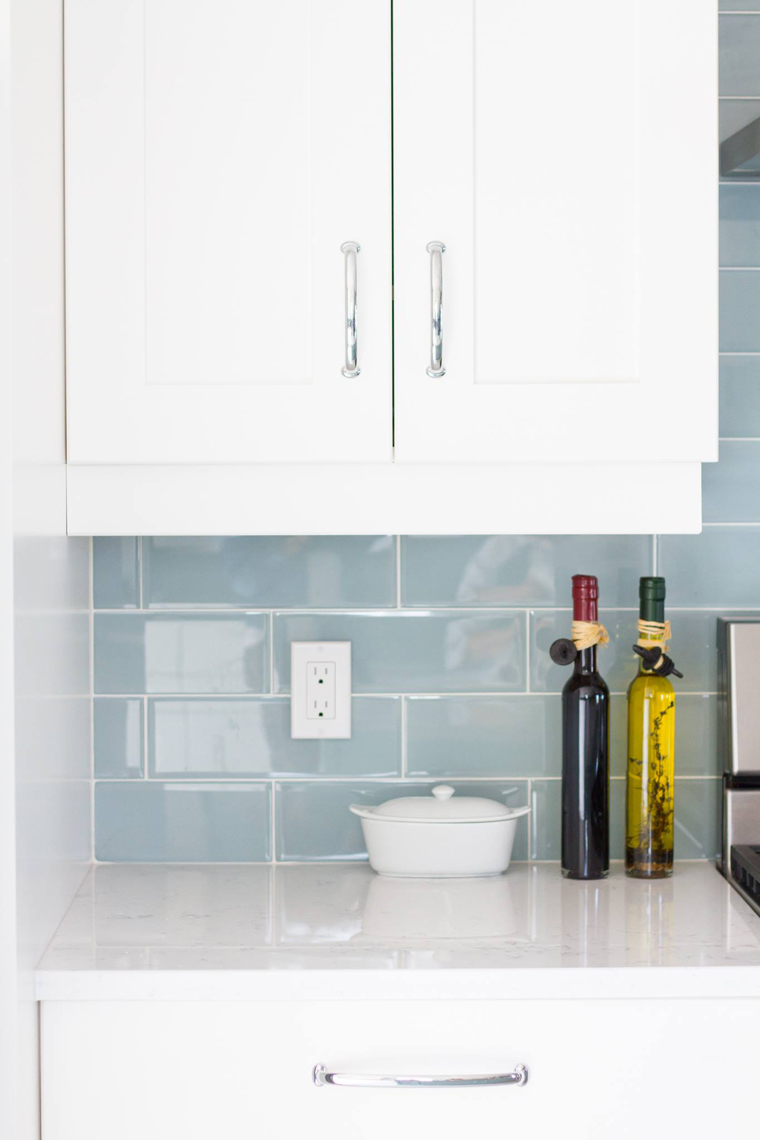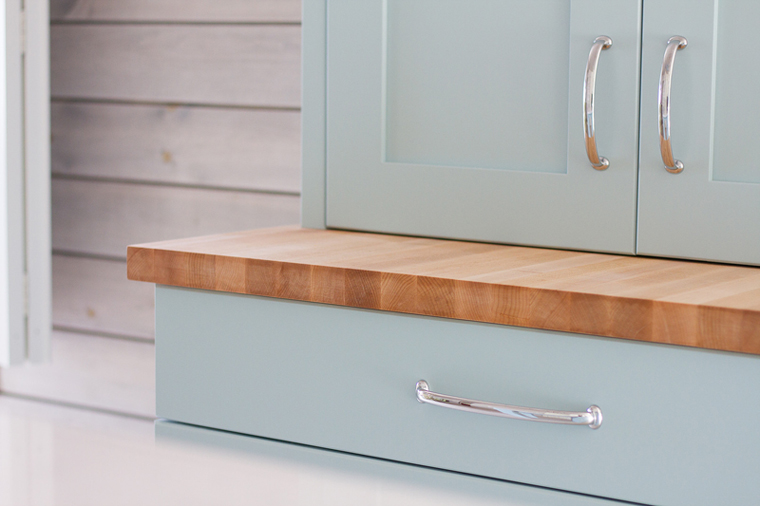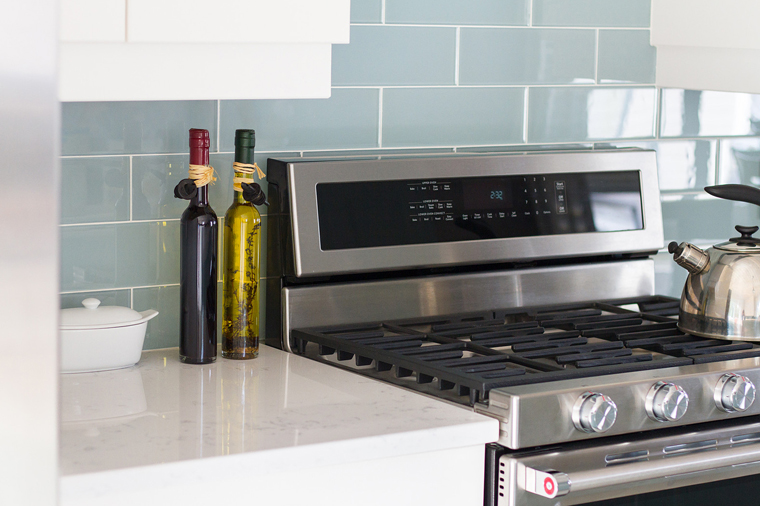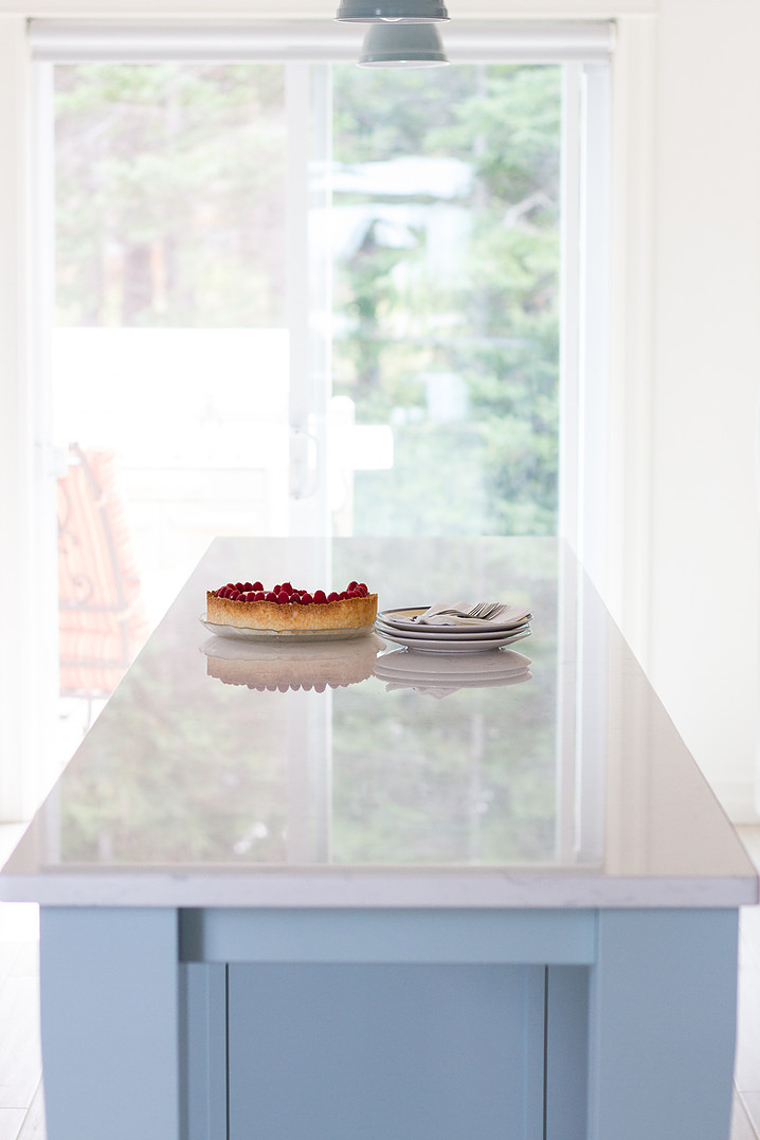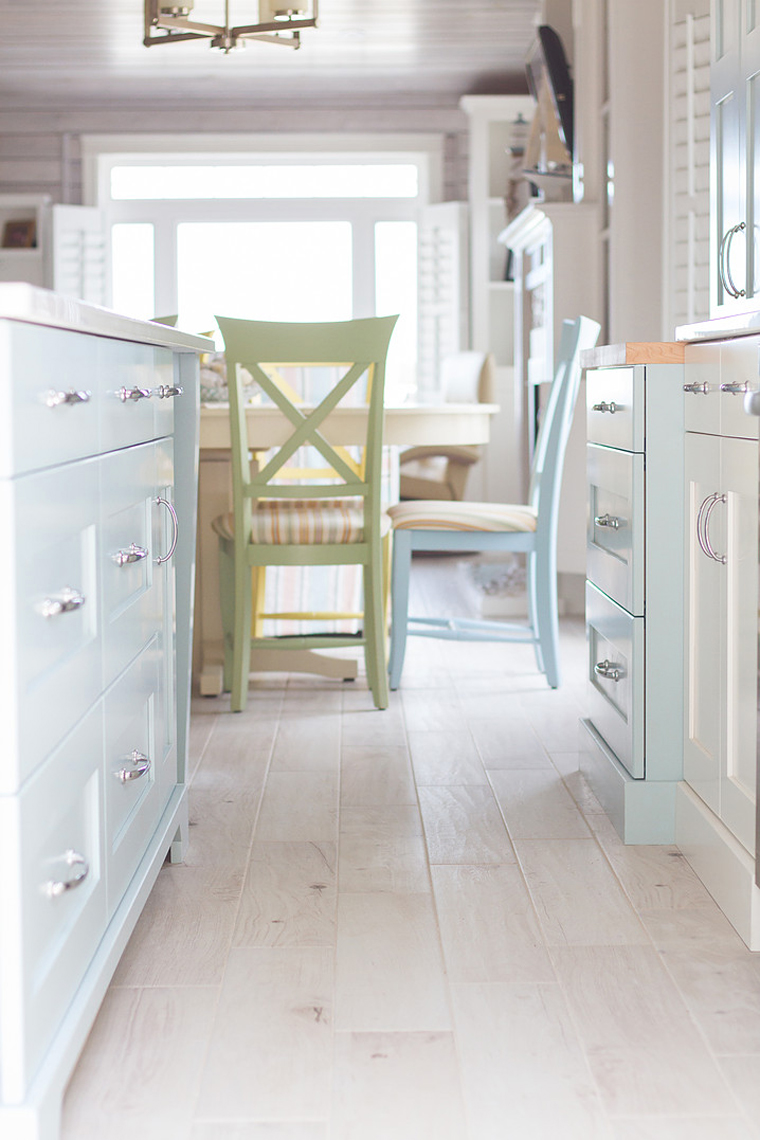 Osez Interiors by Dominique Fournier just made my day! Half of our household has been sick and cranky all week and this delightful cottage provided just the mental getaway I needed right now! Captured by photographer Tia Fennelly, the dreamy home in New Brunswick, Canada embraces its waterfront location in all the right ways. The wood look porcelain tile flooring and custom stained shiplap are the perfect beachy backdrop for the fresh coastal hues. We definitely need to discuss the gorgeous fireplace surround…the custom mosaic tile is a work of art! Over in the kitchen I just love the dual cabinet colors, glass tile backsplash and colorful dining chairs. And the comfy slipcovered pieces in the family room too! You guys will love the master bathroom in this home–see that as well as many more inspiring projects by Dominique Fournier here!
I can't believe it, but it's almost been three weeks since Mirabel turned one! What a year. She's now walking, climbing up the stairs, even talking a little bit! Unfortunately she had a bit of a cold on her big day, I couldn't even get a smile out of her for her "official" 12-month photo…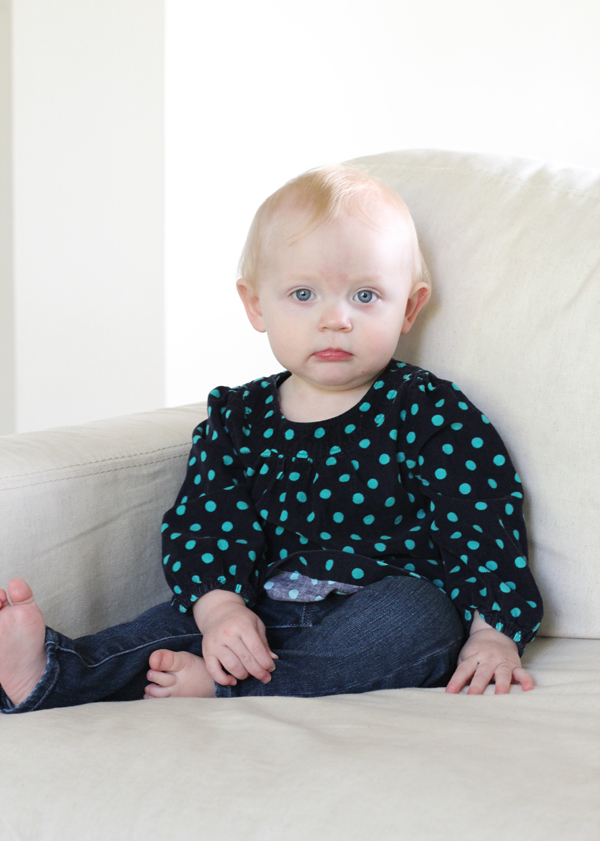 …until Wesley sat with her! 🙂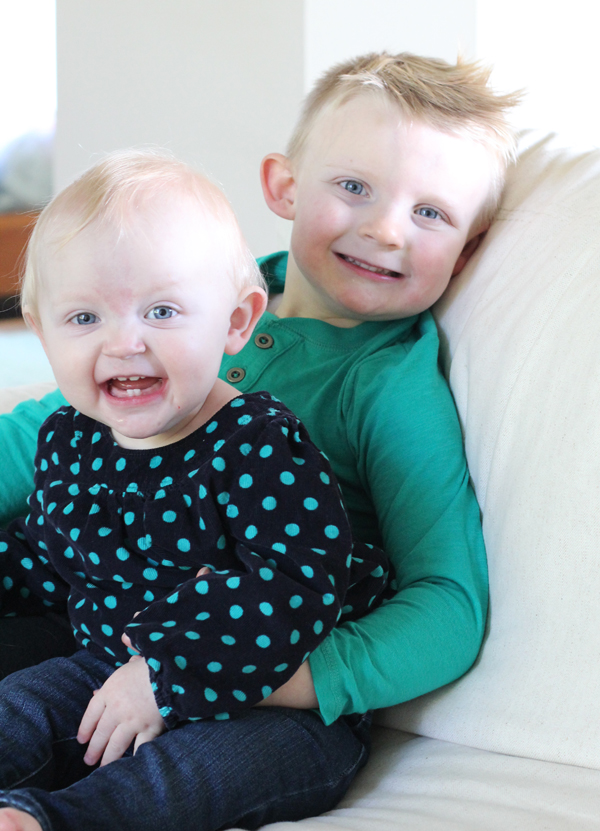 Have a great weekend everyone!!

Love turquoise? Visit my shopping blog Everything Turquoise…updated several times throughout the day! Check out Decor by Color for even more color-themed shopping!