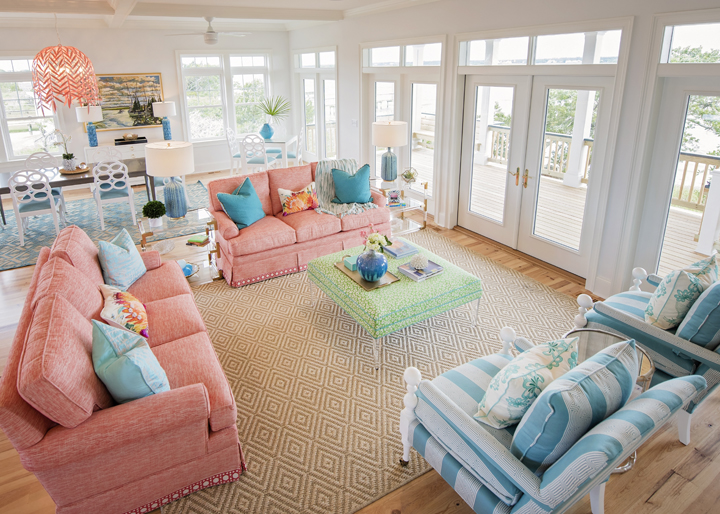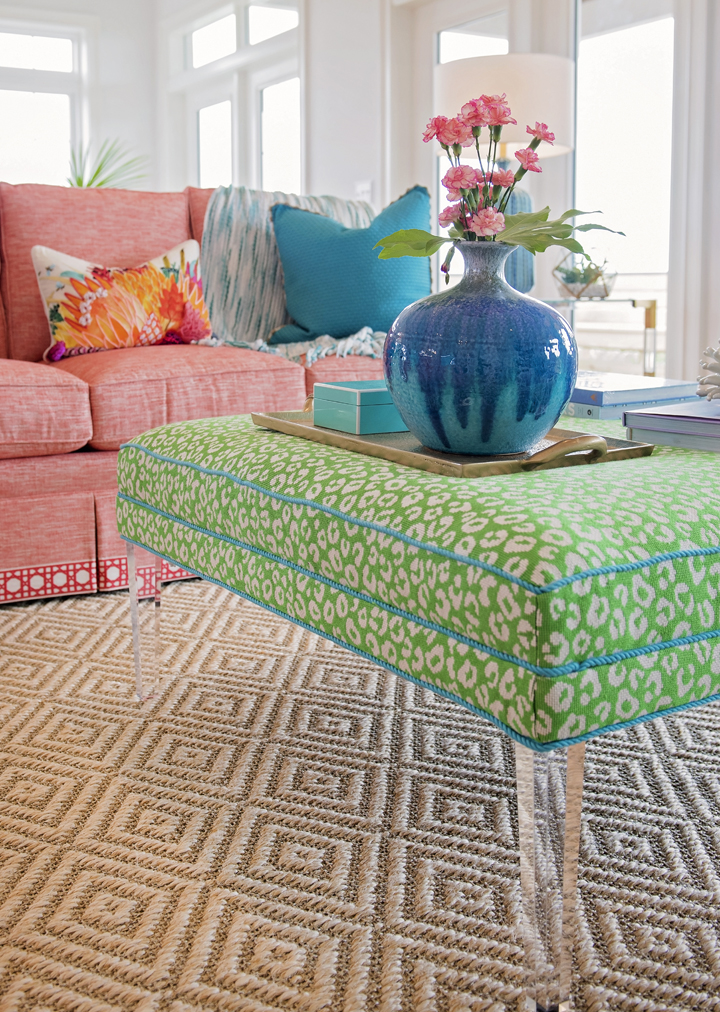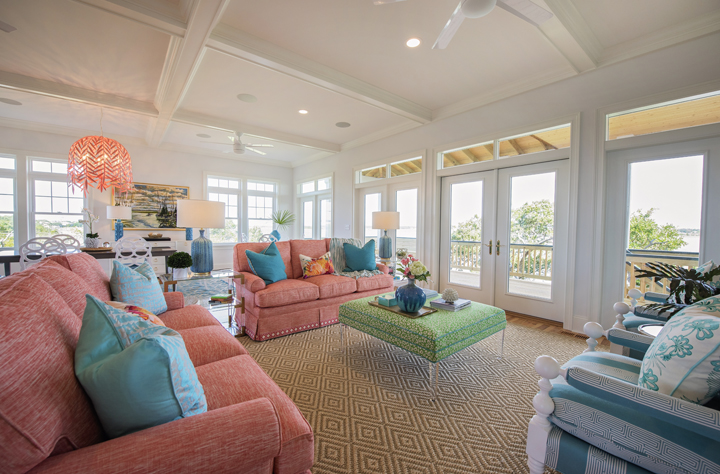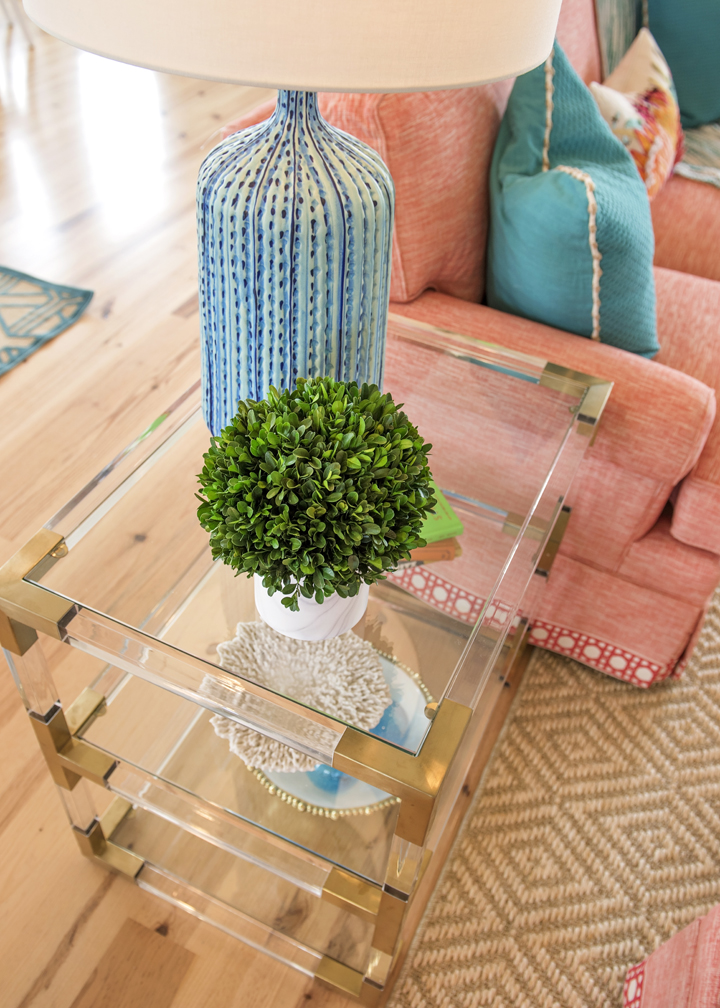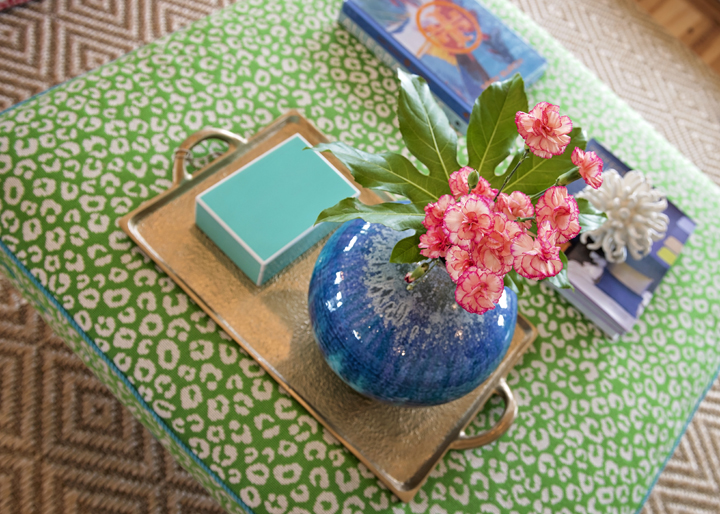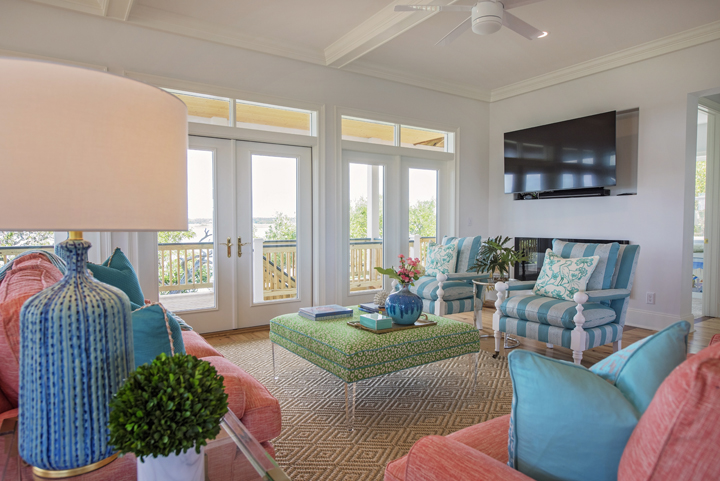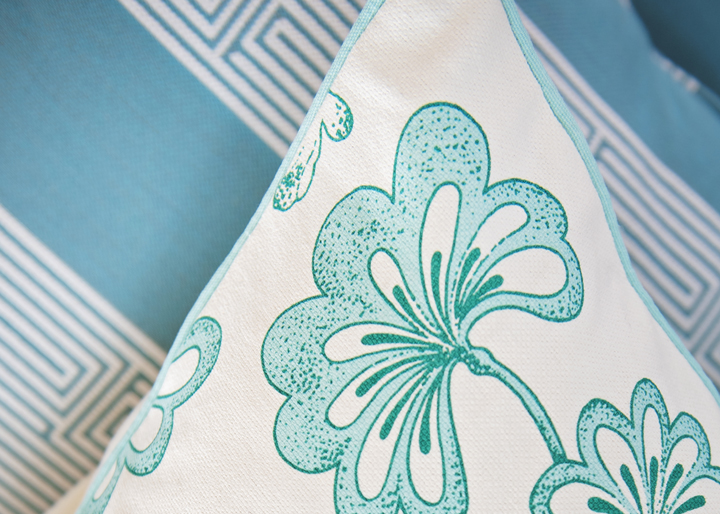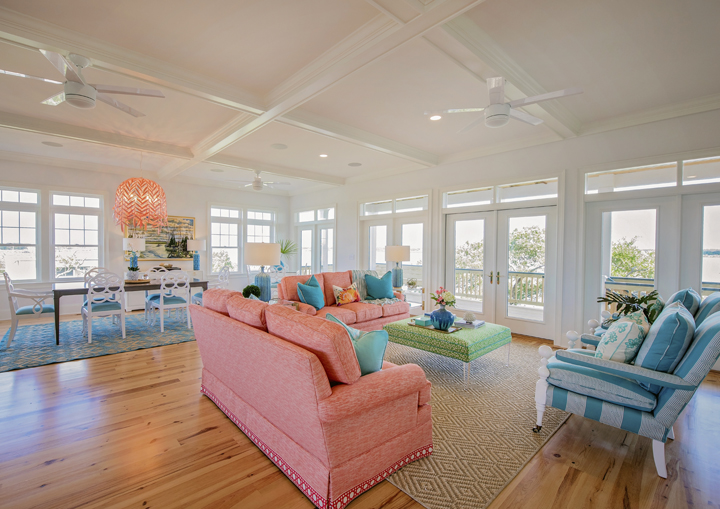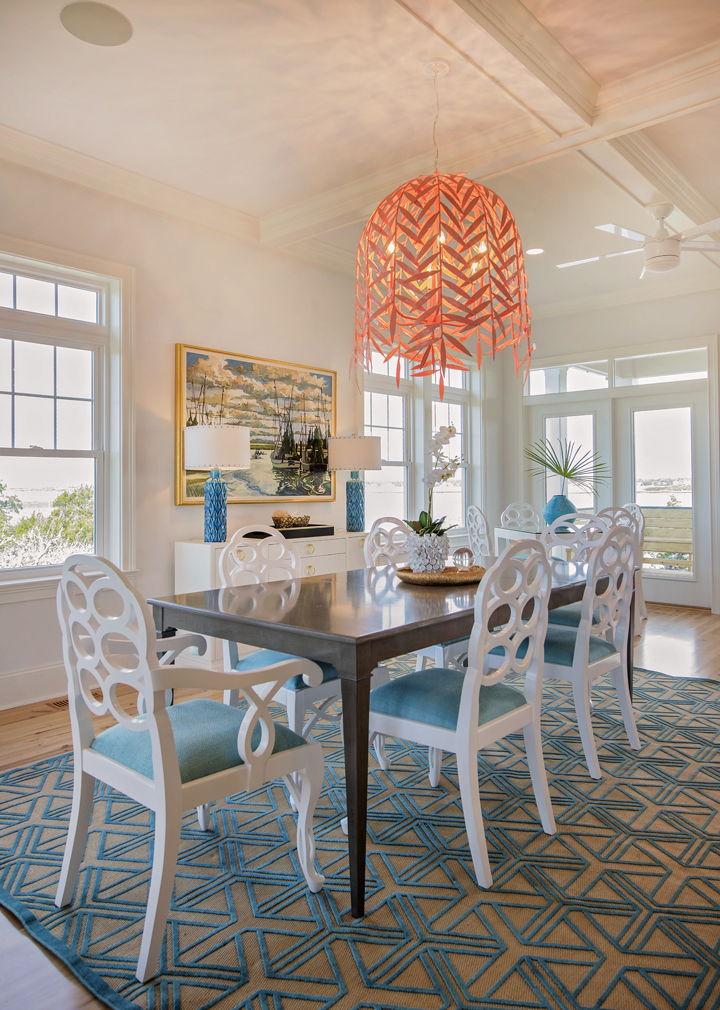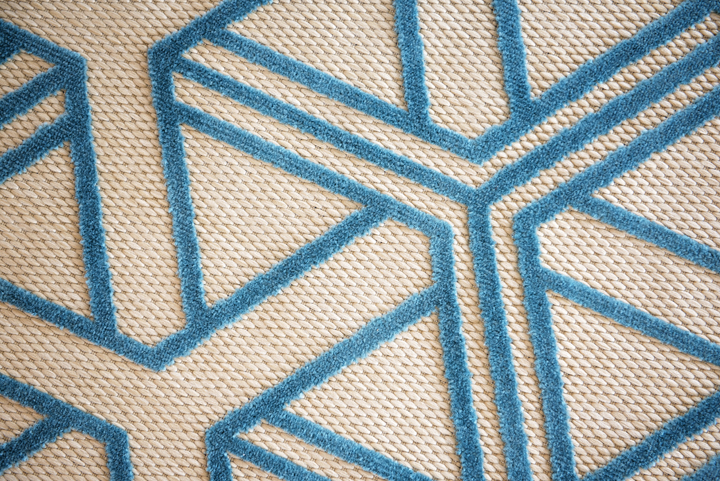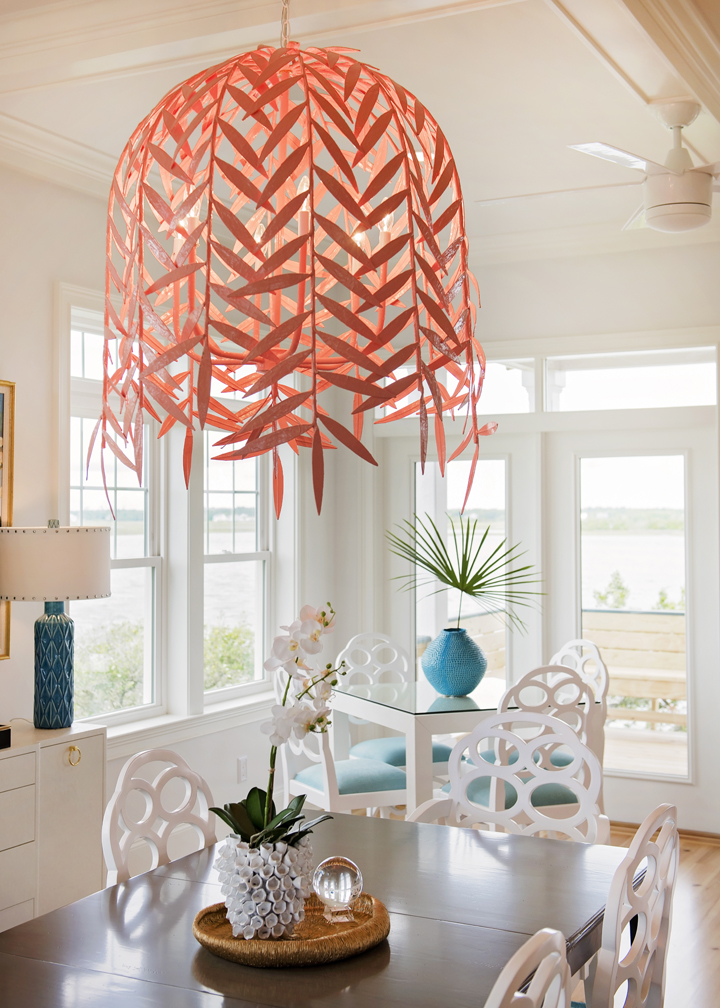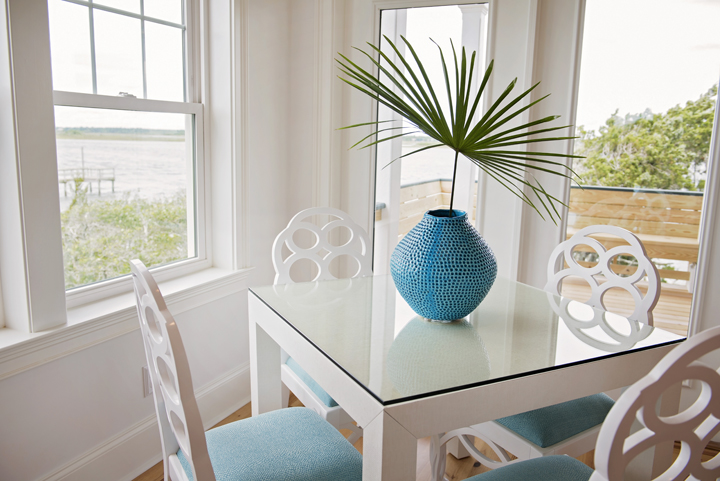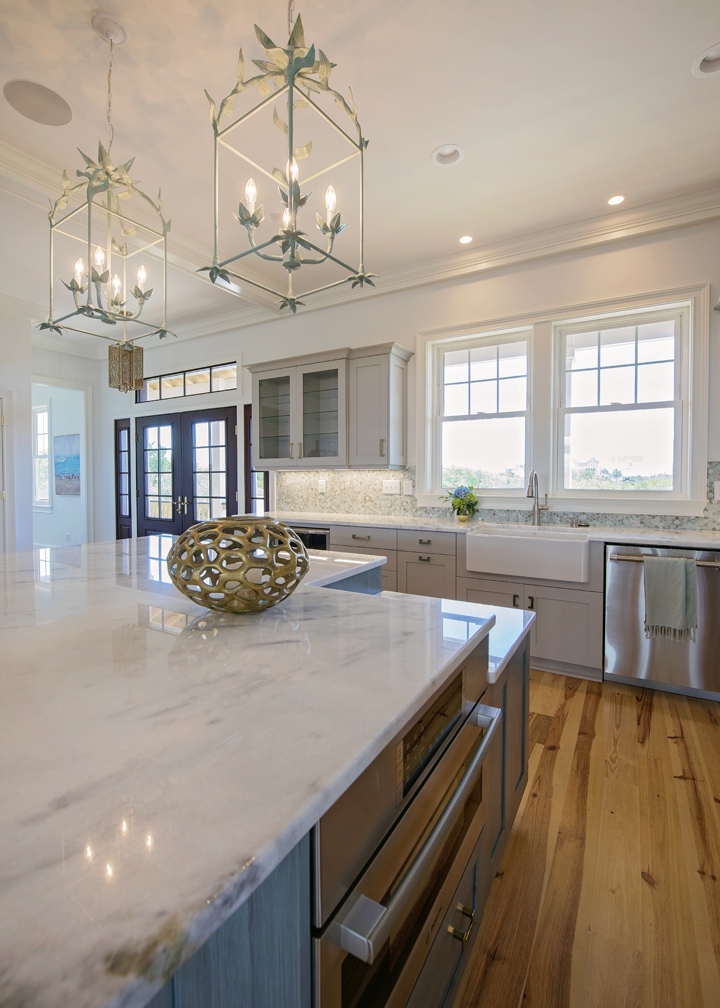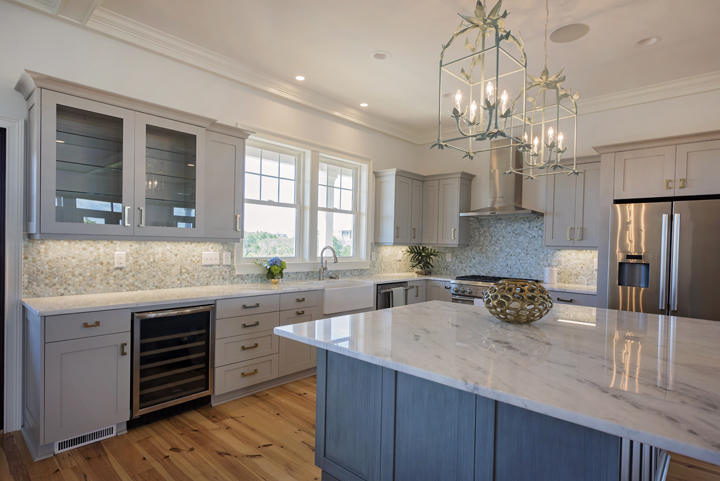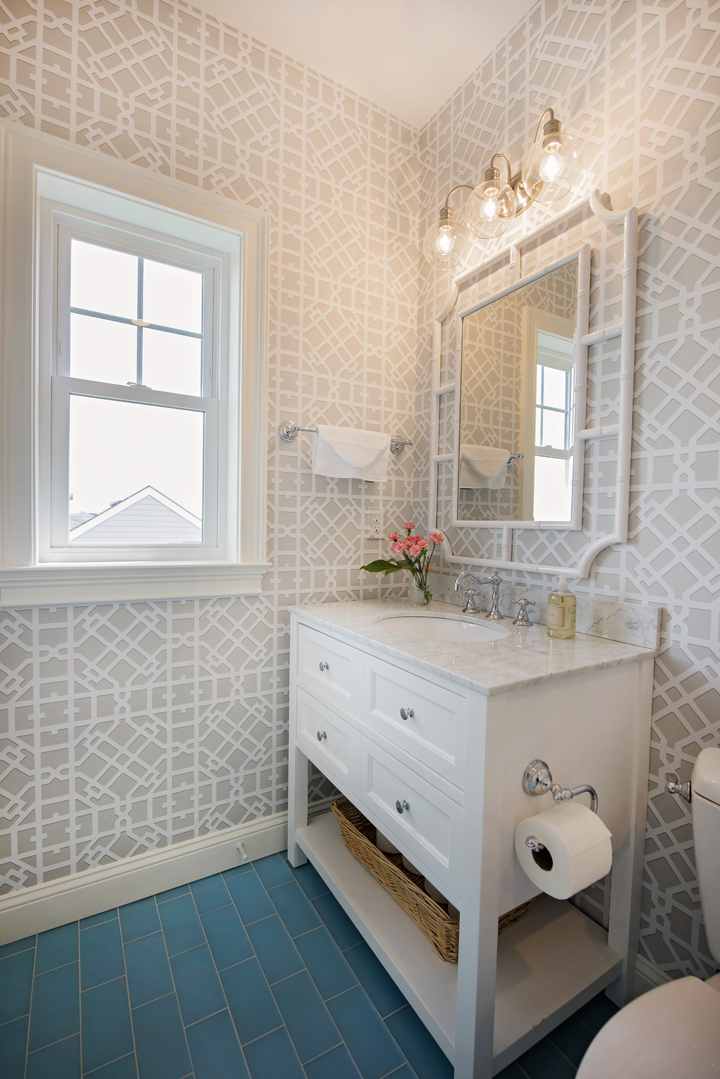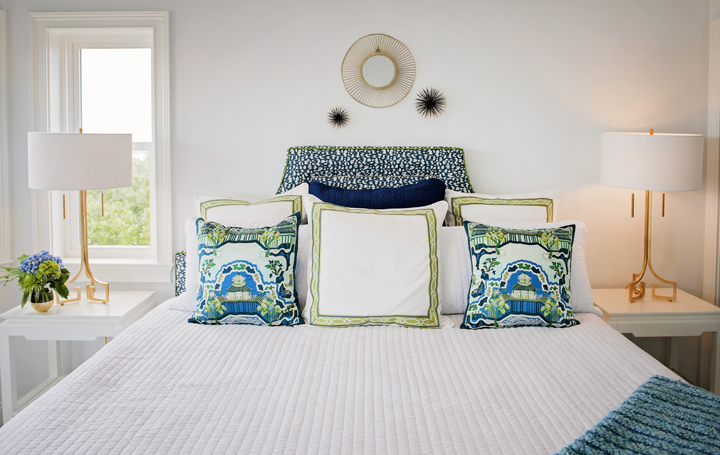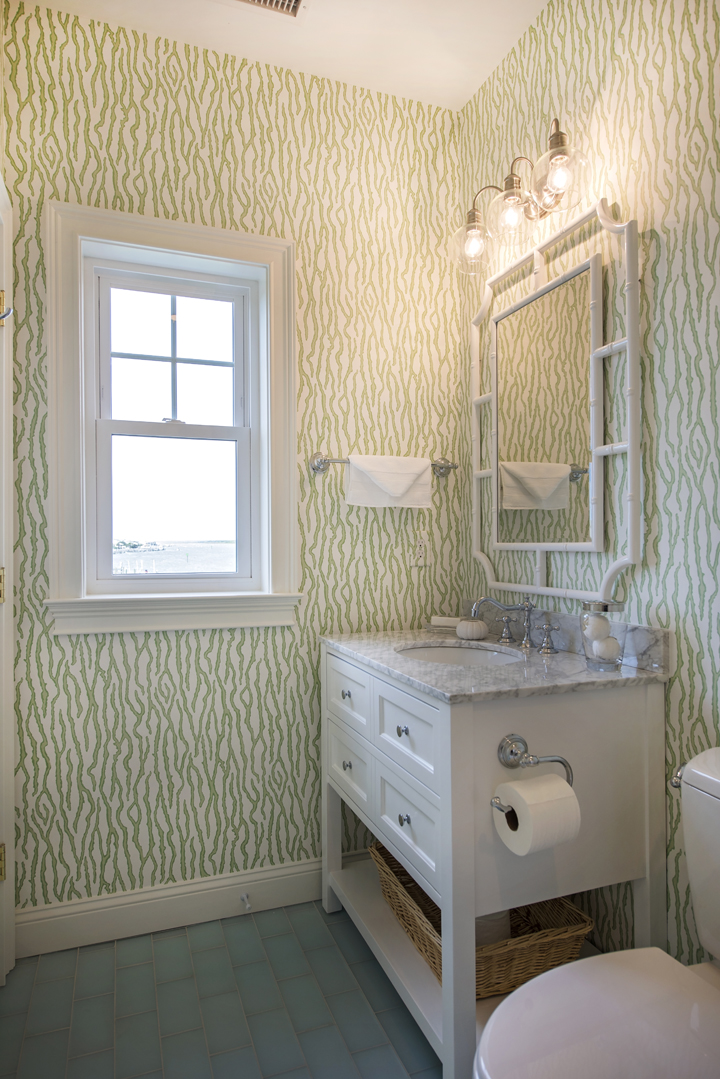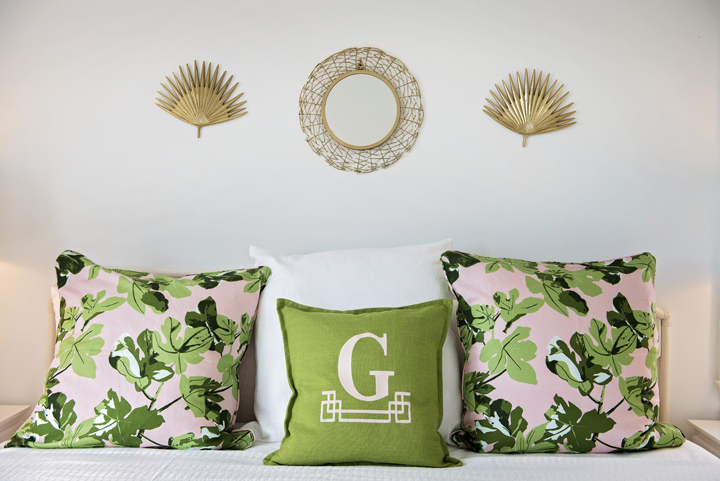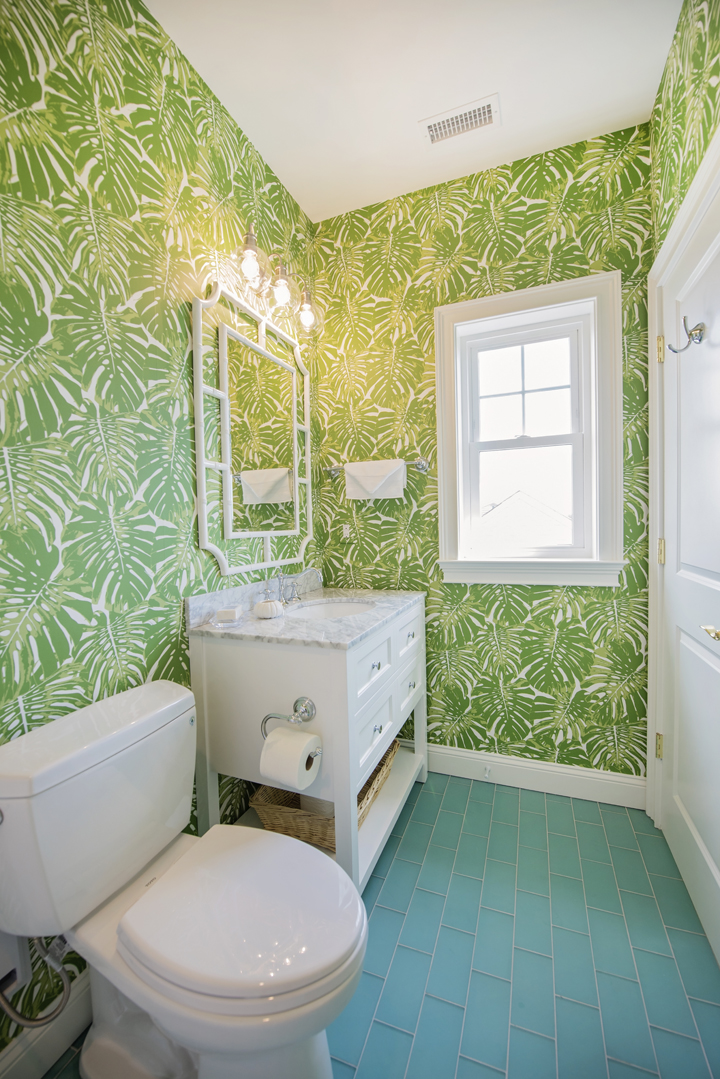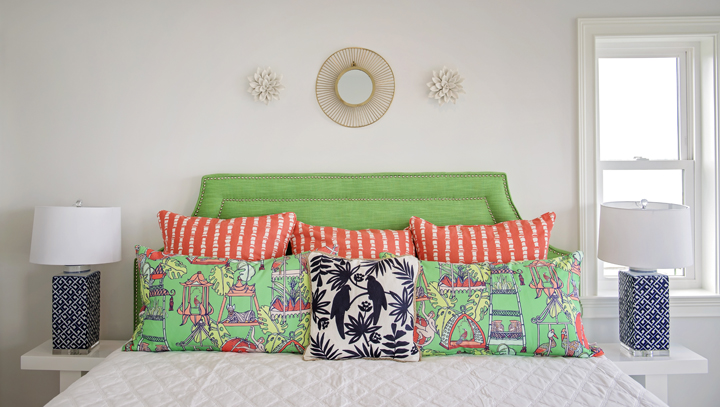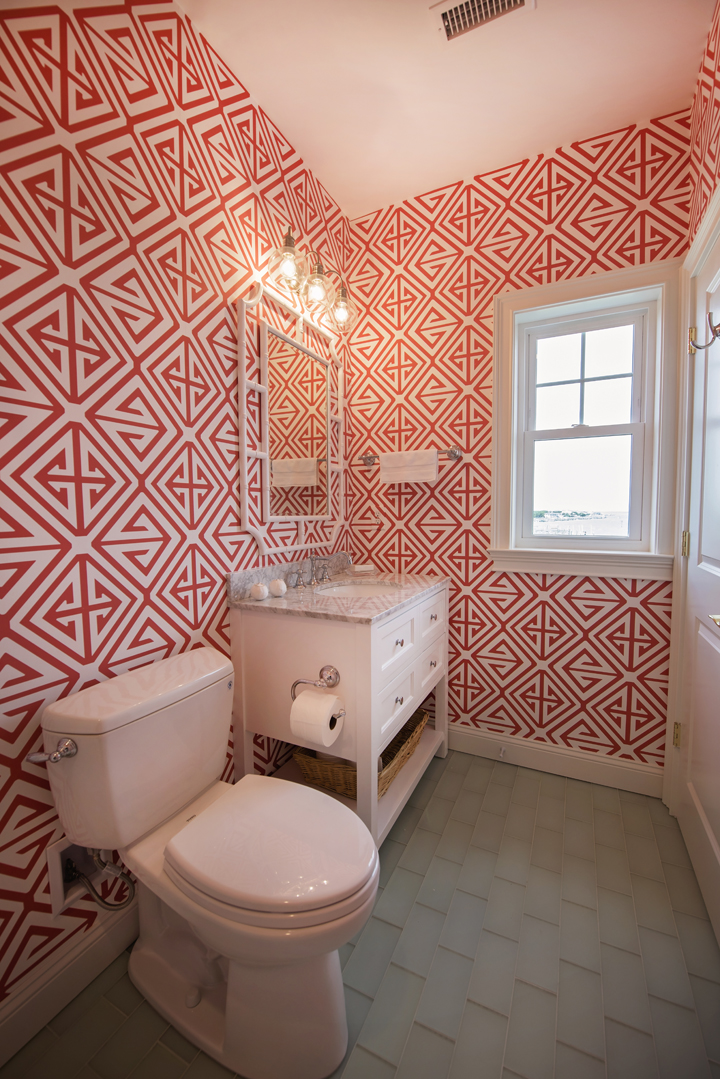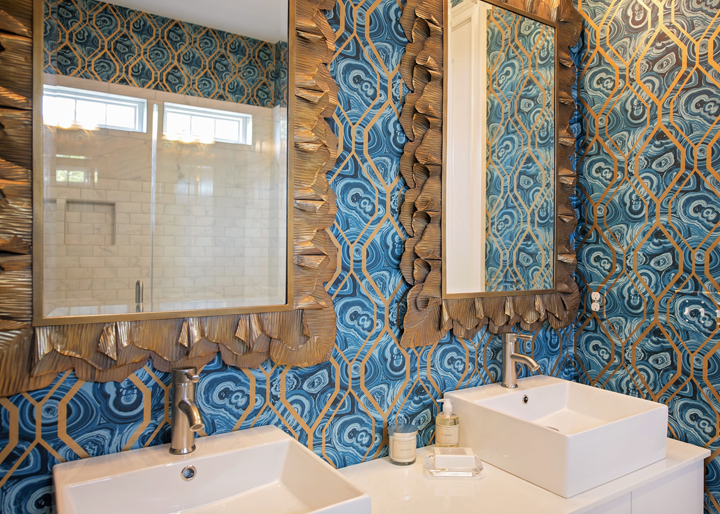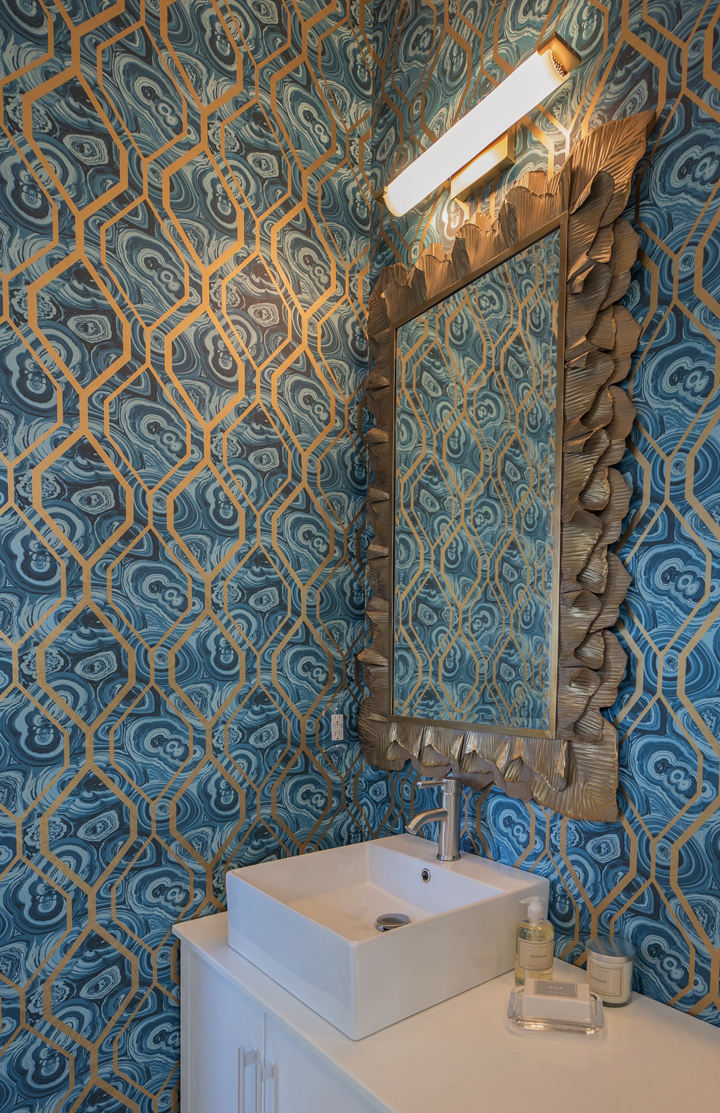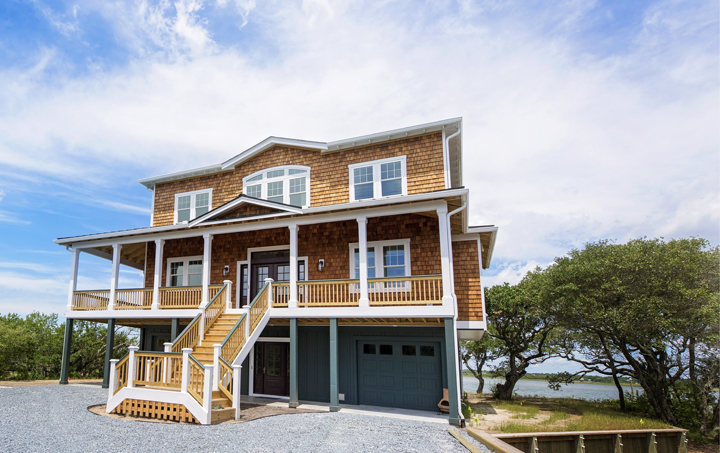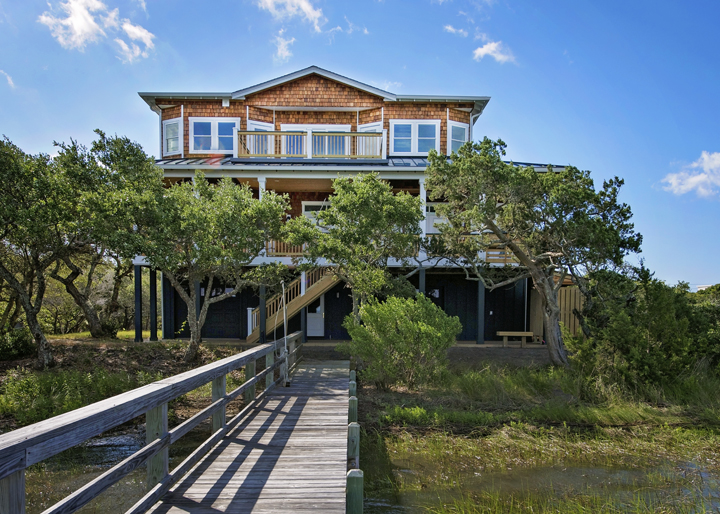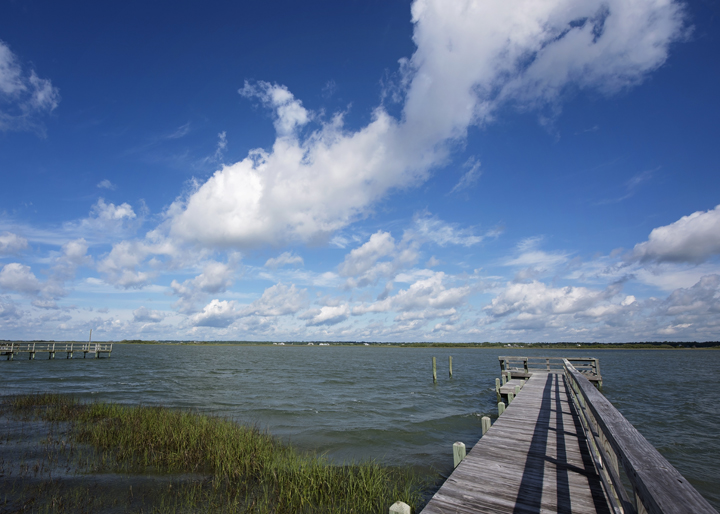 Nothing says summer fun more than bright bursts of color! Wilmington, North Carolina-based interior designer Hooper Patterson is the talent behind this super-fun vacation home on Topsail Island built by Maebilt Construction out of Surf City, NC and captured by BJB Photography. Inspired by the family's preppy style and love of the Palm Beach vibe, Hooper filled the home with color, pattern and plenty of interesting pieces! And considering its gorgeous location overlooking the Intracoastal waterway, the home needed to stand up to bare feet, sand and water. Most of the fabrics are Sunbrella (so you know they're as durable as they are fabulous!) and rugs made from natural fibers. I couldn't believe it but the amazing dining room rug is actually indoor/outdoor! Love it! For even more beautiful projects by Hooper Patterson Interiors, go here!
So I'm now more than two weeks behind on uploading Mirabel's 8-month photo–but only 2 days late on taking them since she had a bad cold! She's had quite the exciting month…learned to crawl, learned to stand up on her own, and had her first two teeth come in! It's all happening way too fast!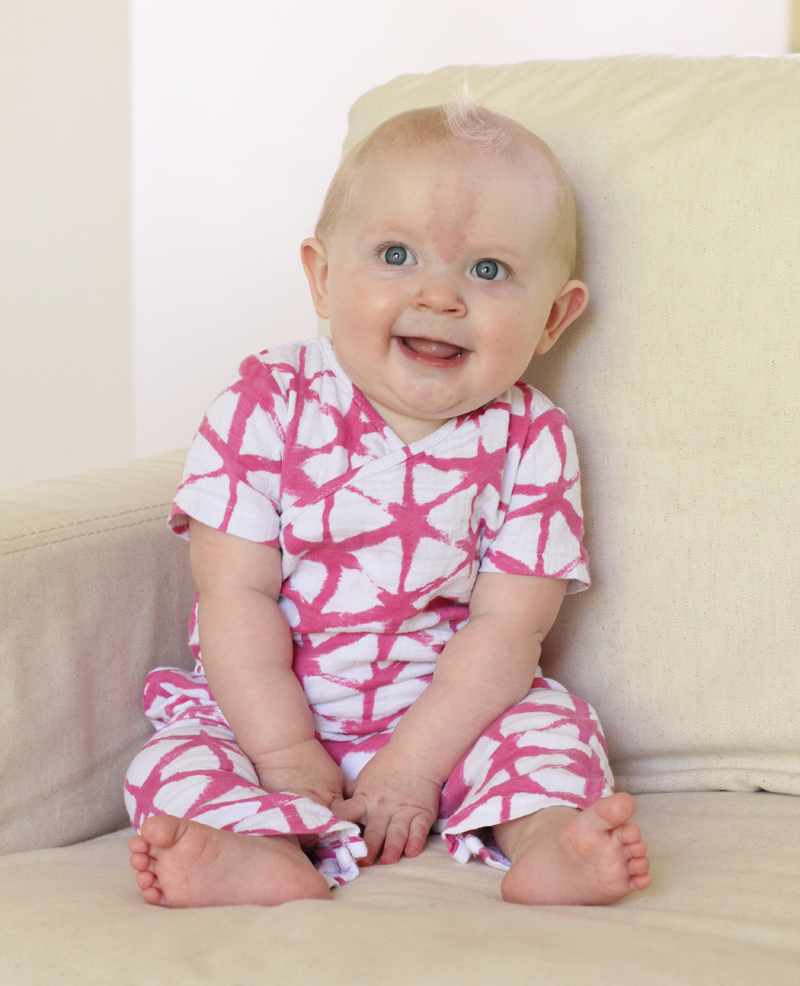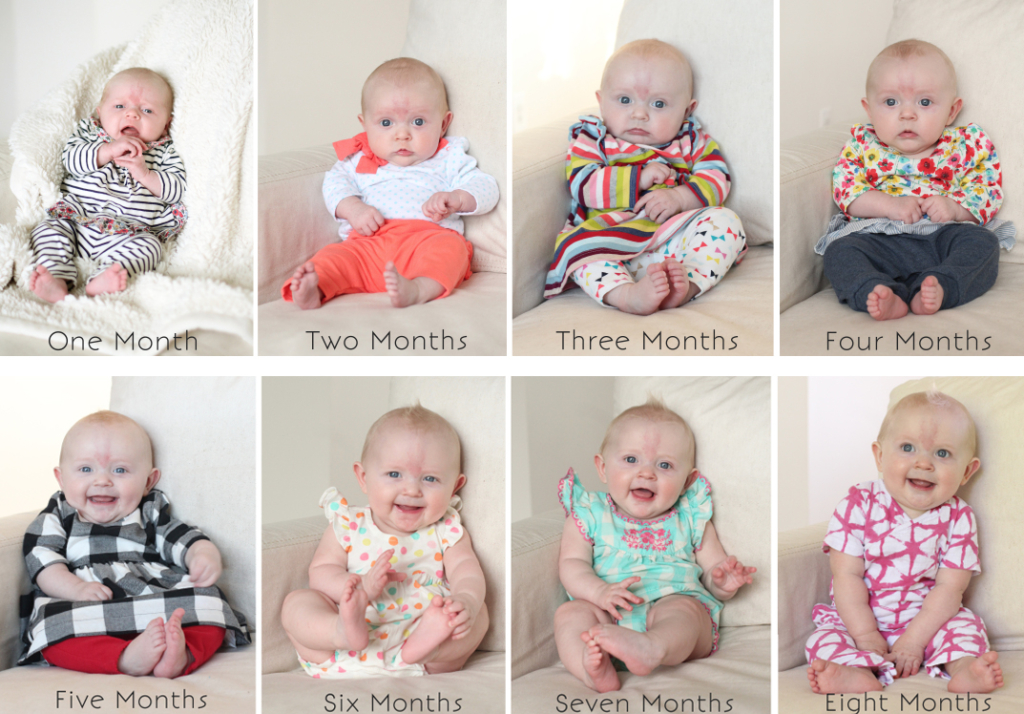 Before I sign off, I want to give a Father's Day shout-out to my husband Chris–he's truly the best father I could have ever hoped for for my children. And to my own dad who has always been a huge inspiration to me!
Happy weekend to you all! 🙂
Love turquoise? Visit my shopping blog Everything Turquoise…updated several times throughout the day! Check out Decor by Color for even more color-themed shopping!