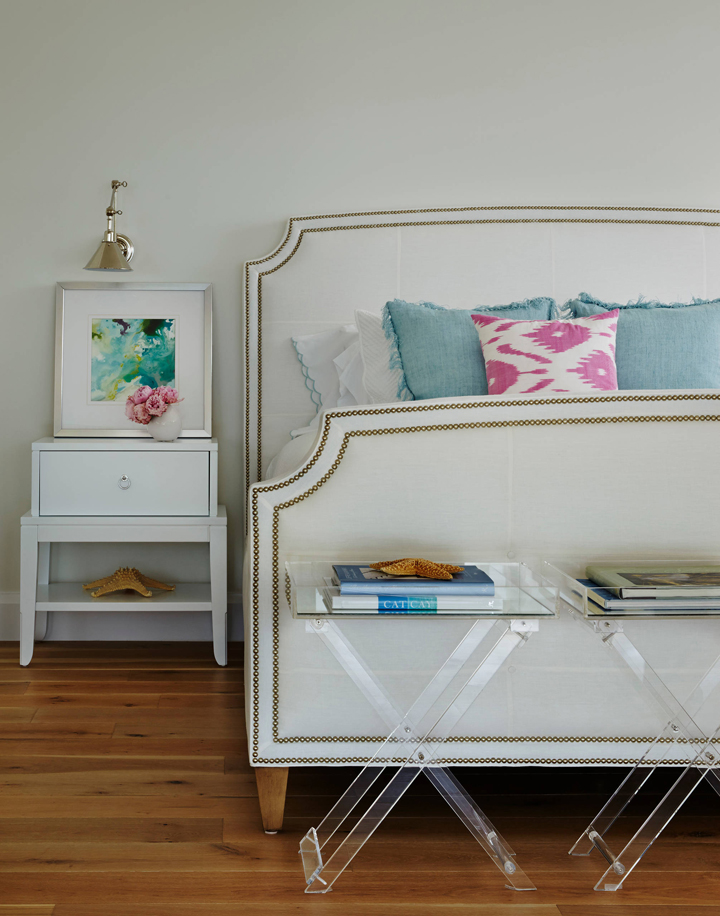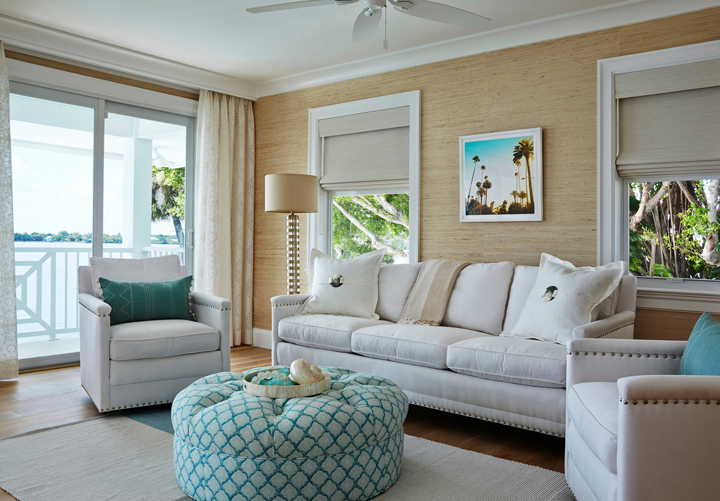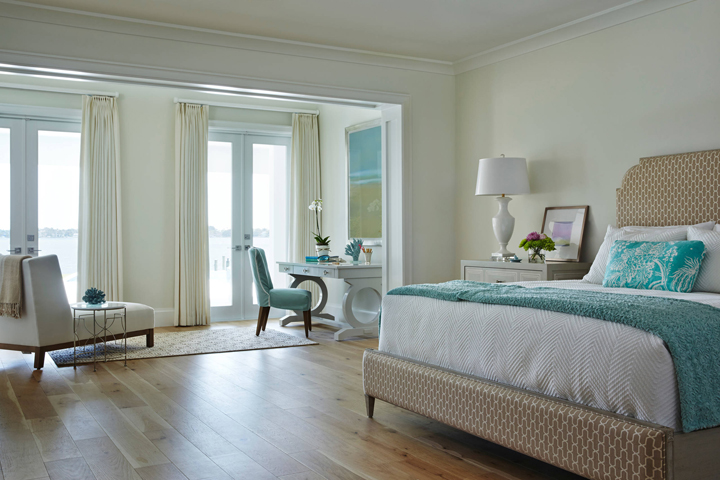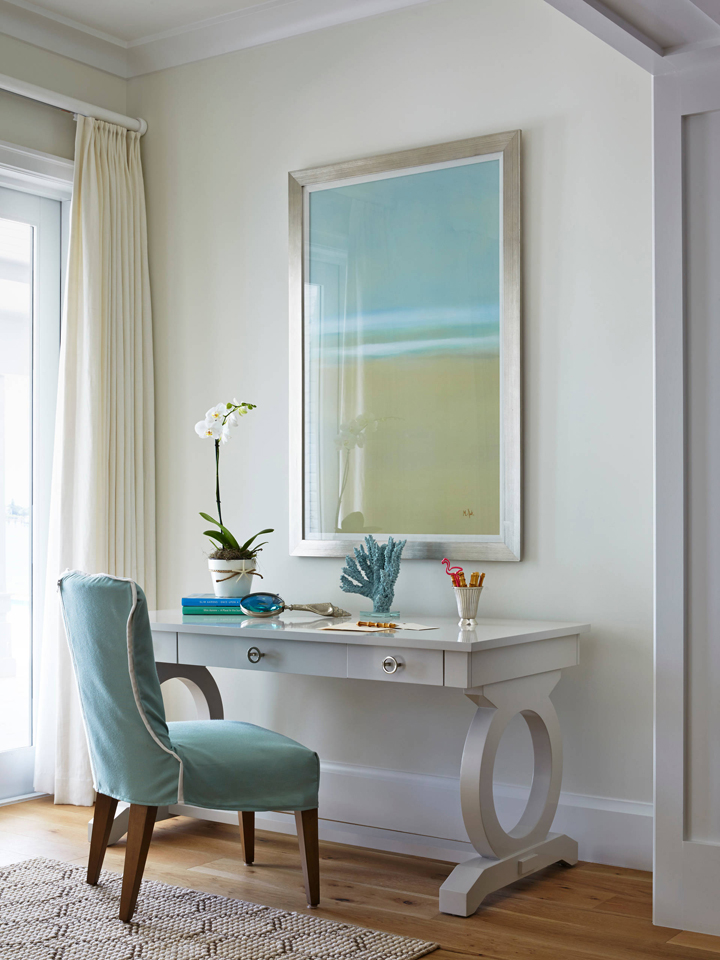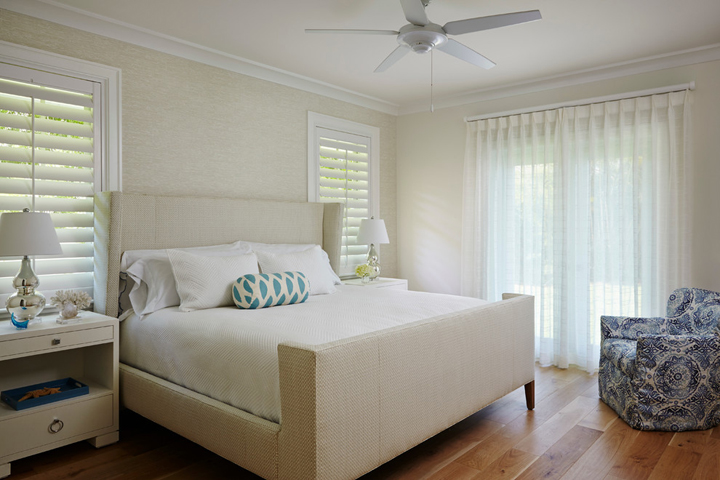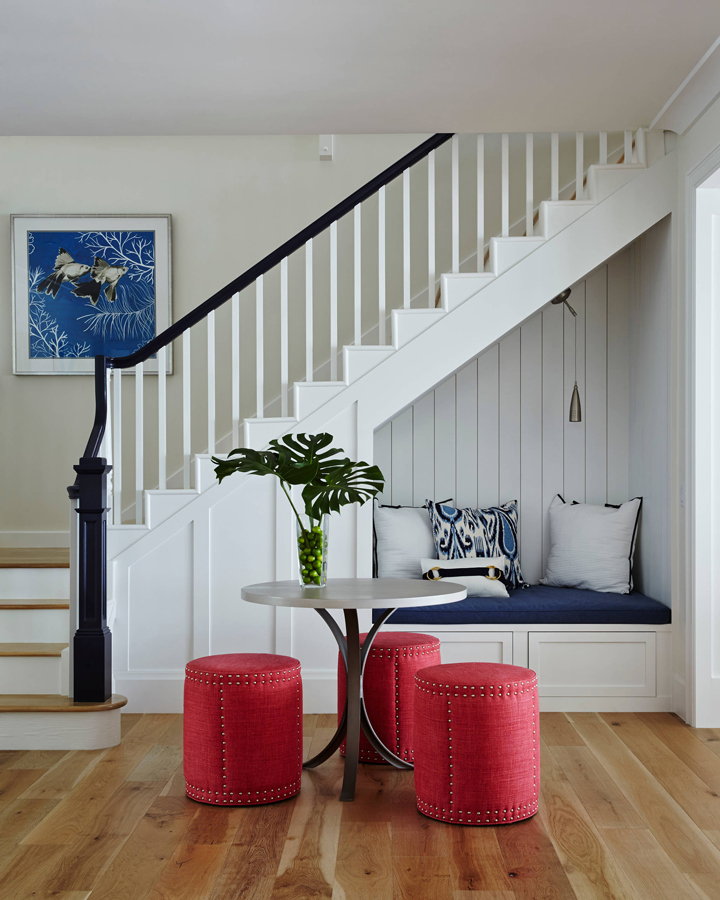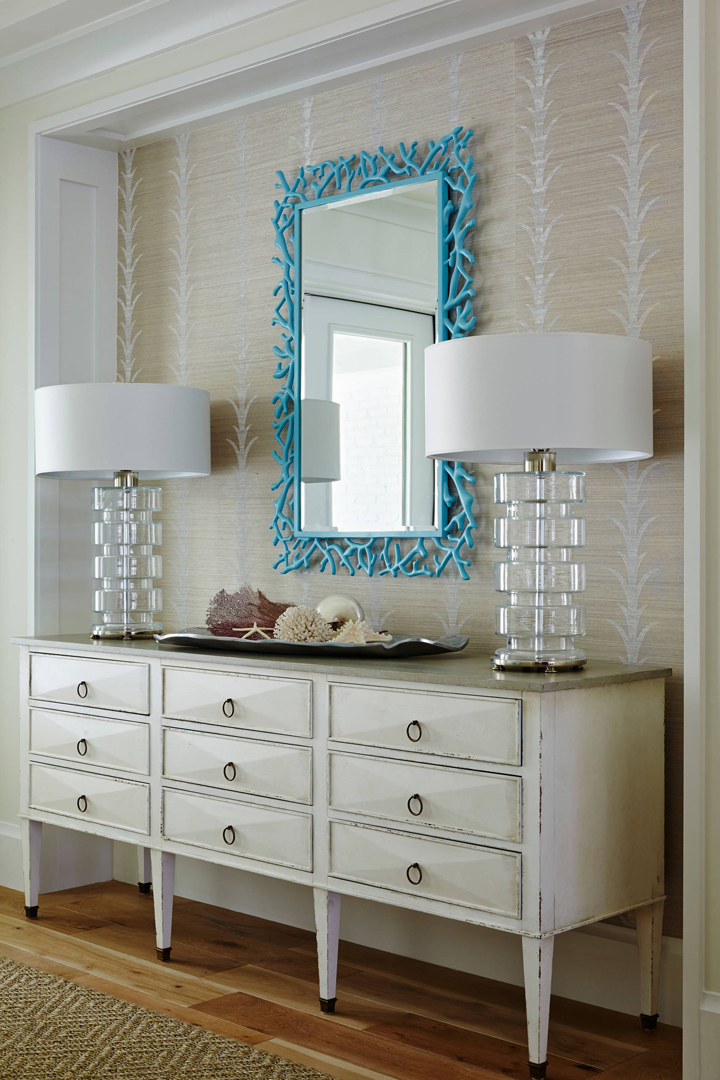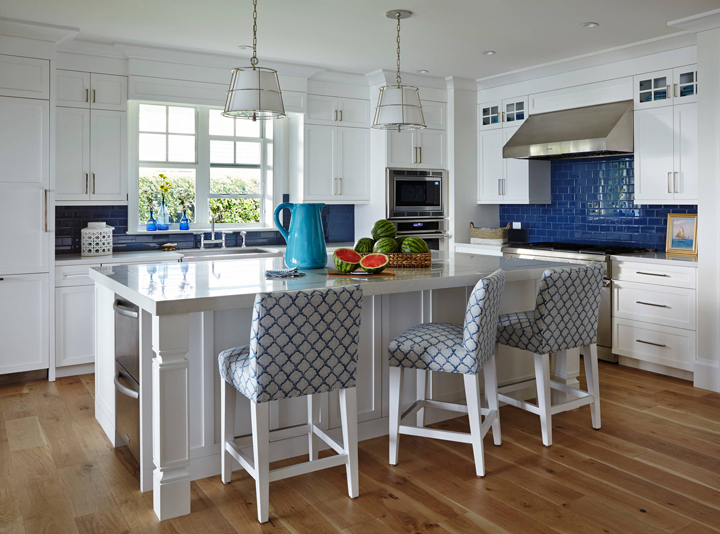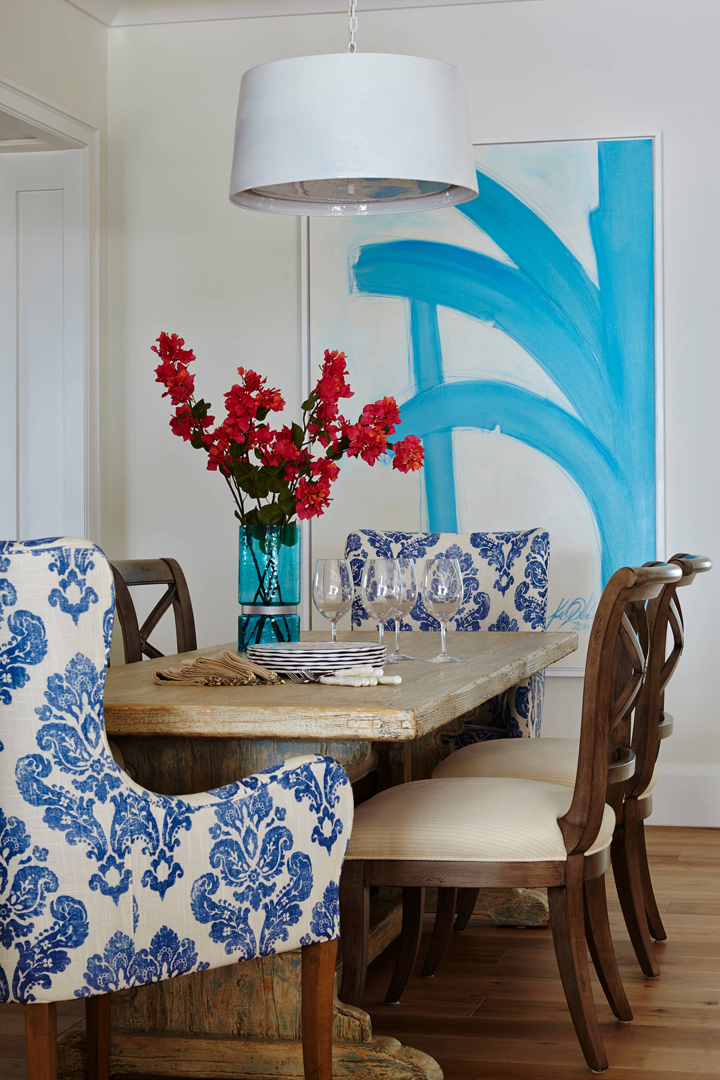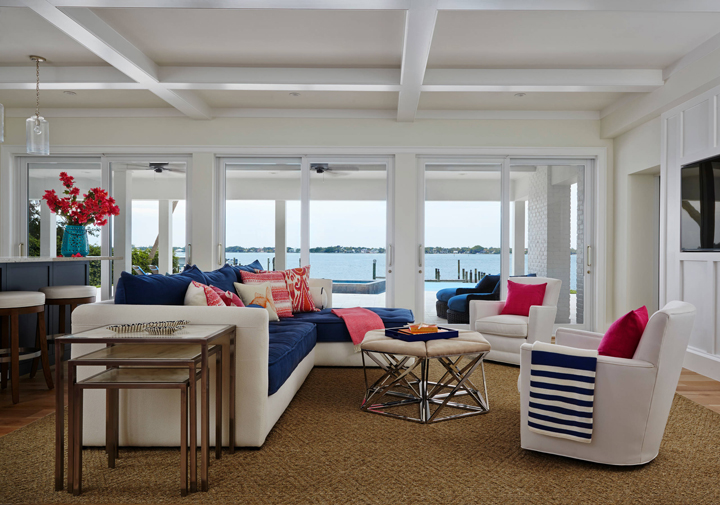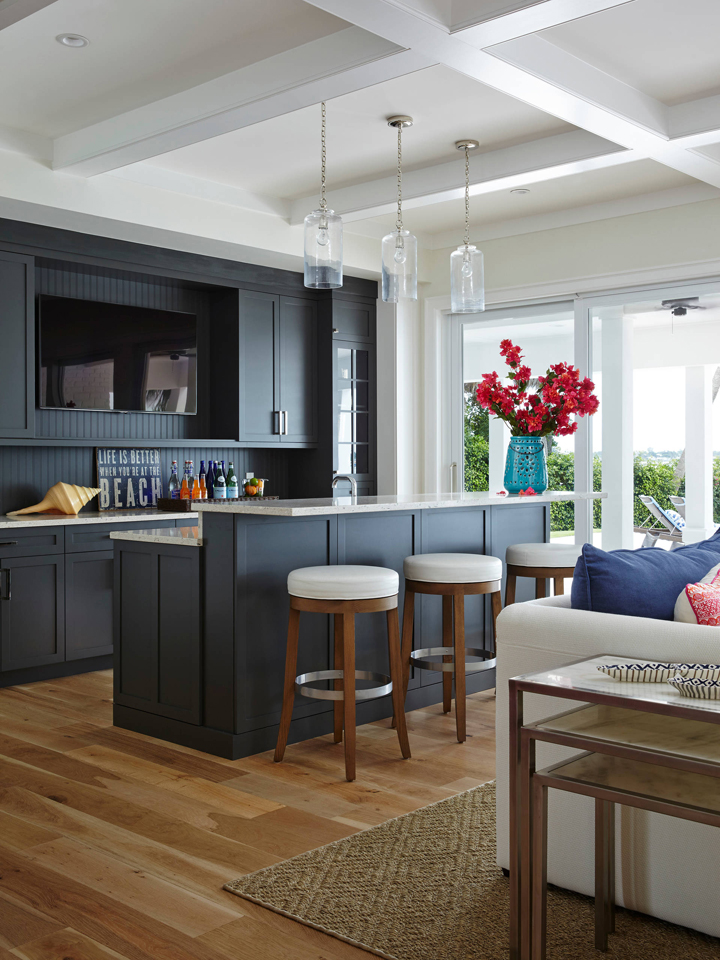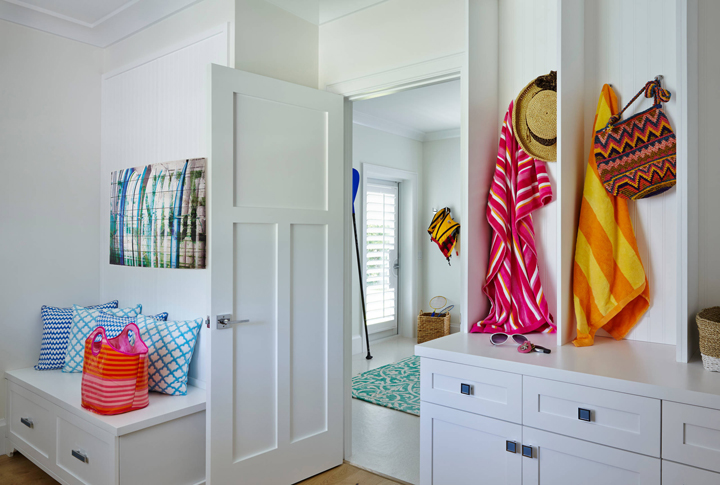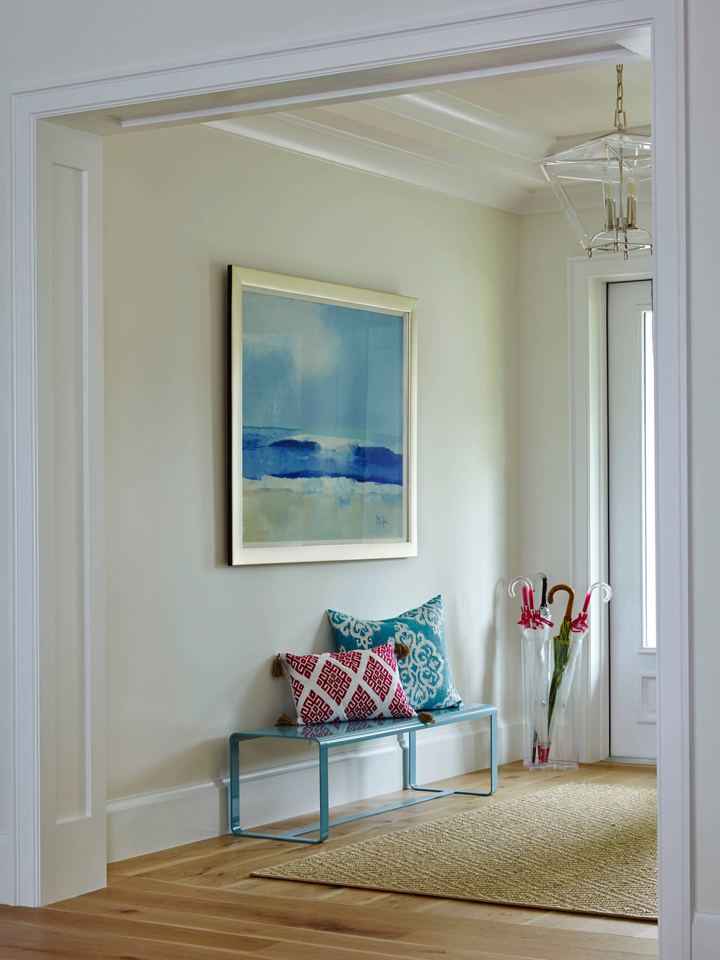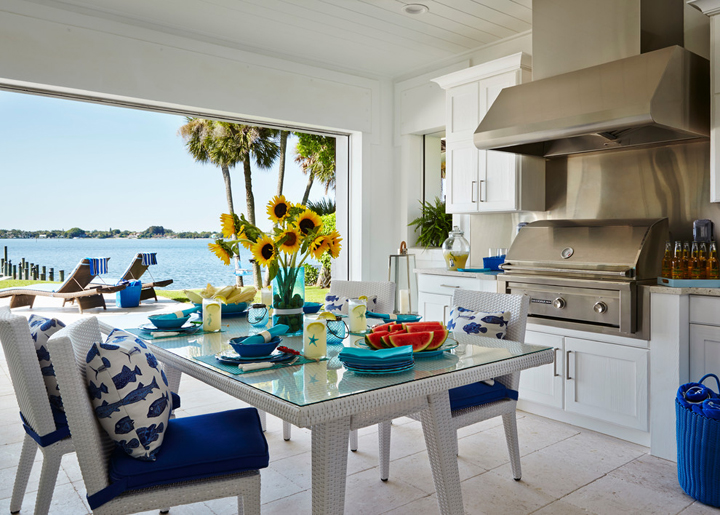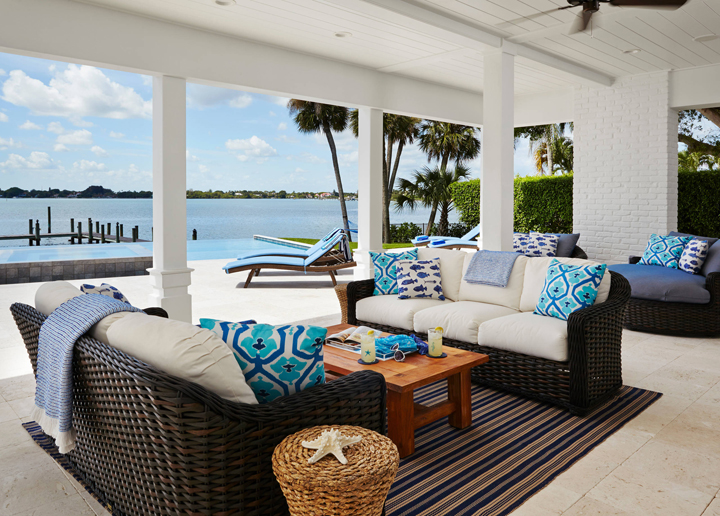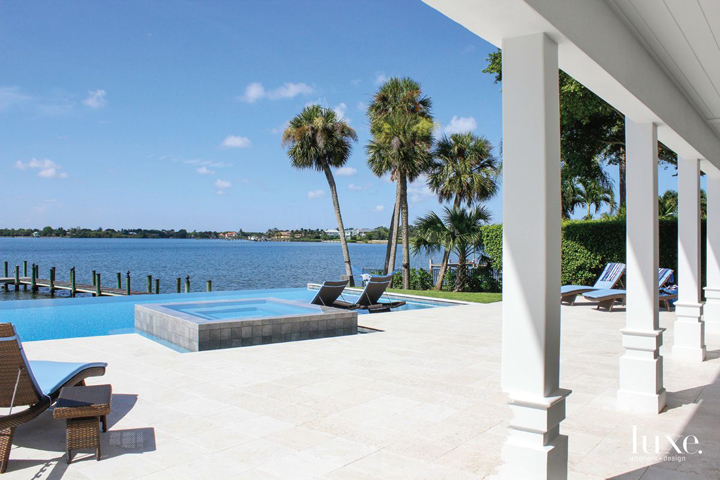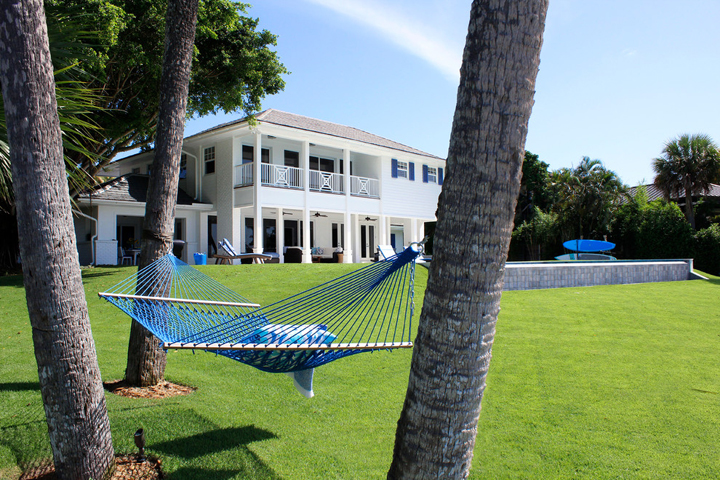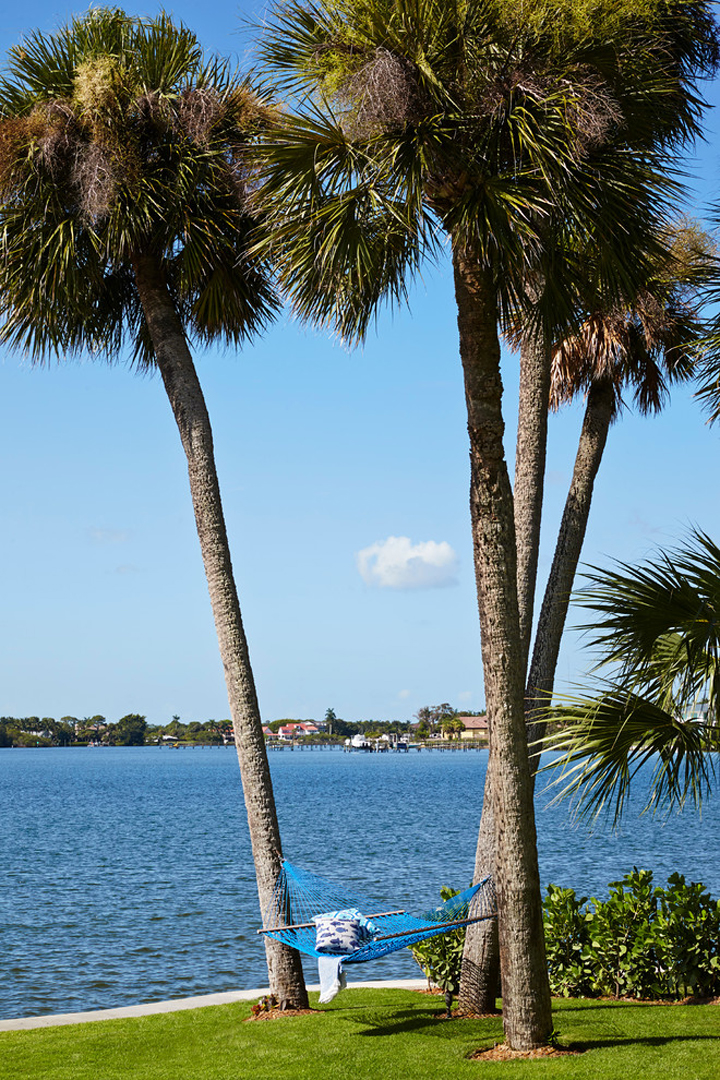 What a great way to kick off the weekend! Overlooking the Loxahatchee River in Tequesta, Florida, this incredible home designed by Jackie Armour of JMA Interior Design and captured by Brantley Photography is filled with a coastal color palette accented with playful pops of color that liven up the classic scheme! The homeowners wanted their vacation home to have a Hamptons feel, yet be colorful and not too serious. Moreover, they needed it to be family and pet-friendly. The talented designer accomplished all of that and more! I'm so in love with the outdoor areas here too. The lanai and pool are absolutely gorgeous…definitely where you'd find me spending my time! You can read all about the home and learn sources over at Luxe Interiors + Design!
For two more stunning coastal homes designed by Jackie Armour, go here and here!
I can hardly believe it, but Mirabel turned 2 months old on Wednesday! She's gaining weight like a champ and melting us with her smiles! I haven't had time to edit her monthly chair pic, but here's a super cute pic from Thanksgiving. Love these two so much!
Happy weekend everyone!

Love turquoise? Visit my shopping blog Everything Turquoise…updated several times throughout the day! Check out Decor by Color for even more color-themed shopping!