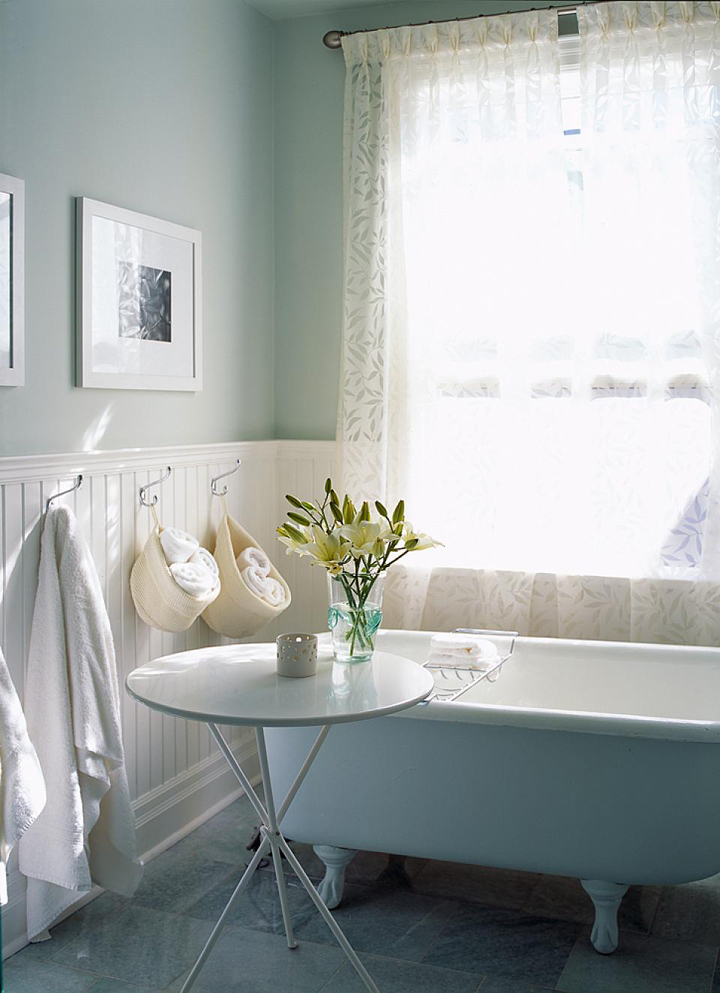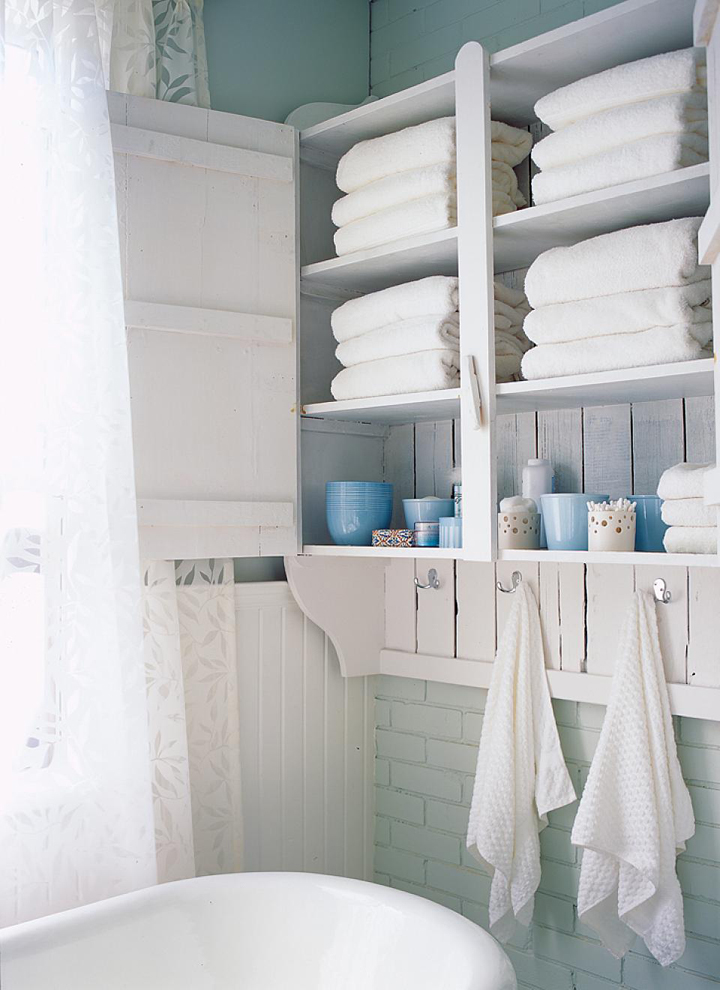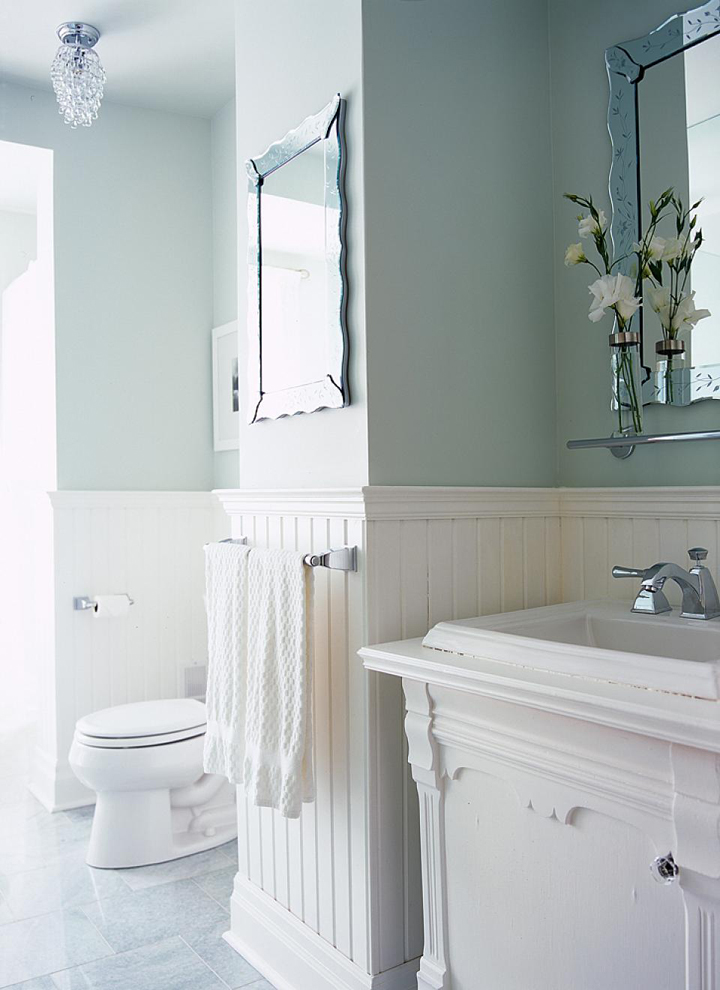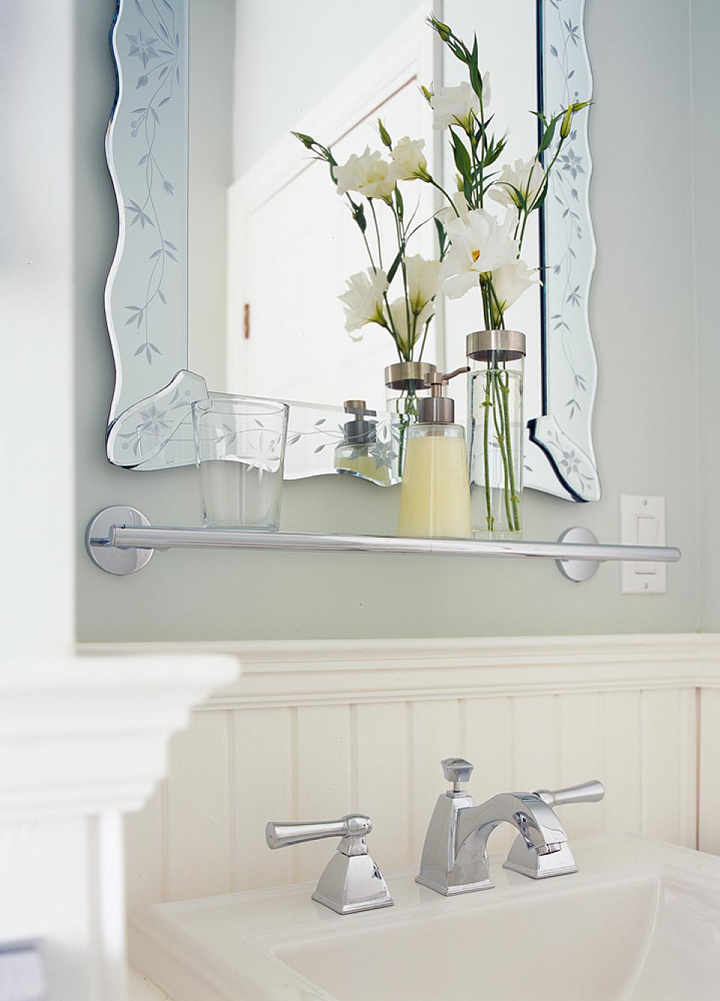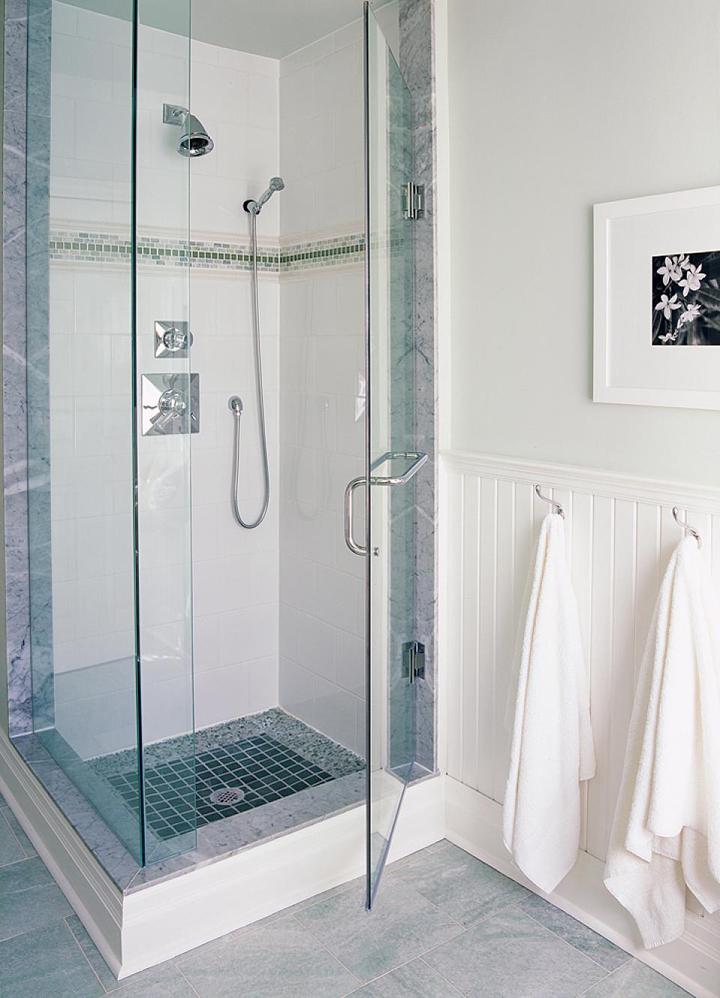 Sarah Richardson can do no wrong in my eyes. The Canadian interior designer is known for creating beautiful, comfortable and happy homes, and one look through her extensive portfolio is proof of just that! I absolutely adore this charming bathroom she designed, captured here by Stacey Brandford. The peaceful, breezy color palette and nature-inspired touches make it the perfect place to relax! Not only is it pretty, it's functional too. I'm all about storage in the bathroom and totally want to steal some of these ideas! The bins hanging on the hooks with the towels is so smart, and I love the rustic shelf next to the tub. As always, Sarah Richardson is keeping me inspired! There's so much more to see of her work, even longtime fans will see something new…go here for more projects!
Have you guys seen Sarah Richardson's two design books?? I'm adding them to my Christmas list now!

Love turquoise? Visit my shopping blog Everything Turquoise…updated several times throughout the day! Check out Decor by Color for even more color-themed shopping!