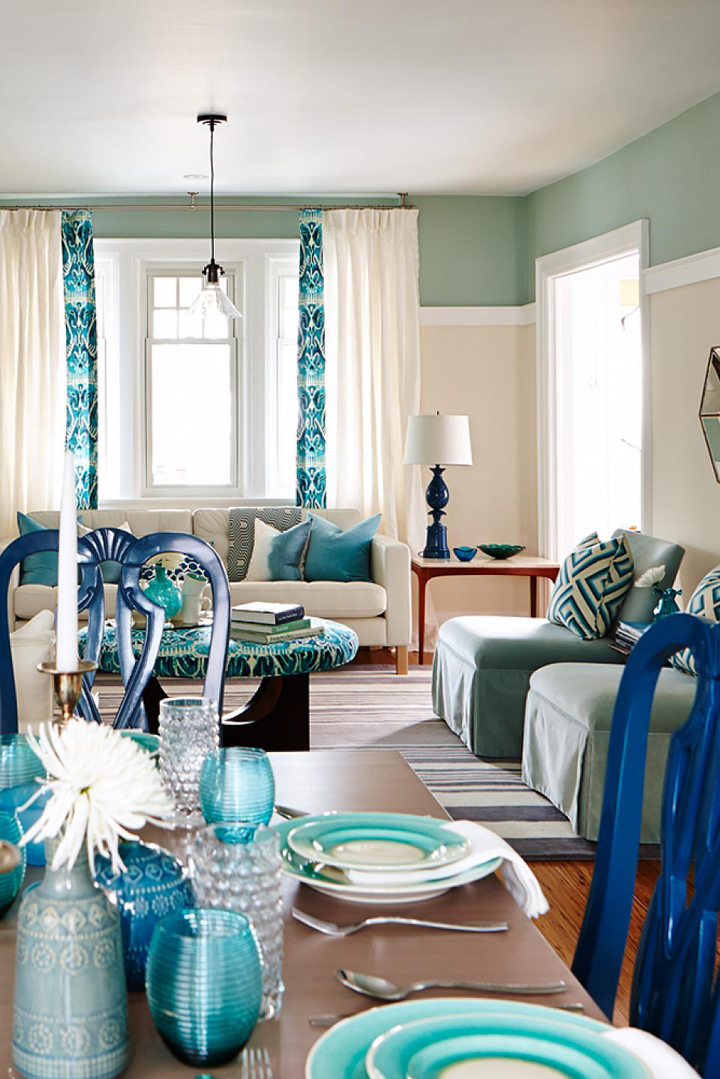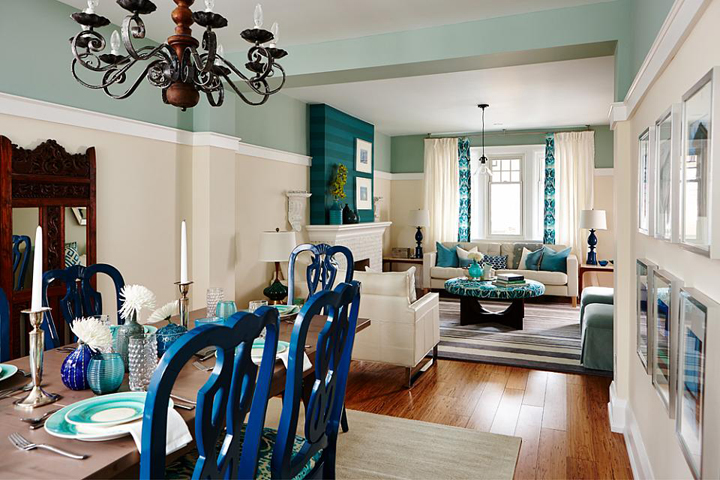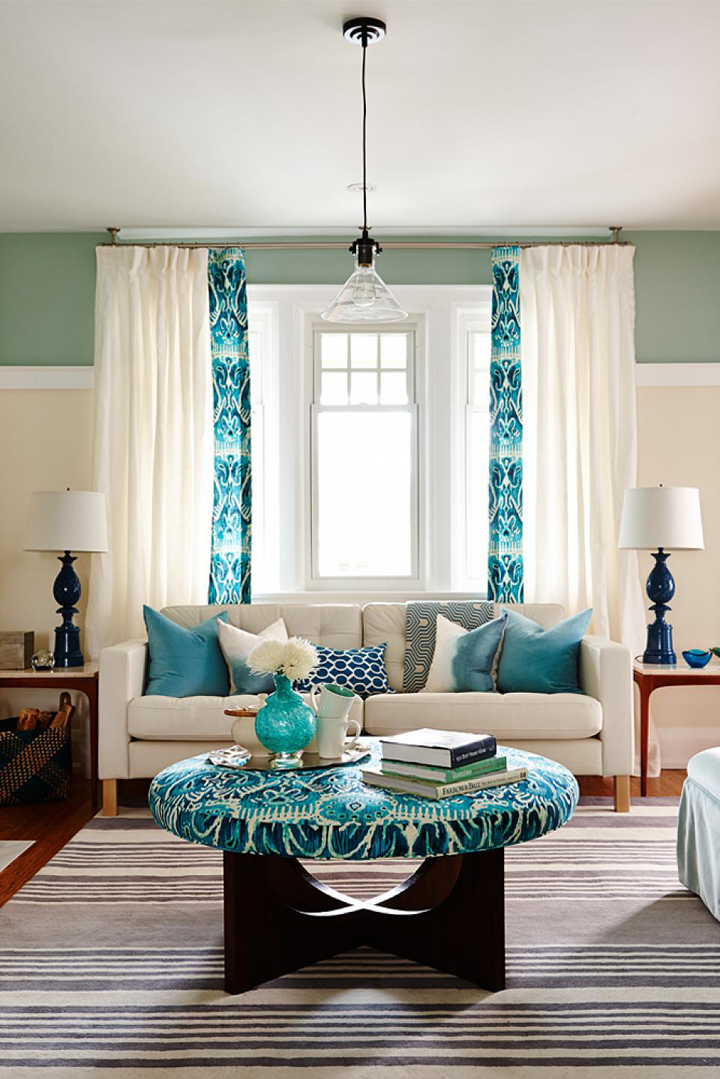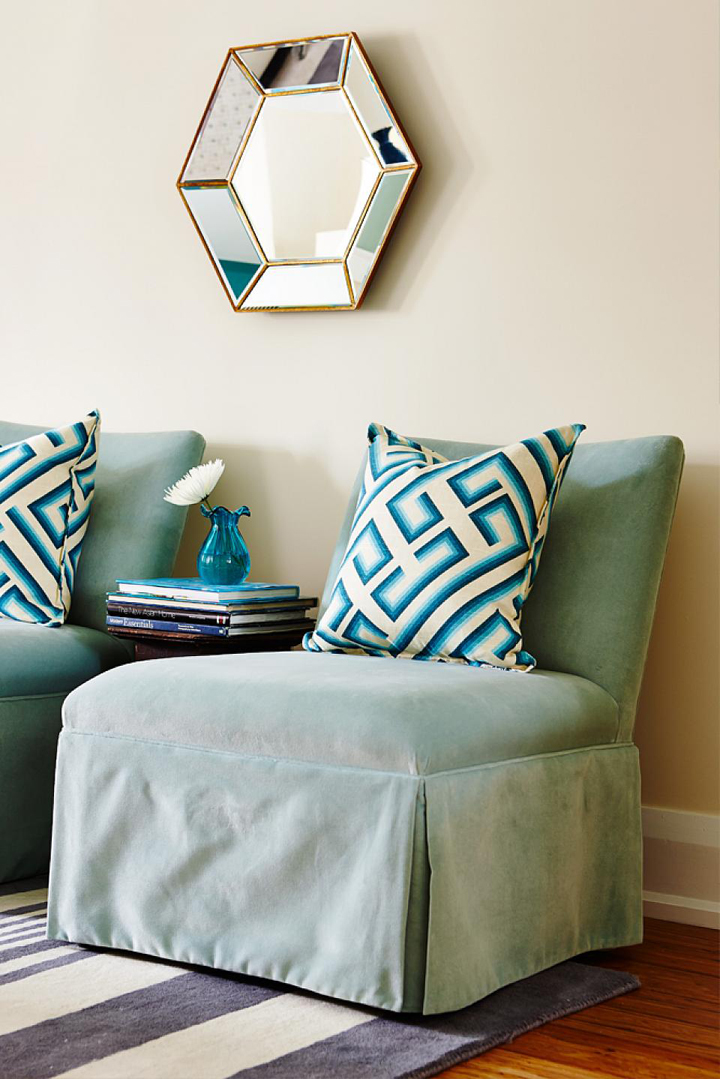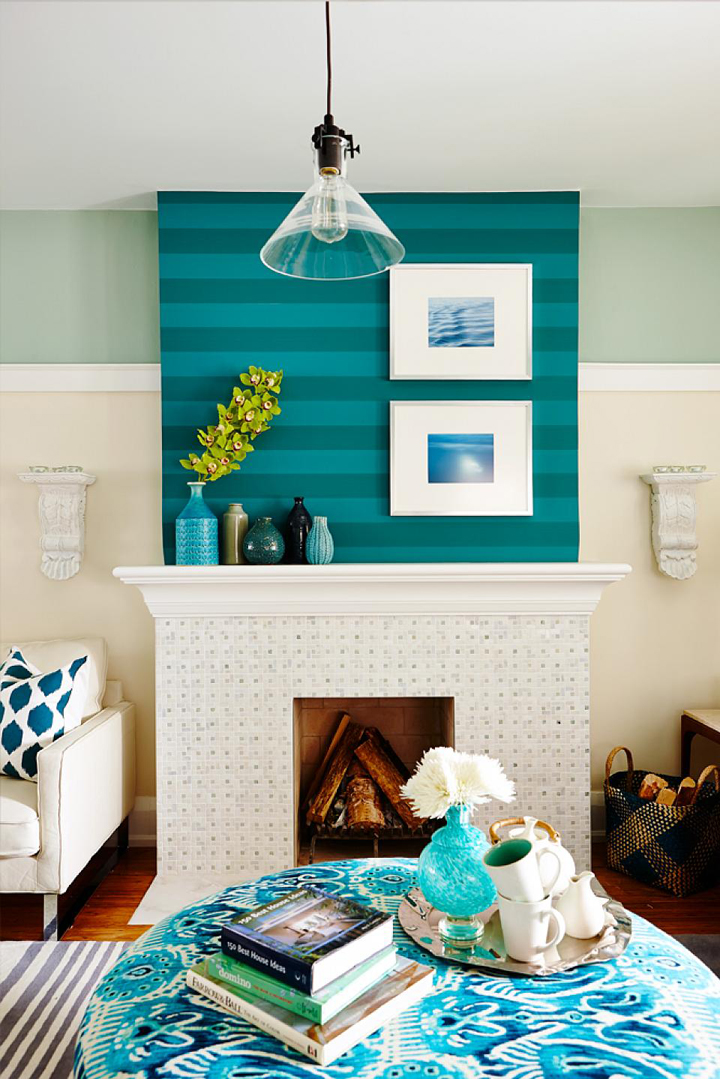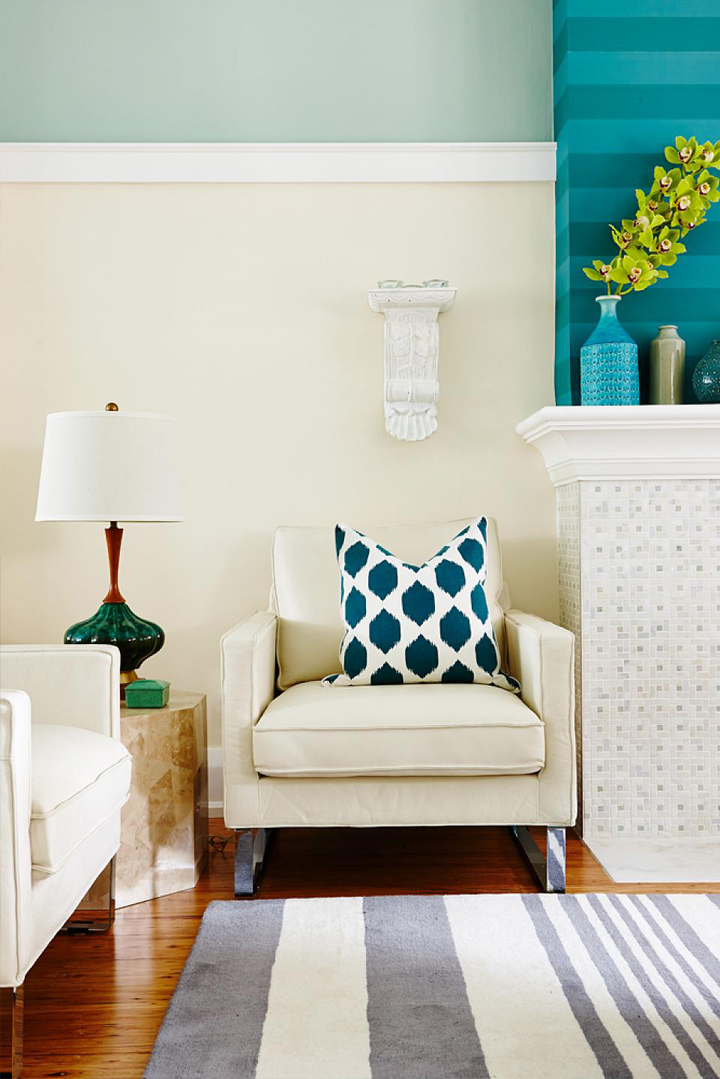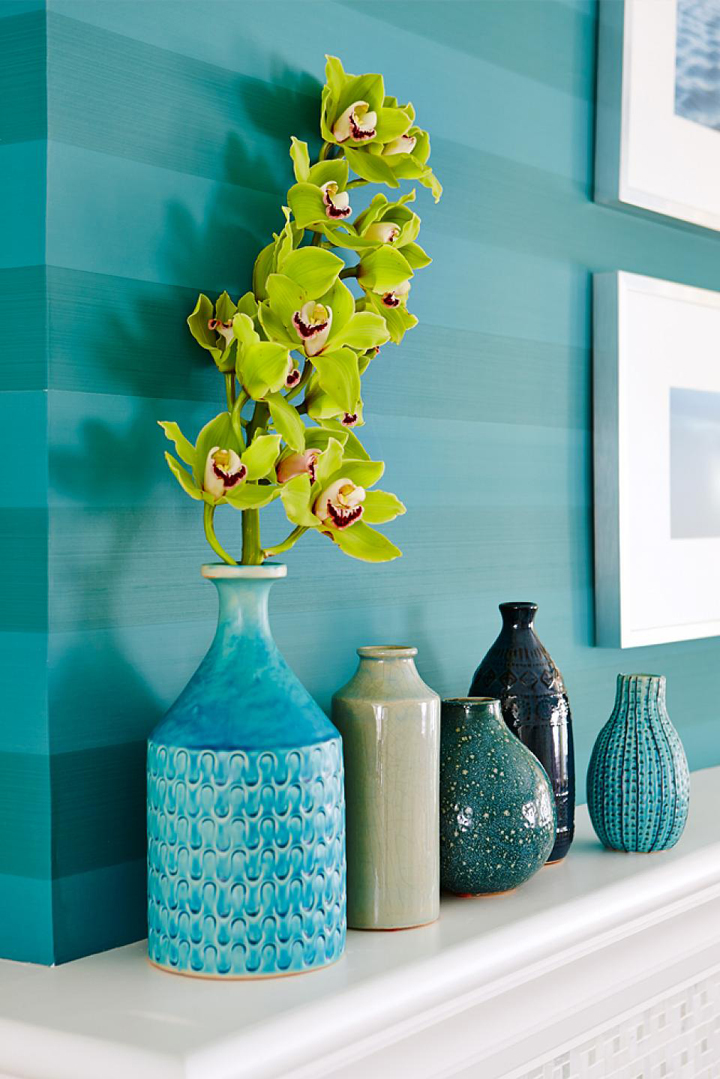 Leave it to Sarah Richardson to turn what was once a dark and dated living area into something so bright, bold and cheery! A girl after my own heart, the client requested turquoise as her color of choice and I love how the Canadian designer skillfully used different hues as accents and balanced them out with plenty of neutral elements. The striped Farrow and Ball wallpaper above the fireplace is such a fun idea too…it makes a statement while tying in some of the darker teal hues throughout the open space. This happens to be a first home for the fun-loving couple and they were short on a budget–learn how Sarah Richardson prioritized and stretched every dollar here! (There's also a great source list!)
It's finally time to announce the winners of the Vetrazzo giveaway! The two lucky winners are…..
Edith Lawson & Marsha Greer
I'm so happy it's finally Friday! It's actually my birthday today…though I'm not sure how much celebrating I feel up to with less than three weeks until my due date! I'm still excited to spend time with my two favorite guys though! Speaking of which…with all of the craziness going on, I never shared with you Wesley's chair pic from his third birthday. I still can't believe he is 3!!! (If you click on it, it should enlarge.)

Have a great weekend everyone!! 🙂

Love turquoise? Visit my shopping blog Everything Turquoise…updated several times throughout the day! Check out Decor by Color for even more color-themed shopping!