Hello everyone, I'm Ashley Miller from Ashley Miller Design. I own a full-service interior design boutique located in Montgomery, Alabama.   I'm honored to be a guest today on House of Turquoise and to be able to share one of my favorite projects with you.
I truly enjoy collaborating with clients. Figuring out who they are, listening to their needs, understanding what their dreams are for their space, and bringing my interpretation of that vision to life, are what I love the most about my job. My goal is to improve my client's quality of life with a beautiful space that is timeless, elegant and authentic.
For this particular project, my client yearned for a master bedroom that would help her escape the daily chaos of being a wife, mother, friend, and active community member.   She needed this room to help her disconnect from the outside world, but more importantly, she needed a master bedroom that could also serve as a place for her family to gather and connect on a very personal level. She wanted a calm and sophisticated look nourished with beautiful fabrics and comfortable seating, and accessorized with some of her most treasured pieces.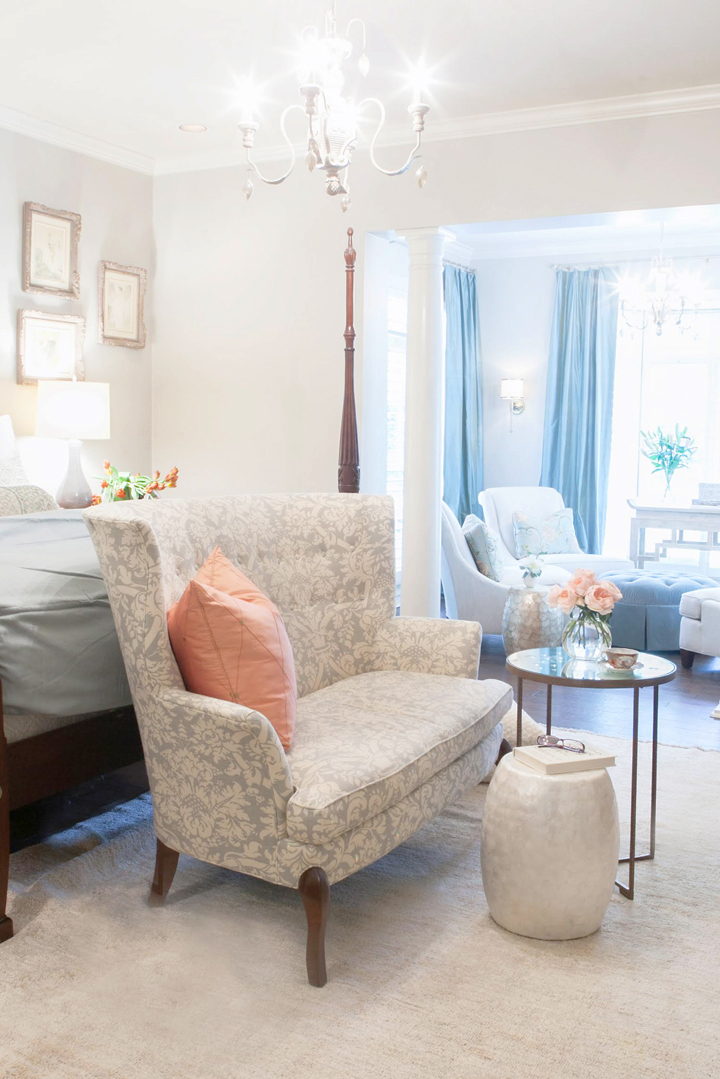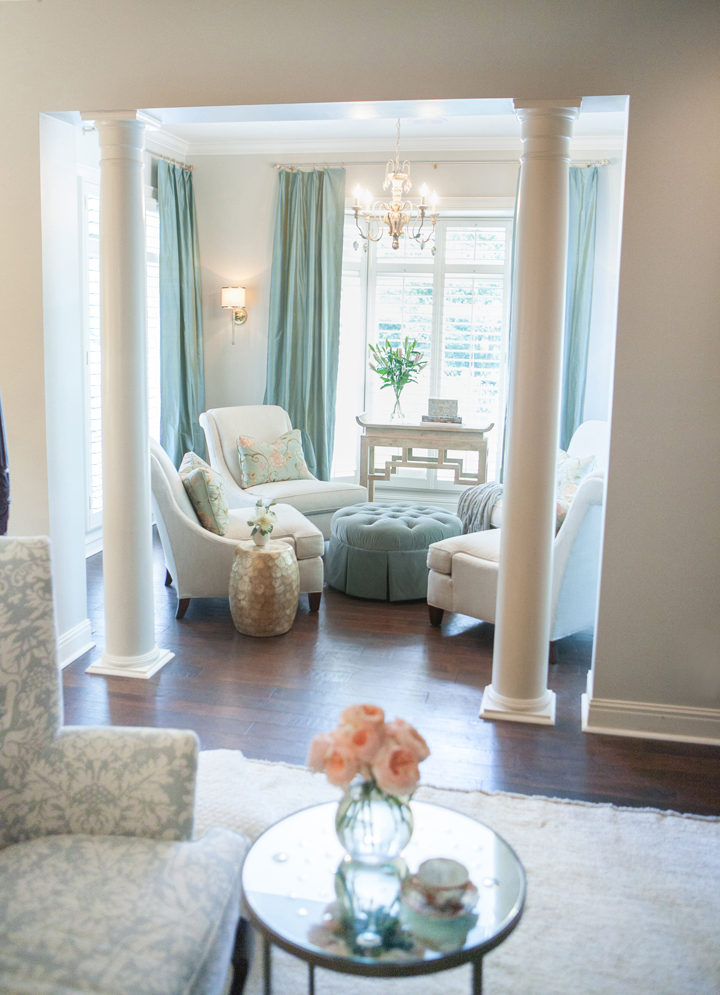 First, we had to tackle her desire to disconnect from the outside world. The look had to be calming to the eye and inviting to the mind. We accomplished this by combining some of her favorite color tones, such as teal, gray and coral, with a mix of classic and fresh linen fabrics, transitional furniture and eclectic accessories. We emphasized elegant silhouettes and contrasting textures paired with clean lines and antiques.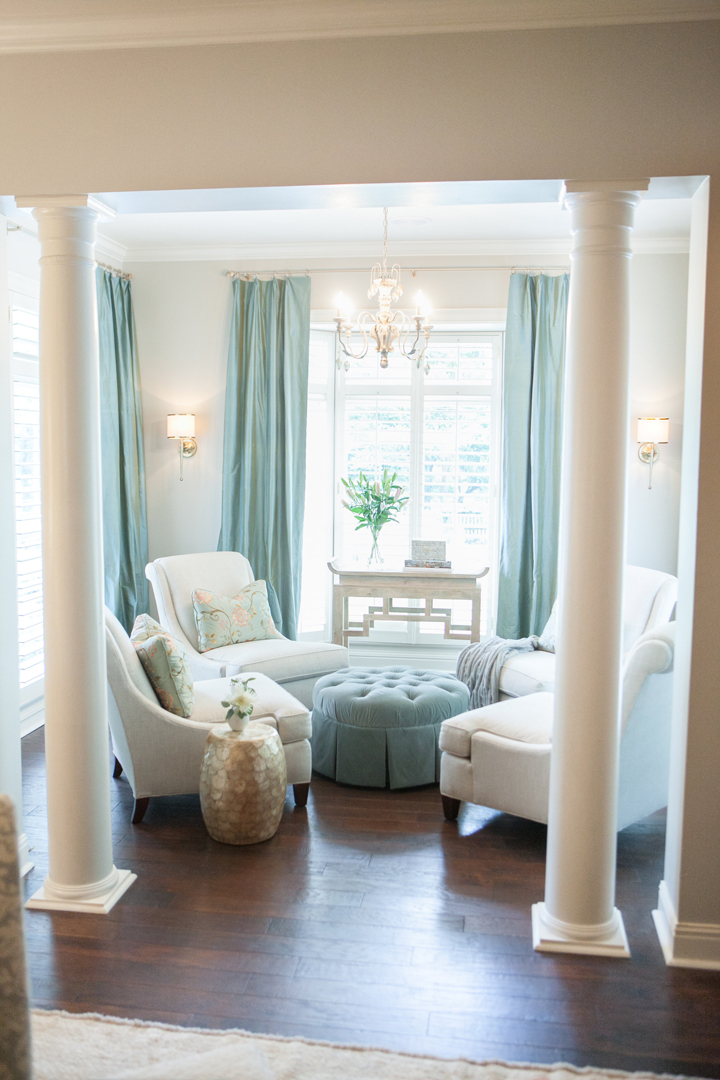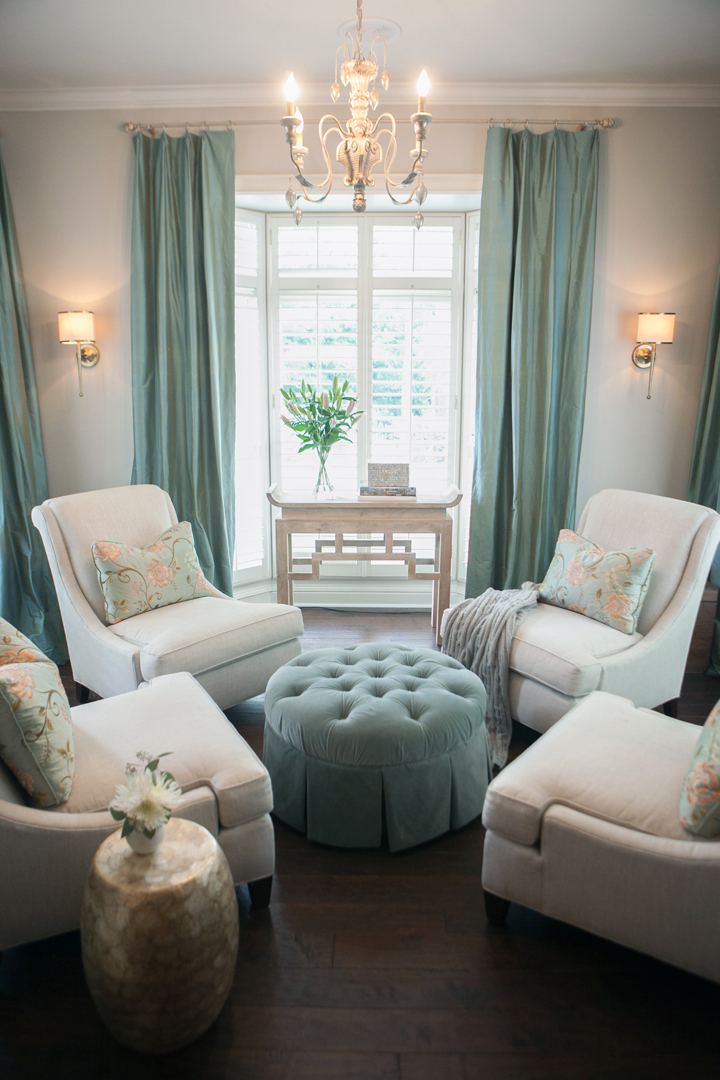 Next, we tried to tackle the master bedroom's sitting area, which would serve as a place for my client, her husband, and their two teenage children to gather and enjoy uninterrupted quality time together.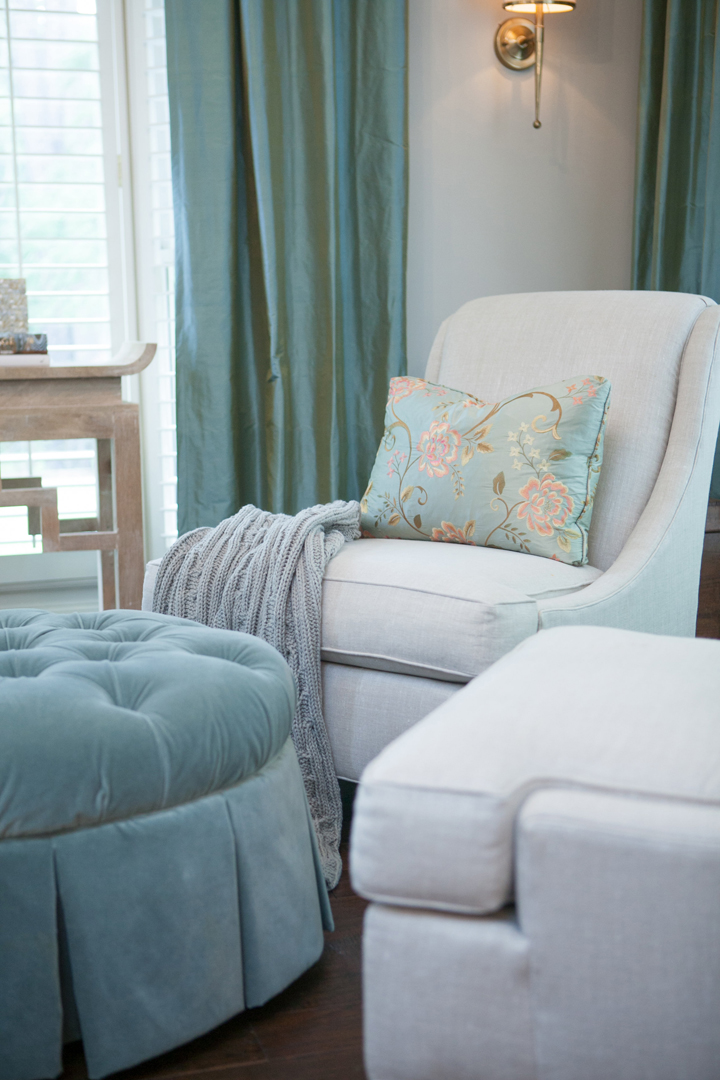 We selected four linen, armless chairs and grouped them around a velvet-skirted ottoman to provide maximum use of the area. The chairs' position allows the entire family to gather in a way that invites conversation and relaxation.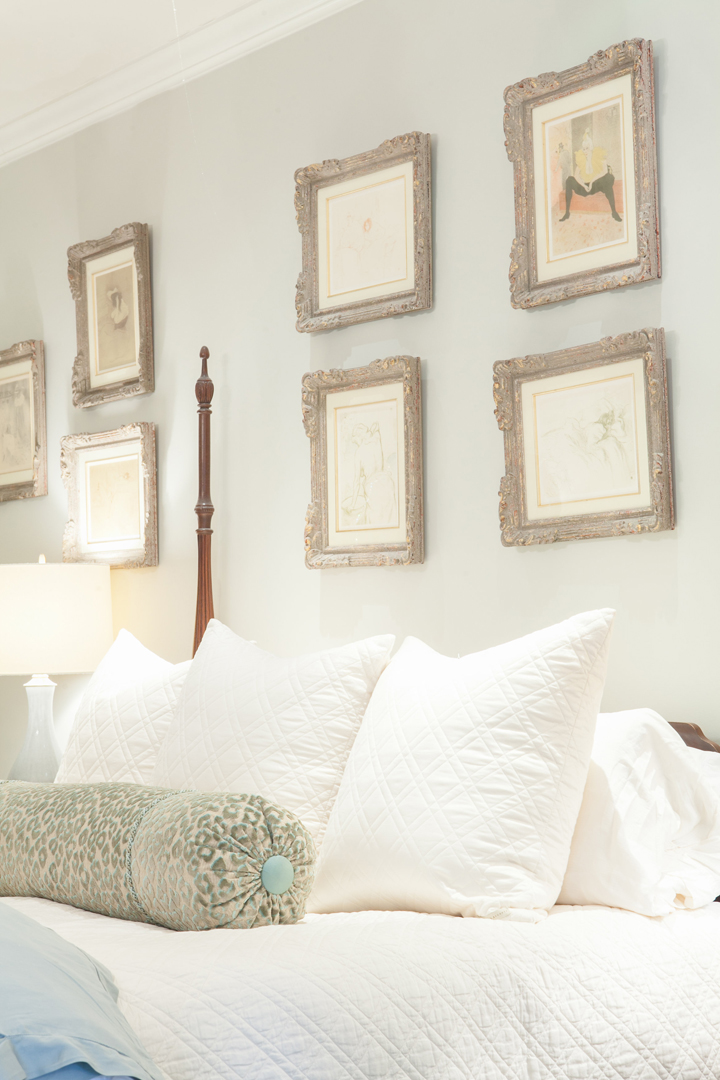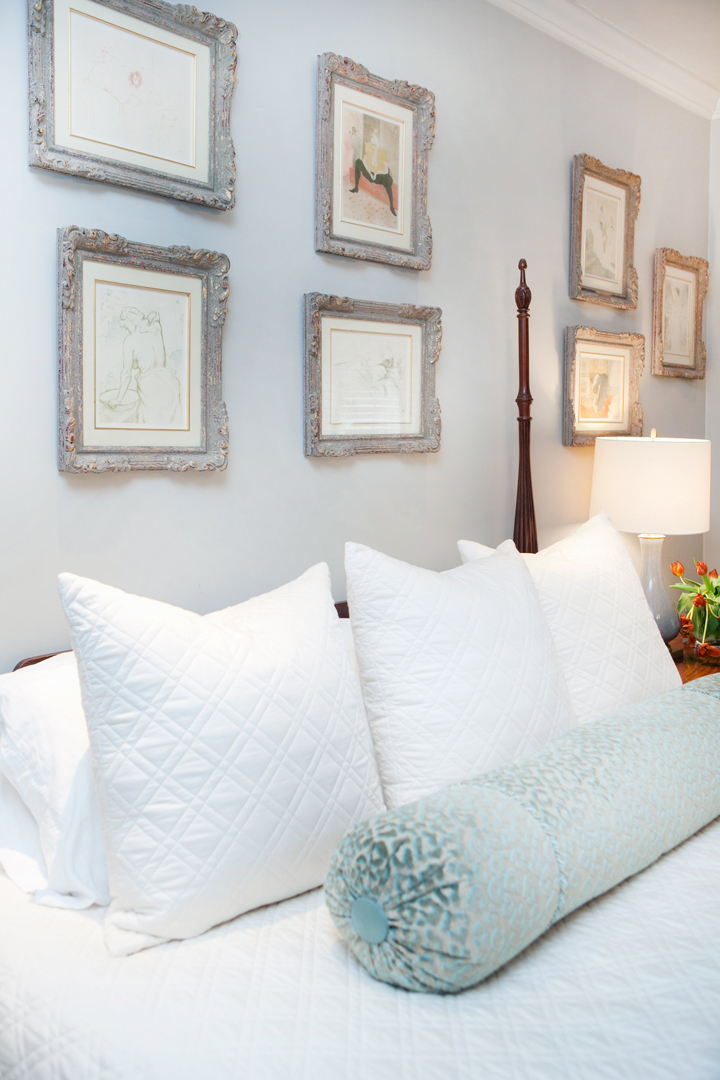 Artwork is always important when trying to bring the room together, and this room was no different. We used a series of antique prints along with ornate gold wash frames, and we hung them over her bed. The prints contrast nicely against the simple and sleek bedding.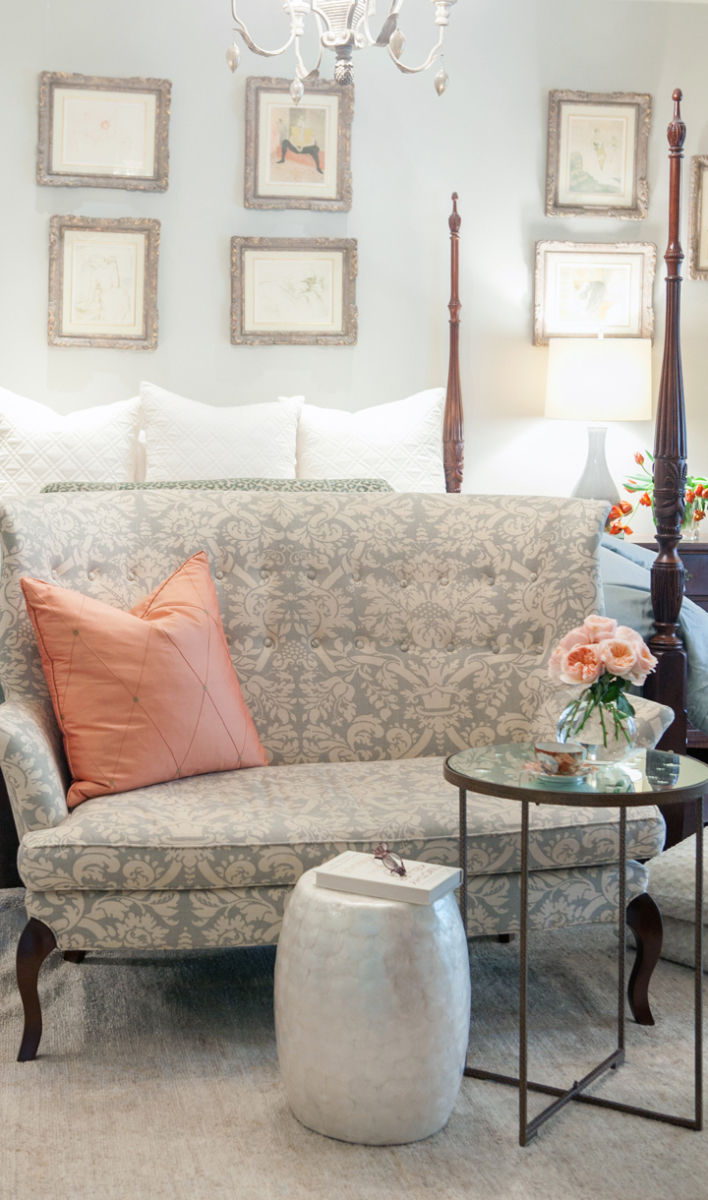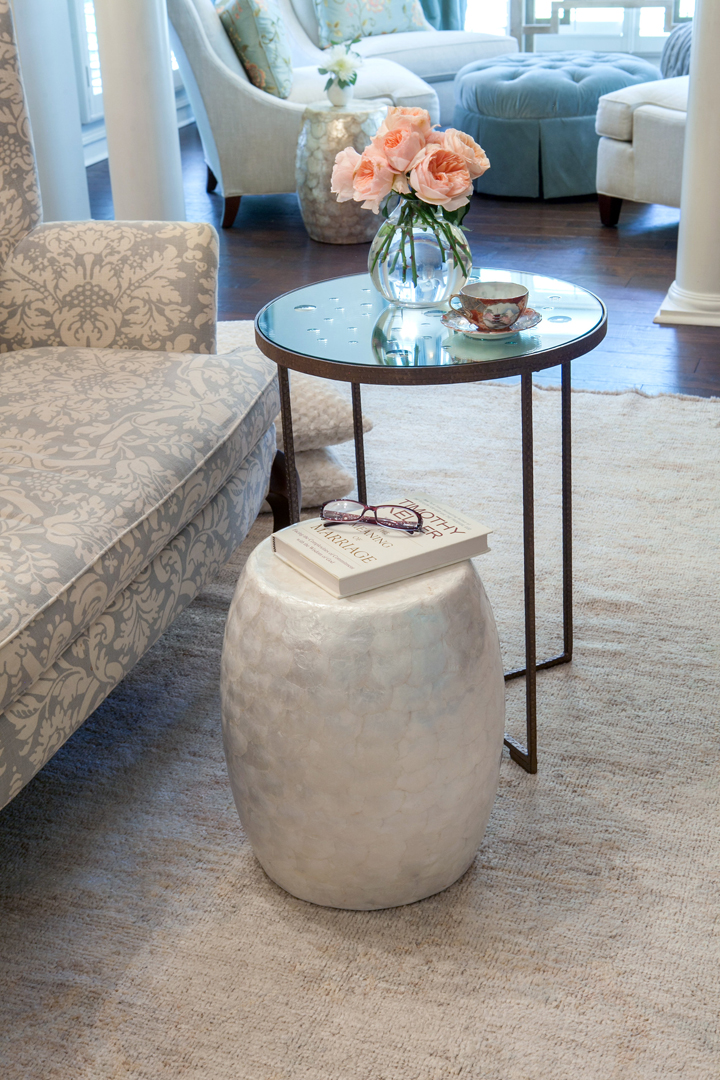 We also selected a more traditional settee, and covered it in a light blue and off white linen damask.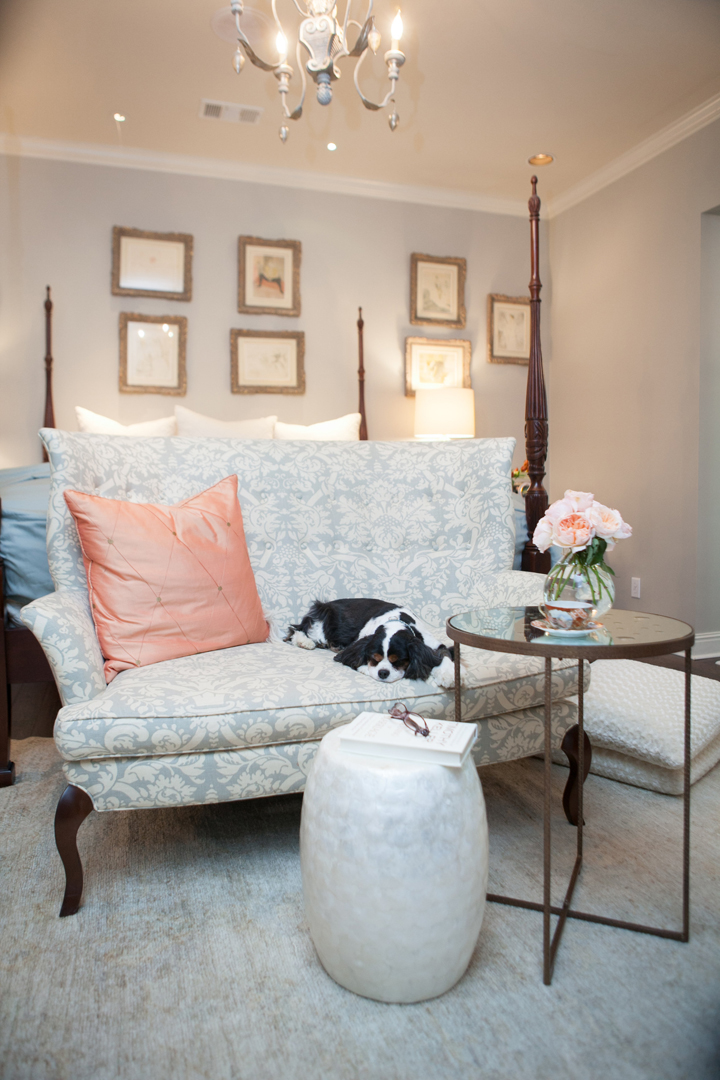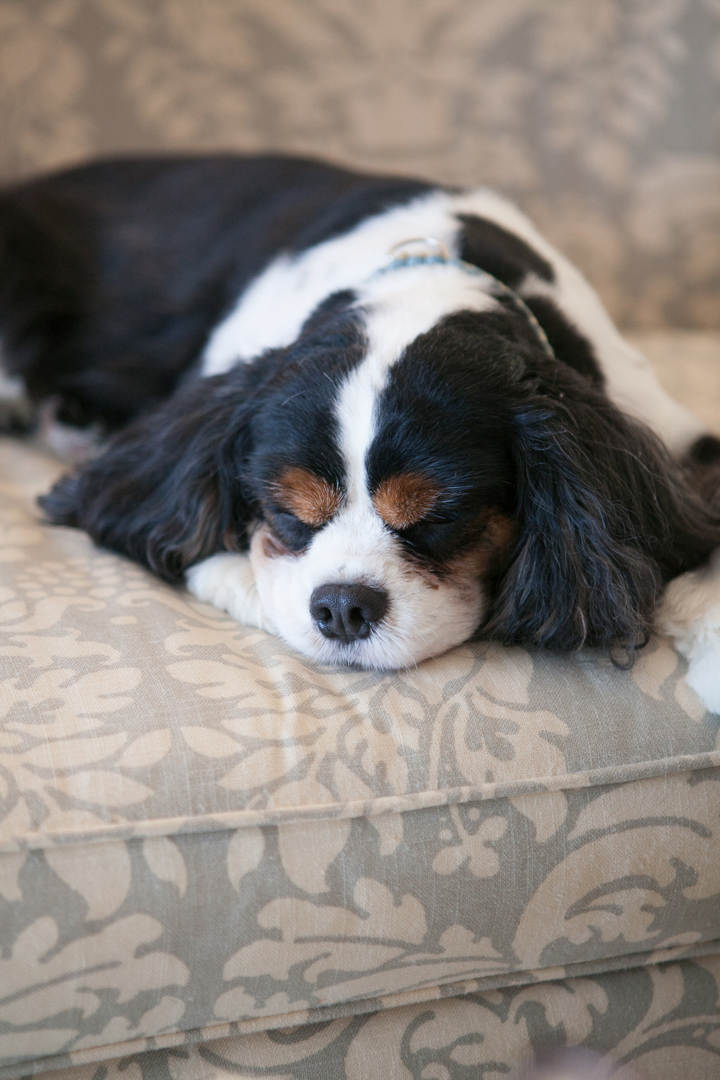 The seating needed to be comfortable for every family member, including Cleveland, their beloved Cavalier King Charles Spaniel.   I think he approved!
It's been such a pleasure sharing this project with you. If you would like to learn more about me or my work, please visit my website or feel free to follow my Instagram or Facebook feed for a glimpse into my daily design adventures.
Ashley

Love turquoise? Visit my shopping blog Everything Turquoise…updated several times throughout the day! Check out Decor by Color for even more color-themed shopping!