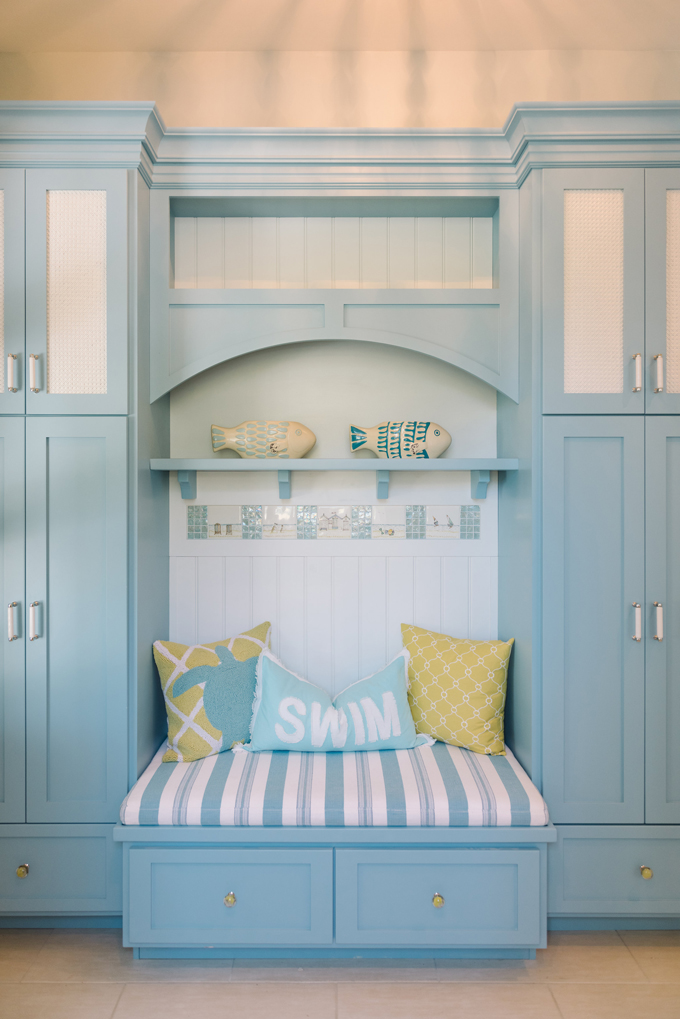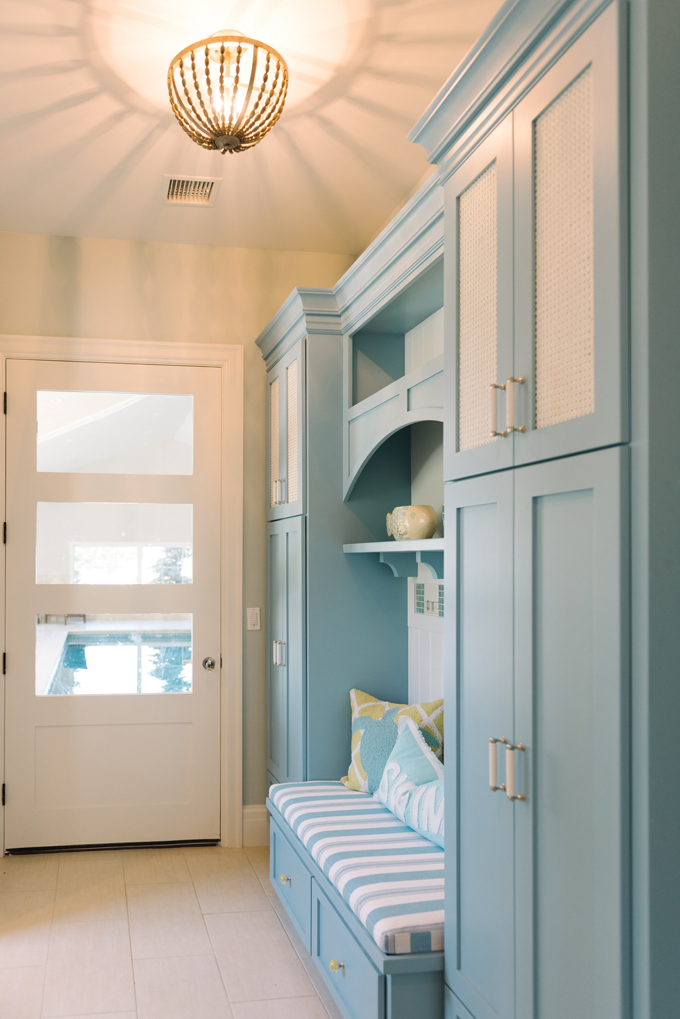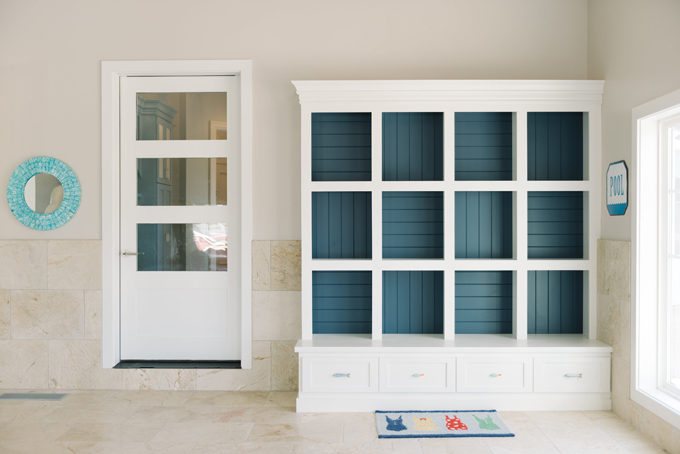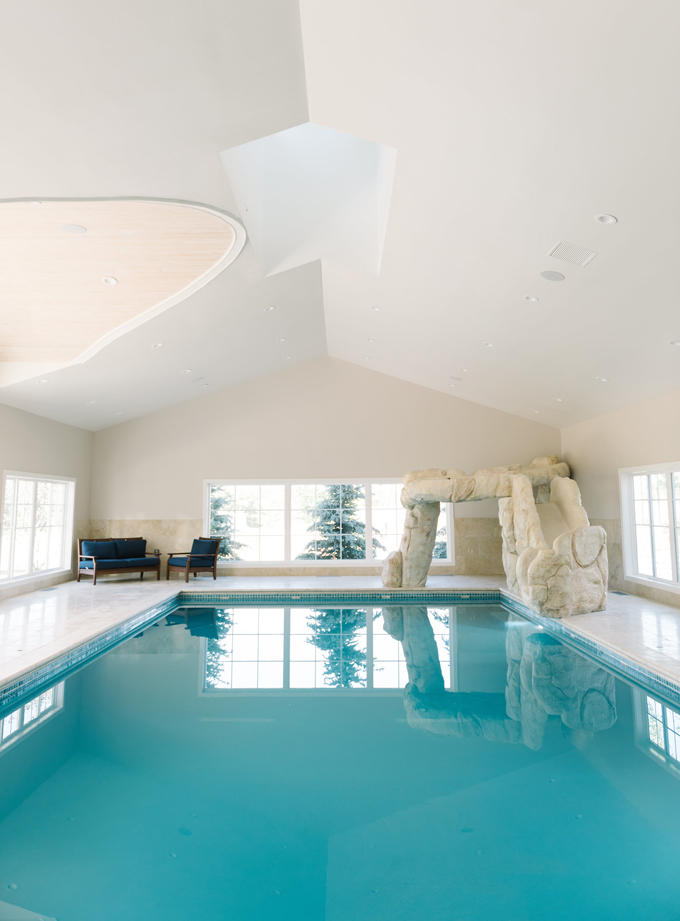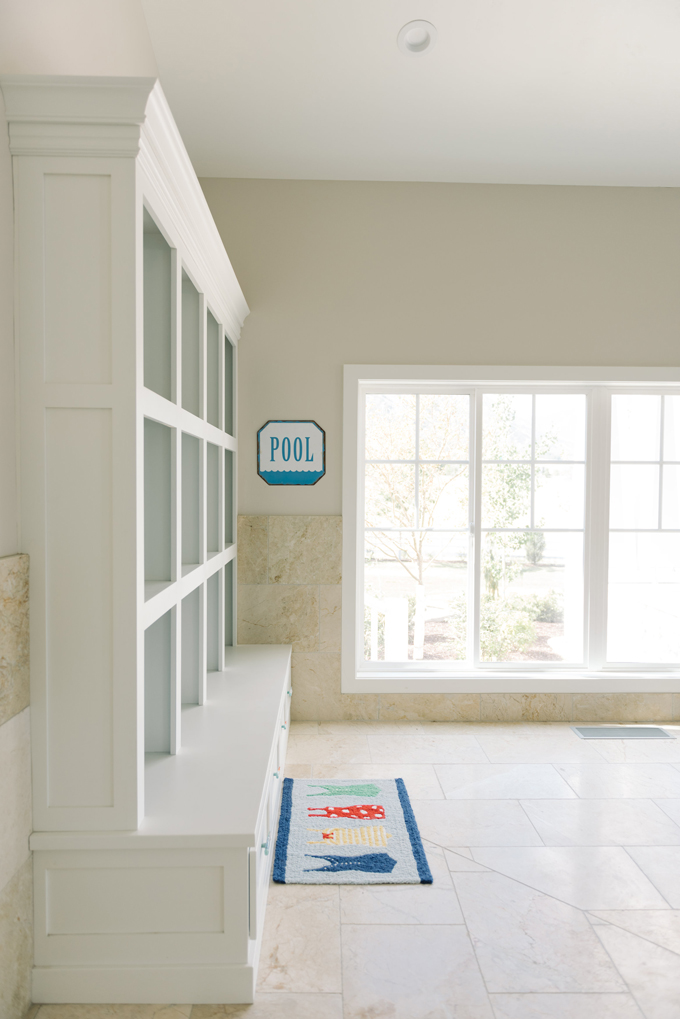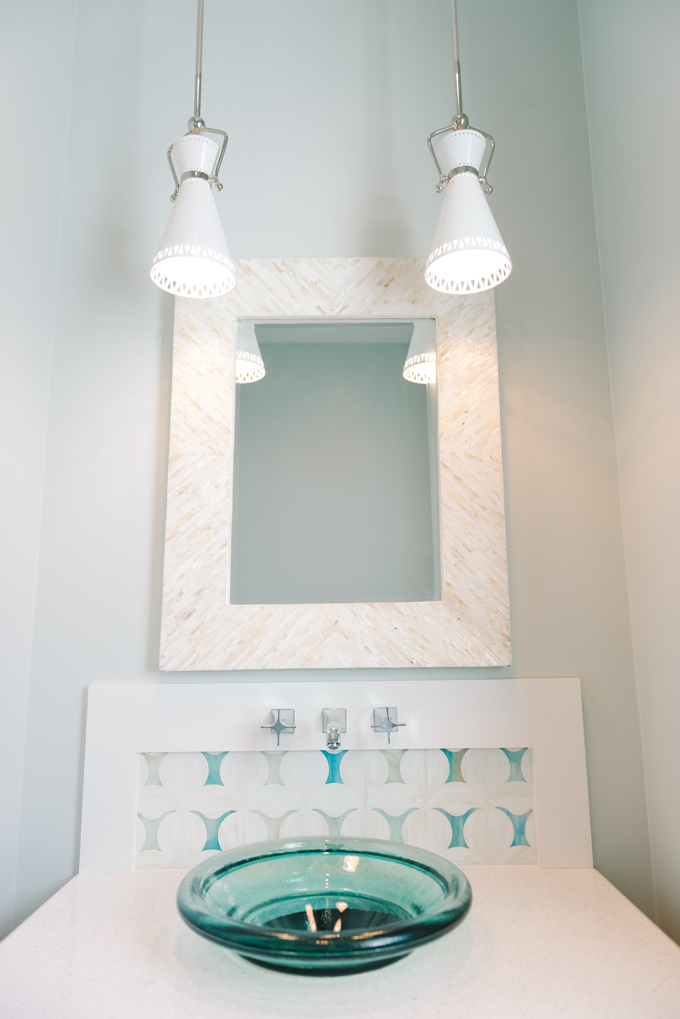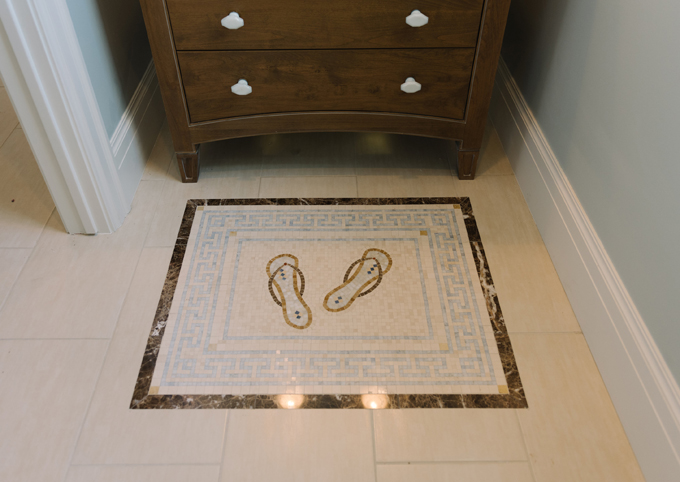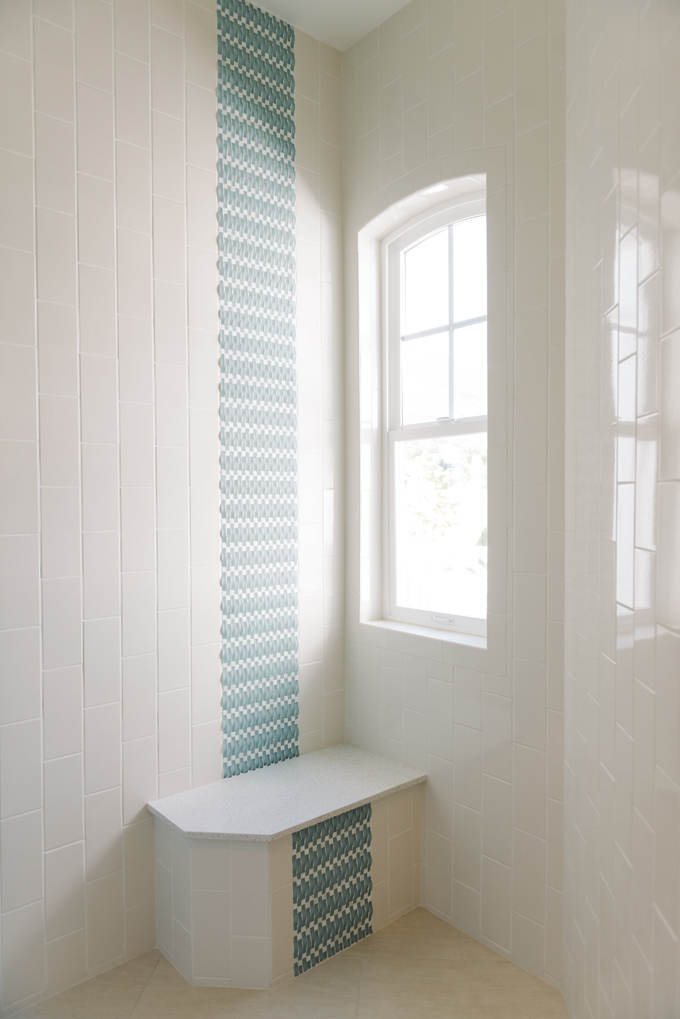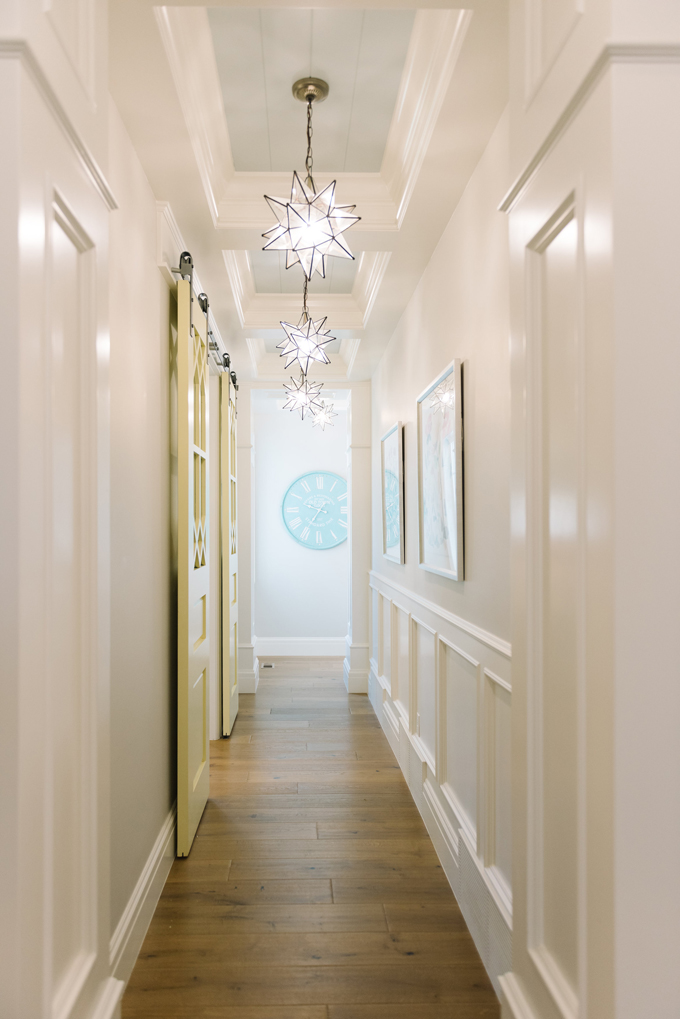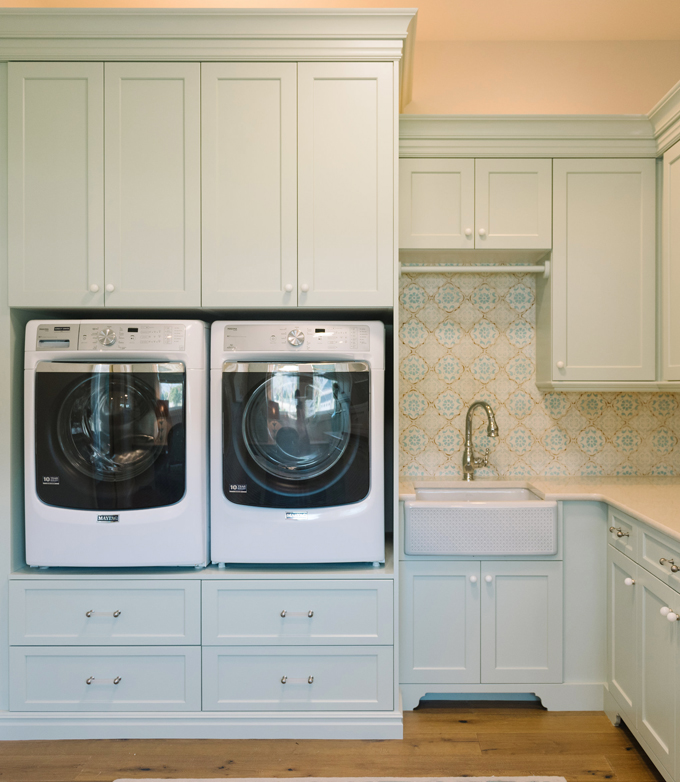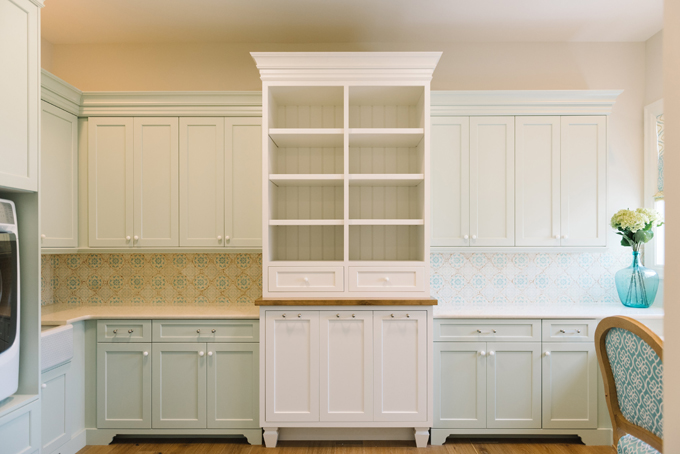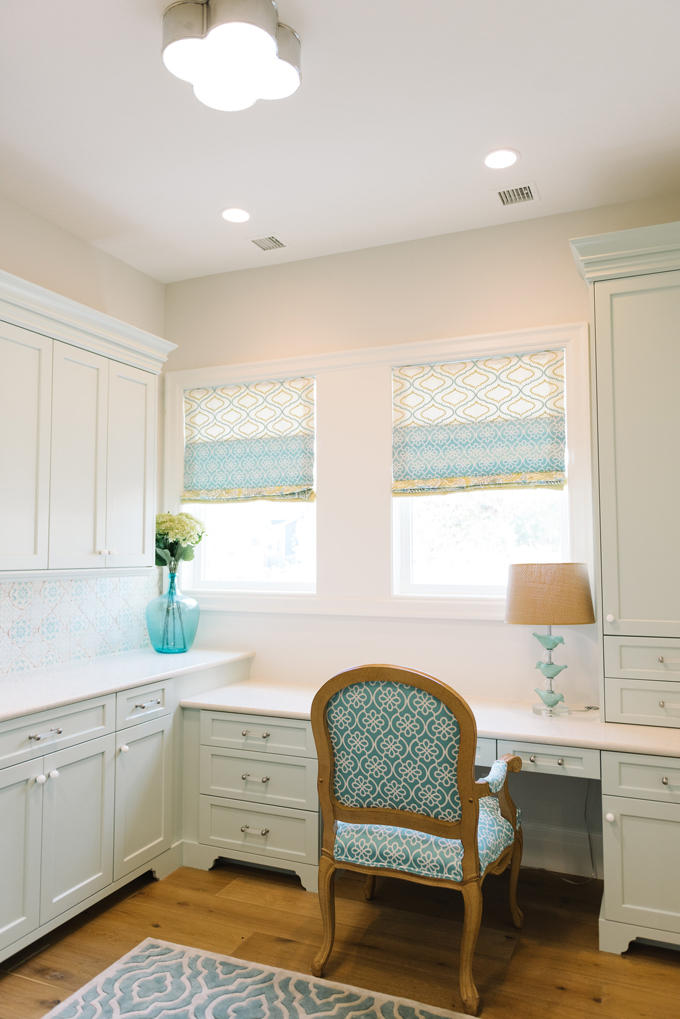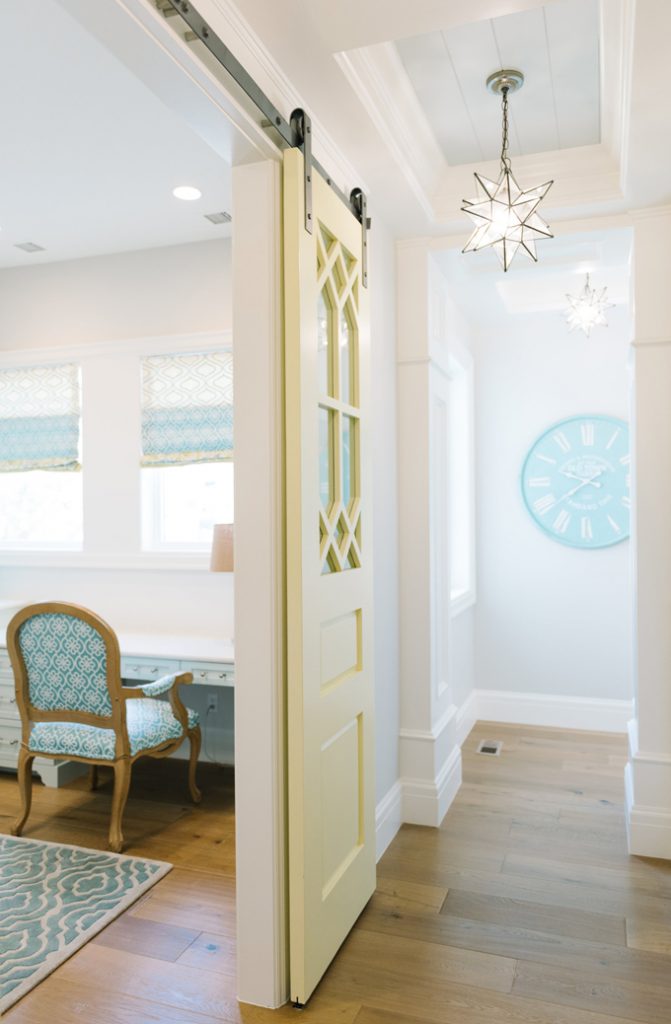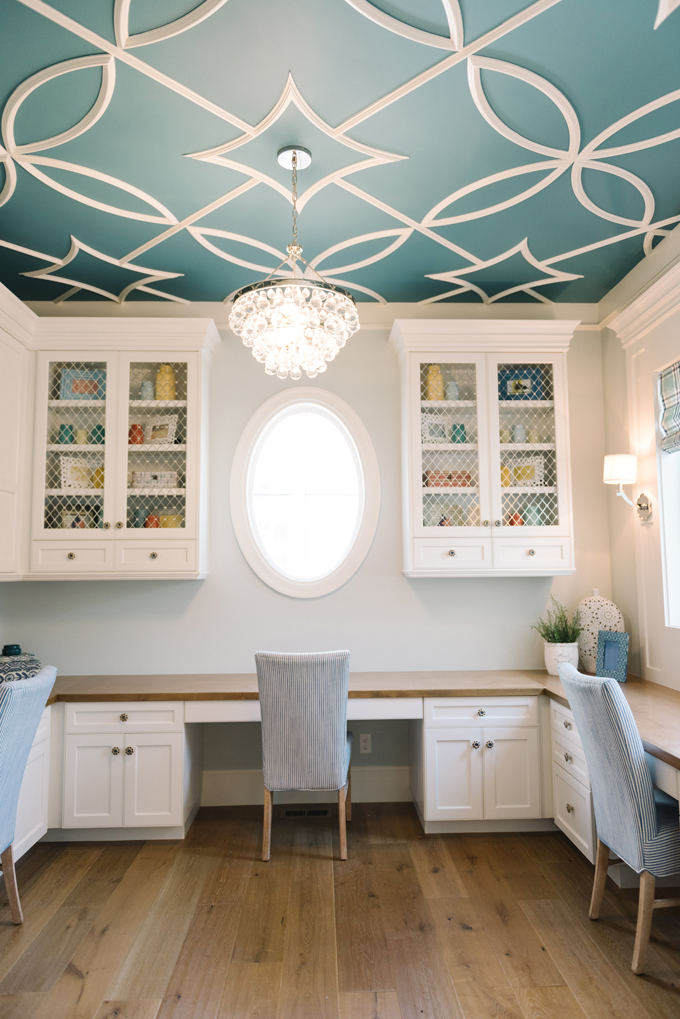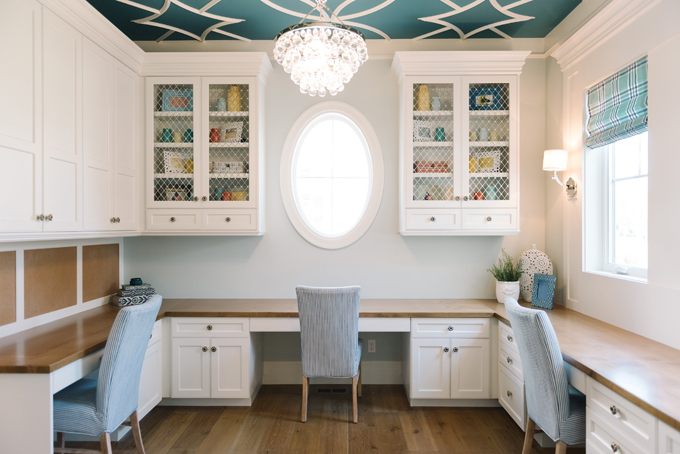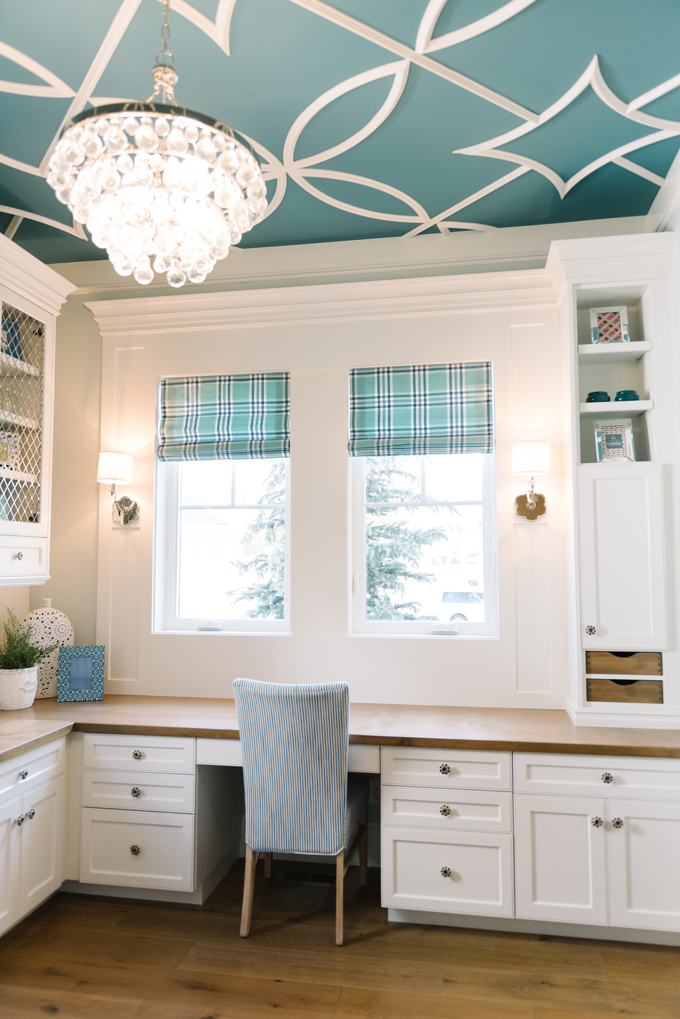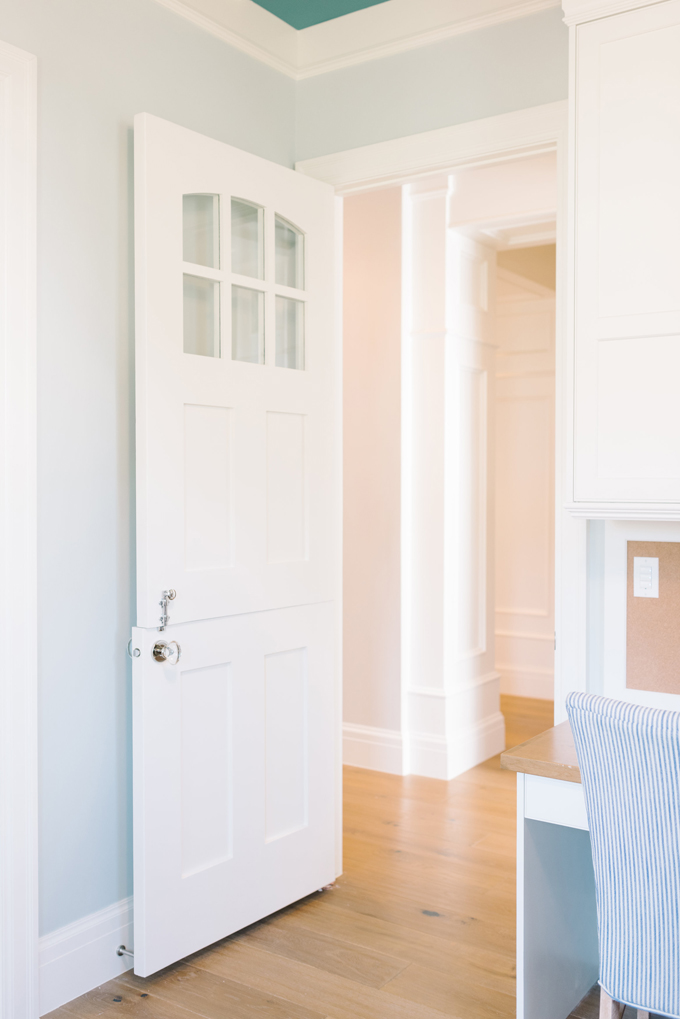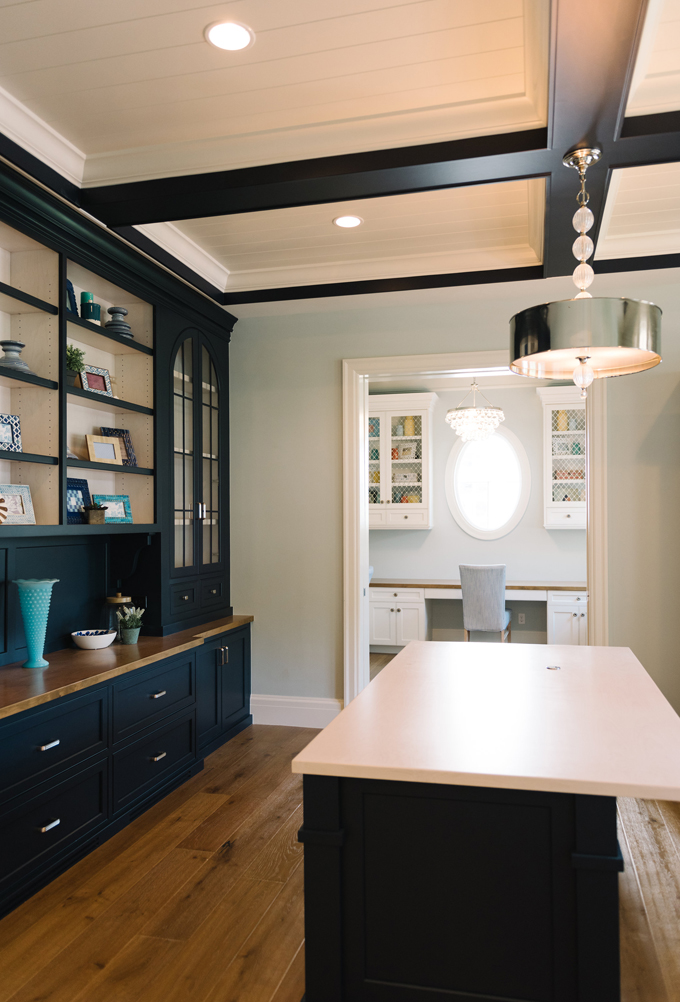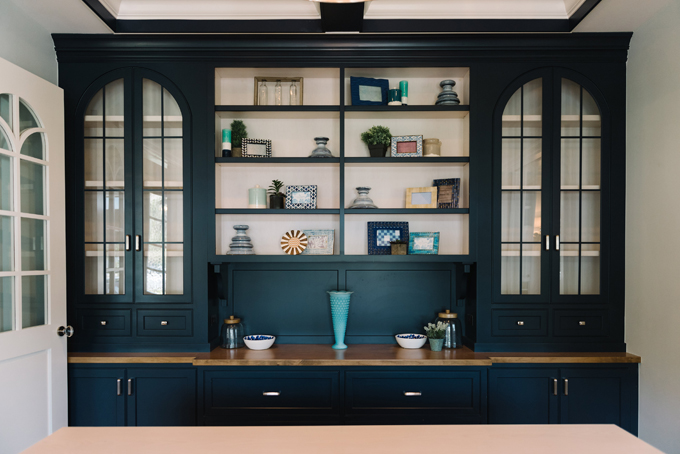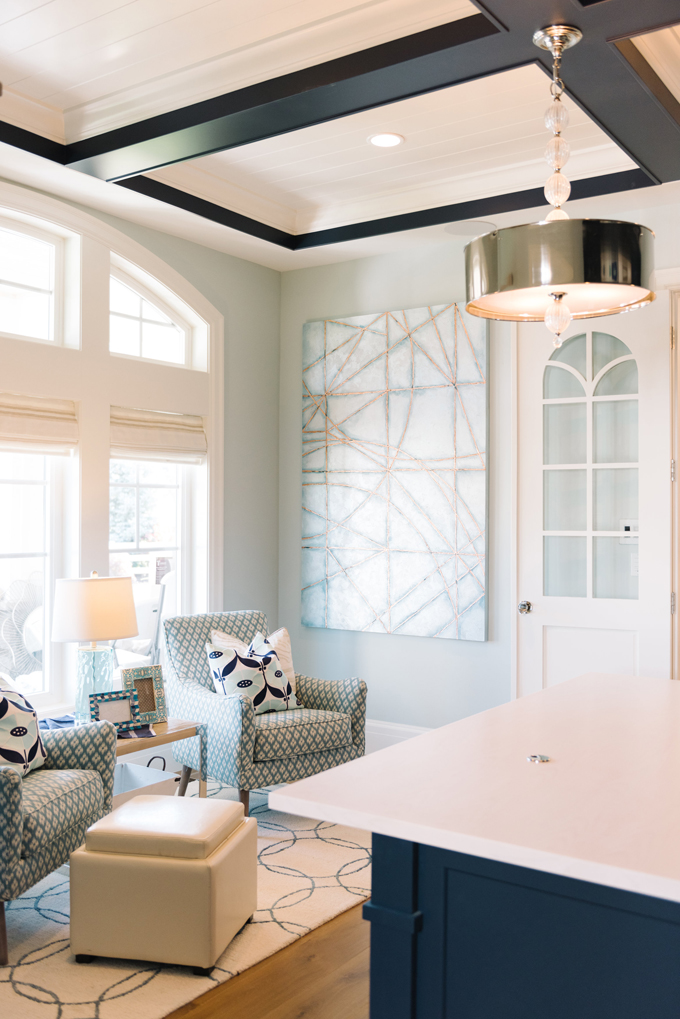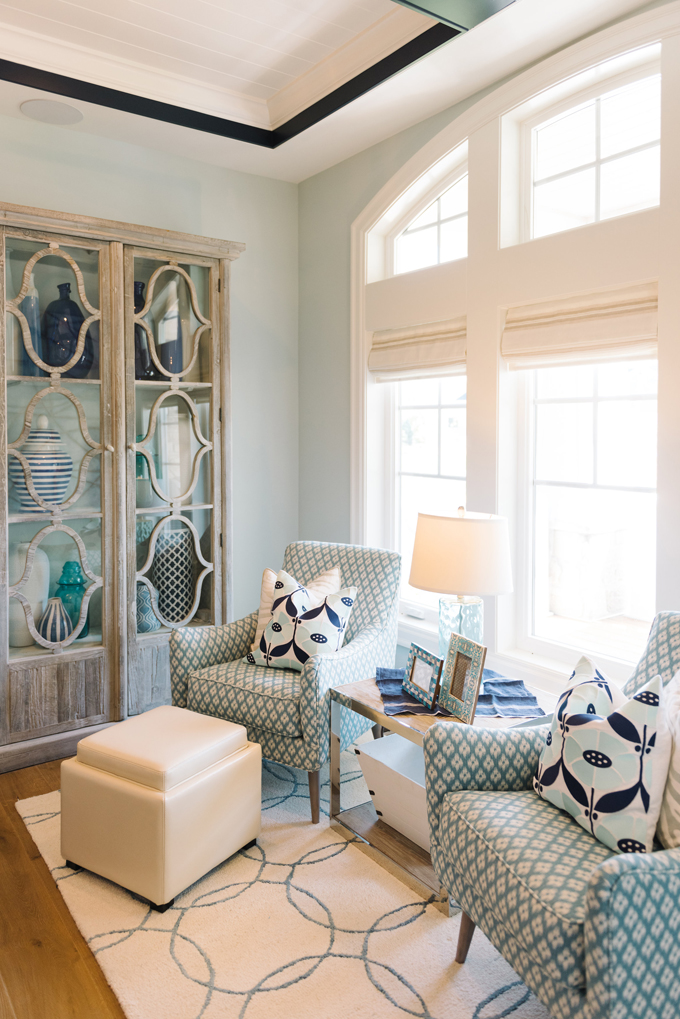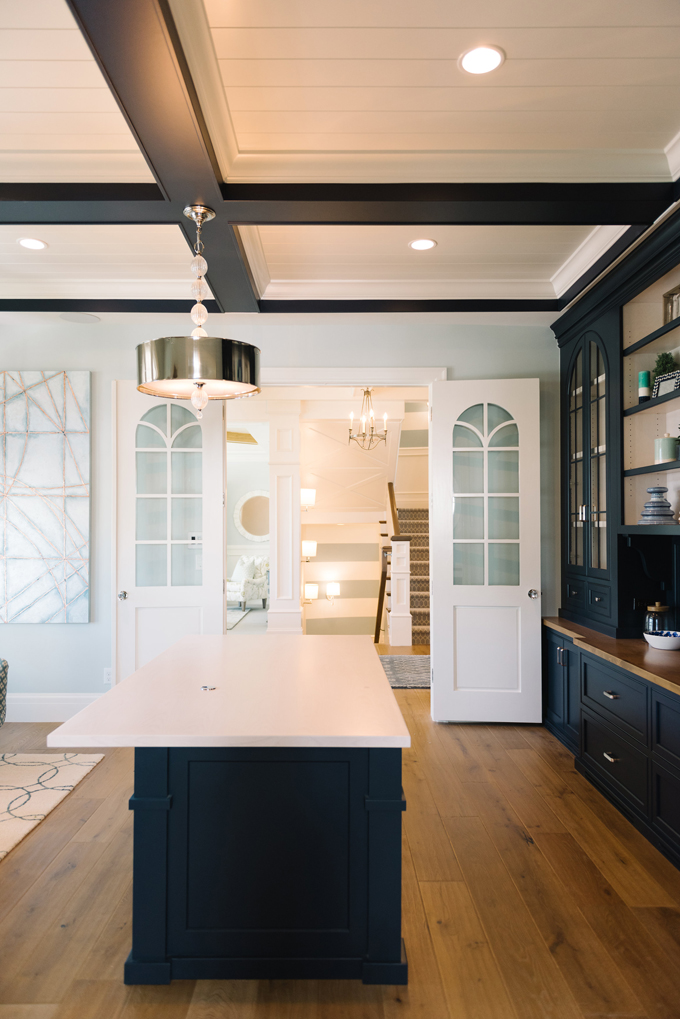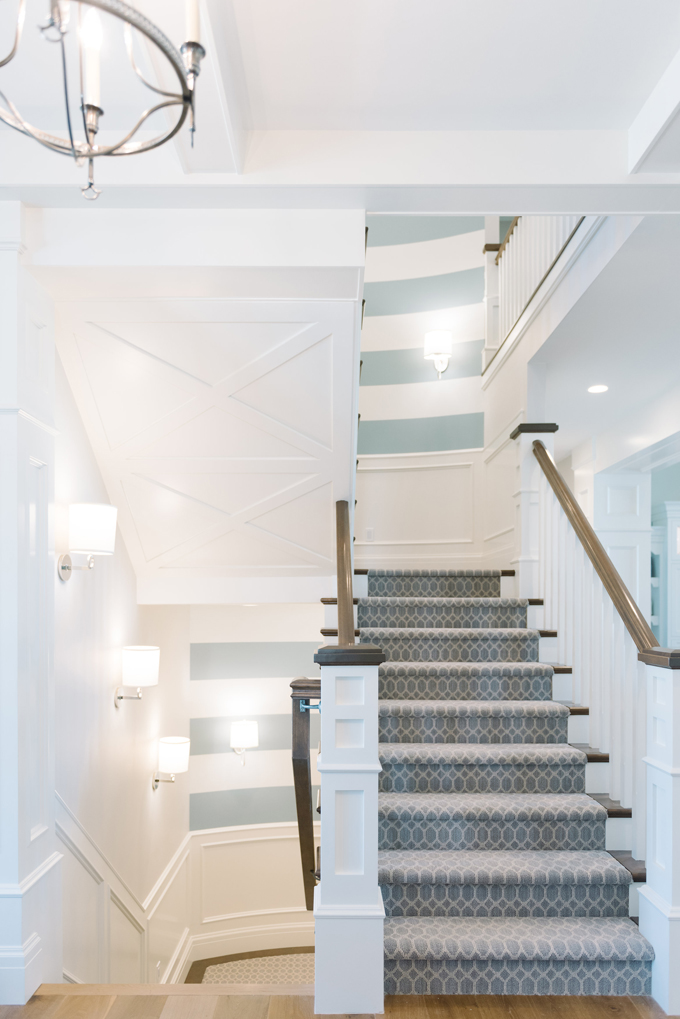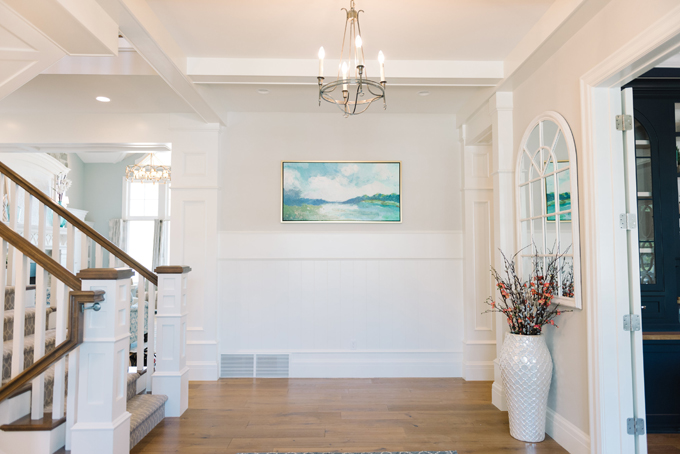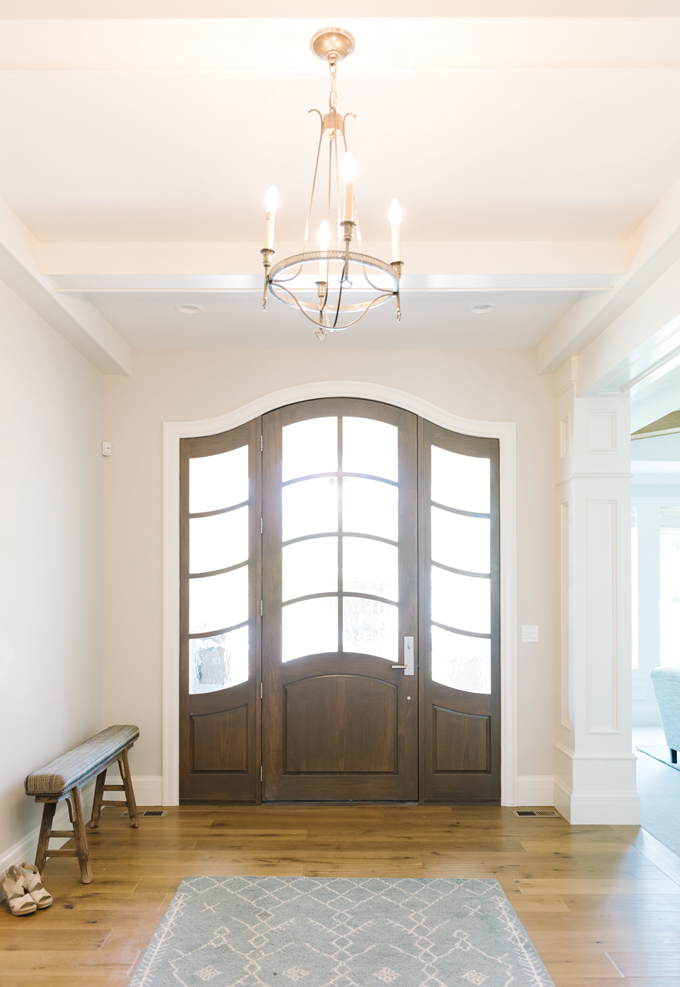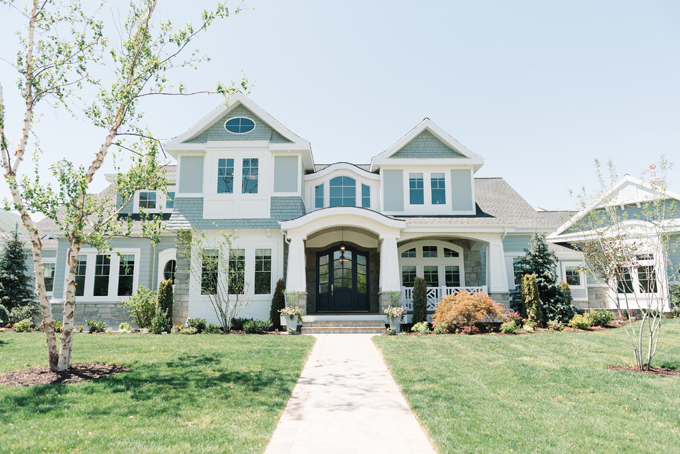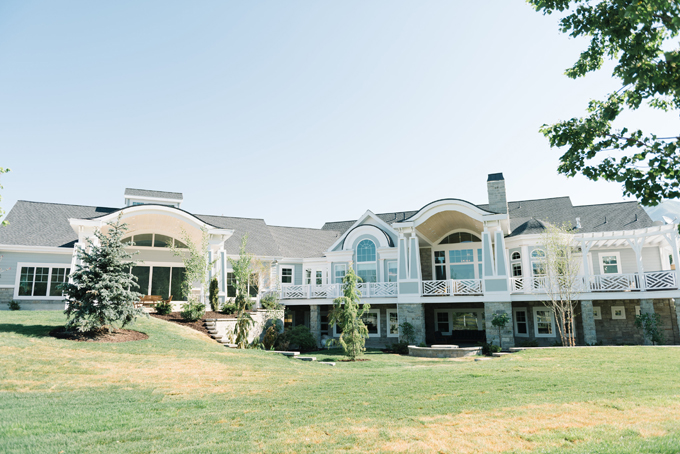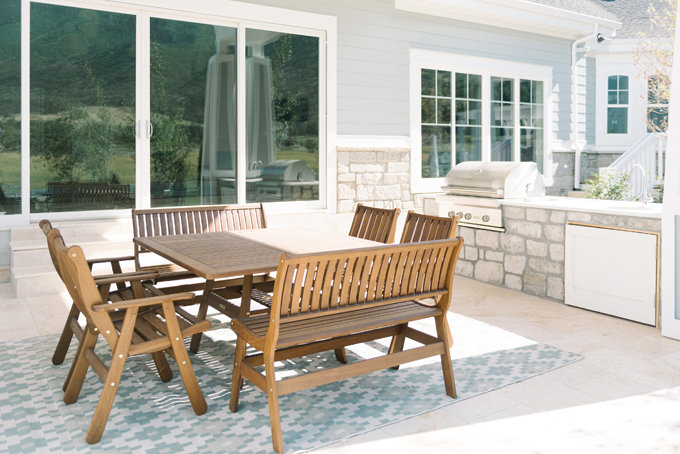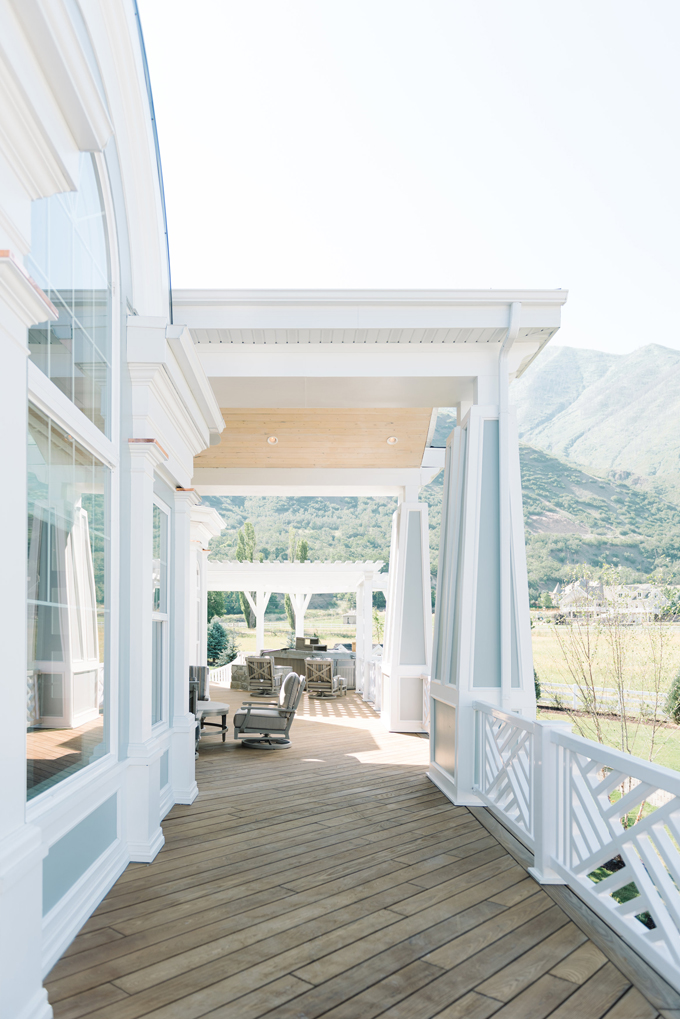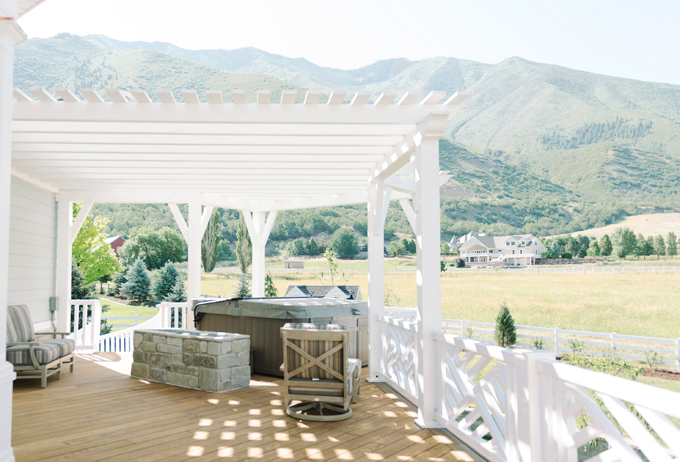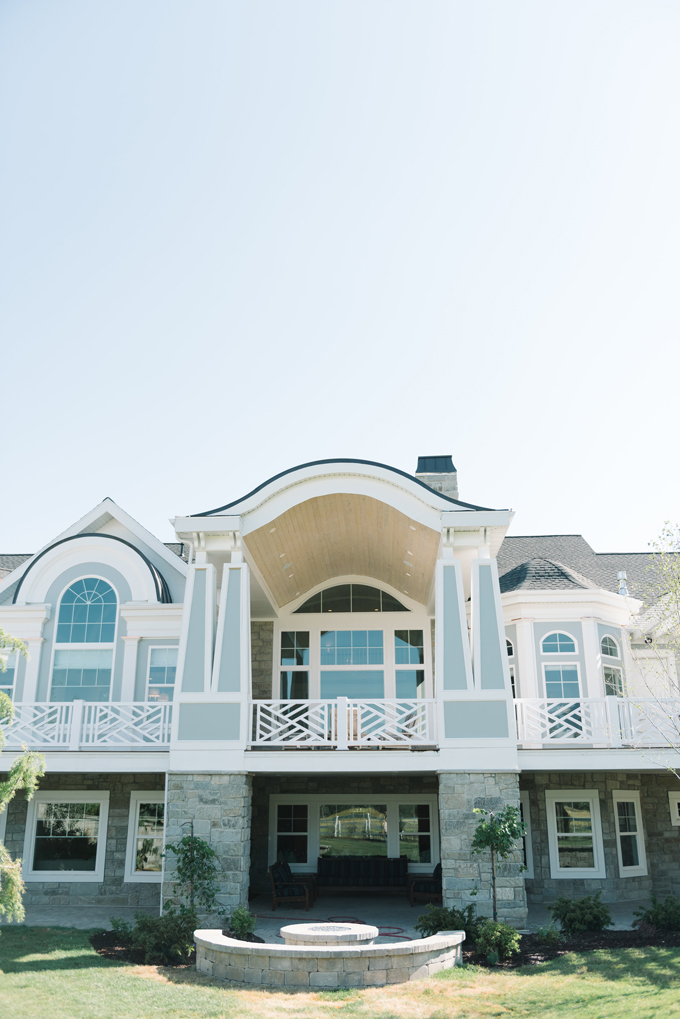 I hope you all enjoyed touring this amazing home all week! I don't think anything could have topped it off quite like an indoor pool! Interior designer Lindy Allen of Four Chairs Furniture and the builder Davies Development proved that beautiful design can go hand in hand with functionality and family fun. Although grand (nearly 14,000 sq ft!), the home still manages to feel comfortable, livable and inviting. Like the rest of the spaces throughout the home, the rooms we're seeing today were specifically tailored to the needs of its homeowners…a spacious laundry room, homework area for the kids, office for the parents–each so beautiful and full of thoughtful detail. (Again with the trimwork and ceilings!!) And the exterior of the home is equally as stunning! Love those terraces!
If you see something you love, chances are it is available through Four Chairs Furniture! Even if you can't locate it on their website, it can most likely be ordered over the phone or through email. Just contact them!
Thanks again to Jessie Alexis Photography for perfectly capturing this incredible home!
Tour the rest of the home: Day One, Day Two, Day Three and Day Four.
UVHBA Member Subcontractors and Suppliers
All-Star Garage Doors • BMC • Columbia Millworks • Davies Design Build • Four Chairs Furniture • Hardware Essentials • Harris Architecture • Hearth & Home • Jones Paint & Glass • Mountain Land Design • Premier Building Supply • ProBuild • Smith Hardware & Glass • Sunroc Building Materials • The Stone Shop

Paint Info (Benjamin Mooore unless otherwise noted)
Pool Entry, Bathroom and Shower Room – Cool Breeze CSP-665
Hall Lockers – Marlboro Blue HC-153
Pool Locker – Marlboro Blue HC-153 & White Dove OC-17
Pool Room – Cedar Key OC-16
Halls – Sea Salt CSP-95
Laundry – Sea Pearl OC-20
Laundry Cabinets – Hollingsworth Green HC-141
Laundry Door – Glad Yellow SW6694 Sherwin-Williams
Office – Cool Breeze CSP-665
Library Walls – Cool Breeze CSP-665
Library Ceiling – Baltic Sea CSP-680 with overlay pattern in Dove White
Entry – Sea Salt CSP-95
Stairway (striped) – Silken Blue CSP-670 (BM) & White Dove OC-17
Exterior – Boothbay Gray HC-165
Exterior Accents – Puritan Gray HC-164
Front Door – Newbury Port Blue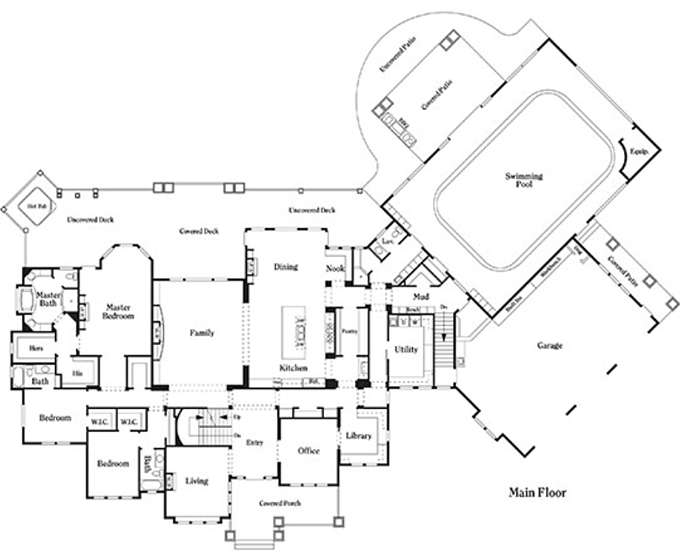 Love turquoise? Visit my shopping blog Everything Turquoise…updated several times throughout the day! Check out Decor by Color for even more color-themed shopping!