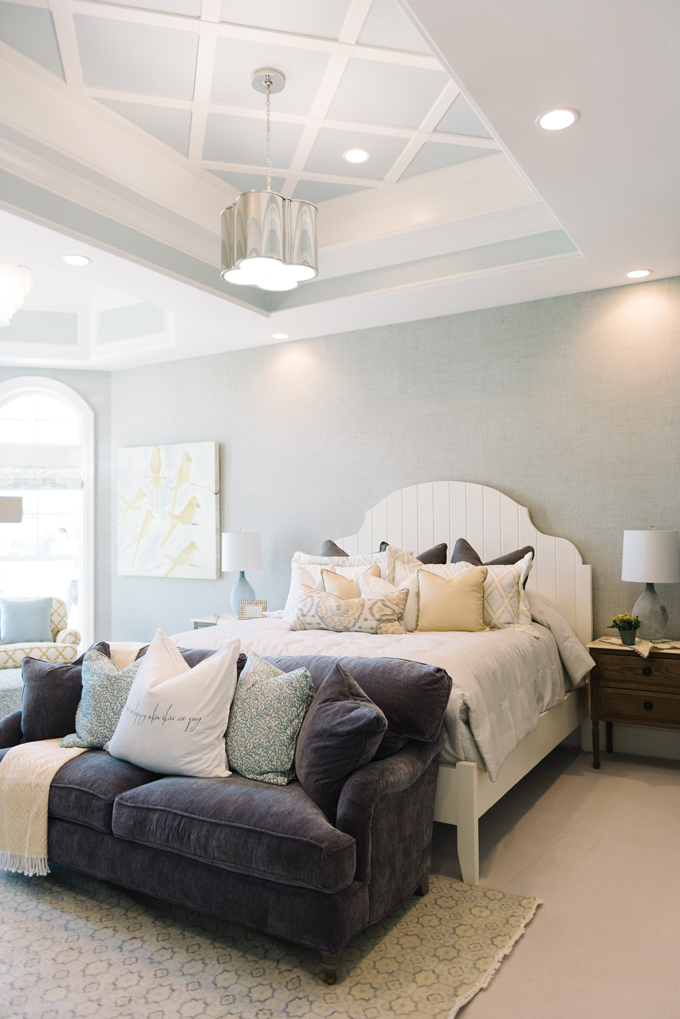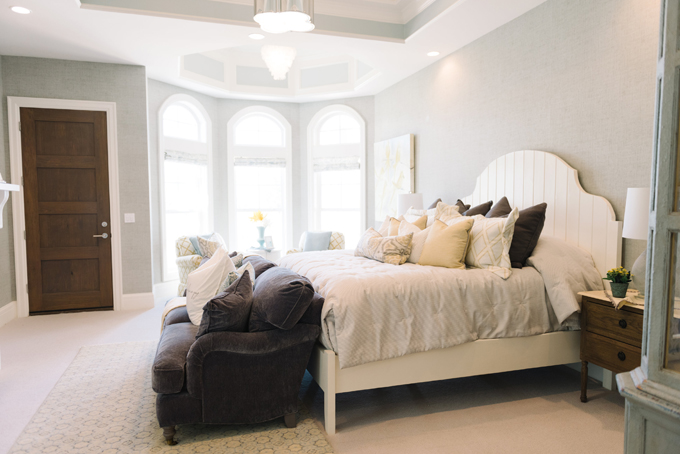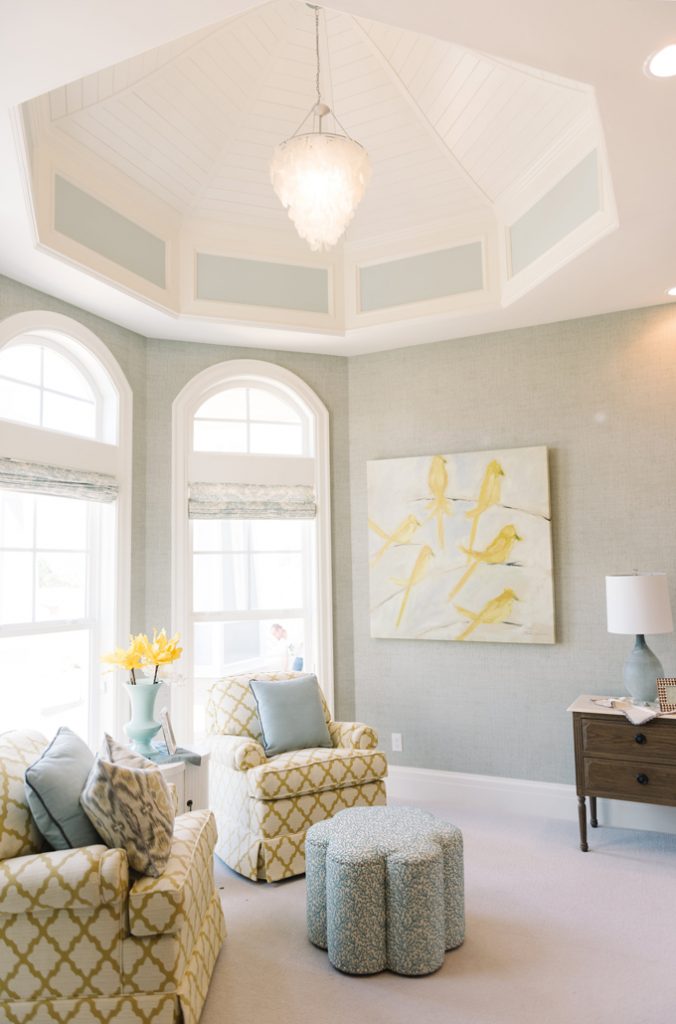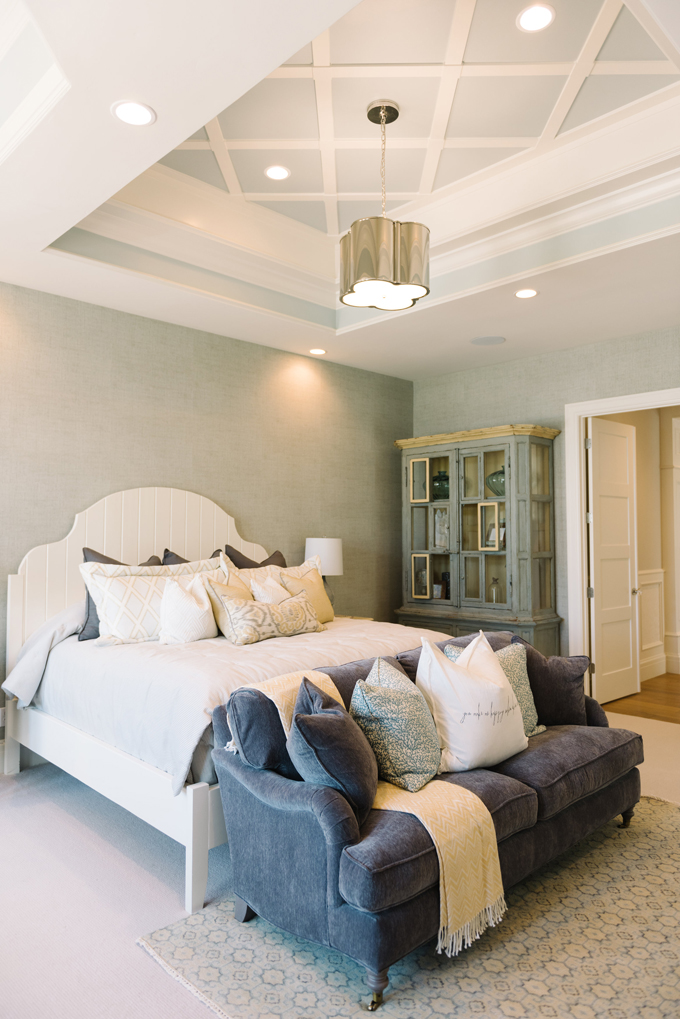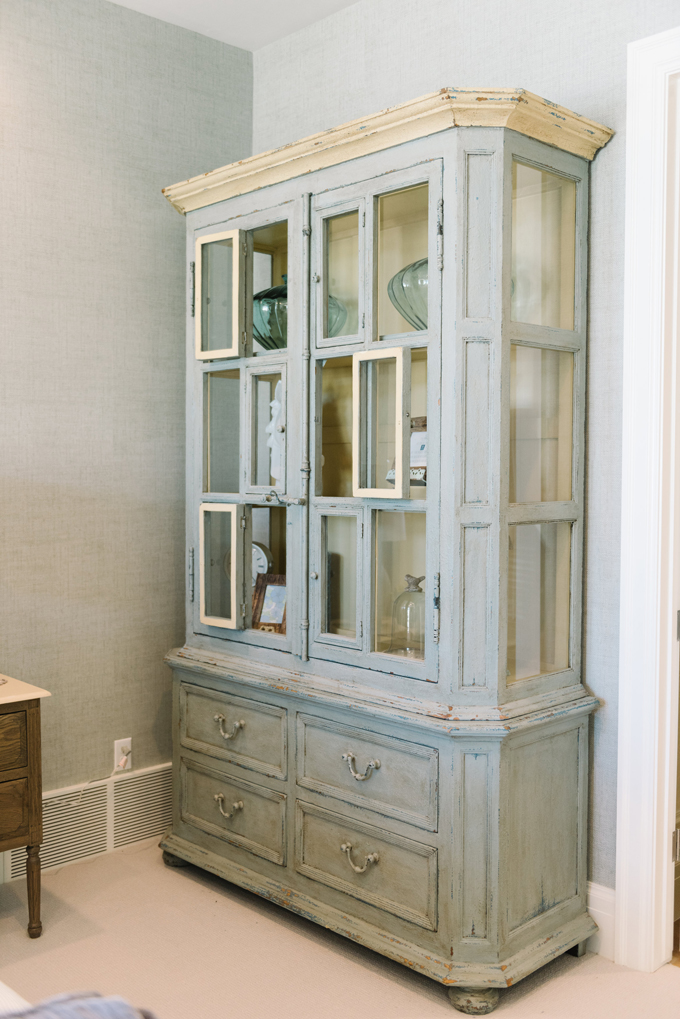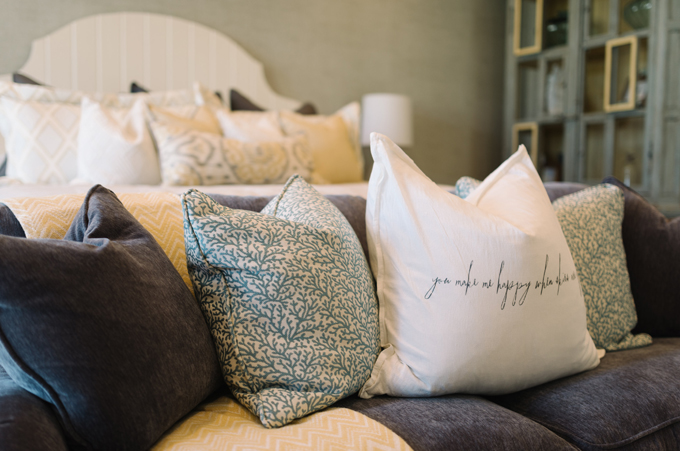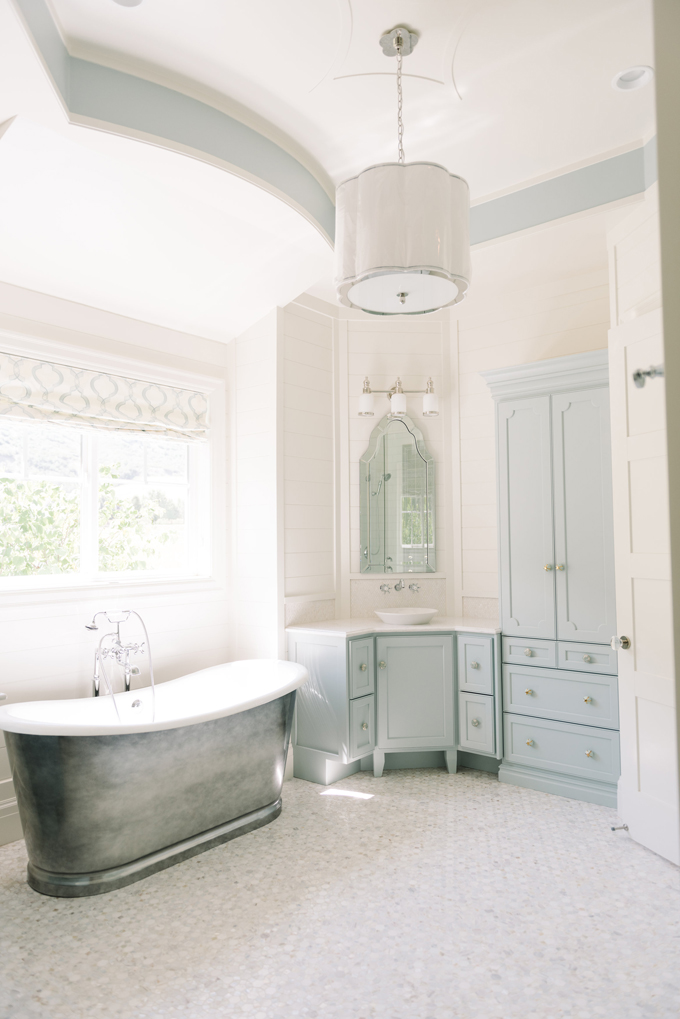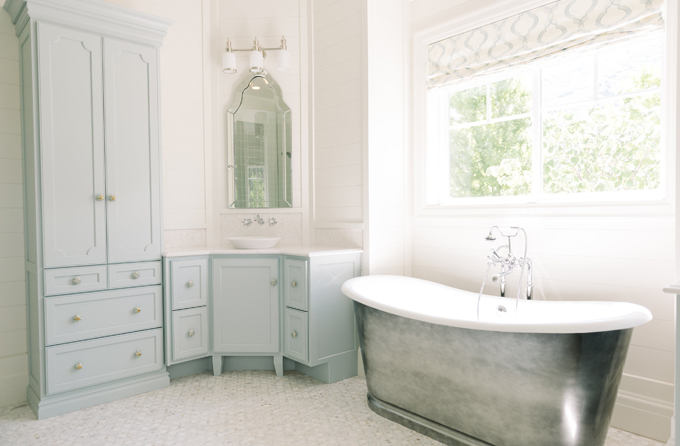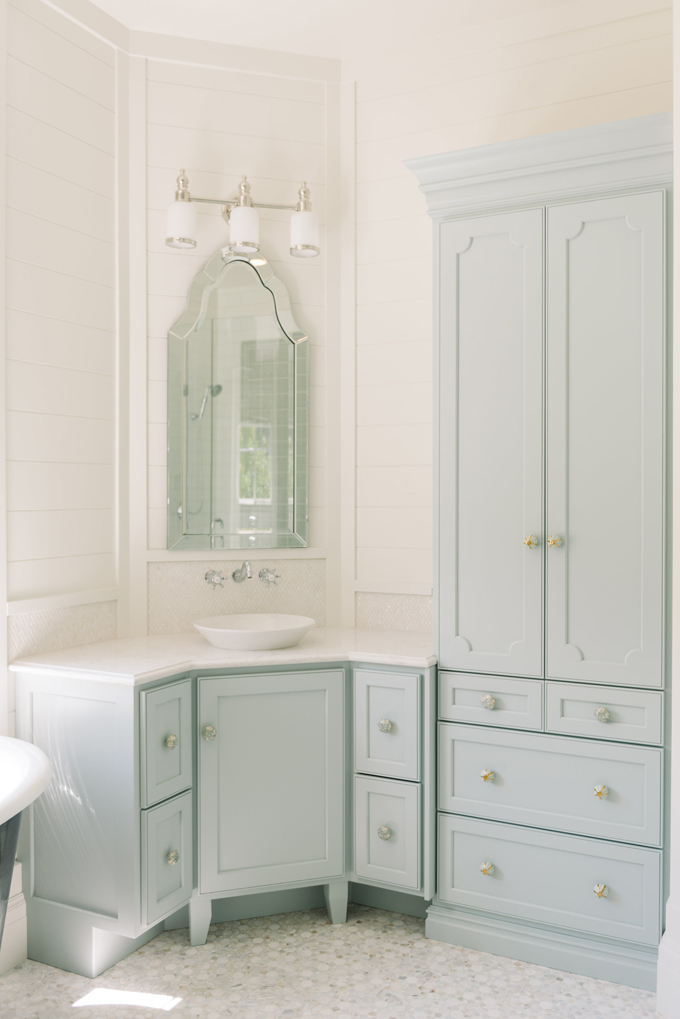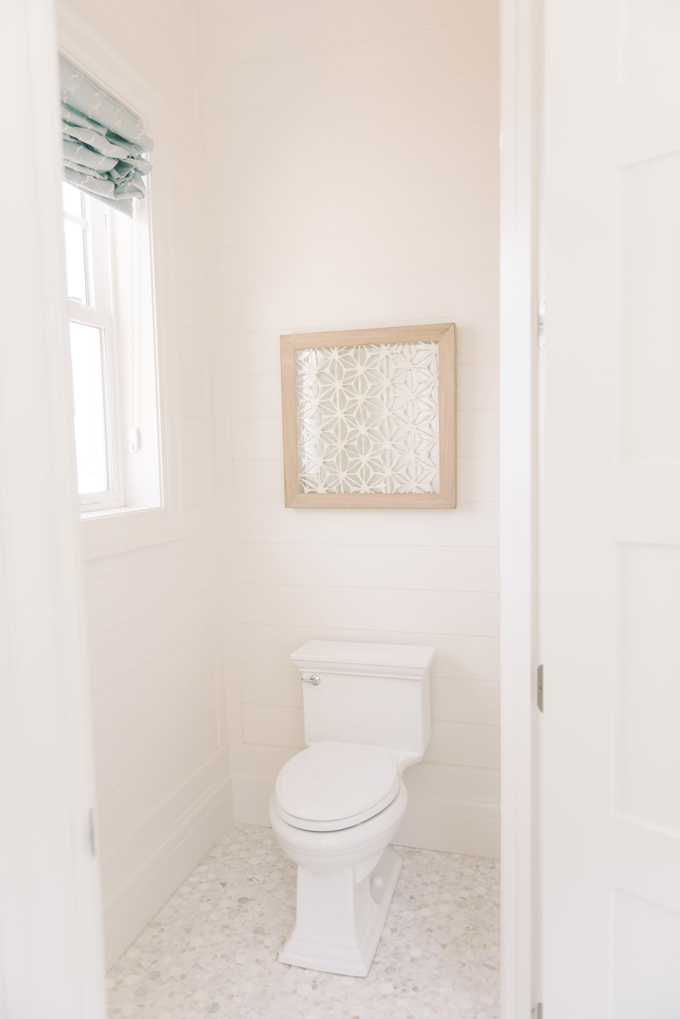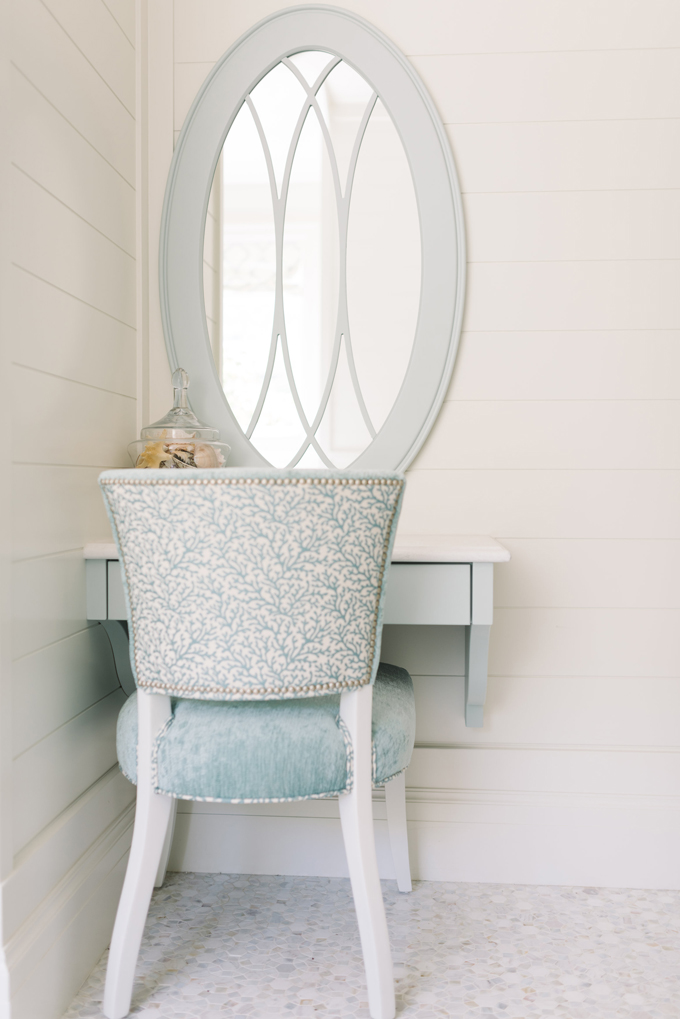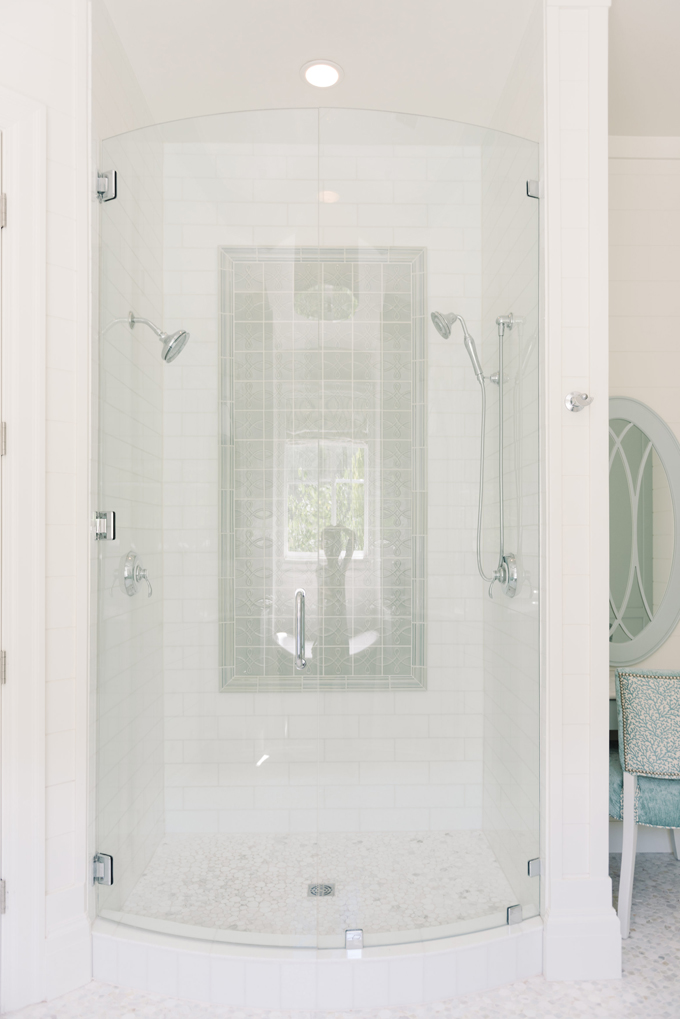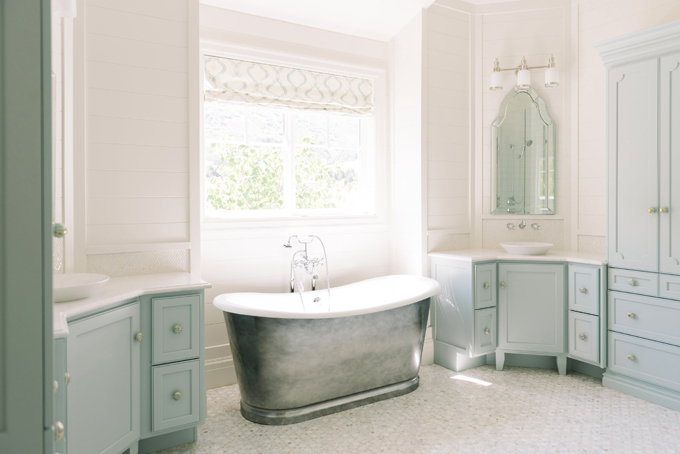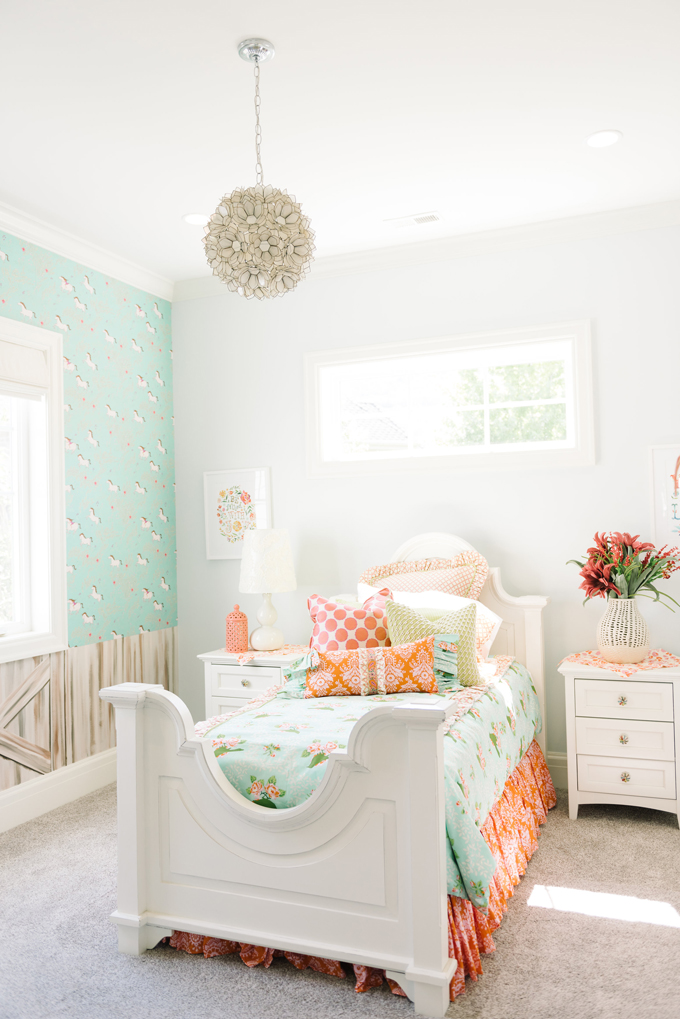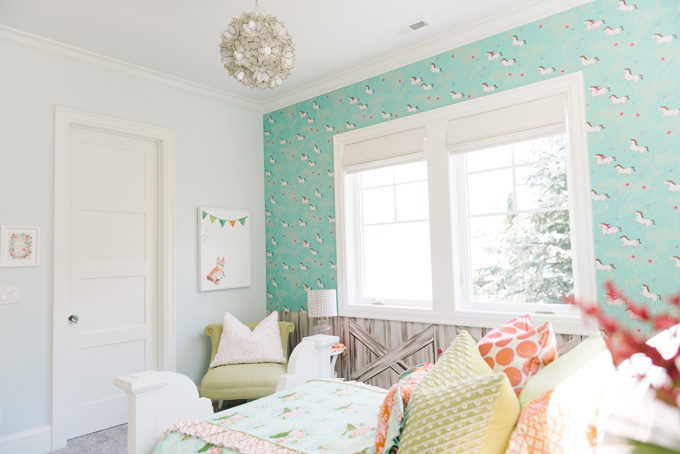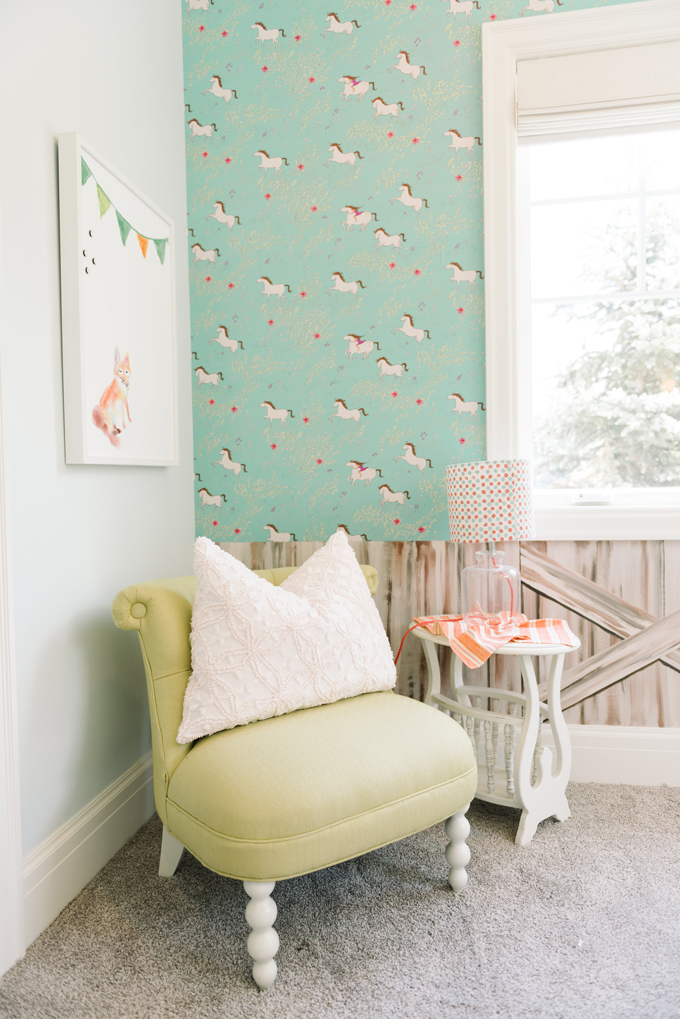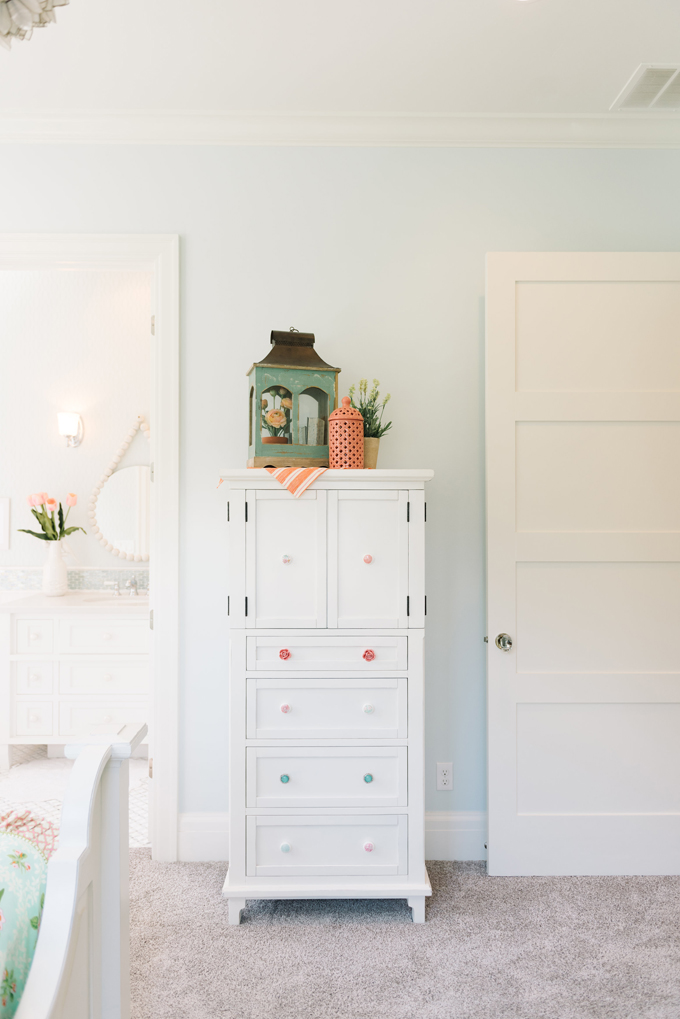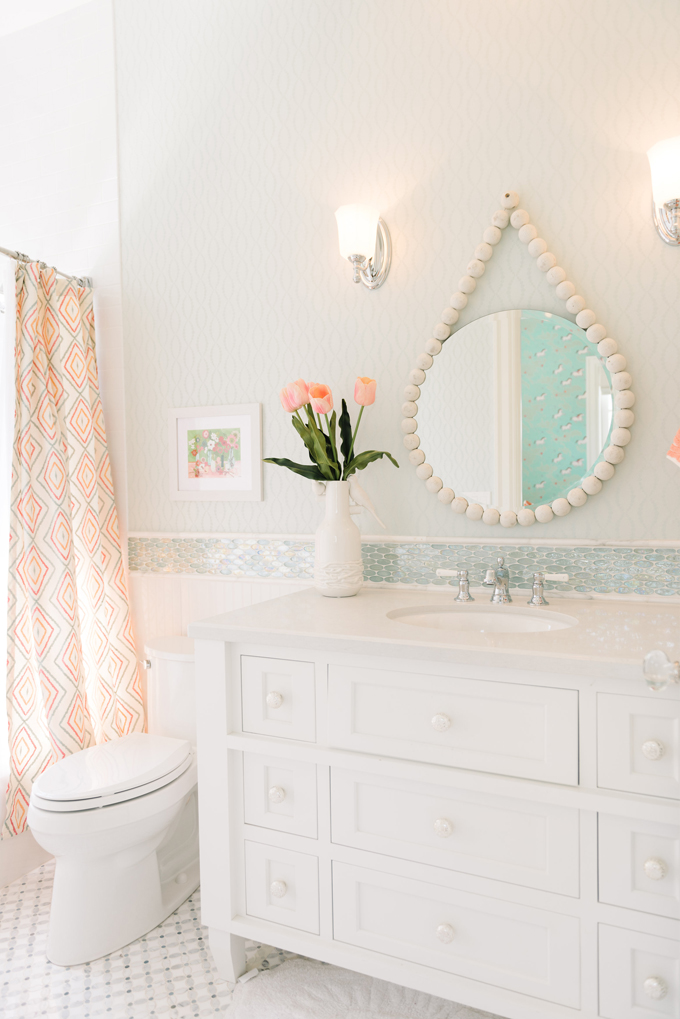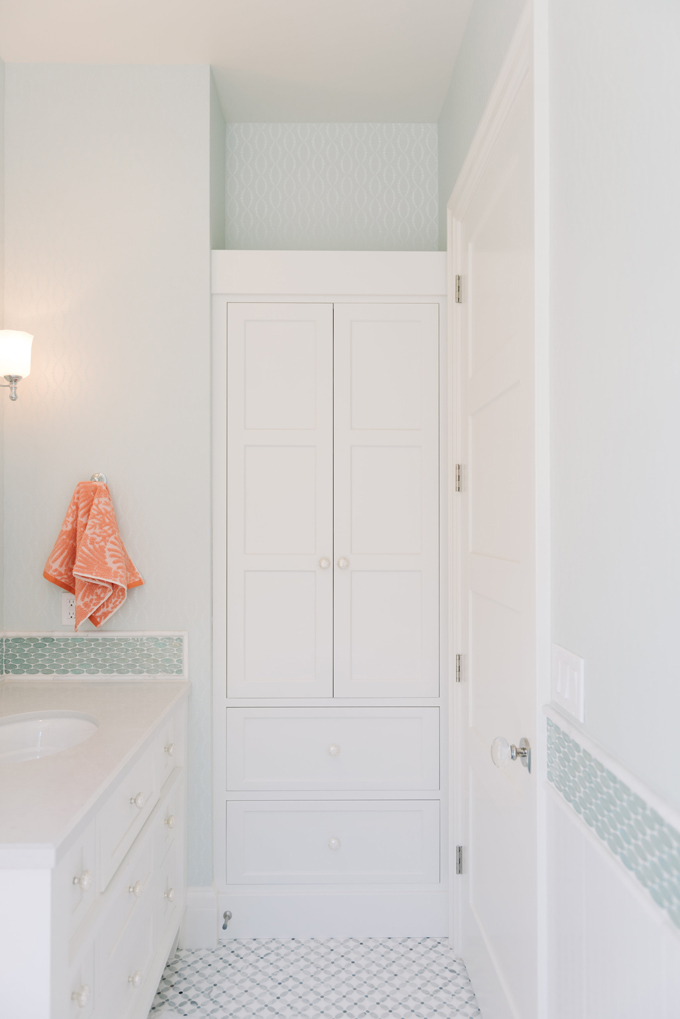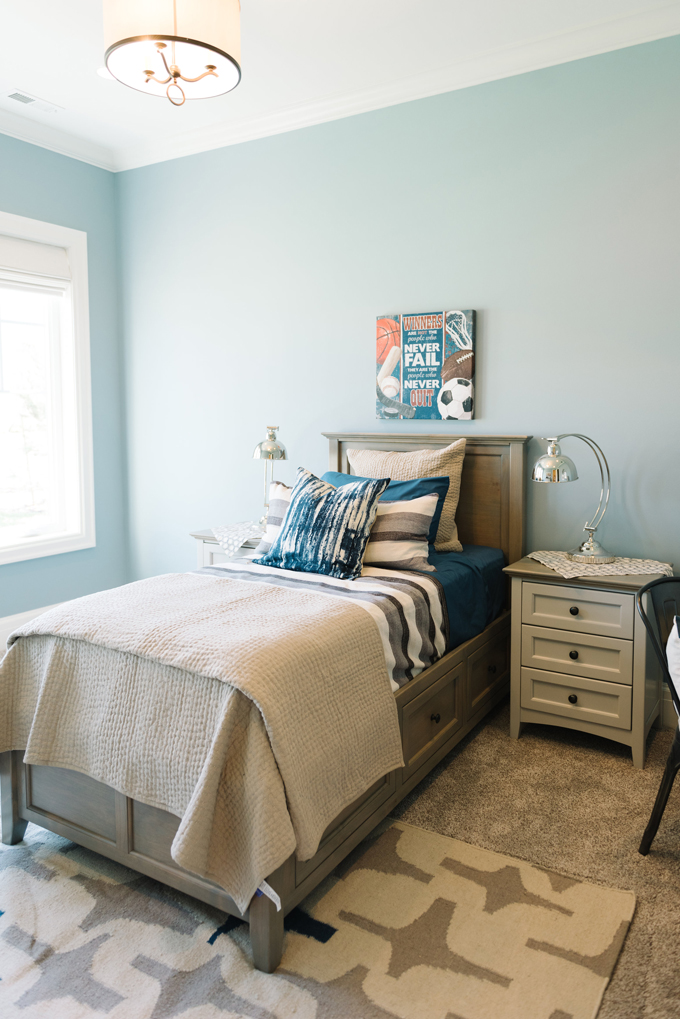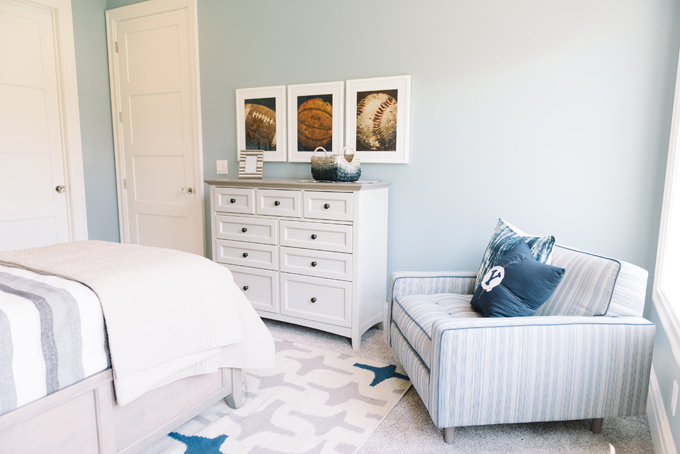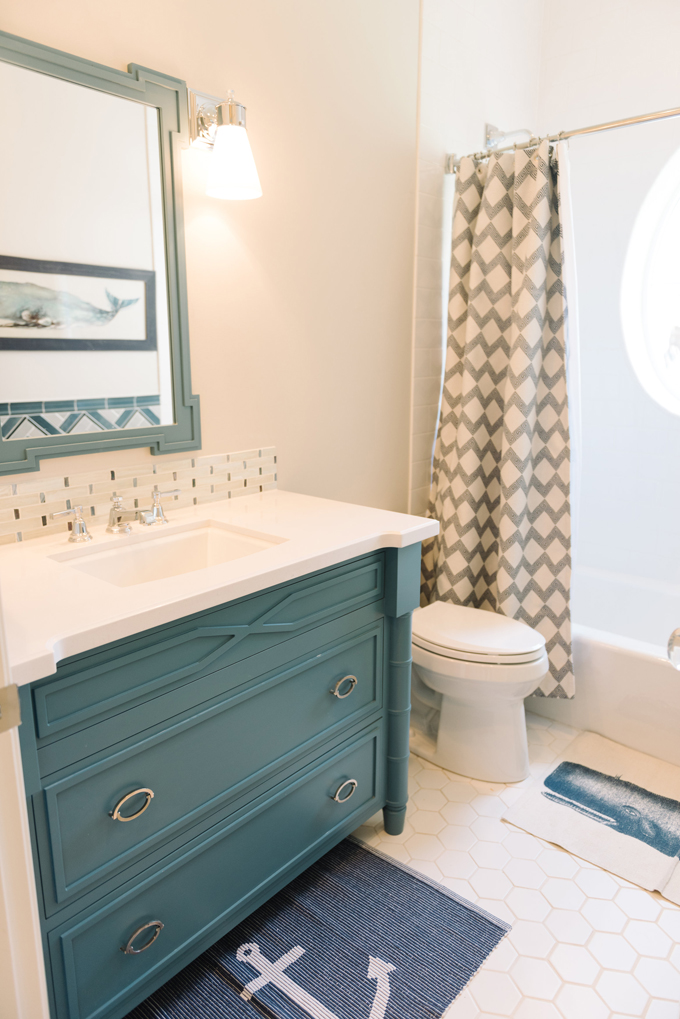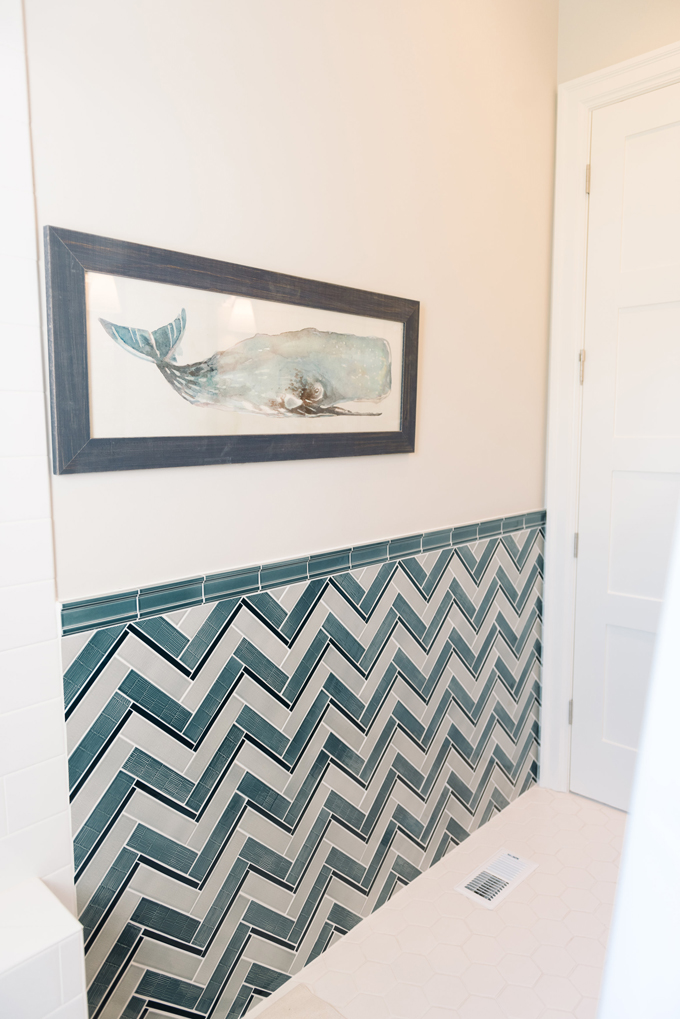 We're halfway through our special week-long tour of this gorgeous Utah dream home designed by Lindy Allen of Four Chairs Furniture, captured beautifully by Jessie Alexis Photography! When it came time to make their dreams a reality, the homeowners turned to design-build firm Davies Development. Together the team created a home that perfectly reflects the personalities of the family who lives there! We saw that yesterday in the two bedrooms upstairs, and more today in the master suite and kids' rooms on the main floor. Again, the details are unparallelled. The ceiling in the master is stunning! And how amazing would that girl's room be for the little animal lover? The family actually owns several show horses that they board in a barn on the property…I'm sure she'd love them to stop over at her window! Do you think she'd mind if we traded bathrooms though?? It's so beautiful! Love the tilework in the boy's bathroom too. AND then there's the master suite. What a relaxing retreat! The bathroom is straight out of my dreams! If you love something you see, it probably came from Four Chairs Furniture so visit them for more info!
Come back tomorrow where we'll be heading down to the super-fun lower level!
See more of the home: Day One, Day Two and Day Four.

UVHBA Member Subcontractors and Suppliers
All-Star Garage Doors • BMC • Columbia Millworks • Davies Design Build • Four Chairs Furniture • Hardware Essentials • Harris Architecture • Hearth & Home • Jones Paint & Glass • Mountain Land Design • Premier Building Supply • ProBuild • Smith Hardware & Glass • Sunroc Building Materials • The Stone Shop
Paint Info (Benjamin Moore unless noted)
Master Bath Ceiling – Woodlawn Blue HC-147
Master Bath Cabinets – Woodlawn Blue HC-147
Master Bath Ship Lap – White Dove OC-17
Girl's Room – Glimmer SW6476 Sherwin-Williams
Girl's Bathroom Cabinets – White Dove OC-17
Boy's Room – AC-22 Nantucket Fog
Boy's Bath – Sea Salt CSP-95
Boy's Vanity – Refuge SW6228 Sherwin-Williams
Love turquoise? Visit my shopping blog Everything Turquoise…updated several times throughout the day! Check out Decor by Color for even more color-themed shopping!