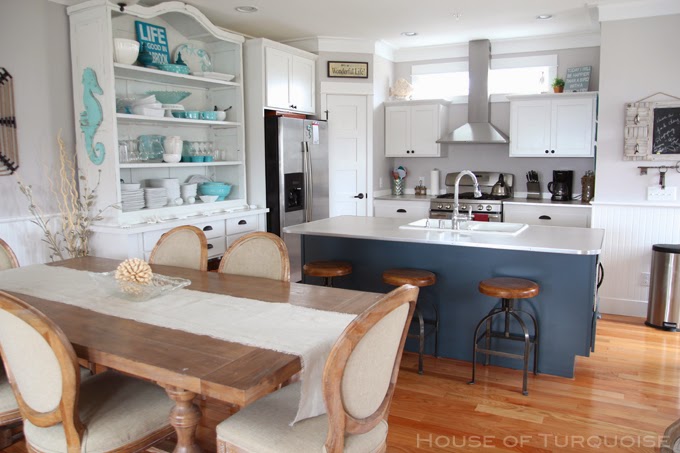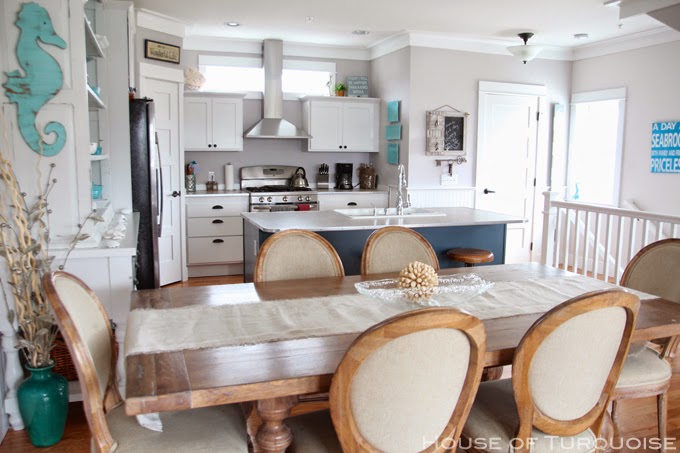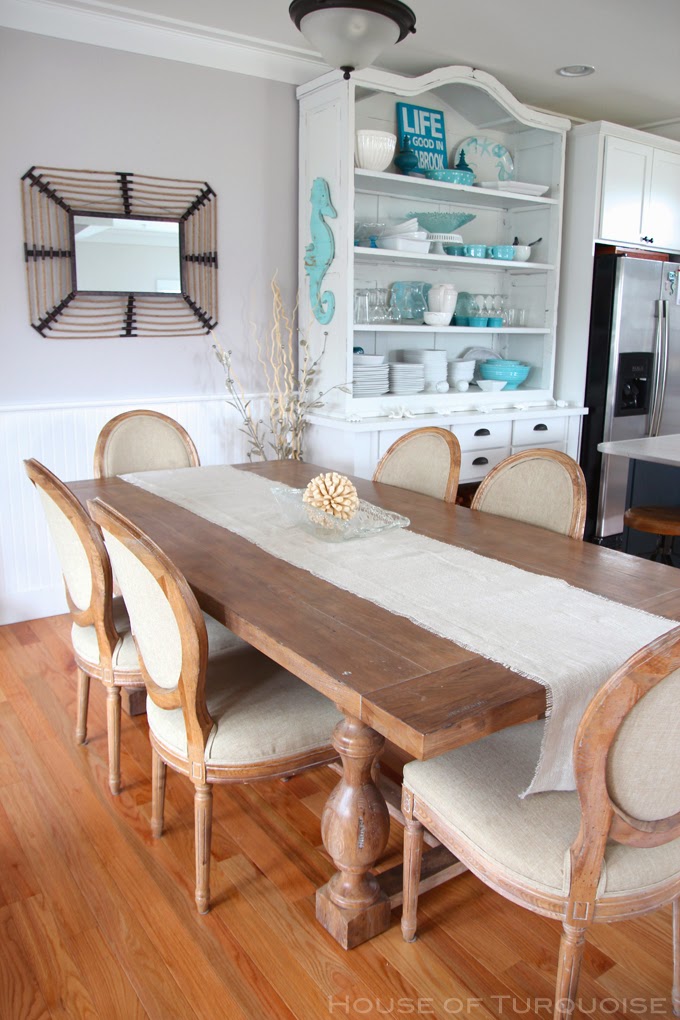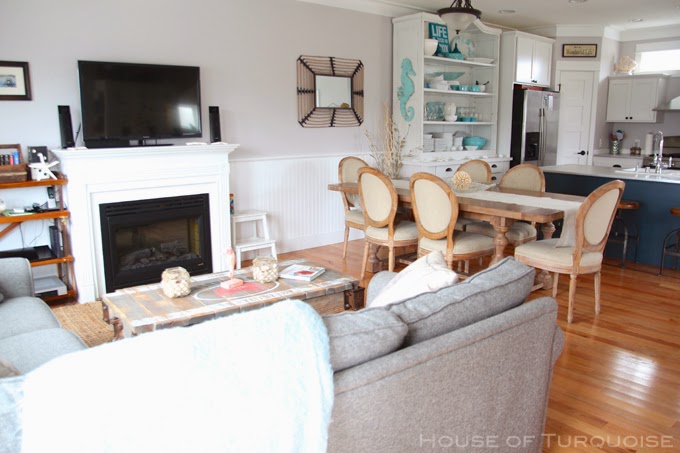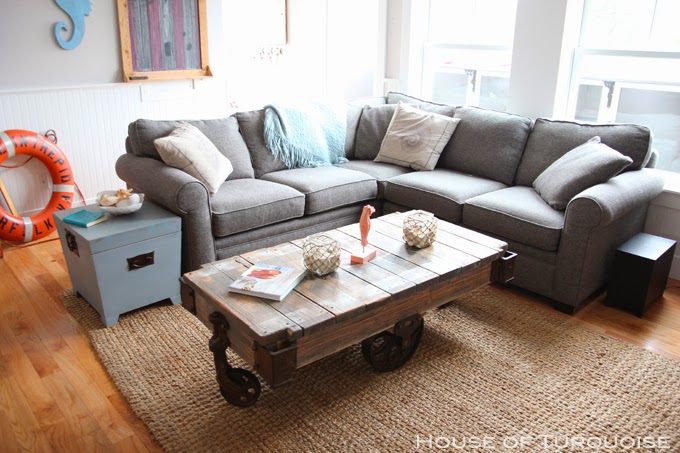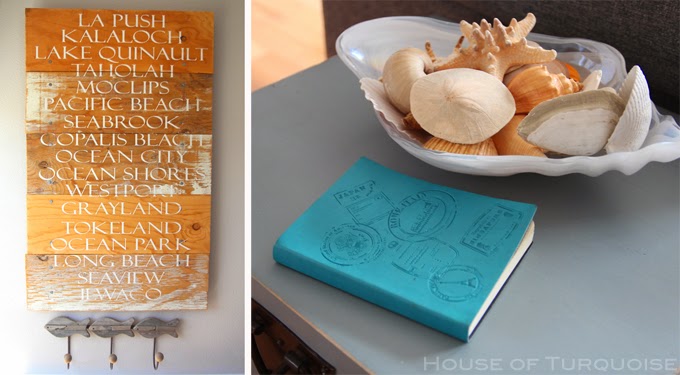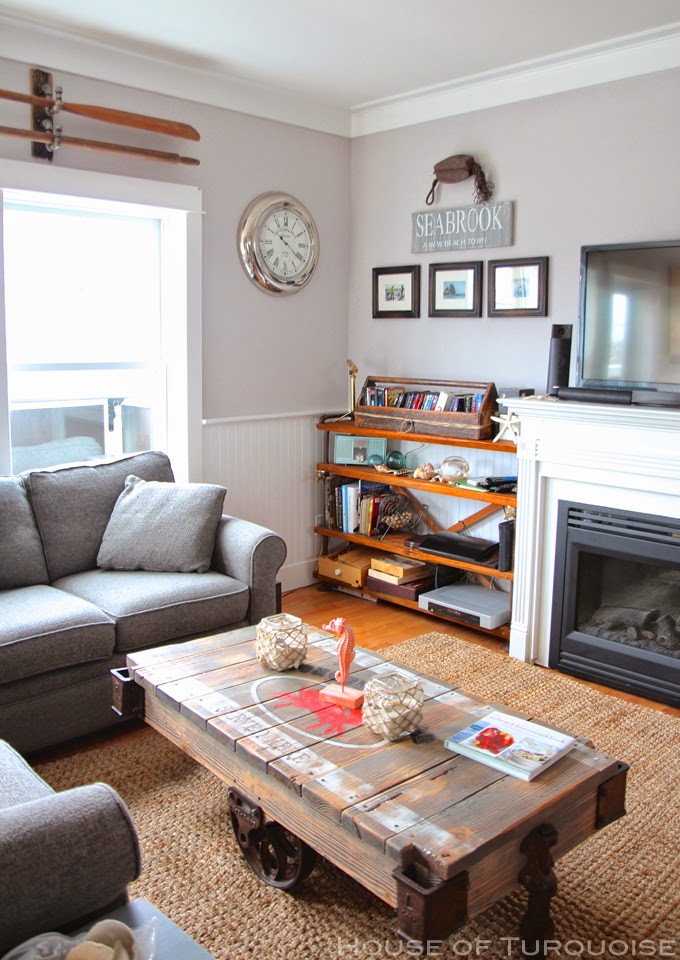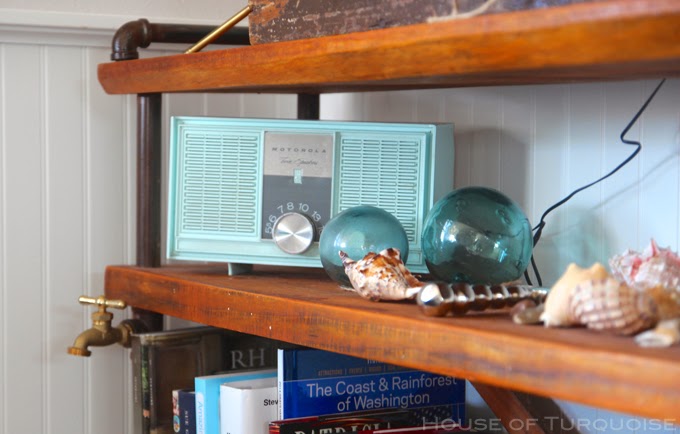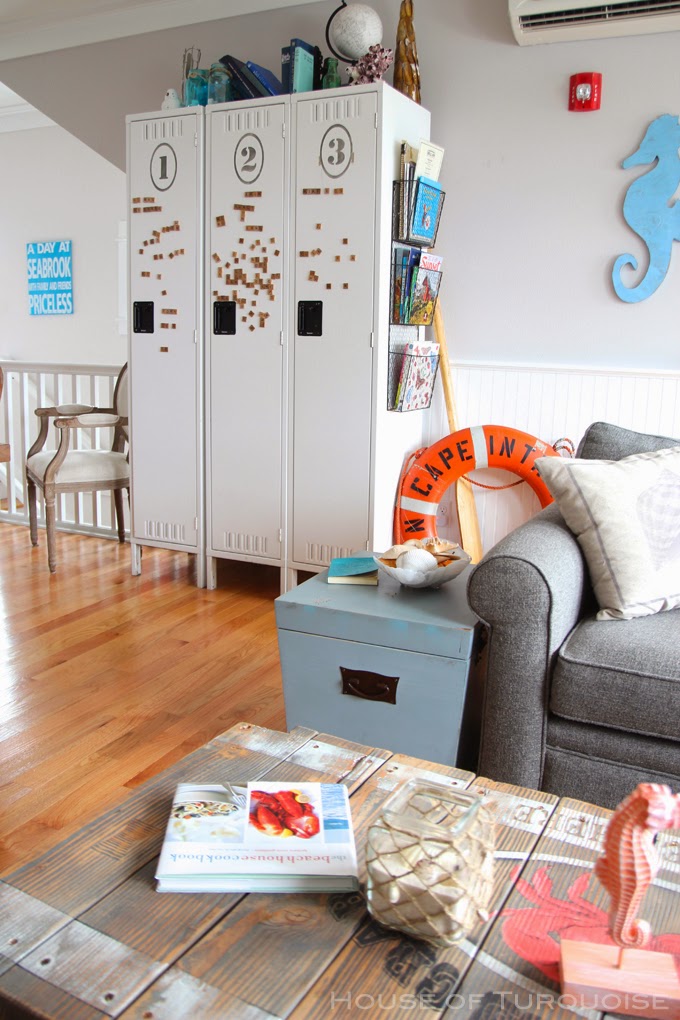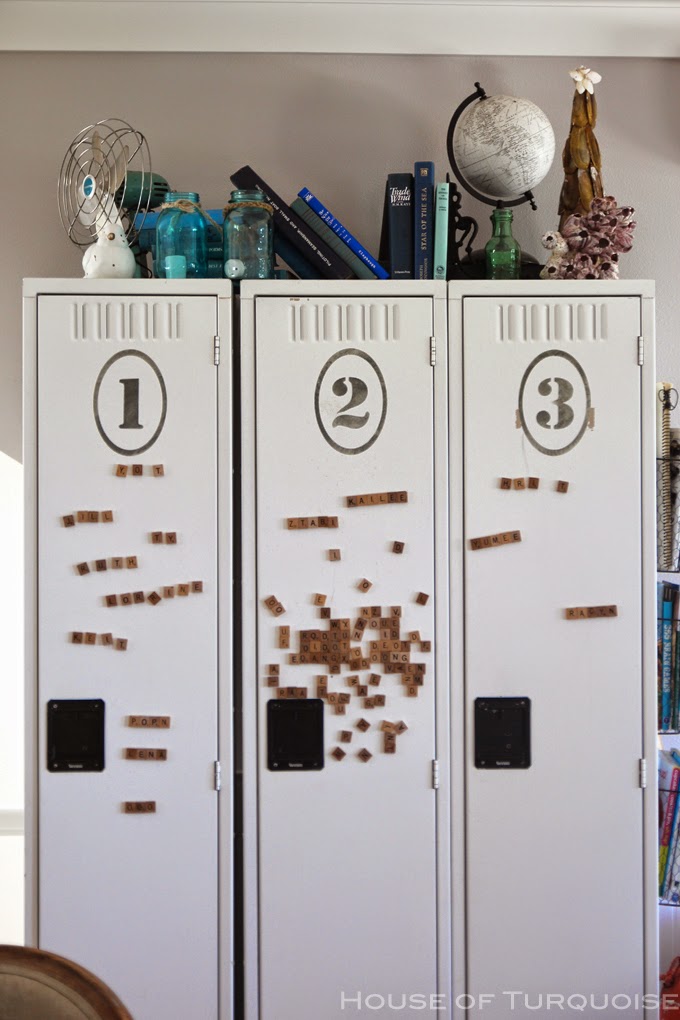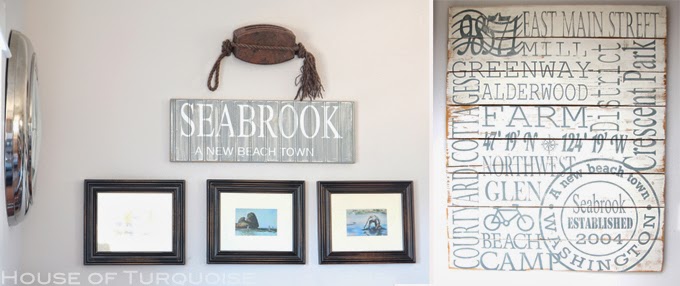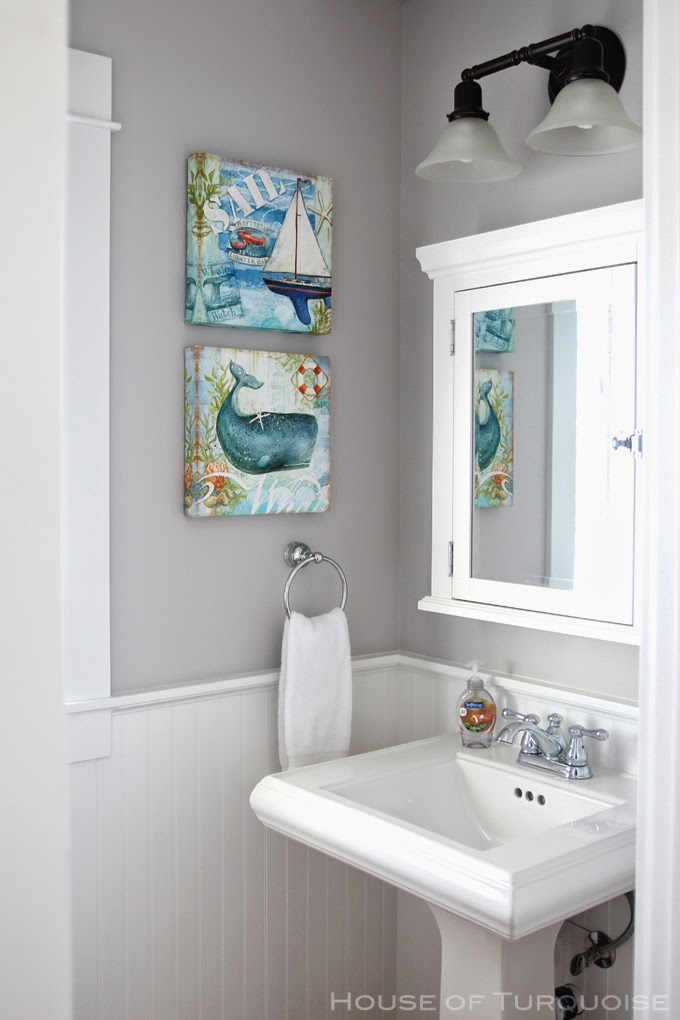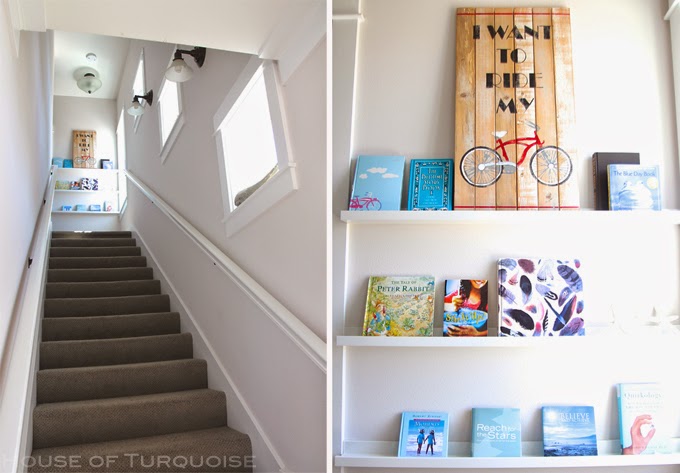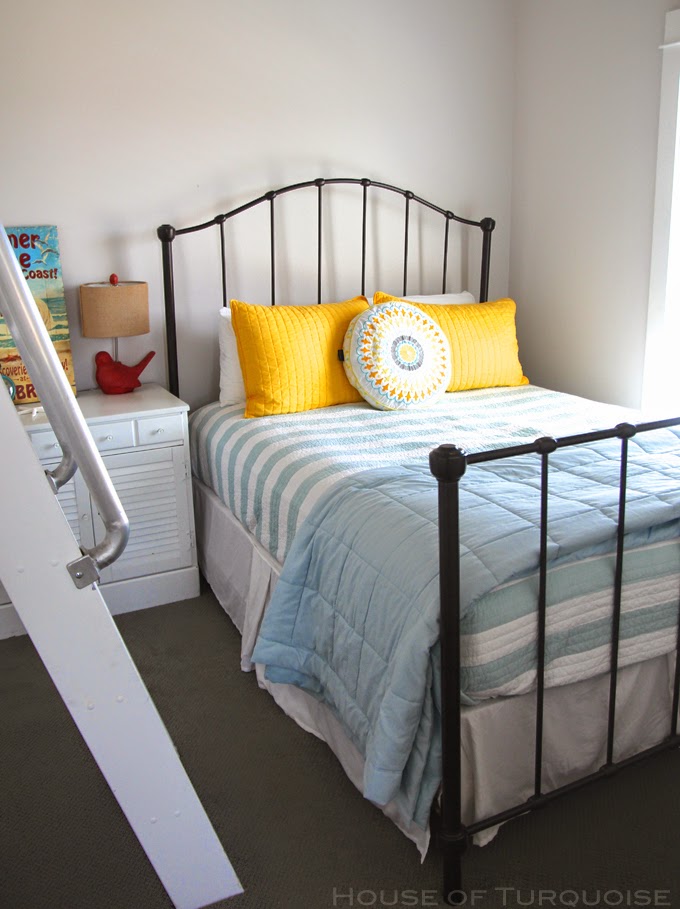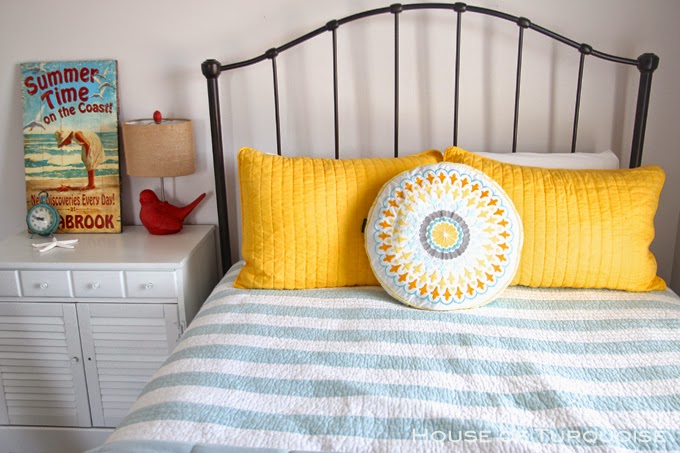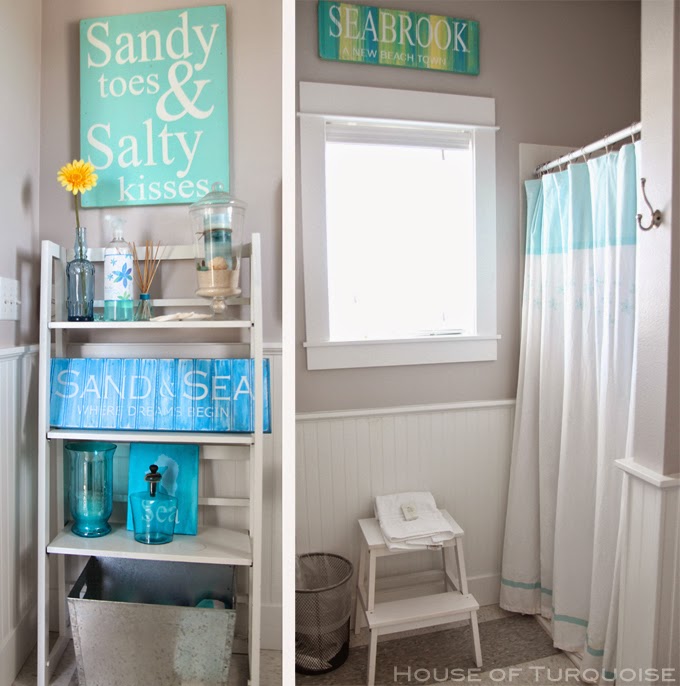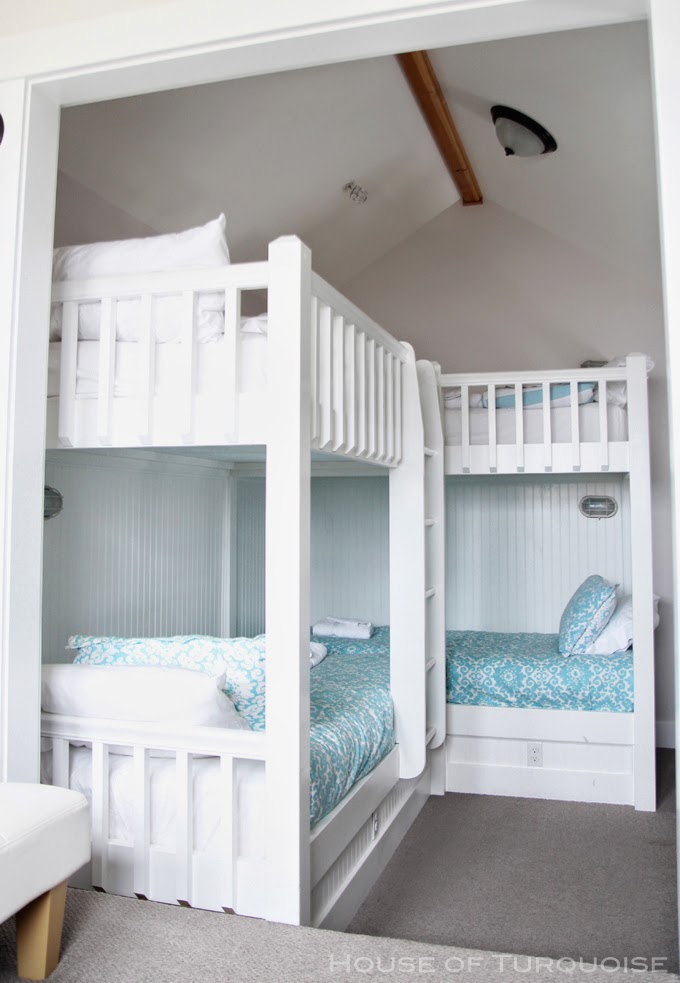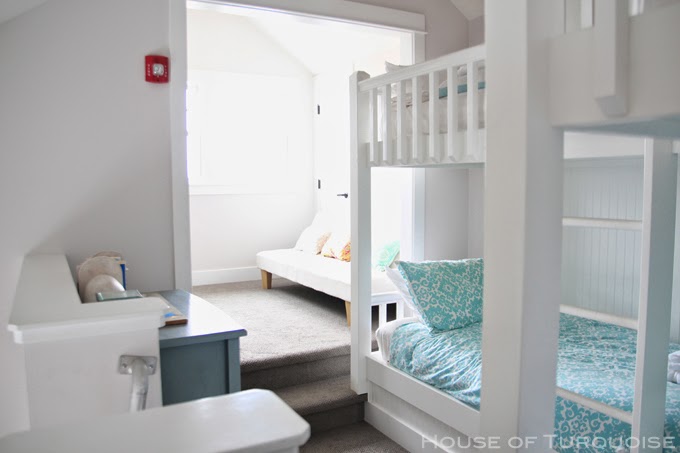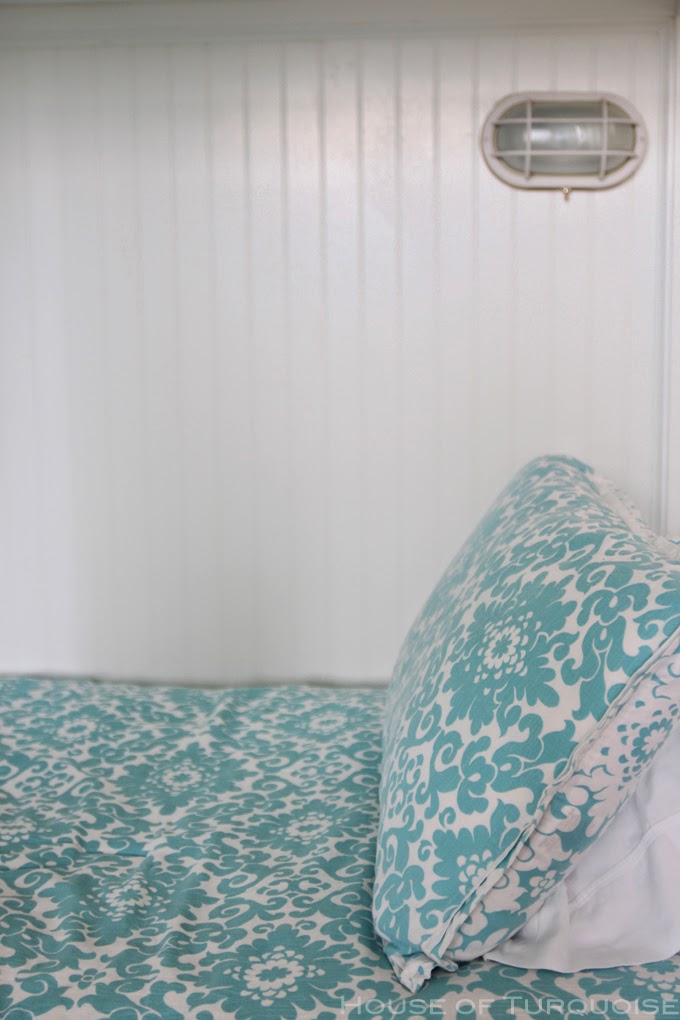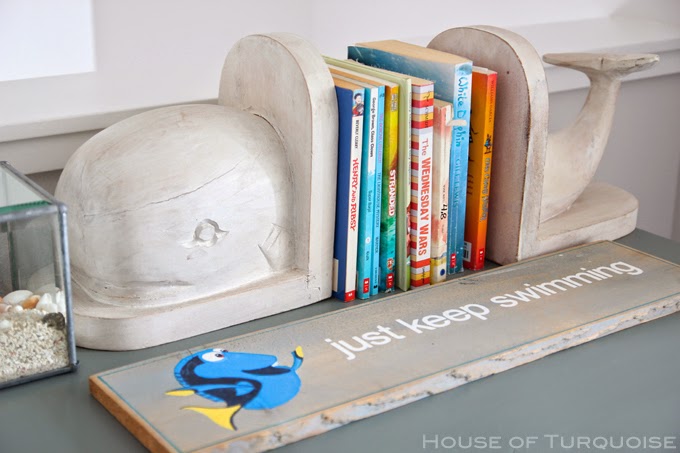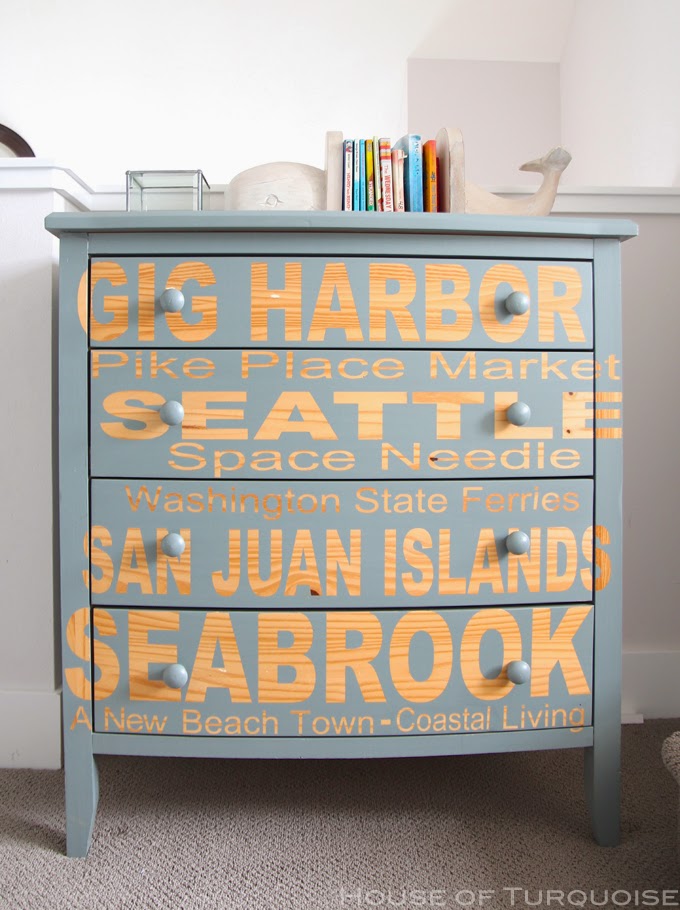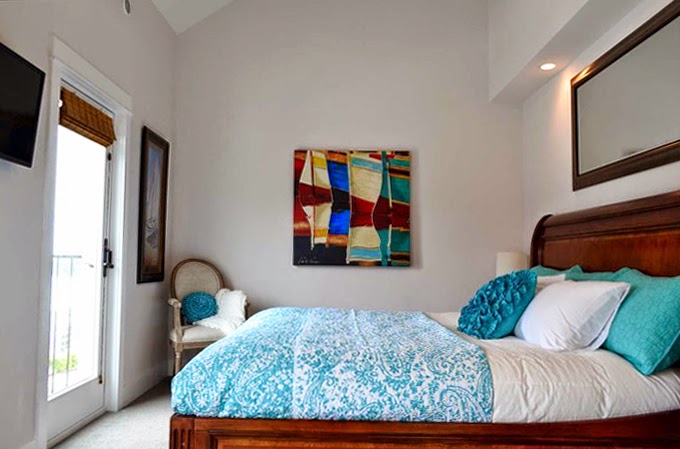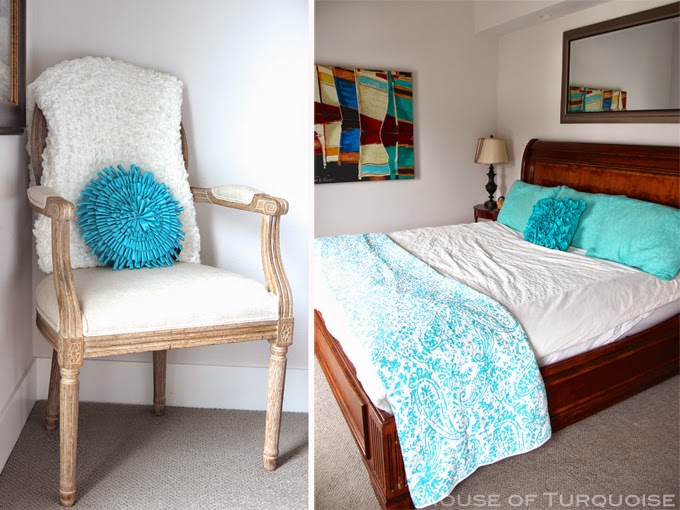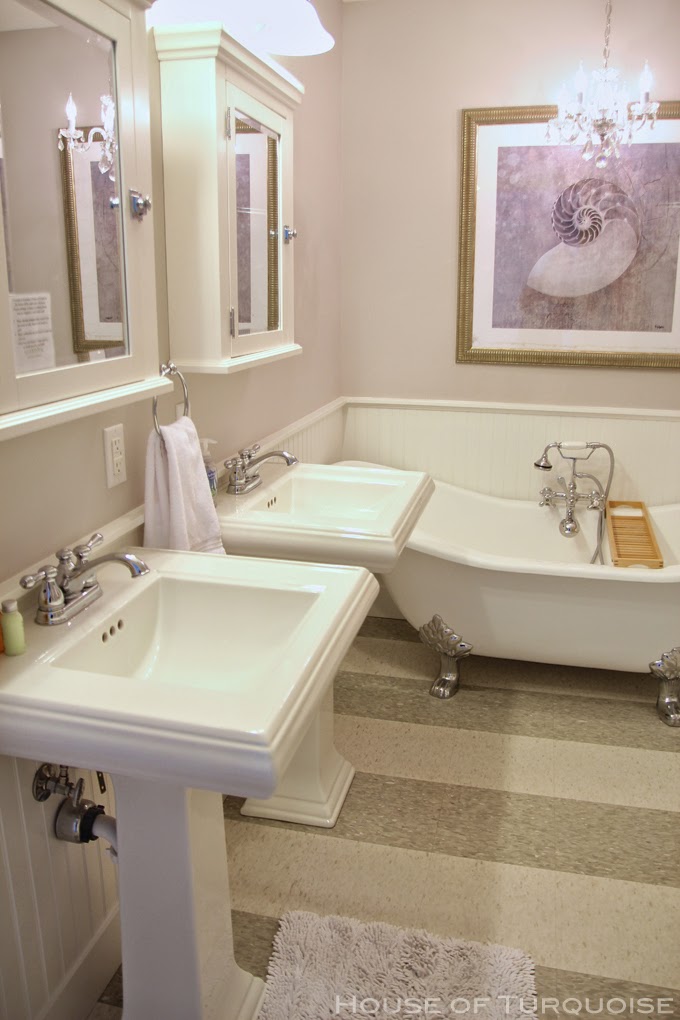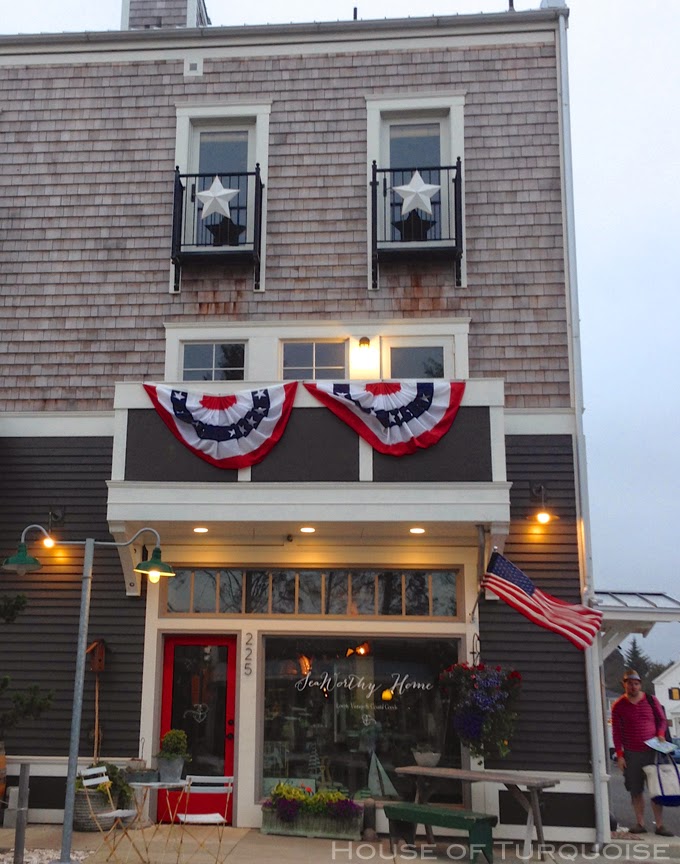 One of the highlights of our recent vacation to Washington was staying in Fish Tales, a townhouse in the new coastal community of Seabrook. Right when we opened the door we got a whiff of that 'new home smell' and knew things were going to be good! And boy were they! The entire place was light and bright and oodles of fun! You can tell the owner loves spending time there and loves to decorate! The town mainly has cottages to rent, but we wanted to be close to our friend's house and close to the action, so we rented this place on the main street. Just steps away to the general store, restaurant, and right above SeaWorthy Home–the cutest little coastal decor shop…how convenient! 😉
But back to the home…it had three bedrooms–including an awesome bunk room with fun media area located in a loft, 2 1/2 bathrooms, a fully-stocked kitchen with tons of dinnerware….which leads me to that gorgeous hutch–by far my favorite detail of the home! I really loved the open floor plan too, and the views! You could see and hear the ocean….truly nothing better than falling asleep to the sound of the waves!
For more on this house (and tons more pics) head over here! And in case you missed my earlier post about all the turquoise in this cute coastal town, see that here!
Another highlight of the trip??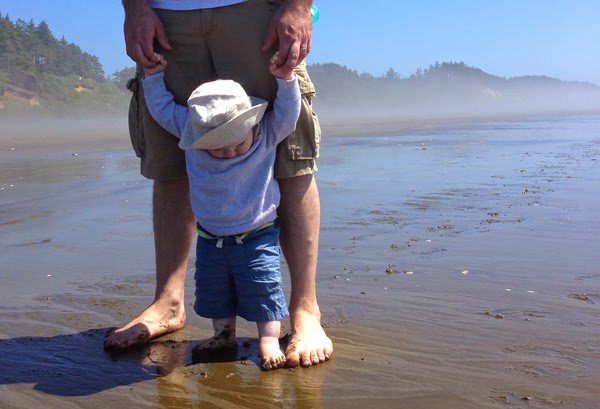 A happy weekend to everyone! 🙂
Love turquoise? Visit my shopping blog Everything Turquoise…updated several times throughout the day! Check out Decor by Color for even more color-themed shopping!