When I first started blogging back in 2007, one of the very first designers I fell in love with was Tracey Rapisardi. If you're a fan of coastal cottage style, I guarantee you've drooled over her work many times over! (Turquoise-lovers will undoubtedly remember this fabulous pool house!) I adore her signature easy, breezy style: plenty of clean white accented with beachy pastels, layers of fresh, fun pattern, not to mention a skillful mix of old and new.
I was super excited to learn that Tracey Rapisardi is coming out with her first book, Simply by the Sea, covering all the charms of living by the sea. (Learn how to win a copy below!) Not only did she design all the spaces in the book, but she styled and photographed them as well! And what a dream they are…. *sigh*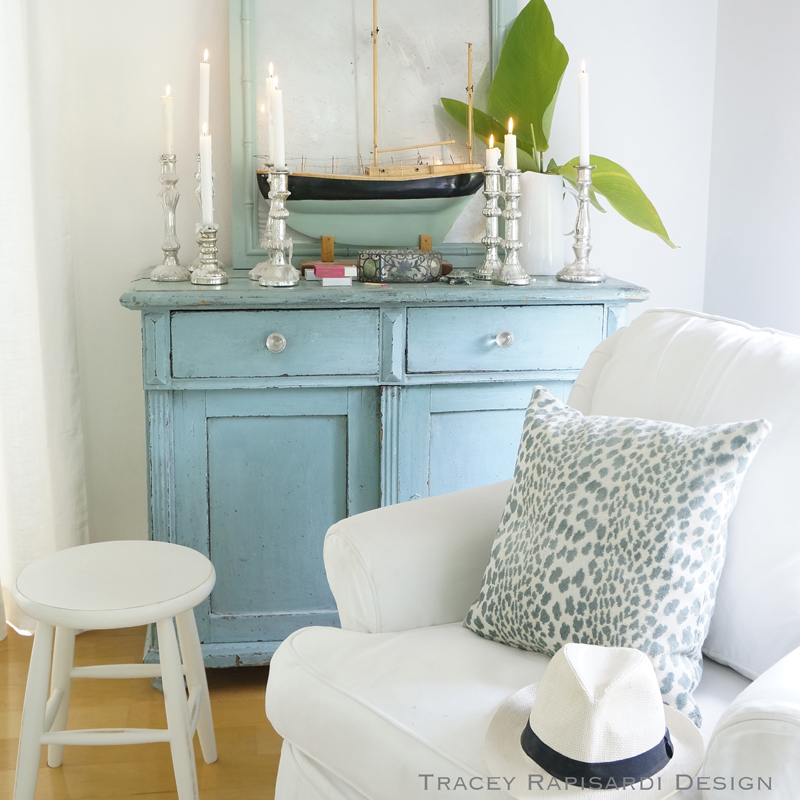 Cozy and comfortable, a splash of color and simple nods to the beach. I cannot wait to see more!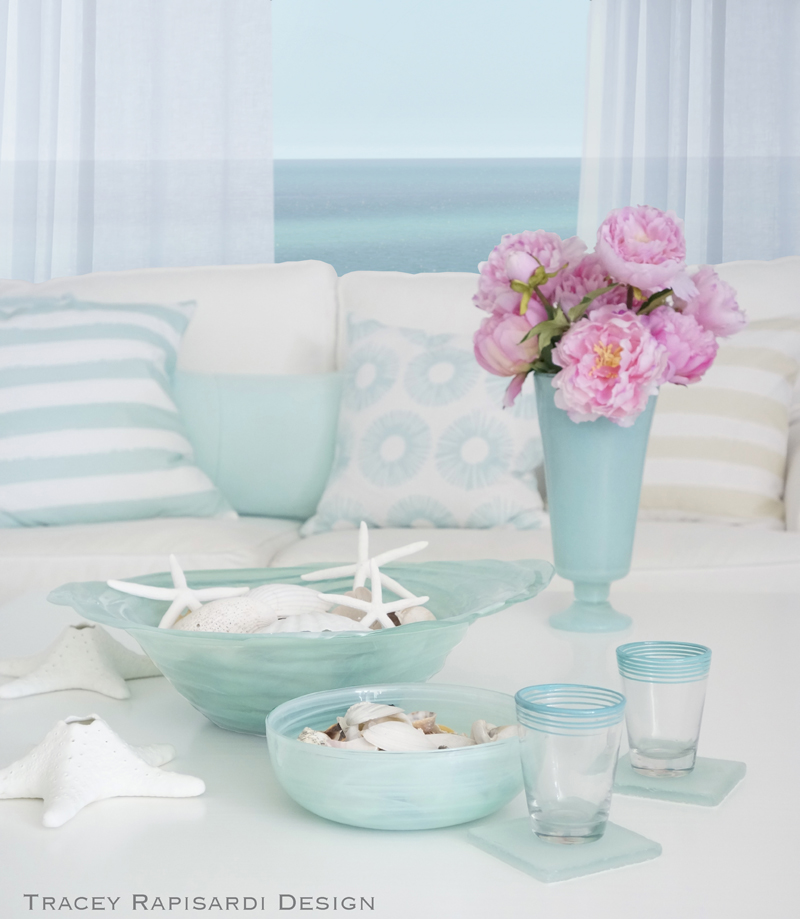 The beautiful images above are all from her new book, but I thought it would be fun to take a look back at some of my favorite designs by Tracey. I know many of you will remember the designer's previous home in Scarborough, Maine. (She now resides sunny Sarasota, Florida.) I just love the light, airy vibe and pastel hues throughout these inspiring spaces below captured by Kindra Clineff and styled by Tracey Rapisardi. See my post here for even more images of the home.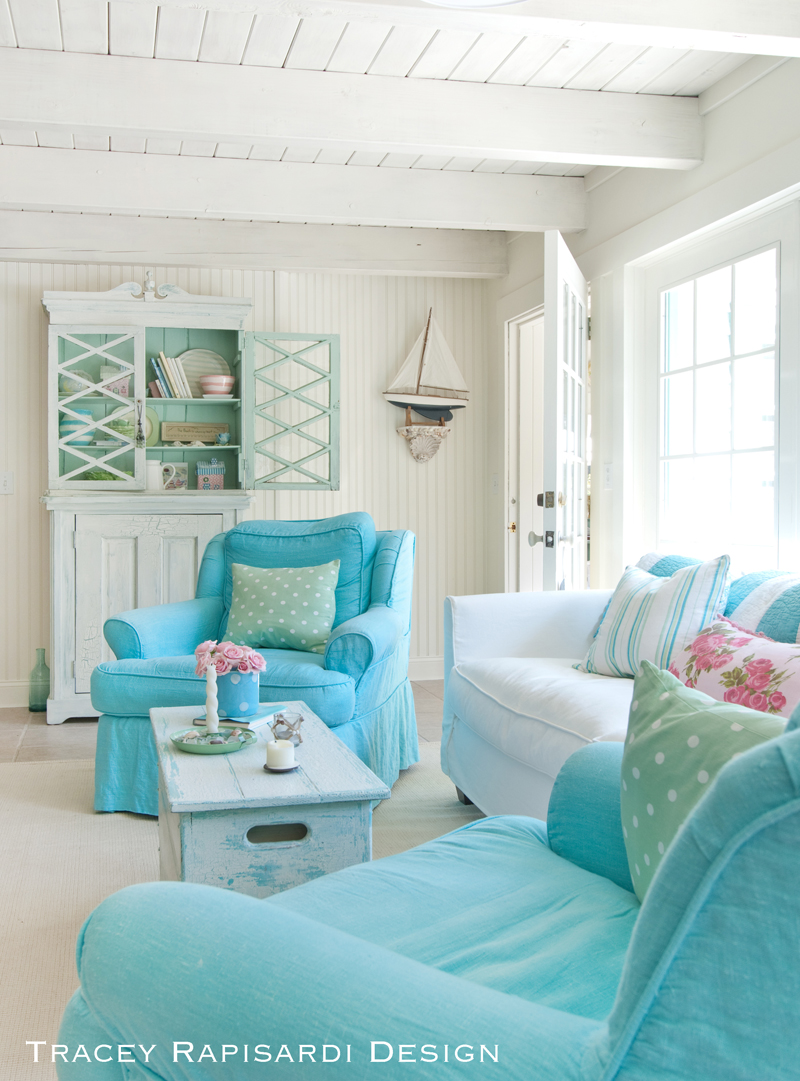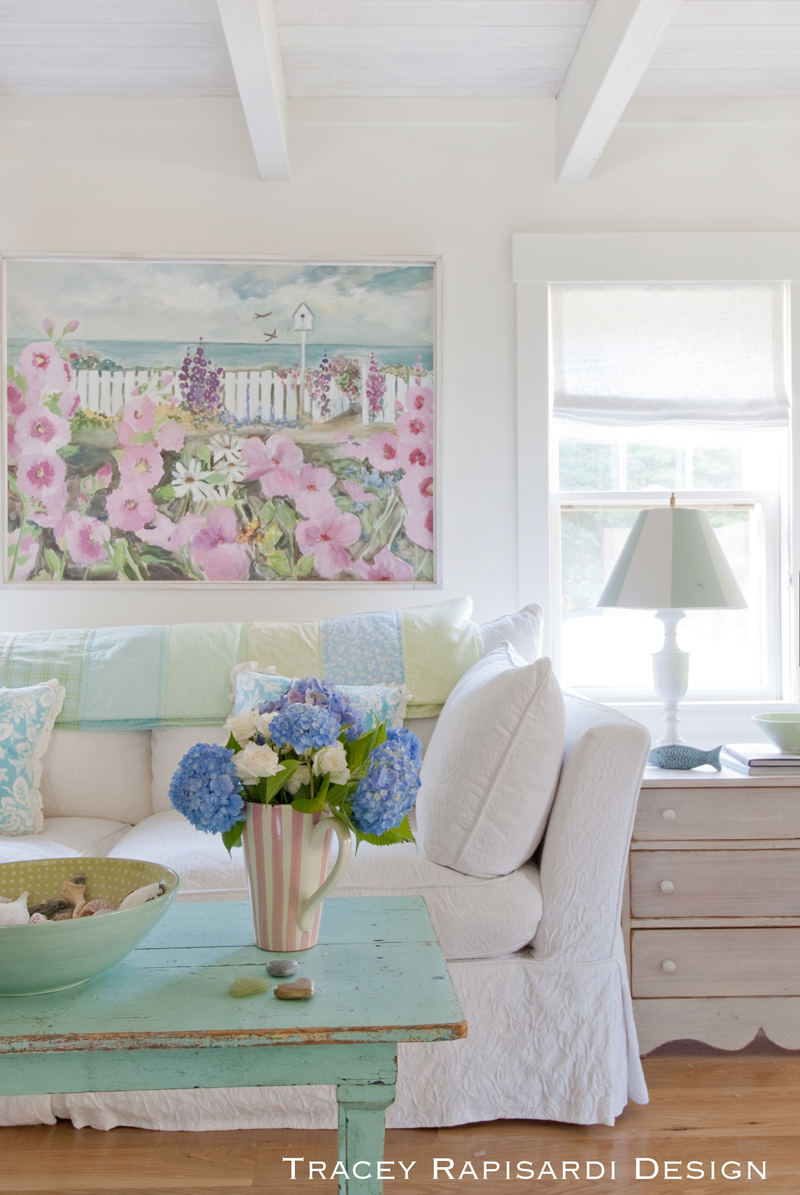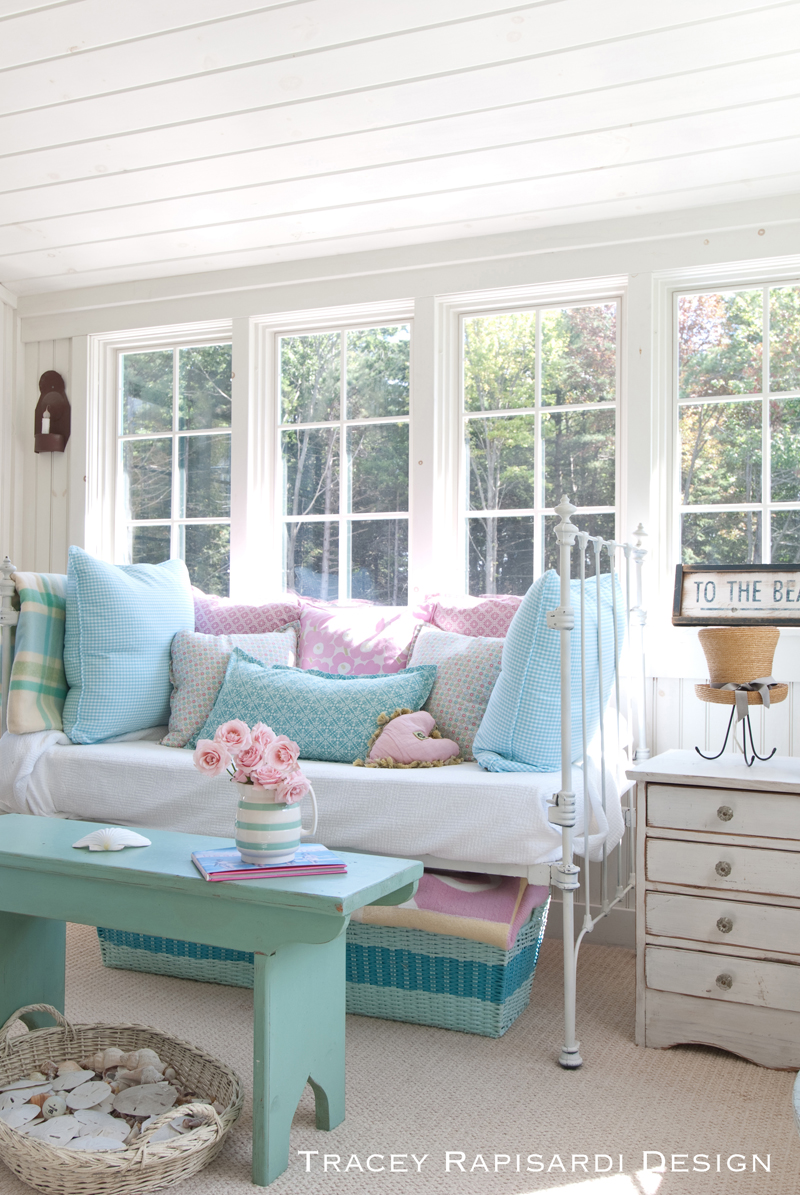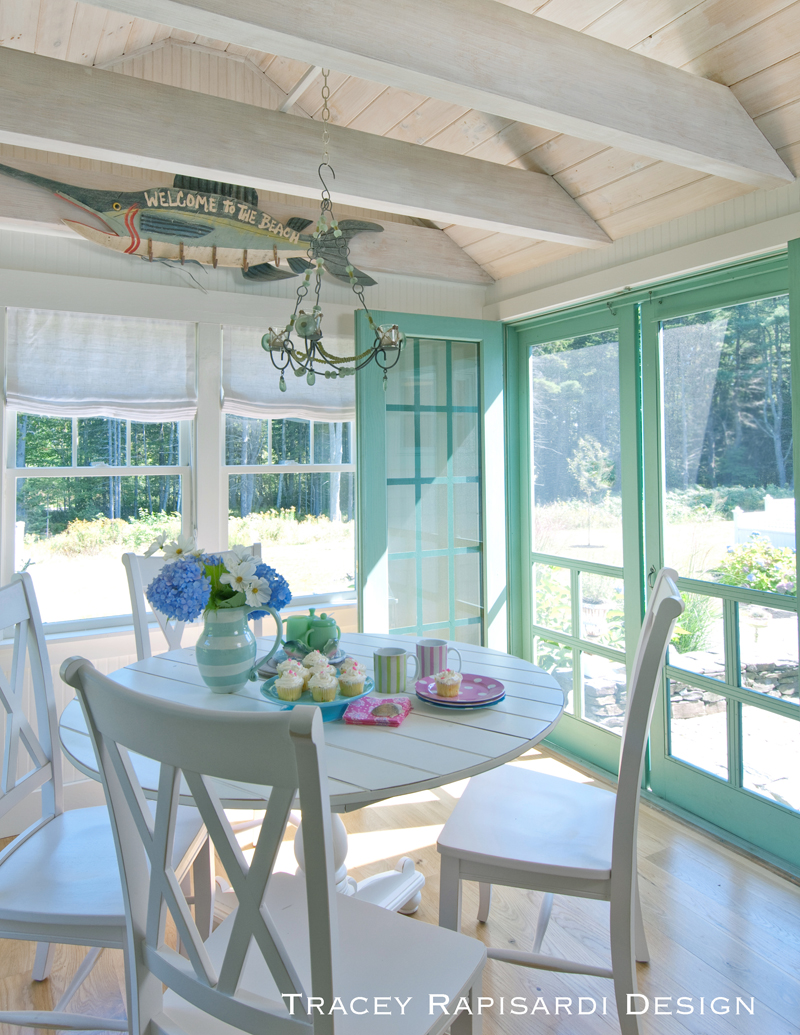 Next I have to revisit one of my all-time favorites…the Coastal Living Idea Cottage of 2008 in Scarborough, Maine designed by Tracey Rapisardi and photographed by Jean Allsopp. (See my post with more pics here.)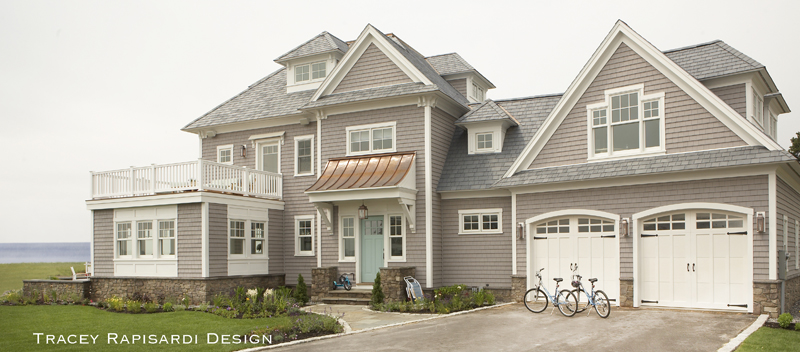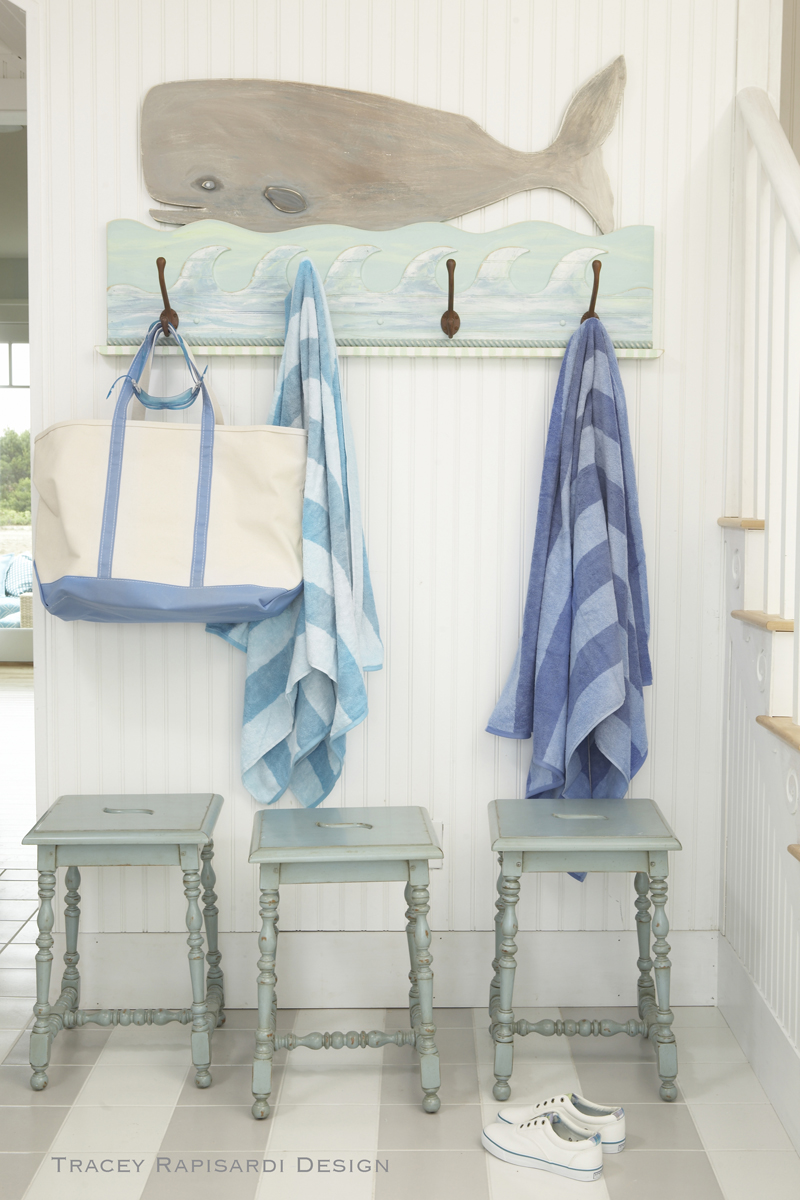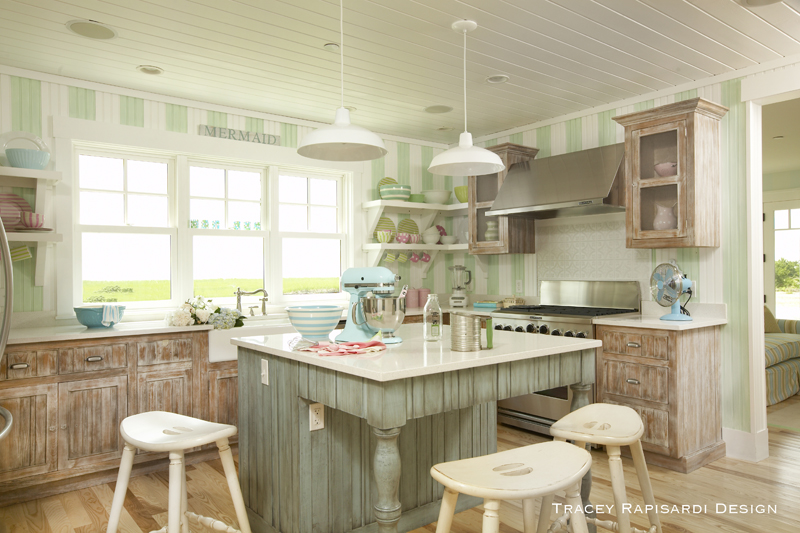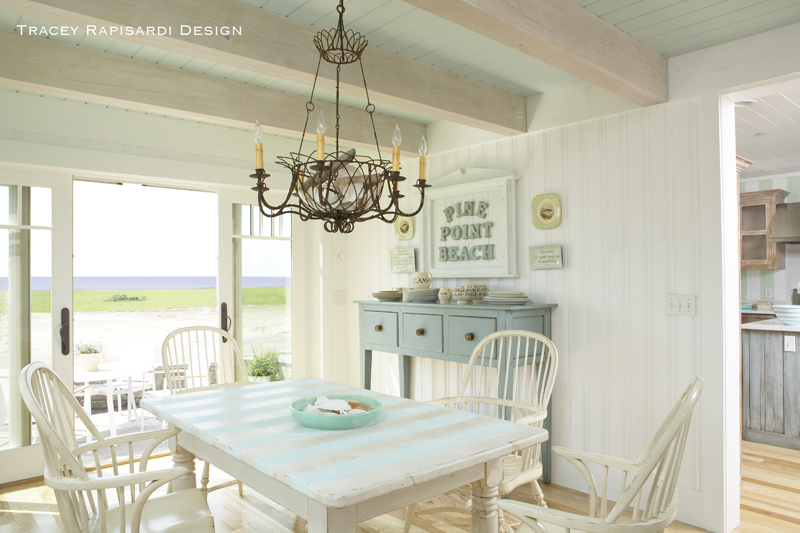 How incredible is the view?! Loving the ceiling too painted Seaside Retreat Summer Sorbet (SR1011) by Valspar.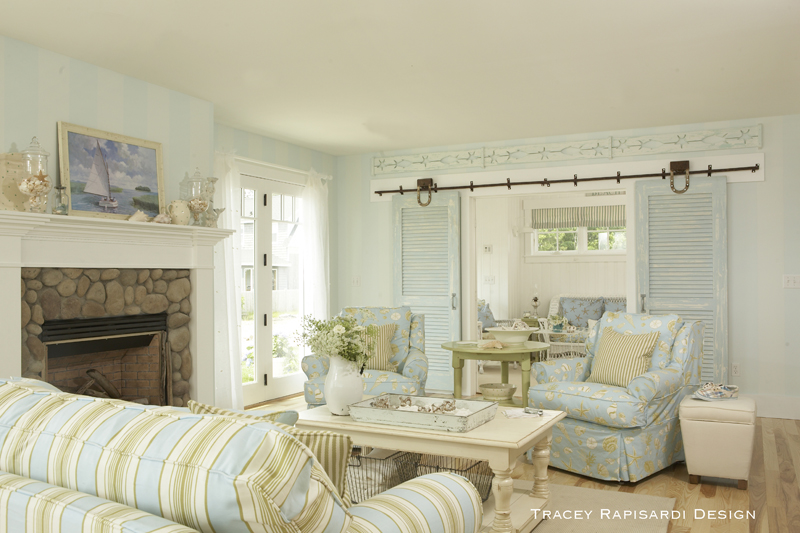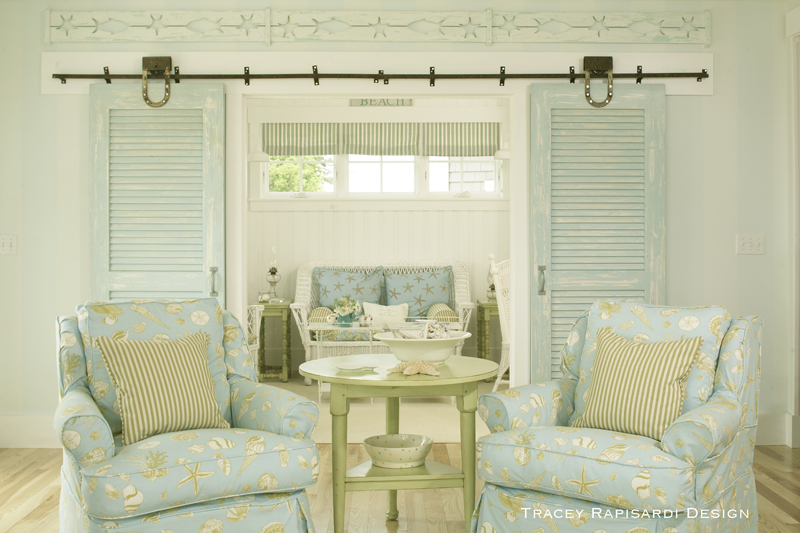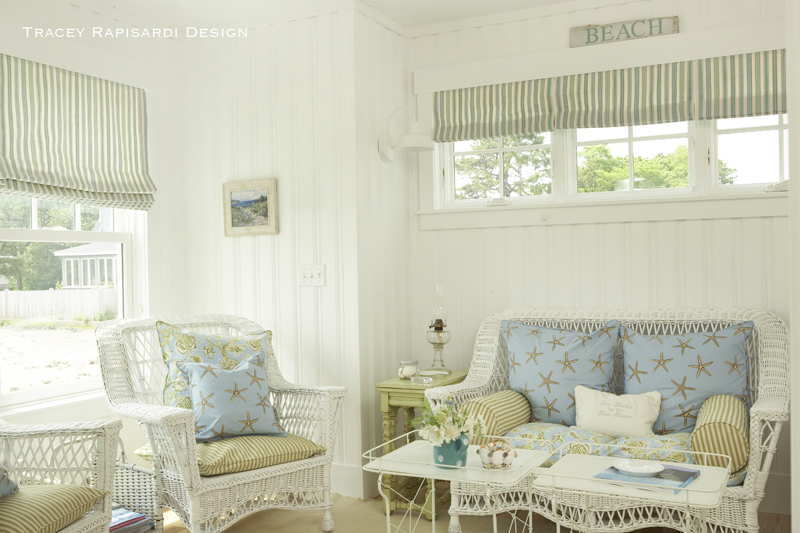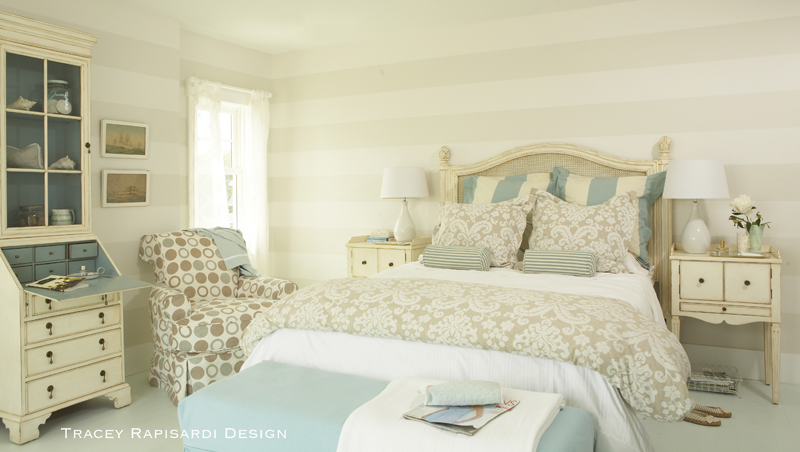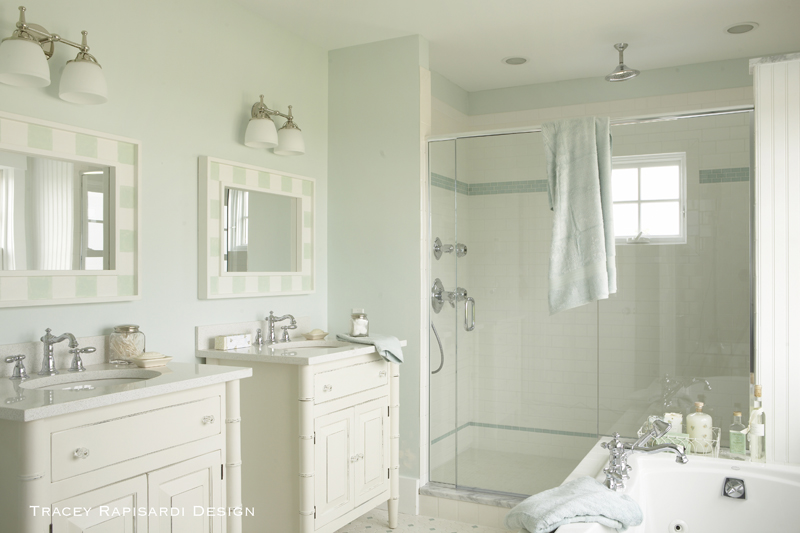 The spa-like bathroom is painted Martha Stewart Araucana Blue MS313.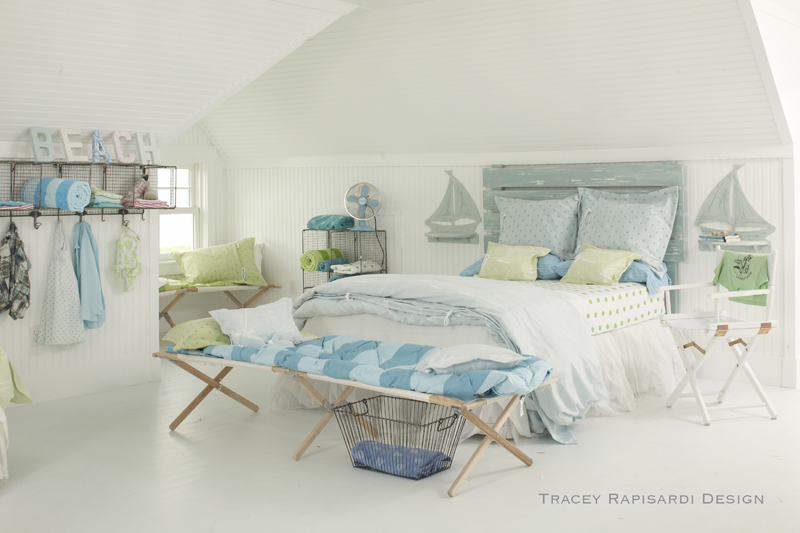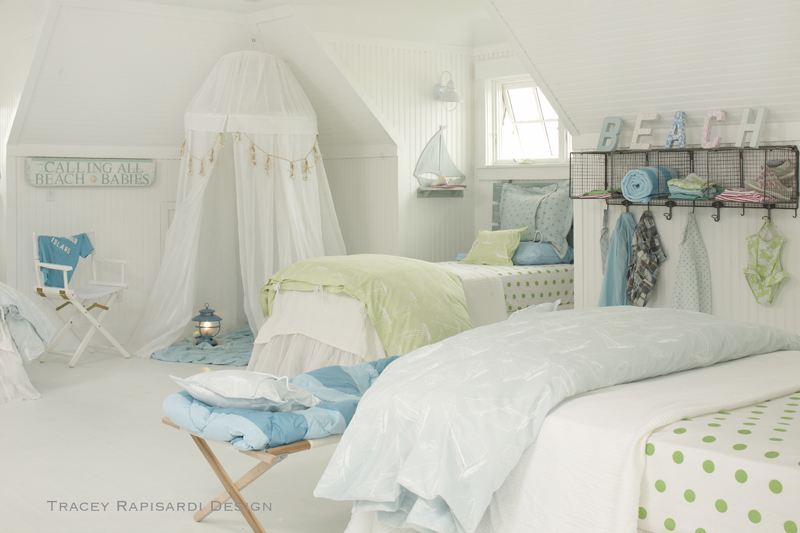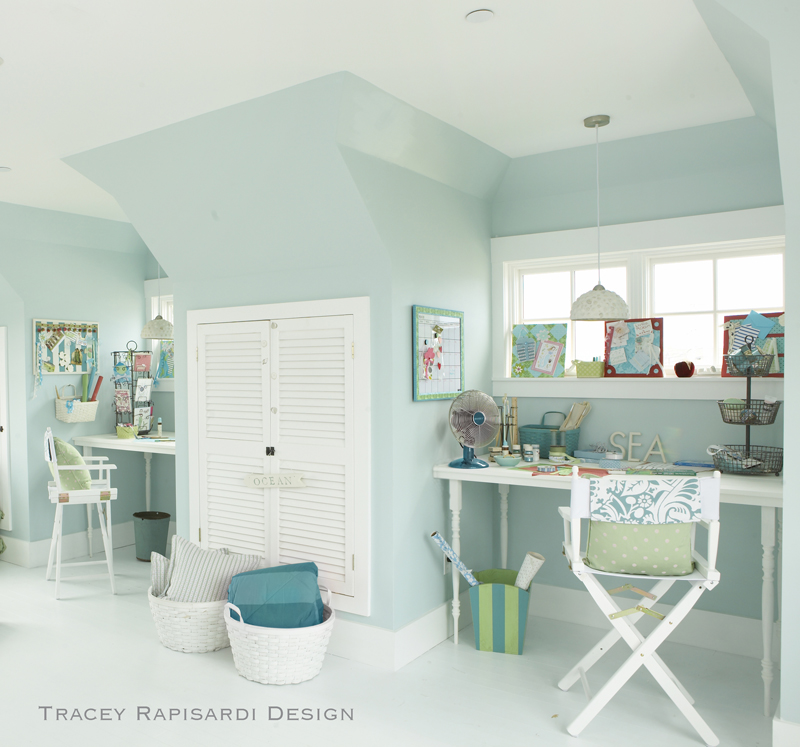 What fun to have a craft room! This one is painted Seaside Retreat Summer Sorbet SR1011 by Valspar.
Next are some images I've yet to share on here but absolutely love. No one does turquoise and pink better than Tracey!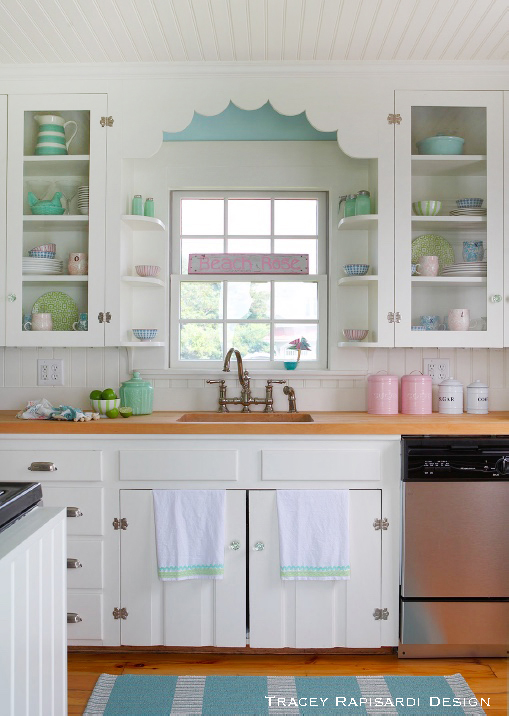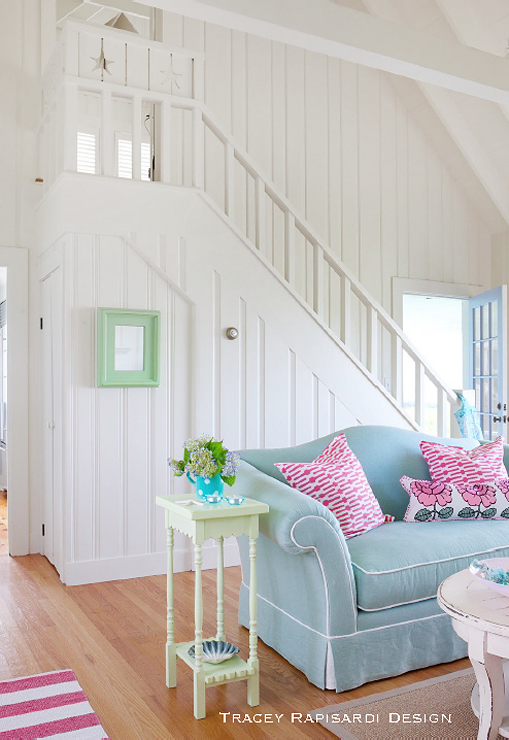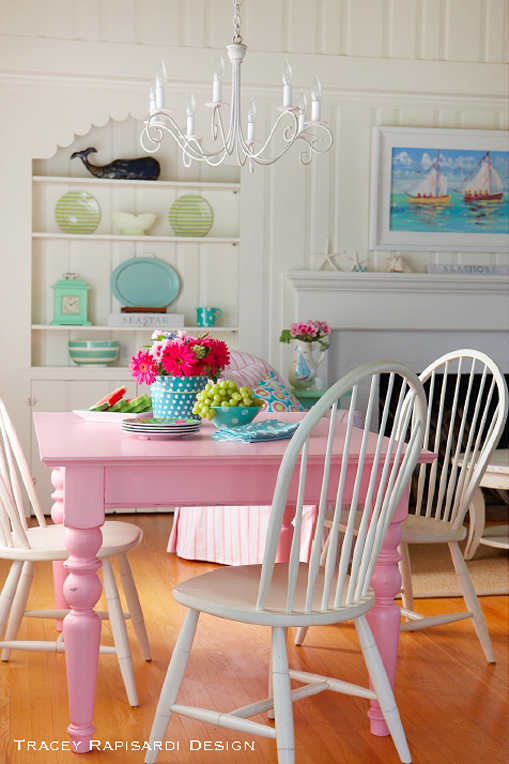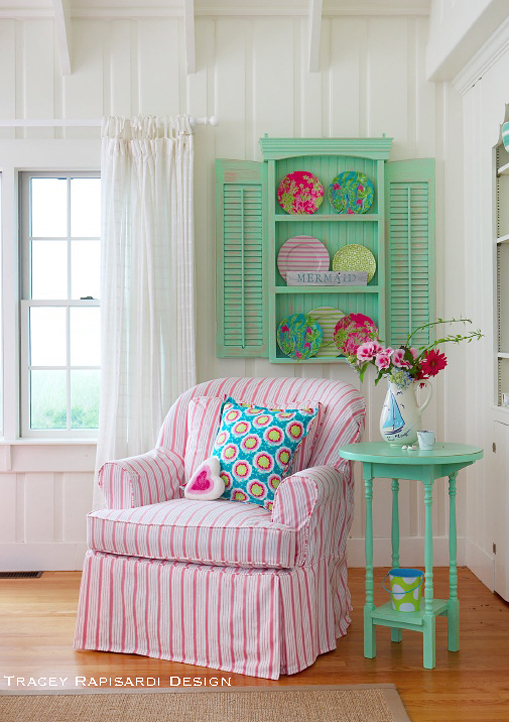 Lastly I can't forget to include the amazing Florida home that Tracey designed for her daughter Mandi. I'll share just a couple photos of that, but be sure to check out the full tour with even more fabulous photos by Tracey Rapisardi here!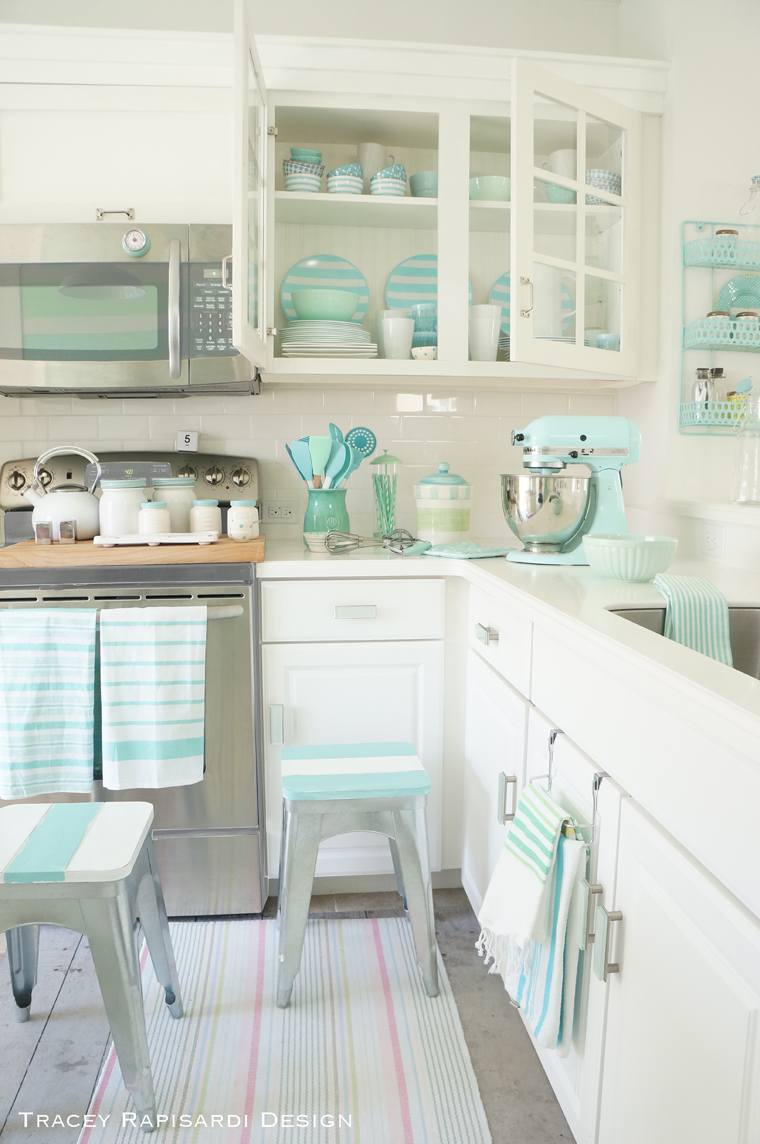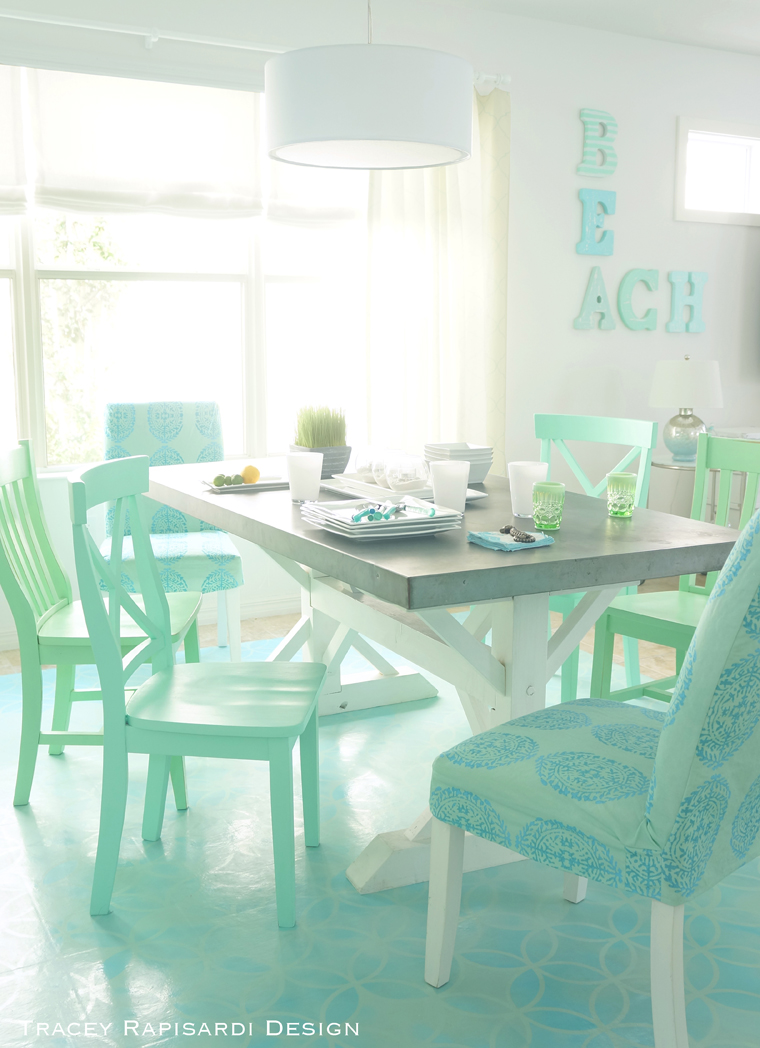 Well there you have it…I'm sure you can see why this designer ranks as one of my favorites! If there's something above that catches your eye, chances are it's available through Tracey Rapisardi Design–just contact them for more info. And if you're lucky enough to be in the Sarasota area, a visit to her daughter Mandi's adorable shop Summer + Company looks like a must. Their online store Sweet Summer has some beautiful things too!
Be sure to check out all things Simply by the Sea or purchase it here!
Giveaway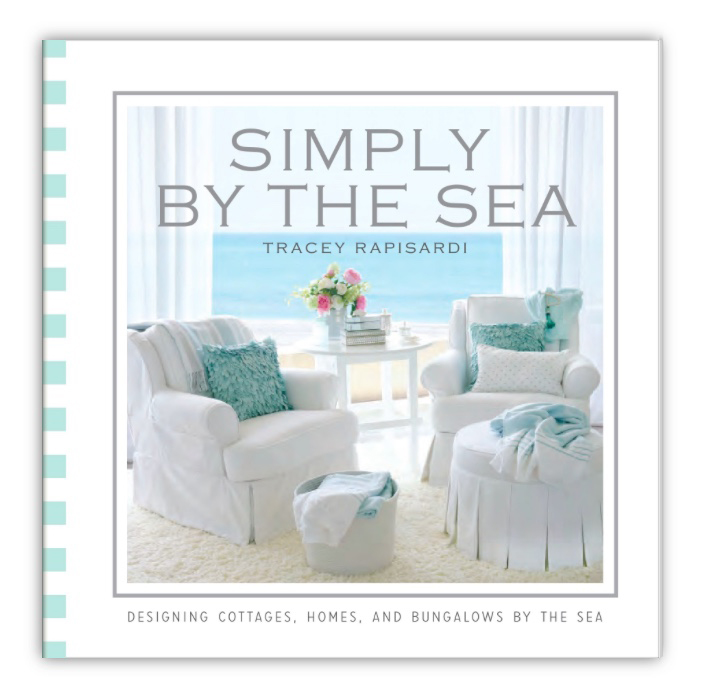 To celebrate the release of Simply by the Sea, Tracey is generously giving away a signed copy to one of my readers! To enter, just leave a comment below and let me know which space above is your favorite. I'll randomly pick the winner next Wednesday 3/27. Good luck!
Love turquoise? Visit my shopping blog
Everything Turquoise
…updated several times throughout the day! Check out
Decor by Color
for even more color-themed shopping!