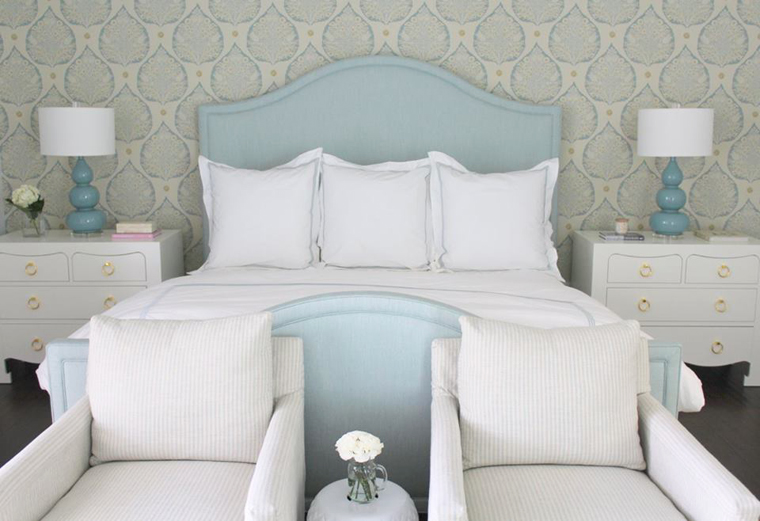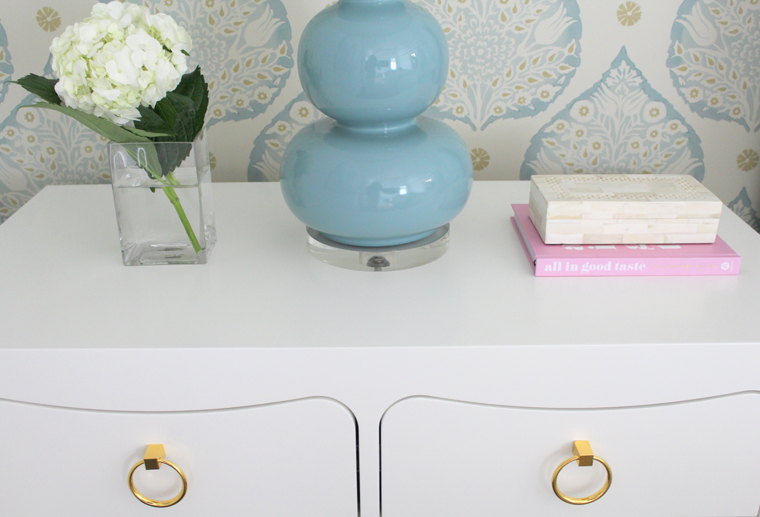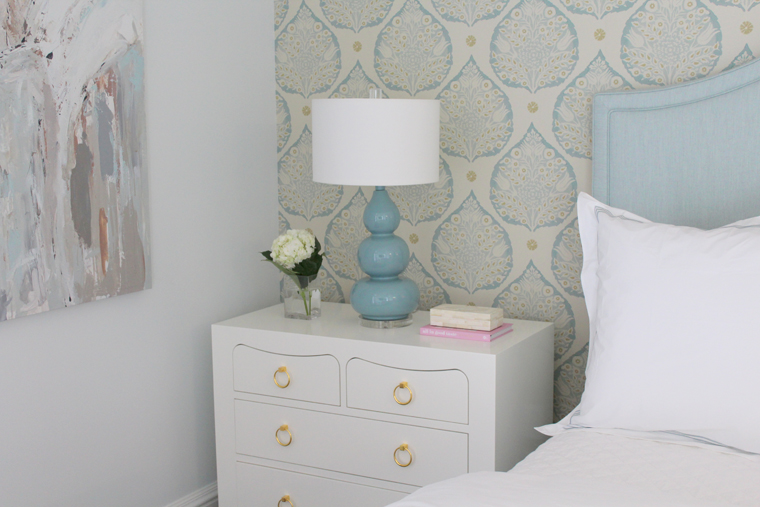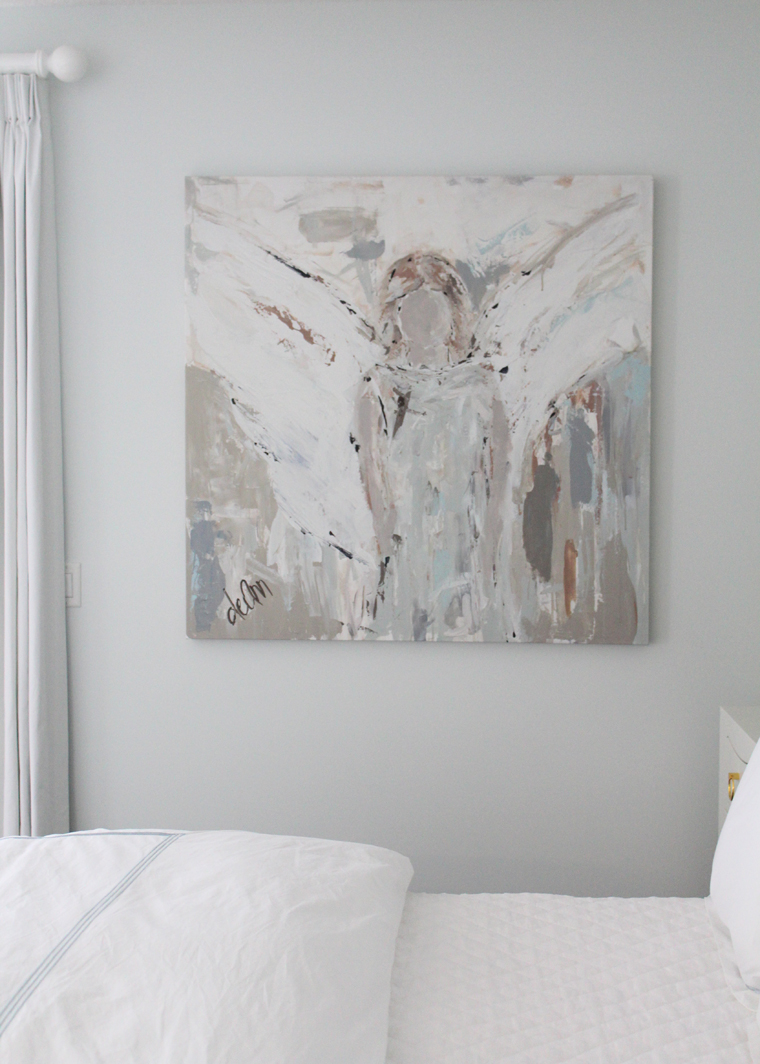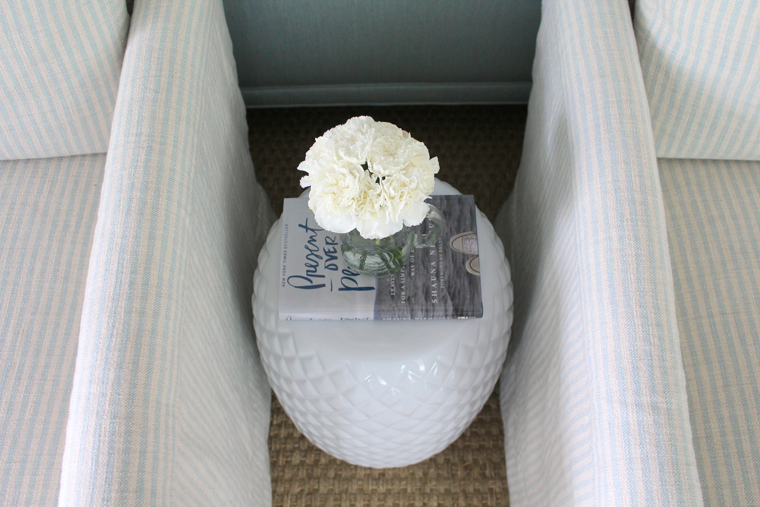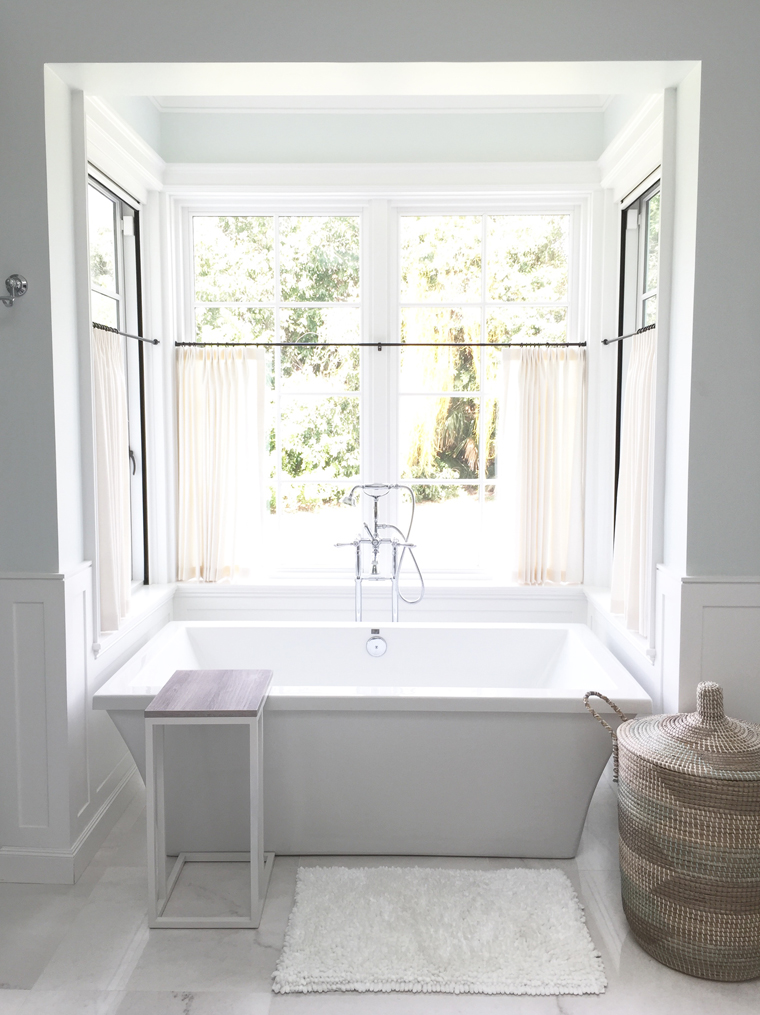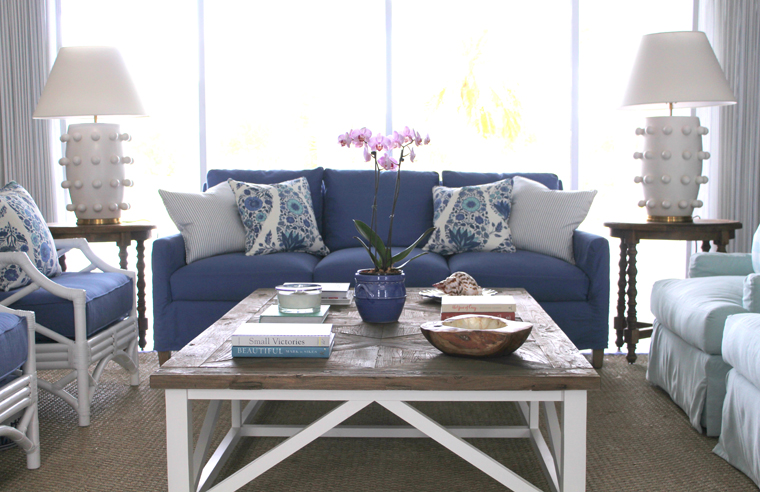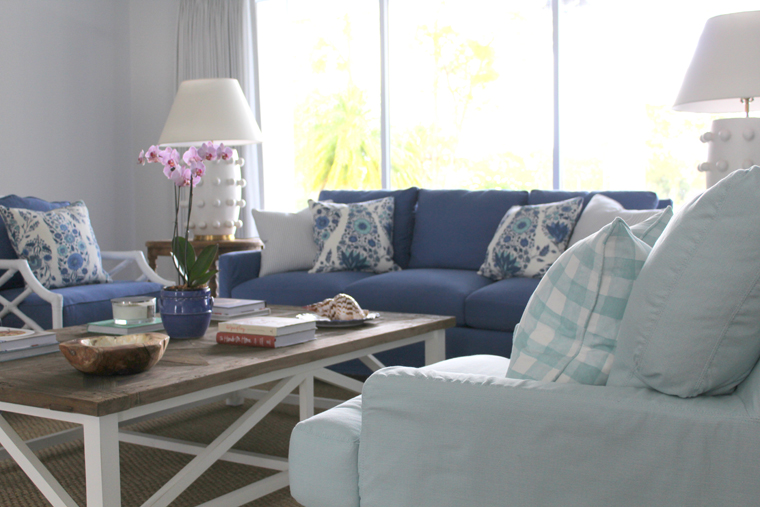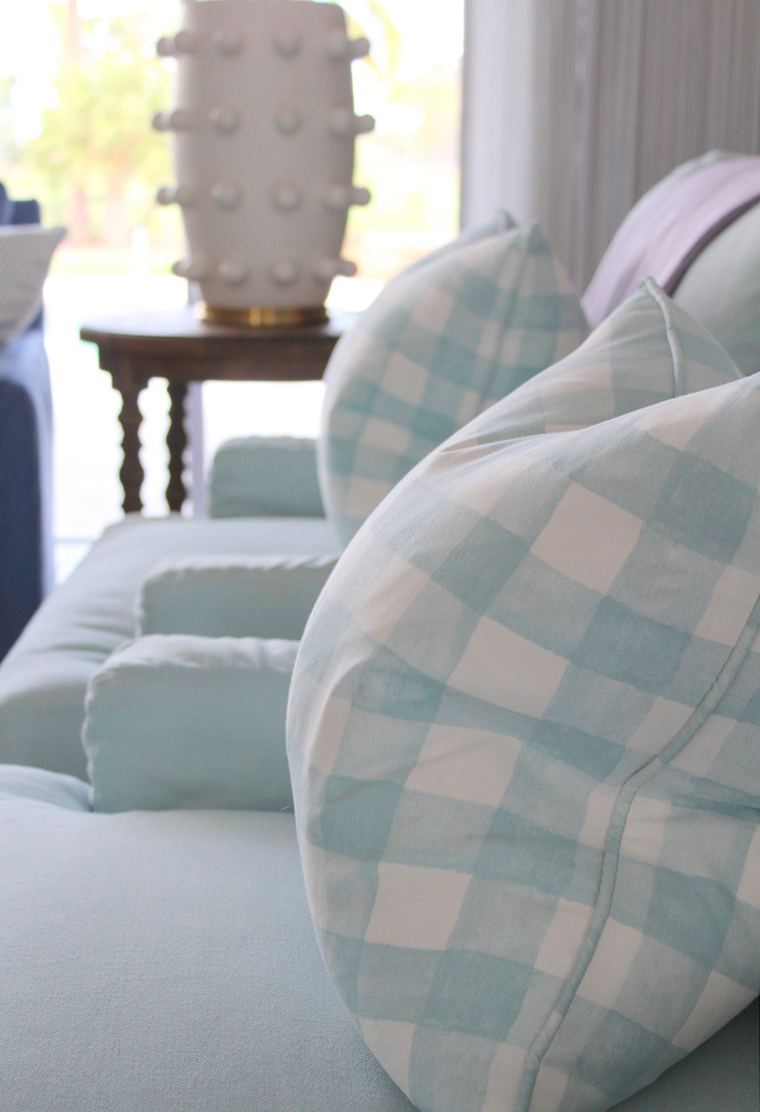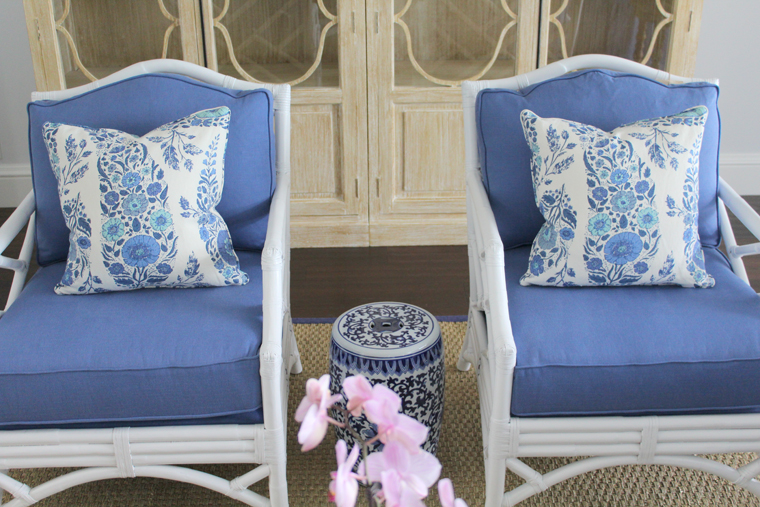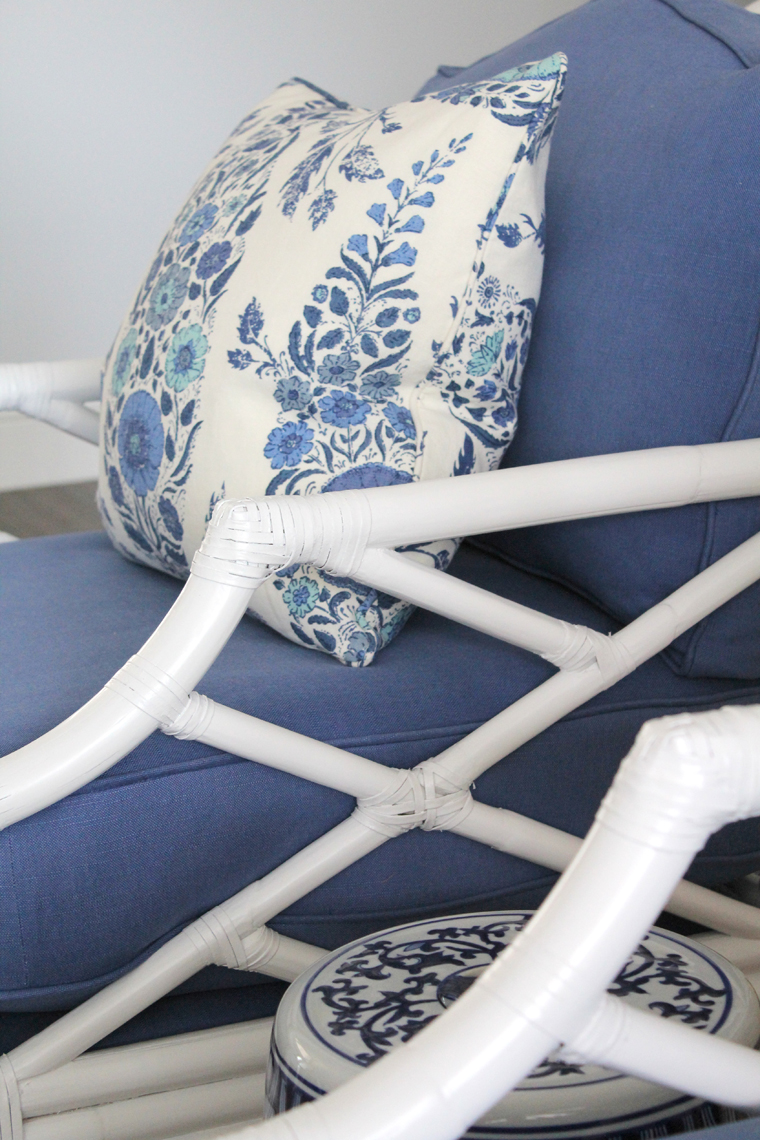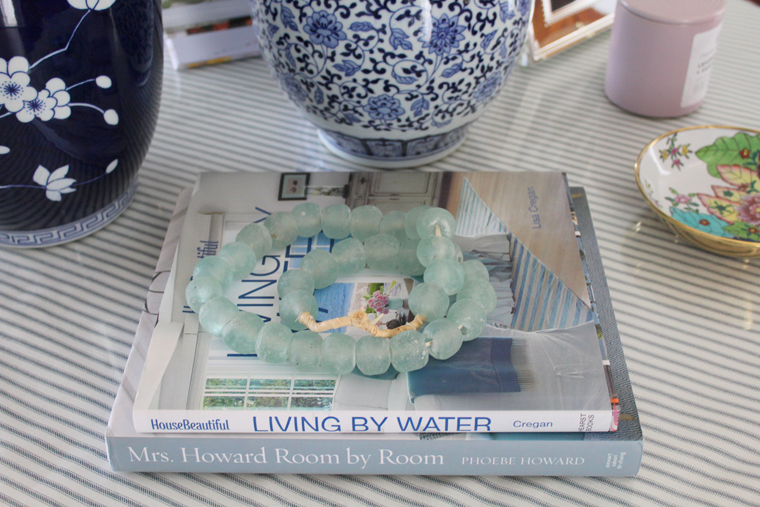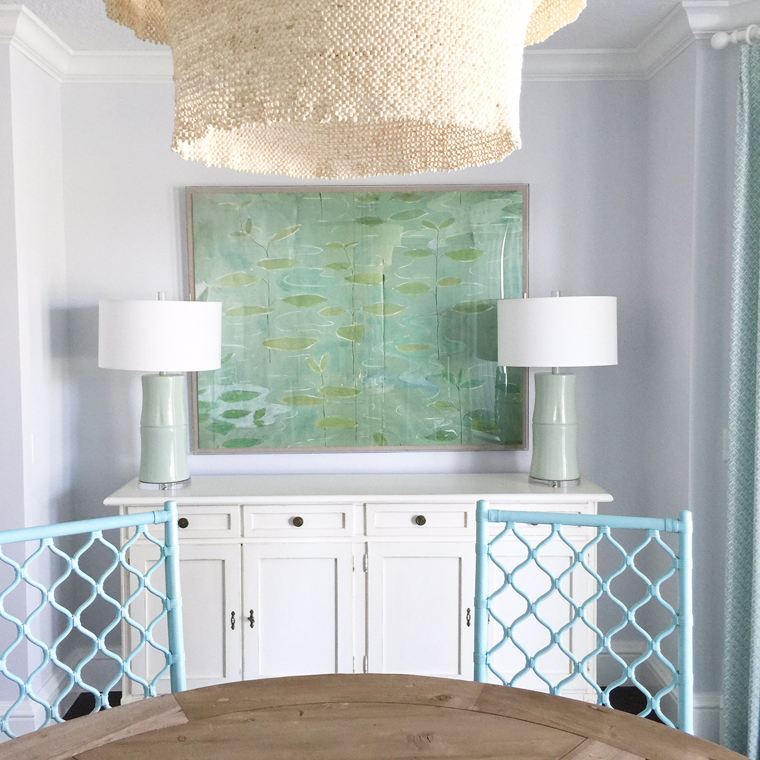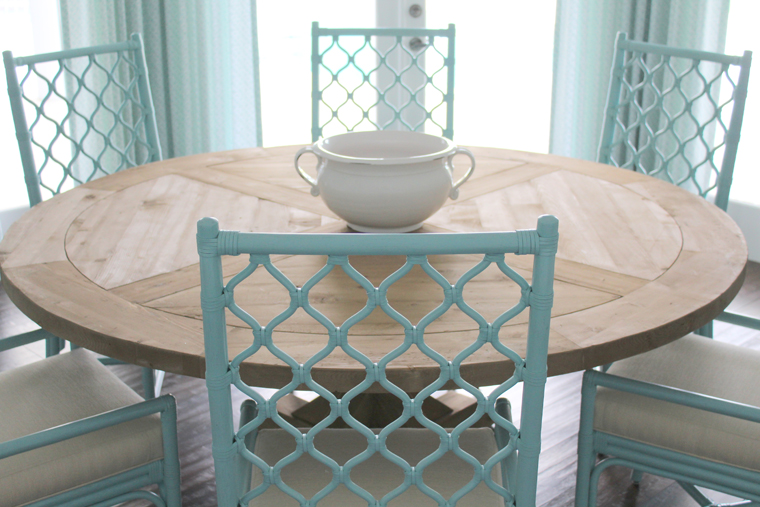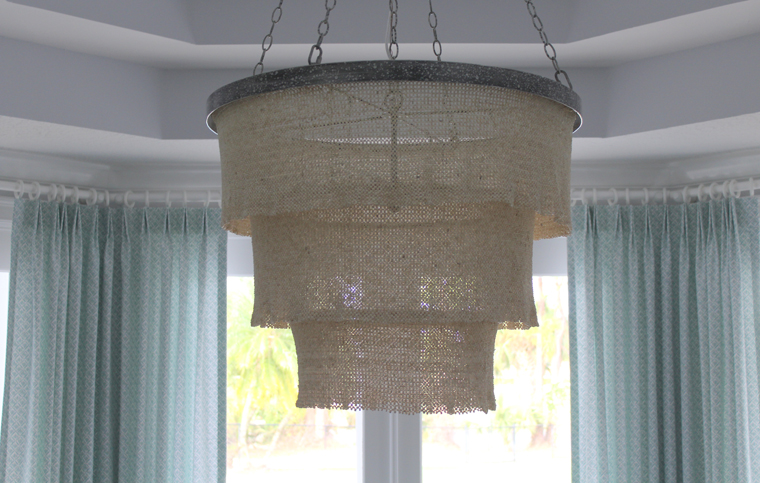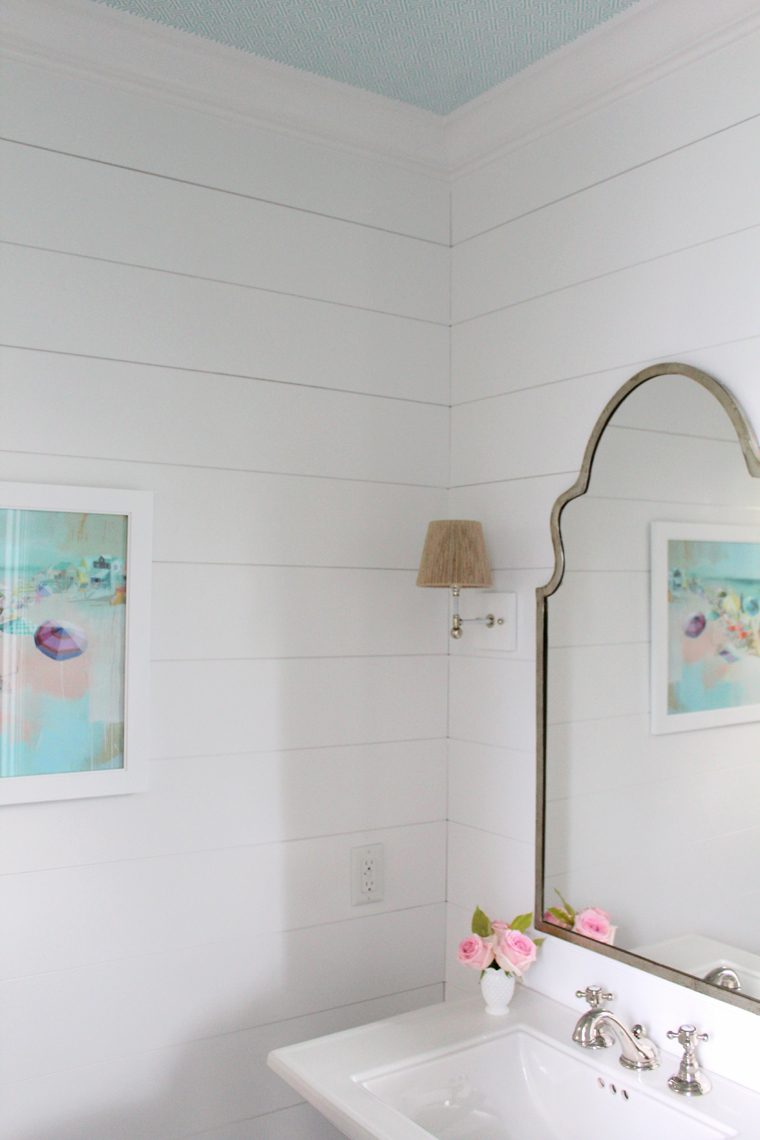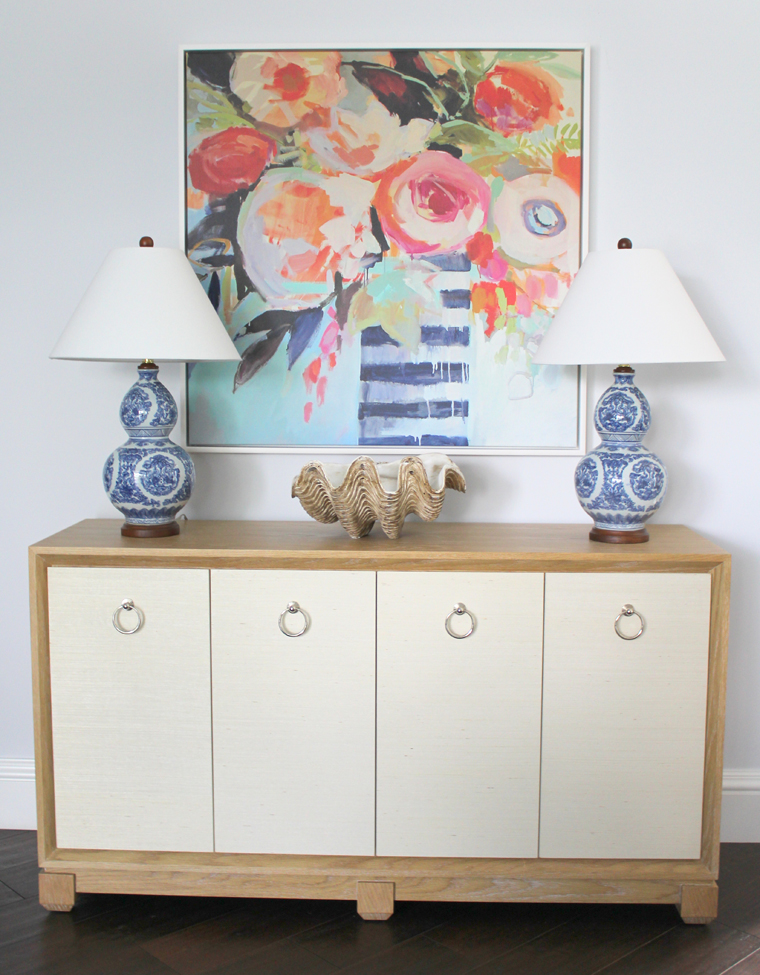 I really love the work of Jupiter, Florida-based interior designer Kara Hebert. Everything she does is totally up my alley and exactly what I'd love to do in my own home! There are so many fabulous elements in her Turtle Creek project that I'm gaga over–the creative use of gorgeous wallpaper (Quadrille's Java Java on the bathroom ceiling and the Galbraith and Paul behind the bed), beautiful assortment of blue and white fabrics, eye-catching, colorful artwork, the list goes on and on! I can't get enough of the vibe…elegant yet relaxed with a subtle nod to the coast. The master suite is a cloud-like respite, the perfect place to begin and end each day. And the living room?! Love that color palette and mix of textures! So obsessed with the dining room too. I need those chairs pronto! For more eye candy from this talented designer, visit her portfolio here. And be sure to follow her on Instagram too for tons of behind-the-scenes fun and design inspiration!
For another one of my favorite projects by Kara Hebert, go here!

Love turquoise? Visit my shopping blog Everything Turquoise…updated several times throughout the day! Check out Decor by Color for even more color-themed shopping!