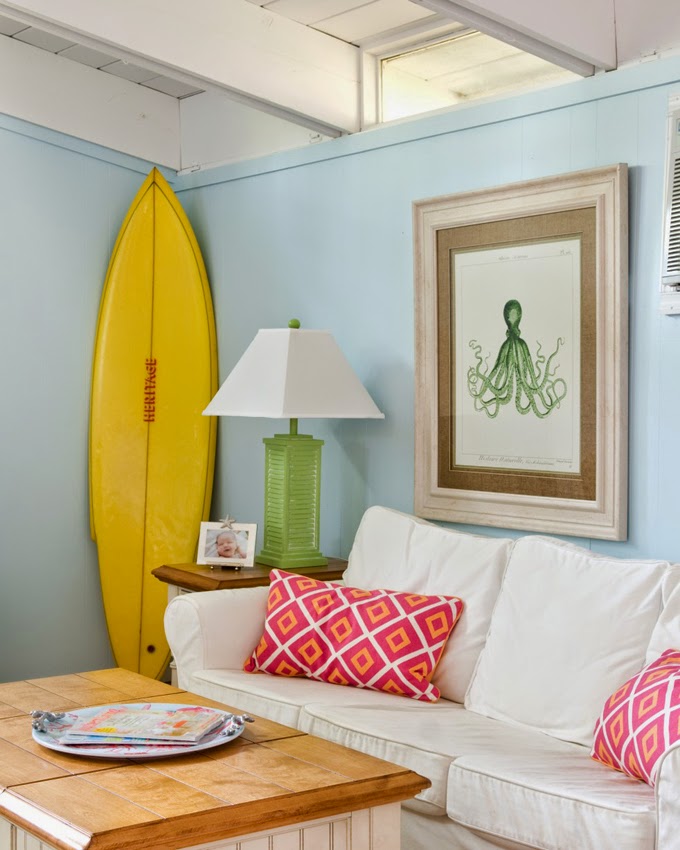 I thought this beach house living room photographed by Andrew Hensler for The Washington Post perfectly captured my mood today with its cheery color palette! Love the white slipcovered sofa against the pretty wall color (Benjamin Moore's Caribbean Mist) with the pops of vibrant color! You can tour the entire Dewey Beach, Delaware home here!
This post was a short one, we're both going to take the rest of the day off to celebrate Wesley turning one! We had a (very colorful) party over the weekend…I'll share some pics below! Still have to take his monthly "chair" photo today, so I'll share that later. As for the much-anticipated smash cake, we didn't get very far before he had a meltdown. Turns out he's not a big fan of frosting or sticky fingers!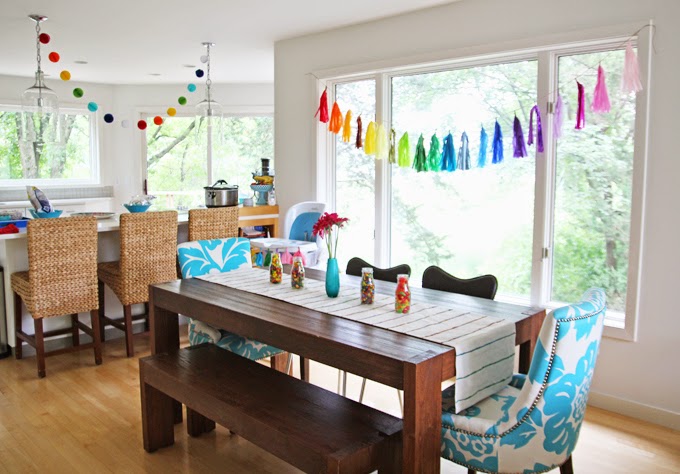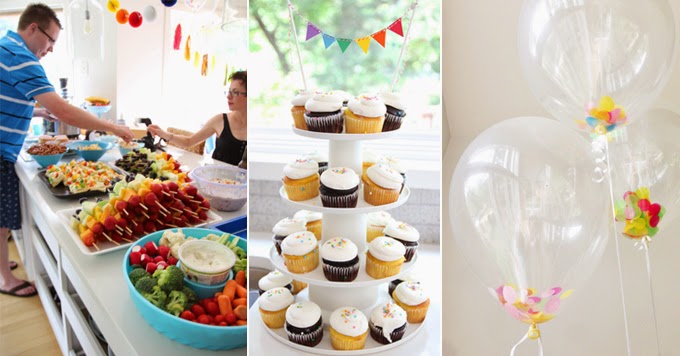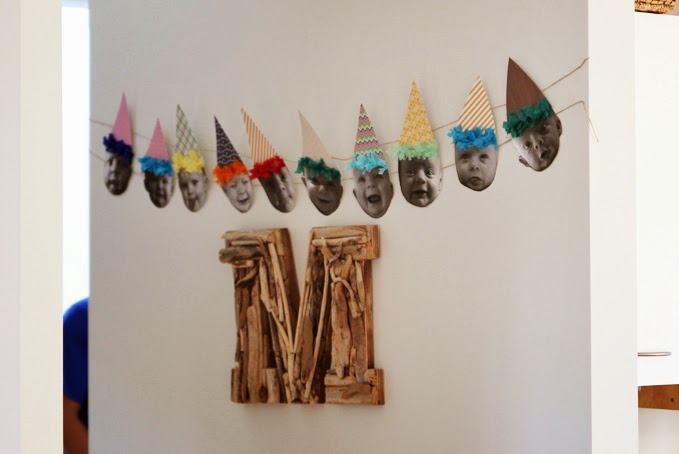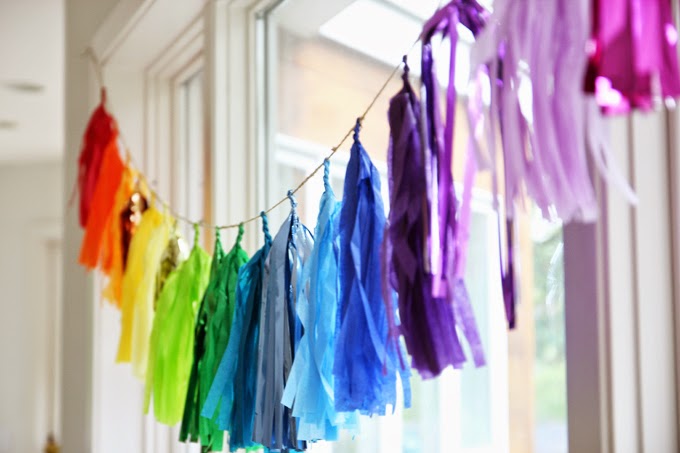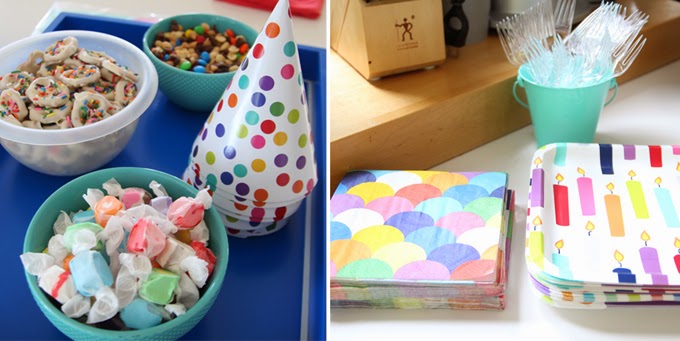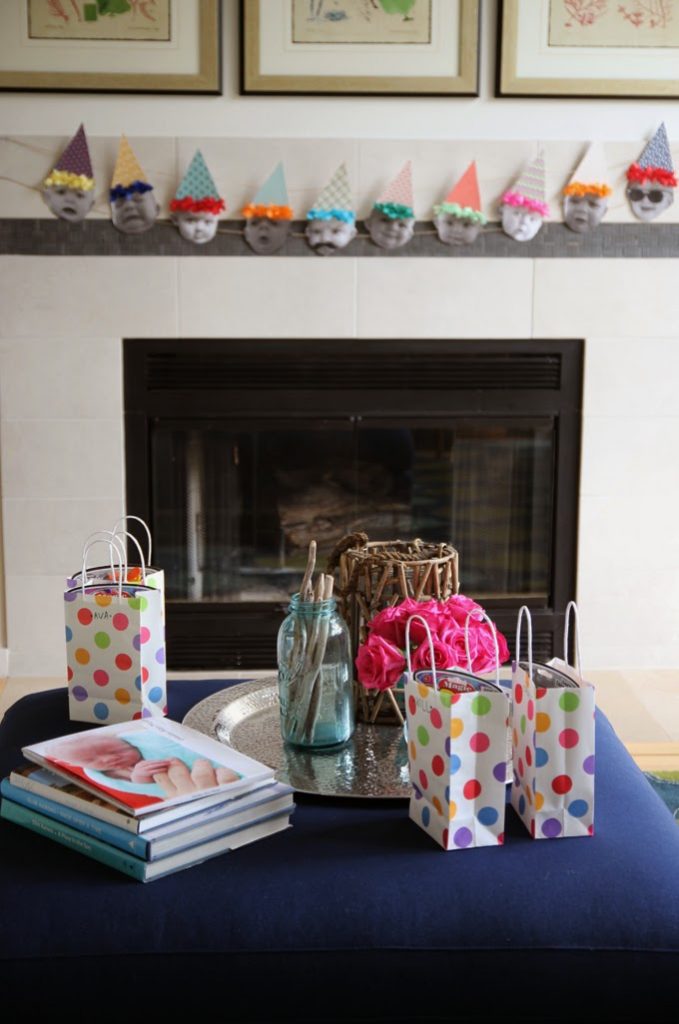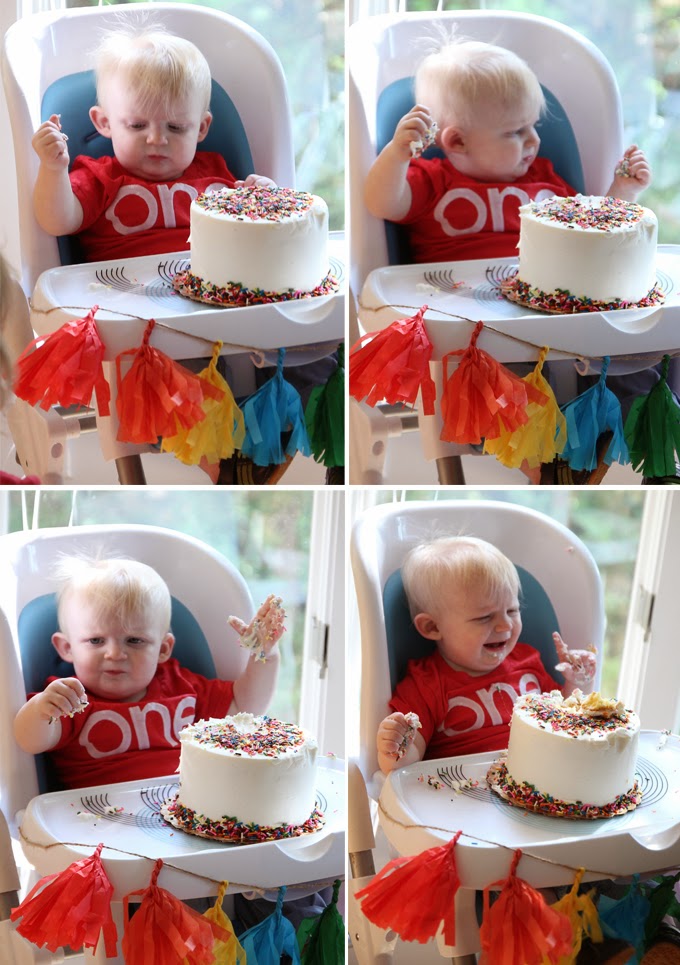 Seriously you guys, I cannot believe he's ONE and a full blown toddler now! What an exciting year this was….full of milestones, lots of laughs, long nights and sweet moments I'll never forget! Happy 1st Birthday Wesley! 🙂
I have The Internet/Etsy/Pinterest to thank for all of the party-planning inspiration:

Baby Faces Birthday Banner
One T-shirt
Confetti Balloons
Rainbow Tassel Garlands
Rainbow Flag Cake Topper
Love turquoise? Visit my shopping blog Everything Turquoise…updated several times throughout the day! Check out Decor by Color for even more color-themed shopping!