I (like all of you House of Turquoise followers) am obsessed with all things turquoise….and have been for as long as I can remember, so you can probably imagine how excited I am to be guest blogging here today.
I have used many shades of turquoise in the paint and decor of our home, but today I want to share with you the baby nursery that I recently DIY'd (on a major budget) for our daughter Vivienne (Vivi), who is set to arrive this June.
Once we found out we were having a girl, I immediately started thinking about the nursery and all of the possibility that this room had. I knew that turquoise would be the main color (duh), and while I am not a huge pink person, I wanted to add pops of hot pink/coral to girly it up just a bit (but not too much).
I also knew that I wanted a retro post modern style and to do the entire room from scratch for less than $500. Most people would think this is an impossible task, but I am the self proclaimed queen of DIY on a budget, so I was determined to make it happen.
Here is where I started: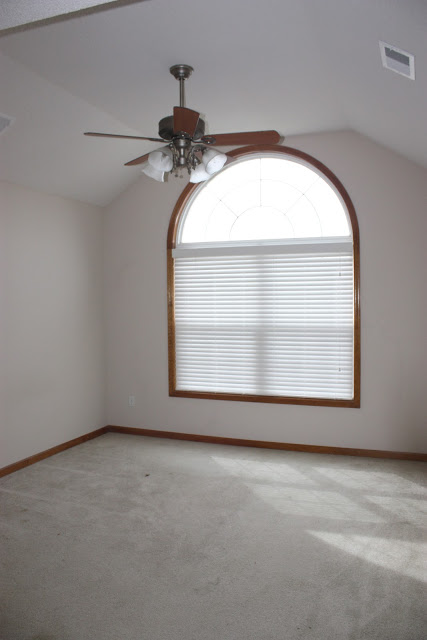 And after 3 weeks of some solid DIY work (and many cans of spray paint…and a protective mask of course), I am pleased to introduce our $425 nursery!
(After you check out the photos, feel free to head over to my blog to read -in detail – how I pulled off the entire room on such a small budget. I also share project tutorials and links to some adorable free printable nursery art).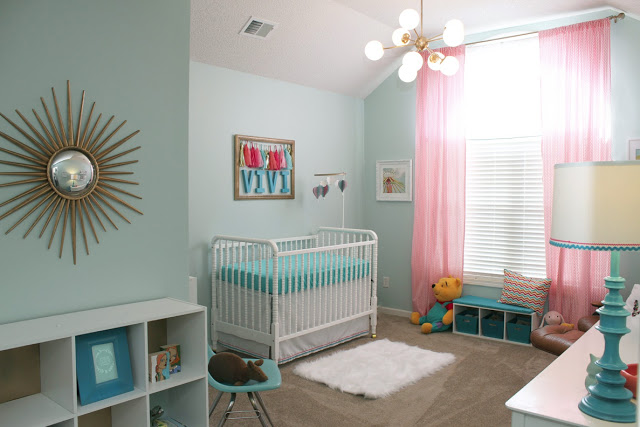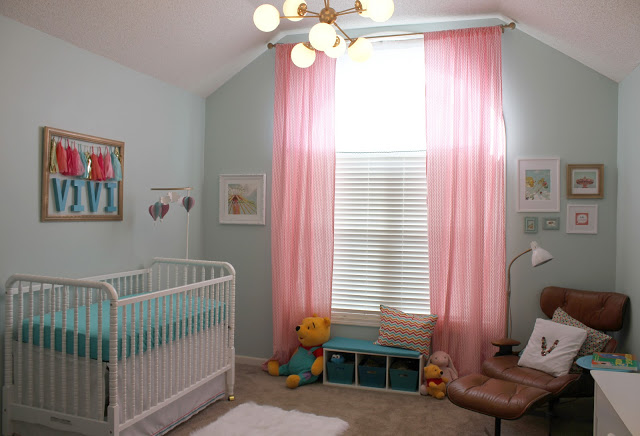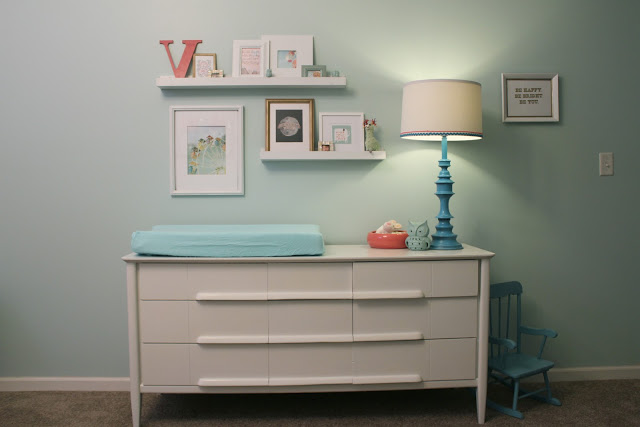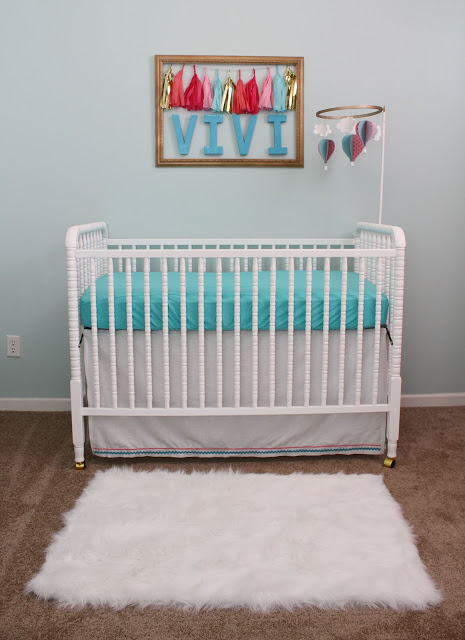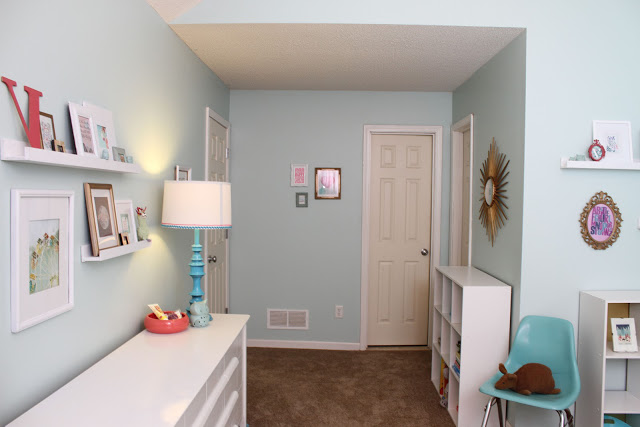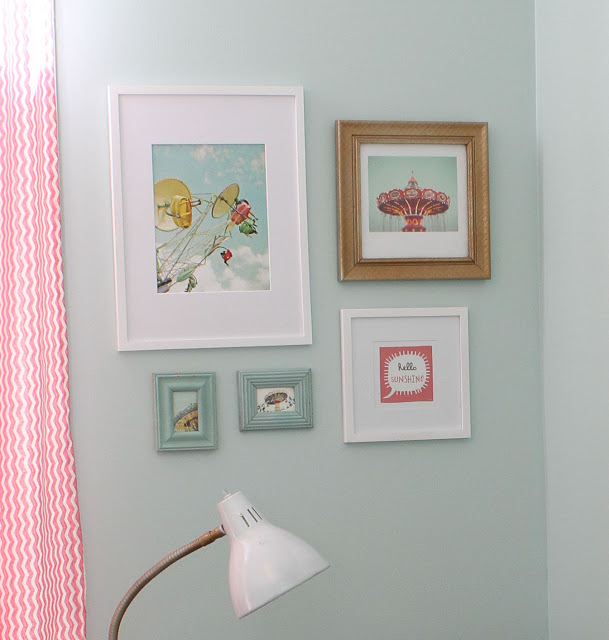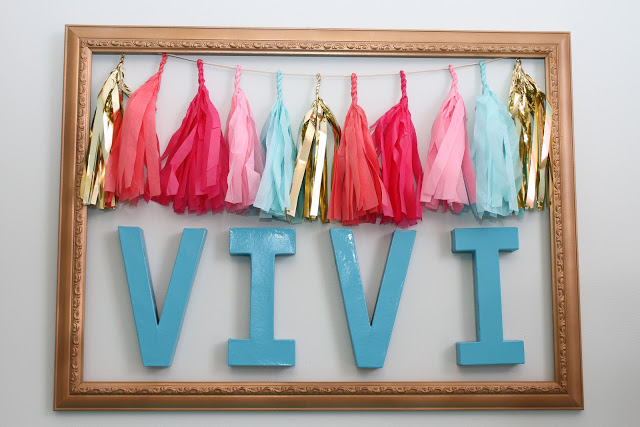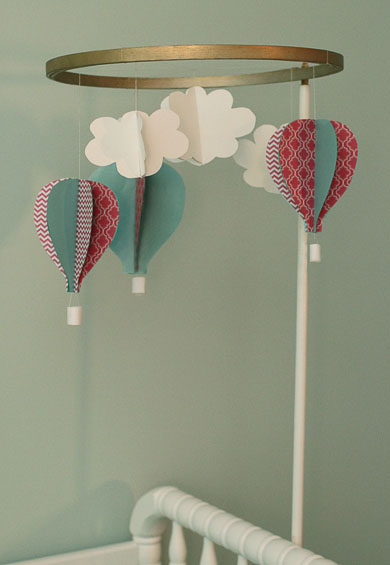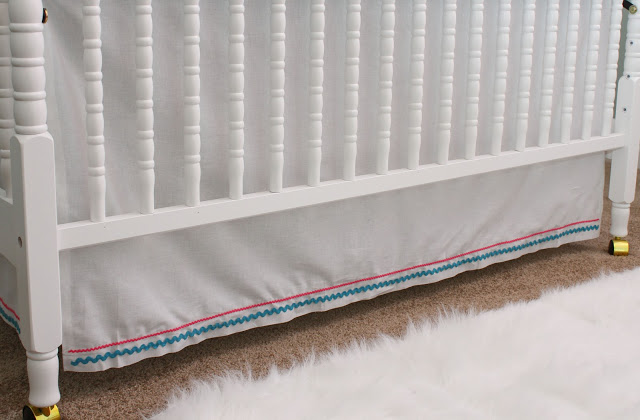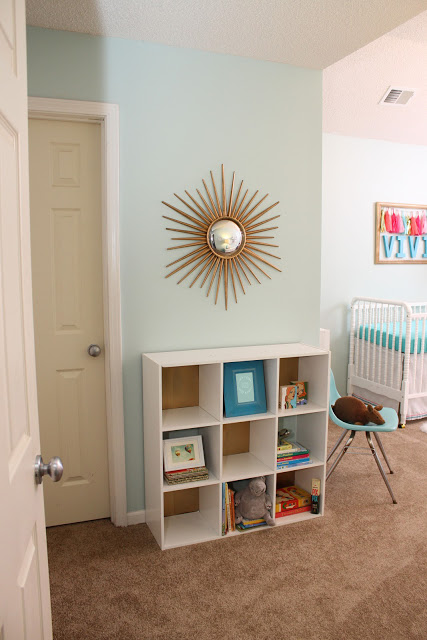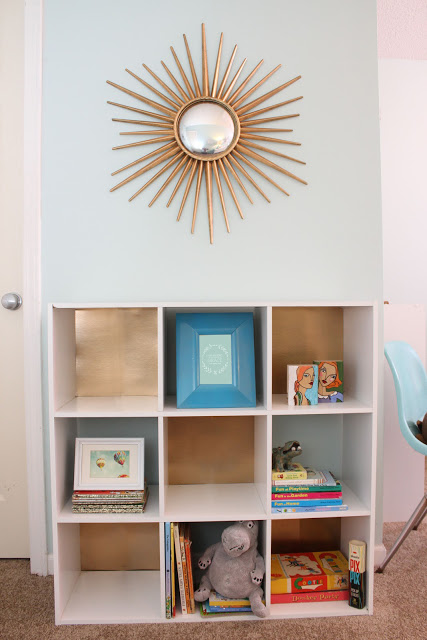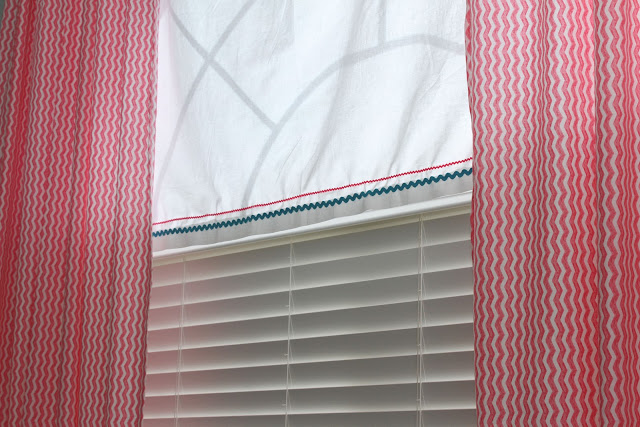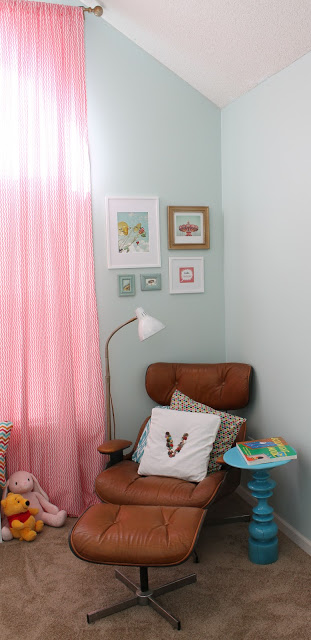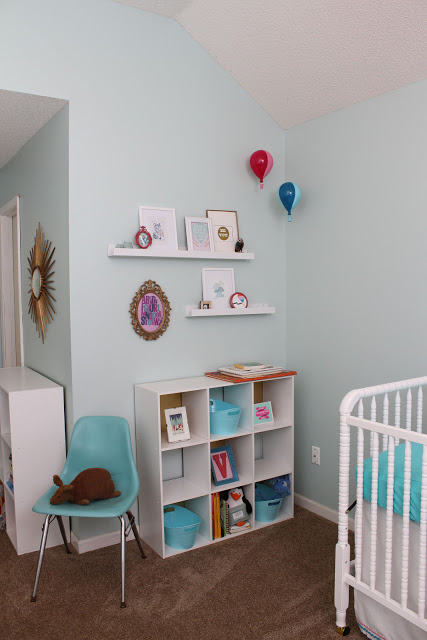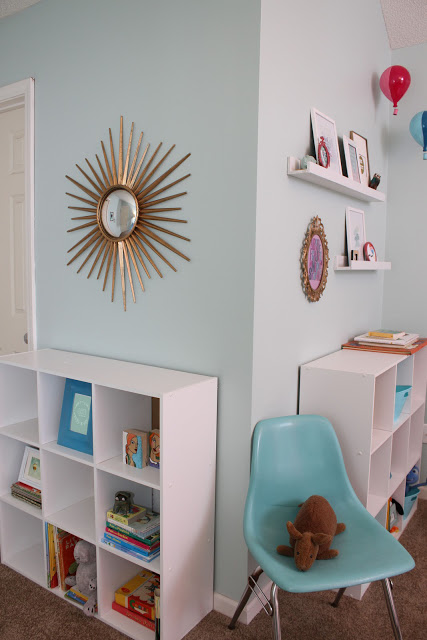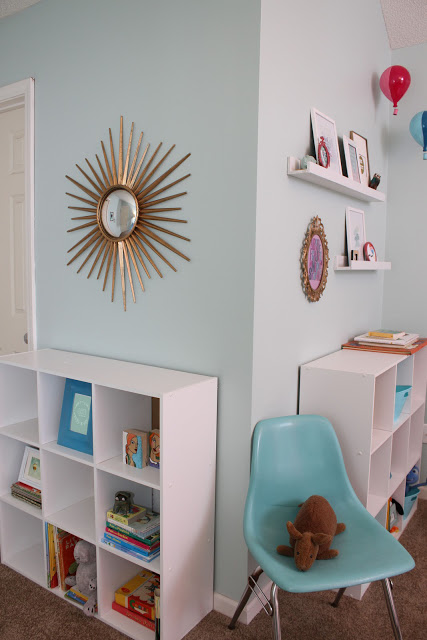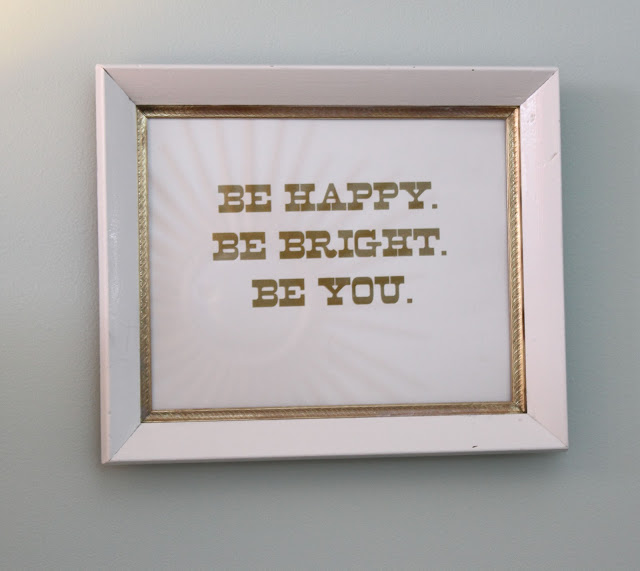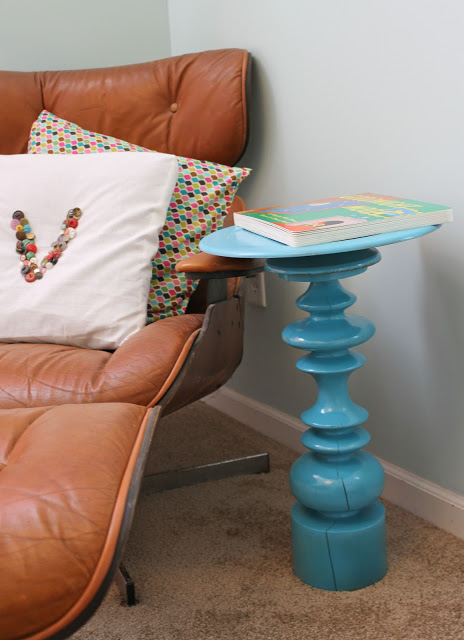 To take a home tour of the rooms that we have updated in our house (on a budget, of course) feel free to check out my blog.
Thanks for reading!
xo,
Audrey
Love turquoise? Visit my shopping blog Everything Turquoise…updated several times throughout the day! Check out Decor by Color for even more color-themed shopping!