Hello
House of Turquoise
fans! I'm Roeshel from

and it's such an honor to be guest blogging for Erin today and so exciting! This is me: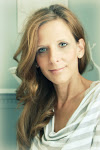 But most days, I look like this: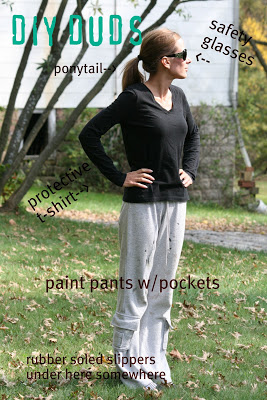 It's nice to "e-meet" you!
For those of you who don't know me, my blog journals our DIY projects, home improvement and decorating as time and money allow. We also feature other bloggers and their DIY. I recently gave our guest bedroom makeover using paint, things we already had and thrift store, flea market finds. Inspiration: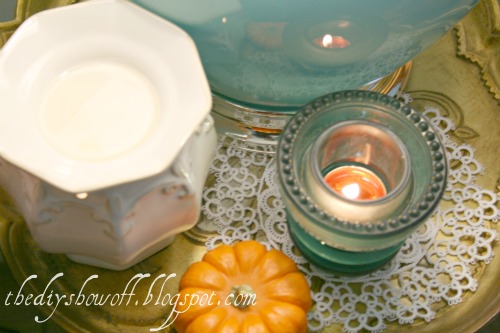 The room before was a blank slate. We removed previous owners' carpet when we moved in, I removed the trim, walls were a dingy white….
before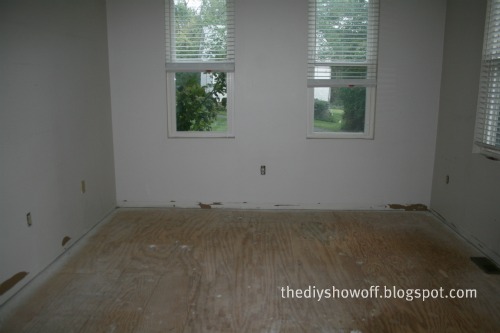 after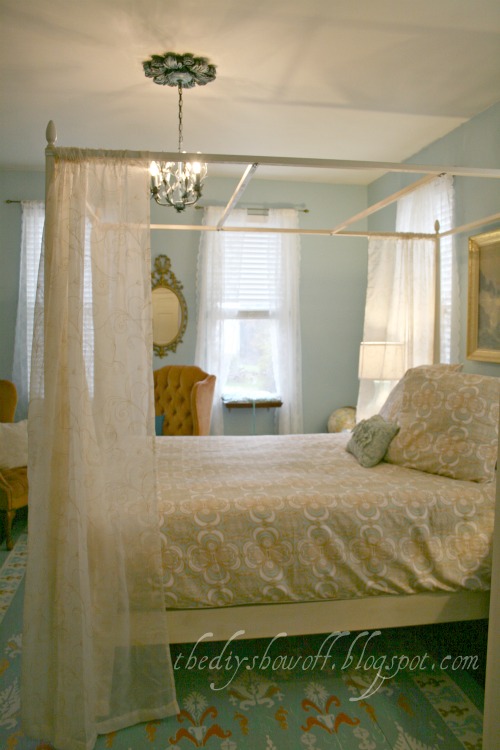 My starting point for the room were the orange/gold wingback chairs. I thought about redoing them because I wanted a turquoise and white room but as I collected ideas for the room, using things we already had and did up a mood board, I decided I really loved the turquoise, orange, gold together.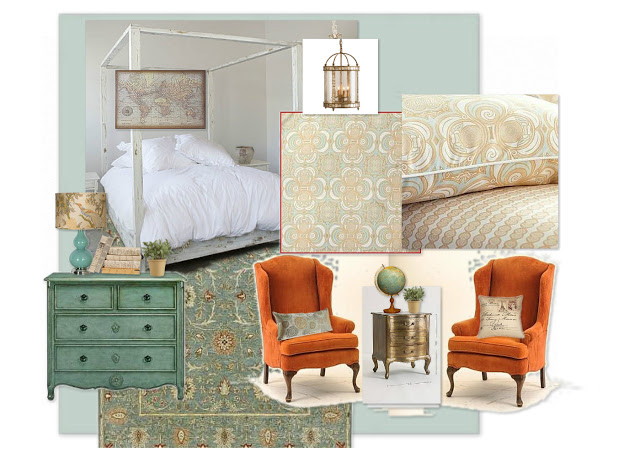 I painted and stenciled the floor (budget friendly)…main floor color True Value 'Ticker Tape'.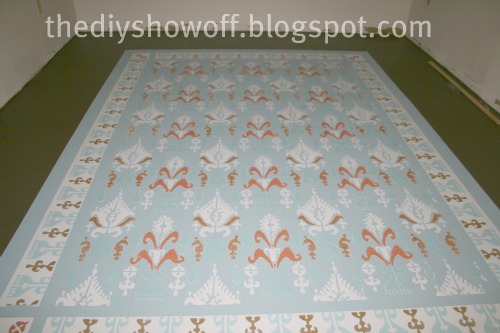 Nearly everything else in the room is a thrifty find (with the exception of these lamp shades and bedding shown below).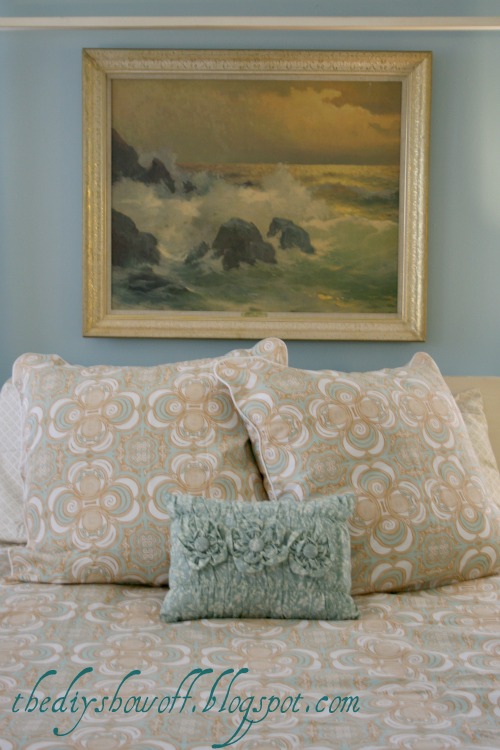 Turquoise lamps were $4.99 at thrift store.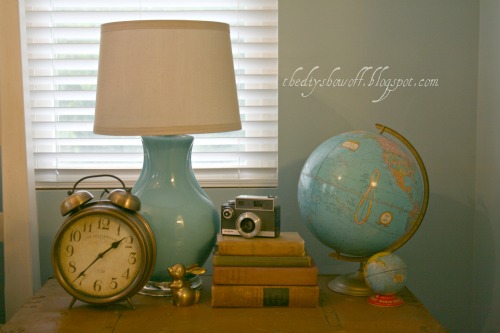 Even the chandelier got a makeover going from black to a turquoise patina…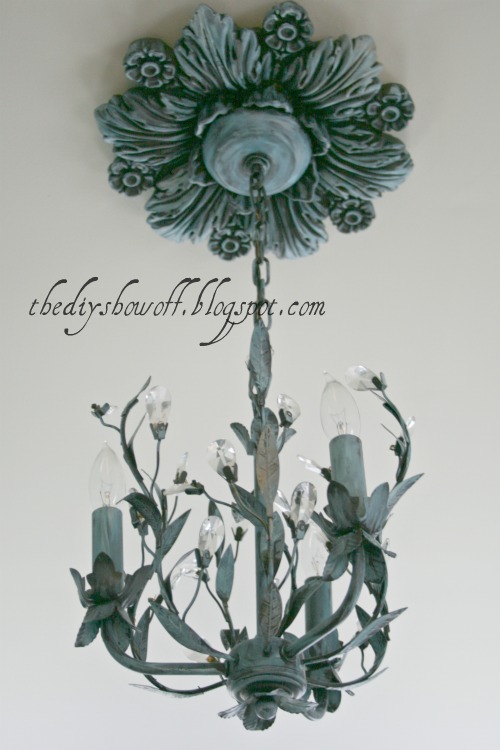 I made a brooch wreath…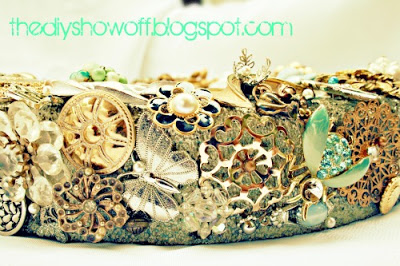 …for my mismatched gallery wall…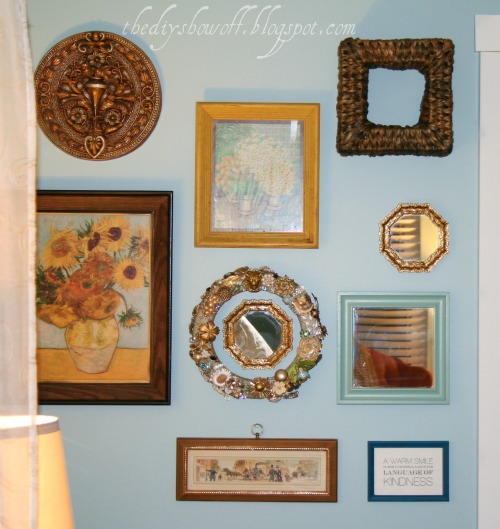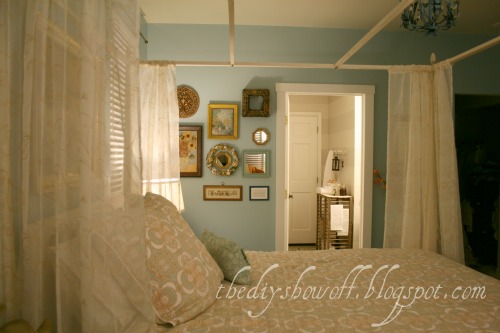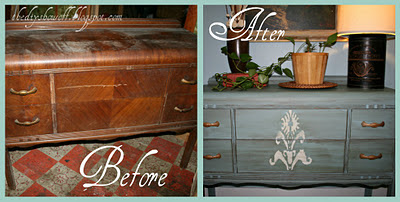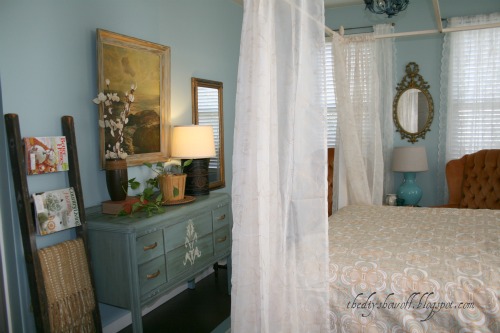 I even made a coordinating cat window seat using an old tray and made catnip stuffed toys with turquoise fabric scraps…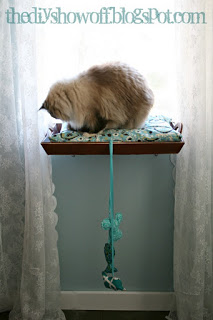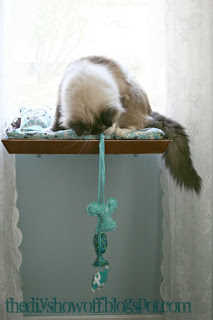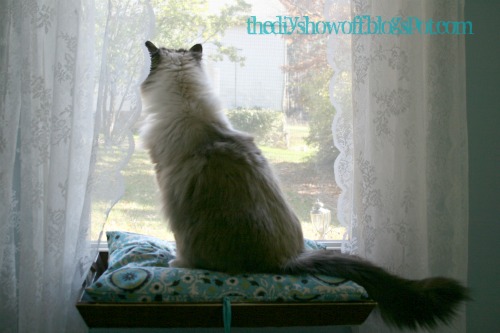 Thanks for letting me share our guest bedroom makeover, a much more welcoming place for our guests to relax. I might even move in myself! Unless you're coming
to lend a DIY hand
for a visit? See more of our
DIY Project Tutorials
here
and our
farmhouse before/after projects
here
. Erin, thank you so much for having us share our guest bedroom transformation.
~Roeshel