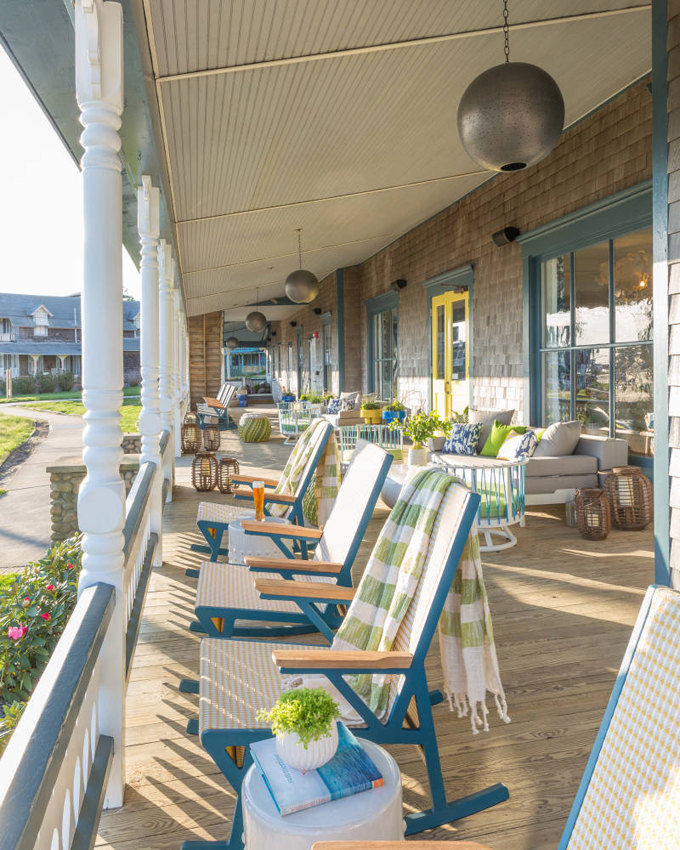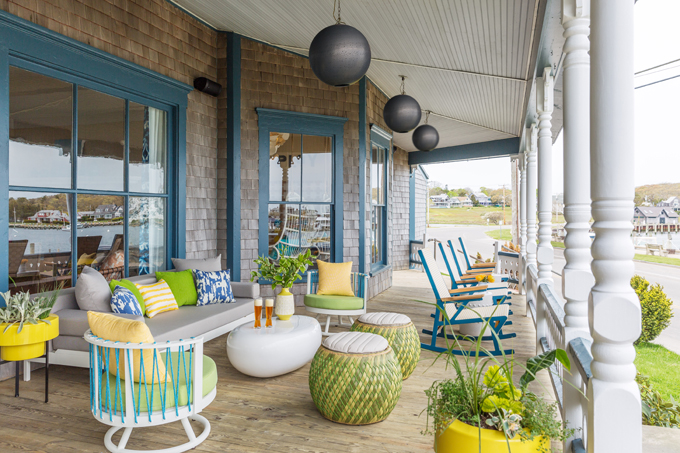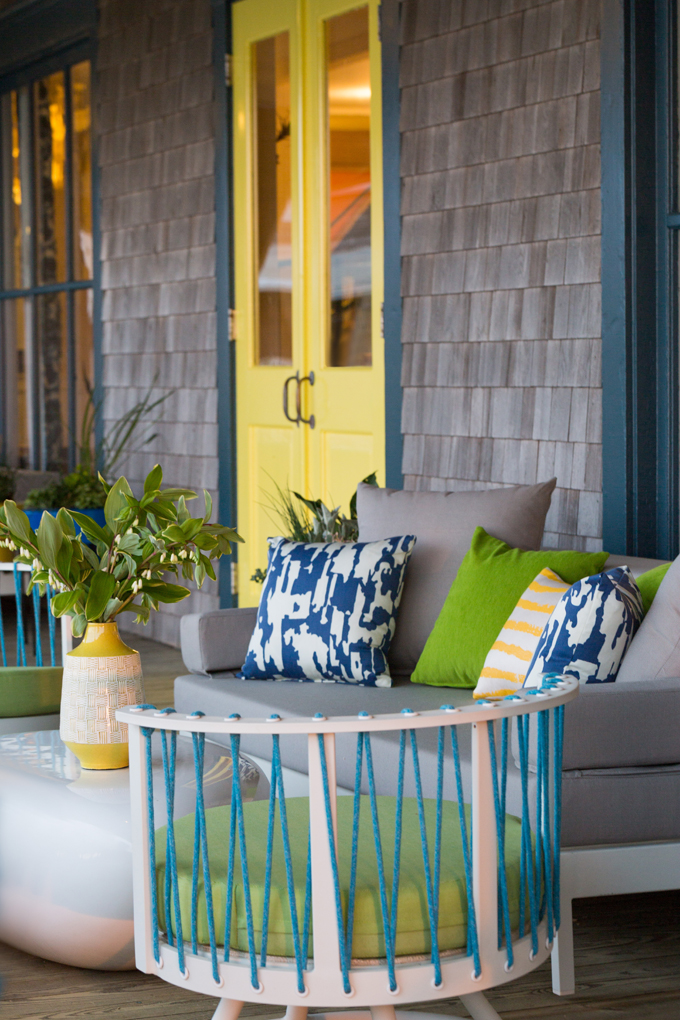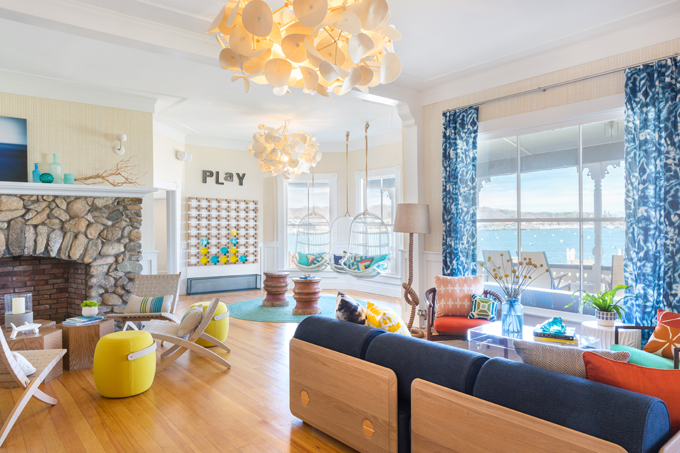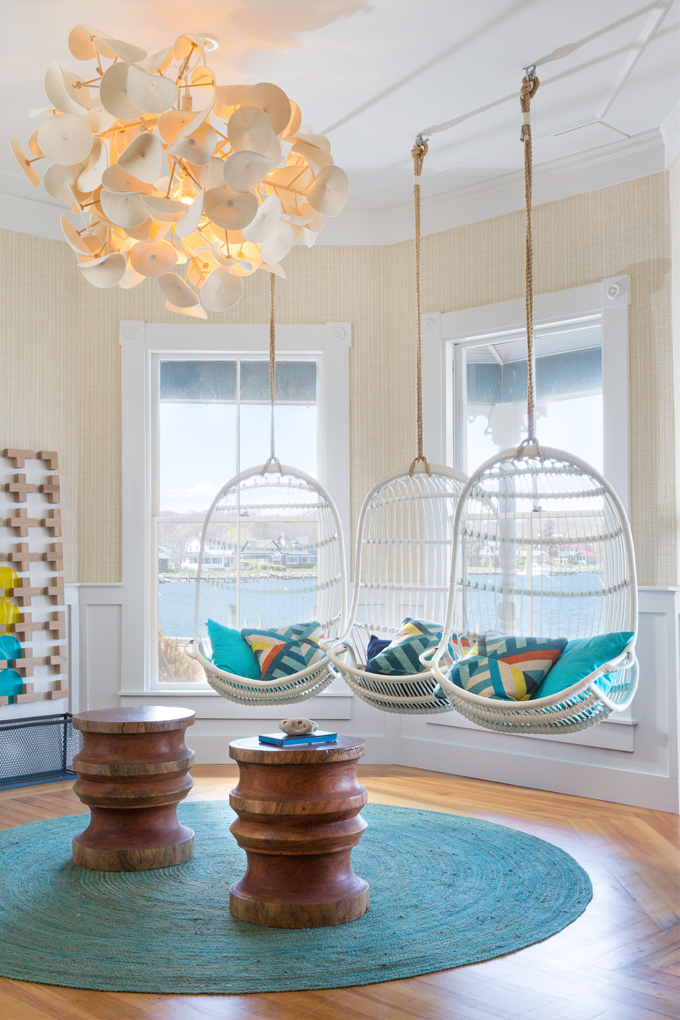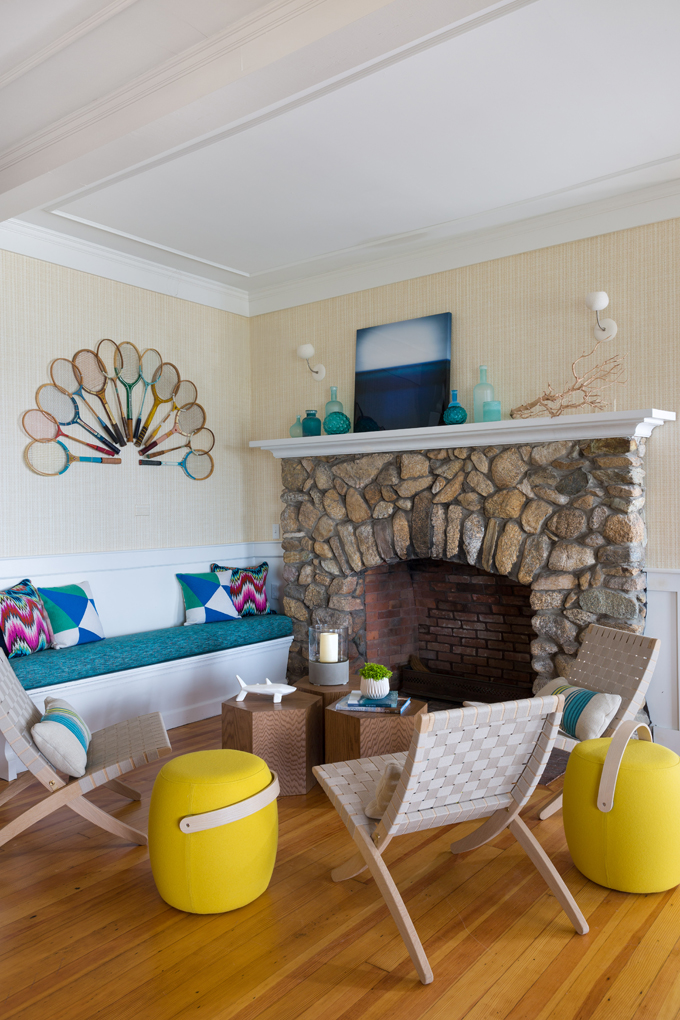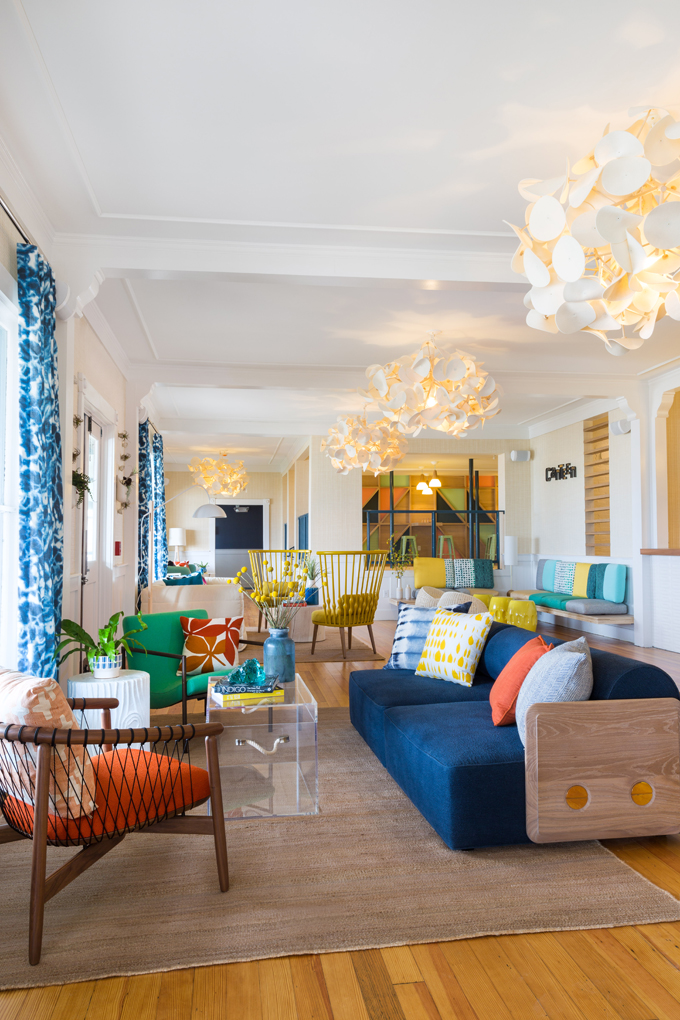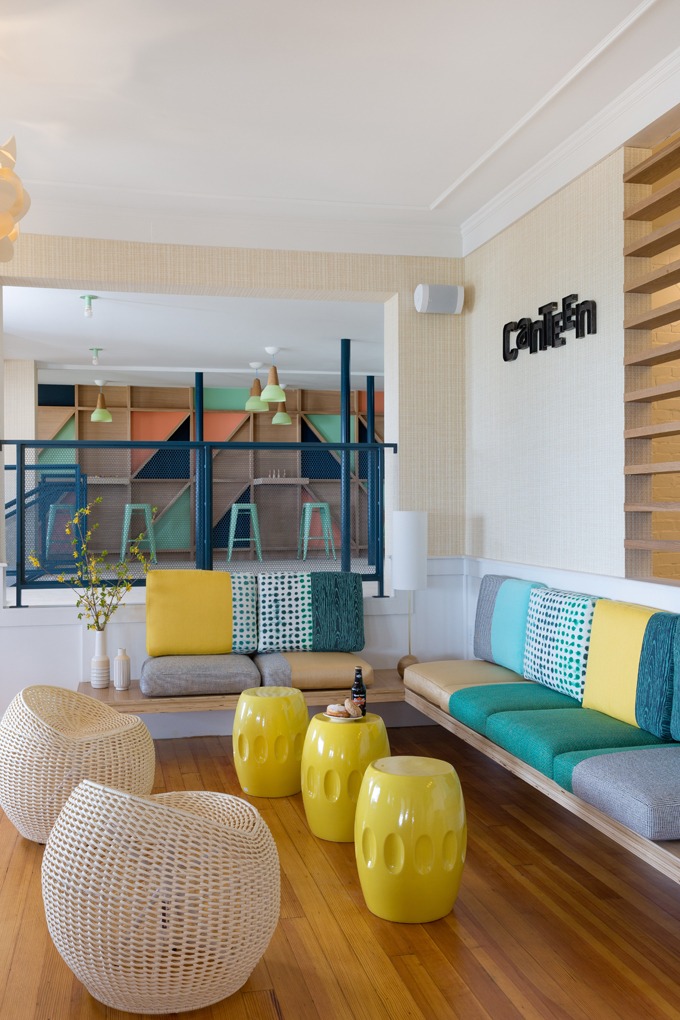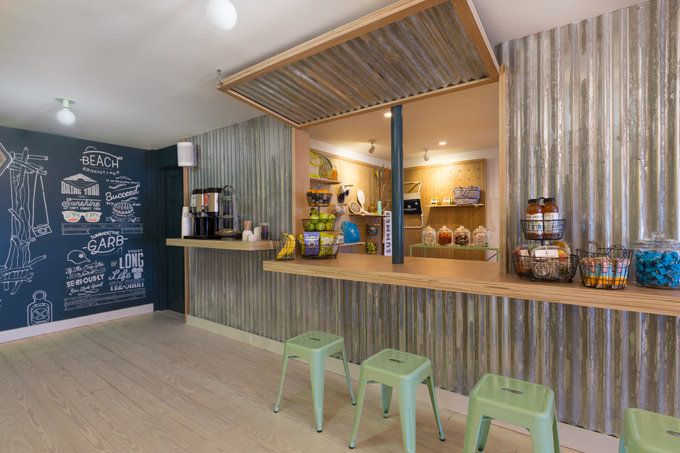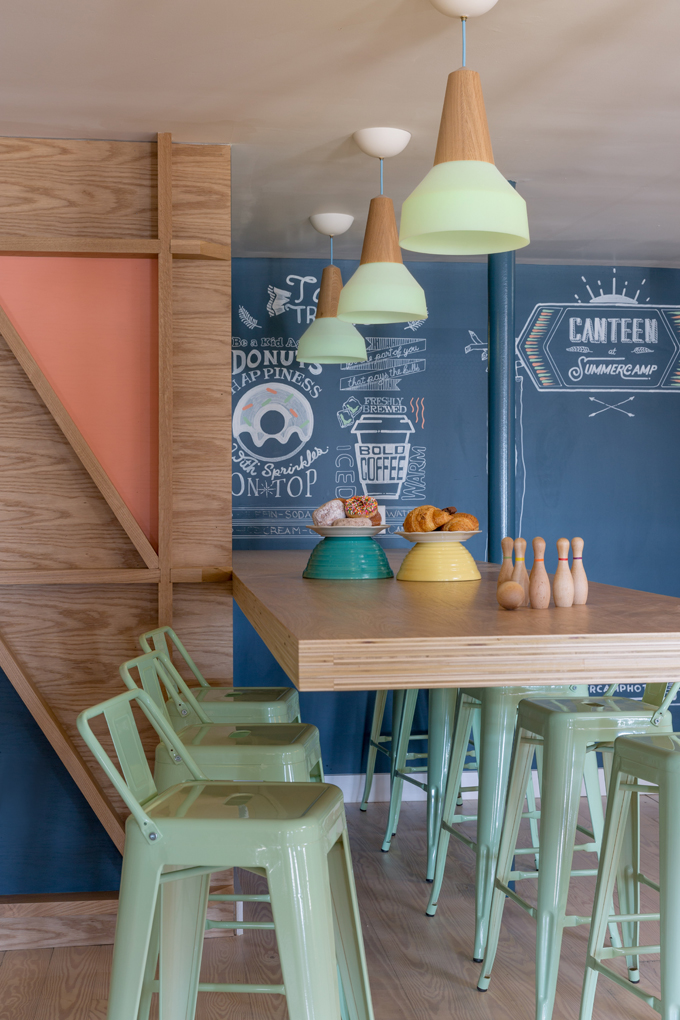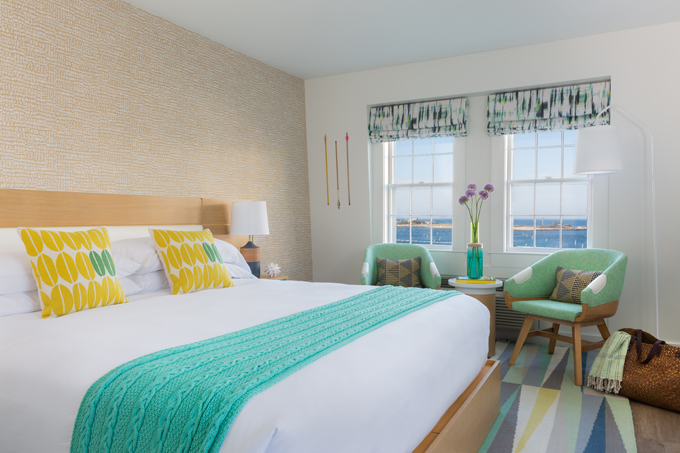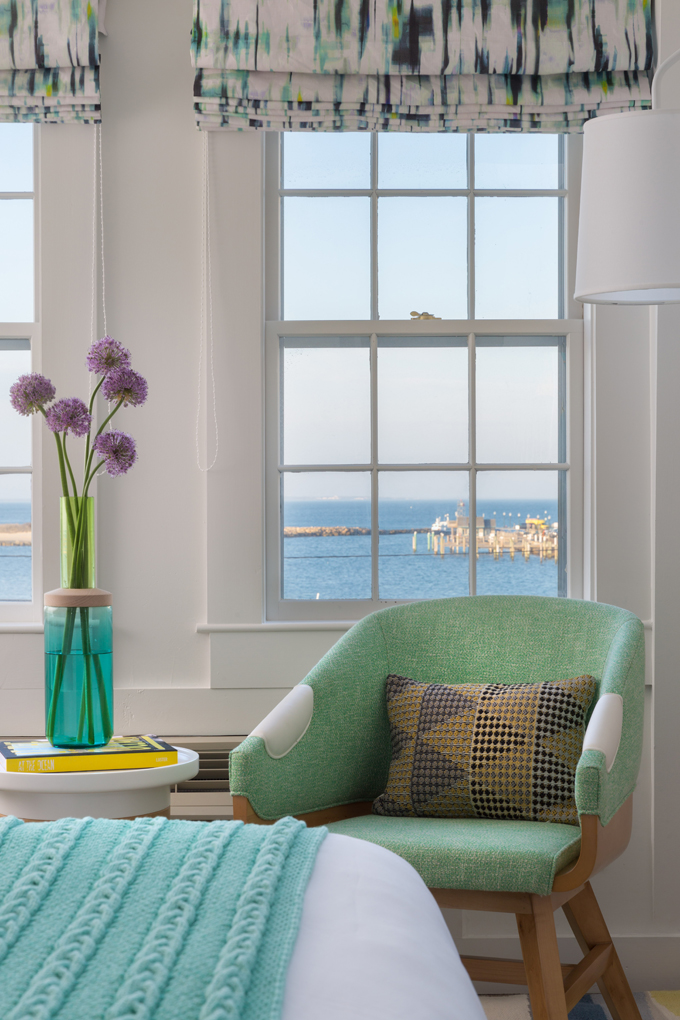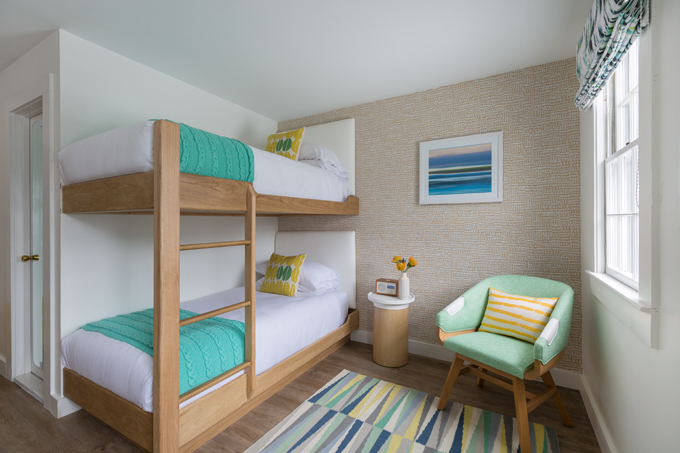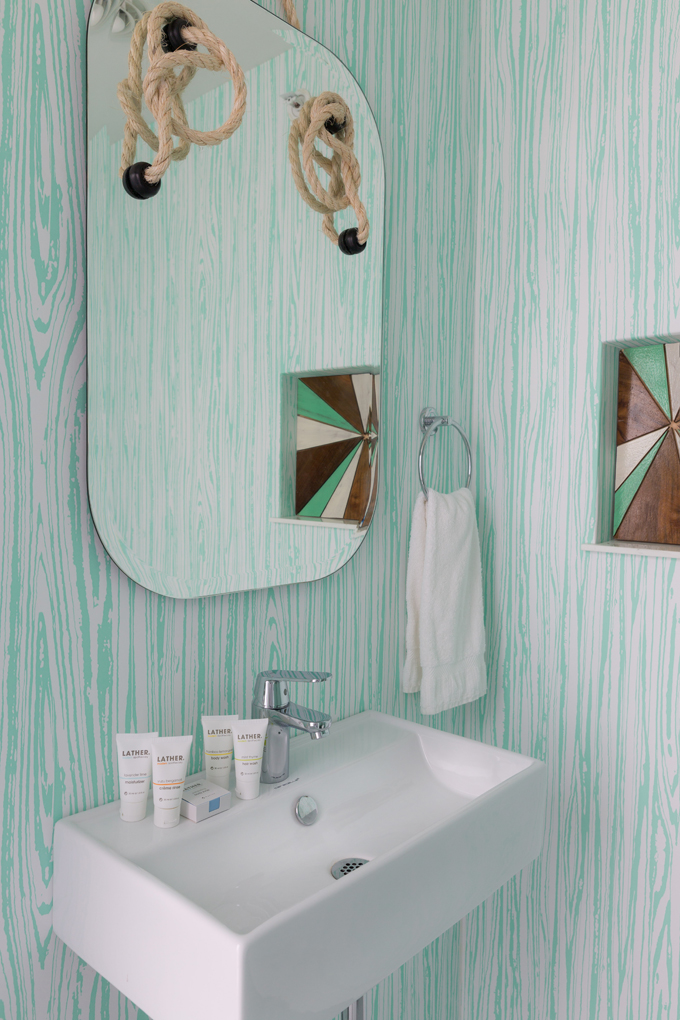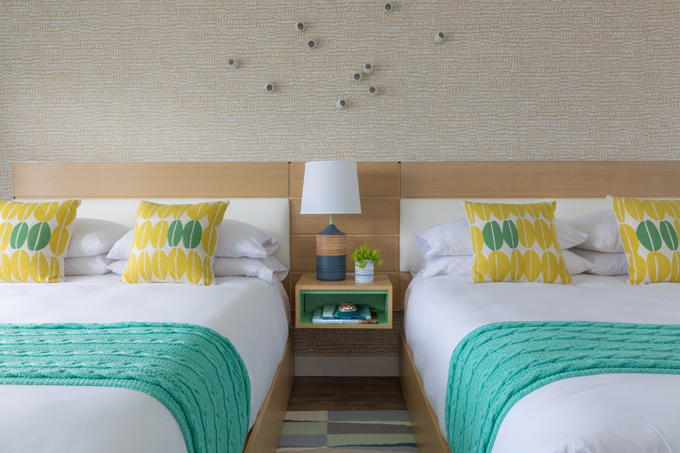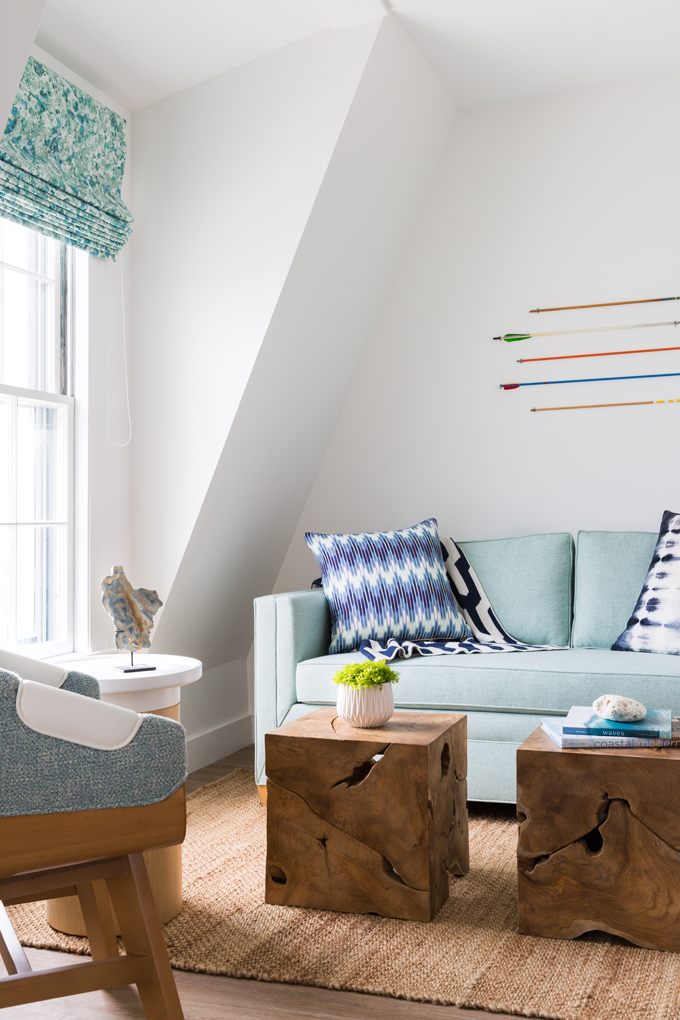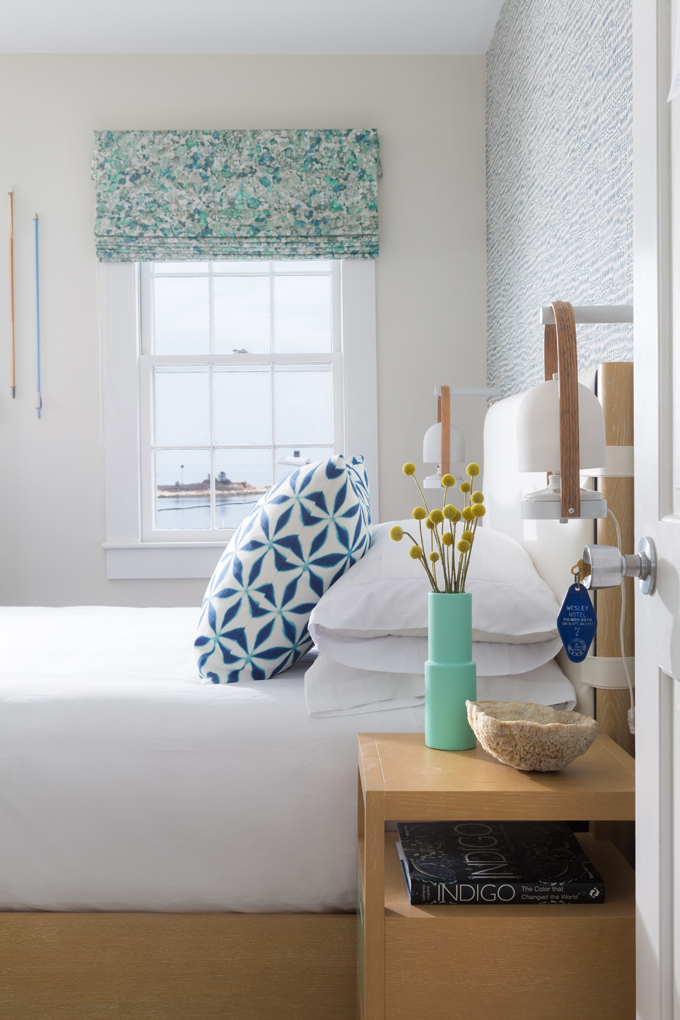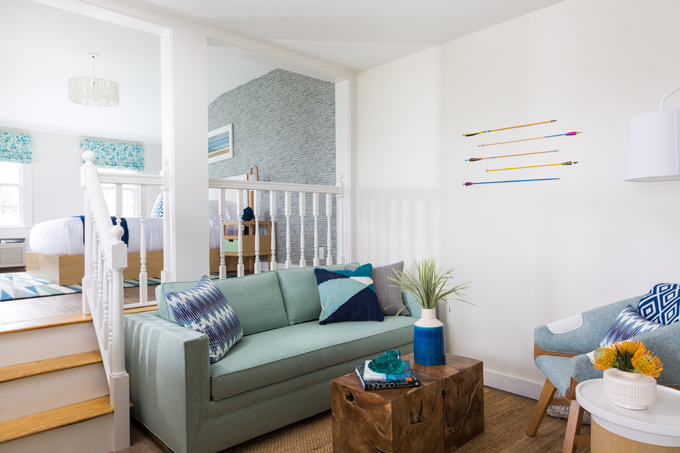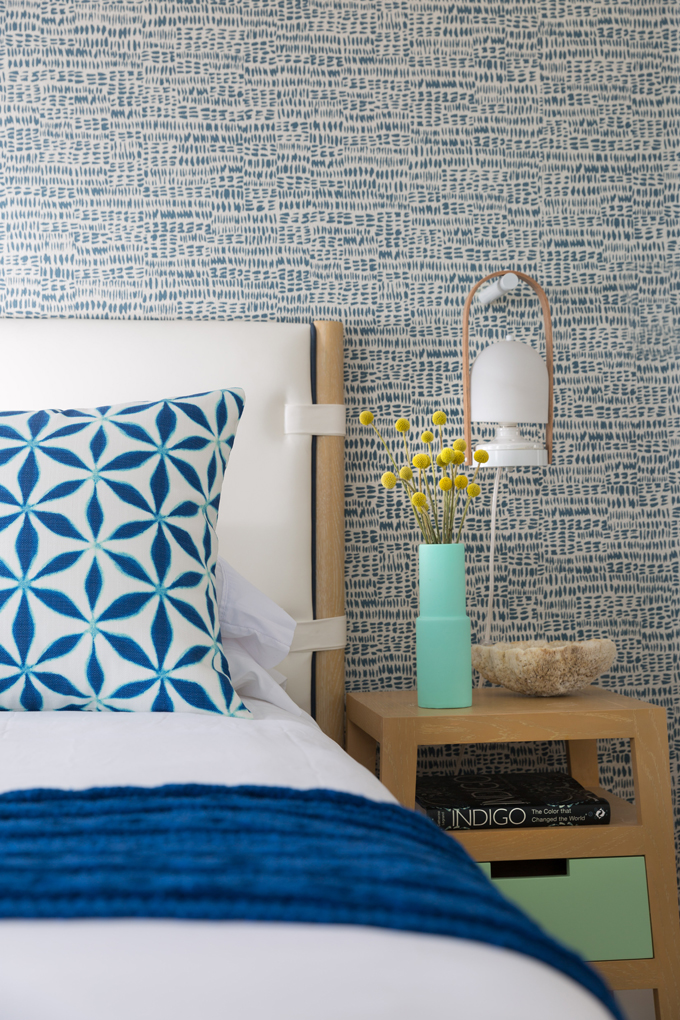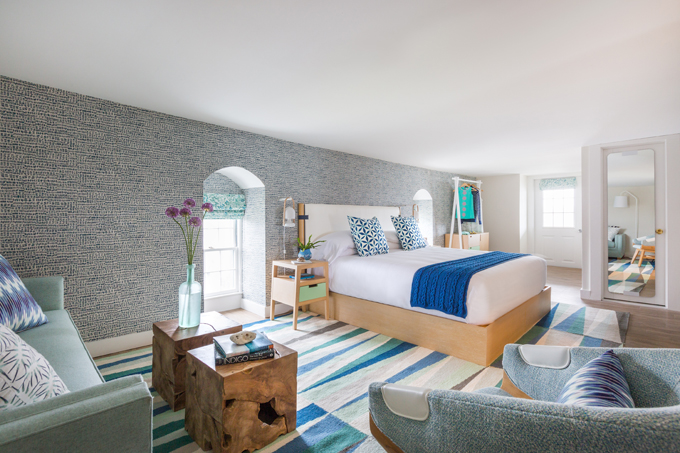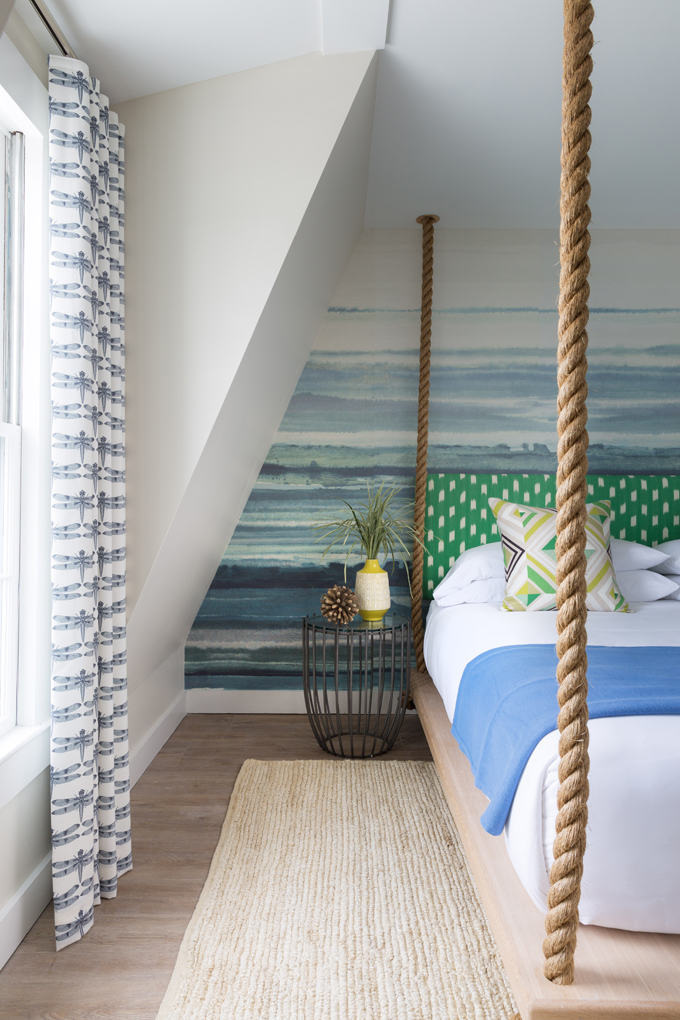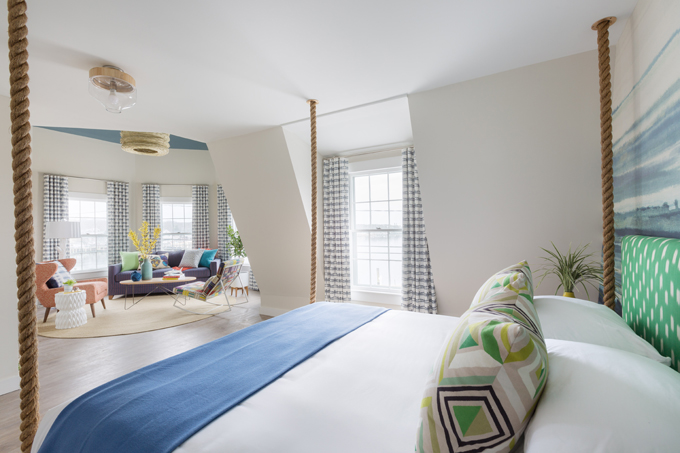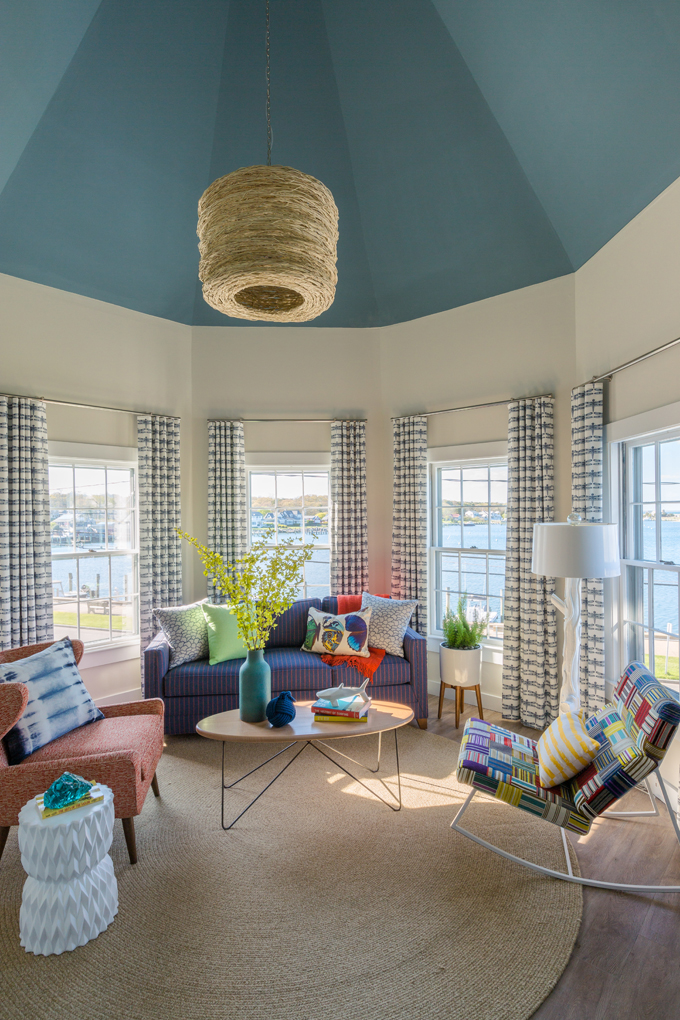 As a former campgoer, I was delighted to discover the newly renovated Martha's Vineyard boutique hotel Summercamp! Boston-based Rachel Reider Interiors (of course!) was behind the fun, nostalgic and retro-chic design. Her team set out to create a modern interpretation of the spirit of camp; an inclusive place to gather, relax, refresh, and reconnect. I love how they captured the simple joys and carefree essence of summer…all without being overly thematic. Everything is just so bright, colorful and FUN! I mean, who can resist swinging chairs?! There's even a canteen with classic snacks (think Cracker Jacks and Dreamsicles) and sodas for sale! I want to go so bad!! You can learn all about the hotel and see even more photos by Rare Brick right over here!
Be sure to check out these other fabulous boutique hotels designed by Rachel Reider Interiors: The Attwater, Whitehall, 21 Broad, 76 Main and Chapman House! (And this home too, it's one of my favorites!)

Love turquoise? Visit my shopping blog Everything Turquoise…updated several times throughout the day! Check out Decor by Color for even more color-themed shopping!