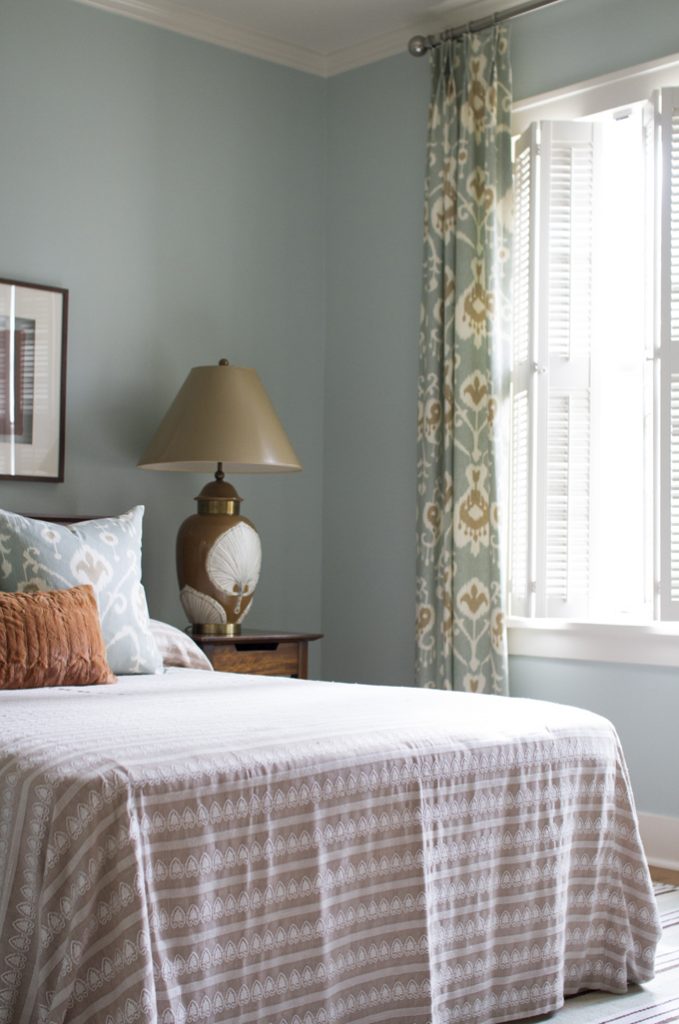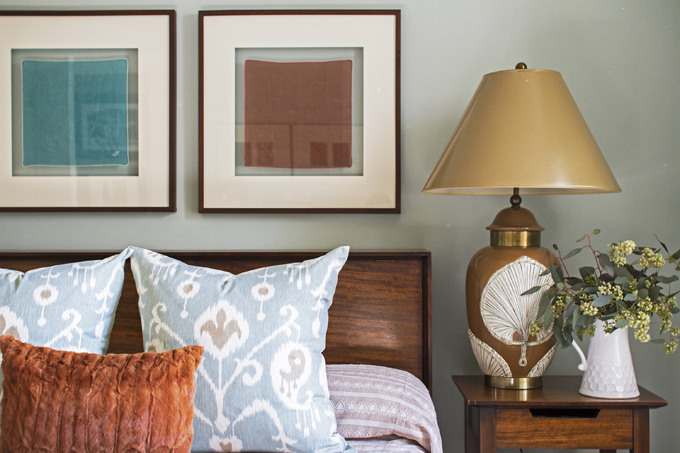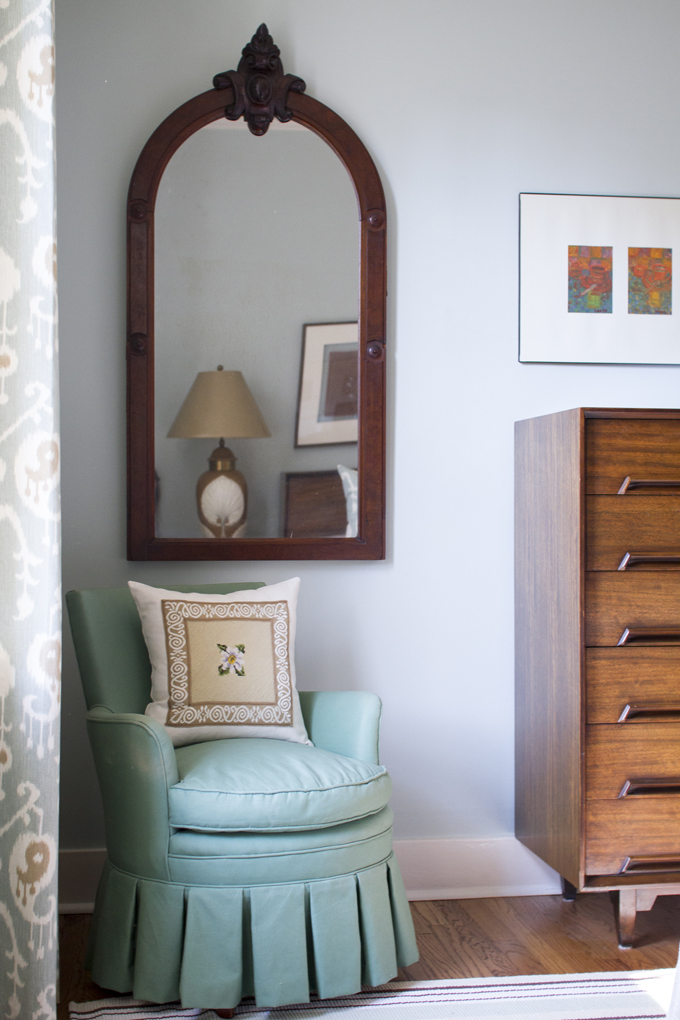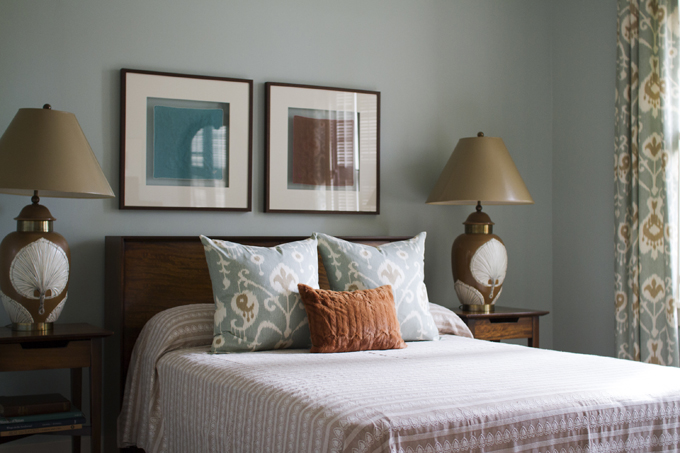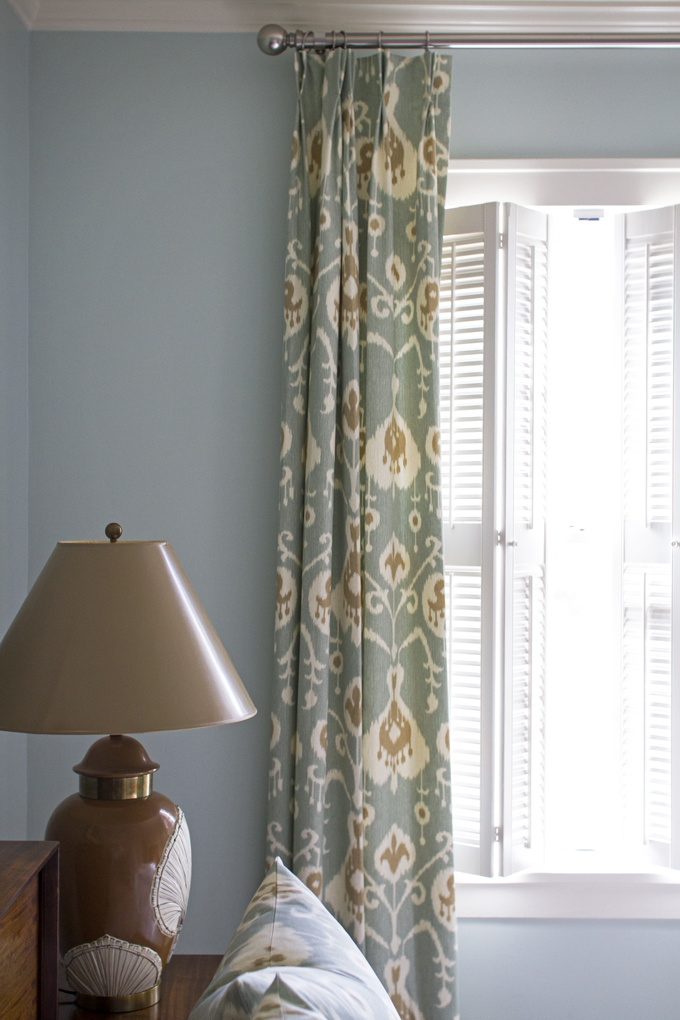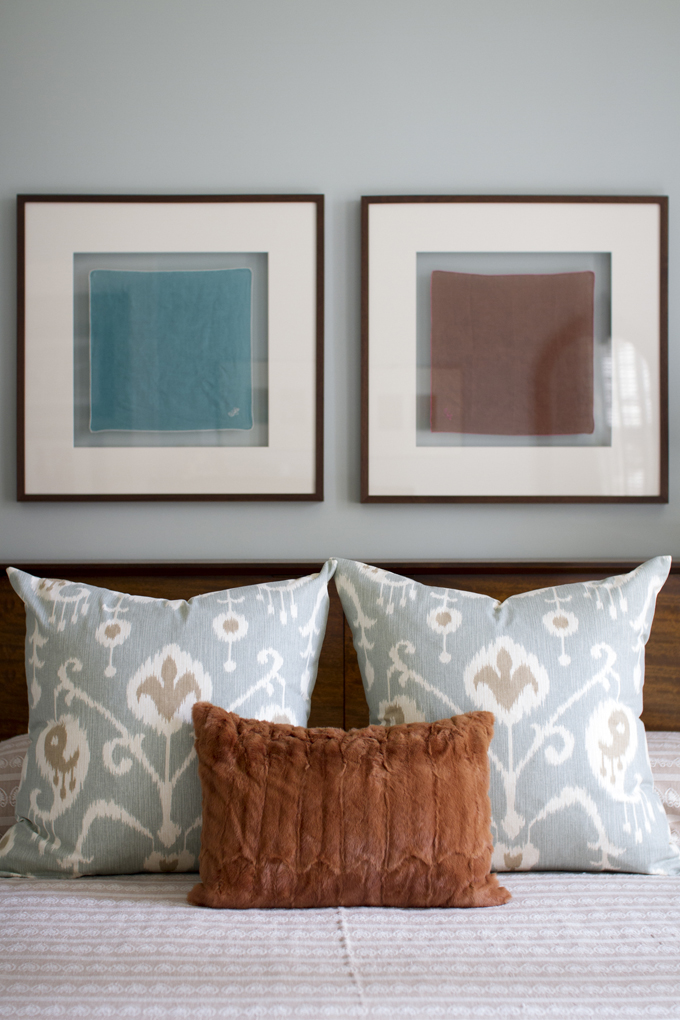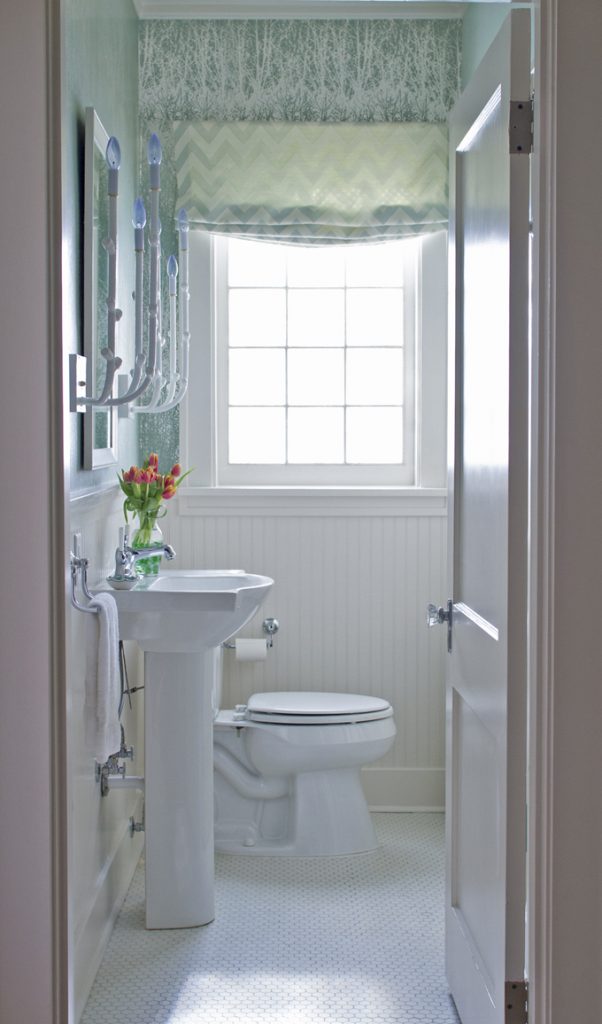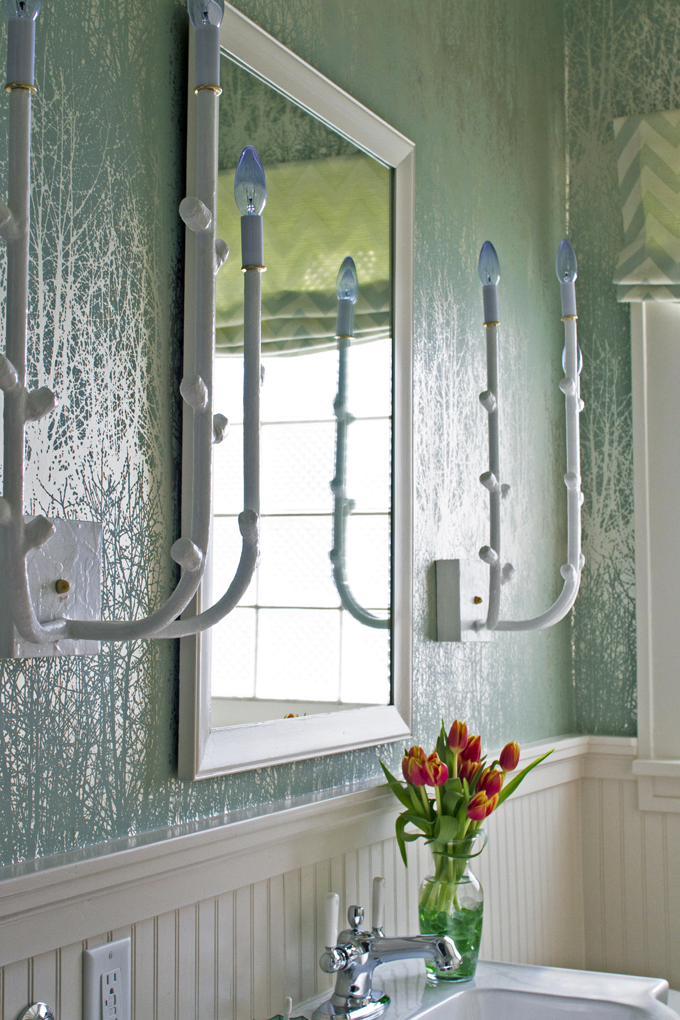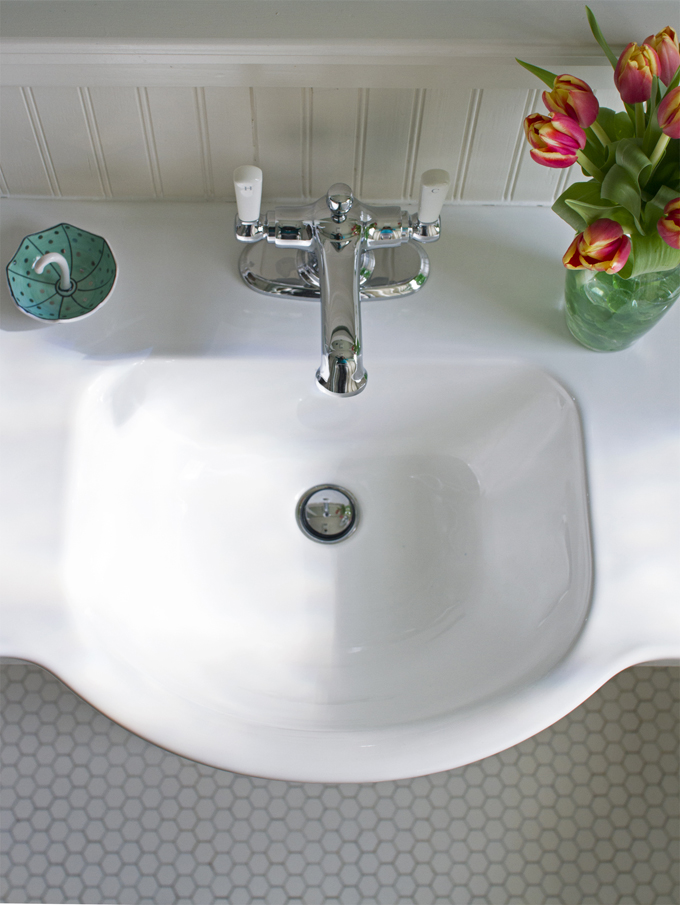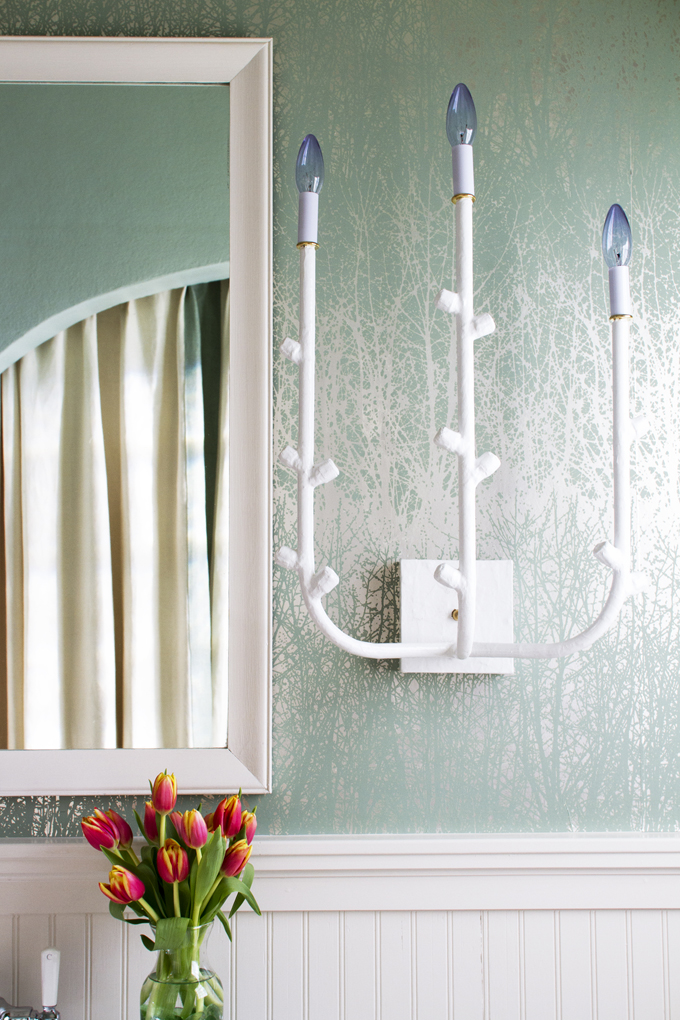 The neatest thing about this beautiful guest bedroom and bathroom designed by Kathryn J. LeMaster Art & Design is what the pictures don't tell you! The Arkansas-based designer successfully combined inherited pieces, the owner's pieces as well as new pieces to keep the nostalgia alive and bring this home into the 21st century! The bedroom (which used to be the homeowner's childhood bedroom) features mid-century furniture of her parents and a bedspread that belonged to her grandmother. Her grandmother's fox fur stole was also salvaged and transformed into a pillow. And the artwork over the bed? Kathryn framed two handkerchiefs with the homeowner's mother's initials embroidered on them! So in love with the wall color and drapes too! The rest of this home was featured in At Home in Arkansas…read the heartwarming story and see more pics here!
Sources
Guest Bed paint: Sherwin Williams, Rainwashed
Guest Bath wallpaper: Schumacher, Birches
Guest Bath paint: Sherwin Williams, Slow Green

Love turquoise? Visit my shopping blog Everything Turquoise…updated several times throughout the day! Check out Decor by Color for even more color-themed shopping!