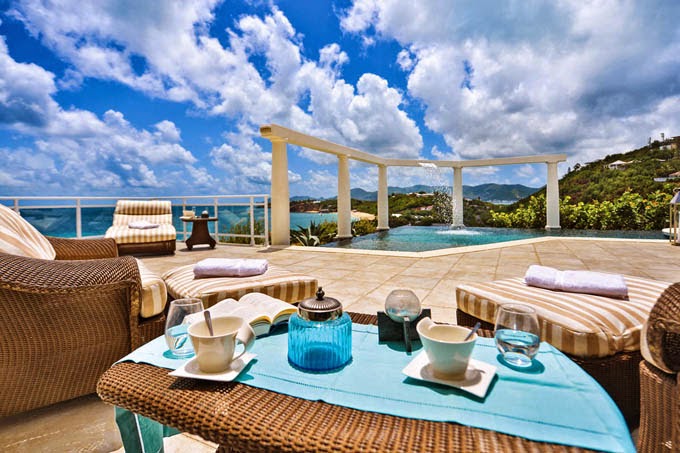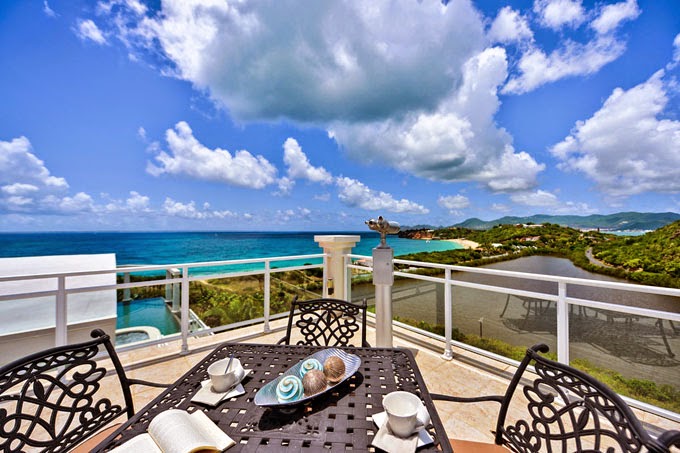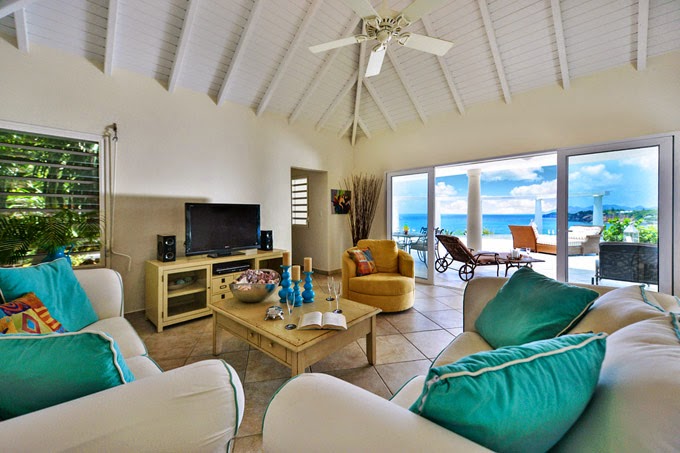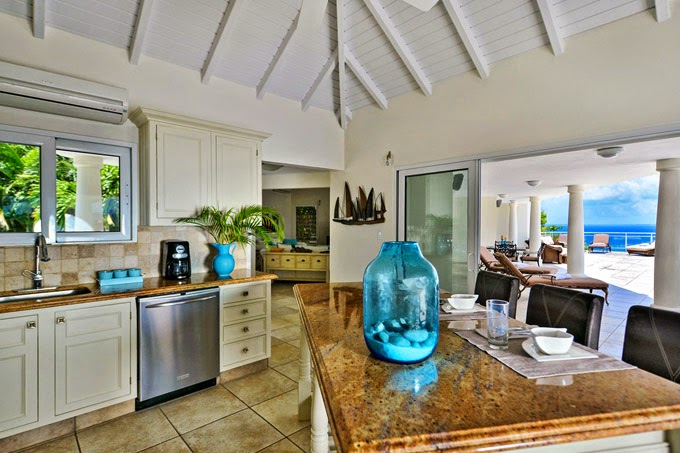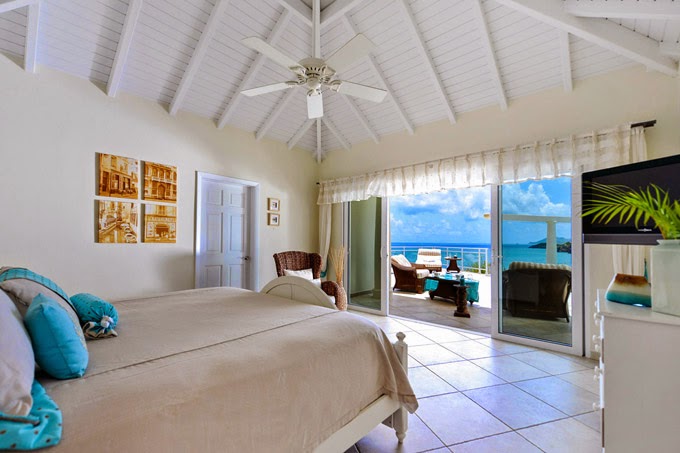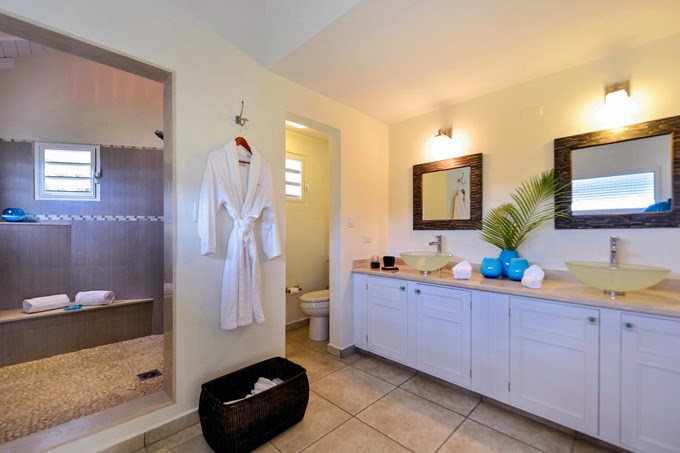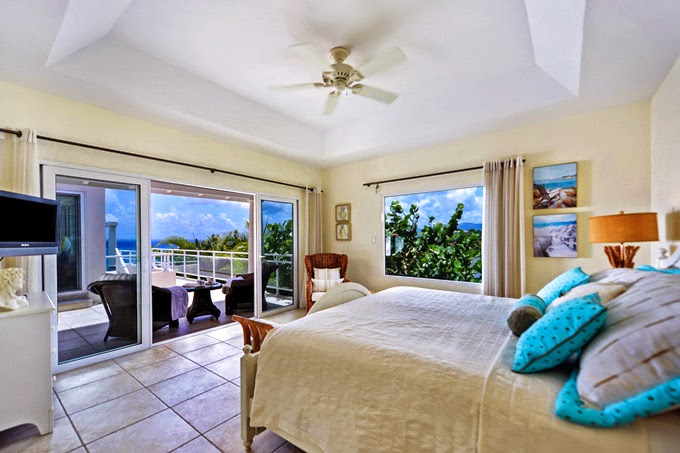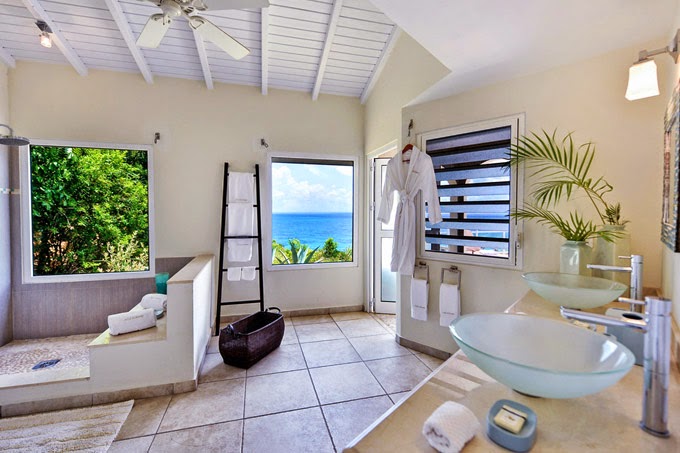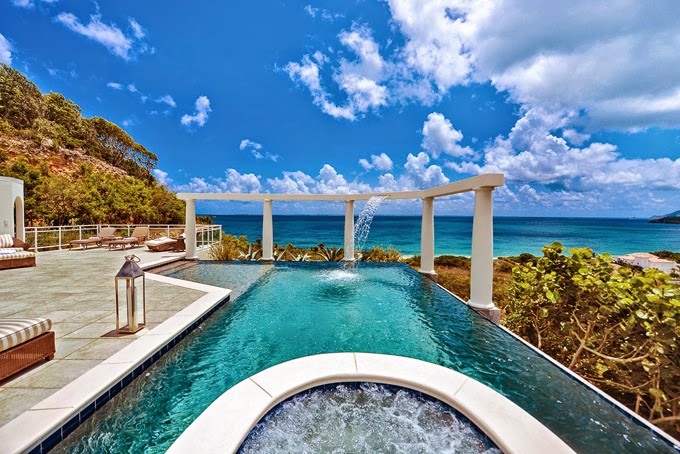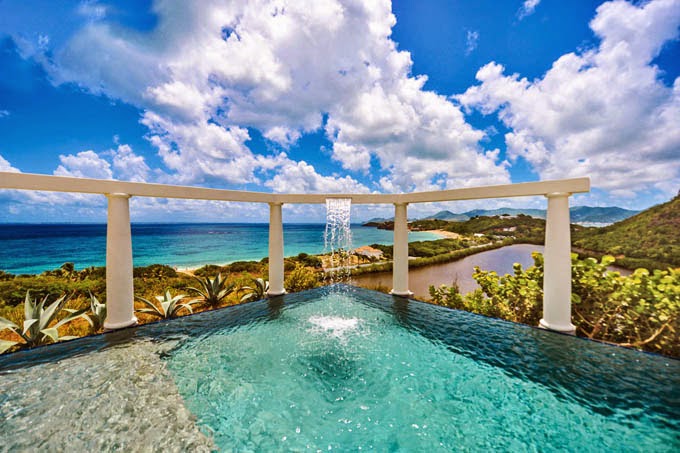 I'm always on board for a virtual getaway! Today's dream destination: St. Martin! Nid d'Amour (French for Love's Nest) is a contemporary-styled two bedroom villa located hillside on the Caribbean island. Aren't the views spectacular? I can't even imagine swimming in that pool looking out over the water! The inside is nothing to complain about either…love those pops of turquoise! And I'm sure the sea breezes coming in are heavenly! You can read all about the villa, see more pics and get rental info over here!
Some big Wesley news to report! The little guy just turned 11 months old and is now WALKING! He actually took his first real steps while we were in Washington and has continued to impress us since with his new skills! So exciting!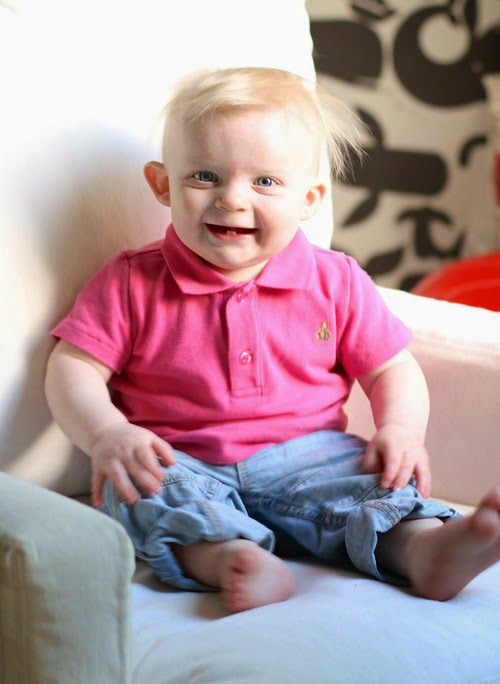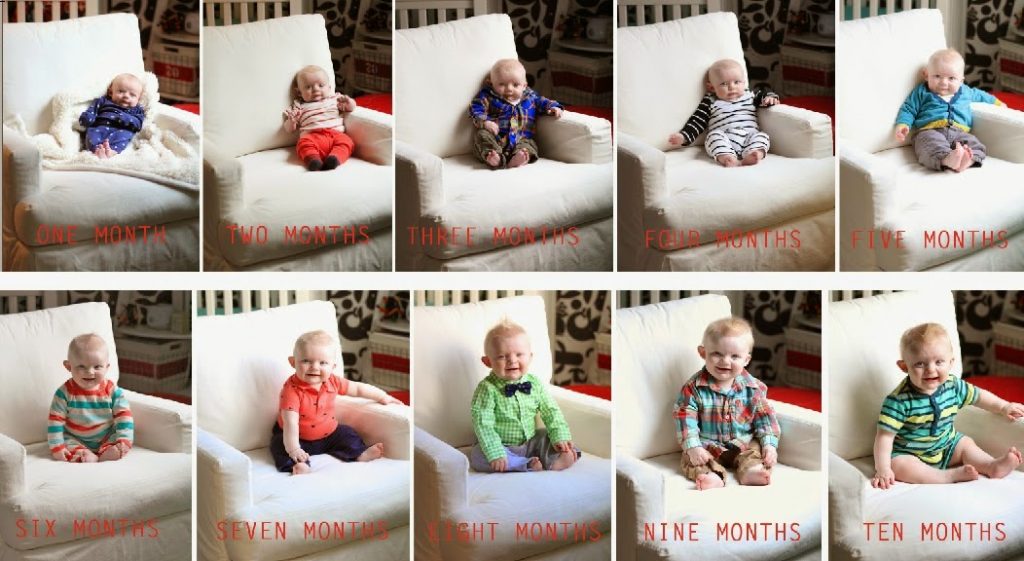 (click to enlarge)
Love turquoise? Visit my shopping blog Everything Turquoise…updated several times throughout the day! Check out Decor by Color for even more color-themed shopping!