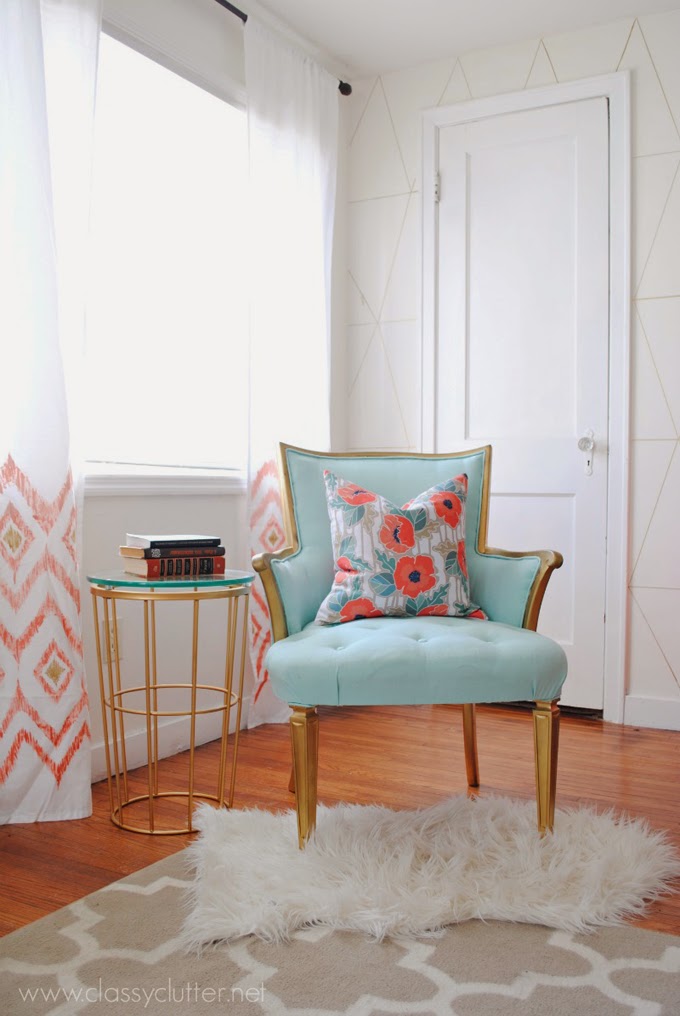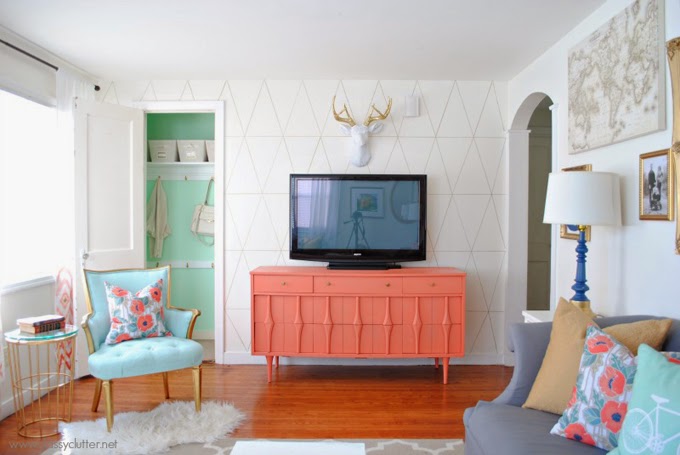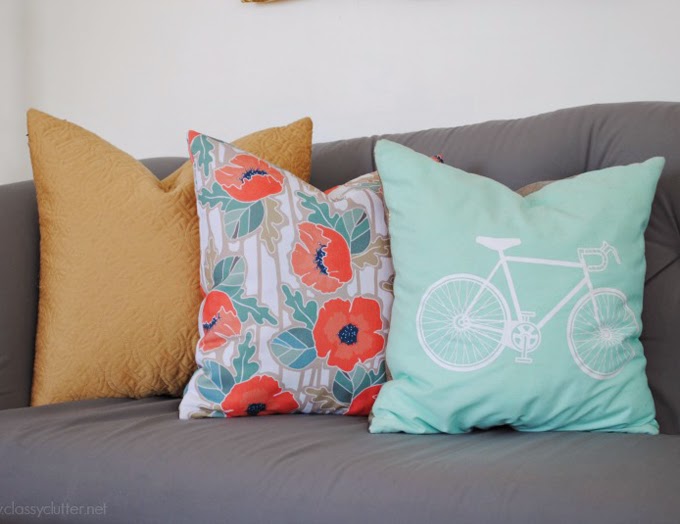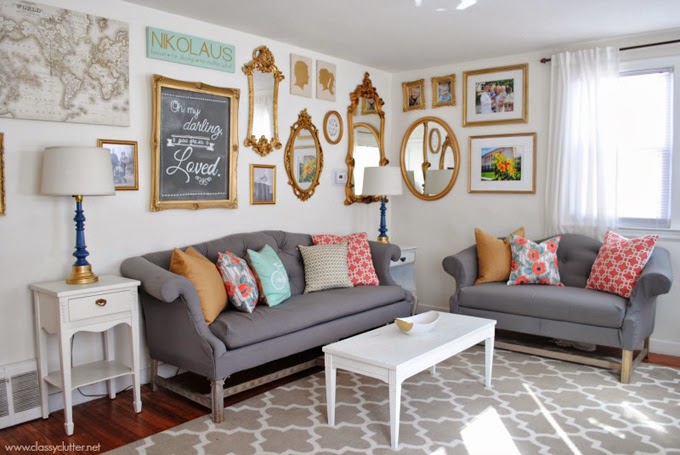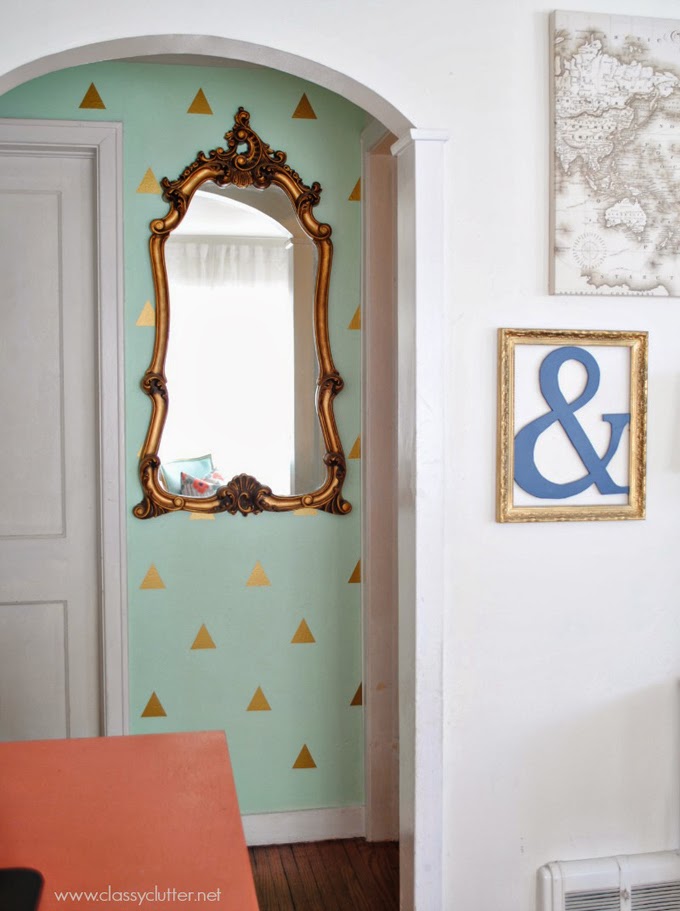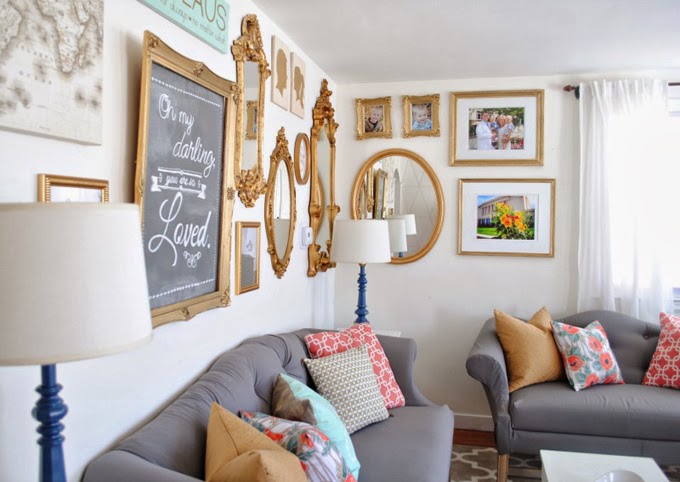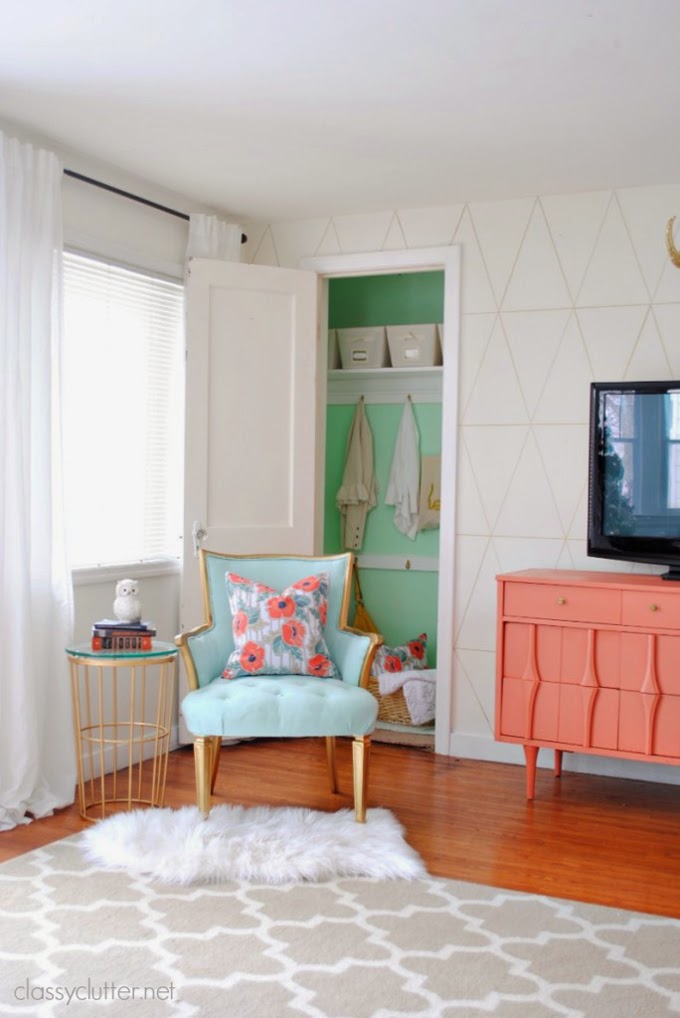 I am so not a DIYer, so I'm especially impressed by Mallory and Savannah and their uber creative blog Classy Clutter! Mallory recently finished making over her living room (again!) and I'm loving what she did! The best part?? Get this….Mallory painted the walls, refinished the floors, made the curtains and many of the accessories, AND reupholstered all of the furniture–including the sofas, herself! *Mind blown* See more pics of the space, get all the details and check out tutorials on the projects right over here!
This was so not planned, but Wesley turned 7 months old last week and his shirt for the day happens to perfectly match this room! How could I not share?!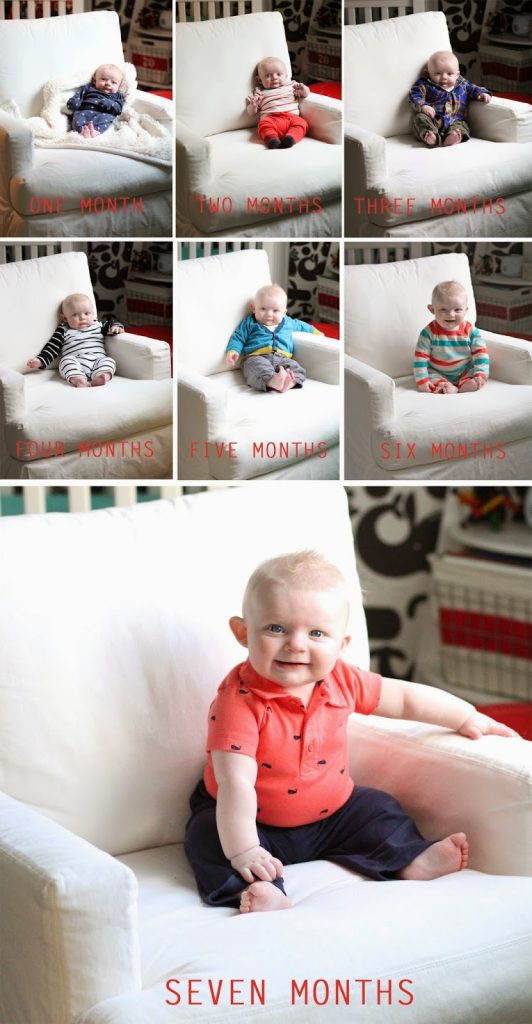 (click to enlarge)
He's getting so big!! Happy weekend everyone! 🙂
Love turquoise? Visit my shopping blog Everything Turquoise…updated several times throughout the day! Check out Decor by Color for even more color-themed shopping!