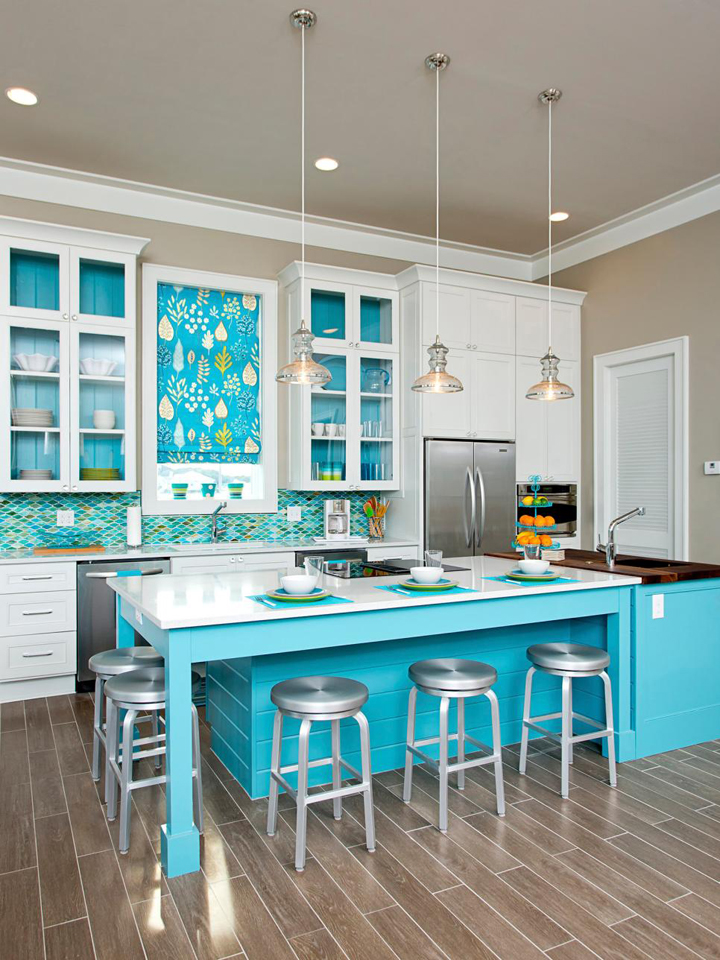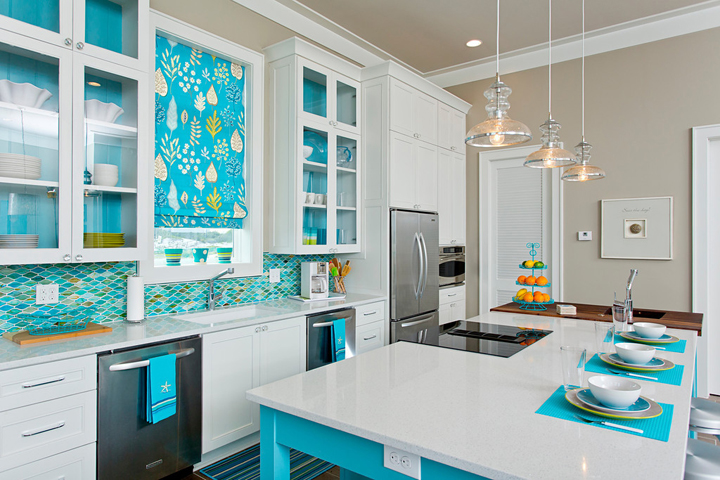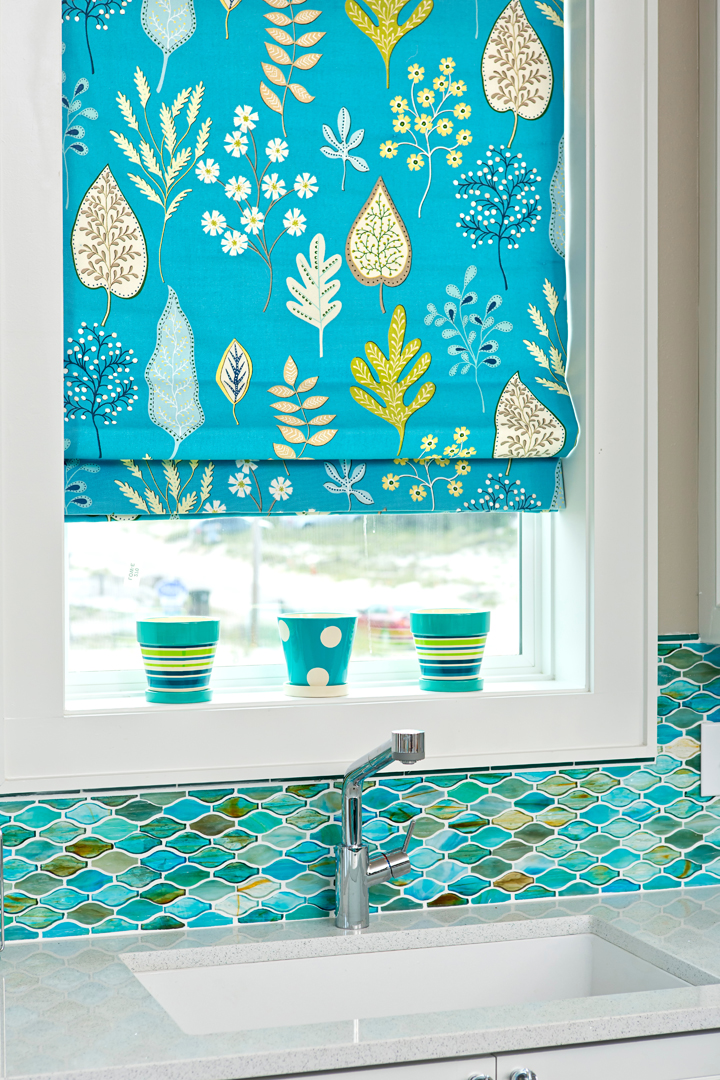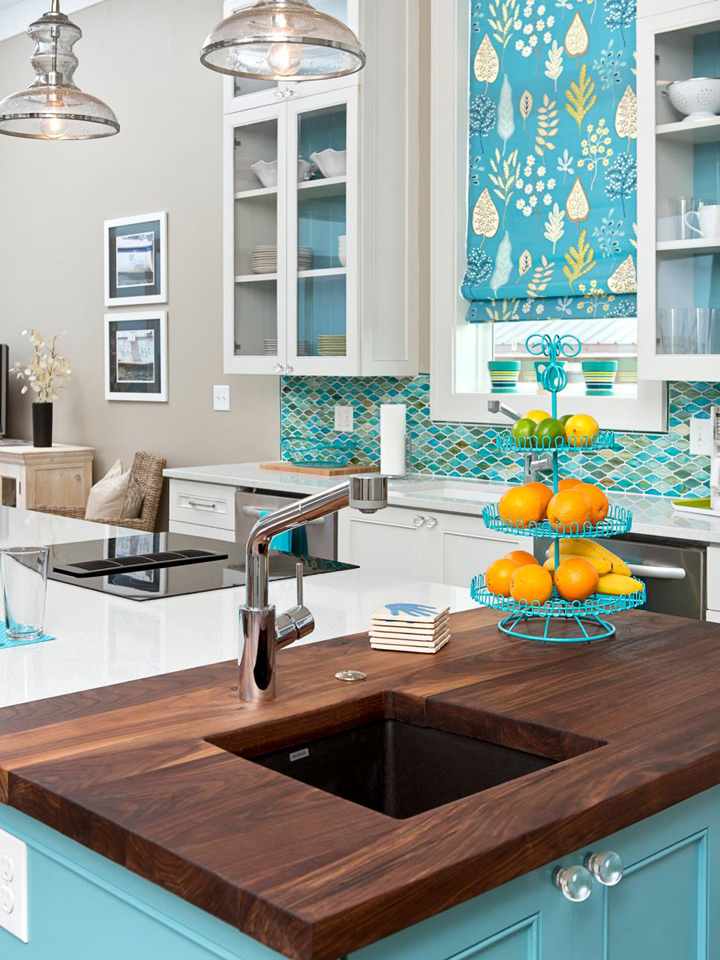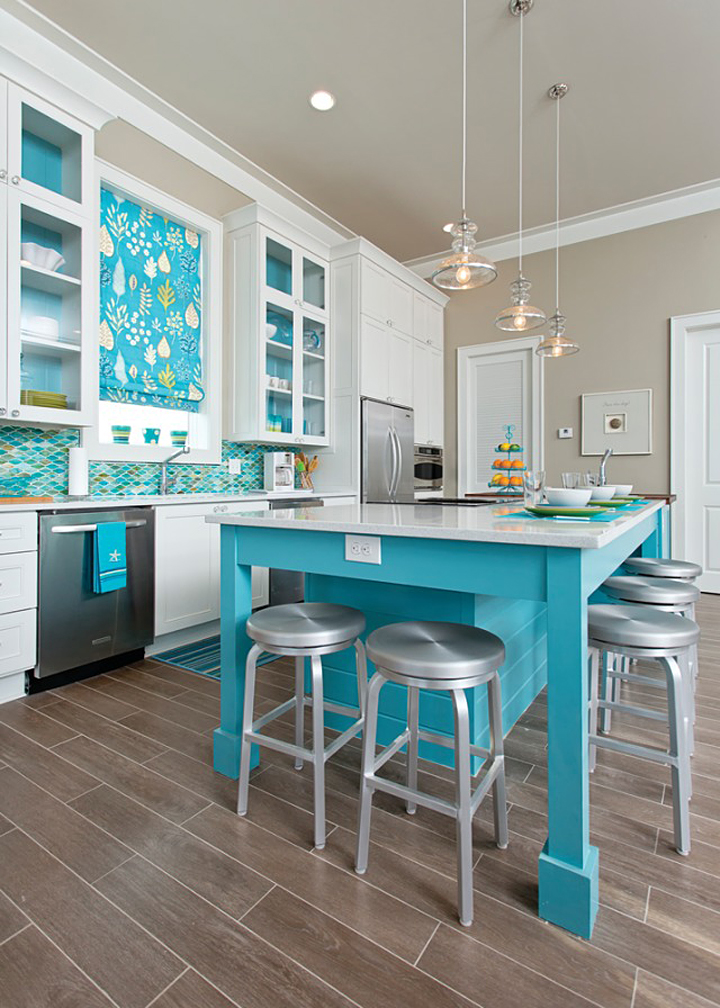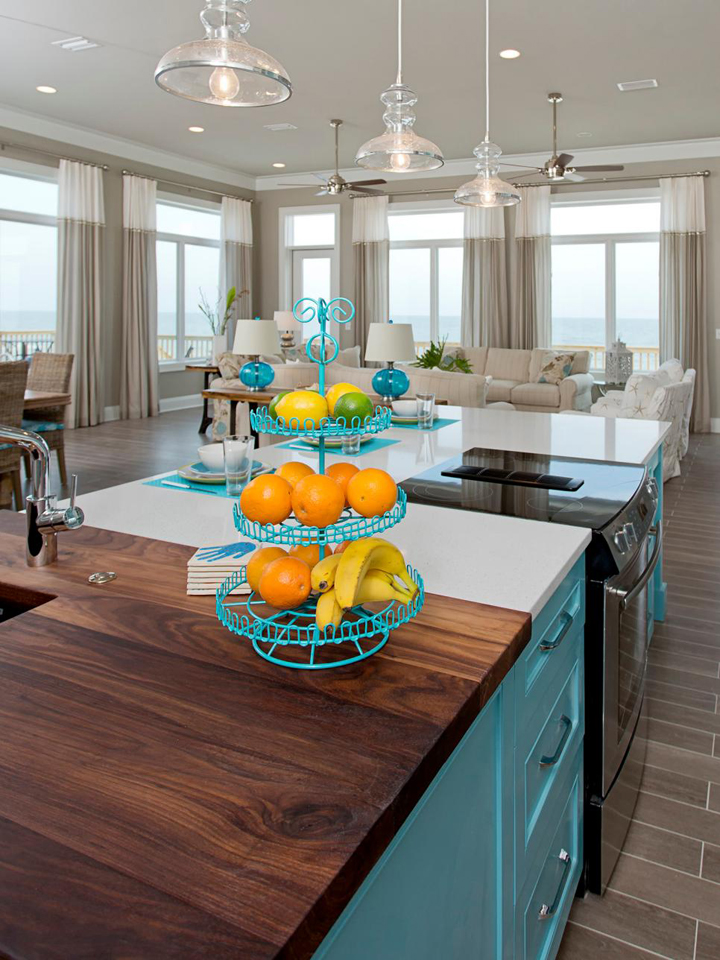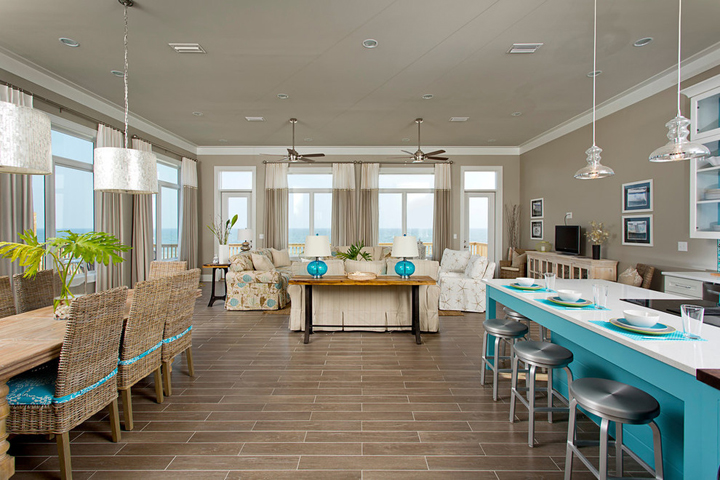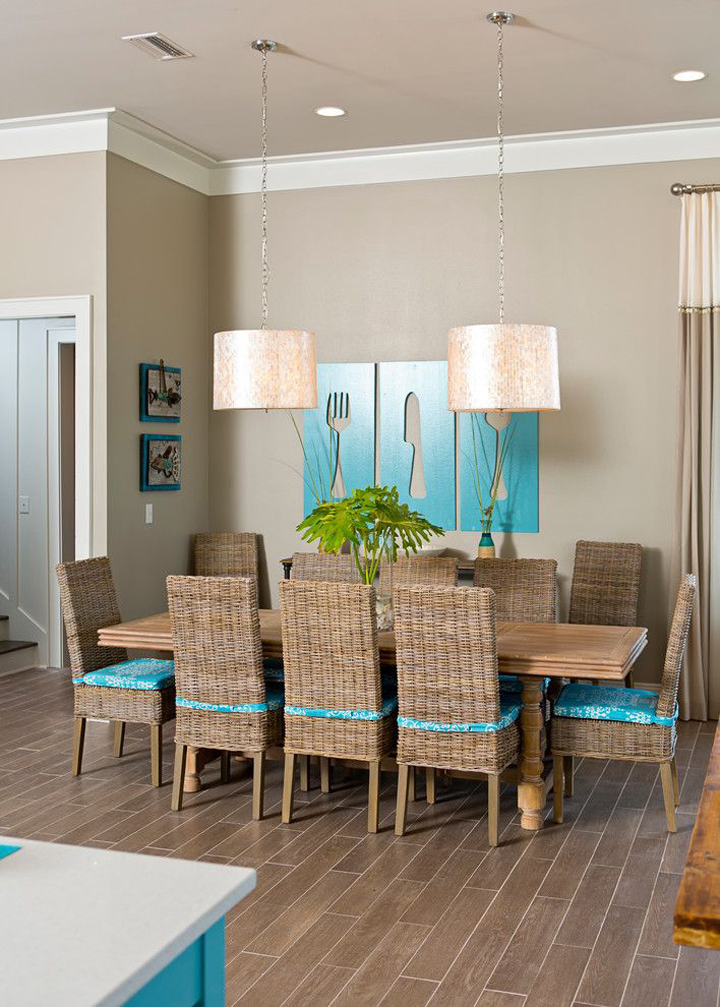 First things first, thank you all from the bottom of my heart for the kind comments and emails about our little one on the way!! Your excitement and well-wishes kept pouring in all weekend and Chris and I were truly touched by each one! I feel truly blessed to have so many friends and such great support out there! 🙂
But back to the turquoise! This gem designed by Cheryl Clendenon of In Detail Interiors and photographed by Greg Riegler makes a splash in an Alabama rental home located right on the beach…the perfect place for a super fun kitchen! I cannot stop staring at that fab-u-lous backsplash. No doubt it's one my favorites to date! The blue-green colors and wavy pattern…LOVE it! I also love how the designer kept the rest of the space fairly neutral, it really balances out the colorful kitchen. Learn more about the space and even vote for it for the NKBA's People's Pick 2013 here!

Love turquoise? Visit my shopping blog Everything Turquoise…updated several times throughout the day! Check out Decor by Color for even more color-themed shopping!