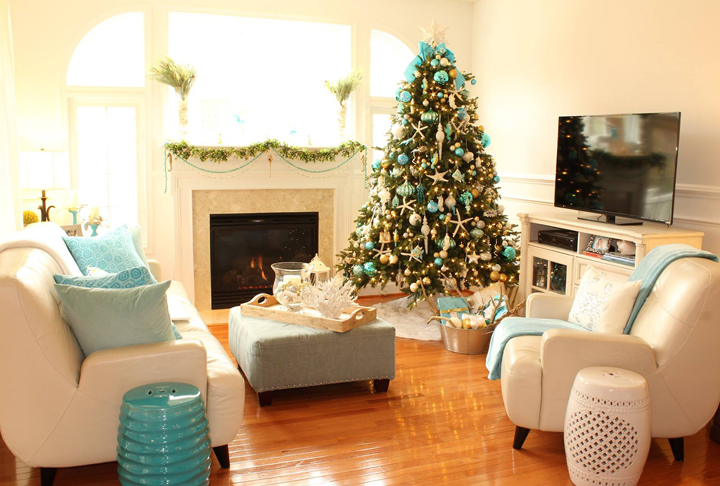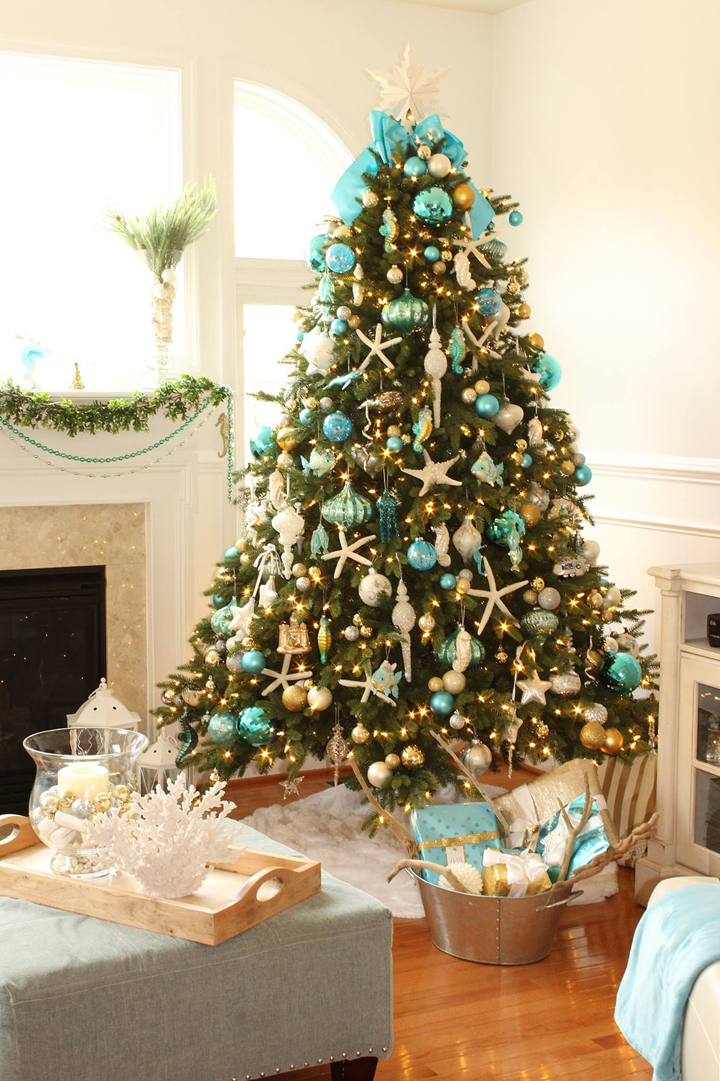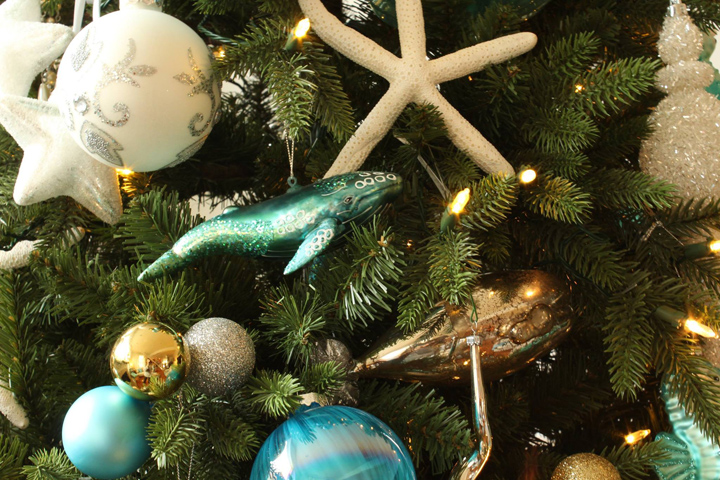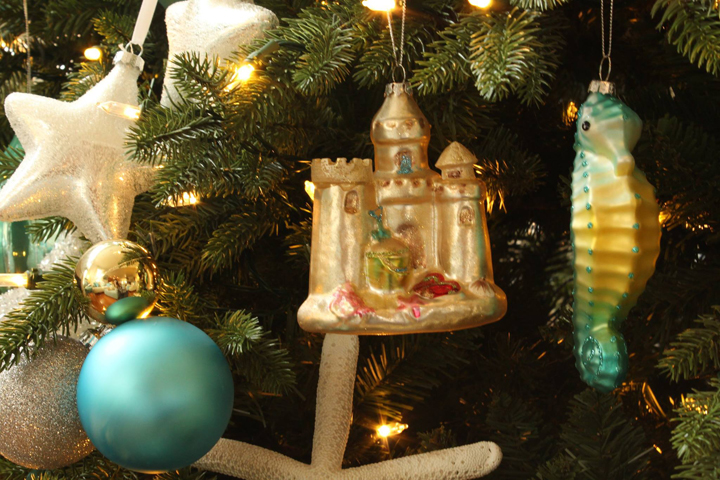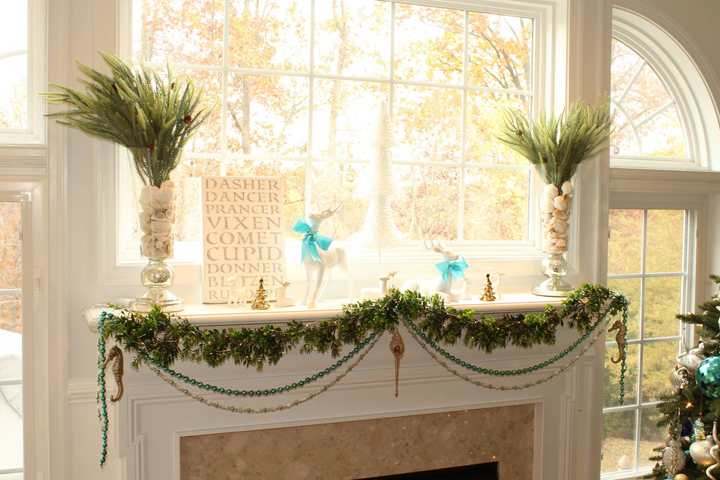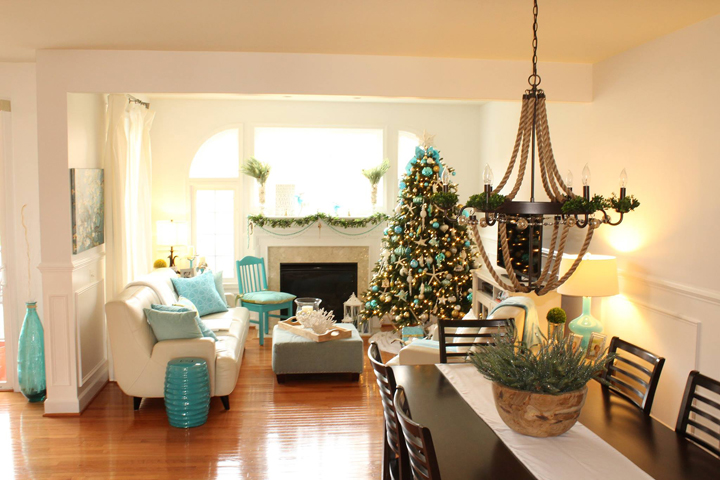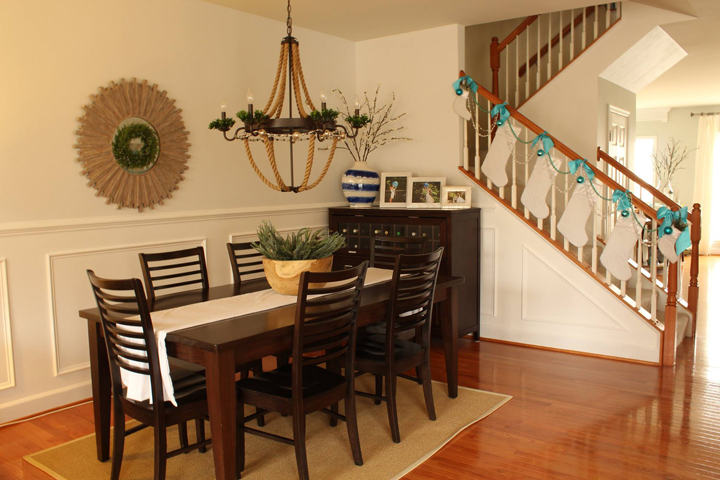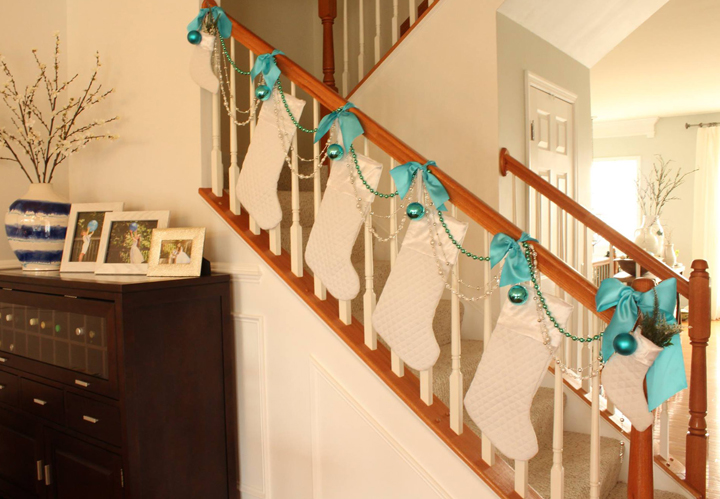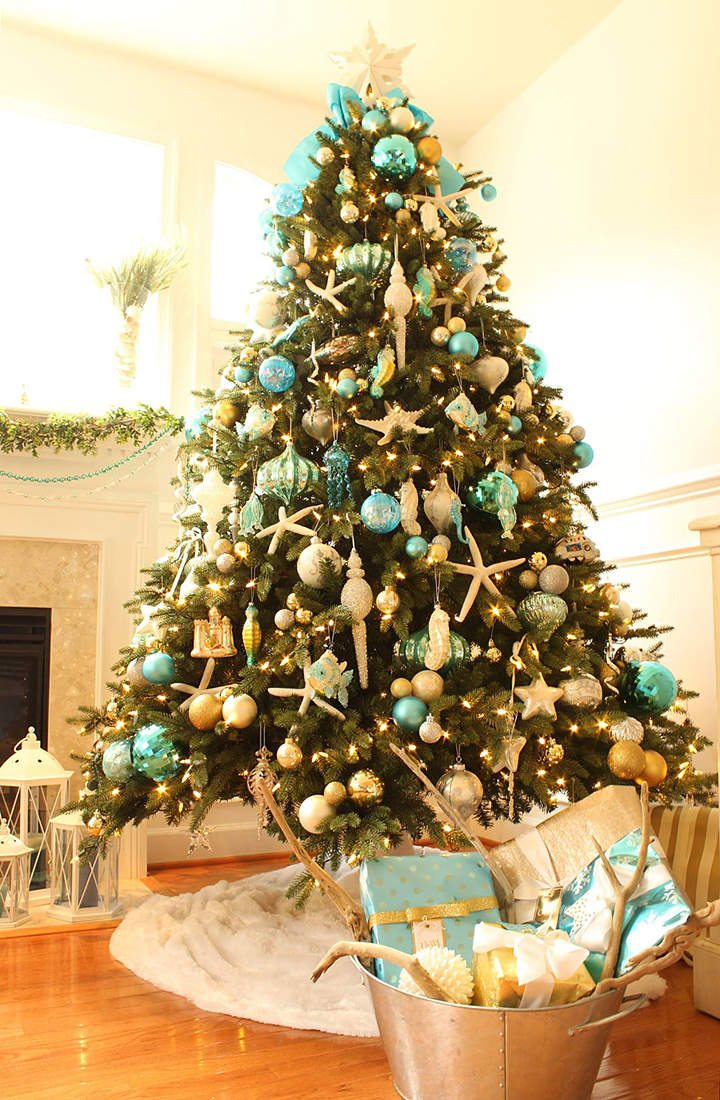 I can't believe Christmas is just right around the corner! Our home is ready but it's definitely not as beautiful as this one sent to me by my turquoise-loving reader Ana Restello. I knew you guys would love it as much as I do! I absolutely adore her tree…the ornaments are gorgeous! Moreover, I loved with Ana had to say about her memories of the beach and how she incorporates them into her home:
I'm originally from Brazil but made America my home. I'm married to a Marine (now retired ), have 2 sweet children, and live in Virginia. I always loved the color turquoise and all sorts of blues and aquas. The beach has a big piece of my hearth. The best memories from my childhood are from the beach in, south Brazil, when my family spent many many summers in the water and being with friends.  As a Marine family we had the opportunity to live in the beautiful Monterrey in California. I love Monterrey and had a great time there having picnics on the beach with family and friends. Now as a parent I'm trying to pass the same experience to my kids. We spend the summer camping, at the beach,  in our travel trailer. When we are there I love to search from treasures like sea shells, corals and drift wood. I like to decorate my house with all my finds. My house has all sorts of blue colors and is always changing.
Thanks for sharing, Ana!

Love turquoise? Visit my shopping blog Everything Turquoise…updated several times throughout the day! Check out Decor by Color for even more color-themed shopping!