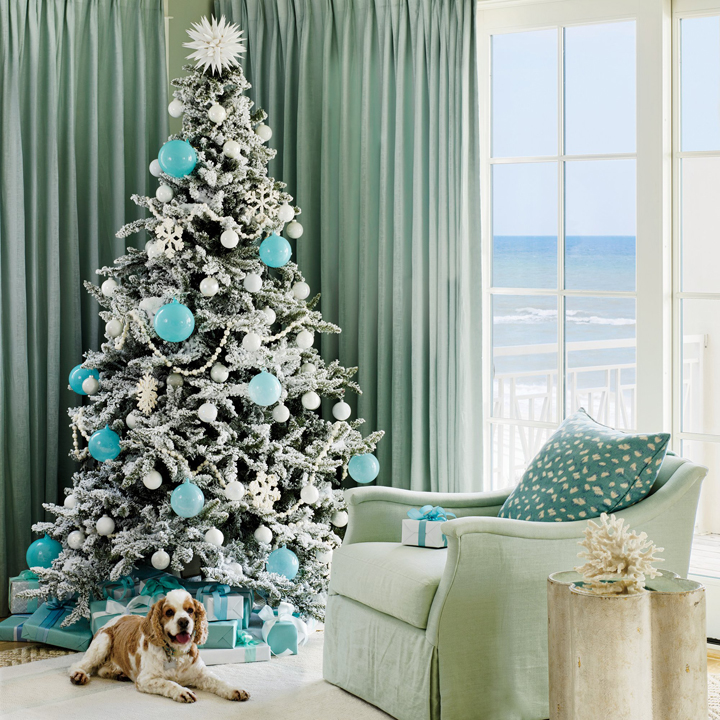 I saved my very favorite turquoise tree of the year for last! Many of you have probably already drooled over this amazing 30A home that was featured in the Dec/Jan issue of Coastal Living. Photographed by Annie Schlechter (with styling by Lindsey Ellis Beatty), the Inlet Beach, Florida home belongs to Elizabeth Mazyck who worked with Erika Powell of Urban Grace Interiors on the beachy-chic design. (I follow Elizabeth on Instagram and it was fun seeing behind-the-scenes action of the photos hoot!) You guys have to see the rest of the spread….her beach home is a total dream and filled with so much turquoise! Go here!
And with that, I'm signing off! This is the first year Wesley really understands Christmas and I'm so excited for all of our festivities this weekend. And of course, having Mirabel here makes it all the more special! I wish you all a very Merry Christmas!!
xx -Erin

Love turquoise? Visit my shopping blog Everything Turquoise…updated several times throughout the day! Check out Decor by Color for even more color-themed shopping!