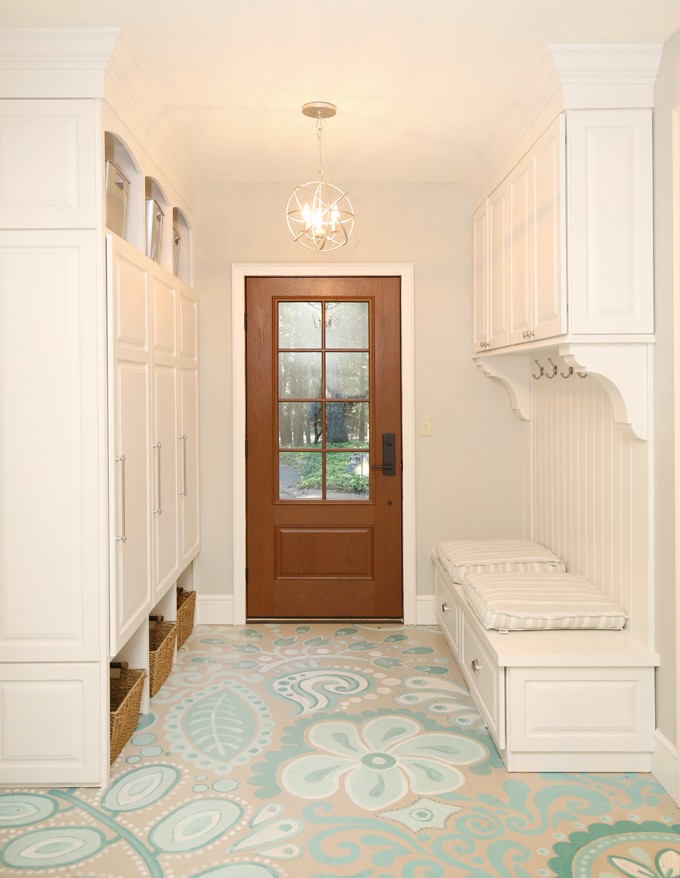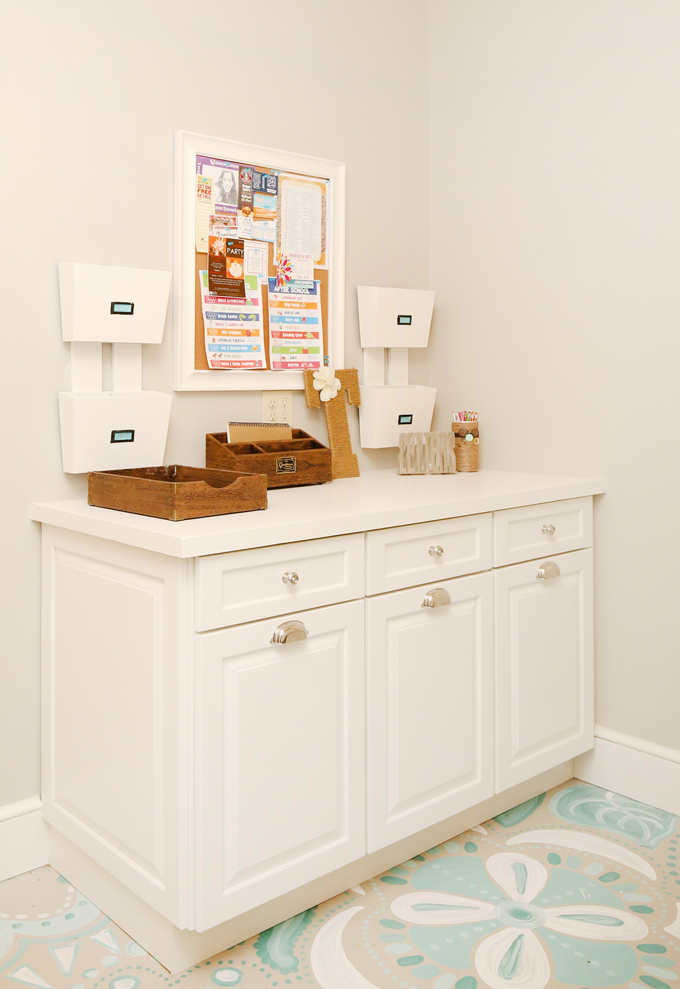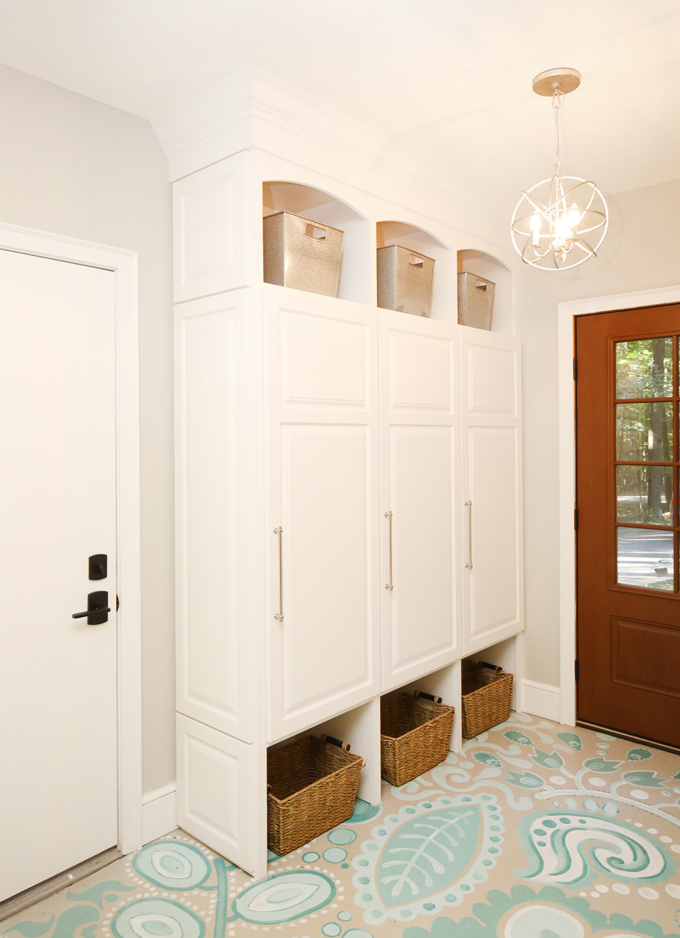 When Kristin of Postbox Designs decided it was time to give her family's unfinished breezeway mudroom a makeover, she decided to save a ton of money by keeping the existing concrete floor. I cannot tell you how much I LOVE what she ended up with! Using turquoise porch paint, she hand painted the whimsical floral pattern, then added four layers of clear epoxy coat. It took about 20 hours to do, but was so worth the effort! It's been a year now, and Kristin reports that it's held up beautifully. I'm so inspired! The storage lockers, bench and command center (with recycling center!) are fantastic too! Read all about the makeover, see more pics by Jacob Harr and learn Kristin's helpful tips here! And if you're looking for design help straight to your mailbox, check out Postbox Designs too!
Have a great weekend everyone!!

Love turquoise? Visit my shopping blog Everything Turquoise…updated several times throughout the day! Check out Decor by Color for even more color-themed shopping!