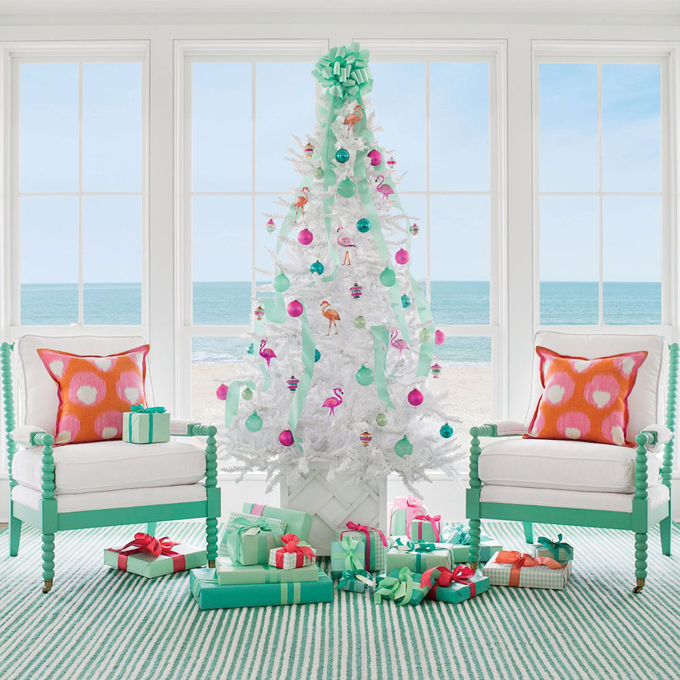 You've probably all drooled over this image, but I can't help but share it here! The bright and beachy scene was captured by photographer Max Kim-Bee and made the cover of the recent holiday issue of Coastal Living. The retro-inspired palette of sea foam, pinks, and corals is so fun, and I love how the ornaments pop on the flocked tree. The flamingos are too cute! My favorite though?! Those gorgeous CR Laine spool chairs!! Read more about this space and see more sea-inspired Christmas trees over here!
And with that, I'm signing off to enjoy the holiday with my family! I hope yours is filled with lots of love and joy! Merry Christmas everyone!!!
Love turquoise? Visit my shopping blog Everything Turquoise…updated several times throughout the day! Check out Decor by Color for even more color-themed shopping!