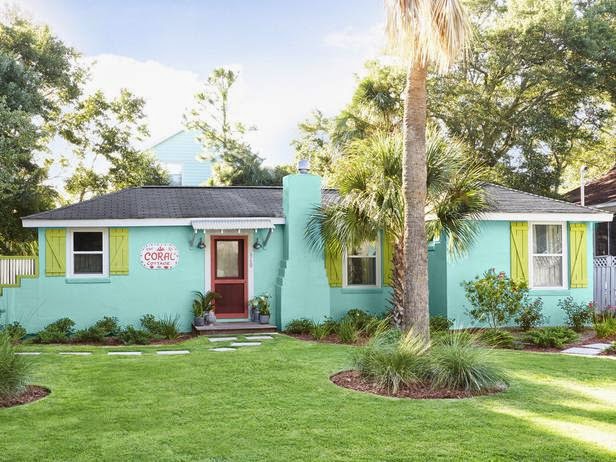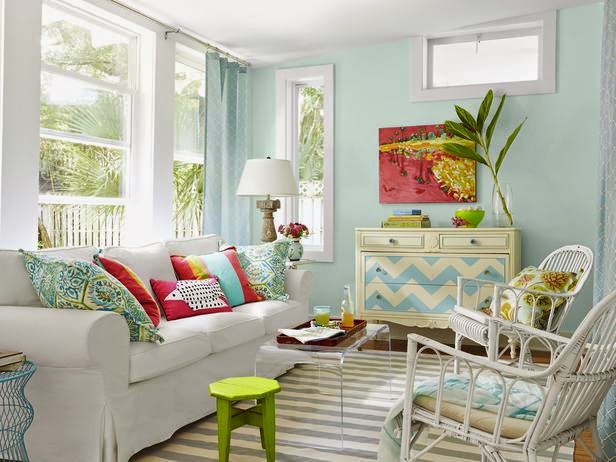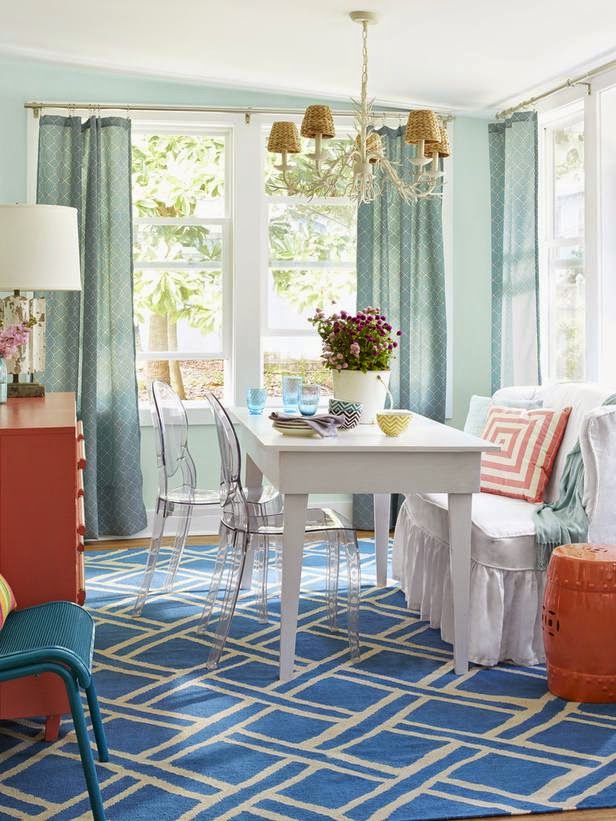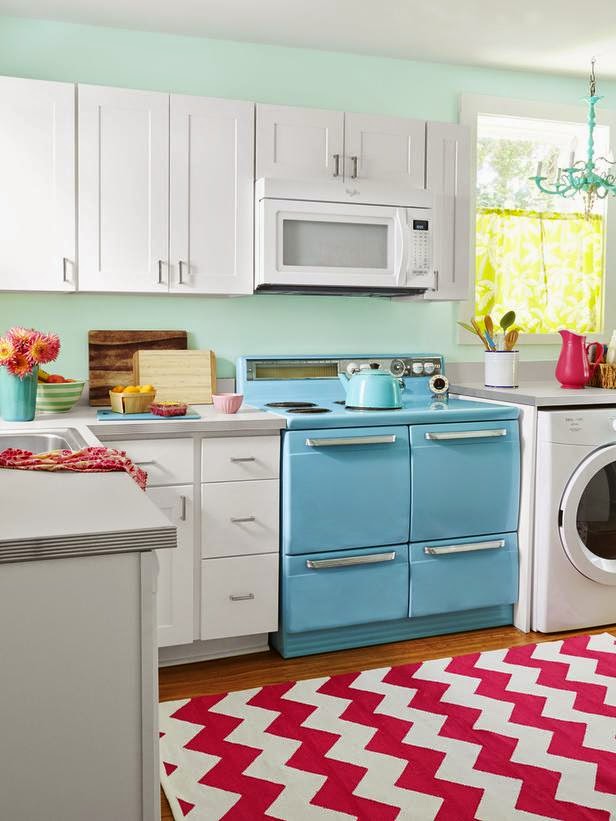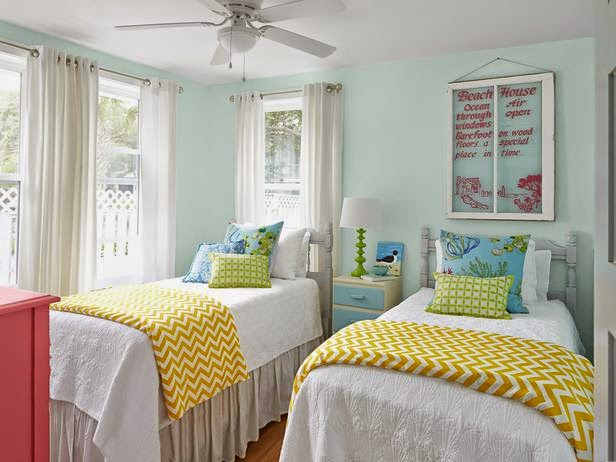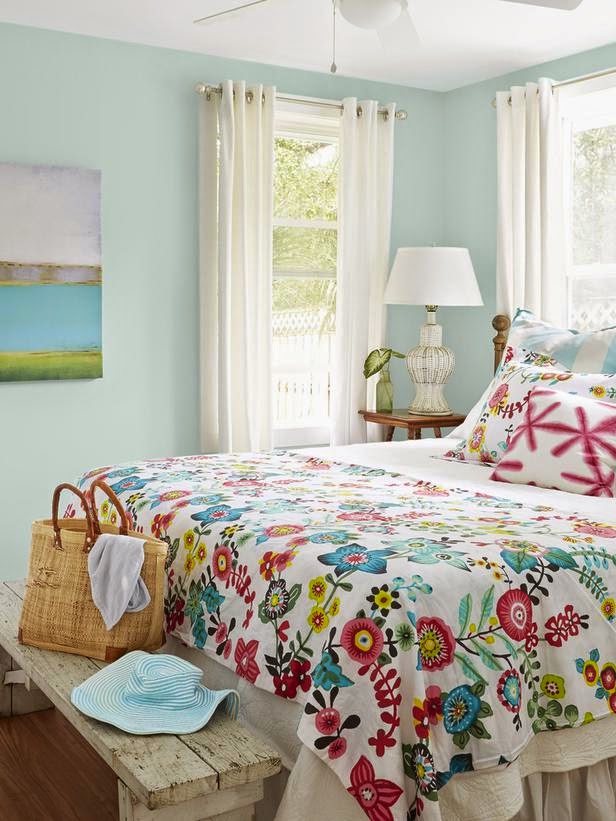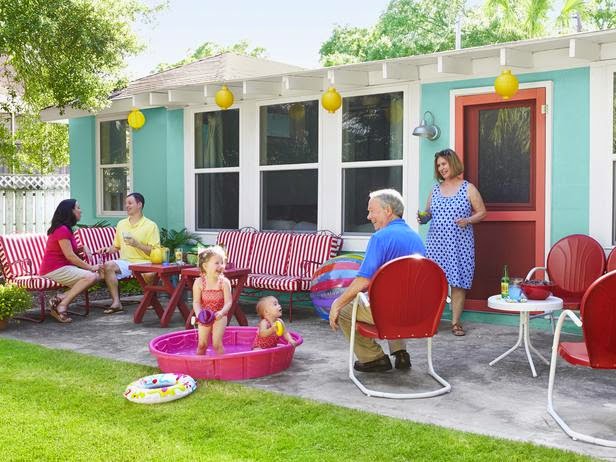 I'm so excited…tomorrow we are flying into Savannah and heading to Tybee Island where we'll be staying at a beach house all next week! It's going to be a big family affair (cousins for Wesley to play with!) AND we're staying at a home recently renovated by none other than Jane Coslick, so you know it's going to be fabulous! I mean, just look at this house above…isn't it the cutest thing ever?! Coral Cottage is another one of Jane's transformations, photographed by Kim Cornelison and styled by Elizabeth Beeler for a feature in HGTV magazine! Don't you love the 1950s Westinghouse electric range?! It was original to the house–they just had an auto detailer spray paint it blue! The creative cottage owner Vicky has a blog where you can see more of this and their other cottage restoration projects, and of course visit Jane's blog for more too! And like many of my favorite Tybee cottages, this one is available for rent…more info on that here!
Paint Info
Buoyant Blue by Sherwin-Williams
I'll have guest bloggers on next week with some great turquoise spaces for y'all (practicing my southern lingo), but if you want to see what I'm up to on Tybee, be sure to follow me on Instagram!
Before I sign off, I wanted to share with you Wesley's monthly chair photo! I still cannot believe he is ONE!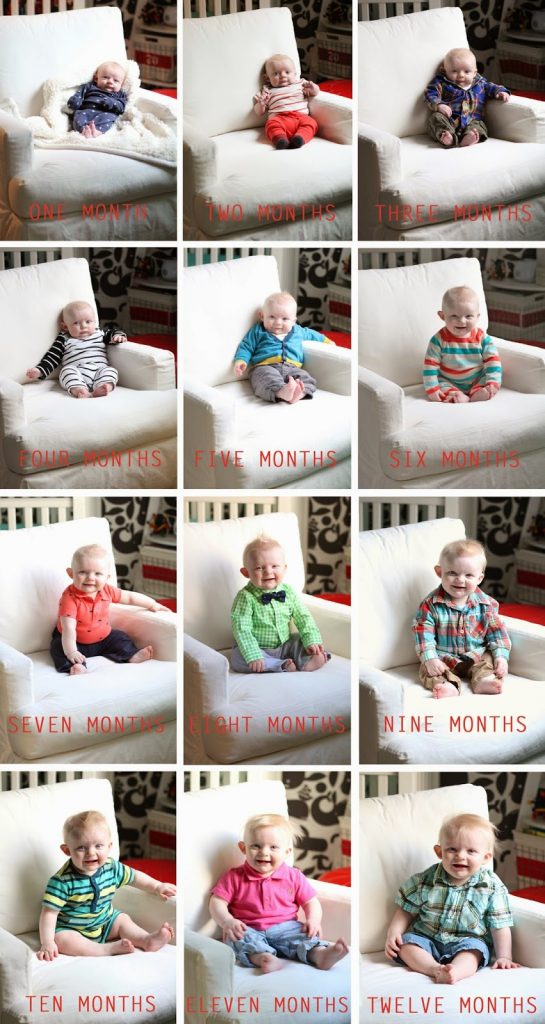 (Click to enlarge)
Have a great weekend enjoying this last bit of summer!! 🙂
Love turquoise? Visit my shopping blog Everything Turquoise…updated several times throughout the day! Check out Decor by Color for even more color-themed shopping!