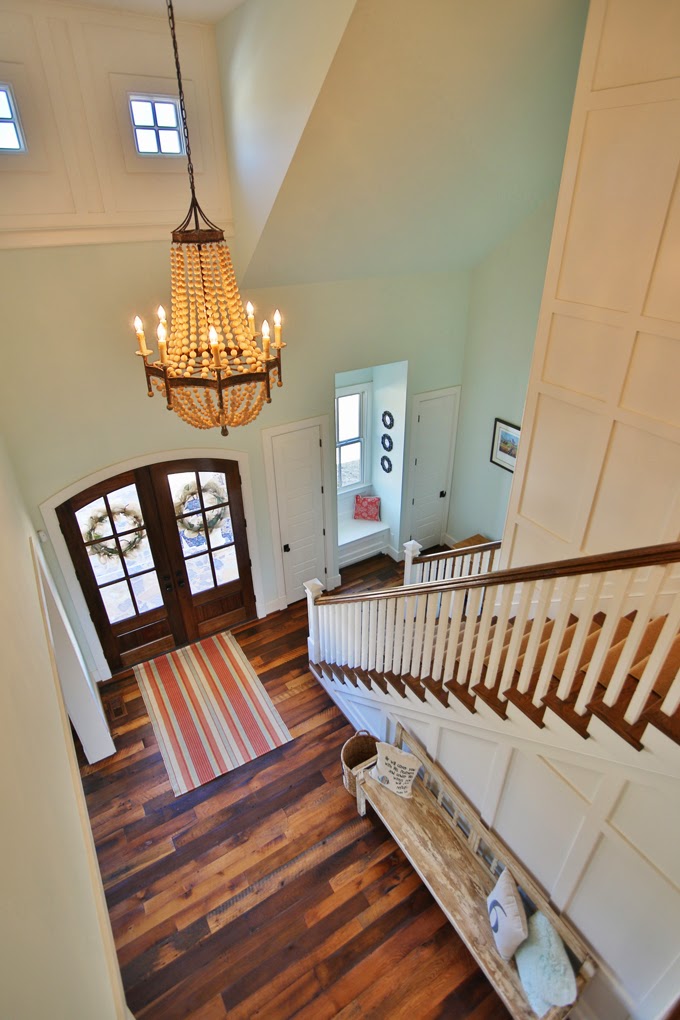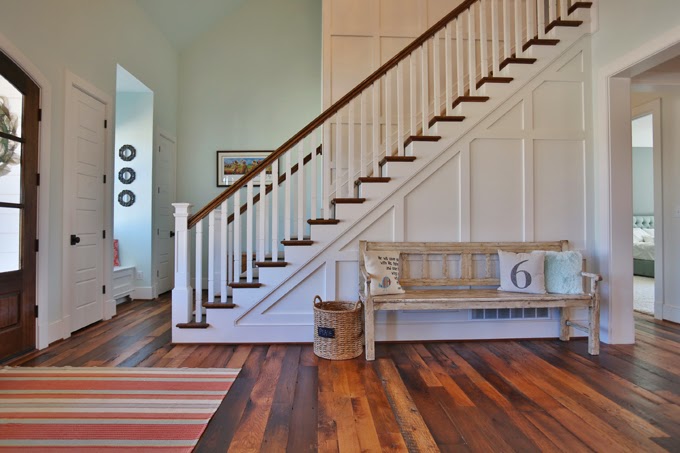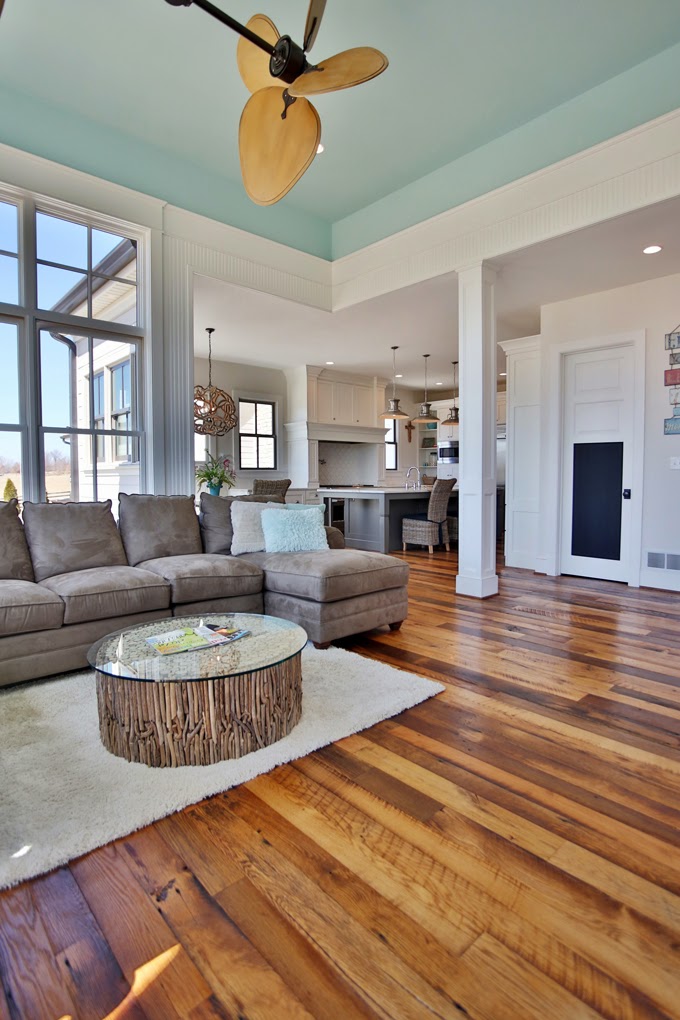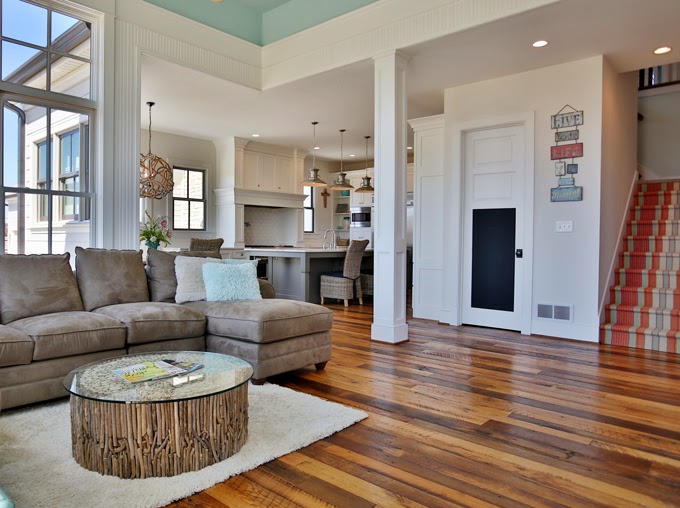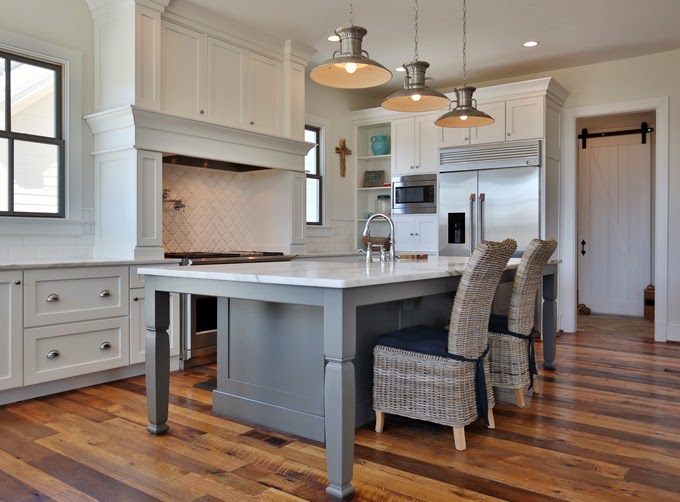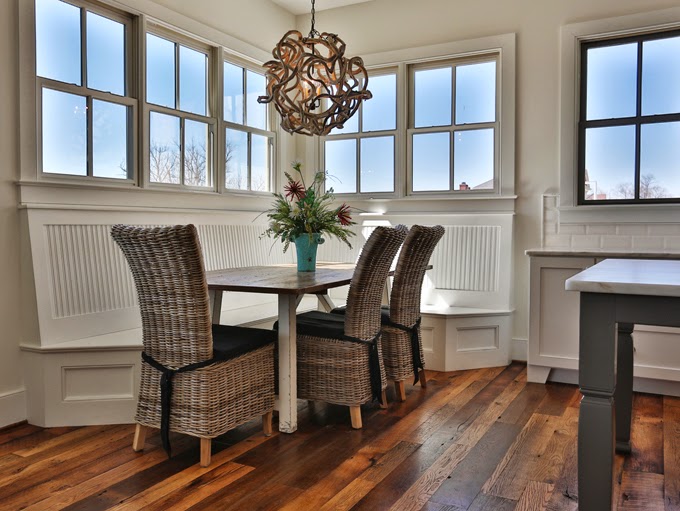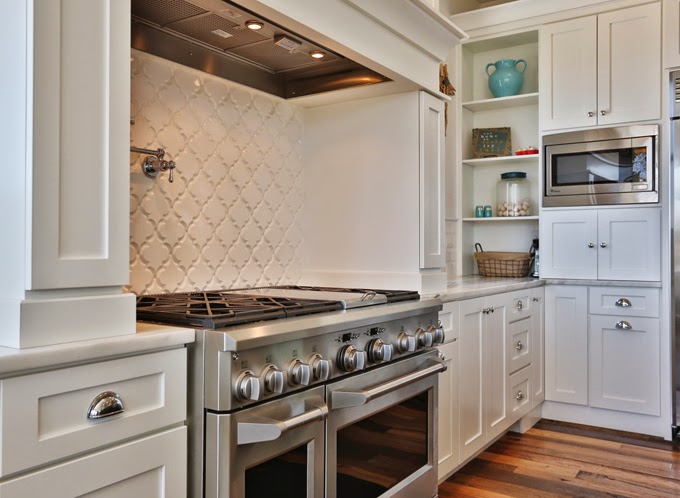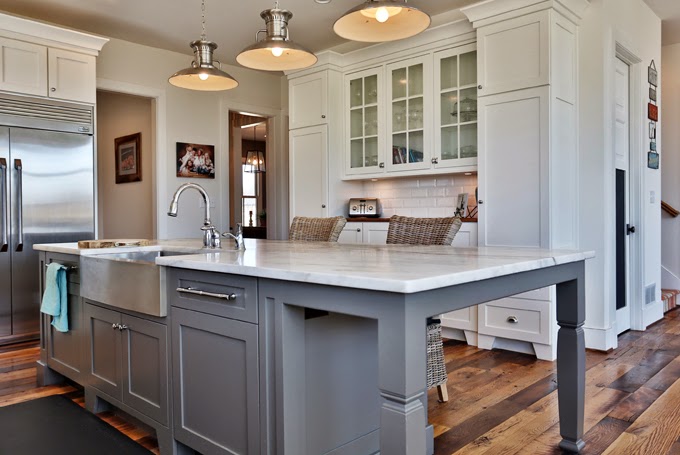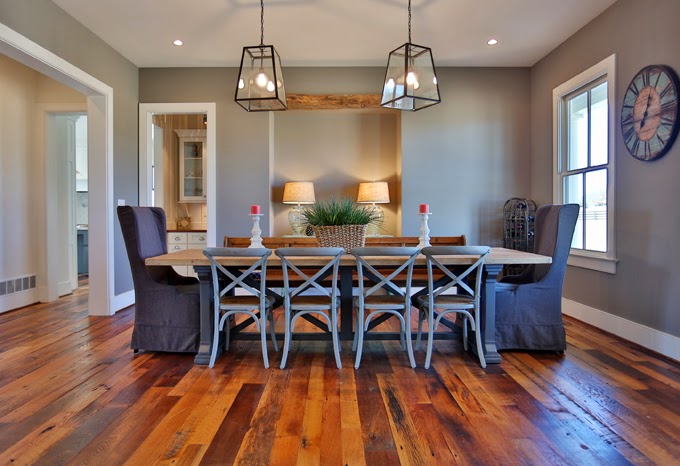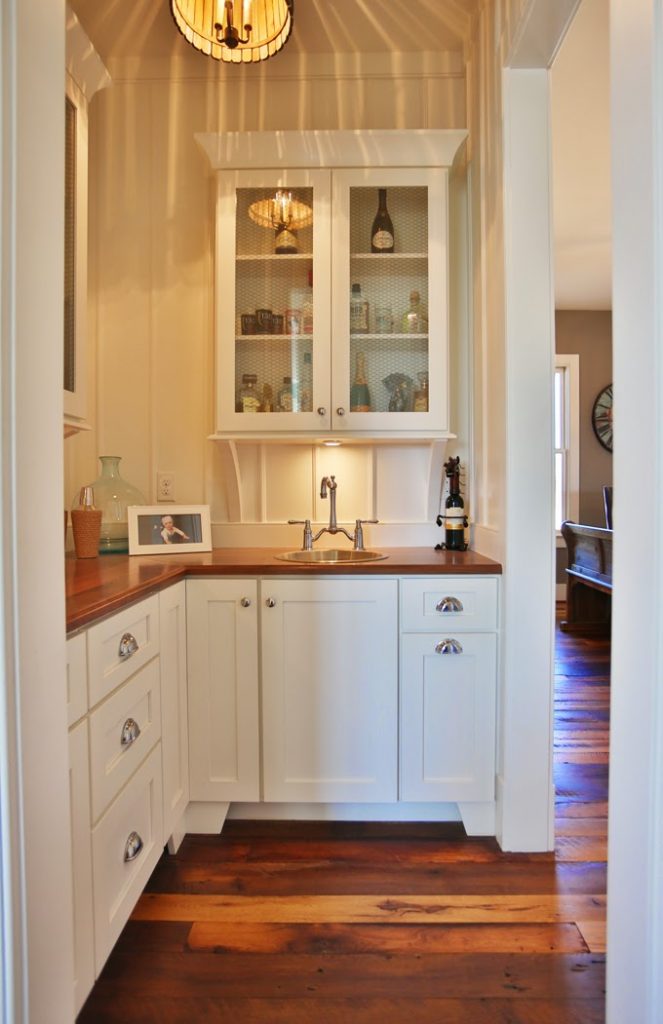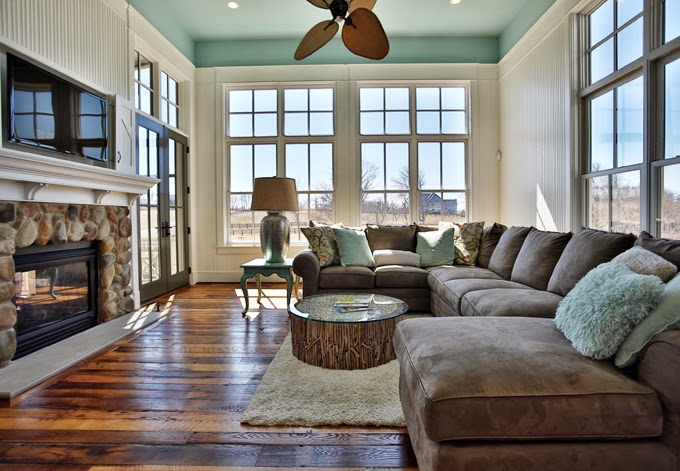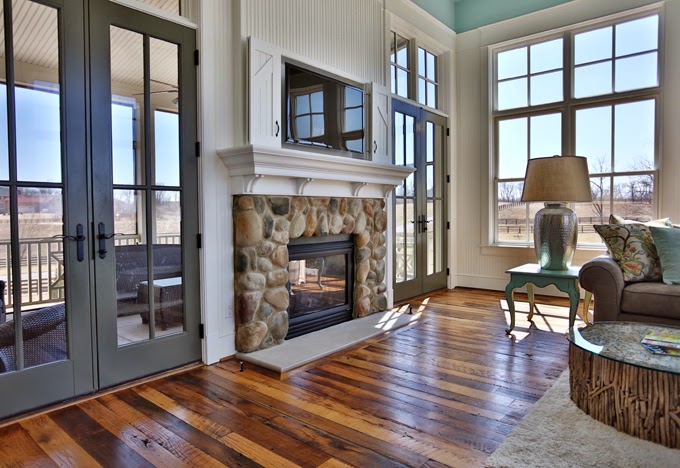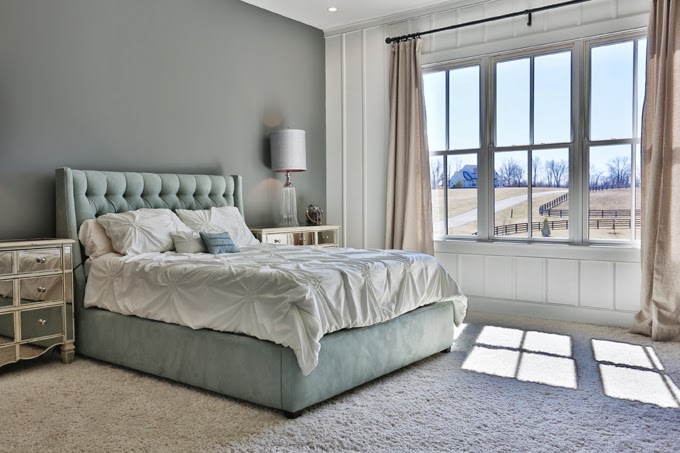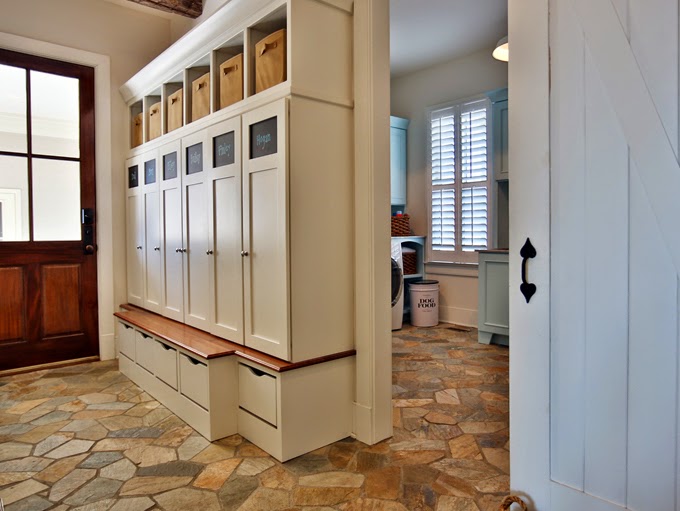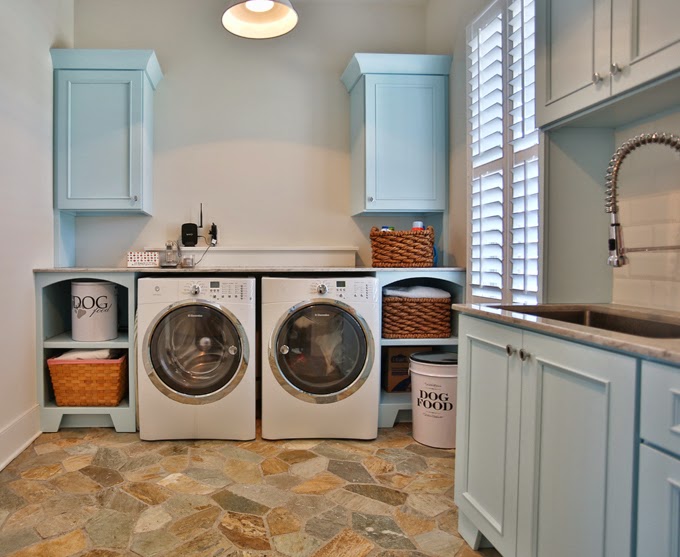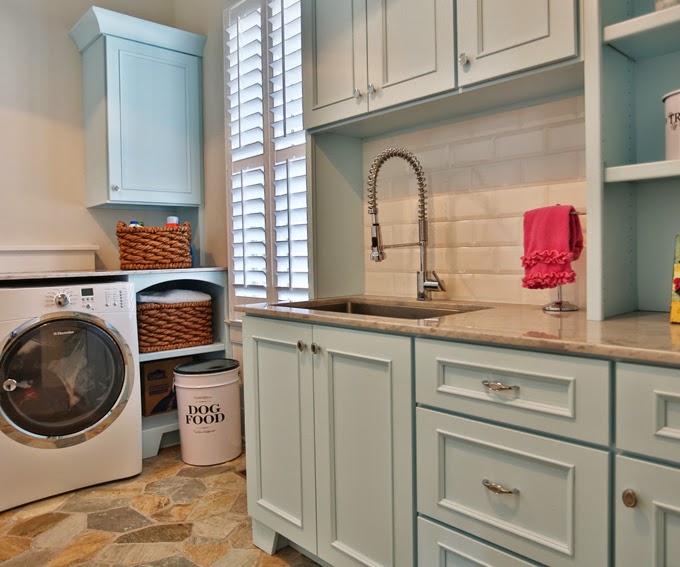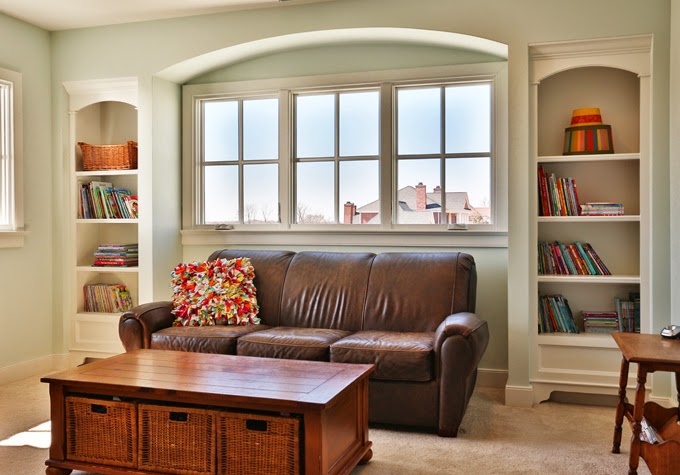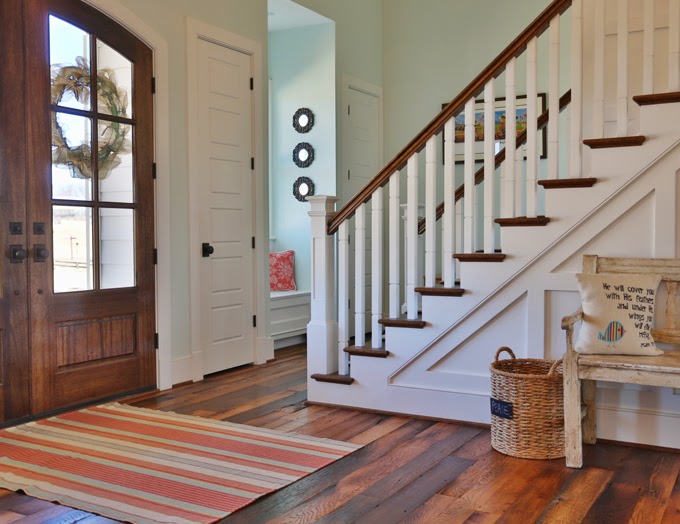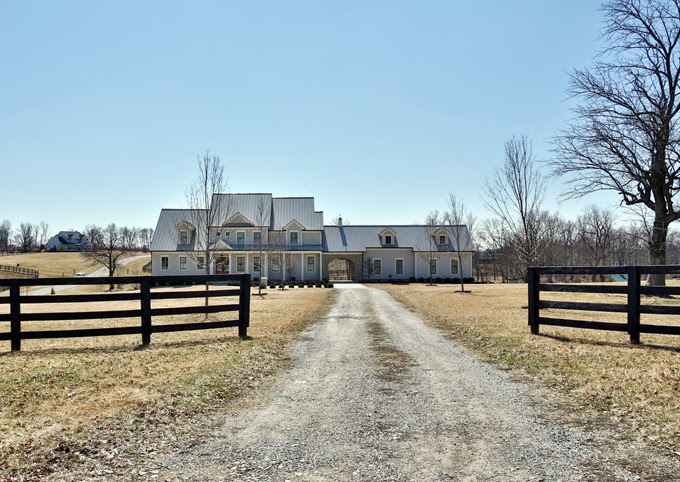 I am so excited to share this home with you guys! The gorgeous farmhouse located in the Louisville, Kentucky area was built by mega-talented home builder and interior designer Stacye Love and was captured here by photographer Lisa Bauer….and belongs to Kelly, one of my readers! (Lucky!) So many beautiful details to gush over like the wainscoting, the use of arches, built-ins, lighting, cool doors, and the fabulous floors! I think my favorite room is the den with the painted ceiling…it's cozy and comfortable, but bright and sunny too! Did you notice the striped stairs?? LOVE those too! You can see more pics of this home, as well as more fantastic projects by Stacye Love right over here!
A big thanks to Stacye for sharing all of the paint colors with us!
Paint Info (all Sherwin-Williams)
Foyer – 6469 Dewy
Uphall – 6469 Dewy
Kid's Den – 6469 Dewy
Dining Room – 7018 Dovetail
Main hall – 7009 Pearly White
Windows – 7068 Grizzle Gray
Kitchen – 7009 Pearly White
Windows – 7047 Porpoise
Back hall – 7009 Pearly White
Laundry – 7009 Pearly White
Laundry Cabinets – 6778 Aviary Blue
Den Ceiling- 6478 Watery
Doors – 7047 Porpoise
Master Bedroom – 7067 Cityscape
Closets – 7009 Pearly White
Bath – 7009 Pearly White
Foyer – 7009 Pearly White
Love turquoise? Visit my shopping blog Everything Turquoise…updated several times throughout the day! Check out Decor by Color for even more color-themed shopping!