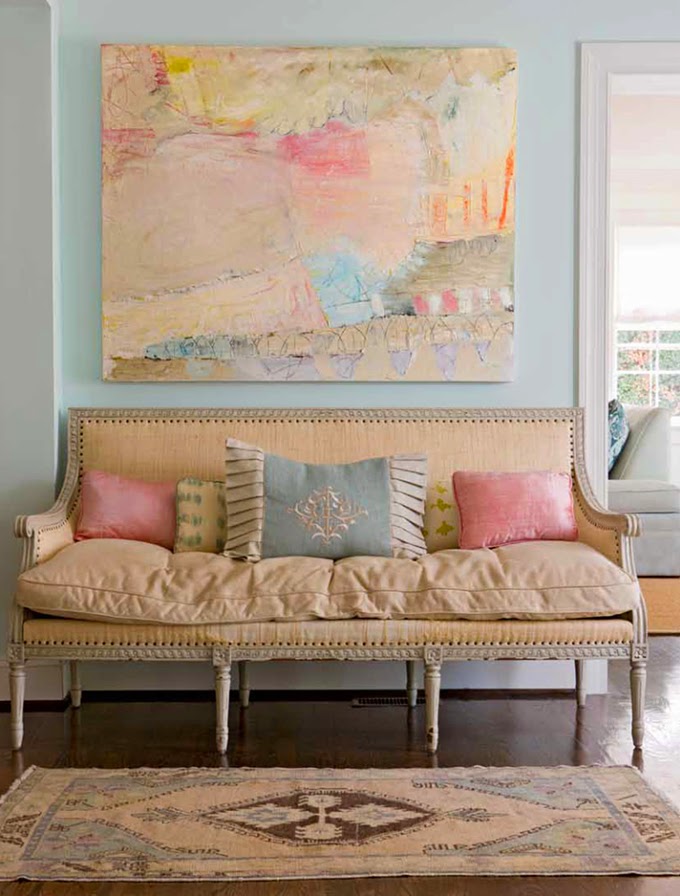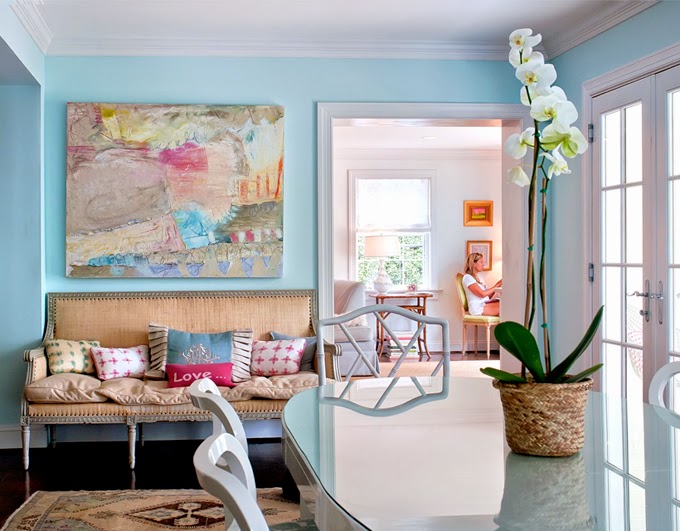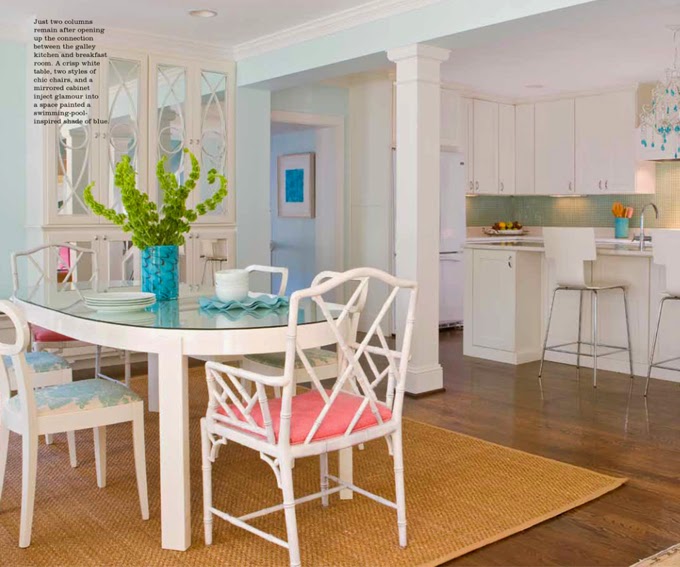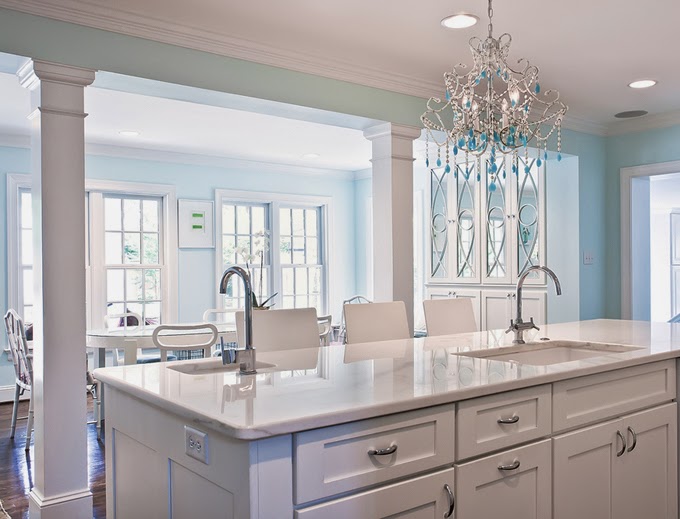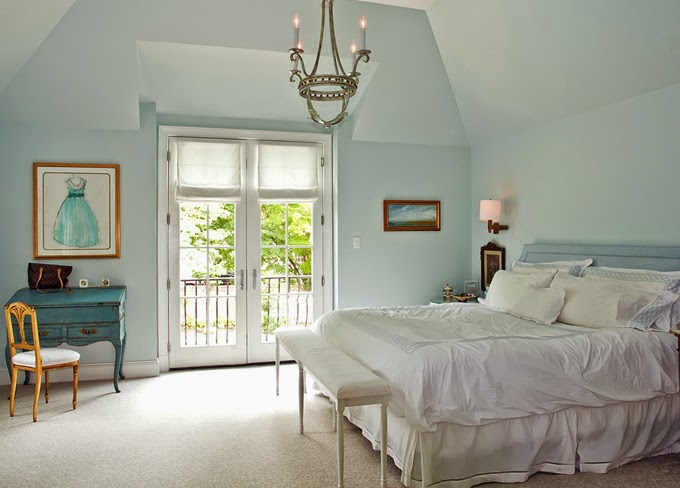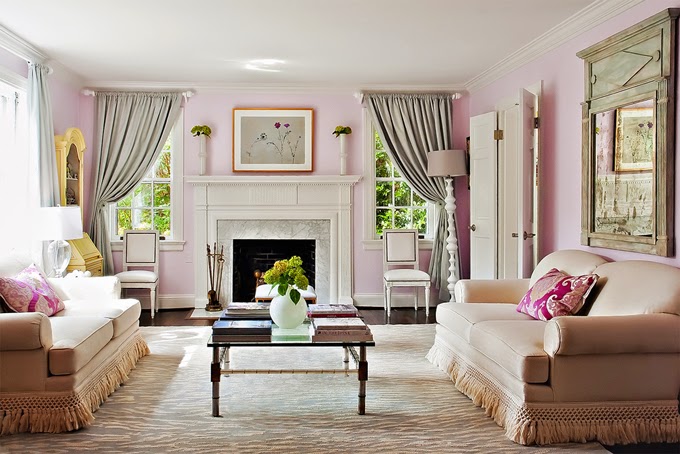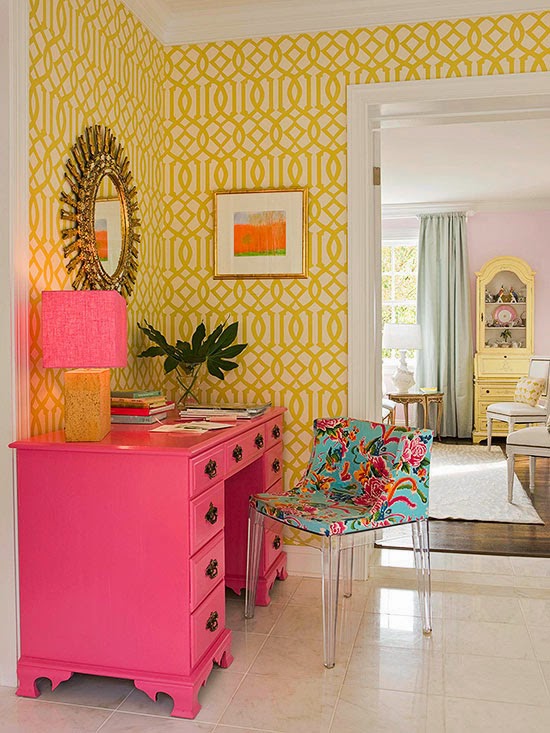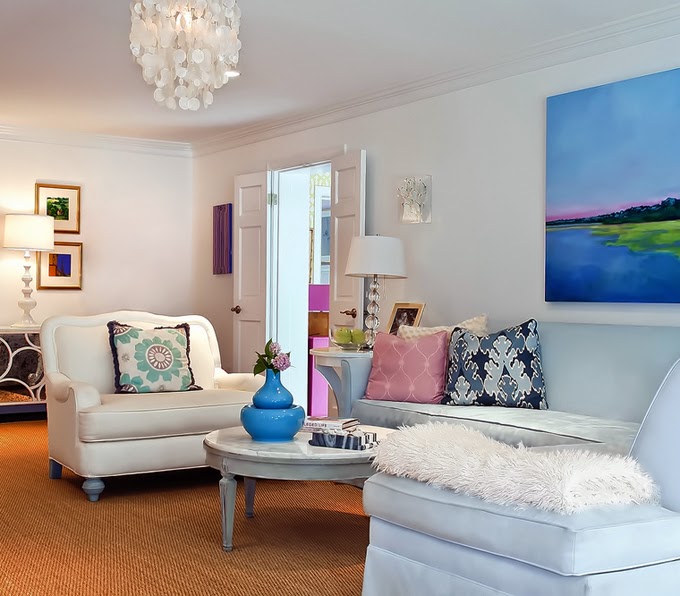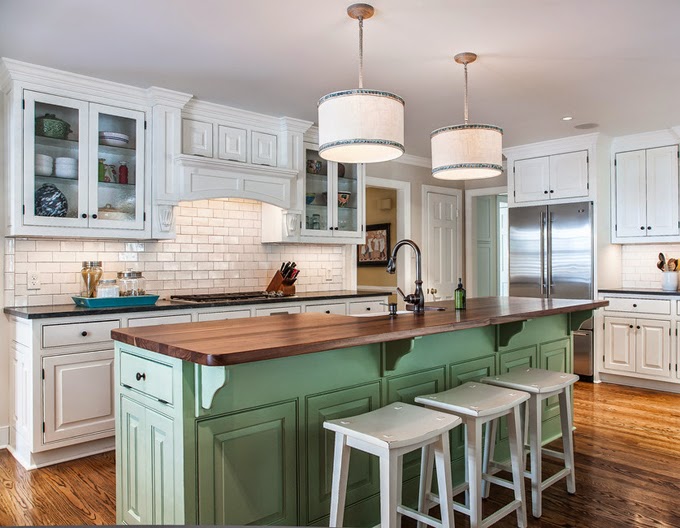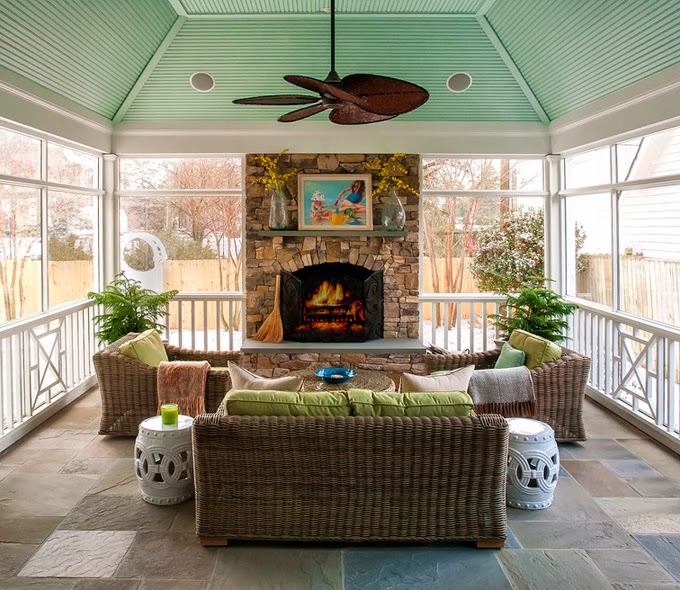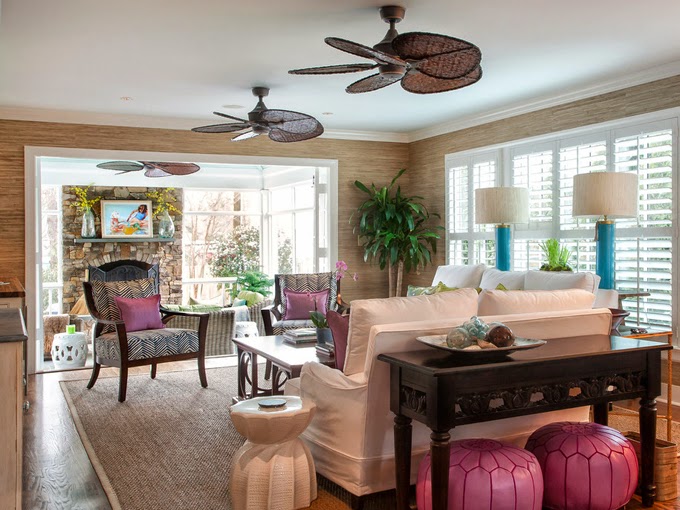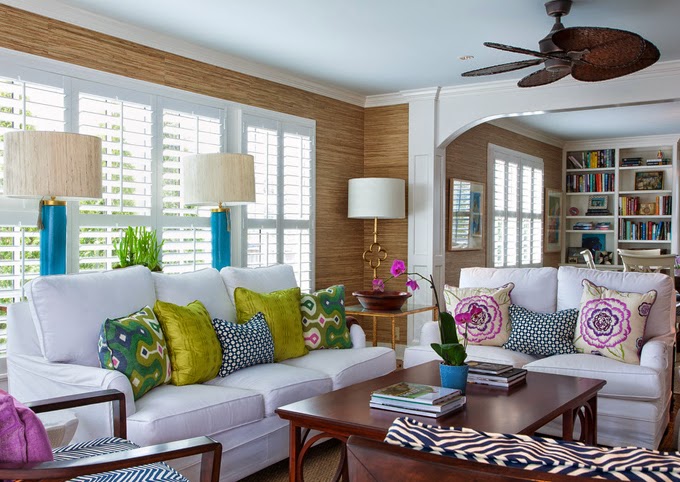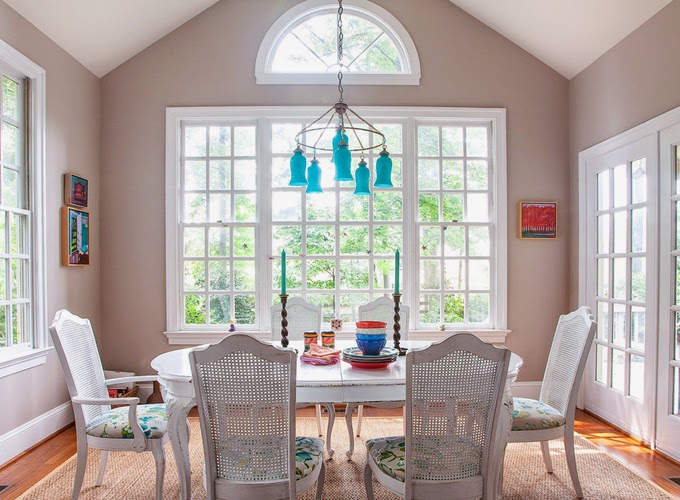 I love when the twists and turns of the internet turn up something like this! The image above of the yellow office and pink desk has long been a favorite of mine but I never knew who designed it. Turns out it belongs to Richmond, Virgina interior designer Jenny Andrews of Andrews Designs, whose portfolio I just discovered. Her gorgeous home, the first nine photos above, were featured in Cottage Style as well as a slew of other publications and I'm in love with it! I had to include more from her portfolio as well, but check out her site here to see even more of her fresh and colorful work!
Edit: The beautiful painting in the first two photos is by Virginia artist Duane Cregger.
Love turquoise? Visit my shopping blog Everything Turquoise…updated several times throughout the day! Check out Decor by Color for even more color-themed shopping!