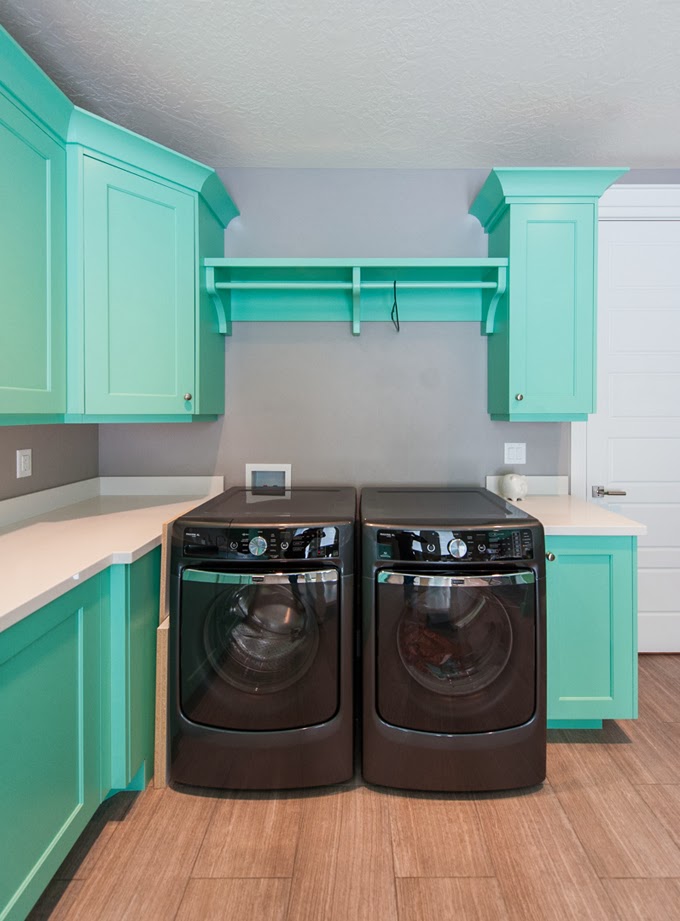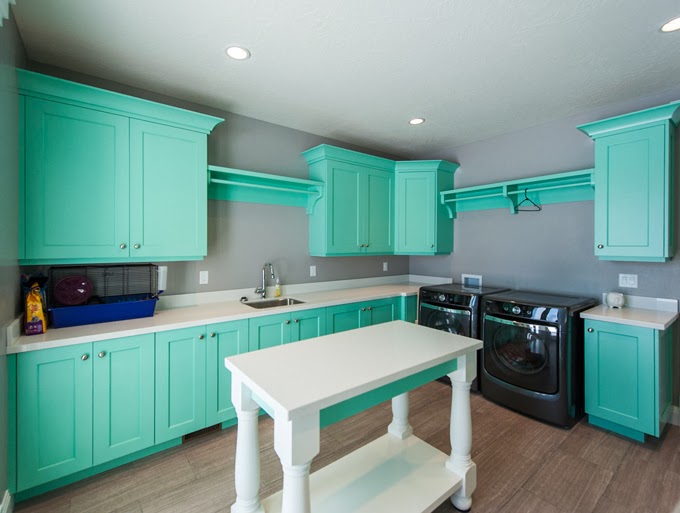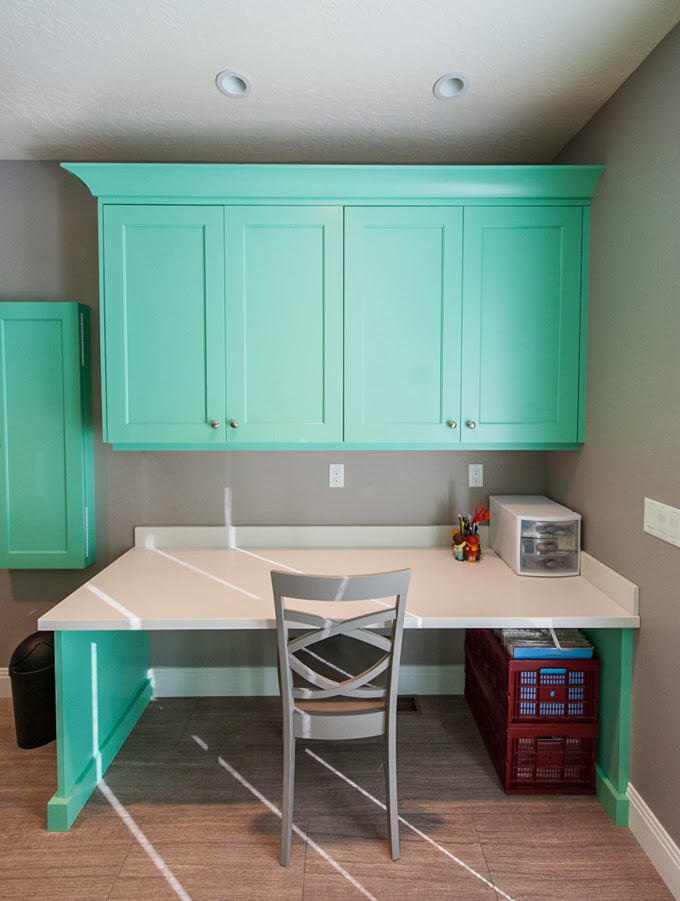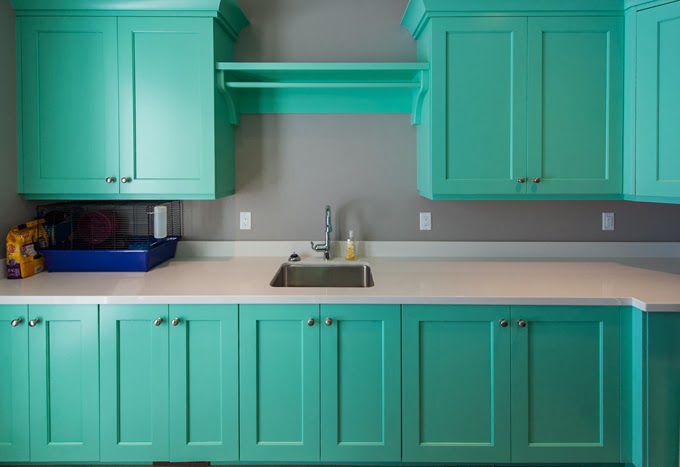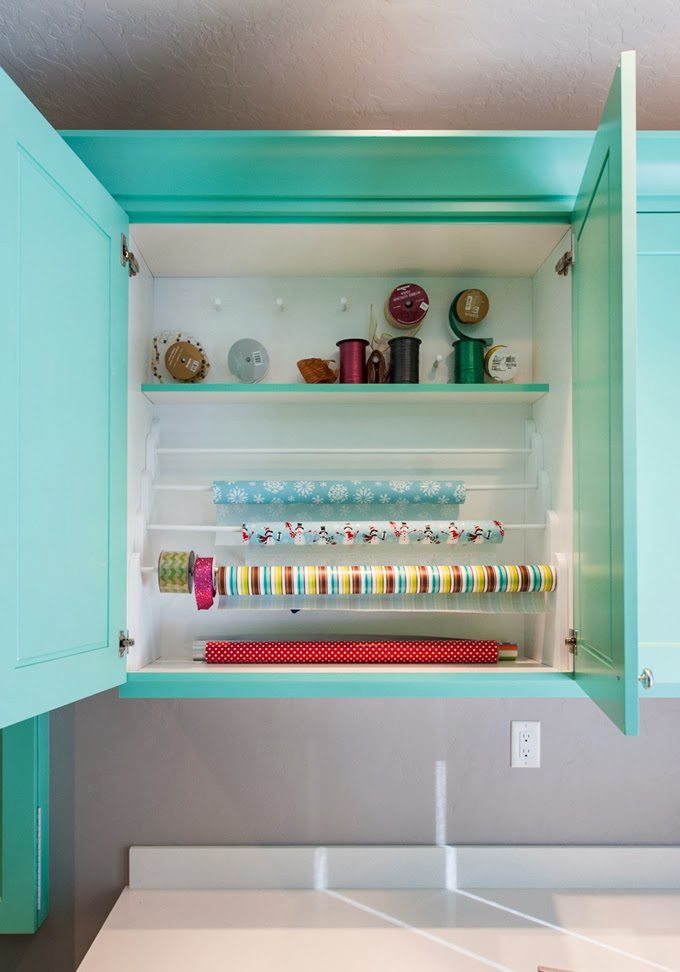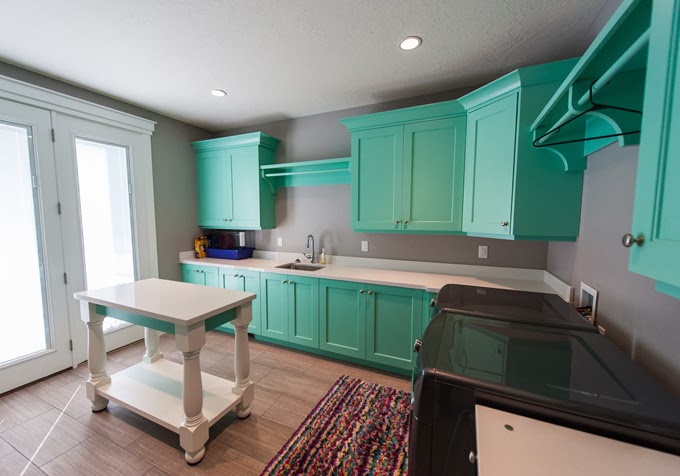 Ooh la la, a turquoise laundry room! We're looking at another great space designed by Craig Veenker of Mountain Cabinetry, photographed here by Jared Medley. Not only laundry, but a work space and wrapping station too?! Love! I imagine the room isn't normally this uncluttered (at least if it were mine!) although all the space and storage would make my life a lot more orderly! And of course there's the cabinets painted "Lagoon" from the M.L. Campbell wood finishing systems products. Just gorgeous! You guys need to see the kitchen in this home too, it has the prettiest wall color! So go here next!
If you missed Mountain Cabinetry's amazing kitchen with the turquoise island, see that here!
Love turquoise? Visit my shopping blog Everything Turquoise…updated several times throughout the day! Check out Decor by Color for even more color-themed shopping!