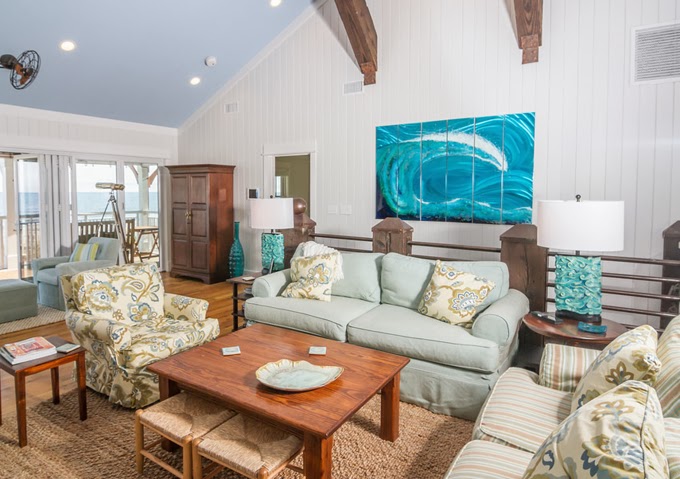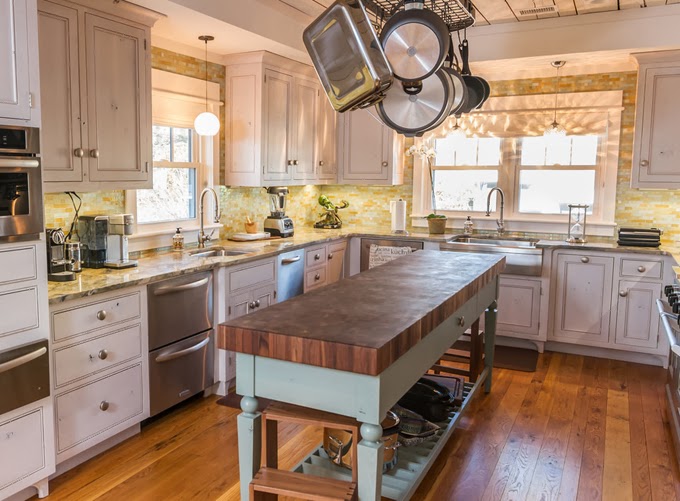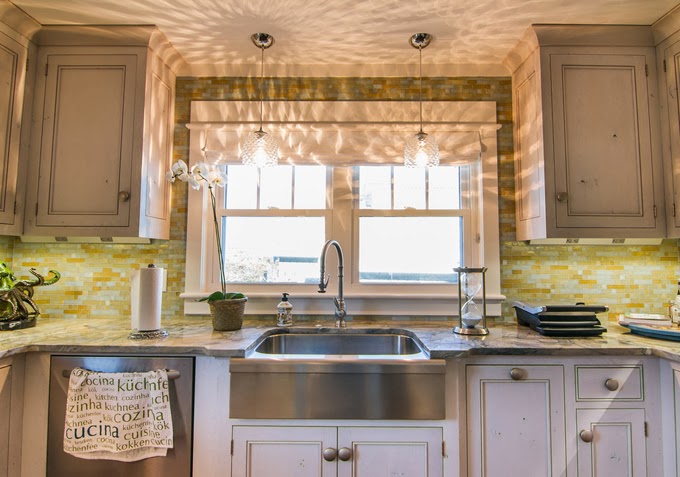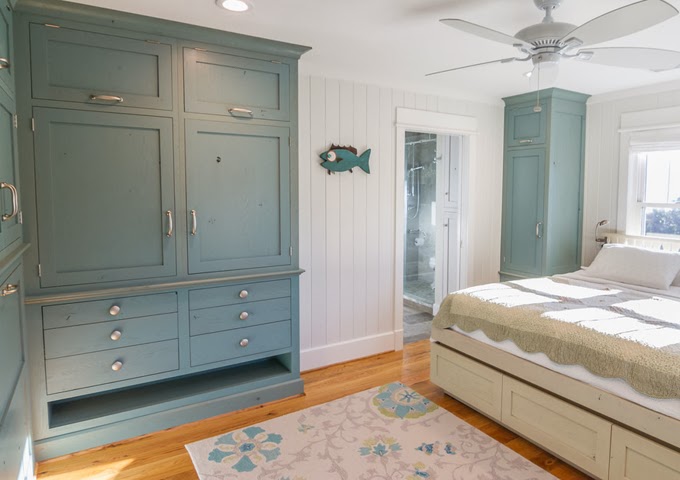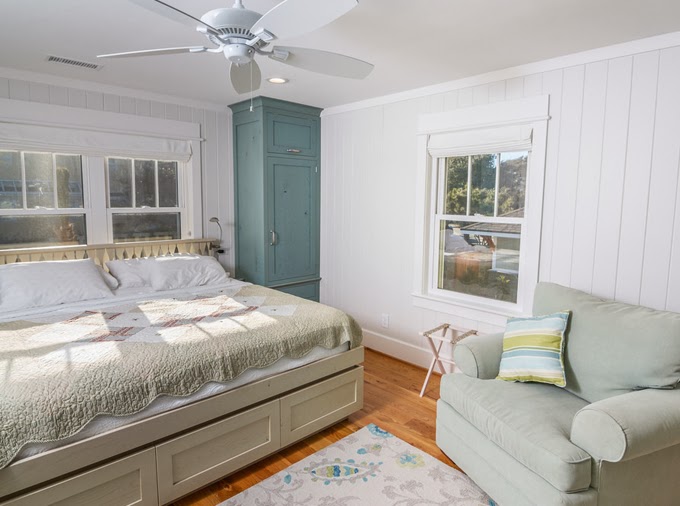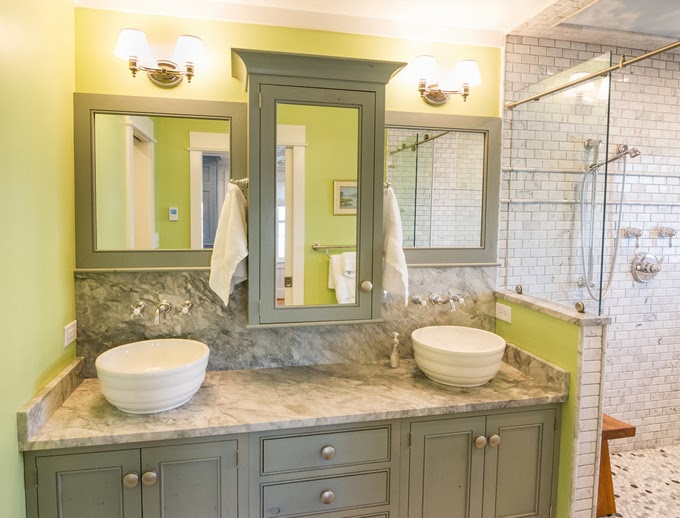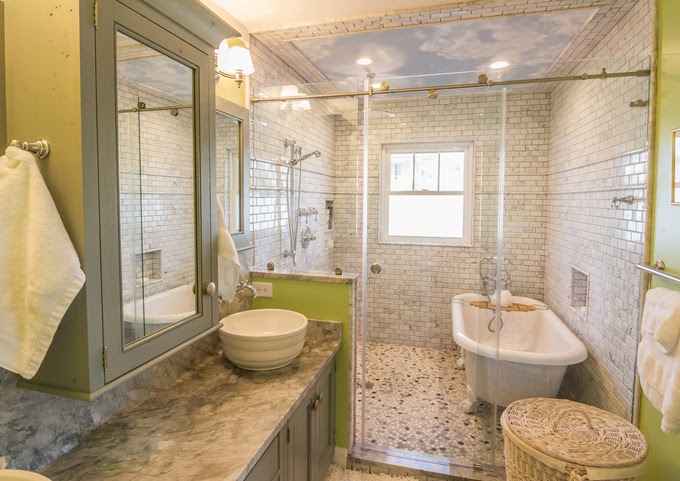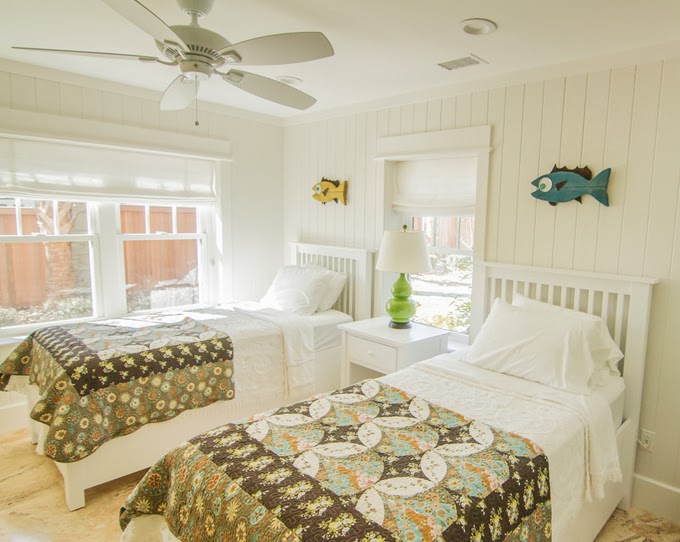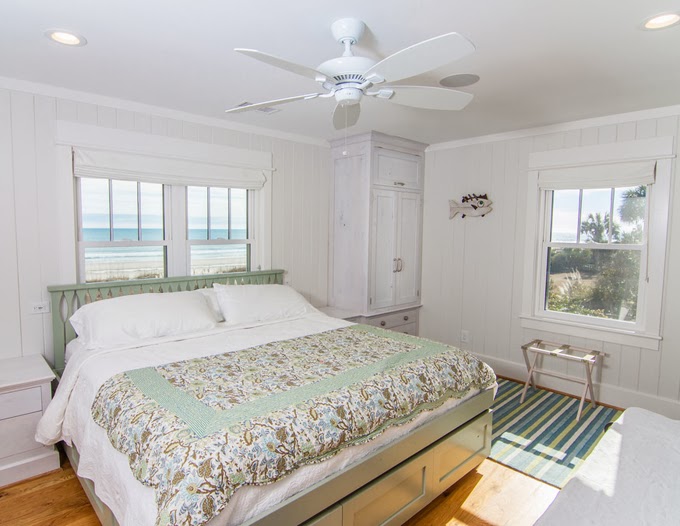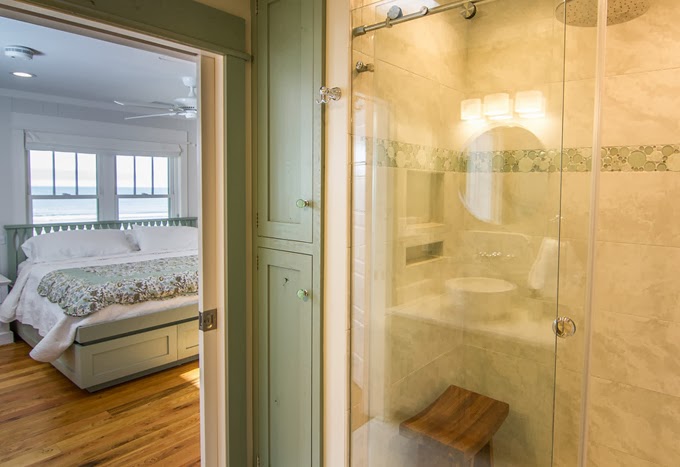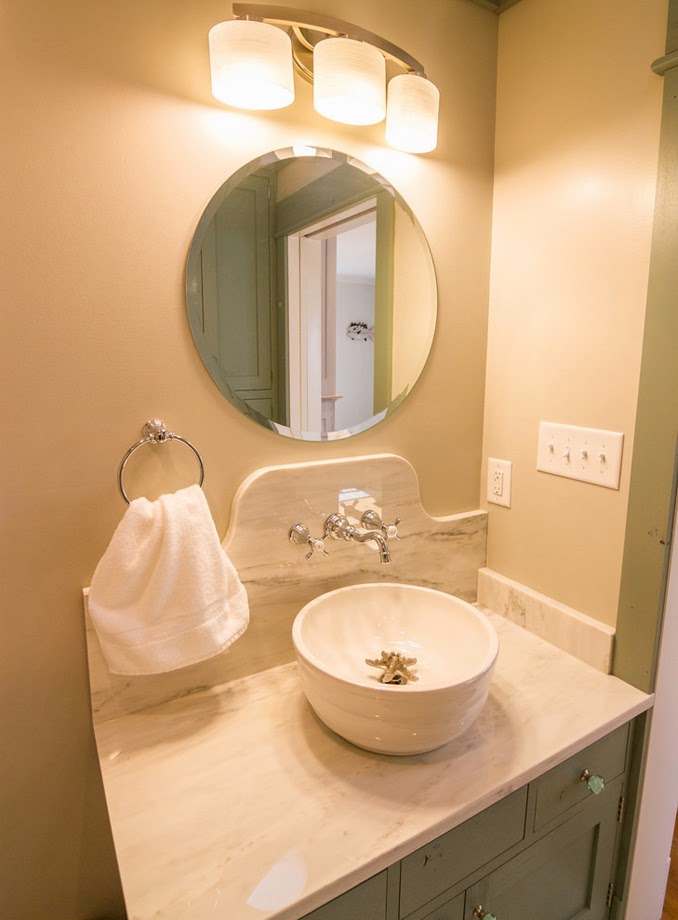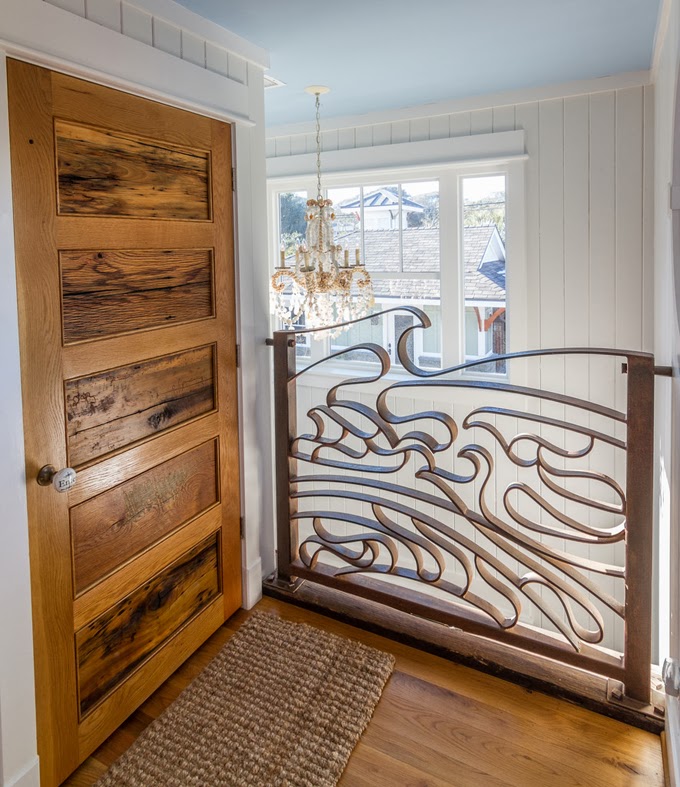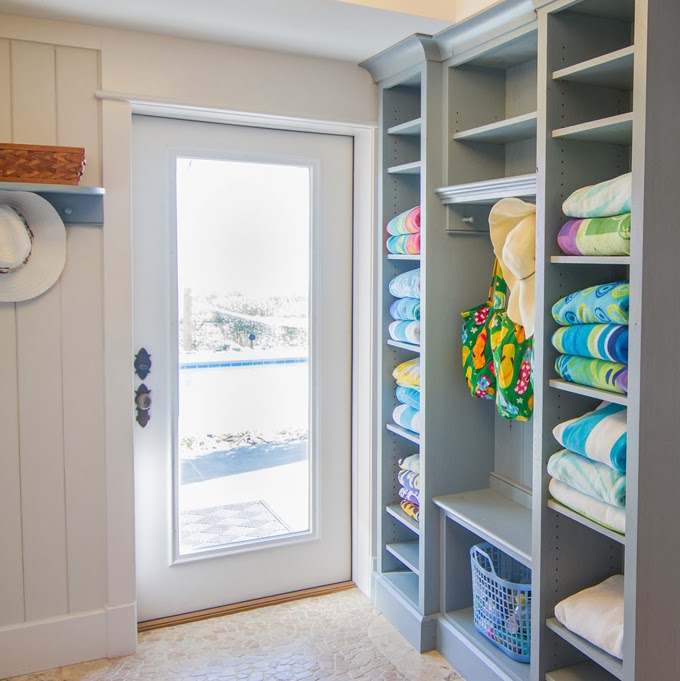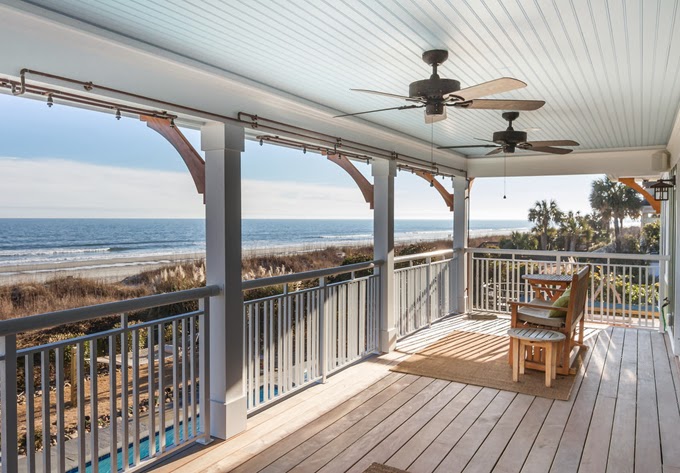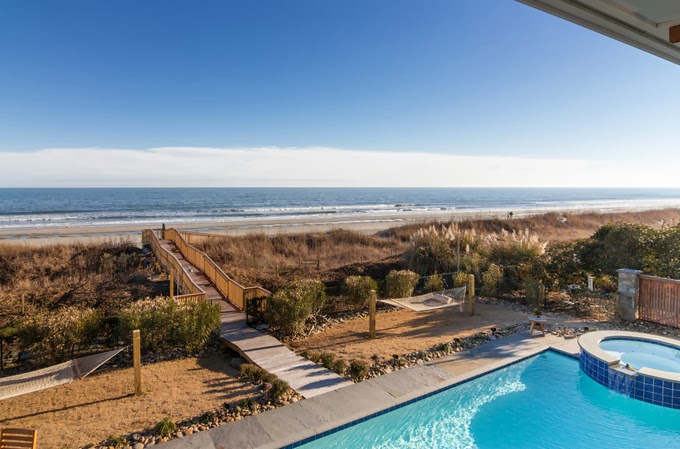 We just got hit by another big snow storm here in Minnesota, so this oceanfront Myrtle Beach, South Carolina home renovated by CRG Companies is looking especially amazing today! There are so many unique features to this home…all the great built-in storage and custom cabinetry everywhere, beautiful bathrooms (love that shower/bath space!), and the fab kitchen! Then there's the pool area, private walkway to the beach, and incredible view! *Sigh* I am now ready for the weekend…and some sun! Finish your tour of the home and get more info on it here!
I can hardly believe it, but sweet Wesley turned 6 months old yesterday! (And got the memo that we were all about turquoise and coral around here this week…) He's now sitting up all by himself and snacking on some solids! We're a proud mama and papa indeed! 🙂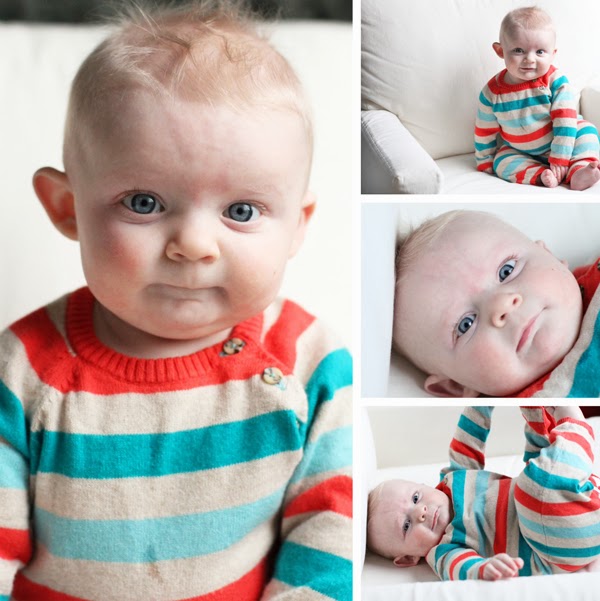 (If you click on this next photo, it should get bigger so you can see the little images better!)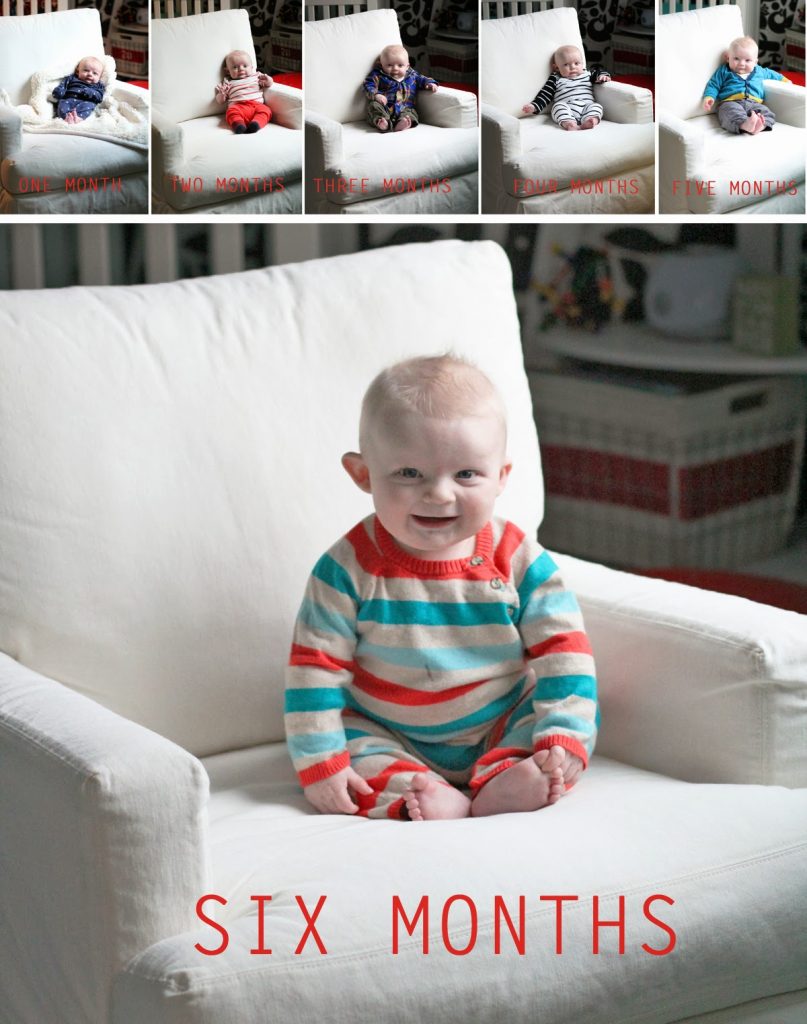 Have a great weekend!!
Love turquoise? Visit my shopping blog Everything Turquoise…updated several times throughout the day! Check out Decor by Color for even more color-themed shopping!