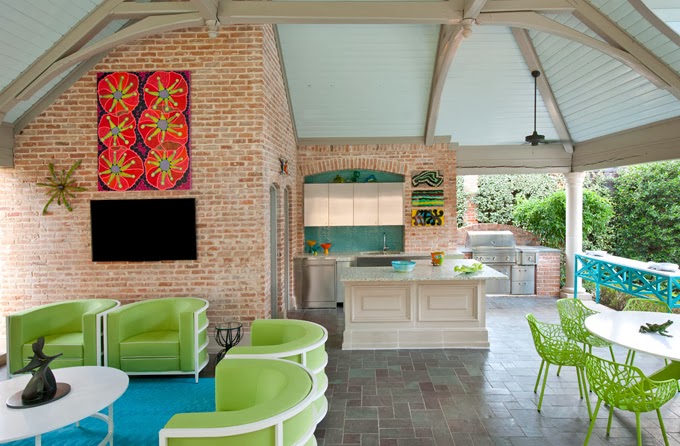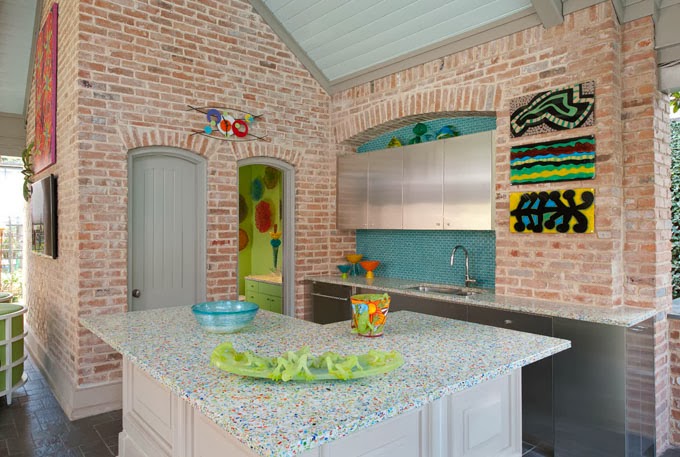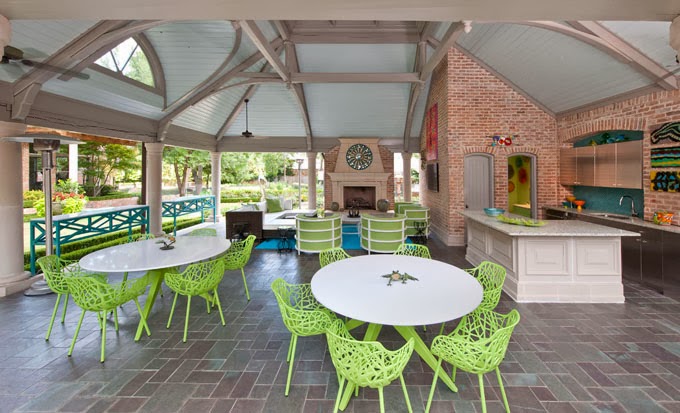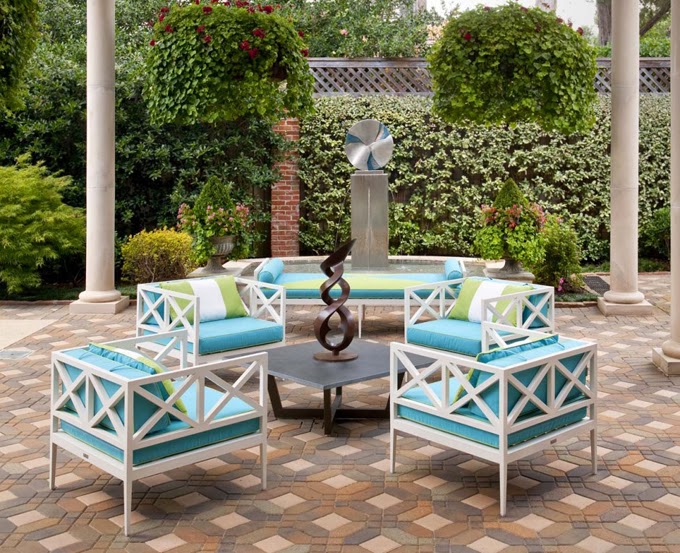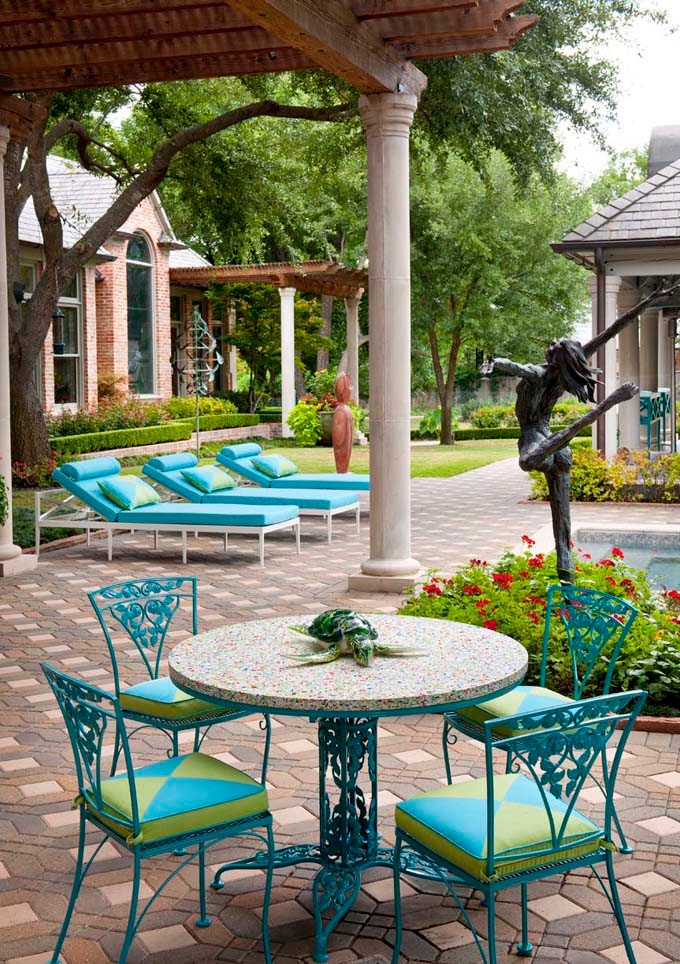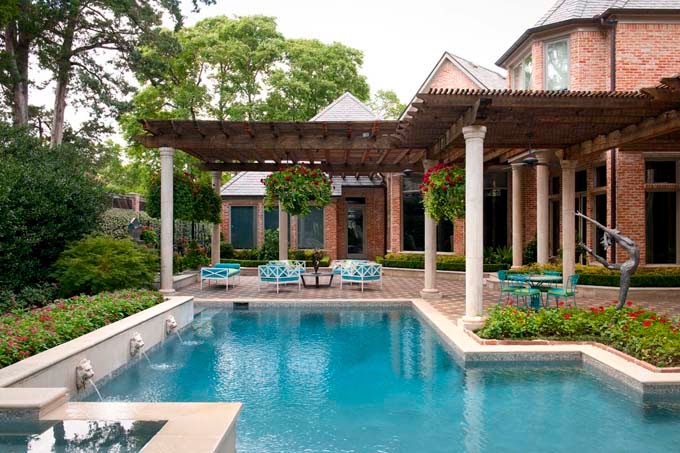 Pretty sure this has been the coldest week ever! What I'd give right now to be hanging out in this fabulous outdoor space by Mary Anne Smiley Interiors out of Dallas, Texas…it's a big ol' turquoise daydream! Can you imagine the party potential of this space? It's an entertainer's paradise complete with an outdoor living room, fireplace, kitchen, even a tv! Step inside and tour the rest of the home with more photos by Dan Piassick over here!
Have a great weekend!!
Love turquoise? Visit my shopping blog Everything Turquoise…updated several times throughout the day! Check out Decor by Color for even more color-themed shopping!