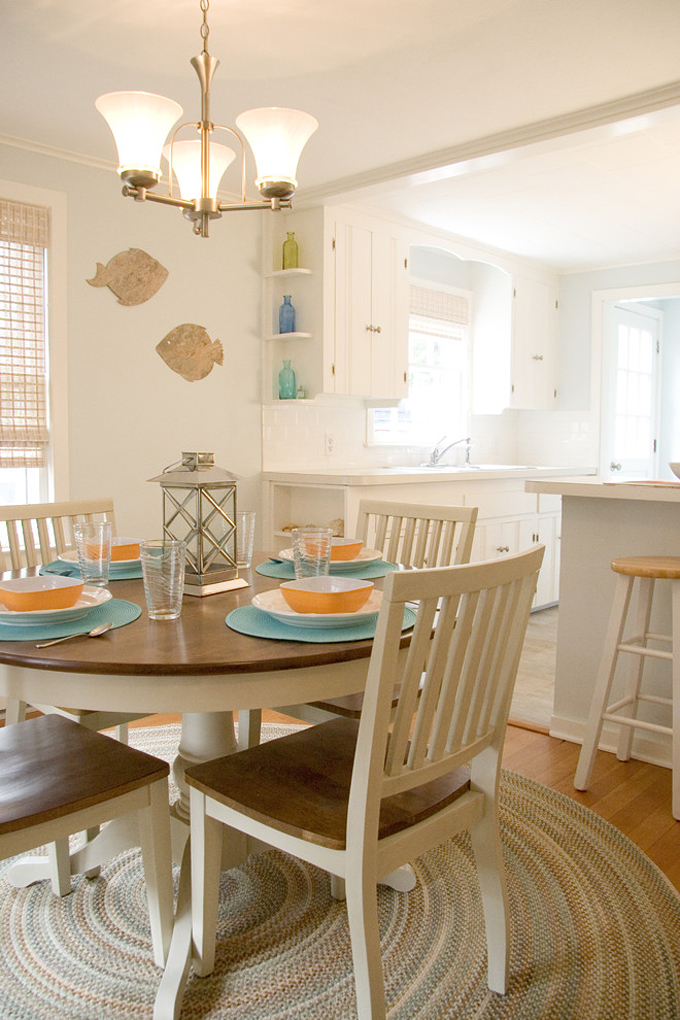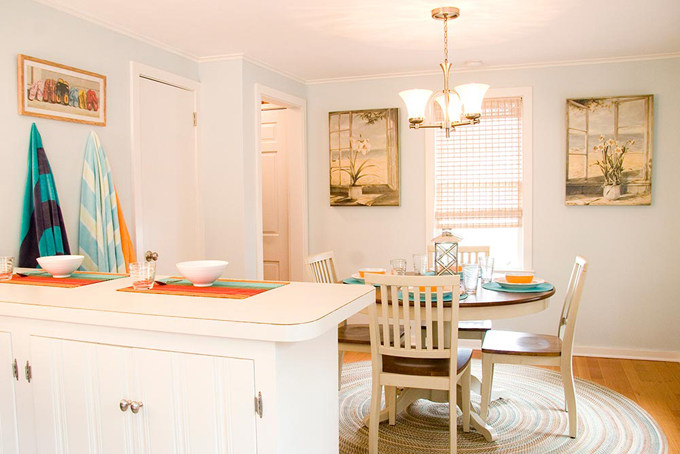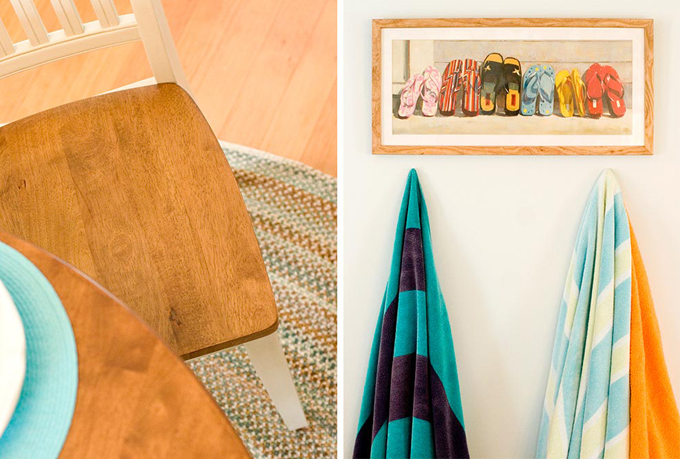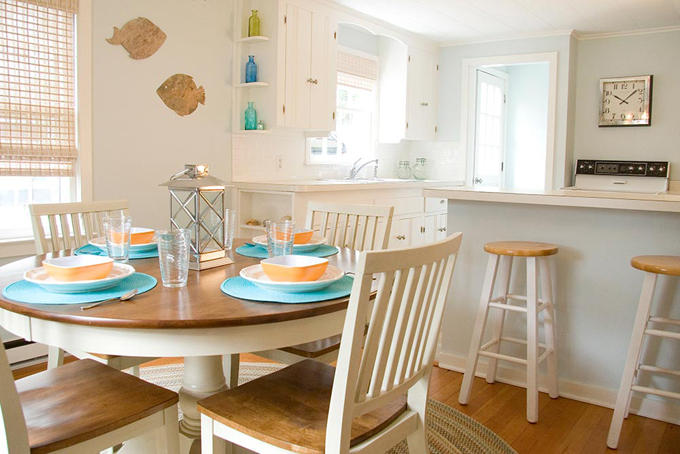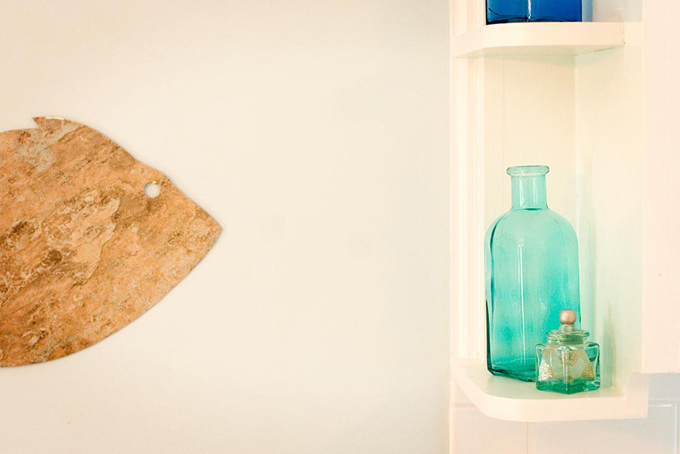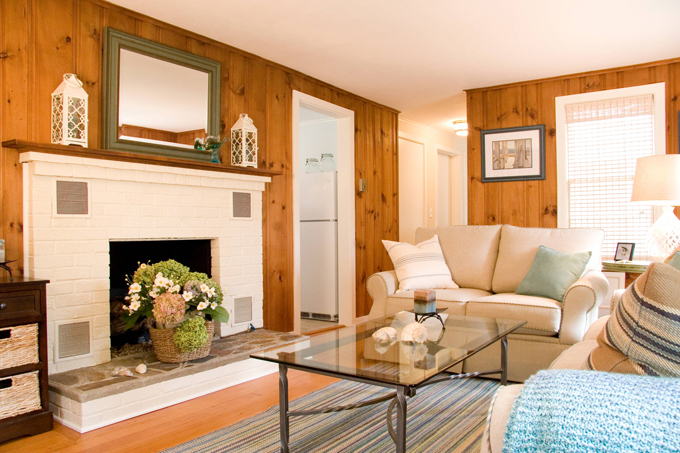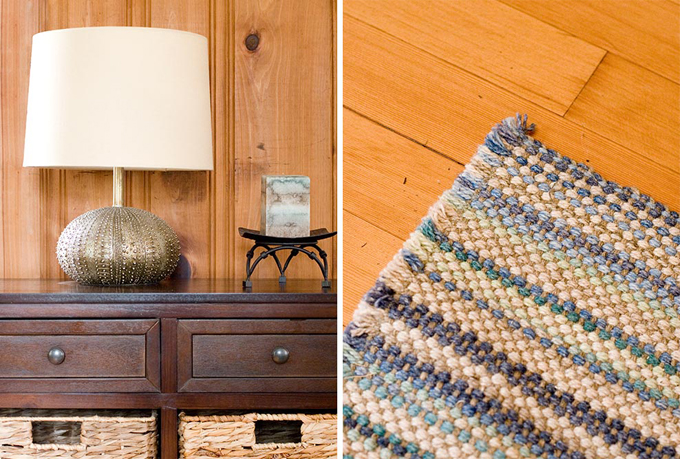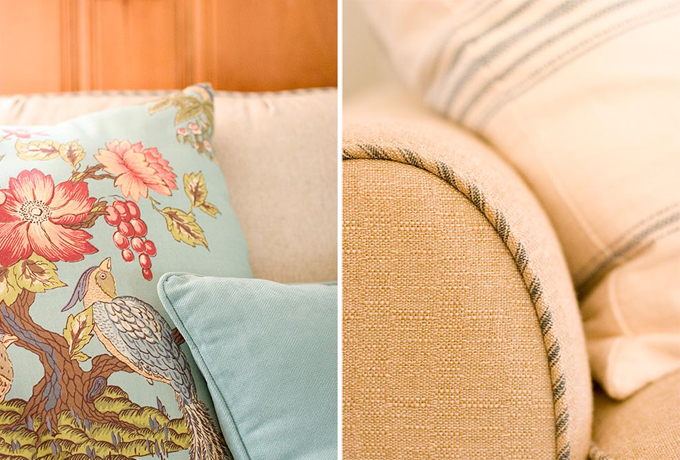 Simple, comfortable and inviting…exactly what a beach cottage should be! This New England charmer was designed by Judy Cook, a Connecticut-based interior designer who loves finding the balance of design and function so that your home reflects not only your style but the way you live. I wasn't surprised to learn that turquoise was the favorite color of the homeowners here…I adore how it's woven throughout and adds to the coastal theme. And as much as I'd wish to paint that paneling white, I have to applaud the clients for wanting to keep the original finish! The white trim, fireplace, shades and upholstery definitely keep the room feeling fresh and bright! See more pics of the home by Alex Donovan right over here!
Have a wonderful weekend! 🙂

Love turquoise? Visit my shopping blog Everything Turquoise…updated several times throughout the day! Check out Decor by Color for even more color-themed shopping!