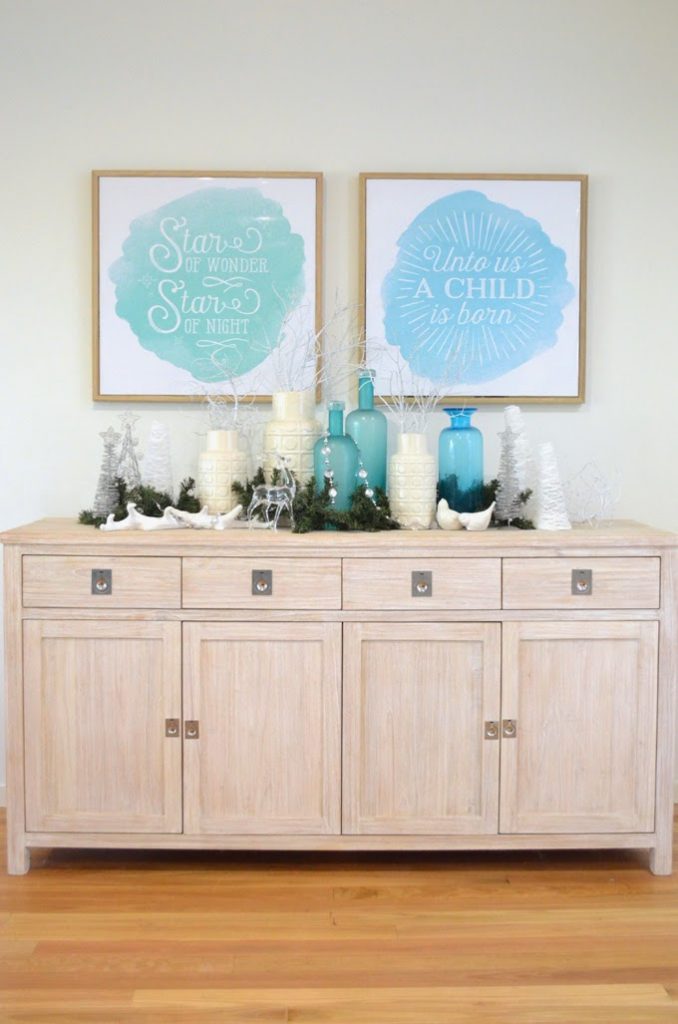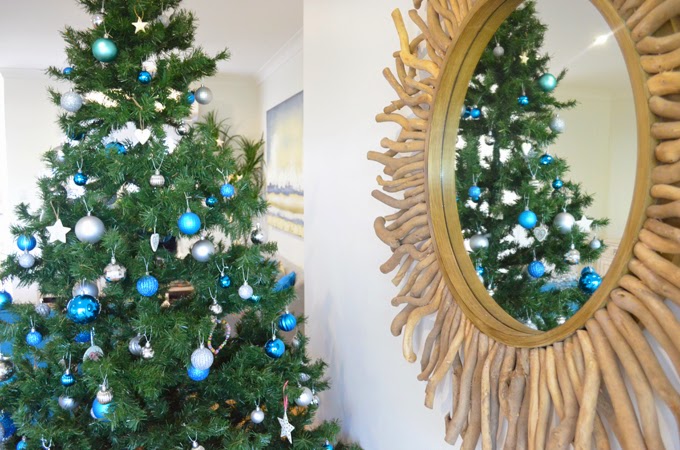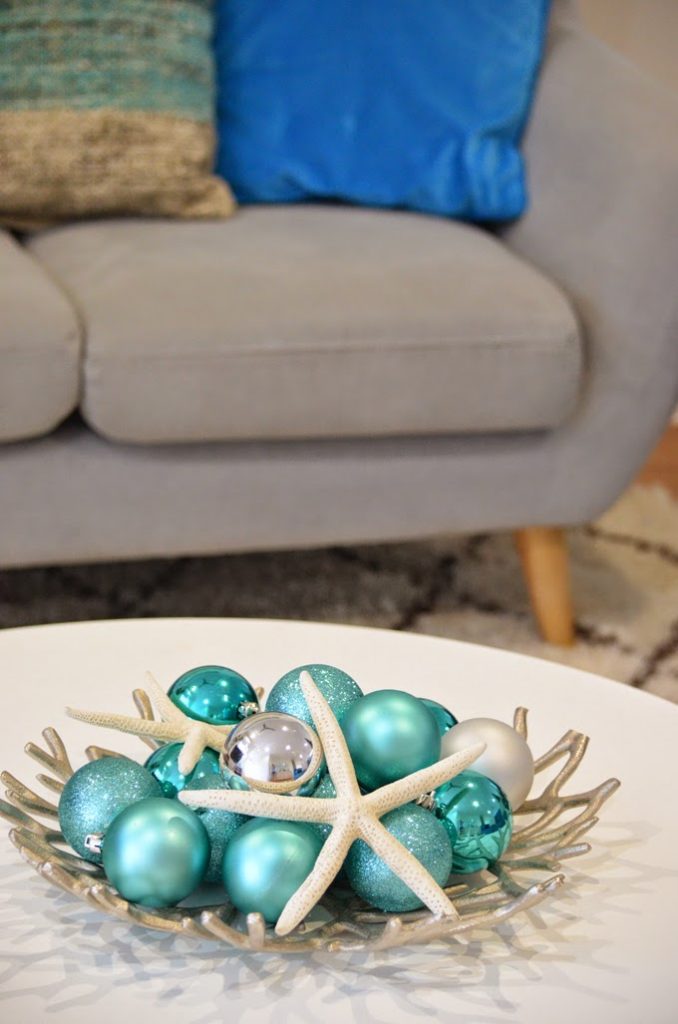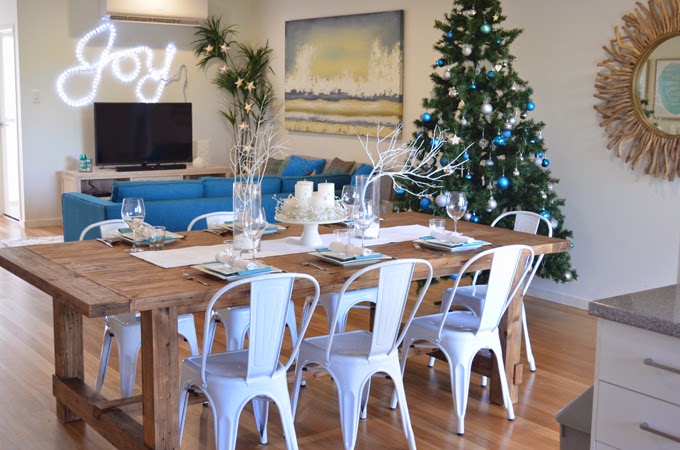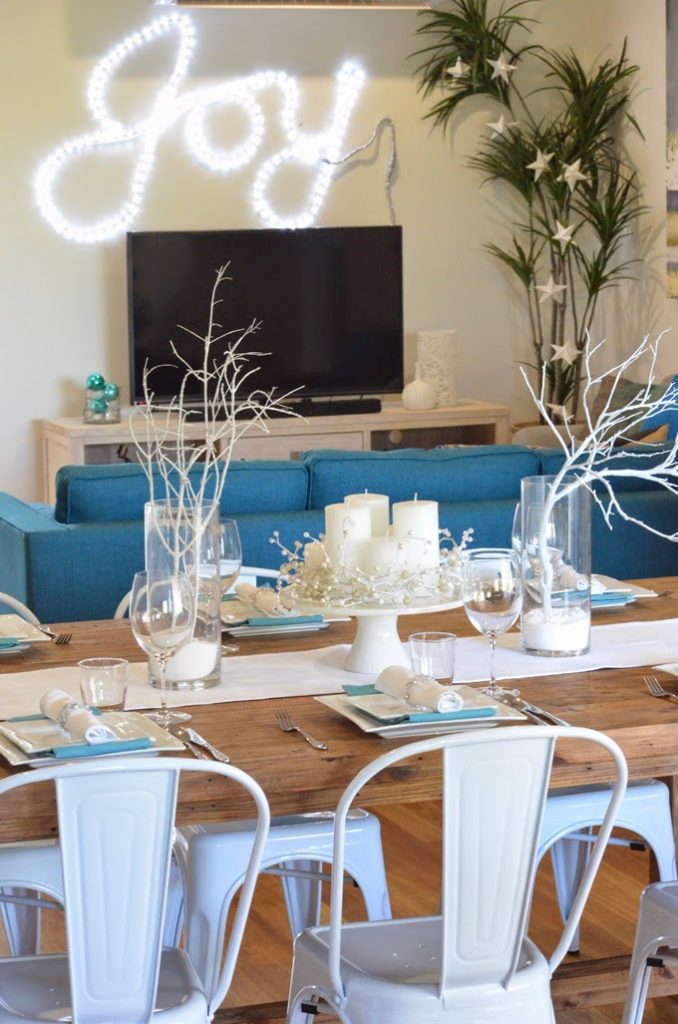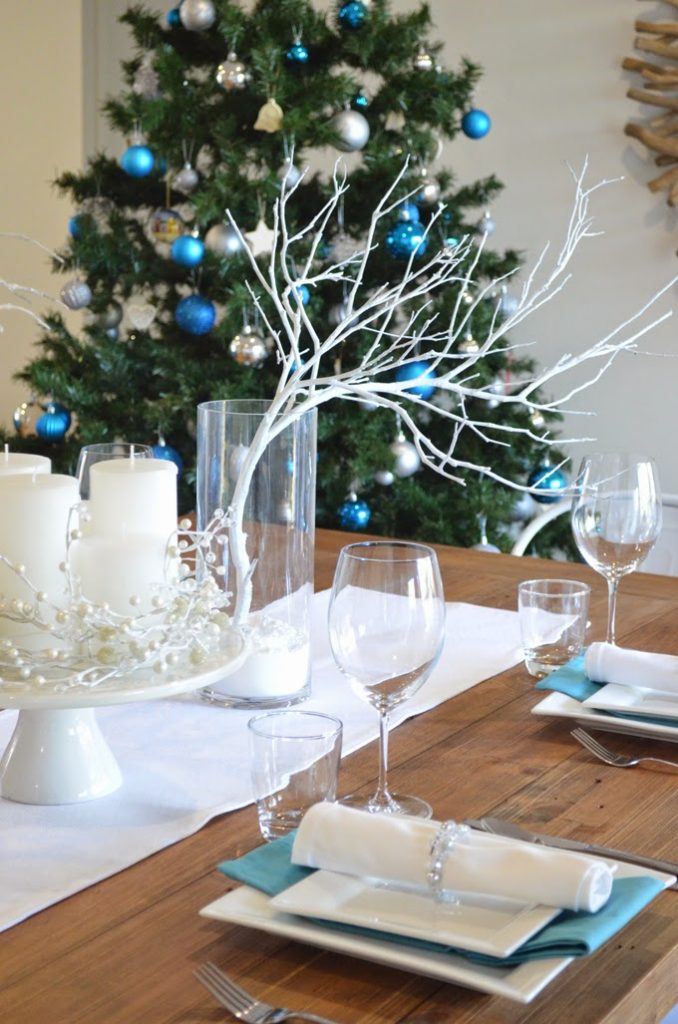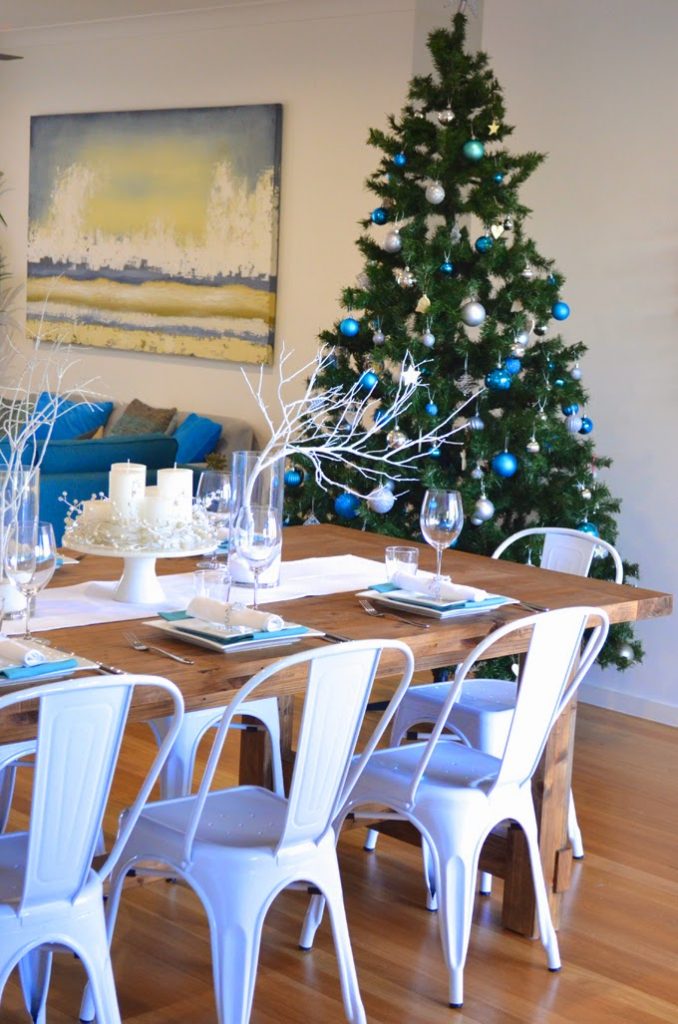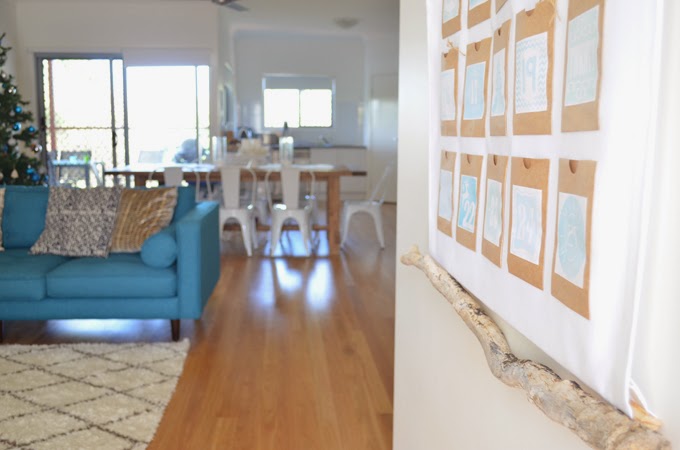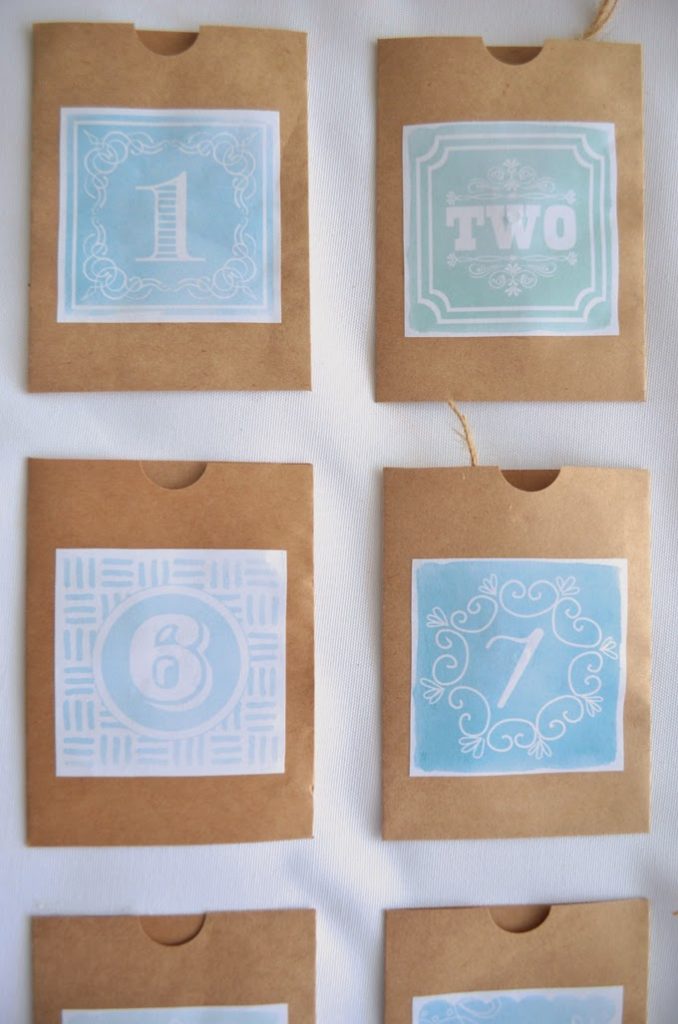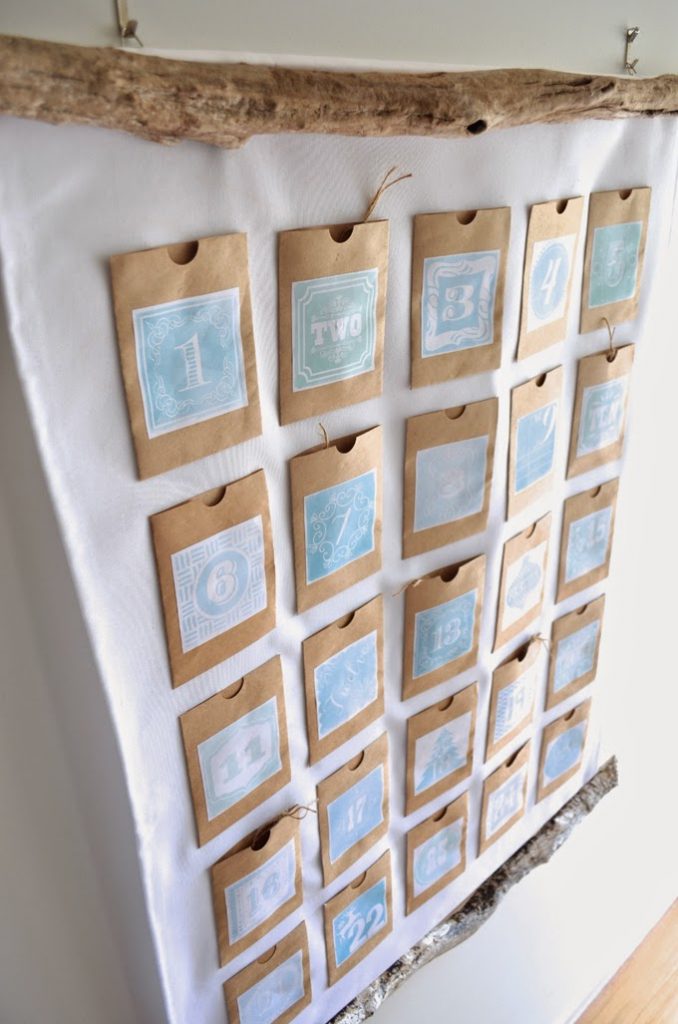 Having lived in Minnesota all my life, it's hard to imagine being somewhere warm for the holidays! Well Karen of the blog A House Full of Sunshine lives in Australia where Christmas falls during the summer. Sounds good to me! To top it off, she just moved into a beach house! She went with a white, blue and silver color palette for her decorations to help create a relaxed summertime-Christmas feel…casual and beachy, just like her home! Love the Christmas prints from the Etsy shop Salt & Wood, the Joy sign that she made using rope lights, and the driftwood Advent wall hanging (read how she made it here!) See more pics and read all about her home right over here!
P.S. Karen partnered up with Salt & Wood for a discount! Enter code SUNSHINE30 at checkout to get 30% off your total order! (Code expires Dec 31st) So many beautiful printables!
Love turquoise? Visit my shopping blog Everything Turquoise…updated several times throughout the day! Check out Decor by Color for even more color-themed shopping!