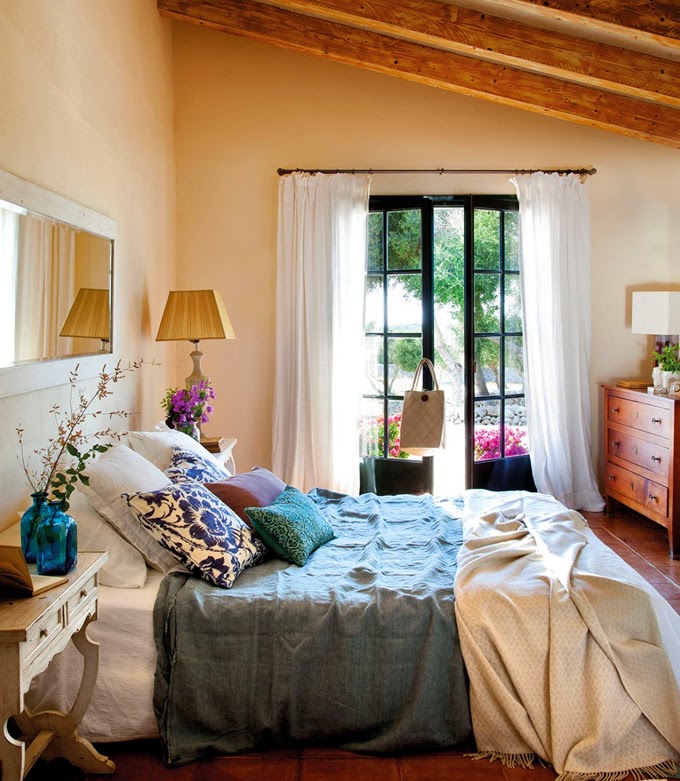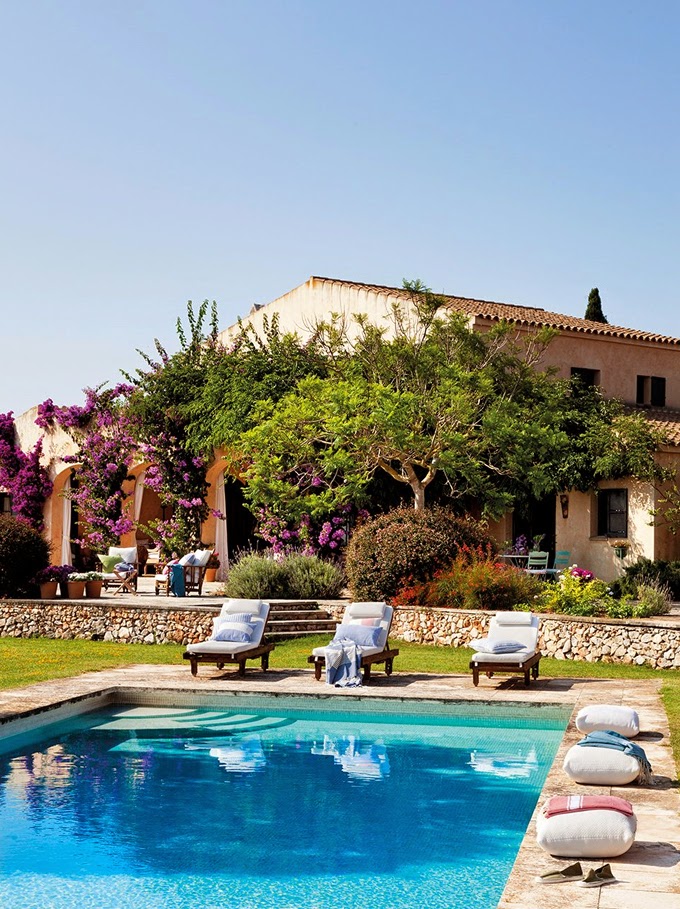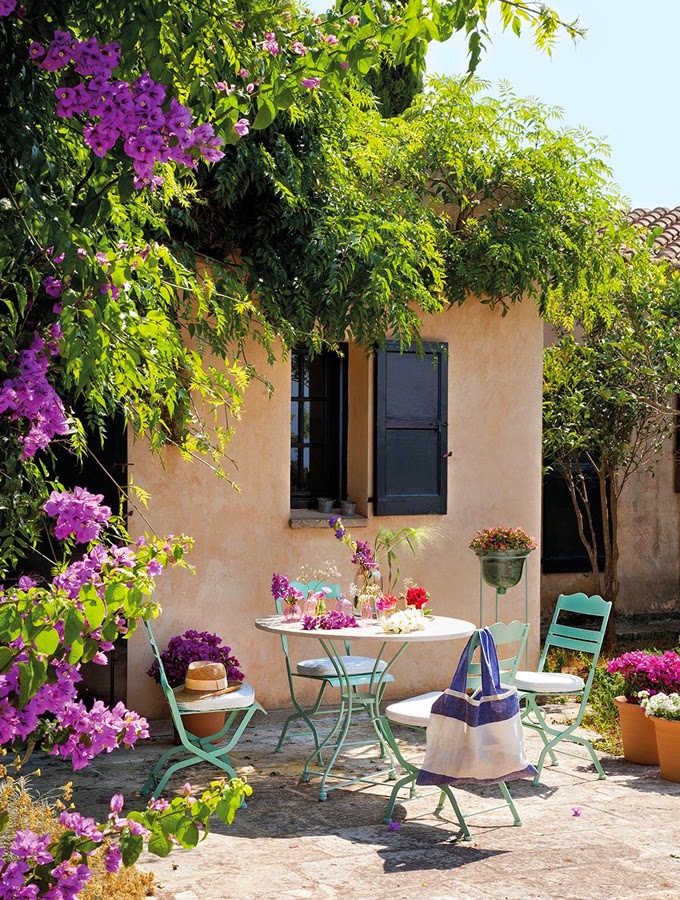 Located on the island of Menorca in Spain, this picturesque home designed by architect Josep Juanpere is something out of my dreams! I love the high ceilings, exposed beams, and rooms filled with cozy furnishings and colorful accessories. And how about the porch, patios and pool area? And the beautiful flowers everywhere?? Seriously breathtaking! Head on over to El Mueble for lots more photos–just click on Galería!
P.S. Have you guys seen the beaches in Menorca?! Check this out!
Love turquoise? Visit my shopping blog Everything Turquoise…updated several times throughout the day! Check out Decor by Color for even more color-themed shopping!