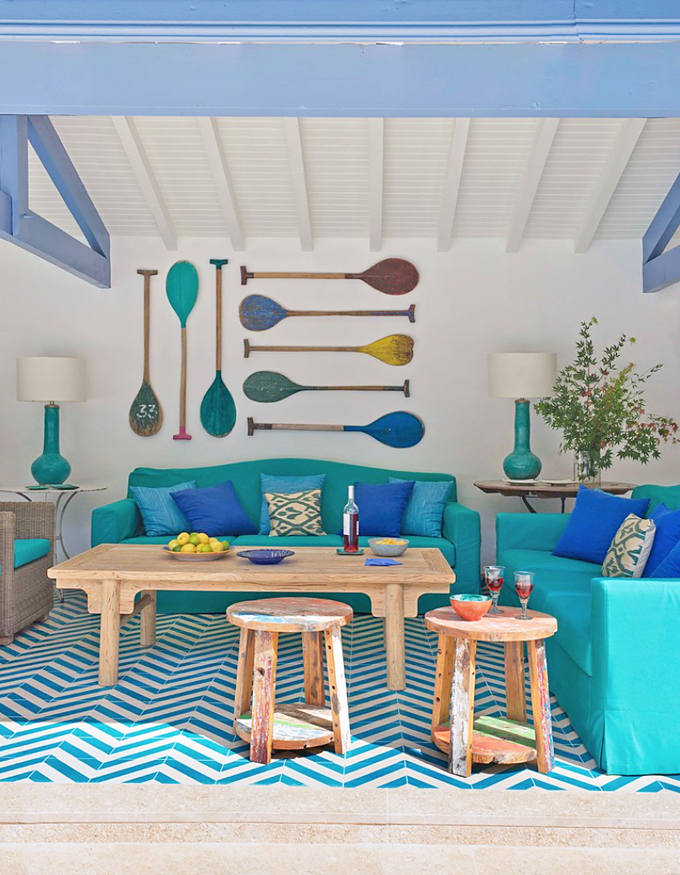 I'm back from vacation! We had an amazing, relaxing time on Tybee Island. Can't wait to get the photos off my camera and share some with you! The fun little island really is the perfect place for turquoise lovers!
Speaking of….how fabulous is this pool house?! Located in the seaside town of Biarritz on France's southwestern coast, the indoor/outdoor paradise was designed by Melián Randolph. Not only do I love that turquoise pool and how the refreshing color is echoed throughout (especially on the gorgeous zig zag floor!), but also how how open and airy everything is thanks to the big doors, plethrora of windows and tall ceilings! Finish your tour with more photos by Martín García Pérez right over here! You can also read more about it over at Nuevo Estilo! (I linked to the translated article–hopefully it worked!)

Love turquoise? Visit my shopping blog Everything Turquoise…updated several times throughout the day! Check out Decor by Color for even more color-themed shopping!