Photo: Peter Pennoyer Architects
Turquoise blue paneled walls in a traditional library in a mansion in Maine. (above)
Hi House of Turquoise readers. This is Coco. My blog's name is COCOCOZY.
I'm guest posting here for Erin as she takes a little well deserved vacation! I was so honored when Erin emailed me last week and asked if I would guest post about my favorite turquoise rooms. So here goes!
I love a room infused with turquoise blue. There is something invigorating, exciting and cheerful about about a blue room! I love the color turquoise. I have a wonderful dose of it in my living room in the Hollywood Hills in a huge piece of art, a turquoise blue chandelier in bathroom, had a load of turquoise blue outside in my outdoor living space on my deck. Makes me so happy to see the blue for some reason. How about you?
Here are may favorite blue spaces these days…
A glossy blue floor in an all white living room (above)

Photo: 1st Option
Rustic and charming – a weathered turquoise blue back staircase in a London home(above)

Photo: Kara Shurtliff
Loving this clutter free blue laundry room in a Utah home. This the perfect shade of blue! (above)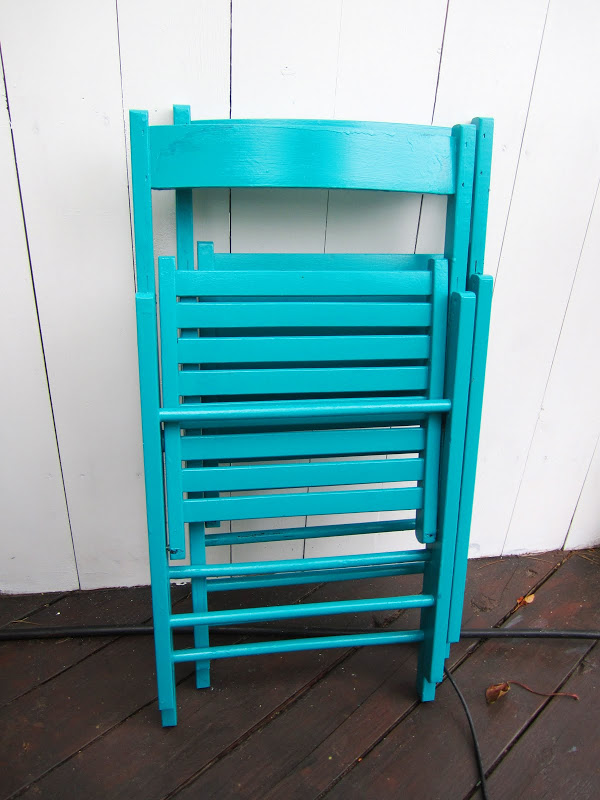 Photo: Coco of Cococozy
A folding chair leans against a white fence on my deck painted my favorite COCOCOZY color of turquoise. (above)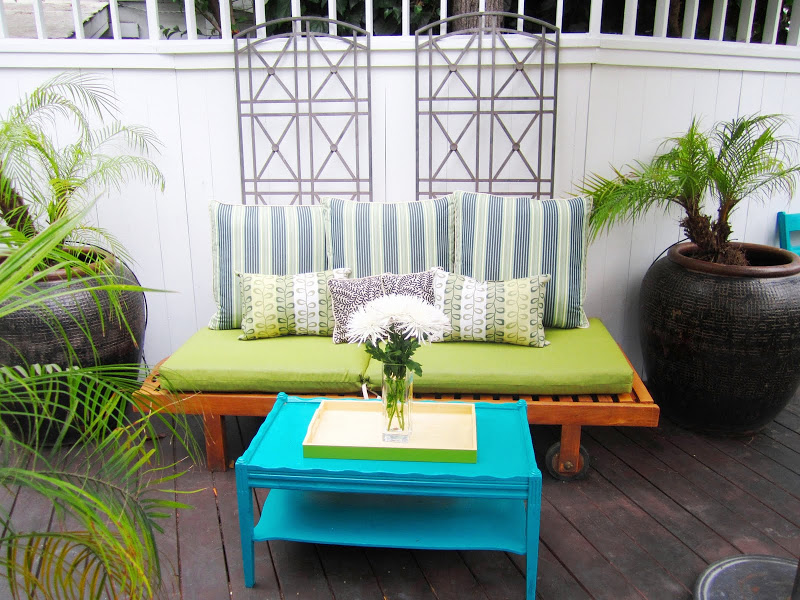 Photo: Coco of Cococozy
A pop of bright blue on a refurbished painted table on my Hollywood Hills deck. (above)
Hope you all have enjoyed my blue rooms!
Thanks Erin for asking me to guest post – hope you are enjoying your vacation!
Have a great week everyone!
xo
Coco
COCOCOZY
**********************
Thanks so much for that awesome post, Coco!! That living room with the blue floor is stuff my dreams are made of!! And I adore your outdoor space! I'm sure so many of you already follow COCOCOZY, so you know how fabulous it is. If not, definitely go check it out here…Coco is always finding the coolest, most droolworthy rooms out there!