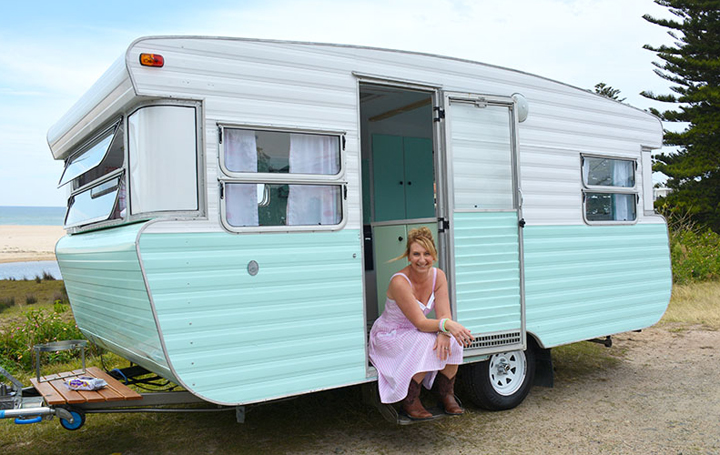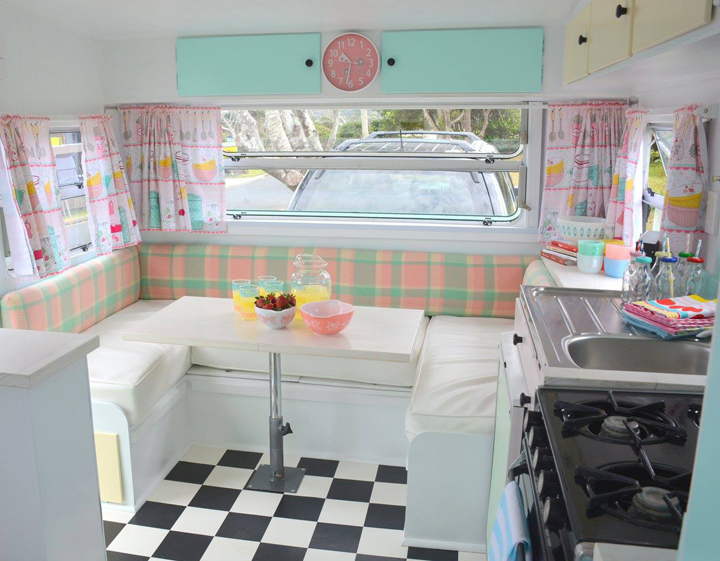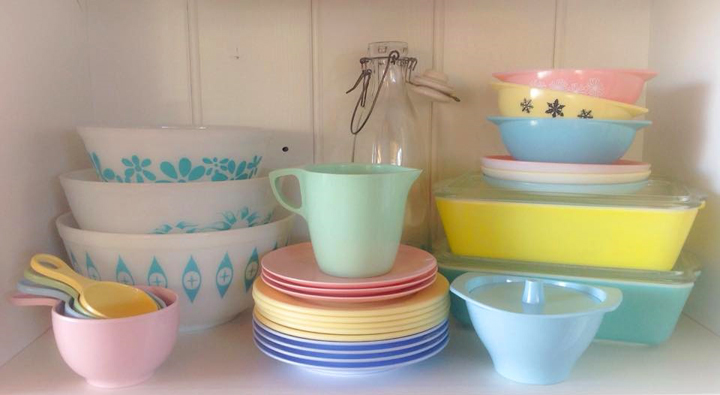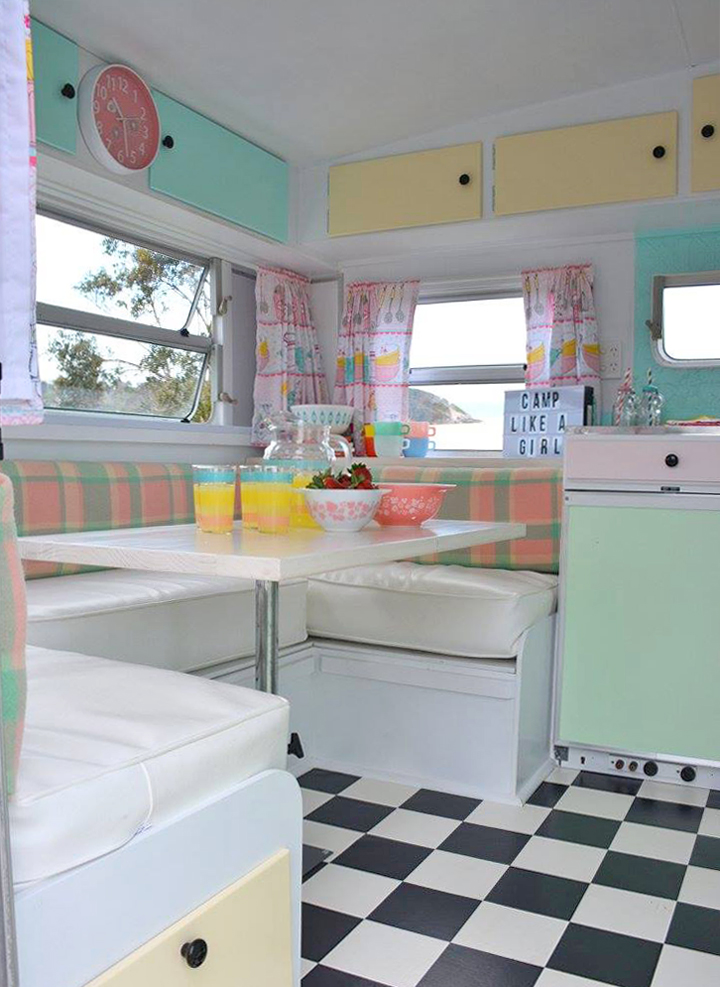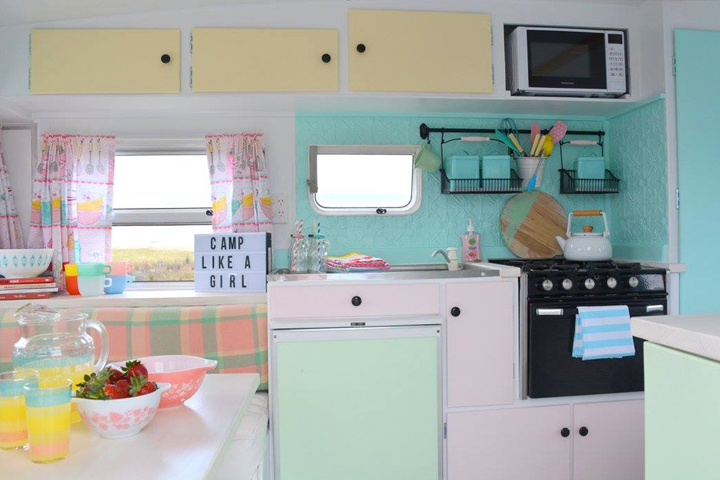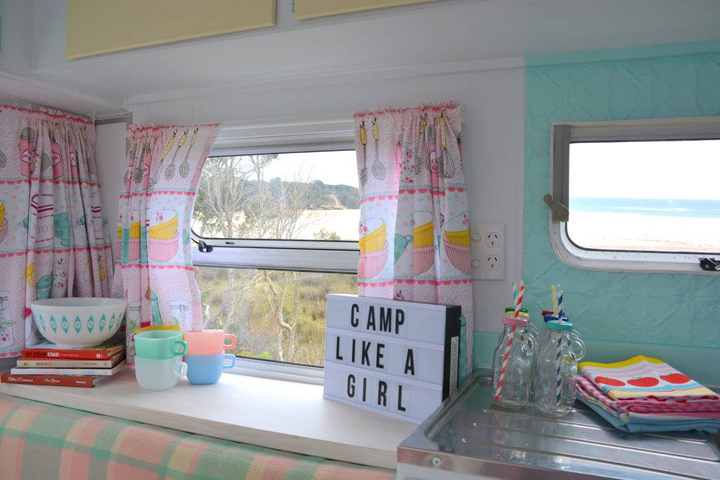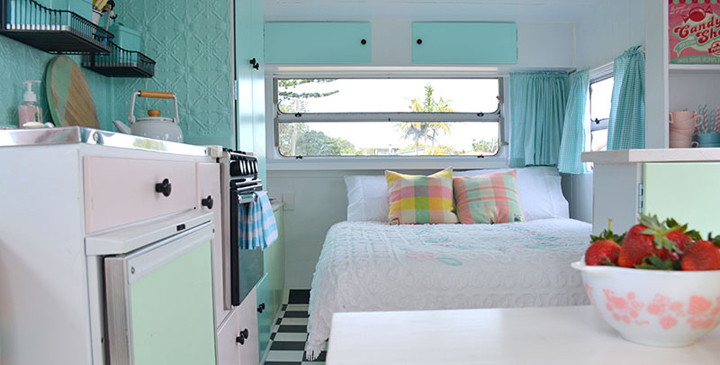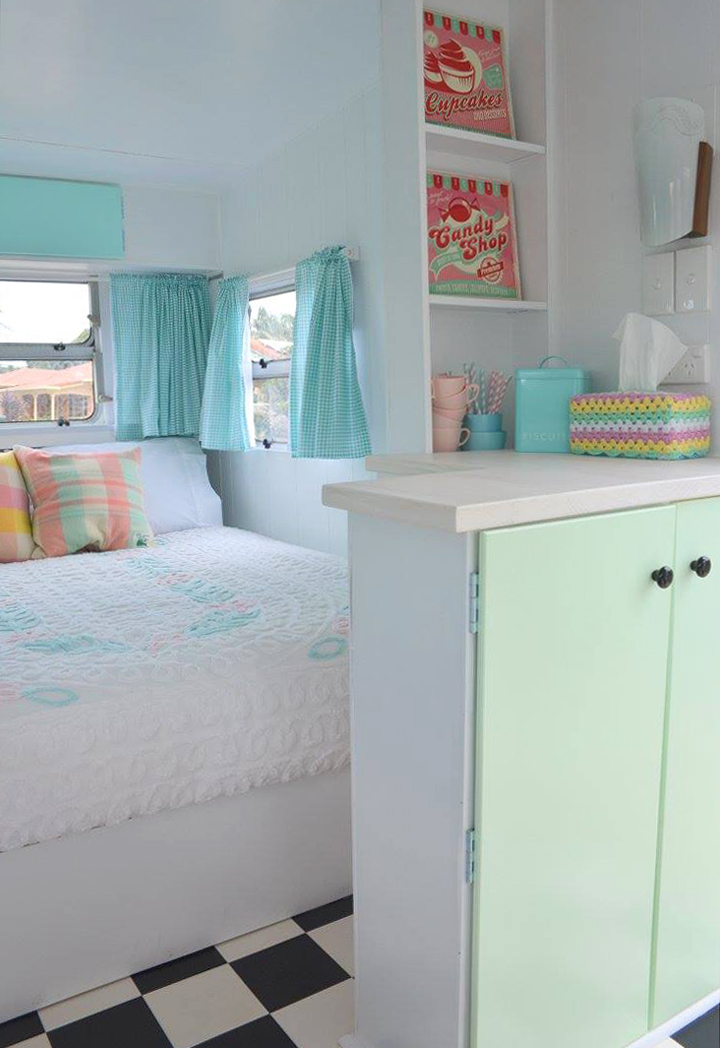 It took Karen Needham seventeen months of long, hard, dirty work to entirely restore her 1978 Viscount Supreme camper trailer, but I'd say it was well worth it! It might just be the cutest thing I've ever seen! A resident of Port Macquarie, a beautiful coastal town in New South Wales, Australia, Karen is the chief designer and creator at Restyled Vintage, a furniture upcycling business she started in 2009. Despite all her experience, renovating the trailer wasn't easy…but she learned tons of new skills along the way! She affectionately named the trailer Blossom, filling it with carefully selected vintage and vintage-style treasures to complement the charm. I'm so in love with the pastel color palette and all of the fun accessories….especially the vintage Pyrex! You guys have to see what this trailer looked like when Karen got her hands on it–go here to check out her blog and read all about the amazing transformation!
For another adorable trailer renovation I've blogged about before, go here!
Get the Look:
Love turquoise? Visit my shopping blog Everything Turquoise…updated several times throughout the day! Check out Decor by Color for even more color-themed shopping!