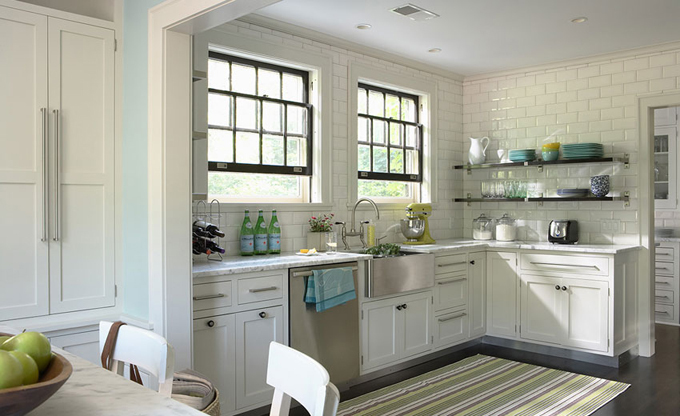 Hi, there! I'm Luciane from HomeBunch.com and I'm posting here today at House of Turquoise. Let me tell you a little about me. I've loved interiors and architecture for as long I can remember and I've been a reader of this blog for a long time, long before I even thought about writing a blog myself. So it's quite the honor to be invited here today to write a post on one of my favorite blogs. Yes, it's very exciting! It's great to meet you all and before I even start I want to thank Erin for letting me write here today.
Erin has such an eye for "pretty", don't you agree? She knows how to choose images which truly inspire and make us dream. When she invited me to make a post I thought about creating something fun for all of us. So I decided to create a top 10 list of my favorite turquoise kitchens that Erin has posted here. I spent a good amount of time trying to select them because there were so many gorgeous kitchens and it was hard to dwindle them down to just 10.
I really hope you enjoy my "picks".
#10: Susan Gilmore
Classic beauty!
#9: Key West Kitchen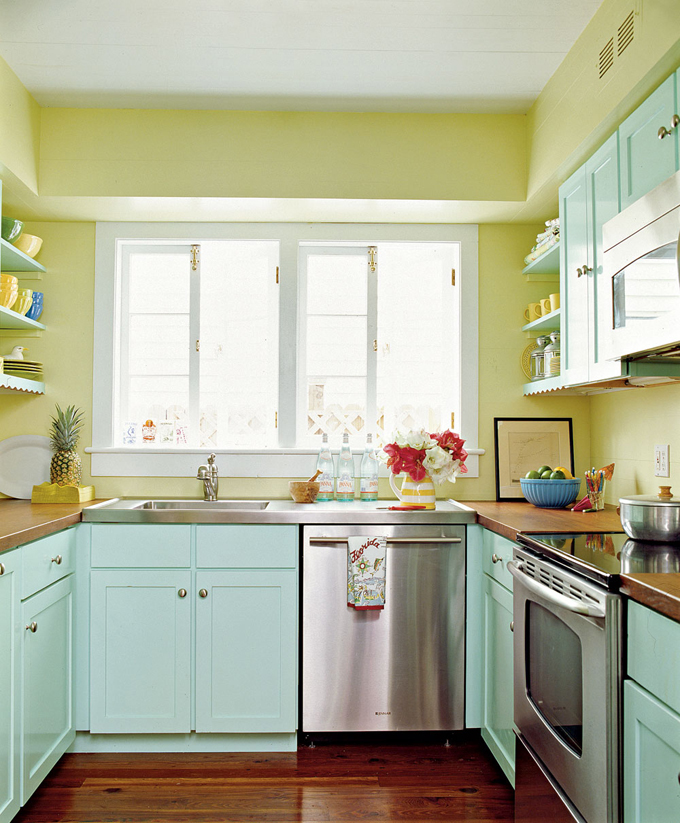 It's true, we all love huge kitchens, but not all of us have one. I like this one because even though it's a tiny kitchen, you can admire it for its beauty and practicality. It's great to see when people use the space they have in a smart and fun way.
#8: Diamond Baratta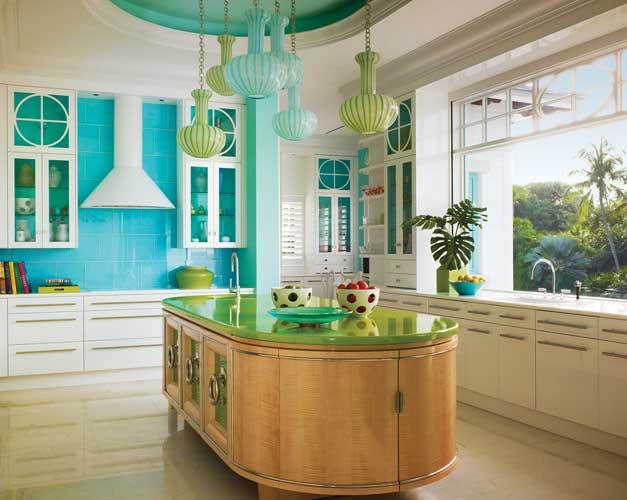 This is not for everyone. You can't be afraid of color if you choose to have a kitchen like this. Let me ask you this: can you picture a sad person cooking in this kitchen? I simply can't!
#7: Tobi Fairley Does It Again!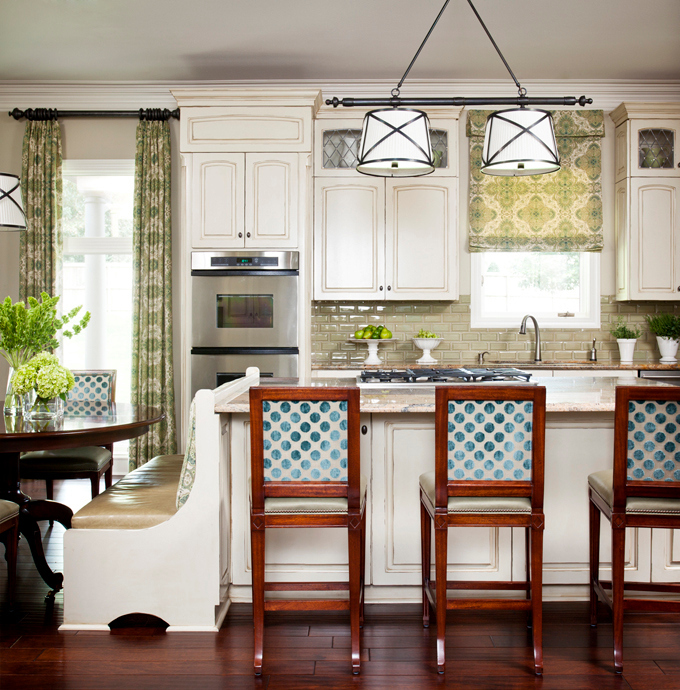 Tobi is another person that's not afraid of color. I love her designs and this kitchen is a great example of one.
# 6: Perfect Weekend Retreat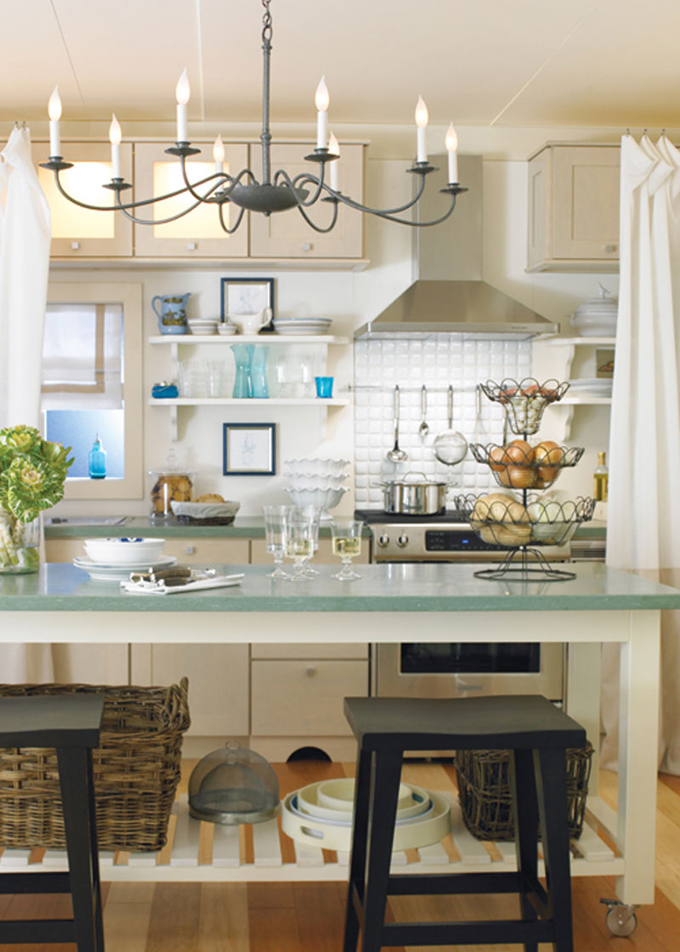 This kitchen is very clever! Did you notice the curtains? Don't feel like doing the dishes? Just hide the mess behind the curtains. Great when you have guests over!
#5 Jeffrey Fisher Home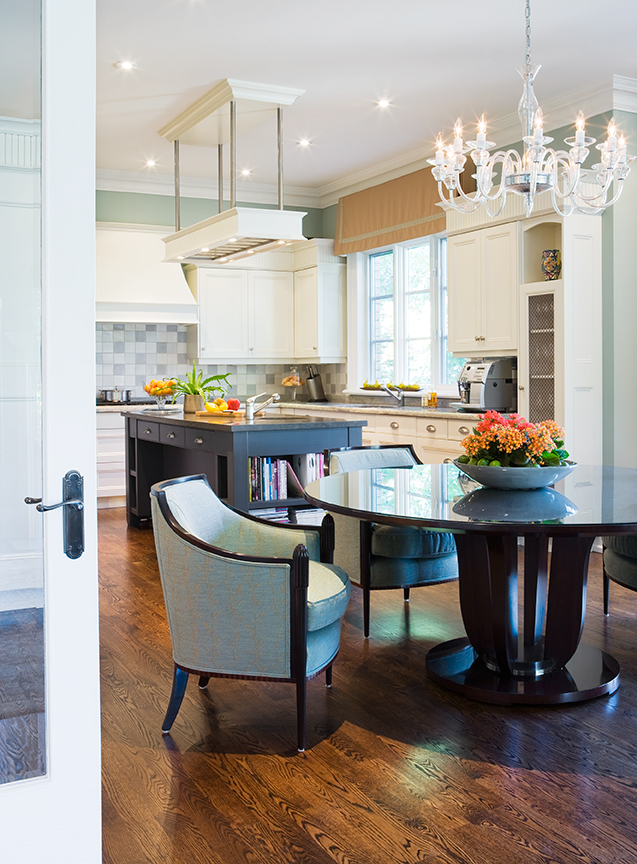 Who wouldn't love to have a kitchen as pretty as this one?
#4: Swedish Kitchen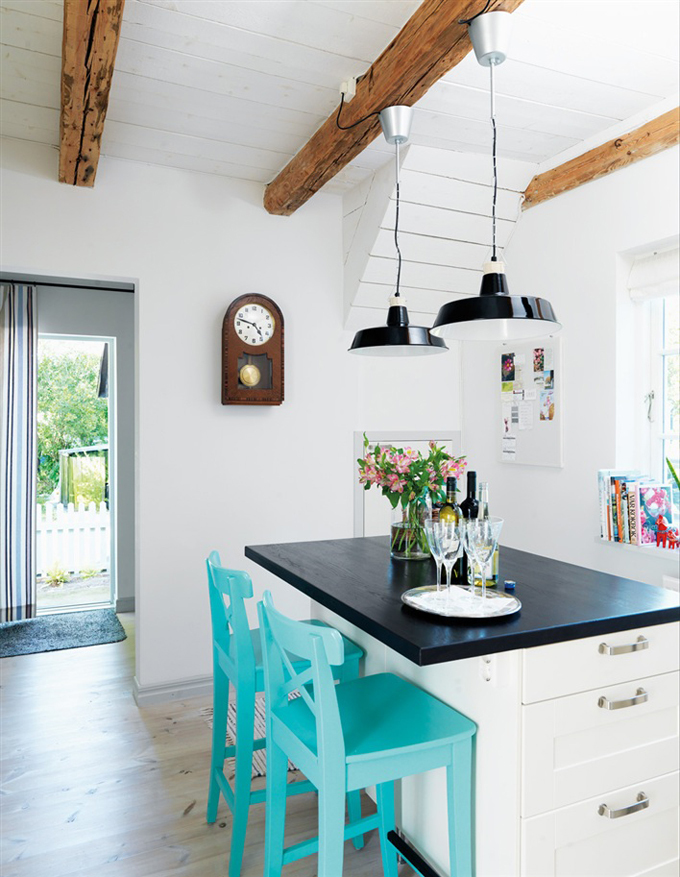 In so many cases… simplicity is still the best!
#3: Garrison Hullinger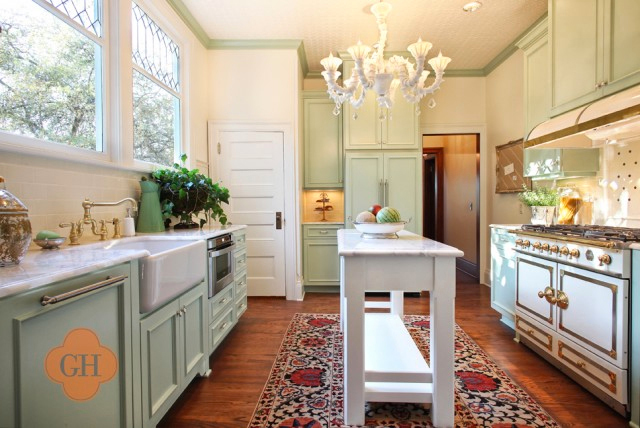 The more I see this kitchen the more I fall in love with the details. Impeccable!
#2: Bring Home the Beach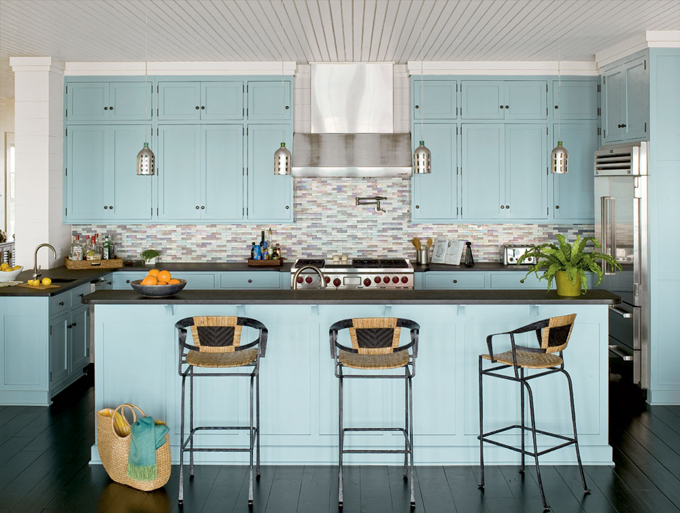 Yes, the color is amazing but do you know what I like the best? The fact I can see a family truly enjoying this kitchen, and for me that's what kitchens are all about, being able to share moments with your family in one beautiful space.
#1: Brooks & Falotico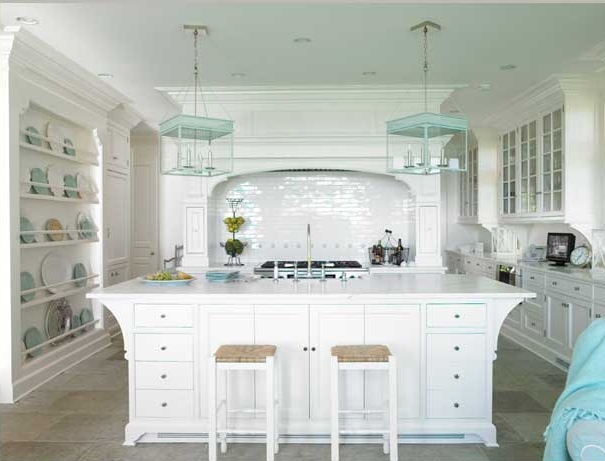 This kitchen is number one because it's so timeless. I love the classic material used here and I especially love the architectural details. This is a curvy kitchen and curves are always beautiful, aren't they?Oh, I can't tell you how happy I am for spending this time here with you all. Thank you so much, Erin. This was so fun! I hope you're having a wonderful honeymoon and enjoying some sunshine for all of us. Can't wait to see your pictures when you're back. Enjoy every minute of it and we're already missing you!Thank you again, everyone. It's a real pleasure meeting each and every one of you.Luciane from HomeBunch.com